iSport Genius signs USA expansion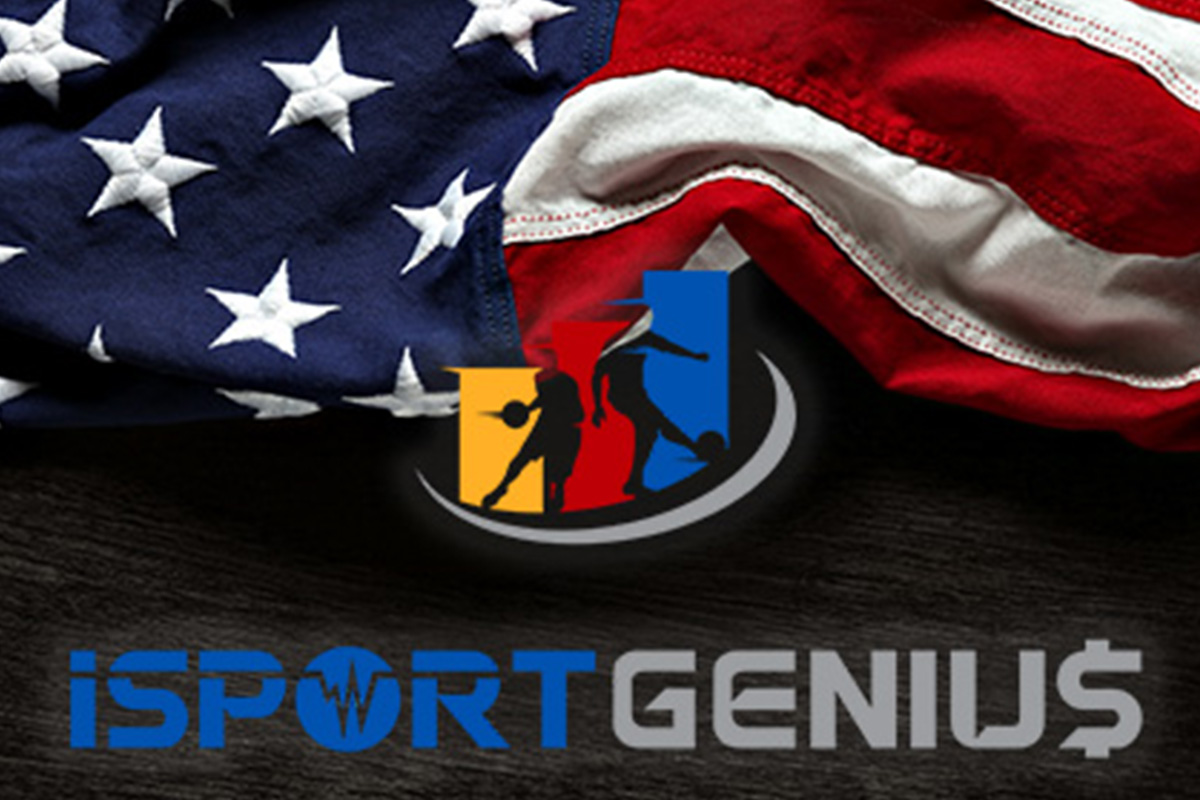 Reading Time:
< 1
minute
Agreement with DraftKings, the first mobile sports-betting operator in New Jersey, sees iSport Genius deploy consumer-facing data platform
Sports data platform provider iSport Genius has signed a deal with DraftKings that will help support the global sports technology and entertainment company deploy data insights across their DraftKings Sportsbook platform.
This data will help educate customers on the teams and players to help them make a more informed bet.
iSport Genius' interactive consumer-facing platform leverages trillions of pieces of data and via an intuitively designed interface, helps improve the overall experience for punters and sports fans alike.
Nathan Rothschild, co-founder and partner at iSport Genius, said: "We are delighted to mark our expansion into the US by partnering with DraftKings, a proven market leader in fantasy sports which has it perfectly positioned to dominate sports betting.
"This deal is a clear demonstration of the expected demand from American consumers for engaging data experiences as they interact with sport and sports betting."
The iSport Genius product is available on DraftKings Sportsbook's mobile and desktop offerings and will offer a full suite of data including world-leading insights and analytics. All of the major professional leagues around the world will be covered as well as a select range of college sports.
About iSport Genius:
Australian-based iSport Genius is part of Genius Tech Group which was founded by Nathan Rothschild (head of strategy), Brett Cosgriff (head of content) and Jared Hopping (head of product). It specialises in the development of new technology and analysis of big data. iSport Genius, which is the flagship product of the group, has received global recognition for its data rich experience. Genius Tech Group has staff in Asia, Europe and the Middle East and is backed by venture capital firm Regentbay Investments.
Legislators from Gaming States Announces 35 Expert Speakers for January 10-12 Winter Meeting in San Diego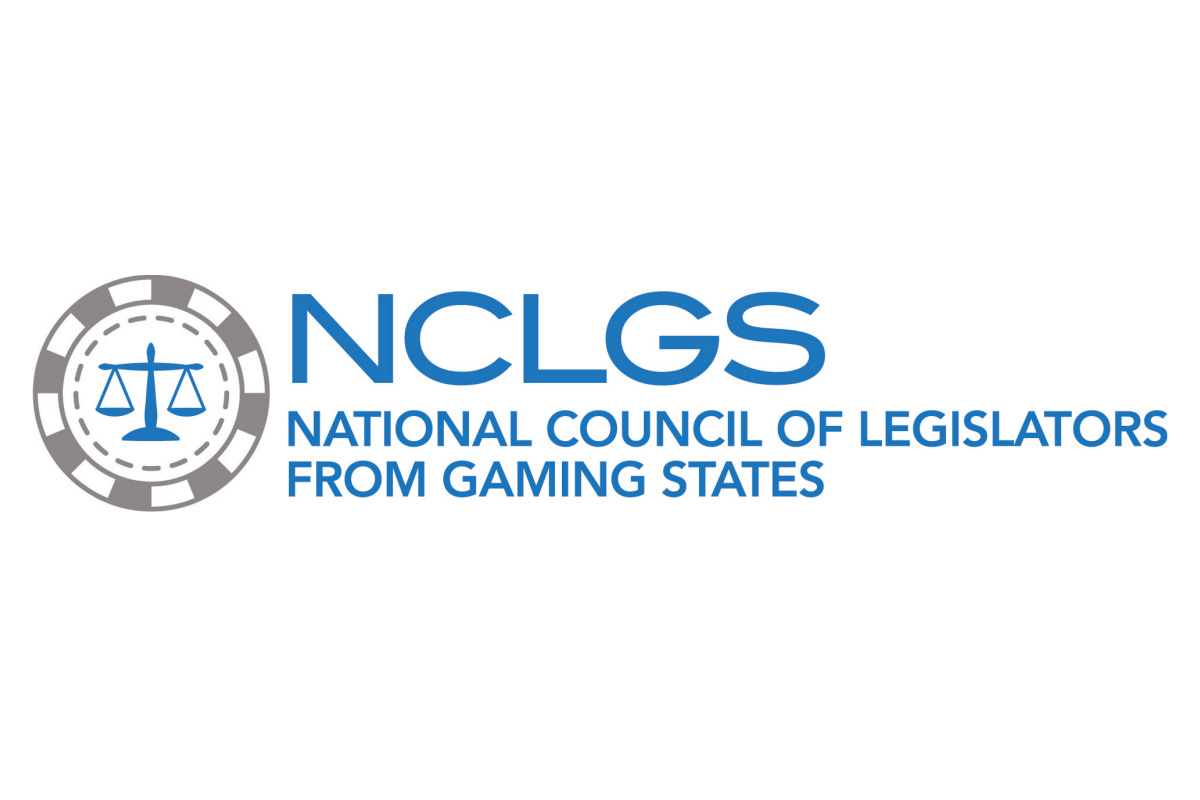 Reading Time:
3
minutes
The National Council of Legislators from Gaming States (NCLGS) announced the roster of speakers for its NCLGS Winter Meeting 2020 that takes place January 10-12, 2020, at the Marriott Marquis San Diego Marina. Registration is open for legislators and the public at http://nclgs.org/index.php/events/nclgs-winter-meeting-san-diego-2020.
"We are excited that so many highly respected experts are joining us this year in San Diego to help legislators, regulators, and industry participants understand the evolving landscape that is gaming across the United States," said NCLGS President-elect Keith Pickard, a Nevada State Senator. "The lineup of speakers and panelists this year is unprecedented in quality and scope. I can hardly wait for this conference to start."
The NCLGS Winter Meeting will focus on critical issues that legislative decision makers throughout the United States will confront, ranging from the rollout of sports betting to growing revenues and generating employment, to law enforcement, security and cheating at casinos. Additionally, a major policy initiative will be unveiled by American Gaming Association's (AGA) Responsible Gambling Collaborative as a special presentation.
Speakers who will address these and other timely issues include:
Gerald Aubin

, Director, Rhode Island Lottery

Joe Briggs

, Staff Counsel, Public Policy Counsel, National Football League Players Association
Jonodev O. Chaudhuri, Partner, Quarles & Brady

William P. Coley II

, Senator, 

Ohio

Frank Donaghue

, Vice President of Regulatory Affairs, Chief Compliance Officer, Penn National

William Egan

, Senior Lottery Associate, Spectrum Gaming Group

Alan Feldman

, Distinguished Fellow, Responsible Gaming, 

University of Nevada, Las Vegas

 – International Gaming Institute

Jon Ford

, Senator, 

Indiana

Steve Geller

, Principal, Geller Law Firm

Robert Heller

, CEO, Spectrum Gaming Capital

Jamie Hummingbird

, Director, Cherokee Nation Gaming Commission

Brandt Iden

, Representative, 

Michigan

Robert Jacobson

, Executive Director, California Council on Problem Gambling

Susan Jensen

, Executive Director, California Nations Indian Gaming Association

Kate Lowenhar-Fisher

, Member, Dickinson Wright

John Maloney

, Principal Attorney, 

John K. Maloney Law

Marquest Meeks

, Senior Counsel, Sports Betting & Investigations, Major League Baseball

Cody Martinez

, Chairman, Sycuan Band of the Kumeyaay Nation

Bill Miller

, President & CEO, American Gaming Association (AGA)

Steve Norton

, CEO, 

Norton Management

Keith Pickard

, Senator, Nevada

Dan Reaser

, Director, Fennemore Craig
F. 

Douglas Reed

, Senior Pari-Mutuel Associate, Spectrum Gaming Group

Kevin Ryan

, Representative, 

Connecticut

May Scheve Reardon

, Executive Director, Missouri Lottery

Sue Schneider

, Editor-in-Chief, Gaming Law Review

Judith A. Shapiro, Esquire

, 

Judith Shapiro Law

Katherine Spilde

, Professor, 

L. Robert Payne School

 of Hospitality & Tourism Management, 

San Diego State University

Perry Thurston

, Senator, 

Florida

Dave Trujillo

, Director, 

Washington State

 Gambling Commission

Joe Verrengia

, Representative, 

Connecticut

Rachel Volberg

, Research Professor, School of Public Health and Health Sciences, 

University of Massachusetts Amherst

Keith Whyte

, Executive Director, National Council on Problem Gambling

Robert Zahradnik

, Principal Officer, State and Local Fiscal Health, The Pew Charitable Trusts

Jane Zerbi

, Principal, Law Office of 

Jane Zerbi
Additional speakers will be added in the coming weeks.
The agenda for the three-day NCLGS Winter Meeting includes:
Six legislative-chaired Committee sessions that will focus on tribal and commercial casinos, responsible gaming, and lotteries, as well legal, regulatory, and operational aspects related to sports betting
Two IMGL masterclass panels conducted by the International Masters of Gaming Law focusing on the legal and regulatory trends of tribal-state gaming compacts and cutting-edge issues related to the surge of sports betting across the U.S.
Morning Keynote Address from 

Robert Zahradnik

 of The Pew Charitable Trusts
Luncheon Keynote Address from 

Bill Miller

 of AGA: "State of the Industry"
Special presentation featuring the release of the "Responsible Gambling Effectiveness Principles" by AGA's Responsible Gambling Collaborative
General session panel examining what state and local governments can do to capture economic benefits of gaming
Thursday evening networking reception
Friday evening welcome reception
Saturday afternoon offsite event
To view the agenda, register, and book rooms at the host hotel at special attendee rates by the December 11 deadline, visit http://nclgs.org/index.php/events/nclgs-winter-meeting-san-diego-2020.
For sponsorship information, contact [email protected] Legislators and others seeking NCLGS membership information should contact Wayne Marlin at [email protected]
NCLGS is the only organization of state lawmakers that meets on a regular basis to discuss issues relating to gaming. Members of NCLGS serve as chairpersons or members of state legislative committees responsible for the regulation of gaming in their state legislative houses. NCLGS does not promote or oppose gaming but is primarily concerned with the regulation and economic and social impacts of the industry. The NCLGS Foundation is the educational and research arm of NCLGS. The 501(c)(3) non-profit is a source of non-partisan data on issues of gaming legislation and regulation. Learn more about NCLGS at https://www.nclgs.org/.
Spectrum Gaming Group, which has performed advisory and consulting work for gaming operators, regulators, and legislatures in 40 U.S. states and territories and in 48 countries on six continents, serves as Executive Director of NCLGS. Discover more about Spectrum at https://www.spectrumgaming.com/.
SOURCE National Council of Legislators from Gaming States
New Report Finds California Cardroom Industry Generates Over 32,000 Jobs and Nearly $5.6 Billion in Annual Impact on State's Economy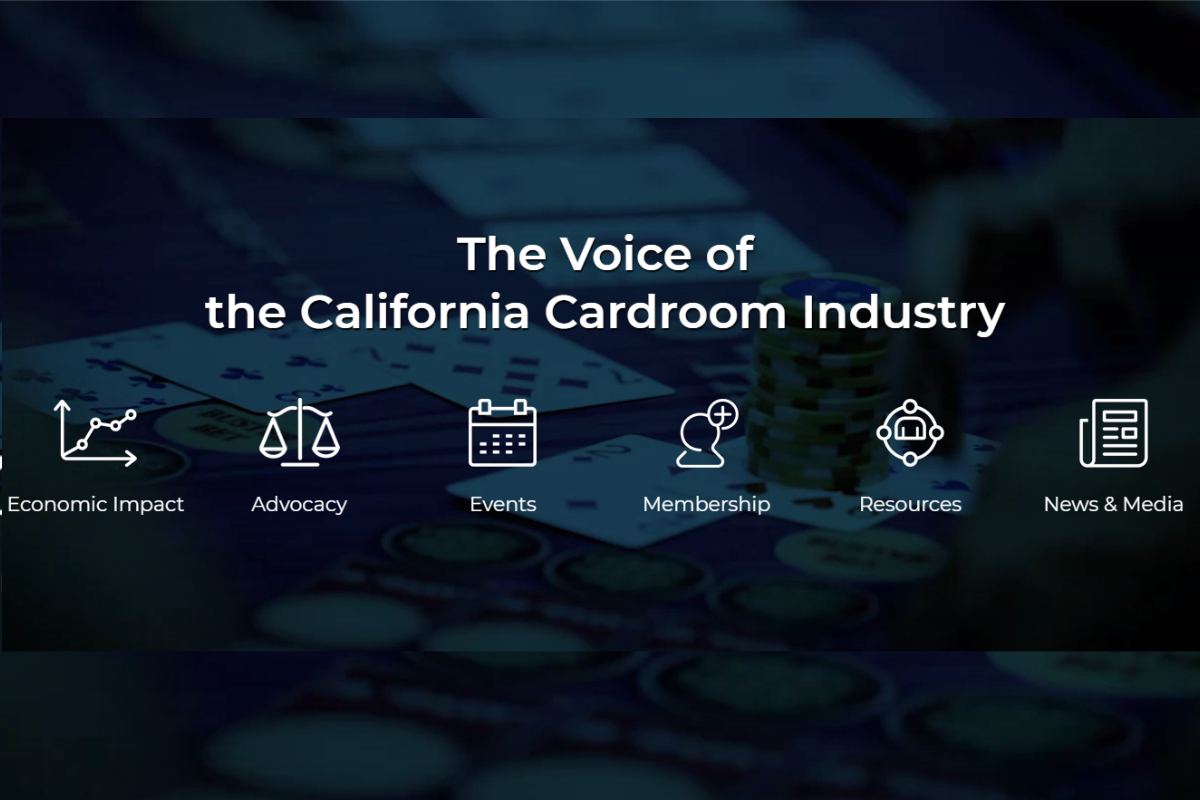 Reading Time:
2
minutes
Cardroom industry supports $1.64 billion in total wages and $500 million in state and local taxes that play a vital role in underserved communities throughout California
A new economic impact analysis report released today found the total annual economic impact of California's cardroom industry to be $5.6 billion dollars, providing over 32,000 in total local jobs. Commissioned by the California Gaming Association, John Dunham & Associates conducted an in-depth review of the direct, indirect and induced economic impact cardrooms have on California communities. The analysis reviewed jobs, wages, linked industries, state and local tax dollars, and total economic output.
In total, the California cardroom industry directly and indirectly creates about 32,425 living wage jobs with wages and benefits estimated at $1.64 billion. Tax revenue generated by California cardrooms totals roughly $500 million, with $398.8 in state taxes and $100.9 million in local jurisdiction gaming taxes.
"The data is clear – the cardroom industry is a vital part of local economies, creating irreplaceable jobs, needed state and local taxes to support local services, and, all totaled, a significant economic impact on California's economy," said John Dunham, President of John Dunham and Associates.
The jobs, wages, and tax dollars provided by cardrooms serve as a vital economic stimulant in communities across California. The local cardrooms support communities, and in some cases, entire cities where over 50% of the local general fund budget is derived from city gaming taxes.
"The economic impact report illustrates what we know and experience every day – local cardrooms are essential to California communities across the state," said Kyle Kirkland, President of the California Gaming Association. "California cardrooms provide tens of thousands of steady, living wage jobs, providing an opportunity for working Californians to support themselves and their families.  Furthermore, cardrooms across California spark additional economic activity, revenue and jobs by their presence and provide valuable tax revenue to host communities.  In fact, some cardrooms generate over 50% of a city's general fund revenue, providing the majority of funds for emergency services, fire departments, parks and other critical city programs and services."
The economic impact analysis defines the cardroom industry as cardrooms and related third parties, associated restaurants, security services, gift shops, bars and hotels. Its findings show that the cardroom industry touches all corners of California, directly employing almost 18,000 people, providing $728.8 million in wages and benefits and generating $3.0 billion in economic activity in the state.
KEY REGIONS IN CALIFORNIA

Region

Total Jobs*

Total Economic Impact*

L.A. County

13,463

$2.3 billion

San Diego County

1,936

$318.6 million

Bay Area

6,196

$1.1 billion

Sacramento Region

1,831

$313.3 million

Fresno County

764

$128.5 million

* includes direct, indirect and induced
Methodology
"This economic impact analysis was developed by JDA based on data collected from the California Gaming Association, Infogroup, the California Gambling Control Commission, and survey information provided by cardrooms and related third parties. The analysis utilizes the IMPLAN model in order to quantify the economic impact of the cardroom industry on the economy of California, as well as in state legislative districts, counties and cities. The model adopts an accounting framework through which the relationships between different inputs and outputs across industries and sectors are computed. This model can show the impact of a given economic decision – such as a factory opening or operating a sports facility – on a predefined, geographic region. It is based on the national income accounts generated by the US Department of Commerce, Bureau of Economic Analysis (BEA)."
To view regional data from the report, please visit: https://californiagamingassociation.org/cardroomimpact/.
To learn more about the California cardroom industry, please visit Calgaming.org.
SOURCE California Gaming Association
Betting Stocks Tank in UK, as MPs Tighten Stand Against Online Gambling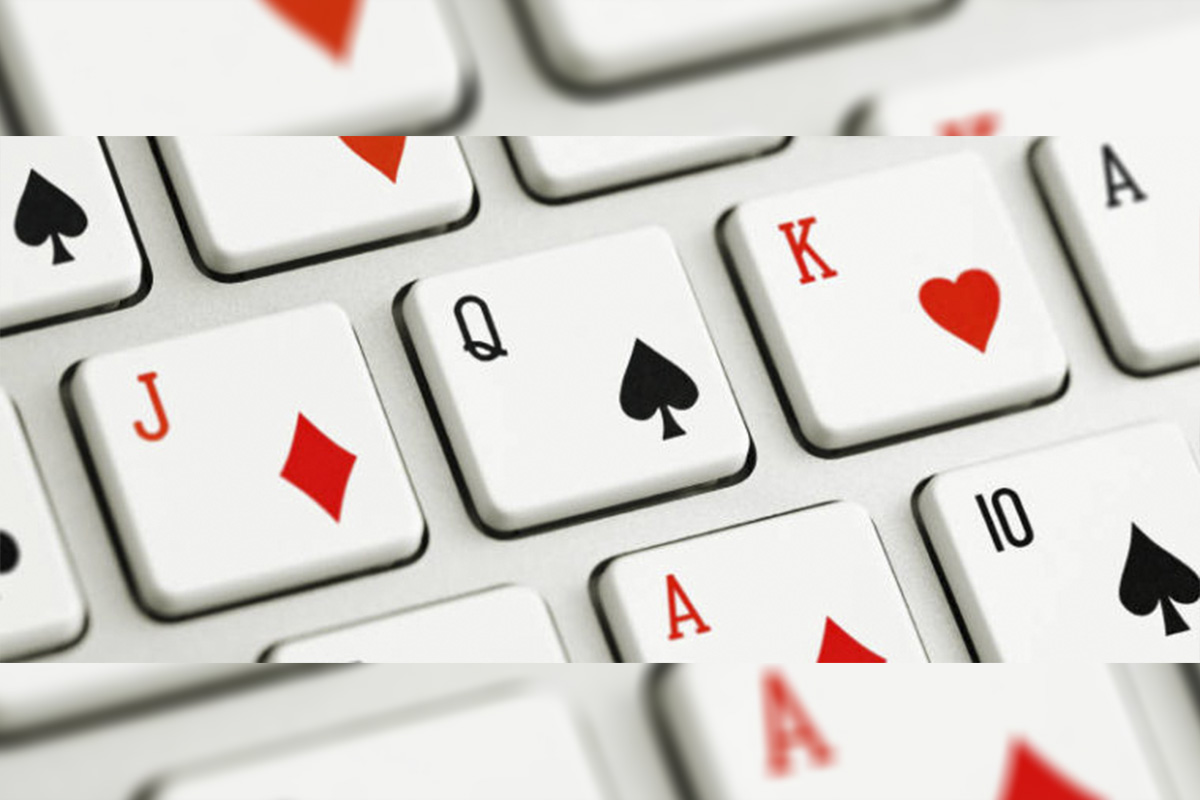 Reading Time:
< 1
minute
British gambling companies suffered a bloody Monday that witnessed collective drop of share prices on the London Stock Exchange. The collapse happened after MPs urged for stronger laws against online casinos.
The All-Party Parliamentary Group for Gambling Related Harm recommended restricting maximum stakes in online betting, to mirror the rules that now apply to high-speed, fixed odds betting terminal (FOBT) slot machines, where bets are now restricted to a maximum stake of £2.
They also called for banning the use of credit cards to gamble online.
Shares in GVC closed the day with a fall of 11%, William Hill fell just over 12%, while 888 Holdings ended trading down nearly 13%.
British betting companies are still reeling from the government's April 1 clampdown on high-speed slot machines when it slashed FOBT stakes from £100.
Critics have likened such machines to the "crack cocaine" of gambling.
Iain Duncan-Smith MP, the group's vice chair and author of its latest report told Sky News that alongside the success of the gambling industry, there had been "huge levels of growth" in addition to gambling.
He said: "The recommendations today are very simple, which is to get some regulation back into this industry, and give the Gambling Commission more teeth to intervene."