Sportsbet.io launches Soccer Centre as new season hots up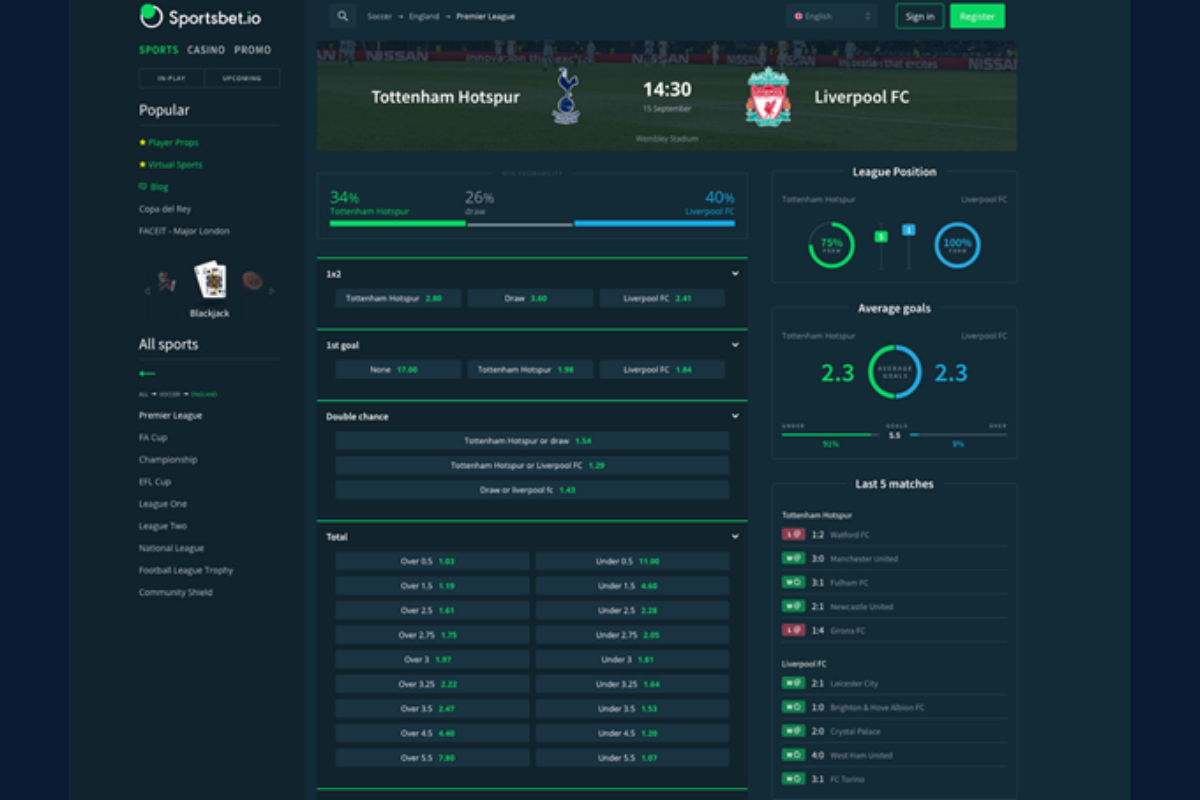 Reading Time:
2
minutes
Data-driven one-stop-shop enables players to make better betting decisions
Sportsbet.io has launched its Soccer Centre, a data-driven area of the site dedicated to giving its loyal player base all the real-time information they need to make better and more informed betting decisions.
The disruptive sports betting brand, operated by the Coingaming Group, launched the new product due to the huge popularity of its World Cup Centre. This proved to be a massive draw for players providing them with the ultimate betting experience prior to, and during, this summer's festival of football in Russia.
The new Sportsbet.io Soccer Centre enables customers to access real-time news, data, markets and offers to help them study the most up-to-date statistics and make more informed betting decisions, whatever their betting knowledge may be.
Less experienced punters have the chance to make better decisions thanks to the Soccer Centre's comprehensive guides, while more studied bettors can access everything they need in one place, whether on desktop or mobile.
Sportsbet.io's philosophy is to always place the customer at the 'centre of the universe'. The new Soccer Centre allows players to access all the information they need on one page, never having to leave the site and being presented with simple, accessible information.
Players can view a timetable of current and future events, read real-time match data with regularly refreshed news and alerts, and access the most popular bets, plus all the relevant offers including free bets and casino offers. What's more, if players believe there is an element missing from the site, they can contact Sportsbet.io and the customer centric sportsbook will consider adding it.
Sportsbet.io plans to increase the number of 'Sports Centres' to five expanding its reach and customer choice to tennis, basketball, cricket, American football and baseball.
Joe McCallum, Director of Sportsbook at Sportsbet.io, said: "Customer experience is central to everything we do at Sportsbet.io. We encourage our developers to innovate and disrupt and, thanks to their efforts and the success of the World Cup Centre this summer, we have decided to expand the offering into a wider, more comprehensive Soccer Centre.
"It has launched at the ideal time with the new season hotting up across all the major European leagues and players still assessing each team's chances of silverware, mid-table mediocrity or the dreaded drop. Everything they need to make better betting decisions is here and we fully expect our customers to embrace our innovation," McCallum added.
For the latest odds, offers and promotions go to https://sportsbet.io/
Epic Esports Events invites streamers to collaborate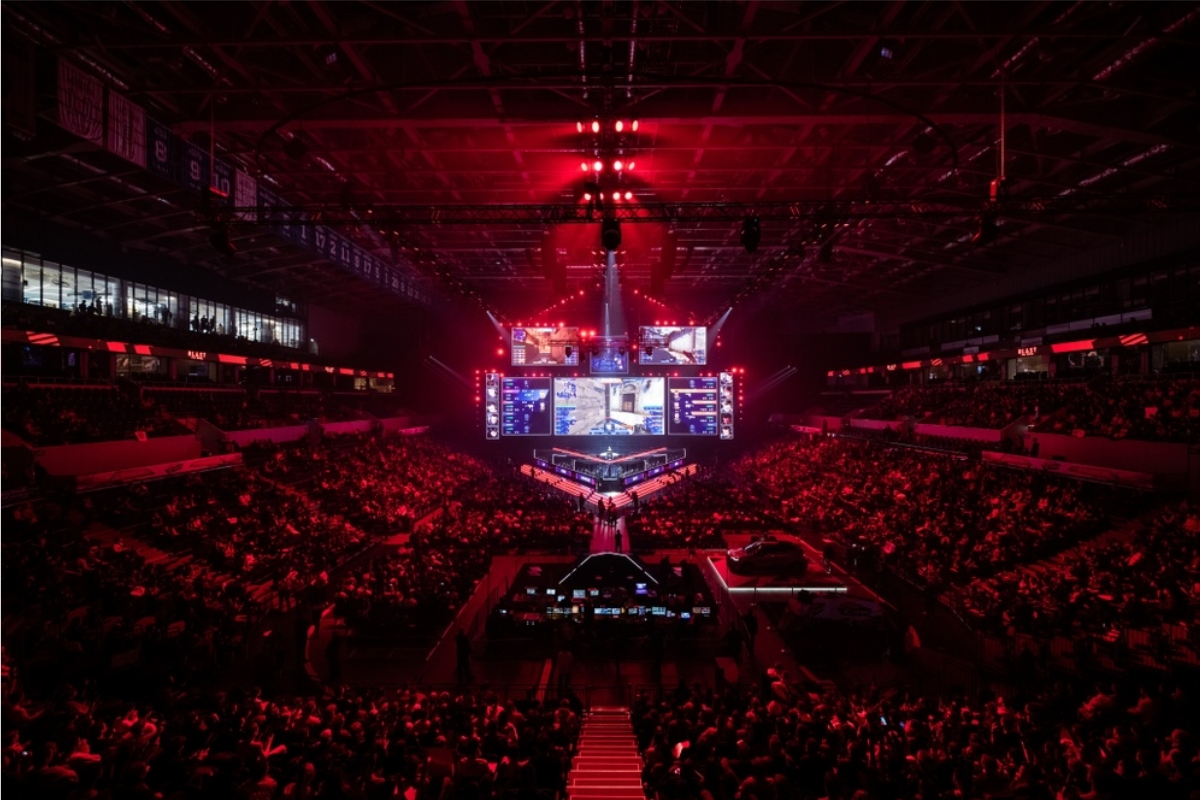 Reading Time:
< 1
minute
Epic Esports Events invites independent streamers to collaborate in the second season of EPIC League. The tournament organizers are also announcing recruitment of community casters for the official broadcasts of the season's games.
Mark Averbukh, Epic Esports Events Product Director:
"Epic Esports Events is inseparable from the esports community. We are confident that the synergy between the EEE and the audience can deliver amazing results. We respect the work of independent streamers and we are certain that the community should have a choice in which voiceovers to watch the EPIC League. Therefore, we have developed a proposal which lets streamers comment with minimal delay, and we hope that many people will be interested."
Independent streamers can broadcast EPIC League Season 2 content on their channels, subject to the following conditions:
No visual and voice advertising;

Every 60 minutes streamers are to post a link to the official broadcast of the event in the chatbot. For example: "Official broadcast is available on https://www.twitch.tv/dota2ruhub and https://www.twitch.tv/epicenter_en1";

15 minutes delay after the broadcast on Dota TV;

Using a unified broadcast name, e.g. "EPIC League TEAM1 vs TEAM2"*.
Community casters are also invited to collaborate. Pre-qualified community casters will be able to stream EPIC League matches with minimal latency, as well as receive tournament rewards.
Streamers interested in cooperation must fill out the form by November 2 and specify the most convenient format for them to work at the tournament. This offer is limited.
*

The tournament organizer reserves the right to change / supplement the list of conditions after posting the appropriate notification on the website and social networks.
ISFE Becomes Corporate Ambassador for 'Women in Games' During European Gender Equality Week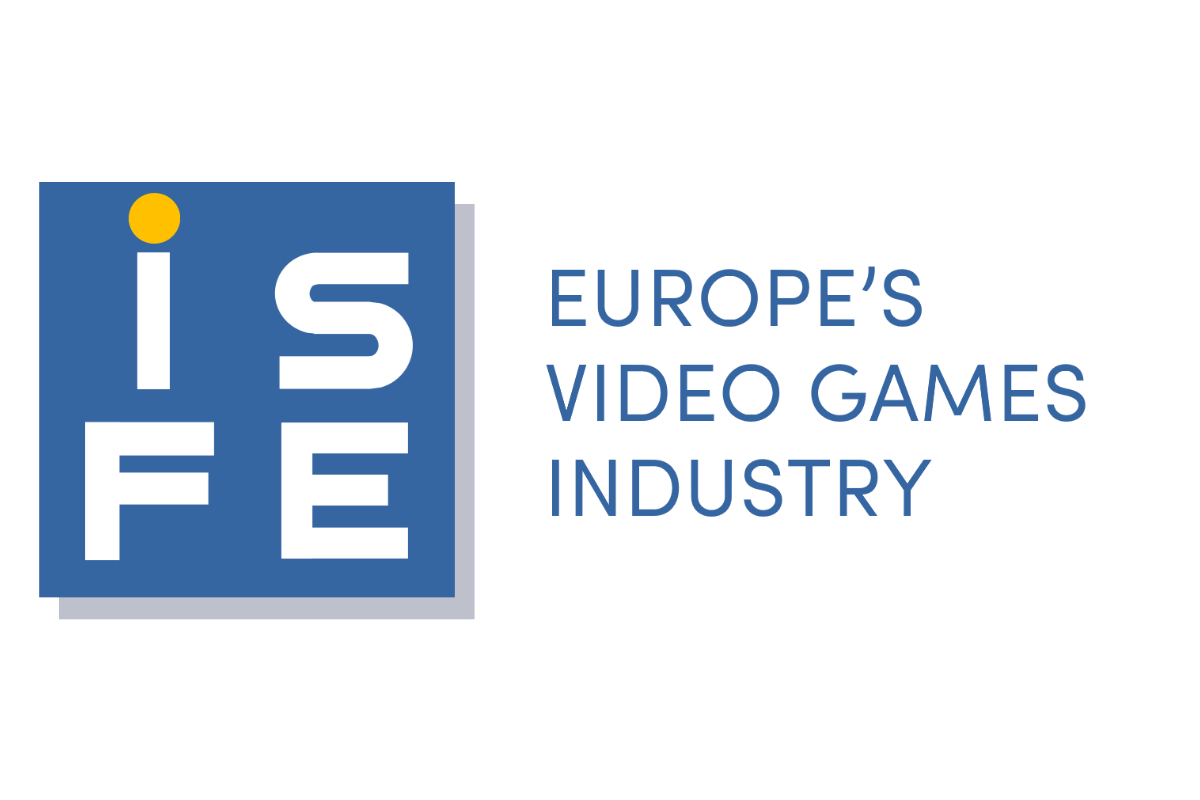 Reading Time:
< 1
minute
ISFE is delighted to announce that it is joining Women in Games as a corporate ambassador during the European Parliament's first ever European Gender Equality Week.
Women in Games is a non-partisan, not-for-profit organisation founded in 2009, grown from grassroots to be the leading global force on gender equality in the video games industry. Women in Games' vision is of not only an industry but a culture and community free of gender discrimination, where equity and parity of opportunity, treatment and conditions empowers girls and women from all backgrounds to achieve their full potential.
ISFE CEO Simon Little said: "It is essential that the industry strives to reflect gender equality in its workforce and in the video games themselves. Women currently represent only 30% of the workforce in the digital sector in the EU and, according to national surveys, 28% of workers in the video game sector are female.[1] We look forward to working with Women in Games to drive and promote good practice across Europe for the good of both the industry and the playing community." 
Women in Games CEO Marie-Claire Isaaman said: "We are delighted that ISFE has joined Women in Games as Corporate Ambassadors. They have partnered with us at a pivotal moment of growth as our global reach expands. There are multiple ways we will work together across education, policy and business to support our vision and female community of practice, which is represented in 41 countries and growing."
European Gaming complements the events portfolio with Virtual Quarterly Meetups and assigns Way Seer (Advisory Board)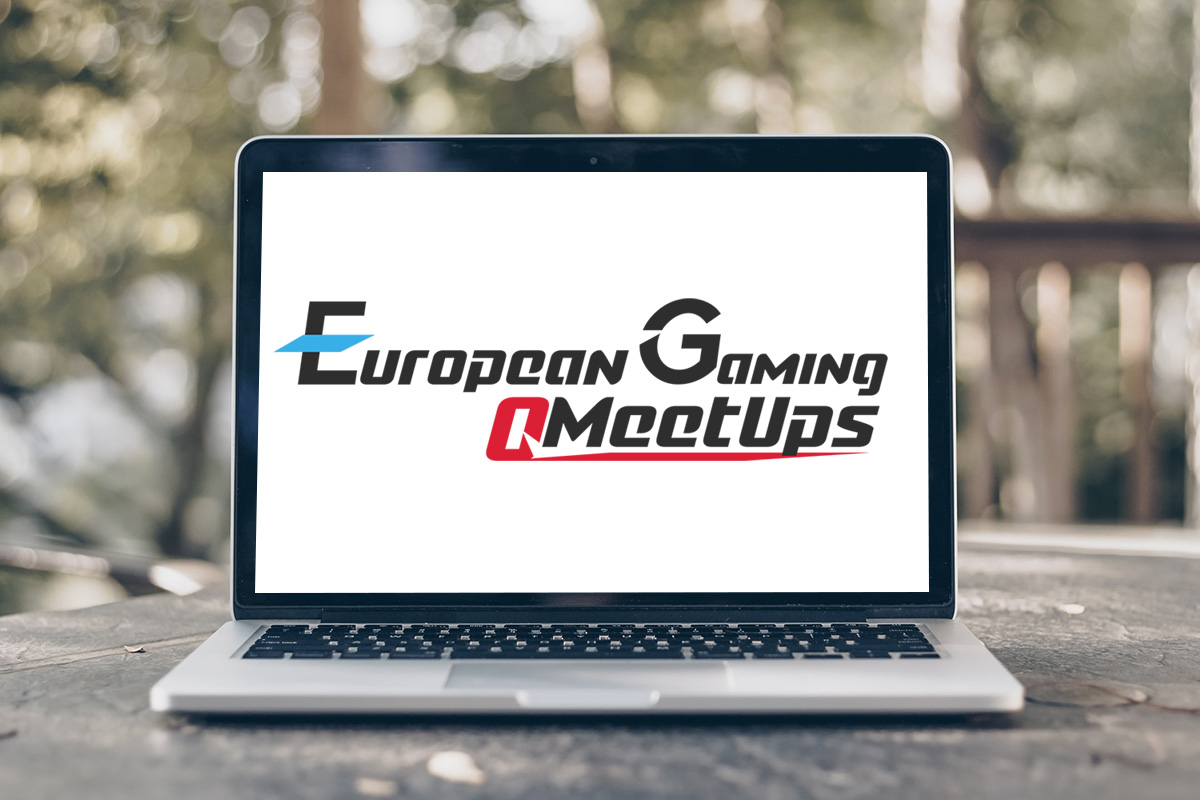 Reading Time:
4
minutes
European Gaming's leading conference portfolio to be complemented with Virtual Quarterly Meetups starting 2021.
There is no doubt that virtual gatherings will still be a key activity for content sharing and networking in 2021 as well and we are adapting our agenda accordingly by launching the virtual European Gaming Quarterly Meetups series.
The quarterly meetups will complement the yearly conferences that will be hosted (if allowed) in hybrid formats, and will be strategically coordinated by the European Gaming Way Seers (Advisory Board).
"We observed, tested and now implementing a special format to our audience. The idea is to continue brining an efficient communication channel that allows participants to stay up to date in a comfortable way with the latest updates. Only the vital information will be shared during the meetups and we are also allowing the participants to add to the topics. It is important for the industry to share their knowledge among each other in an efficient way that also creates a conversation that leads to opinion forming. This temporary abnormal is pushing us out of our comfort zone of hosting traditional conferences and he future looks brighter than it did in April-May 2020, even some might argue this", stated Zoltán Tűndik, Co-Founder and Head of Business at Hipther Agency.
European Gaming Quarterly Meetups
The European Gaming Quarterly Meetups are designed to keep you up-to-date with what is fresh in the European gambling industry. The meetups also focus on countries in the EEA region and also on the CIS countries.
All the 4 meetups in 2021 are virtual and can be attended from the comfort of your office or home.
The virtual meetups will be organized quarterly and the calendar looks the following way:
February 11, 2021 – European Gaming Q1 Meetup
June 10, 2021 – European Gaming Q2 Meetup
September 09, 2021 – European Gaming Q3 Meetup
November 18, 2021 – European Gaming Q4 Meetup
The tickets are sold at the rate of 89 EUR per Meetup or you can benefit of the full year membership offer and save 25%. You can find more details about the passes here.
The meetups feature several panel discussions per region and topics that are joined by key industry experts, CEOs, C-Level Executives, Business Development Managers, and sometimes government officials/regulators.
All meetups offer the opportunity to network online in special break-out sessions, but also join a round table discussion which answers all burning questions of the industry at a certain point in time during 2021.
To receive constant updates about the registration opening and agenda updates, subscribe here: http://eepurl.com/hfyZxf
Advisory Board
In order to fully embrace all hot topics and regulatory updates from the above-mentioned regions, the topics and discussions will be put together by a group of experts, which were hand-picked to join the European Gaming Way Seers (Advisory Board).
We honored to announce the appointment of the following experts:
Raffaela Zillner, LL.M (General Secretariat of the Austrian Association for Betting and Gambling (OVWG))
Nadiya Attard (Director of Sales at Relax Gaming)
Charmaine Hogan (Head of Regulatory Affairs Playtech)
Jessica Maier (Chief Risk Officer, Head of Legal and Compliance at Push Gaming)
Sissel Weitzhandler (Chief Compliance Officer at Play'n GO)
Bahar Alaeddini (Partner at Harris Hagan)
Joerg Hofmann (Partner at MELCHERS LAW)
Morten Ronde (CEO at Danish Online Gambling Association and Managing Partner at Nordic Gambling)
Pieter Remmers (CEO at Assissa Consultancy Europe)
Gustaf Hoffstedt (Secretary-General at the Swedish Trade Association for Online Gambling)
Andrius Gabnys (Attorney At Law – Gabnys Law Firm)
Dr. Simon Planzer (Partner at PLANZER LAW)
The excitement about 2021 is also shared by the above-mentioned experts and here are some inputs that were stated:
"It's great to see European Gaming Media and Events challenging the 'new normal' of gaming conferences. I'm delighted to be part of this journey as a member of the advisory board." – Jessica Maier (Chief Risk Officer, Head of Legal and Compliance at Push Gaming)
"This is a great initiative. I look forward to participating in this project together with the other members of the advisory board." – Charmaine Hogan (Head of Regulatory Affairs at Playtech)
"Regular exchanges of experts not only strengthen the industry's networking, but also support the goal of keeping gambling safe, fun and responsible. I am therefore very pleased to support the project as a member of the Advisory Board." – Dr. Raffaela Zillner, LL.M (General Secretariat of the Austrian Association for Betting and Gambling (OVWG))
"European Gaming is the organization where I feel at home. It will be interesting to say the least to be involved as a member of the advisory board." – Andrius Gabnys (Attorney At Law – Gabnys Law Firm)
"European Gaming has developed into the obvious choice for anyone in search of knowledge and insight regarding the gambling industry. I look forward to not merely observe its future development, but take part of it." – Gustaf Hoffstedt (Secretary-General at the Swedish Trade Association for Online Gambling)
"I have come to know Zoltan as a self-made man who has learned to understand the gambling industry within a relatively short period of time and created a position for himself and his activities.
The boutique format conferences that Zoltan set up a couple of years ago definitely created a 'must attend' event for all of us that want to stay informed." – Pieter Remmers (CEO at Assissa Consultancy Europe)
For further sponsorship/speaking and marketing inquiries, make sure to reach out to Andrada Marginean (B2B Sales Executive at Hipther Agency).
For media-related inquiries, please contact Alexandru Marginean (Marketing Specialist at Hipther Agency).