Aristocrat Licenses Hit TV Show "Billions" for New Slot Game to Premiere at G2E 2018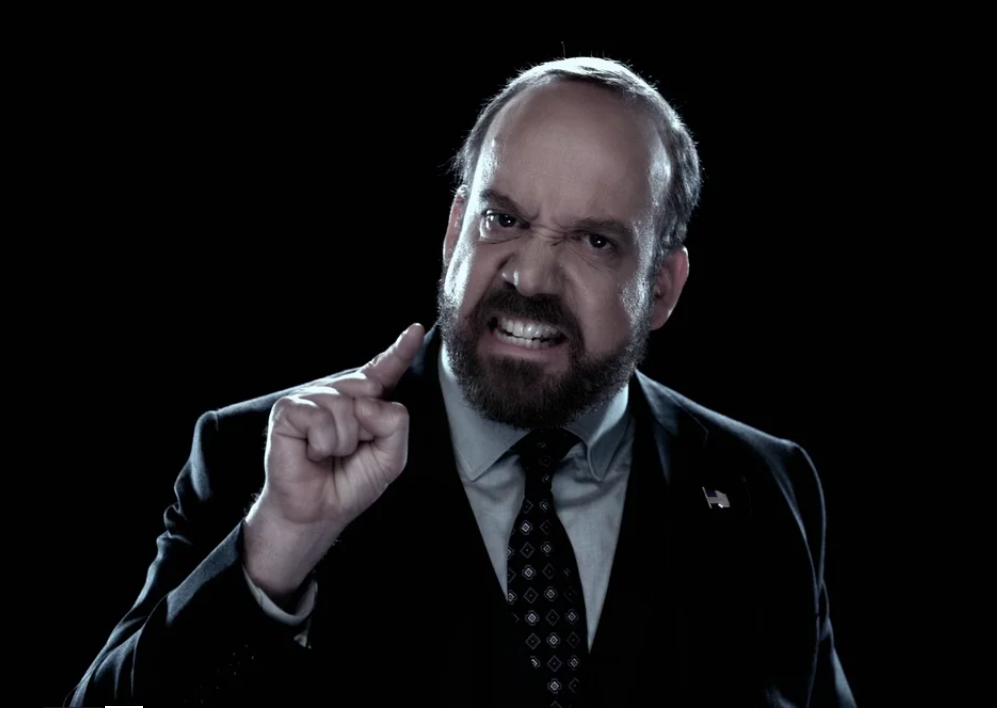 Reading Time:
2
minutes
Billions™ Slot Game Showing in Booth #1141
The high stakes world of the hit SHOWTIME® TV show Billions will soon be coming to casinos, thanks to a licensing agreement between Aristocrat, CBS Consumer Products, and Showtime Networks.
Aristocrat's new Billions™ Slot Game will make its premiere in booth #1141 at the upcoming Global Gaming Expo (G2E) in Las Vegas.
"Engaging and edgy shows like Billions are incredibly fun for our design teams to work with and fuel our passion to create entertaining games for our customers and their players," said Siobhan Lane, Senior Vice President, Marketing and Gaming Operations from Aristocrat. "The CBS Consumer Products and Showtime Networks teams have been inspiring to work with, and we are very excited to present the new Billions Slot Game at G2E 2018."
Now in production on its fourth season, Billions stars Oscar® nominee and Emmy® and Golden Globe® winner Paul Giamatti as U.S. Attorney Chuck Rhoades and Emmy and Golden Globe winner Damian Lewis as hedge fund king Bobby "Axe" Axelrod. Billions is a complex, highly engaging drama that tells the timely and provocative story of these two powerful New York figures.
The Billions Slot Game is based on Season 1 and 2, which includes fans' favorite characters such as Chuck Rhoades, Bobby Axelrod, Wendy Rhoades, Lara Axelrod, and Taylor Mason. Adding to the fun, the game will include the popular Mighty Cash™ feature, as well as a $500,000 multi-site progressive start-up jackpot.
The game appears on Aristocrat's revolutionary flame55™ cabinet. The flame55 is complete with a 55″ double-curved HD monitor – the largest portrait double-curved display in the non-jumbo segment – ergonomic engineering, 4k-capable display, 2.1 stereo audio, individually controlled dynamic infinity edge LED lighting, a virtual button deck, and an exclusive beacon sign package.
About Aristocrat
Aristocrat Technologies Inc. is a subsidiary of Aristocrat Leisure Limited (ASX: ALL), a leading global provider of land-based and online gaming solutions. The Company is licensed by more than 200 regulators and its products and services are available in more than 90 countries around the world. Aristocrat offers a diverse range of products and services including electronic gaming machines and casino management systems. For further information, visit the company's website at www.aristocrat-us.com.
About CBS Consumer Products
CBS Consumer Products manages worldwide licensing and merchandising for a diverse slate of television brands and series from CBS, CBS Television Studios and CBS Television Distribution, as well as from the company's extensive library of titles, Showtime and CBS Films. Additionally, the group oversees online sales of programming merchandise. For more information, visit www.cbsconsumerproducts.com.
About SHOWTIME
Showtime Networks Inc. (SNI), a wholly-owned subsidiary of CBS Corporation, owns and operates the premium television networks SHOWTIME®, THE MOVIE CHANNEL™ and FLIX®, and also offers SHOWTIME ON DEMAND®, THE MOVIE CHANNEL™ ON DEMAND and FLIX ON DEMAND®, and the network's authentication service SHOWTIME ANYTIME®. Showtime Digital Inc., a wholly-owned subsidiary of SNI, operates the stand-alone streaming service SHOWTIME®. SHOWTIME is currently available to subscribers via cable, DBS and telco providers, and as a stand-alone streaming service through Amazon, Apple®, Google, LG Smart TVs, Oculus Go, Roku®, Samsung and Xbox One. Consumers can also subscribe to SHOWTIME via Amazon's Prime Video Channels, DirecTV Now, FuboTV, Hulu, Sling TV, Sony PlayStation™ Vue, and YouTube TV or on Showtime.com. SNI also manages Smithsonian Networks™, a joint venture between SNI and the Smithsonian Institution, which offers Smithsonian Channel™, and offers Smithsonian Earth™ through SN Digital LLC. SNI markets and distributes sports and entertainment events for exhibition to subscribers on a pay-per-view basis through SHOWTIME PPV. For more information, go to www.SHO.com.
Aristocrat Contact:
Paul Speirs-Hernandez, Steinbeck Communications
paul@steinbeckcommunications.com
New Jersey Governor Signs Bill which Allow Golden Nugget to Take NBA Bets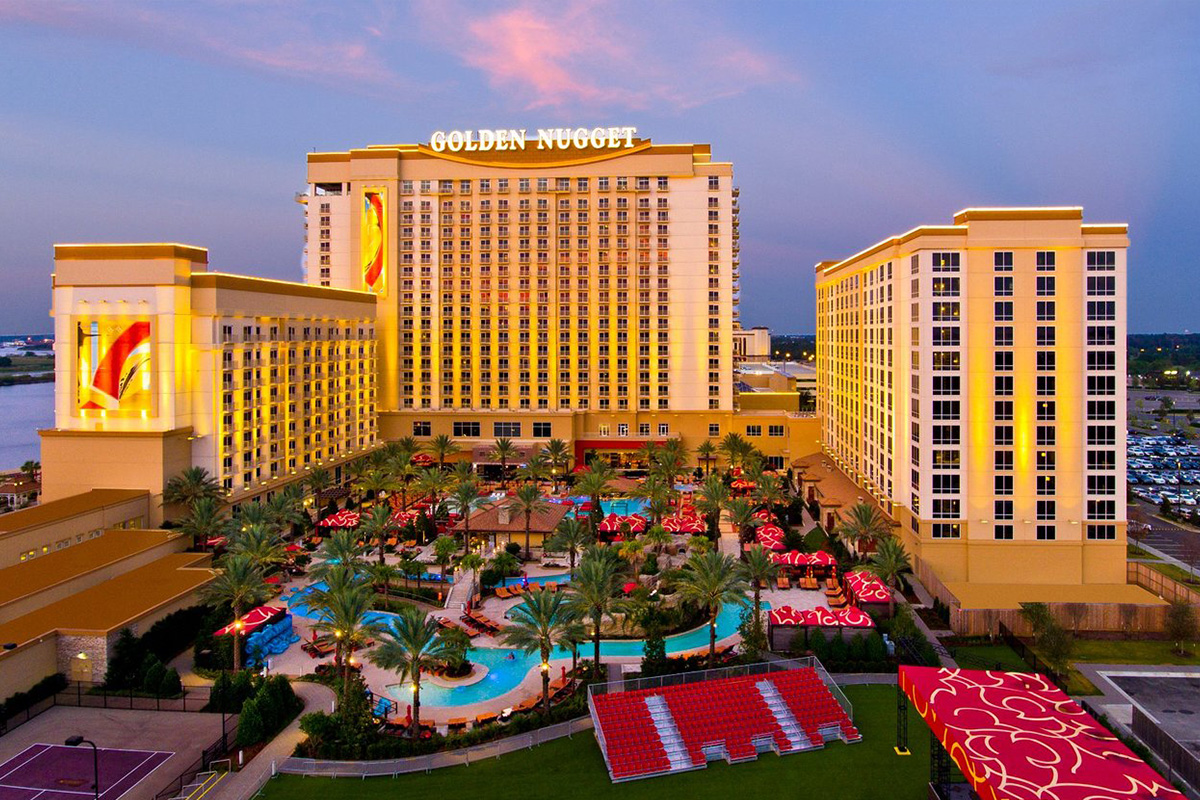 Reading Time:
1
minute
New Jersey Governor Phil Murphy has signed a bill which allows the Atlantic City's Golden Nugget casino to accept bets on most National Basketball Association (NBA) games.
Tilman Fertitta, a billionaire from Texas, is the owner Golden Nugget casino. He also owns the NBA's Houston Rockets team. When New Jersey lawmakers legalised sports betting last year, a provision in the law banned team owners from placing or accepting bets on any games involving their sport.
"We're grateful, and appreciative that people eventually realized this was an overreaction. It allows us to compete," Steve Scheinthal, general counsel for the Golden Nugget's parent company, Houston-based Landry's Inc., said.
The ban on all NBA bets cut badly into the Golden Nugget's New Jersey sports betting business. A gambler wanting to place bets on football at the Golden Nugget had to go somewhere else to bet on basketball, making it much less likely he or she would visit the Golden Nugget at all for sports betting.
"It was like going into a boxing ring with one arm tied behind your back. You just can't compete that way. It gave everyone a year's head start on us," Scheinthal said.
Kentucky AG Andy Beshear Reveals Plan for Casinos, Sports Betting Across State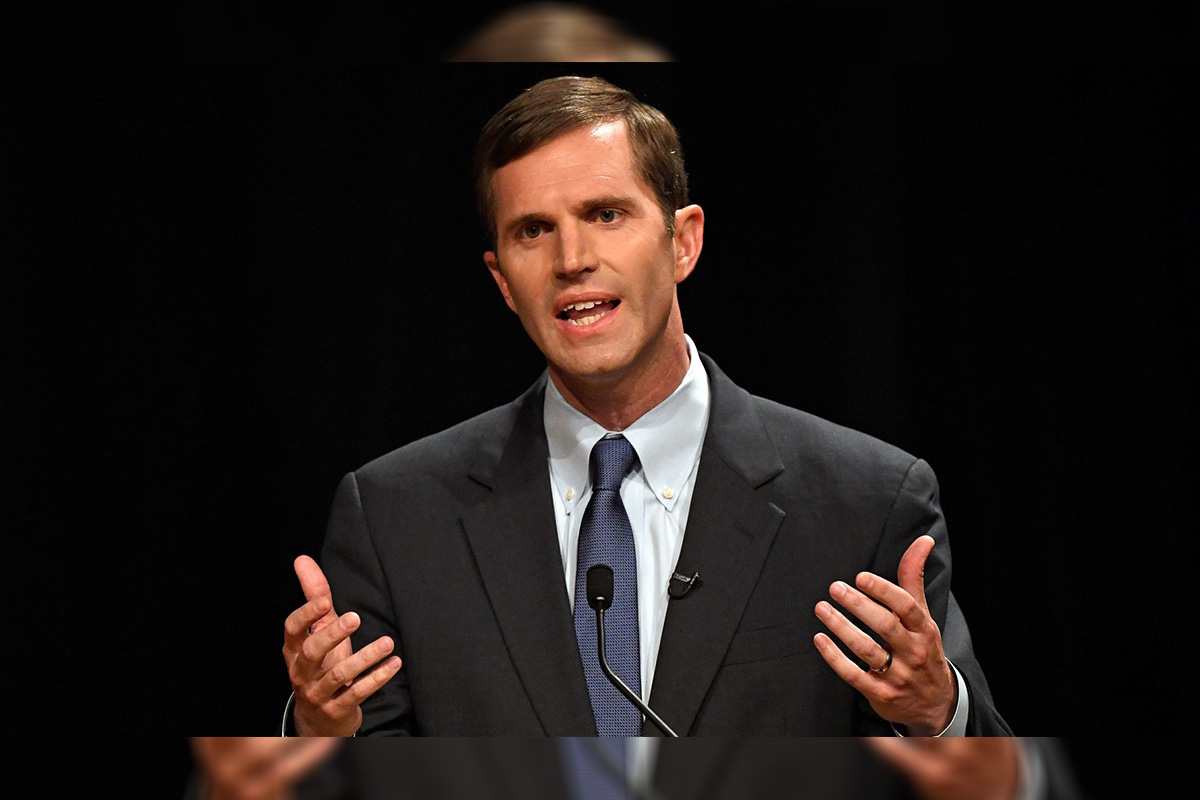 Reading Time:
1
minute
Andy Beshear, the Democratic candidate of Kentucky gubernatorial election, has unveiled his plan to expand gaming and bring casinos, sports betting, fantasy sports and potentially online poker into the Bluegrass State.
Beshear, the state's current Attorney General, faces Republican incumbent Gov. Matt Bevin in the November general election. Bevin has spoken out against gaming, especially as an option to increase funding for public pensions.
Beshear's plan resembles what Illinois officials pushed through in their state earlier this year. While Illinois already had casino gaming, the new law expands the number of casino licenses available and allows sports betting across the state. Illinois plans to use the revenue stream to shore up the state's infrastructure and fund pensions.
Kentucky is one of the 10 states in the US without a commercial or tribal casino. The border states of Kentucky such as Illinois, Indiana, and Ohio have casinos or racinos located just across the Ohio River near major population centres in Kentucky. Beshear said that the state loses out on $500 million in tax revenue annually to its neighbouring states.
Blackstone Group to Buy Bellagio and MGM Grand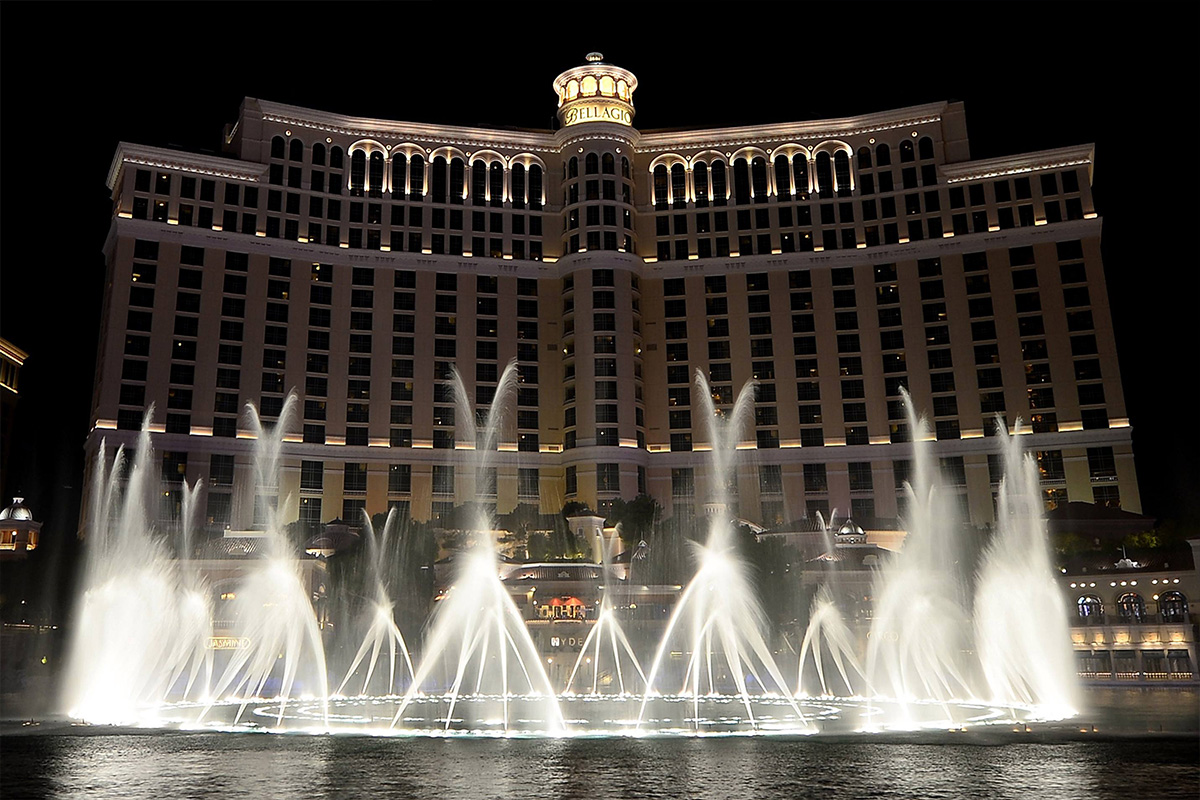 Reading Time:
1
minute
Blackstone Group is going to buy the Bellagio and the MGM Grand, two of the biggest properties owned by MGM Resorts. Blackstone is in talks with MGM Resorts regarding this.
After buying, Blackstone would then lease the property back to MGM Resorts, who would continue to run the day-to-day casino operations.
By selling the property to Blackstone, MGM would free up needed capital to build a $10 billion resort in Japan. Early estimates have MGM receiving roughly $7 billion for the two casino resorts.
Blackstone has made a splash in the gaming market over the last several years. It purchased the Cosmopolitan Las Vegas in 2014 for $1.73 billion and acquired Spain-based Cirsa Gaming Corp in 2018 for $1.8 billion.