CasinoFair the first brand to go live on FunFair's blockchain casino platform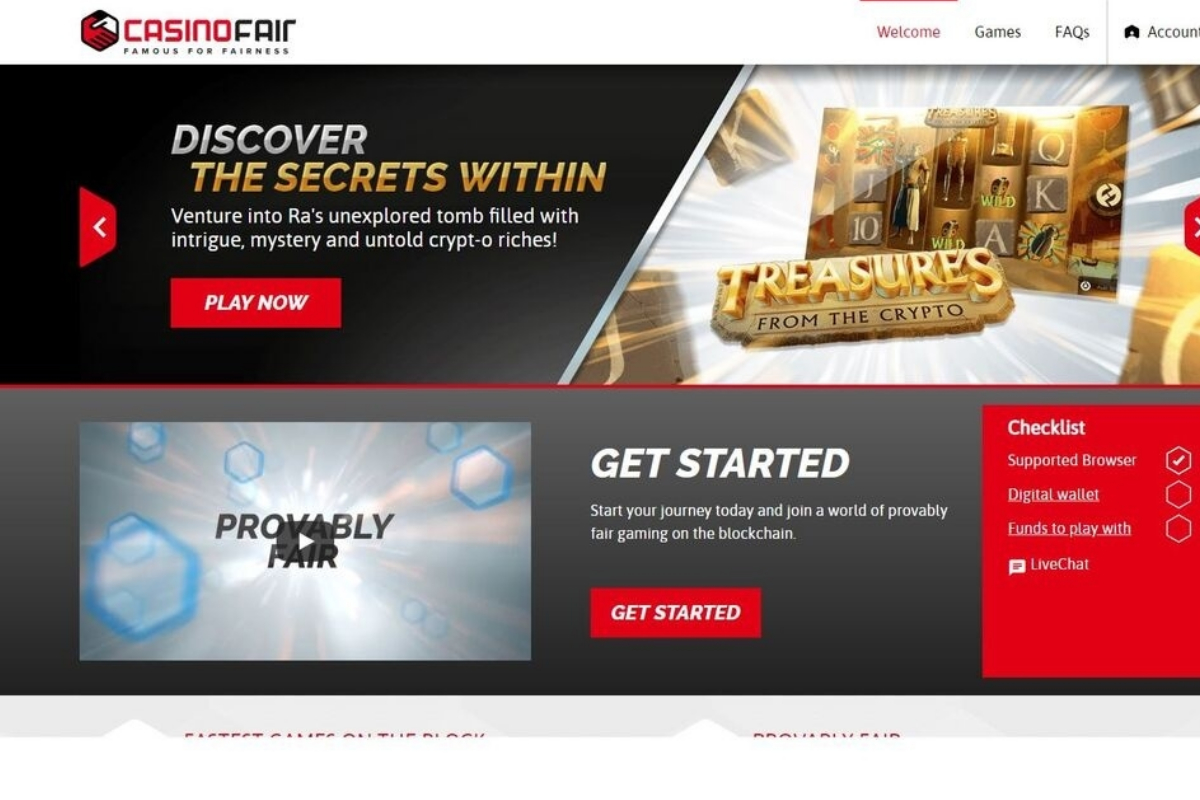 Reading Time:
2
minutes
'Famous for Fairness' CasinoFair offers players the first and only truly fair casino experience
FunFair, the decentralised blockchain casino platform provider, today announces the eagerly anticipated launch of CasinoFair, the world's first, truly fair blockchain casino.
CasinoFair, under its tagline of 'Famous for Fairness', goes beyond other casino's limitations in offering players the fairest experience possible using the decentralised nature of the blockchain and Fate Channels, FunFair's proprietary version of generalised state channel technology.
Player protection and provable fairness are guaranteed at CasinoFair. It will never hold custody of player funds, with all gaming session funds held in escrow and distributed immediately to the player and house when the game ends, while its FairChecker feature ensures provably fair gameplay, preventing either party from tampering with the outcome.
The licensed casino will be the first blockchain casino to offer a wide range of fun, fast and fair games, thanks to the platform's Fate Channel technology that helps overcome some of the scaling limitations of existing blockchains, including Ethereum.
Players use FUN tokens to play, directly funded from their crypto wallet, a growing range of premium games built on the blockchain. These include FunFair's latest titles Fate of Thrones and FunDice, along with popular casino games such as European Roulette and Blackjack.
The FunFair group's founder, Jez San, said: "FunFair continue to lead the way in delivering a viable, quality blockchain casino with the launch of CasinoFair on our first-gen platform.
"Building our platform on blockchain technology allows us to deliver the levels of security and fairness that players demand, going beyond what is currently understood as provably fair, and CasinoFair will be the first of many FunFair partners changing the face of casino gaming for the better.
"With additional games, increased functionality and usability in the FunFair pipeline, CasinoFair will only get bigger and better, as we evolve from offering a service to the crypto community to disrupting the gaming mass market."
CasinoFair will initially be launched to a limited number of markets, and run by TTM BV, a wholly-owned subsidiary of the FunFair group, as a means to expedite the platform's commercial and marketing learnings, ensuring a better product for future external partners.
For the latest news on CasinoFair, please join the community at Twitter, Facebook and Telegram.
About FunFair:
Funfair is the leading B2B blockchain casino platform provider which is revolutionising the online casino industry. Its proprietary Fate Channels technology mitigates existing scaling issues on the blockchain ensuring operators can provide their players with a fun, fast and fair gaming experience. FunFair ran a successful ICO in June 2017, which launched its own cryptocurrency, FUN, now held by more than 60,000 worldwide.
Its team has over 100 years of combined experience in the gaming and casino space, as well as 20 years of blockchain expertise, providing the platform to deliver the best slots and table games in a transparent, provably fair manner. Co-founded by Jez San OBE, Jeremy Longley and Oliver Hopton in 2017, its growing team of 50 are headquartered in Singapore with further offices in Dublin and London.
Word of Mouth: Influencer Marketing in the Gaming Space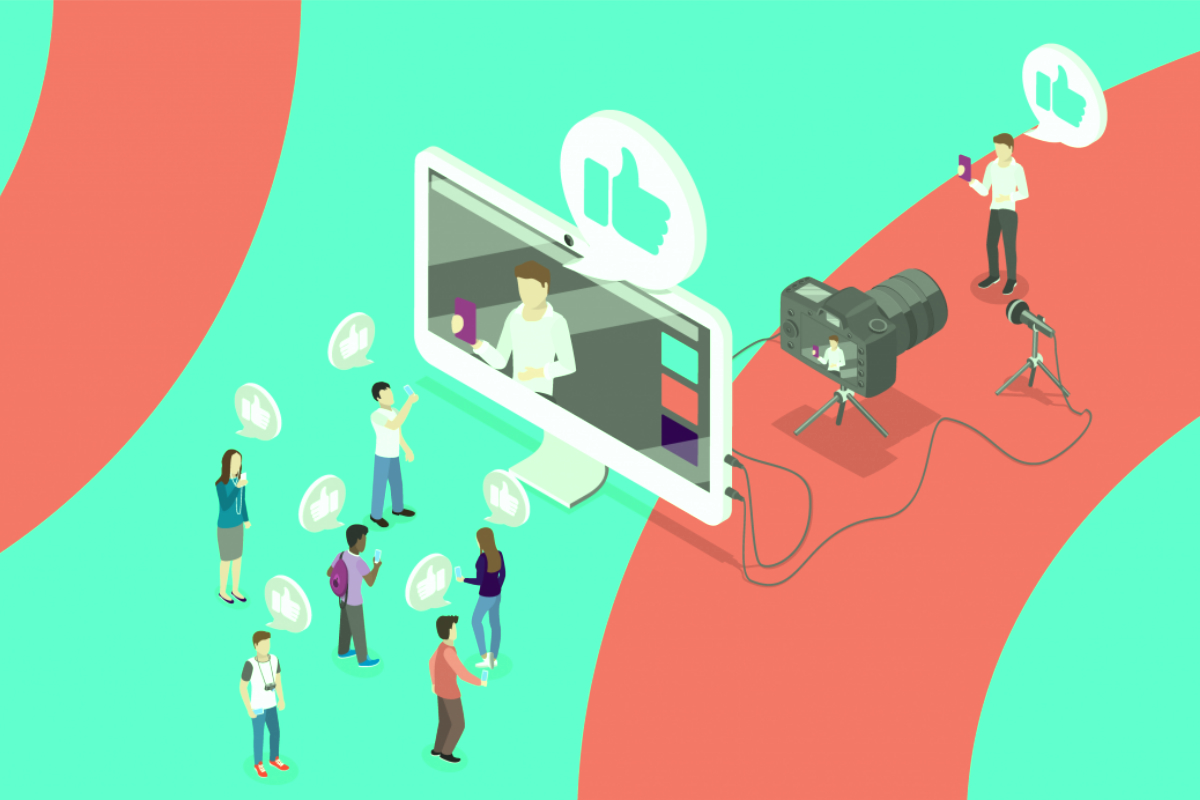 Reading Time:
3
minutes
Traditionally, Word of Mouth Marketing was considered as a free form of advertising or promotion, except today it's no longer free. Nonetheless, nothing speaks volumes other than "Influencer Marketing".
You might be surprised to learn that the gaming industry today is worth over a hundred billion dollars. According to new figures, in 2018 alone, the gaming industry generated an astounding $135 billion amassing a growth of 10.9% from 2017. This year, it is set to make $152.1 billion in global earnings.
These numbers say a lot about how the video game industry is a tough market to crack particularly because, with figures like these, the competition is very stiff, trends are fast-changing, and innovation is at an all-time high. Numerous companies have peaked in prior years but had failed to sustain that success because they were too late to adopt the latest technology or they ran out of creativity to improve their existing game offerings. But today, nothing says "viral" than getting your product or service out through viral marketing.
Live Video Game Streaming
The astronomical growth of the video game industry has opened doors to varied forms of businesses, marketing, and advertising, one of which is live video game streaming. Whoever said people hated watching other people play video games? That's certainly not Twitch.
Twitch, a live streaming video platform, is a subsidiary of Amazon that focuses primarily on the gaming community. Twitch provides an avenue for gamers and gaming enthusiasts to share and watch their gameplays. Aside from hosting live streams, Twitch is an interactive platform that allows its community to connect with fellow players via Twitch Chat or to leave comments in real-time.
Much like YouTube, Twitch was successful in diversifying its revenue streams. Twitch monetizes its platform through advertisements, subscriptions, and merchandise sales. On average, Twitch has more than 15 million daily active users, making it the leading live video game streaming service in the world to date.
The success of Twitch has drawn in other major players such as YouTube and Facebook. YouTube Gaming Live, for instance, is a specialized channel that enables users to share their live gameplays and stream other people's gameplay videos. Facebook, on the other hand, has created Facebook Gaming, which similarly, allows users to stream, broadcast, and share their favorite games on the Facebook app. Nonetheless, recent statistics show that Twitch still holds as the dominant player in the live game streaming industry accounting for the largest viewership in comparison to Youtube Gaming Live and Facebook Gaming.
Breaking Into the Limelight
With the ever-increasing number of audiences and patrons, we expect steady growth in the live game streaming industry. A strong and loyal fanbase is one of the strengths of the gaming community. And with people interested in watching gameplays after gameplays of their favorite streamers, and with spectators willing to spend just to see their teams battle it out in big E-sport tournaments, only means one thing in the world of business–profits.
Nowadays, video games are no longer just a hobby, it's a career. Just like how Instagram stars and Youtube vloggers are a thing, game influencers are celebrities in their own playing field. You have probably heard one too many times how someone broke into the millionaire's club while playing video games and it's true, they're living the dream! Gaming influencers with a significant following have caught the eye of both local and multinational companies reaching out to these personalities to get them to sign a deal.
And in this industry, word of mouth holds more power and influence to convert mere spectators into purchasing viewers. A study by Google showed that 90% of avid gamers would turn to Youtube for game reviews, tips, and video game suggestions with a 64% conversion rate. No wonder streamers are raking in millions of dollars from advertisements and promotions.
Consider the case of PewDiePie as an example. PewDiePie is the top-grossing game influencer today with 101 million subscribers on YouTube and an estimated net worth of $30-$50 million. His income streams all came from online advertisements, collaborations, referrals, and online merchandise sales. His career peaked in 2013 when he was the first YouTuber to reach 15 million subscribers.
The rise to fame of game influencers disrupted the way we do traditional advertising. And in an industry that continues to grow and expand in magnitude, game influencers hold a significant role both in the gaming community and in the business scene.
Truly, "word of mouth" has never been this powerful (and expensive!) as it is today, but as long as influencers are maintaining the quality of their content and are keeping the trust of their subscribers, influencer marketing will continue to move in leaps and bounds.
Tom Horn strengthens its expansion into Portugal with Betclic Group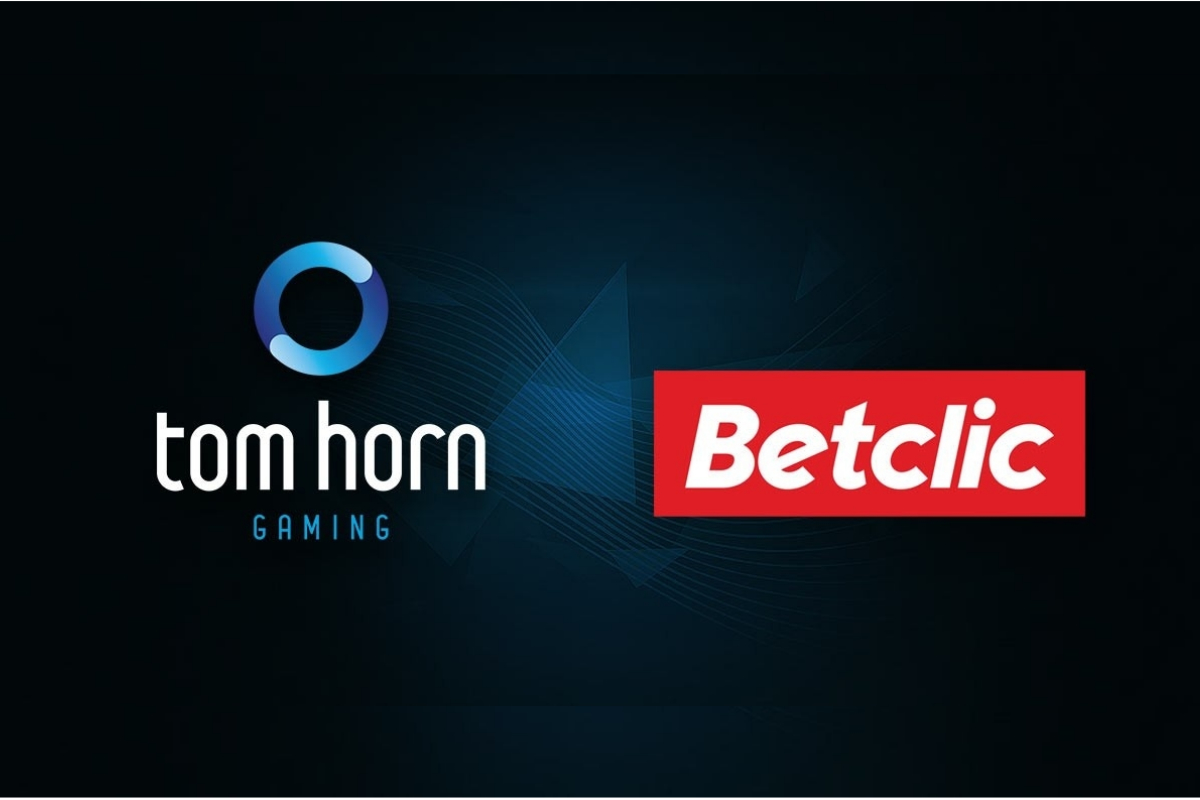 Reading Time:
1
minute
Malta-based online casino software supplier revealed that a selection of its gaming content has been made available to online gaming operator Betclic Everest Group in Portugal.
Players in this market can now enjoy the fast-growing provider's portfolio of engaging slots including their top performing titles like Panda's Run, Book of Spells or a world-wide favourite 243 Crystal Fruits.
Ondrej Lapides, CEO at Tom Horn Gaming said: "We're excited to see our video slots live in Portugal with Betclic Group. Betclic's decision to include our games in their offering is a fitting testament to quality and high standards featured in our gaming products. We're positive our titles will enrich Betclic's slot library and their players will appreciate them greatly.
François Dogon, Casino Games Specialist at Betclic Group added: "Tom Horn Gaming has been demonstrating the quality of its games for a while now and it was a very obvious choice for us to add their portfolio to our casino offering. I'm certain that our players will be equally impressed by the quality, innovation and amazing features Tom Horn content is renowned for."
Fines from the Kansspelautoriteit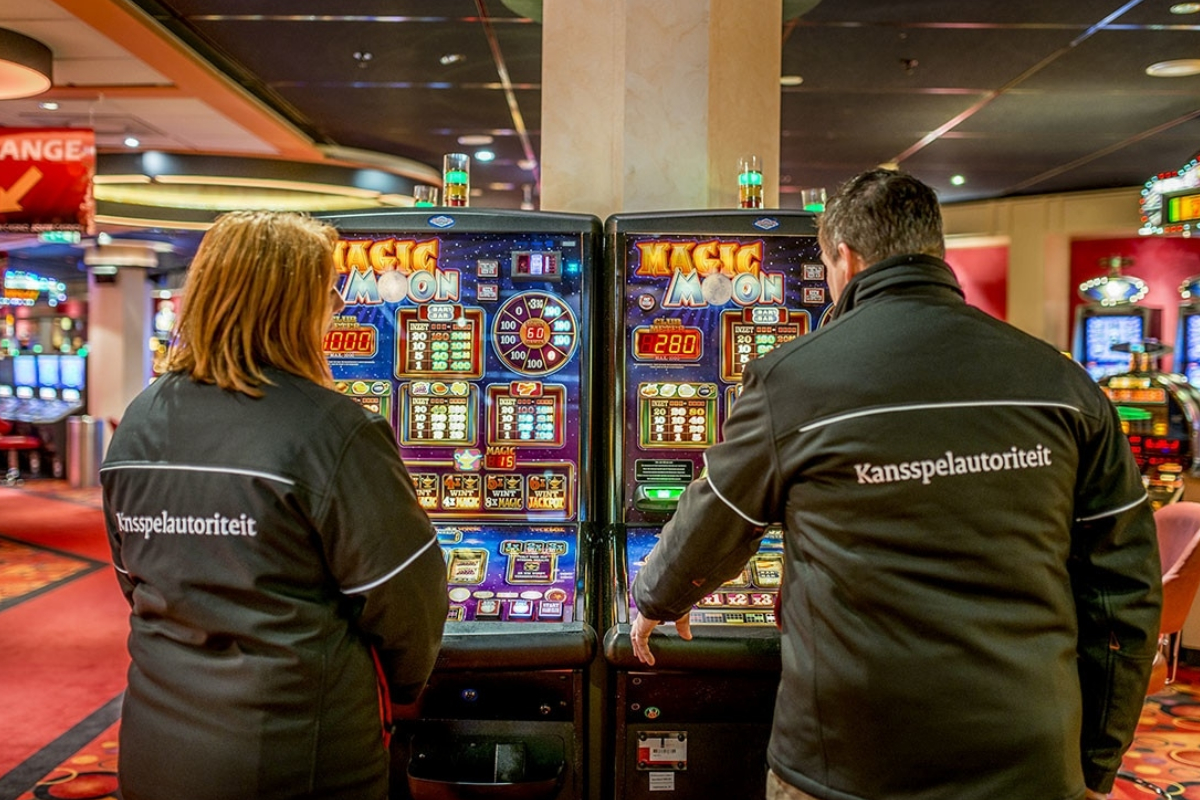 Reading Time:
3
minutes
A few weeks ago we wrote about the evolution of the UK Gambling Comission. Now, let's take a look at the Netherlands. So far, 2019 has been a lucrative year for the 'Kansspelautoriteit', the Dutch gaming authority. All fines were raised, and 11 casinos received such a fine. In 2018, a total of 1.9 million euros was collected in fines; this year, more than 3.5 million has been collected to date. It seems that the Dutch gaming authority is cleaning house before the legalization of online gaming takes off in January 2021. By the time the newly adopted gambling law is in effect, only casinos and gaming websites with a license from the Kansspelautoriteit can offer their services to Dutch citizens. This is good news for the Dutch: unreliable providers of online games are cracked down on and will later be excluded from the market altogether.
To maximize its effectiveness, the Kansspelautoriteit prioritizes websites that overtly offer their services to Dutch players. According to its own rules, the gaming authority watches for availability to Dutch players, offering the Dutch language on the website or appealing to Dutch players through imagery, and including the exclusively Dutch payment option iDeal. Although many other websites are still accessible to Dutch players, those websites that do not overtly cater to the Dutch market are not the priority for the Kansspelautoriteit.
Which online casinos were fined in 2019?
So far, 9 casinos were fined in 2019. The first fine this year came in February. Exinvest and 1X Corp were fined 400,000 euros. The gambling sites from these enterprises could be accessed from Dutch IP addresses, they offered the payment service iDeal, and used Dutch language on their websites. After a thorough research, it turned out these providers offered 83 other online casinos.
Well-known Casumo was fined in April. This provider, too, was available from Dutch IP addresses and offered the iDeal payment method. The terms and conditions explained that players from the Netherlands could not create a player account, which in practice proved to pose no problems at all. Casumo was fined 310,000 euros.
Casino.com also received a fine in April: this provider had to pay 200,000 euros for offering online games to the Dutch market. Because the company was fined before, the initial fine was doubled. Casino.com was also fined 50,000 euros for charging excessive administrative fees for inactive players. The total amount charged was 450,000 euros.
In June, the Kansspelautoriteit assessed provider Simbat and promotor Spinity. Simbat received a 270,000 euro fine for offering online gambling games. Spinity didn't offer any such games itself, but was fined 100,000 euros for promoting these games.
BWin followed in August. Their fine totaled 350,000 euros and was based on offering online gambling opportunities to Dutch players, depositing money into a player account using iDeal, and offering live betting options.
The 'award' for highest fine goes to Unibet. Their website offered Dutch players the opportunity to place live sports bets and casino games. This provider, too, offered the iDeal payment method, and their customer support through live chat had a Dutch language option. The total fine was 470,000 euros.
The second to last fine to date went to The Stars Group, known for the online poker lobby Pokerstars. The Kansspelautoriteit fined TSG 400,000 euros for offering online games for real money. Although poker is seen as a game of skill rather than a game of chance, Dutch law does not make this distinction. The highest judicial power in the Netherlands ruled poker a game of chance in 1998.
In October, the Kansspelautoriteit announced fines for Royal Panda and LeoVegas. Both of these websites were available from Dutch IP addresses and offered the iDeal payment option. Royal Panda was fined 400,000 euros, whereas LeoVegas got off with a 'mere' 350,000 euros.
Raising the fines
To strengthen the efforts of the Kansspelautoriteit, fines were raised to further deter websites from offering their games to the Dutch market. The base payment went up from 150,000 euros to 200,000 euros. The final fine depends on a number of circumstances:
The number of active websites
The number of available games
The presence of live betting options
The amount in the jackpot or prize pool
How much can be deposited or bet
The size of a welcome bonus or other promotions and the presence of a VIP program
Charging administrative fees to inactive players
Providing false information to players about gambling licenses
When a casino offers live betting options (betting while a match is going on), the base fine is always raised by 75,000 euros. The same amount applies to providing false information about gambling licenses and charging administrative fees for inactive players. The current fine policy can be viewed here (Dutch).
The Kansspelautoriteit announced more measures going forward; the entire fining policy is projected to be overhauled.