NOVOMATIC: Providing important stimulus for Austria's economy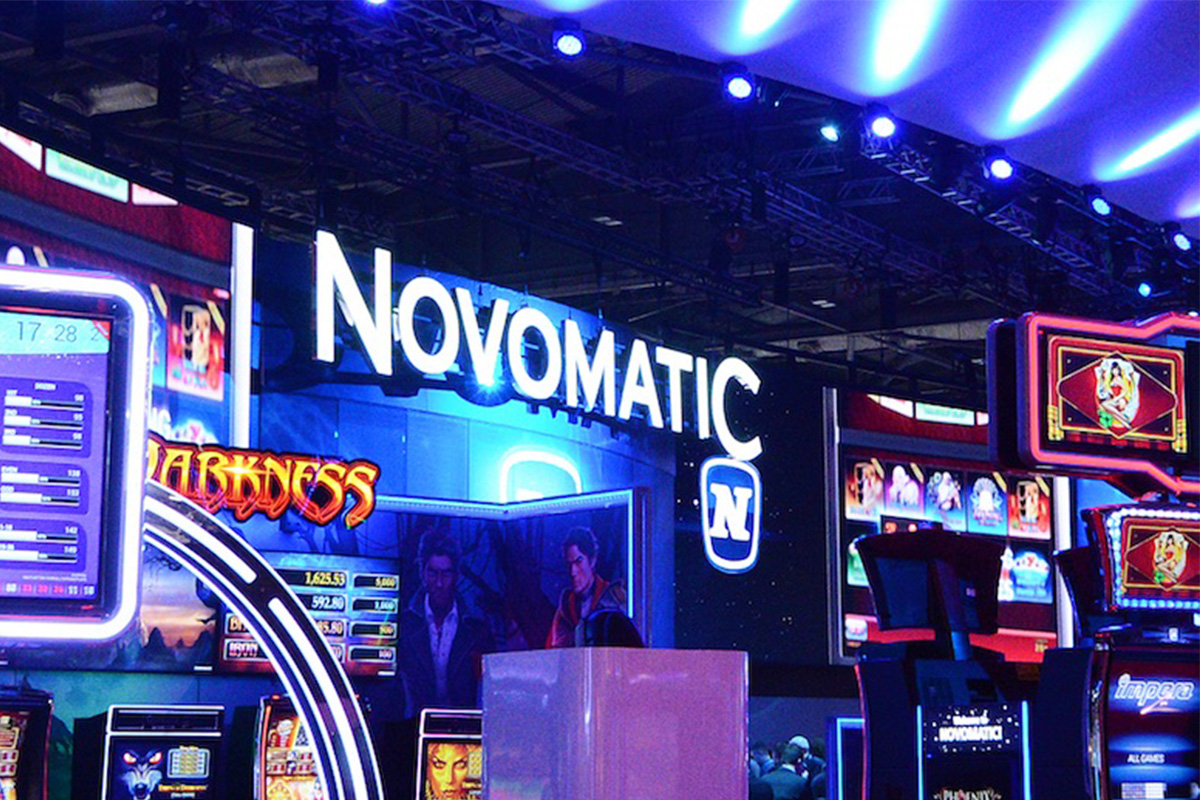 Reading Time:
3
minutes
Economic researchers determine substantial economic effects through NOVOMATIC at regional level. The company thus makes a significant contribution to the Austrian economy, labor market and taxes.
In order to determine the overall economic importance of NOVOMATIC for Austria, a comprehensive study was commissioned by the renowned "Economica Institute for Economic Research". The aim was to create a reliable set of data with which both direct and multiplicative economic effects along the entire value creation network can be calculated. Research Director Dr. Anna Kleissner of the Economica Institute, together with Harald Neumann, CEO of NOVOMATIC AG, presented the company's economic footprint® for Austria for the first time.
The results show that NOVOMATIC generated a gross production value of EUR 1.3 billion in 2017 alone. At around EUR 2.5 billion, the overall effect for Austria's economy is almost twice as high – triggered by intensive interdependencies regarding preliminary work with domestic companies and a low import share. The gross production value comprises the value of all goods and services covered by the production process.
In addition, a direct contribution to value creation of EUR 517.7 million was generated in 2017. If one also takes into account the effects triggered along the upstream value chain and by so-called income effects, the total gross contribution to value creation amounts to EUR 998.5 million. This means that every 208th euro generated in Austria is directly or indirectly attributable to NOVOMATIC. The direct, indirect and induced value creation contribution of NOVOMATIC is thus twice as large as the entire textile production industry and approximately equal to the value creation of the publishing industry. Lower Austria and Vienna in particular benefit from the economic power of the leading Austrian company. "According to our value creation analysis, every 94th euro in Lower Austria and every 238theuro in Vienna is generated by NOVOMATIC," reports Anna Kleissner.
NOVOMATIC currently employs 3,632 people in Austria. Two additional jobs outside the Group are linked to each job at NOVOMATIC through the integration with domestic suppliers as well as through consumption and investment effects. "Besides our vertical integration of more than 90 percent, we also are a reliable customer and partner for numerous companies in Lower Austria", says Harald Neumann, CEO of NOVOMATIC AG, summarizing the findings. NOVOMATIC thus safeguards a total of 11,322 jobs in Austria. This roughly corresponds to the same number of people employed at all travel agencies and tour operators.
Due to its strong growth in recent years, NOVOMATIC is now one of the largest taxpayers in the country. The Group's activities contributed a total of EUR 439.7 million directly and indirectly to tax revenue in Austria in 2017. The fiscal contribution thus roughly corresponds to the total amount of capital gains tax generated. The largest tax items: about 45.9 percent of total fiscal revenue was spent on wage-related taxes and social security contributions. Taxes on products accounted for 19.7 percent and VAT for 18.2 percent.
In addition, NOVOMATIC is very active in supporting social and cultural institutions. "Not only are we proud of our economic importance, but we are also working hard to further strengthen our social footprint. This also applies to our employees and ranges from setting up our own training programs, such as the 'Corporate Coding Academy', to initiatives that underline our responsibility as an employer," Neumann refers to the label "Nestor Gold" for age-appropriate work and the quality label "Beruf und Familie" of the family ministry for family-friendly employers.
About NOVOMATIC:
The NOVOMATIC Group is one of the biggest international producers and operators of gaming technologies and employs more than 30,000 staff worldwide. Founded by entrepreneur Professor Johann F. Graf in 1980, the Group has locations in more than 50 countries and exports high-tech electronic gaming equipment and solutions to more than 75 countries. The Group operates around 270,000 gaming terminals and video lottery terminals (VLTs) in its some 2,100 plus gaming operations as well as via rental concepts.
Through its numerous international subsidiaries, the NOVOMATIC Group is fully active in all segments of the gaming industry and thus offers a diversified Omni-channel product portfolio to its partners and clients around the world. This product range includes land based gaming products and services, management systems and cash management, online/mobile and social gaming solutions as well as lottery and sports betting solutions together with a range of sophisticated ancillary products and services.
GO BET Gets Approval from Poland's Ministry of Finance to Arrange Betting in Ground Points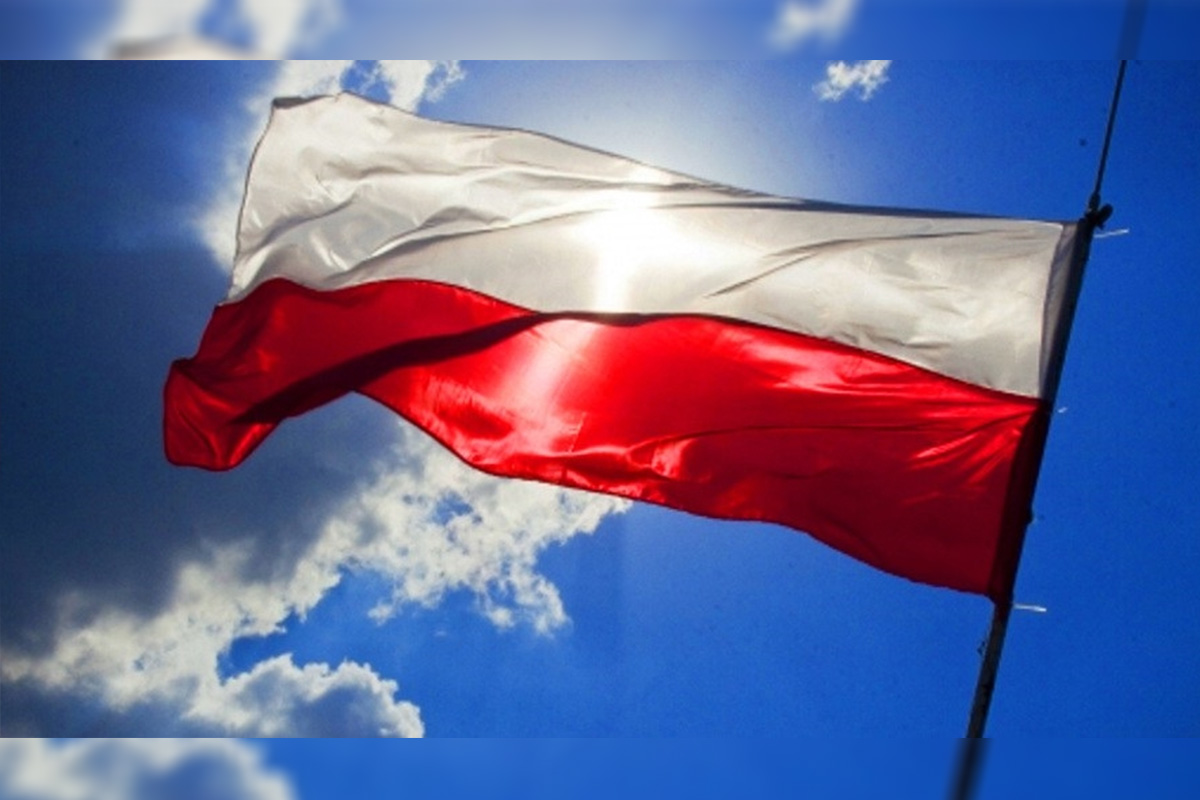 Reading Time:
< 1
minute
Bookmaker GO BET has received permission from the Ministry of Finance to arrange betting in ground points in the Republic of Poland. It is the 19th bookmaking company on the list of the Ministry of Finance and the 12th operator authorised to organise establishments at ground points.
GO BET activity has been registered in the categories: Activity related to games of chance and betting and gaming machines, jukeboxes and other devices of this type. Artur Szewczyk is the president of GO BET. As for the address details, the company was registered in Krakow.
We suppose the company will not stop at only the plans offered at ground points, so we expect soon that the company will apply for a license to organise bets via the Internet.
Prague Gaming Summit gears up for record-breaking year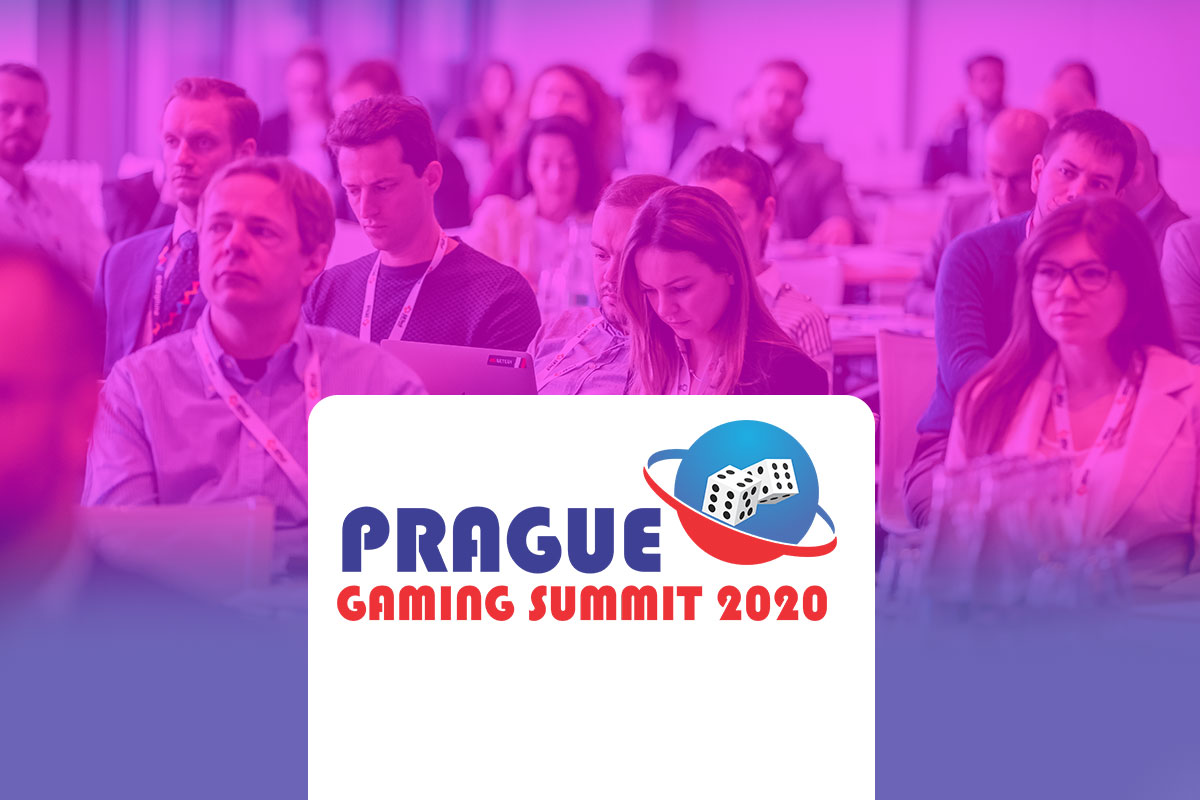 Reading Time:
2
minutes
Fourth annual event set to be CEE region's largest ever gaming conference 
The Prague Gaming Summit, Central and Eastern Europe (CEE)'s largest betting and gaming industry conference, is ready to smash all attendance records this year with its largest line-up yet.
The fourth edition of the show, organised by the CEE region's leading media platform European Gaming, will take place on the 6th March 2020 at Vienna House in Prague's Andel district, starting at 08.45am.
With major speakers set to include Maksym Liashko; Partner at Parimatch, Panagiotis Skyrlas; Head of InfoSec and Compliance at Betano Stoiximan, and Kamil Popiolek; Legal Counsel at Superbet, the summit's action-packed line up will include numerous leading tier one operators and service providers from across Europe.
With a conference agenda shaped around the CEE region's hottest developments for 2020, the summit will feature a full day's track covering key regions including Ukraine, Poland, the Baltics and Greece,  as well as customer personalisation, Gen Z demographics and the convergence of markets in online sports betting.
Zoltan Tuendik, Founder and Head of Business and Events at European Gaming said: "The Prague Gaming Summit continues to go from strength-to-strength and has established itself in the iGaming calendar as the most informative event of the year when it comes to setting the agenda for CEE developments.
"We're thrilled at the size at which the event has grown, and have no doubt this year will be our biggest yet, with the region's hottest topics and key executives ready to talk new markets, business strategy, sports betting, payments platforms and C-Level insight. If the CEE region is part of your business plans for 2020, this event is not to be missed!"
In a first for this year, the conference will introduce interactive workshops, roundtable discussions with leading industry figures and additional networking zones for all delegates.
Spotlight on the Czech Republic and Slovakia is one of two main tracks billed for the event's opening, focusing on the two markets' unique regulatory environment. The Ukrainian market opening, Greek market re-opening and Poland's success will also be discussed by three of the market's leading operators.
The afternoon will feature fireside chats between the CEE's leading betting and gaming legal heavyweights, as well as panels focused on personalisation in the age of privacy, social media and online gaming tech and market focused discussions from industry leaders.
The conference will finish with its hugely popular invite-only Evening Social Gathering, with the highly prestigious location shared among delegates in advance. As part of European Gaming's sustainability 2020 initiative, all refreshments and complimentary dining served will also be fully vegan.
With limited seating available, please register at: https://hipther.agency/product-category/praguegamingsummit/
For VIP Packages, including a delegate pass and two night's accommodation at the official hotel, contact: Andrada Bota, B2B Sales Executive at European Gaming Media and Events, by email on [email protected] .
ABOUT THE PRAGUE GAMING SUMMIT:
Even from its inaugural edition in 2017, Prague Gaming Summit has been considered as the leading event in the region which offers a priceless opportunity for local and international operators to get together yearly to network and learn. The conference has recorded considerable growth during the 2018 edition and continues to bring the quality platform with which usual delegates have already gotten used too. You can read the post-event reports from the earlier events on the following links 2017 / 2018 / 2019.
For more details visit www.praguegamingsummit.com
ForBET Becomes Official Partner of Runmageddon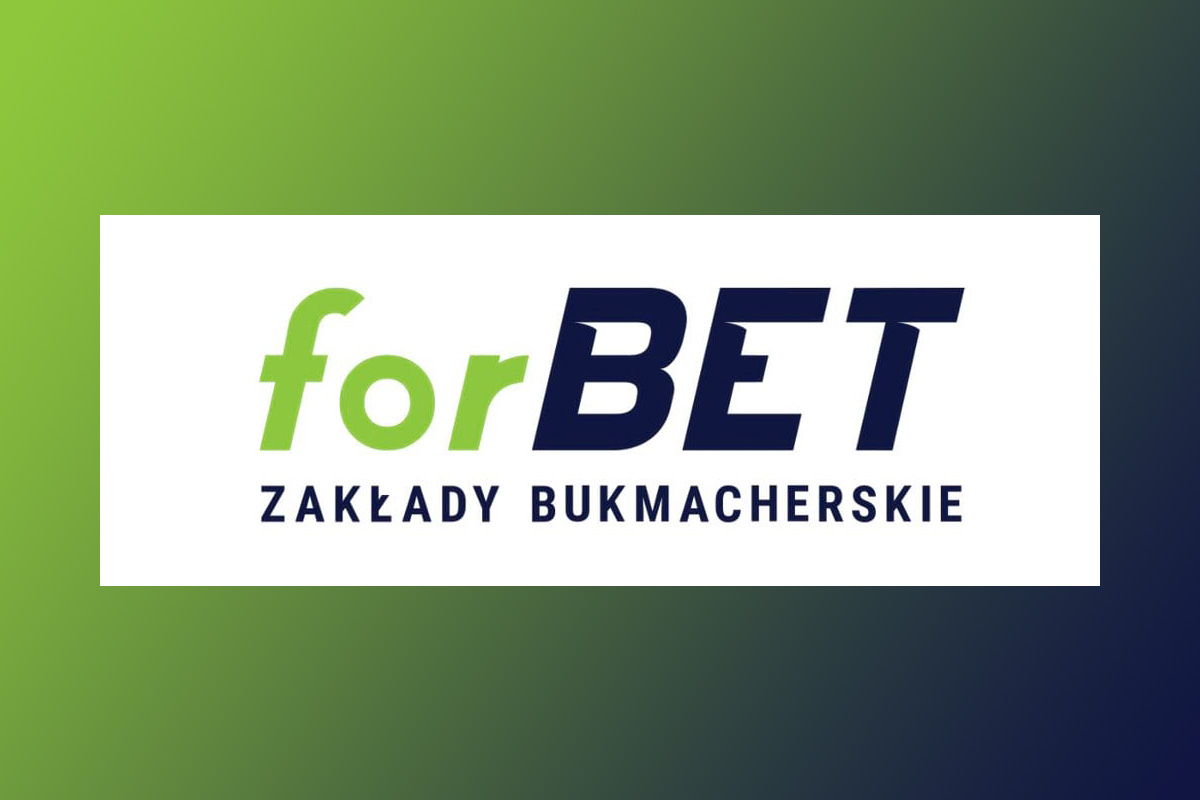 Reading Time:
< 1
minute
Polish bookmaker forBET has become the official partner of Runmageddon. The company will be an extreme run partner, including the "Games" formula and the sponsor of prizes. One of them will be a trip to the Olympic Games in Tokyo.
"We are glad that forBET joins our partners. We want to work with companies that stand out, with which we share a passion for sport. forBET will be a partner of the spectacular formula Runmageddon Games, which we reactivate in the 2020 season," Piotr Łysik, sales director, said.
"Sport is our passion. Since 2020, forBET has been creating its own running project – the 'forBET Runners' association which coincides perfectly with the start of cooperation with Runmageddon. Our new running club and its promotion through broadly understood sport, entertainment and healthy competition will allow you to become better acquainted with the brand and build even greater recognition. Our company once again shows that it does not follow the beaten track and focuses on unconventional projects, which undoubtedly can be called the first such contract in the world, in which the bookmaker cooperates with the obstacle run organizer. We are counting on long-term and fruitful cooperation," Paweł Majewski, marketing director of forBET, said.