IGT at G2E 2018: "Your Best Bet"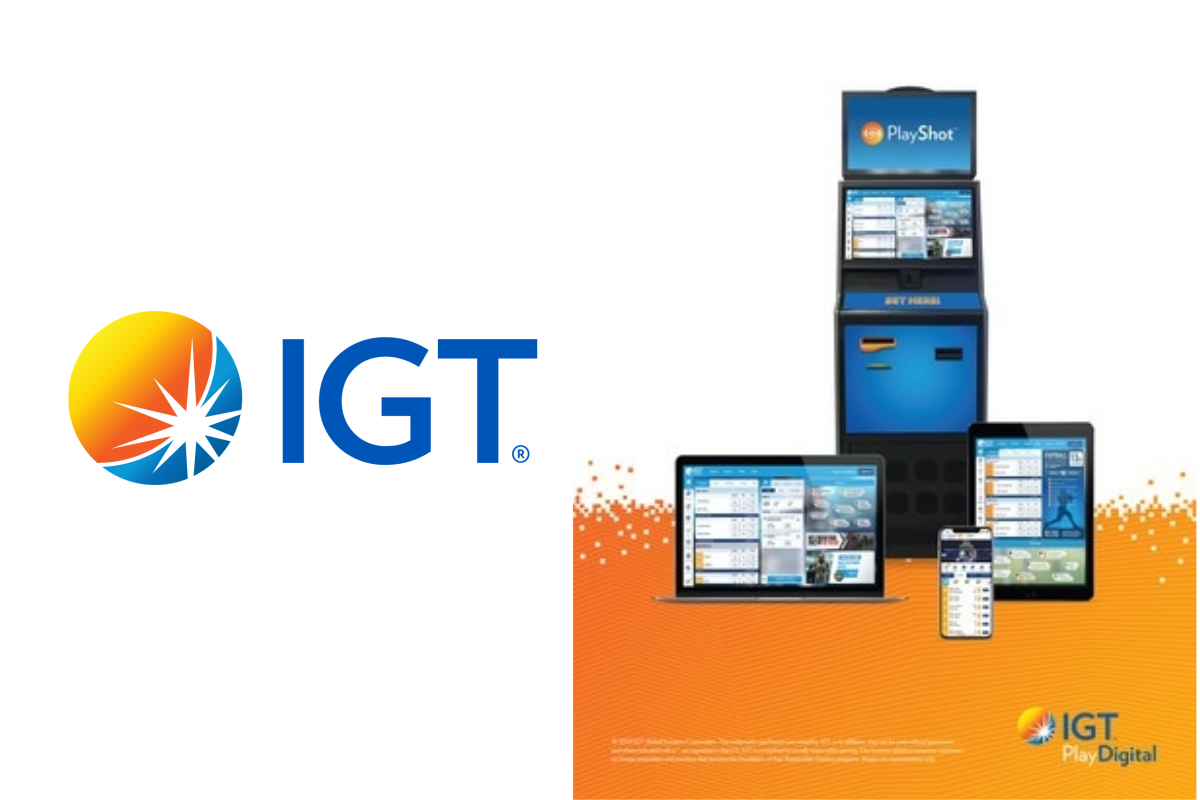 Reading Time:
5
minutes
– Company highlights position as leading U.S. B2B Sports Betting solutions provider
– Expands Wheel of Fortune® portfolio to include new TRUE 4D™ and MegaTower™ games; demonstrates depth and breadth of multi-level progressive portfolio on CrystalCurve™ cabinet
– Bolsters core portfolio with new Proven Performer titles, high-denomination mechanical reel games; debuts IncrediBell!™ video tournament solution
– Continues video poker and keno leadership with new content on multiple cabinets
– Presents M5 next-generation media management system, and range of mobile systems solutions for land-based casinos
International Game Technology PLC ("IGT") (NYSE: IGT) today announces the products and solutions that the Company will showcase under the theme "Your Best Bet" at the Global Gaming Expo (G2E), Oct. 9-11 in Las Vegas, Nev. With the trade show's largest booth, IGT will display hundreds of innovations for land-based and digital gaming, and demonstrate how its solutions can help IGT customers capture the market opportunities of today and the future, including those within the rapidly evolving U.S. sports betting market.
"The abundance of opportunity for our customers in the nascent U.S. sports betting and digital gaming markets provides IGT with an exciting opportunity at G2E to demonstrate how we can leverage our leading PlayShot B2B sports betting platform and the full capabilities of our PlayDigital organization to benefit casino and lottery operators," said Renato Ascoli, IGT CEO North America. "As our G2E theme 'Your Best Bet' reinforces, IGT will showcase a range of games, cabinets and systems that our customers can place on their floors with confidence, knowing that we prioritize performance and extensive roadmap development across our entire product and solutions portfolio." 
IGT gaming innovations within IGT's booth 3659 will include:
IGT PlayDigital™ organization and the market-proven PlayShot™ sports betting solution: IGT will highlight the versatility of its PlayDigital organization and "go digital" portfolio that enables anywhere, anytime gaming. Center stage will be IGT's PlayShot sports betting solution, the leading U.S. B2B sports betting platform. Already deployed in multiple states and the sports betting platform of choice of some of the world's largest casino operators, IGT PlayShot sports betting technology is a fully capable "plug and play" technology that offers land-based retail, on-premise and state-wide digital delivery options. Leveraging its experience as a global sports betting provider, IGT will introduce its PlayShot QuickBet sports betting kiosk, a user-friendly and modern, walk-up sports betting option. The Company will also debut the CrystalBetting™ Terminal – a slot machine-inspired hardware that applies IGT's pedigree in land-based casinos to give players an immersive and comfortable way of enjoying the full range of in-play and pre-match wagering, live video and more.
Premium games that excite on attention-grabbing hardware: G2E attendees will be chanting "C'Mon Big Money!" as they tour IGT's premium G2E portfolio and are greeted by the evolution of Wheel of Fortune Slots. IGT will feature two new Wheel of Fortune 4D games – Wheel of Fortune 4D Featuring Vanna White and Wheel of Fortune 4D More Money, along with new games Wheel of Fortune Triple Red Hot 7s™ for the top-performing MegaTower cabinet. New mega-sized game Megabucks® Double Diamond® Deluxe on the S3000® XL cabinet will advance IGT's momentum in the large-format space, while IGT's TRUE 4D title American Gods™ 4D will entertain players with its vibrant, multi-sensory gaming experience that captures the spirit of the namesake TV fantasy drama. The Company will demonstrate the depth and breadth of its multi-level progressive library for the CrystalCurve cabinet by showing new base games for its expansive library of multi-level progressive games on the CrystalCurve cabinet such as the Fort Knox®, Fortune Gong™, Golden Goddess® and Jurassic Park™ Trilogy games.
Proven core content on compelling hardware: The Company's core portfolio will be anchored by a large library of core video games that excelled in the IGT test bank program and achieved Proven Performer status. On the CrystalCurve cabinet, IGT will showcase titles such as the Fortune Coin™ and Coin O Mania™ games, along with additional newly minted Proven Performer titles. Making its G2E debut, IGT's CrystalDual® 27 cabinet will feature a range of top-performing games such as Scarab™ and Solar Disc™, and new innovative games such as Wild Pirates® and Lucky Buddah™. IGT will demonstrate the versatility of the CrystalDual 27 cabinet by unveiling a new video TournXtreme® product, IncrediBell! and hosting spirited slot tournaments throughout the three-day event.
In the stepper space, IGT will feature titles on the S3000 cabinet such as the Red White and Blue® Drumroll game – one of many titles that incorporates classic features such as prominently displayed pay tables, iconic sounds, and retro-style jackpot meters. The Company is also increasing its focus on the high-denomination space, which will be evident with titles such as Pinball® Gold and Double Double Gold™ on the S3000 cabinet.
New video poker and keno content with market-leading brands and mechanics: As the market leader in video poker, IGT will continue to set the industry standard for excellence through new video poker and keno content. The Company will reveal a new version of the most popular video poker title of all time with Game King®. The content bundle incorporates roulette and new game concepts based on some of IGT's most successful slot titles such as the Da Vinci Diamonds® Keno game. IGT will also showcase the evolution of its Wheel Poker® game series with the Asian-themed Lucky 8's Wheel Poker™ game. The new Ultimate X Keno® and Super Times Pay® Keno game titles build on IGT's winning poker brands to introduce a new keno experience.
Systems solutions that differentiate loyalty programs and enable agile operations: G2E attendees can experience the evolution of in-display media management through IGT's M5 systems solution. Built with HTML-5, the IGT Advantage® system add-on places a range of conveniences such as personalized promotions, beverage ordering and exciting bonuses at the players' fingertips within a slot game's service window. The M5 solution enables operators to create content once and deploy it across multiple channels with a consistent user experience. Mobile innovations such as Mobile Intelligent Offer (MIO) and Cardless Connect™ technology will demonstrate how mobile devices can enhance the player experience.
Other product highlights within IGT's booth will include:
IGT Dynasty Electronic Table Games (ETG) and content. G2E will be the world debut of IGT's automated Triple Zero Auto Roulette game, and also a platform for the Company to highlight its new RNG baccarat interface, along with its expanded options for baccarat and blackjack side bets. IGT will also showcase its new signage options for Dynasty ETG terminals.
Chill Gaming's dynamic game concept Bloomtopia™, and the chance-skill hybrid game Fortunes of the Brave® that reward players with monetary and non-monetary rewards.
New games for the CrystalDual® + Stepper cabinet such as the Alfred Hitchcock™ – Master of Suspense, and Temple of Treasure™ Triple Gold® games.
An expanded Class II portfolio that includes migrations of Class III video Proven Performer titles such as the Solar Disc and Mistress of Egypt™ games.
The CDS-compatible Triple Fortune Dragon® game on the CrystalCurve cabinet.
The Company's marquee Video Lottery Terminals Quasar® VLT and CrystalDual 27 VLT, as well as market-specific content including the Shield Maiden™ and The Wild Life® Extreme games.
Features of the Intelligen™ System including mobile device integration with Mobile Advanced Business Intelligence.
About IGT:
IGT (NYSE:IGT) is the global leader in gaming. We enable players to experience their favorite games across all channels and regulated segments, from Gaming Machines and Lotteries to Digital and Social Gaming. Leveraging a wealth of premium content, substantial investment in innovation, in-depth customer intelligence, operational expertise and leading-edge technology, our gaming solutions anticipate the demands of consumers wherever they decide to play. We have a well-established local presence and relationships with governments and regulators in more than 100 countries around the world, and create value by adhering to the highest standards of service, integrity, and responsibility. IGT has over 12,000 employees. For more information, please visit www.igt.com.
Source: IGT
Caesars and Eldorado Set Date for Shareholders Meetings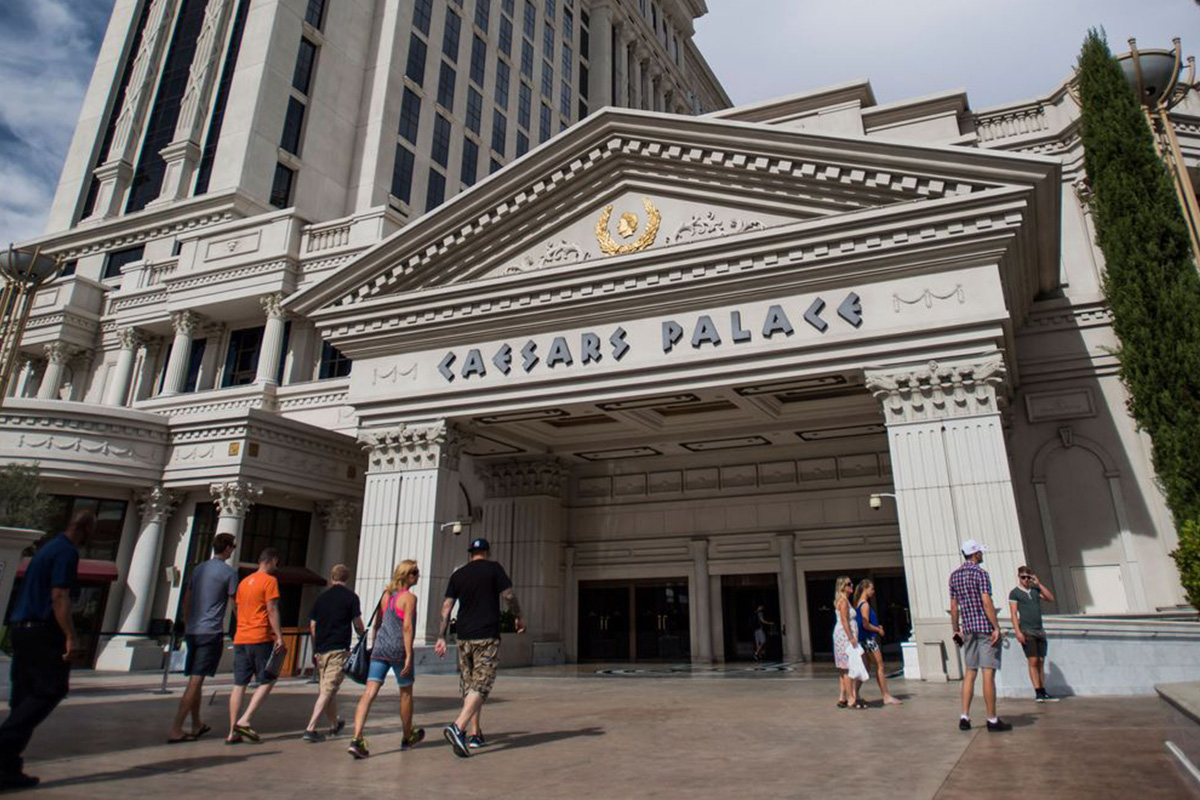 Reading Time:
1
minute
Caesars Entertainment and Eldorado Resorts have announced that they will hold separate shareholder meetings on November 15 to vote on their proposed US$17.3 billion merger.
The meetings will see Caesars shareholders cast their vote at Caesars Palace in Las Vegas from 9 am Pacific Time while Eldorado shareholders will converge on Eldorado Resort in Reno. At stake is one of the biggest corporate gaming industry deals in history, with Eldorado looking to acquire the entire outstanding share capital in Caesars by way of a US$7.2 billion cash payment, 77 million Eldorado common shares and the assumption of Caesars' outstanding net debt.
If approved, Caesars will merge with Eldorado subsidiary Colt Merger Sub Inc and become a new wholly-owned Eldorado subsidiary existing under the Caesars name.
Continent 8 Technologies and Iforium strengthen partnership to pursue US online gaming opportunities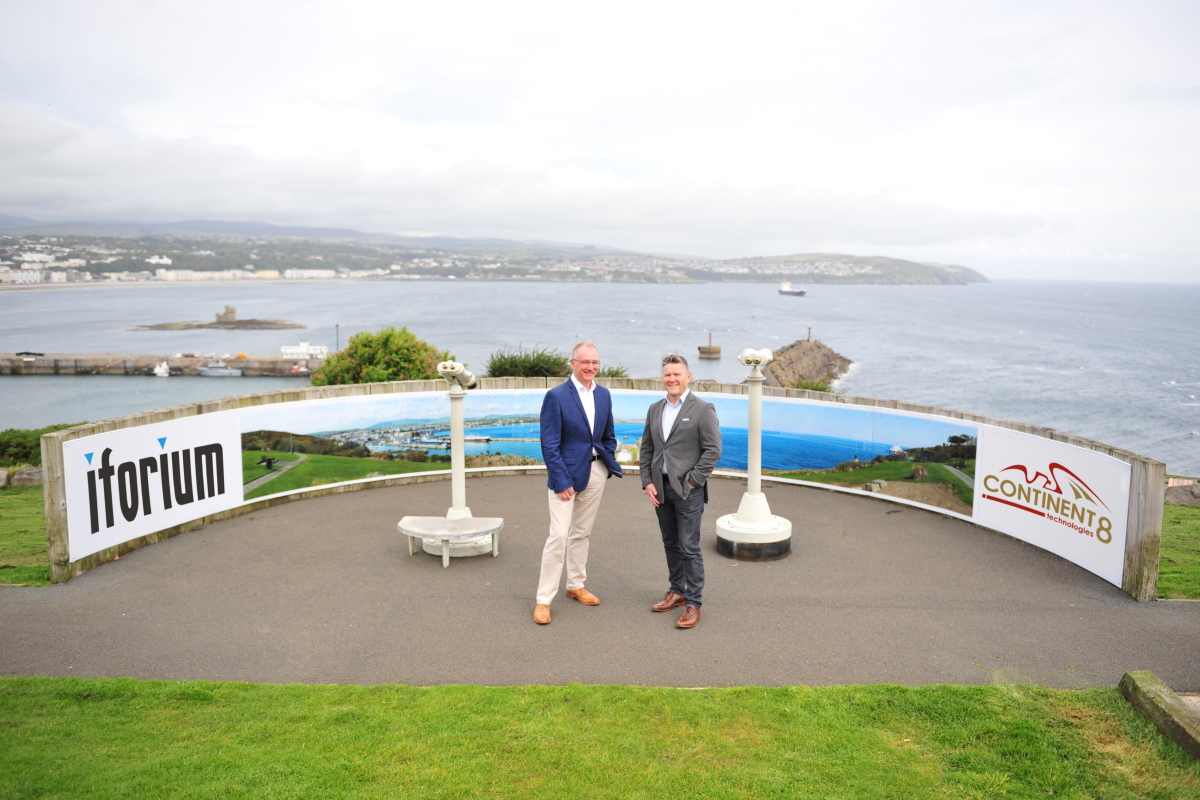 Reading Time:
2
minutes
Continent 8 Technologies and Iforium have announced the expansion of their partnership, to pursue exciting opportunities in the emerging US online gaming market.
Iforium is the first tenant at Continent 8's latest data centre at the Atlantic City Convention Center which opened in June this year in partnership with the CRDA (Casino Reinvestment Development Authority). Designed to Tier 3 standards, it is the first ever purpose built data centre in Atlantic City and is already playing a significant role in growing New Jersey's reputation as the largest hub for online gaming, sports betting, and eSports in the United States.
Michael Tobin, Co-Founder and CEO of Continent 8 Technologies, said: "We're delighted to announce Iforium as the first tenant at our Atlantic City data centre. Iforium are a long-standing Continent 8 client, but today's announcement represents a significant strengthening of our business relationship, and a major step forward in terms of Continent 8's commitment to the emerging US market."
Over the past 12 months, Continent 8's US multi-state capacities increased to include Indiana, Mississippi, Nevada, New Jersey, Pennsylvania, and West Virginia, with upcoming locations in Florida, Illinois, Iowa, New Hampshire, New York, Ohio, Oregon, and Tennessee.
Phil Parry, CEO of Iforium, commented: "Our presence in the US online gaming market is growing rapidly and Continent 8 are providing the gateway with their state-of-the-art data centre in Atlantic City. It's an exciting time for Iforium. We received our transactional waiver from the New Jersey Division of Gaming Enforcement (DGE) in July, and are now live with our first operator in the state of New Jersey."
The granting of the transactional waiver was a landmark decision for the company and the US sector because it means that the DGE will allow Iforium to provide licensed operators with its Gameflex casino platform that now hosts more than 9,000 games from over 100 third-party suppliers.
Continent 8's advanced data centres and high-quality networks support critical online operations in both private and public-sector organisations in over 40 locations across Europe, Asia, and the Americas. The company will be welcoming more clients to its Atlantic City data centre in the coming months. Visit https://www.atlanticcity-datacenter.com/ for more information.
BMM Testlabs – The World's Best Regulatory Partner Since 1981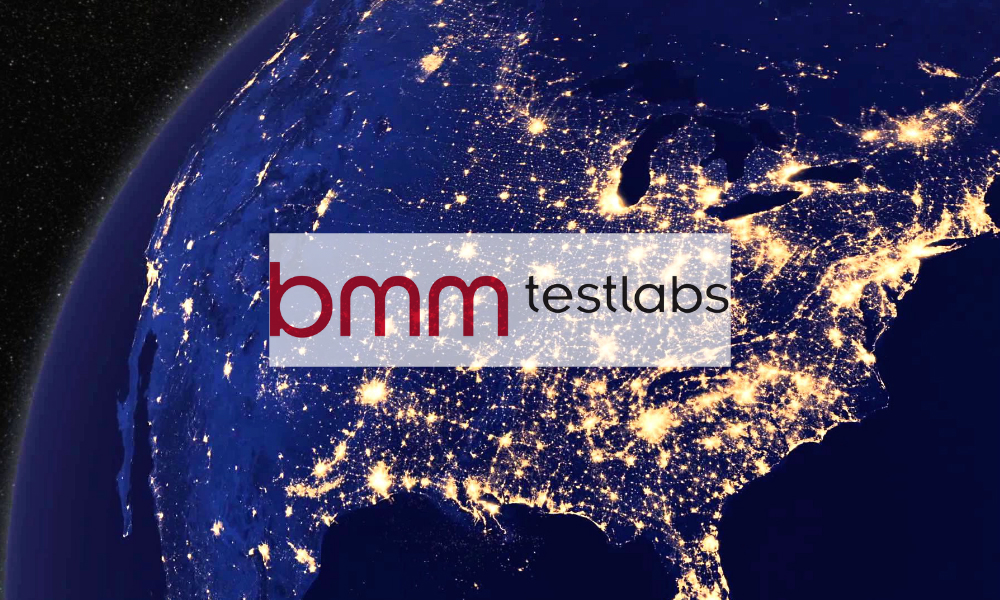 Reading Time:
1
minute
BMM Testlabs, the world's original gaming test lab and product compliance consultancy is pleased to offer complimentary, tailored training solutions and tools to gaming regulators across the globe.
Travis Foley, BMM's Chief Operations Officer commented, "Through our BMM Academy, training and technology services are available year-round and are customized to meet the unique needs of each regulatory body, without a need for gaming lab exclusivity. We offer decades of expertise and industry experience to provide 24/7 support to the jurisdictions we serve. Our mission is to go above and beyond what is required of us, do the right thing and lead the way in responsible and ethical business practices."
Martin Storm, BMM Testlabs' President and CEO added, "Importantly, BMM's complimentary services do not require a pledge of exclusivity from commercial and tribal gaming regulators. Our only desire is to ensure our regulatory partners are up to date on all the latest gaming technology and get the help they need. We encourage all regulatory bodies to stop by BMM Testlabs booth at G2E to learn how we can align our exceptional training solutions to fit their unique needs."
BMM provides regulatory training at BMM's state of the art training facility in Las Vegas, at various locations around the world and at client's or regulator's facilities, through the BMM Academy. The training curriculum provides a wide array of no-cost training solutions that include:
* Field Audits
* System Audits
* Wagering Terminal Essentials
* Understanding System Essentials
* Wireless Security
* Forensics/Incident Response
* IT Security Essentials
* Development of Internal Controls
* Cyber Security
Visit BMM Testlabs at G2E #4408