NHL Could See $216 Million in Revenue Annually Due to Legalized Sports Betting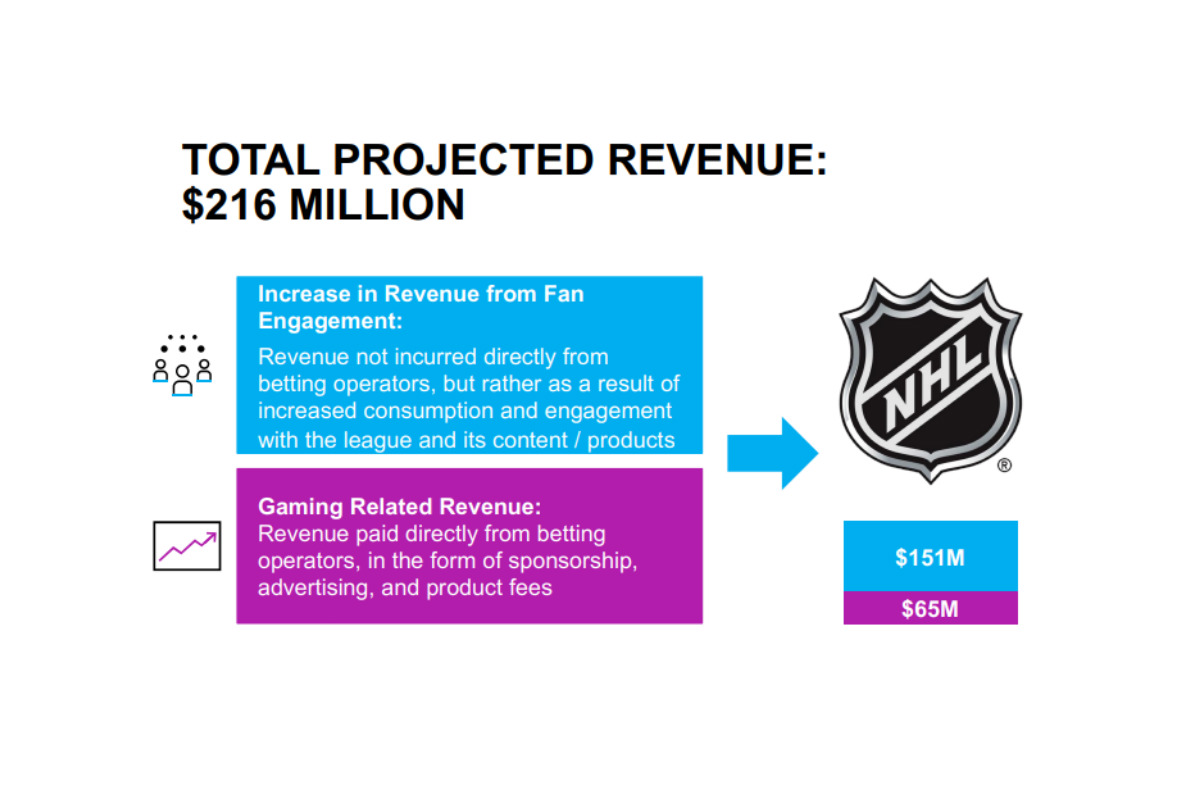 Reading Time:
2
minutes
League to benefit from increased viewership, advertising, media and data rights fees
The National Hockey League's (NHL) annual revenue may increase by $216 million annually due to widely available, legal, regulated sports betting, according to a new Nielsen Sports study commissioned by the American Gaming Association (AGA).
The study analyzes the revenue streams that legal sports betting could generate for the NHL: revenue as a result of spending from betting operators on advertising, data and sponsorship, and revenue generated as a result of increased consumption of the league's media and products.
According to Nielsen Sports, greater fan engagement and viewership could boost the NHL's total annual revenue from media rights, sponsorships, merchandise and ticket sales by 3.5 percent, producing $151 million in new revenue from increased consumption of the league's products.
Legal sports betting could help the NHL generate an additional $65 million in revenue as a result of spending by betting operators and data providers. The study projects that gaming operators may spend $24 million on advertising, which will directly increase the league's rights fees by the same amount. An additional $35 million in sponsorship revenue and $6 million in data is also projected for the league and its teams.
"Today's announcement reaffirms that legal, regulated sports betting will create significant new revenue opportunities for sports leagues," said Sara Slane, senior vice president of public affairs for the American Gaming Association. "Much like the NHL's recent successful expansion into Las Vegas, legal sports betting will continue to expand across the country, bringing with it a $216 million opportunity for the league."
To quantify the value of a legal sports betting market to the NHL, Nielsen Sports surveyed more than 1,000 adult sports fans – including NHL fans – and self-identified sports bettors nationwide to model how a national, legal sports betting market would affect the sports consumption habits of non-bettors, casual bettors and avid bettors, and how this change in consumption would translate to increased revenue.
About the research: On behalf of the American Gaming Association, Nielsen Sports conducted a custom survey of 1,032 U.S. 18+ adults, representative of census age, gender, geography and ethnicity, from May 15 through May 31, 2018. Nielsen is an independent measurement organization. Nielsen does not guarantee any results or performance, or endorse, rank, approve or recommend any products or services. All names and marks are the property of their respective owners and no sponsorship, affiliation or endorsement in expressed or implied.
About AGA: The American Gaming Association is the premier national trade group representing the $261 billion U.S. casino industry, which supports 1.8 million jobs nationwide. AGA members include commercial and tribal casino operators, gaming suppliers and other entities affiliated with the gaming industry. It is the mission of the AGA to achieve sound policies and regulations consistent with casino gaming's modern appeal and vast economic contributions.
Source: American Gaming Association
PointsBet Partners With Catfish Bend Casino in Iowa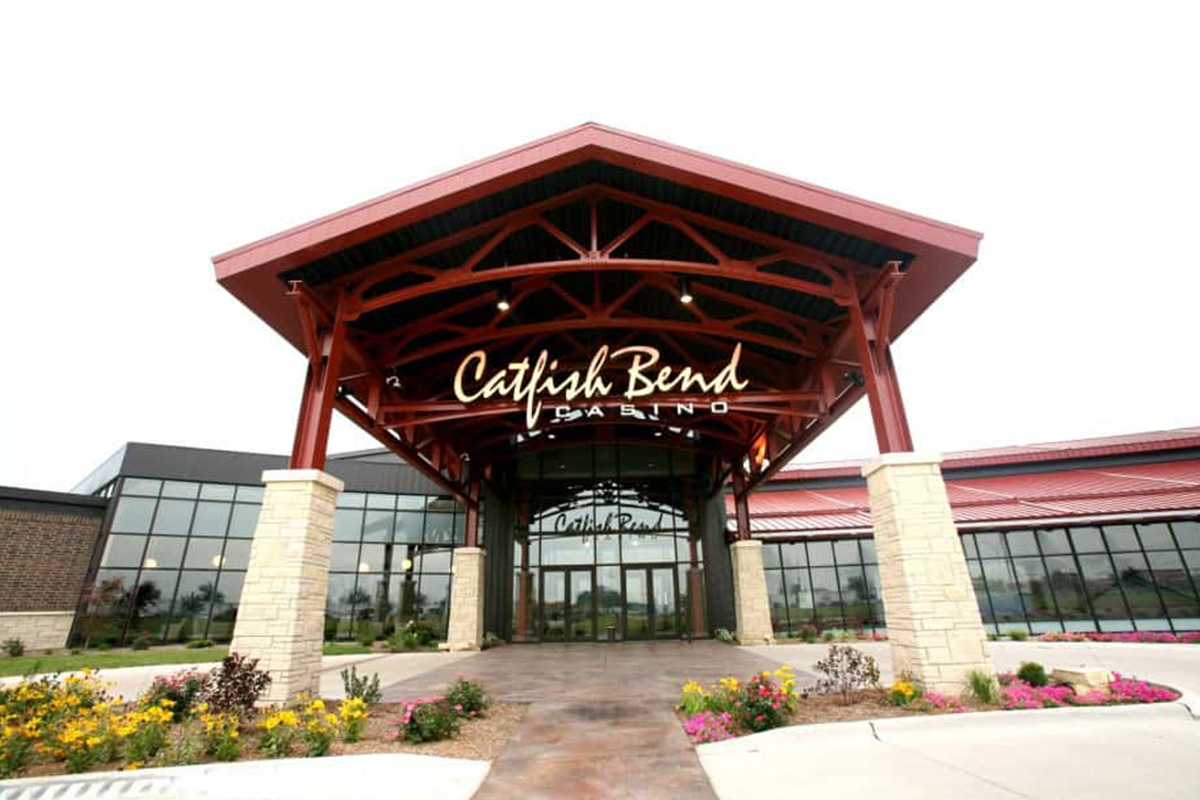 Reading Time:
1
minute
PointsBet, the top-tier sportsbook operator, has entered a multi-year partnership with Catfish Bend Casino, one of Iowa's leading casino, entertainment, and hotel destinations.
The partnership will include the launch of both premium retail and mobile sportsbook operations in Iowa, following proper licensing afforded by the Iowa Racing and Gaming Commission. PointsBet and Catfish Bend Casino will work in tandem to build out a multi-faceted sports entertainment venue centrally located on the Catfish Bend property.
"PointsBet is thrilled to announce this partnership, enabling us to create a first-class sportsbook for Iowa's sports bettors at one of the best casino resorts in the Midwest. Catfish Bend Casino's executives – Gary Hoyer and Rob Higgins – are two of the most progressive and forward-thinking operators in the industry. We knew they were the perfect match for PointsBet's long-term vision of gaming in the U.S. from day one," Johnny Aitken, PointsBet's U.S. CEO said.
"We couldn't imagine a better sportsbook to bring to Catfish Bend Casino and the state of Iowa. The potential legalization of sports betting in Iowa opens an exciting new opportunity for recreational and avid players, and PointsBet's unmatched dedication to bettors makes them the ideal partner for our brand and go-to-market plan," Gary Hoyer, CEO of Great River Entertainment said.
Delaware North Sues Miomni Gaming Over Fraudulent Claims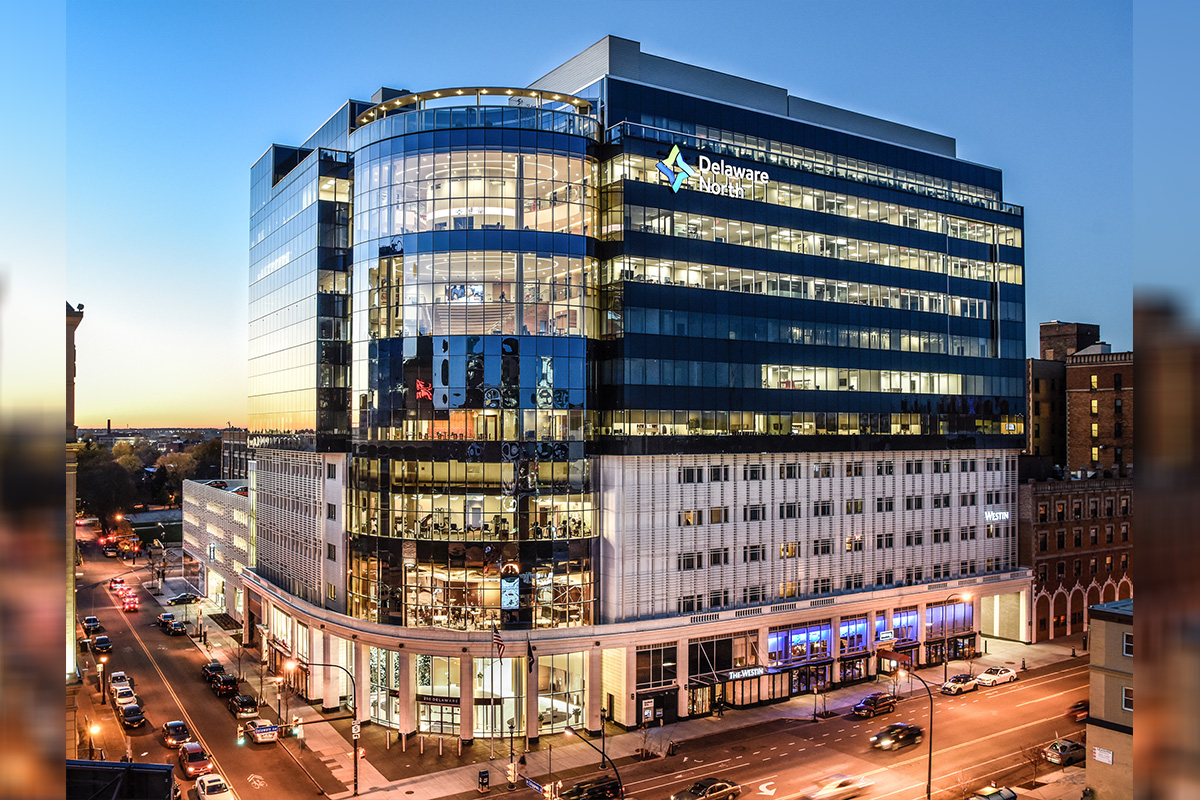 Reading Time:
1
minute
Delaware North, the US based casino operator, has filed a lawsuit against its sports betting joint venture partner Miomni Gaming.
The operator is seeking monetary damages through the suit filed in the Chancery Court of Delaware, including Miomni's 49% stake in the BetLucky joint venture, which the supplier is apparently refusing to give up. The joint venture was made to launch the BetLucky sports betting platform. Delaware North then terminated the contract earlier this month.
The operator claims Miomni made fraudulent claims to induce it to enter into a joint venture, as well as of wilfully breaching a limited liability company agreement governing the operation of BetLucky.
Delaware North claims that Miomni and chief executive Venner repeatedly claimed to own intellectual property rights to the platform, including the source code for the front end and back end of the platform.
PGCB Imposes Fine Totalling US$242k on Two Casino Operators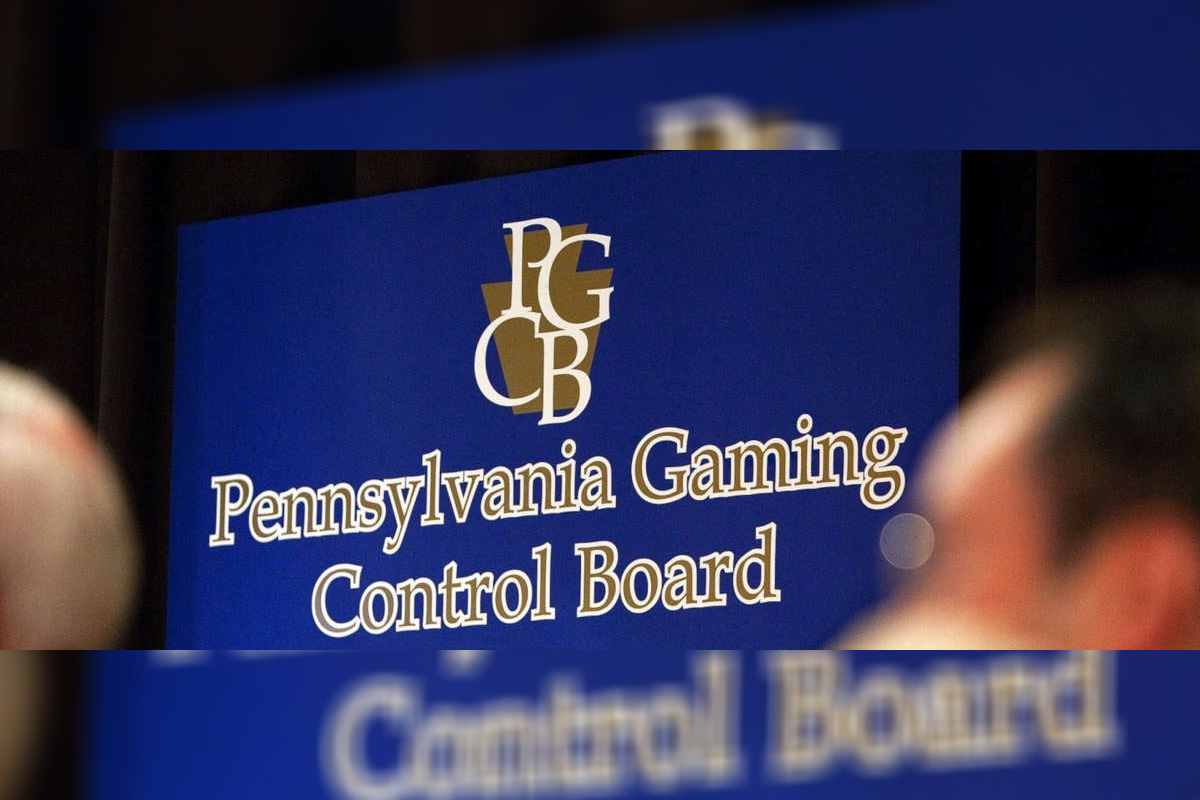 Reading Time:
1
minute
The Pennsylvania Gaming Control Board (PGCB) has imposed the fines totalling US$242k against two casino operators.
Sands Bethworks Gaming, LLC, operator of the Sands Casino Resort in Northampton County, received separate fines of US$120k for underage gaming violations and a second for US$110k regarding the awarding of free slot play. The fine stemmed from 11 incidents in which individuals under the age of 21 accessed the gaming floor.
The second fine was issued for permitting the issuance of free slot play by employees who were not authorised to do so and/or issuing free slot play of amounts above authorised levels.
Washington Trotting Association, LLC, operator of the Meadows Racetrack and Casino in Washington County, received a US$12.5k fine for an underage gaming violation. This fine stemmed from an 18-year-old male gaining access onto the gaming floor, wagering at table games and being served alcohol.