Delaware North and Miomni Gaming partner to offer turnkey retail and mobile sports wagering services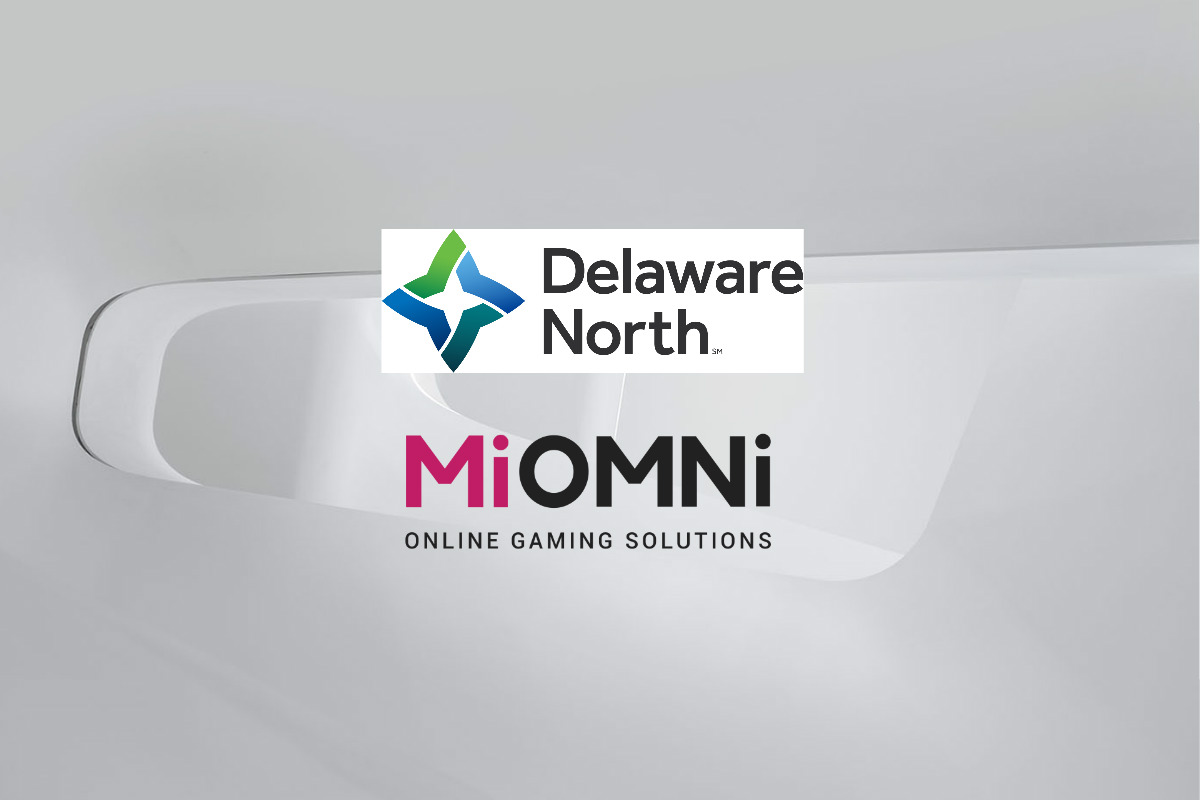 Reading Time:
4
minutes
Global hospitality company Delaware North expanding B2B services to include turnkey omnichannel gaming for U.S. casino operators seeking brand participation in the sports betting market.
Miomni Gaming's betting technology and mobile app will first be launched at Delaware North's two West Virginia casino resorts, Wheeling Island and Mardi Gras
Delaware North, a global leader in hospitality that also owns and operates a portfolio of regional casinos, today announced it has partnered with Miomni Gaming, a leading provider of U.S. mobile sports wagering technology, to provide turnkey retail and mobile sports wagering services.
The two companies will first focus on launching retail sportsbooks and online sports wagering services this fall for Delaware North's two West Virginia casinos, Wheeling Island Hotel-Casino-Racetrack in Wheeling and Mardi Gras Casino & Resort near Charleston. West Virginia is one of only a few states to have authorized sports wagering.
The Delaware North and Miomni partnership will create the exclusive sportsbook technology platform for Delaware North's gaming properties in states where sports wagering is or becomes legal. Currently, Delaware North operates gaming properties in Arizona, New York, Illinois, Ohio, West Virginia and Arkansas. The two companies will also provide a turnkey sportsbook technology solution to other U.S. casino operators.
"In working with Miomni, a recognized expert firm on the technology side, Delaware North is uniquely positioned to become a leader in the emerging sports wagering sector in the United States," said Brian Hansberry, president of Delaware North's gaming business.
"We are a hospitality business with operations in nearly 40 states. We have extensive regulated gaming expertise and experience, both through our own holdings and as a business-to-business services provider for our partners. Leaders in West Virginia were proactive in positioning the state for sports wagering, so Delaware North, with two casinos in West Virginia, is now very much part of a first wave of operators. We think that this unique positioning – combined with our professional sports relationships, our ownership and operation of TD Garden in Boston, and our significant hotel and restaurant holdings –will entice other casino companies to want to explore the opportunities this partnership can present them," Hansberry said.
Delaware North made its first foray into the digital entertainment space in 2016 with the acquisition of Ruby Seven Studios, and today acts as a turnkey business-to-business online social casino provider for several leading U.S. casino operators.
"The partnership with Miomni will allow us to serve a new market of casino operators anxious to benefit from gaming expansion cost-efficiently, while increasing the visibility of their brand, deepening their customer relationships and enhancing the quality of their service offerings," said Luisa Woods, Delaware North's vice president of marketing for its gaming division.
Woods, who joined the company in late 2017, bringing two decades of online gaming experience in overseas and U.S.-regulated markets, is spearheading the sports wagering initiative for Delaware North.
"We are ideally positioned to be a principal architect in the evolution of gaming entertainment in the United States," Woods said. "We are focused on delivering on the promise of integrated destination entertainment and convenience gaming."
Miomni has been a leading online and mobile sports betting platform provider in Nevada since 2012, providing sports wagering technology to more than 50 leading casinos in the state.
"We are proud and excited to be working in partnership with Delaware North," Miomni CEO Mike Venner said. "Miomni is the chosen technology provider behind many of Nevada's leading online sportsbooks because we designed the platform to be flexible, easy to use and reliable, with innovative features designed specifically to engage and entertain U.S. sports fans. This partnership is the perfect fit from our perspective as we share a vision of delivering a world-class gaming experience."
At the two West Virginia casinos, Delaware North has created sportsbook spaces with flexible configurations and high visibility. The design and amenities foster a casual sports bar atmosphere with social seating and proximity to food and beverage options, including bars. The casino sportsbooks will offer a robust event calendar focused on major sports events.
"It all adds up to a high-energy, high-participation atmosphere," said Kim Florence, regional president and general manager for both Wheeling Island and Mardi Gras. "We think this will become a great draw to bring people from across the state and outside of West Virginia to experience these exciting resorts."
About Miomni
Miomni is a multinational corporation that delivers technology solutions to some of the biggest companies in the world. Miomni specializes in the design, development and deployment of multiplatform applications plus the global delivery of big data and rich content and licenses cutting edge race, sports and casino betting technology and knowhow. Miomni's technology has been approved by the Nevada Gaming Control Board and is currently being used by some of the largest casino groups in the state. Learn more at www.miomni.com.
About Delaware North:
Delaware North is one of the largest privately held hospitality and food service companies in the world. Founded in 1915 and owned by the Jacobs family for more than 100 years, Delaware North has global operations at high-profile places such as sports and entertainment venues, national and state parks, destination resorts and restaurants, airports, and regional casinos. Our 55,000 employee associates are dedicated to creating special experiences one guest at a time in serving more than a half-billion guests annually. Delaware North operates in the sports, travel hospitality, restaurant and catering, parks, resorts, gaming, and specialty retail industries and has annual revenue of about $3 billion. Learn more about Delaware North, a global leader in hospitality and food service, at www.DelawareNorth.com.
Source: Delaware North
Leaders Group, a new operating company which will bring Advance's B2B sports, esports and gaming businesses under one umbrella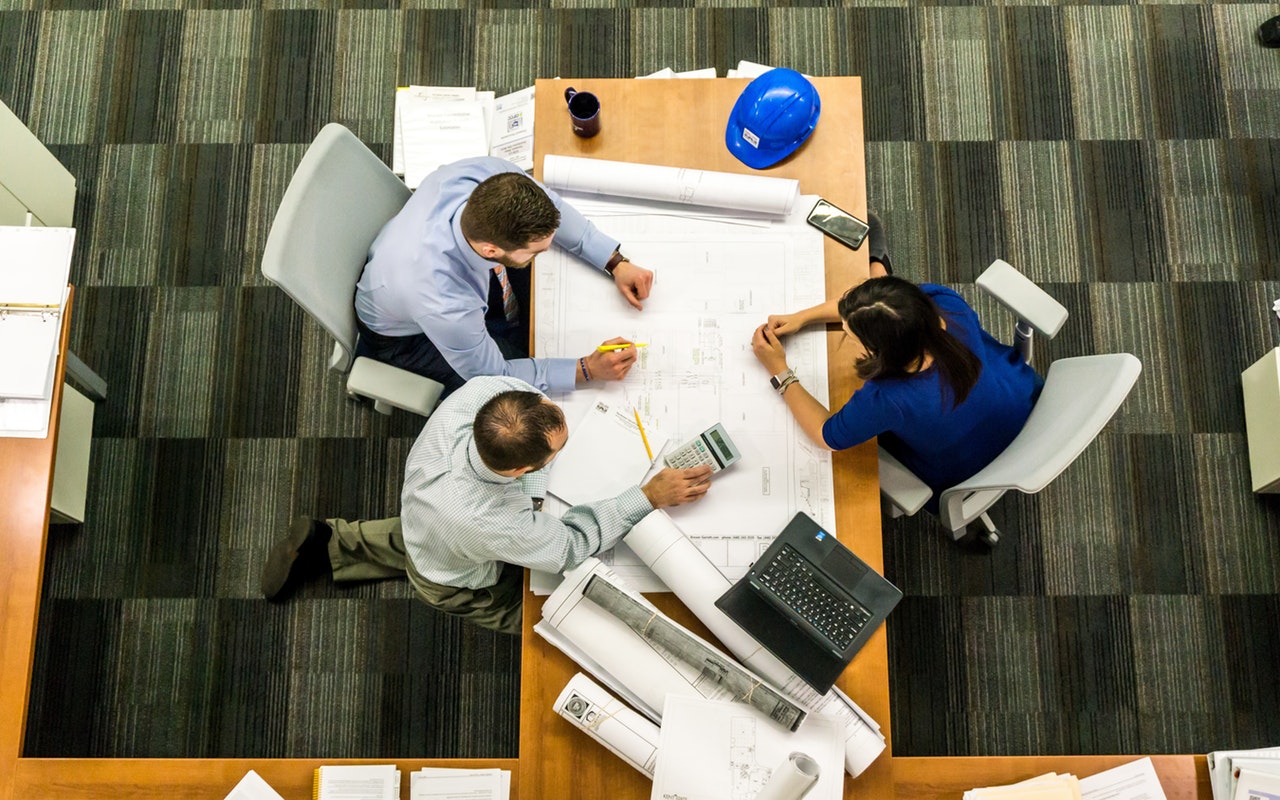 Reading Time:
3
minutes
Advance Announces Formation of Leaders Group, a Global B2B Sports, Esports and Gaming Intelligence Platform and Appoints Warren S. Thune as CEO
Advance and its subsidiary, American City Business Journals, today announce the formation of Leaders Group, a new operating company which will bring Advance's B2B sports, esports and gaming businesses under one umbrella, and the appointment of Warren S. Thune as Leaders Group CEO.
Leaders Group will build on the strong foundation that Sports Business Journal and Sports Business Daily have built over the last 20+ years as the authoritative voice in the business of sports. The group will also include Leaders, The Esports Observer and Newzoo. These trusted brands will continue to be led by their talented management teams, but will now work collaboratively to enhance and accelerate product development, provide superior access to their collective global data assets, and build and capitalize on an increasingly connected global professional network to better serve professionals in the sports and entertainment industries.
Mr. Thune joins from Gartner and CEB where he spent fourteen years in a series of executive roles culminating in serving as Group President, SaaS and Technology Enabled Services. Prior to Gartner, he was a Senior Partner at Oliver Wyman. Mr. Thune holds an MBA from The University of Chicago Booth School of Business and a BA from the University of Pennsylvania.
The addition of Mr. Thune and his business building experience will elevate the value proposition offered to Leaders Group's customers through the enhancement of the group's product and service offering, which includes:
Market Intelligence and Analytics – Critical and timely global data and intelligence needed to support daily business decisions.
Networks – Access and connectivity to globally relevant networks, such as league operators, team owners, facility operators, vendors, brands and merchants to facilitate knowledge sharing, best practices, commerce and opportunities across the global sports, technology, media and entertainment ecosystem.
Events – High value events with local to global perspectives through data-driven content and access to relevant industry thought leaders, practitioners and investors.
Media – Delivery of real-time news, insights and analysis from industry and functional experts.        
Whitney Shaw, CEO of American City Business Journals and Co-Founder of Sports Business Journal, will become Chairman of the newly established Leaders Group board of directors to which Mr. Thune will report.  Mr. Shaw said: "Warren is a talented executive with a strong track record of building high performing teams and businesses. The business models Warren has executed throughout his impressive career, his ability to manage a global organization and his experience implementing acquisition strategies make him the ideal individual for the role. By combining our media, events and analytics holdings under a single corporate entity, we will be able to more effectively serve a customer base that is increasingly trying to understand how to best operate in a more technologically connected sports and entertainment ecosystem."
Janine Shelffo, Chief Strategy and Development Officer at Advance, stated, "The business of sports, esports and gaming is a multi-billion-dollar global business with significant unmet demand for more timely data and information and better intelligence to help participants optimize their businesses. We are enthusiastic about working with Warren and the Leaders Group team to seek additional investment and acquisition opportunities to create the most compelling and highest quality insights for clients in the industry."
Warren S. Thune commented: "I am thrilled to be joining Leaders Group. This is an exciting opportunity to further enhance these industry leading companies and elevate our platform into the premier intelligence provider for global sports, esports and gaming professionals. I look forward to working with each of the Leaders Group businesses and their leadership teams to execute this vision."
About Advance
Advance is a private, family-owned company that operates and invests in a broad range of media, communications and technology businesses globally.  The Advance family of companies includes Condé Nast, Advance Local, American City Business Journals, Leaders Group, 1010data, POP, Stage Entertainment and, upon the expected completion of its acquisition in Q2, Turnitin. Advance is also among the largest shareholders in Discovery, Charter Communications and Reddit. For further information, please visit www.advance.com
SOURCE Advance
MGM Resorts International ranked No. 18 on Forbes' list of 500 America's Best Large Employers for 2019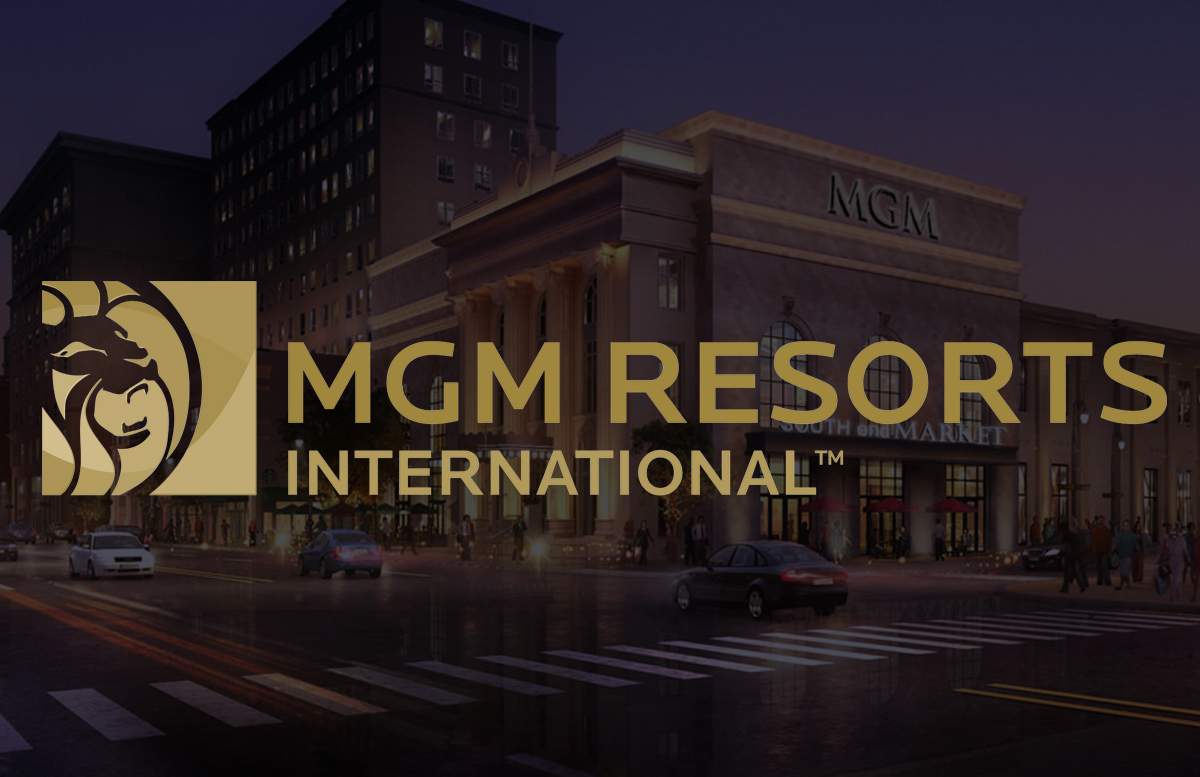 Reading Time:
2
minutes
Forbes, in partnership with the research firm Statista, compiled the annual list by independently surveying more than 50,000 employees across 25 industries. This year MGM Resorts led the Travel & Leisure Industry with its ranking.
Other hospitality companies that made this list were: Hilton Hotels at No. 65; Four Seasons Hotels and Resorts (No. 78); Hyatt Hotels (No. 144), Marriott International (No. 124), and Wynn Resorts (No. 207).
"As a customer focused company, we realize how crucial employee engagement is to the success of our mission to provide a superior guest experience," says Phyllis A. James, Chief Diversity & Corporate Responsibility Officer for MGM Resorts International. "Our workforce consists of amazingly talented and dedicated people who understand the value of treating our guests and each other with fundamental respect and dignity. We invest in many initiatives to support development and advancement of our team members, such as our College Opportunity Program which allows eligible employees the opportunity to enroll in designated online degree or certificate programs at any Nevada System of Higher Education college or university, without having to worry about the cost. We greatly appreciate the honor this recognition represents."
Since 2016, MGM Resorts has supplemented its robust employee engagement initiative with new programs and platforms including: an awards-based employee recognition platform called Applause, upward feedback appraisals for managers, and an improved online-based communications portal that gives employees the opportunity to engage each other and stay informed about company news.
Employees who completed the Forbes survey were contacted online and asked to provide anonymous feedback. Employers did not play a role in the selection of participants, who were asked their willingness to recommend their company on a scale of 0 to 10. They were also asked to give their opinions about working conditions, salary, potential for development and company image regarding their current employer.
Each year, Forbes partners with market research company Statista to measure the leading employers around the country and the world by asking those in the best position to say: the workers. Since the employee experience can vary greatly depending on an organization's size and the individual worker, Forbes' rankings examine large and midsize employers. Beginning in 2015 with America's Best Employers, Forbes and Statista have since expanded the coverage to include those employers considered best for diversity, women and new graduates.
About MGM Resorts International
MGM Resorts International is an S&P 500® global entertainment company with national and international locations featuring best-in-class hotels and casinos, state-of-the-art meetings and conference spaces, incredible live and theatrical entertainment experiences, and an extensive array of restaurant, nightlife and retail offerings. MGM Resorts creates immersive, iconic experiences through its suite of Las Vegas-inspired brands. The MGM Resorts portfolio encompasses 30 unique hotel and destination gaming offerings including some of the most recognizable resort brands in the industry. Expanding throughout the U.S. and around the world, the company recently acquired the operations of Empire City Casino in New York and Hard Rock Rocksino in Ohio, which was rebranded as MGM Northfield Park. In 2018, MGM Resorts opened MGM Springfield in Massachusetts, MGM COTAI in Macau, and the first Bellagio-branded hotel in Shanghai. The 83,000 global employees of MGM Resorts are proud of their company for being recognized as one of FORTUNE® Magazine's World's Most Admired Companies®. For more information visit us at www.mgmresorts.com.
SOURCE MGM Resorts International
World's Most Famous Boxer "Pump Fakes" Fight Promotion For Daily Fantasy App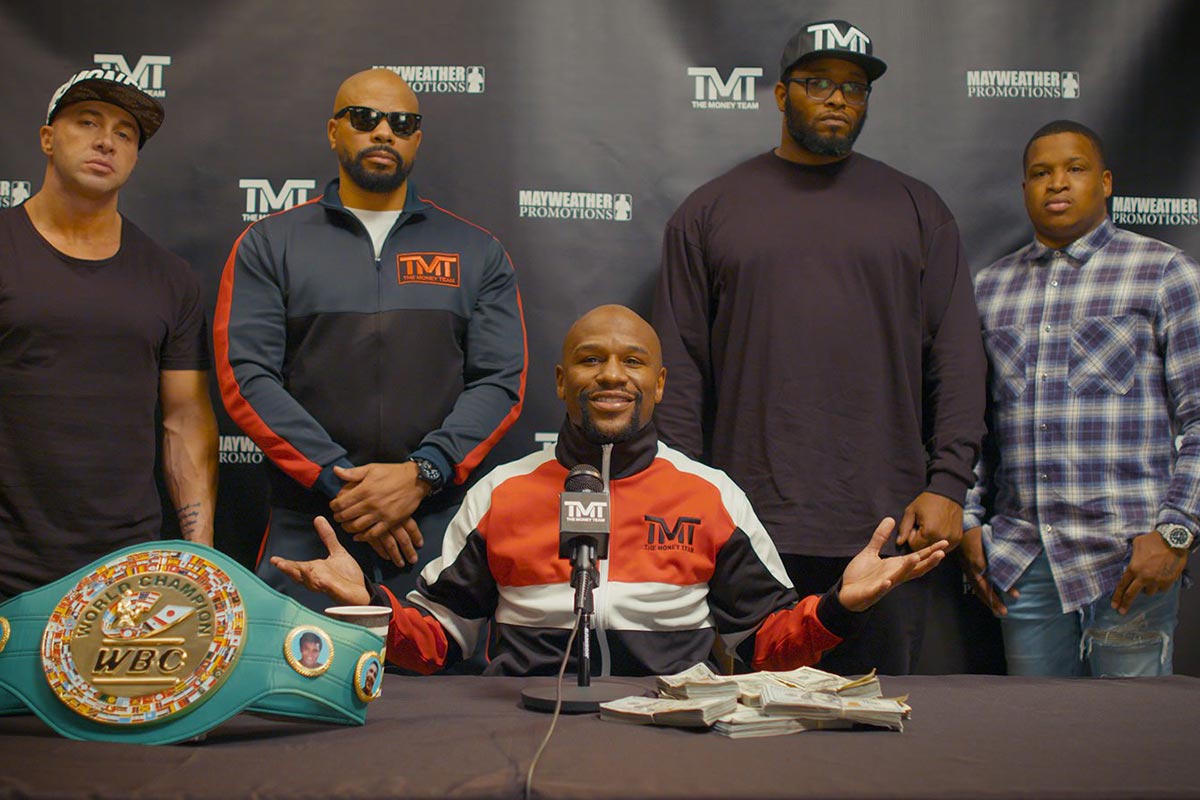 Reading Time:
2
minutes
'Daily Number' Reaches Exclusive Partnership With Floyd Mayweather
Daily Number, the hottest new daily fantasy sports app, today announced its exclusive partnership with legendary boxer Floyd Mayweather. This announcement was delivered as a fight promotion "pump fake" that put the boxing world on notice and signaled the start of an exclusive partnership between the crown jewel of daily fantasy sports and one of the most famous boxers in history. Daily Number is founded by successful entrepreneur Tom McAuley.
To officially announce this partnership, Daily Number worked closely with Mayweather and Connor Kroll, both of whom have joined the company as equity partners along with Co-Founder and All-Pro NFL Cornerback Richard Sherman, to covertly orchestrate a pseudo fight promotion aimed at shocking the sports world into believing one of the most successful boxers of all time was coming out of retirement. Mayweather ignited the rumor mill by posting a teaser video on his social media accounts on Monday, teasing a big announcement. Today, Mayweather made his much-anticipated big announcement with another video on social media. In the video, the global sports icon held a fake press conference to announce his exclusive partnership with Daily Number.
"I'm excited to announce to the world that The Money Team is now Team Daily Number," said Mayweather. "You're talking about the highest paid athlete of all time. It doesn't take me 10 years to collect a couple hundred million like those guys playing baseball. Daily Number and my brand together is a guaranteed home run."
The artificial fight promotion is just the beginning for Daily Number, which will be rolling out unique content over the next year featuring Floyd Mayweather, Richard Sherman, Antonio Brown, Paul Pierce and more.
"Daily Number is just going to keep punching you in the mouth," said McAuley. "Right when you think we've stretched the limits of what is possible for an early stage company, we're going to hit you with the next thing. It truly is an exciting place to be, where the craziest idea you can imagine is executable. That's 100% a factor of the incredible people that have bought into what we're doing."
About Daily Number
Daily Number initially launched in beta in the fall of 2018 behind the endorsement of Sherman, who is the company's chief brand ambassador, in addition to being a co-founder with McAuley. The company's patent-pending fantasy sports platform empowers fans to select their own degree of difficulty and subsequent prize, by picking any combination of players – from a lineup filled with all-stars to a roster comprised of role players – to simply beat a preset target score known as the Daily Number. The platform provides unmatched control and enhanced transparency for DFS players throughout the United States.
In addition, the company is also building a lifestyle brand that is unique to the sports gaming industry and will be rolling out additional games over the next year.
Daily Number is available to play on the web and for download on iTunes & Google Play Stores and features daily fantasy opportunities for the NFL, NBA, MLB, and PGA. After being founded in the fall of 2018, the company has been featured in Sports Illustrated, ESPN and CBS Sports.
For more information, visit thedailynumber.com or find them on Facebook, Twitter and Instagram.
SOURCE Daily Number