UNH Law Teams up with Sportradar to Offer First-ever Certificate in Sports Wagering and Integrity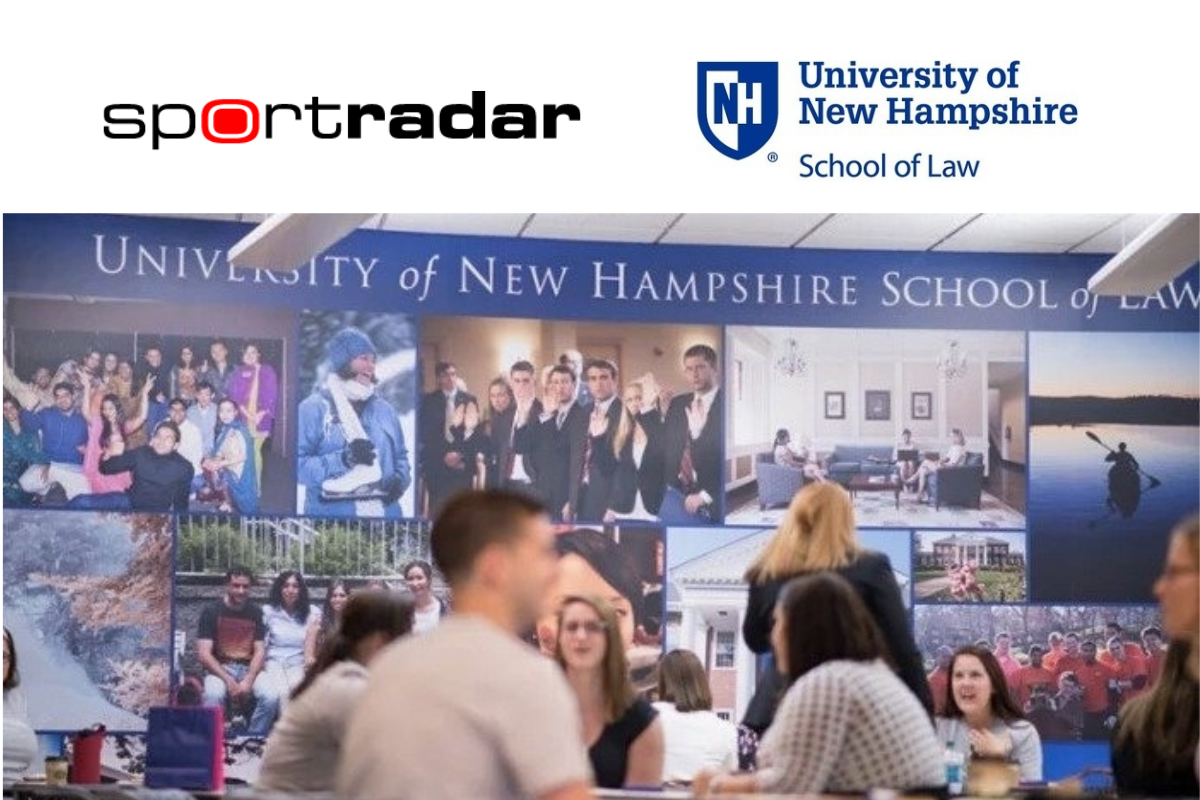 Reading Time:
4
minutes
Online program to focus on law, business of sports wagering, with emphasis on the legal and regulatory aspects and related integrity issues
The University of New Hampshire School of Law (UNH Law) has further established its leadership in innovative legal offerings, joining forces with Sportradar, the global leader in analyzing and leveraging the power of sports data, to offer the first-ever professional certificate in sports wagering and integrity.
This collaboration partners a leading sports and entertainment law program at one of the nation's Top 100 law schools with the world's leading supplier of sports data and integrity services. Together, they will deliver the nation's first and only multi-semester law school program dedicated to the law and business of sports wagering and integrity.
The five-course certificate, the first two courses of which will be available in early 2019 and the other three later in 2019, is the first of its kind. It will be the only certificated law school program dedicated to the law and business of sports wagering. The certificate will center on the burgeoning regulatory environment that governs sports betting in the United States.
The recent U.S. Supreme Court decision permitting each of the 50 states to decide whether, and how, to allow sports betting means sports wagering law is a burgeoning, cutting-edge field. The May 2018 landmark ruling in Murphy v. NCAA (584 U.S. ____(2018) permits states to decide whether, and how, to allow sports betting. Several states have already enacted laws that will allow eligible businesses to obtain a sports wagering license and offer bets to consumers. Other states will join the list in the years ahead. Whether the federal government will re-enter this space and pass a new federal law is an open-ended question.
The program will be taught by leading attorneys, regulators and compliance professionals in sports wagering and integrity. It addresses "what happens next?"— the crucial question for law firms, businesses and state and local legislative bodies. It will explore how the current environment protects the integrity of sporting events, safeguards the privacy and rights of consumers and impacts the interests of professional sports leagues, the NCAA, the gaming industry and governmental entities. The certificate will educate students on the legal and regulatory considerations surrounding sports betting in the post-Murphy environment, with an emphasis on monitoring, the regulatory oversight of wagers from integrity and compliance perspectives.
"The practice of integrity monitoring is critical in today's sports wagering environment," said UNH Associate Dean Michael McCann, an expert in the field and the program's co-founding director, as well as one of its instructors. "When successful, it empowers gaming companies, regulators, sports leagues and other affected parties to monitor all aspects of wagers, operators and sports. With such monitoring, patterns and trends can be detected and appropriate enforcement steps can be exercised. Our intent is to provide a thorough grounding for professionals in the field, providing them with important skills and insights on the issues and complexities related to sports wagering."
"As the global leader in safeguarding sports integrity, Sportradar is proud to help pioneer this very important and first-of-its kind program," said Dr. Laila Mintas, the Deputy President of Sportradar US and one of the lead instructors. "It will help participants get educated and better prepared to participate in a total new industry and to understand not only the challenges that lie ahead but also the opportunities available in the fast-developing sports betting market in the US."
The Sports Wagering and Integrity program is designed for working professionals, including practicing lawyers, gaming industry professionals, sports industry professionals, lawmakers and regulators, and anyone interested in a career in sports gaming. You do not need to apply to law school or have a legal background (B.A. is required). It will be delivered via an innovative online asynchronous platform, allowing working professionals to complete coursework on their own schedule. They will have the ability to access archived content, participate in group discussions and take advantage of instructors' virtual office hours.
"Given the recent changes in policy around sports wagering, it's more important than ever that lawyers and other professionals related to the field understand the regulatory and business environment," said Megan Carpenter, Dean, UNH Law. "This certificate is part of our commitment to provide relevant, career-enhancing education to those in the legal fields, as well as other professionals seeking expertise in specific fields. The program enables students to benefit from the collective expertise and knowledge of leaders from UNH Law and Sportradar, and I'm confident will serve as a valuable resource."
The idea for the certificate comes from Daniel Wallach, one of the most prominent gaming attorneys in the United States. Wallach, the co-founding director of the program and one of its adjunct professors, has counseled major professional sports teams, sports betting operators, fantasy sports companies, racetracks, casinos, equipment manufacturers and other gaming industry participants on a wide spectrum of gaming-related matters. He is the media "go-to" person or all things sports betting and the law. Wallach also writes for Forbes and other publications and has mentored UNH Law students and supervised legal residencies.
"The certificate program will be a pioneer in the transforming subject of sports and wagering integrity in the United States," said Wallach. "With the repeal of the federal ban on state-authorized sports betting, the focus going forward will be on developing the legal and regulatory environment governing sports wagering. The paramount consideration in any future regulatory and legal framework should be on protecting the 'integrity' of the sporting events and ensuring that they remain free of match-fixing and other corruptive influences. This program will provide participants with the tools for understanding how the legal and integrity issues intersect."
The program consists of five courses which will qualify participants for certification. The first two courses – "Introduction to U.S. Sports Betting Law and Regulation" (led by McCann and Wallach, and taught by a "who's who" of prominent gaming attorneys and regulators), and "Safeguarding Sport Integrity & Advanced Integrity Monitoring" (led by Mintas) – will be offered in the Spring of 2019.
Confirmed instructors include Bryce Blum (ESG Law), Andy Cunningham (Sportradar), Mark Hichar (Greenberg Traurig), Jeremy Kudon (Orrick Herrington), Jay McDaniel (state regulatory attorney), Charles McIntyre (state lottery director), Ali Miranda (Bingham Greenebaum Doll, LLP), Harris Peskin (ESG Law), Anna Sainsbury (GeoComply), Tommy Shepherd (Jones Walker), Philip Sicuso (Bingham Greenebaum Doll, LLP), Heidi McNeil Staudenmaier (Snell & Wilmer), Justin Stempeck (state regulatory attorney), and Jake Williams (Sportradar).
Additional adjunct professors will be announced shortly.
Source: University of New Hampshire School of Law
A Sure Bet: Cruise Ship Casinos Pay Off with Jackpots, Friends and Making Guests Feel at Home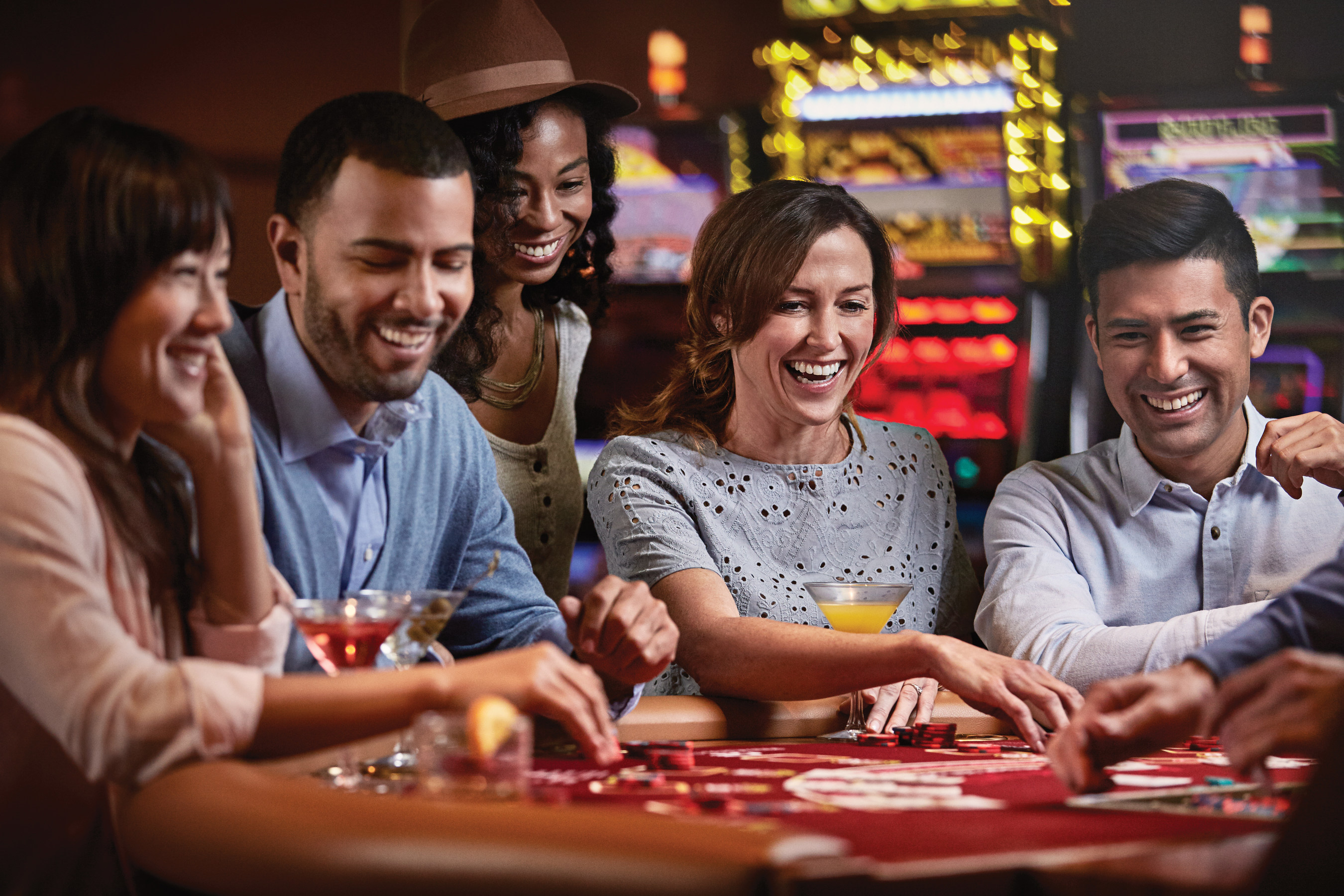 Reading Time:
4
minutes
When Texan Glenda Ostrokol gets on a ship she has a plan: Get to the casino as soon as it opens. She does not gamble on land. But in cruise ship casinos, she's a big player, and receives all the perks that go along with that status.
"Carnival Cruise Line just makes it so much fun," Ostrokol says. "I do love slot machines, and I play them all. And the casino team takes really good care of me."
David Simpson of Leesburg, Fla., says arriving at a ship casino is akin to coming home. He and fellow Carnival Cruise Line players communicate through a dedicated Casino Fan Facebook page.
"We go in there and meet other friends we cruise with from all over the U.S.," Simpson says. "There's always somebody we know, people from Texas, Idaho, North Carolina. And there's not a ship that we go on that we don't know the casino team."
Unlike with casinos on land, cruise guests are typically on board for a week or more, time for relationships to develop.
"We offer them a warm and friendly environment where they can interact with fellow cruisers," says Marty Goldman, senior vice president of global casino operations for Carnival Corporation. "And we have an engaging casino team that takes the time to understand guest needs. We want to ensure that we are different from a typical casino in that way."
Since joining Carnival Corporation from Caesars Entertainment in 2012, Goldman has overseen tremendous growth in the casino realm – as the world's largest cruise company has expanded its gaming operations around the world.
Casino play is popular on all the cruise lines under the Carnival Corporation banner. In addition to Carnival Cruise Line, this includes Princess Cruises, Holland America Line, Cunard, Seabourn, German line AIDA Cruises, Italian line Costa Cruises, British line P&O Cruises and P&O Cruises Australia.
Across the fleet, the most popular gaming option is slots, with Americans and Australians particularly big fans. With more than 100 casinos, Carnival Corporation sees a guest spinning the reels on a slot machine 112 times per second, making it by far the most popular form of gaming.
Tournament play is tremendously popular on ships in North America, and Carnival Corporation has plans to expand slot tournaments elsewhere around the world.
The company paid out more than $1 million in tournaments in the past year. This includes special branded events with tie-ins to Wheel of Fortune and Monopoly, the latter being for the biggest prize money the company ever paid. With guests flocking to these events, they will be expanded across the fleet, with a marquee Spin & Sail event on Carnival Cruise Line in 2019.
Though blackjack is preferred in the United States, the casinos cater to a wide array of tastes for games offering roulette, baccarat and a variety of poker games in different markets.
Goldman says the gaming crowd appreciates innovation, so his team is always on the lookout for what's new and what people want to play on a regional basis.
Among options trending now are arcade-style games for adults and lottery-style scratch tickets.
"We are always looking at what else may be popular," Goldman says. "We want to appeal to as broad an audience as possible."
For frequent players, Carnival Cruise Line's Carnival Players Club is "unlike anything else anywhere on land or sea," Goldman says. Players clubs are also available on Princess Cruises, Holland America Line and expanding to some of the corporation's international brands.
Based on play, perks for players include everything from complimentary drinks to free cabins. Special events see top players invited to participate in unique and exciting experiences, which elevates the energy in the casino for all guests.
"People like engaging with other people who play," says Goldman.
Behind the scenes, a new casino management system will allow more customized incentives for players.
"We will be able to offer an incentive based on what you are playing in real time," Goldman says.
As it looks to expand its audience, Carnival Corporation has strategic partnerships with casinos on land, with qualified players offered a certificate for a free cruise. This enables the cruise company to draw new-to-cruise players to its casinos.
There are some differences in cruise ship play. With a more relaxed atmosphere, game table minimums are typically lower, for instance. While they vary by ship, itinerary and even time of day, it's rare to find a minimum over $25.
In the friendly, guest-centric environment waging limits are adjusted based on a player's personal preferences. "We have some very high limit players, not much different than you would see with land-based casinos," Goldman says.
With nearly 60 cruises under her belt since 2002, Ostrokol has stories to tell – like the time earlier this year when she won $14,790 on a slot machine on the Carnival Vista, a ship with more than 250 machines.
"I thought I had won $1,400, and said, 'Okay, I can play tomorrow.' When I realized it was more, I screamed," she says, laughing. She used her payout for a down payment on a wheelchair accessible van.
Simpson, a blackjack player who occasionally dabbles in slots, plays a few times a year in Las Vegas, but says ships are decidedly friendlier places. His biggest shipboard win was a $25,000 blackjack hand, "on the Lucky Ladies." He also won a slot tournament on the Carnival Breeze.
"The best way to describe what time of day you can find me in the casino, is whenever it's open," Simpson says with a laugh. He's been known to play well into the night and hit a ship's 24-hour pizzeria to watch the sunrise.
Simpson says in addition to gaming, he enjoys Carnival Cruise Line's specialty dining, such as La Cucina for Italian and Gigi's for pan-Asian cuisine.
And then there are all the additional virtues of cruising. In traditional gaming resorts, you are in one place with one focus. On cruise ships, gaming comes with a wealth of other fun entertainment and activities – including visiting several exciting destinations during your vacation.
Carnival Corporation offers a variety of casino experiences, whether guests want to dress up like James Bond or go completely casual. There are classic casinos on Holland America Line and P&O Cruises in the United Kingdom, and smaller, more intimate experiences on ultra-luxury line Seabourn. You can even play while crossing the Atlantic on a luxurious Cunard ocean liner.
"From a casino perspective, we can offer something for everybody, every day, all across the globe, which no one else can do," Goldman says.
Fun facts from Carnival Corporate Global Casino Operations:
Slot machines on Carnival Corporation ships produce more than 3.5 billion hand pulls per year.
More than 56,000 slots jackpots are paid out each year, an average of more than 155 per day.
On Carnival Corporation ships, blackjack players older than 60 are twice as skillful as players younger than 30.
In the largest annual tournaments, on Carnival Cruise Line and Princess Cruises, players vie for a share of a $200,000 pot.
The 2,600-strong Carnival Corporation shipboard casino team represents 79 nationalities.
SOURCE Carnival Corporation & plc
AGA Names Bill Miller as New President and Chief Executive Officer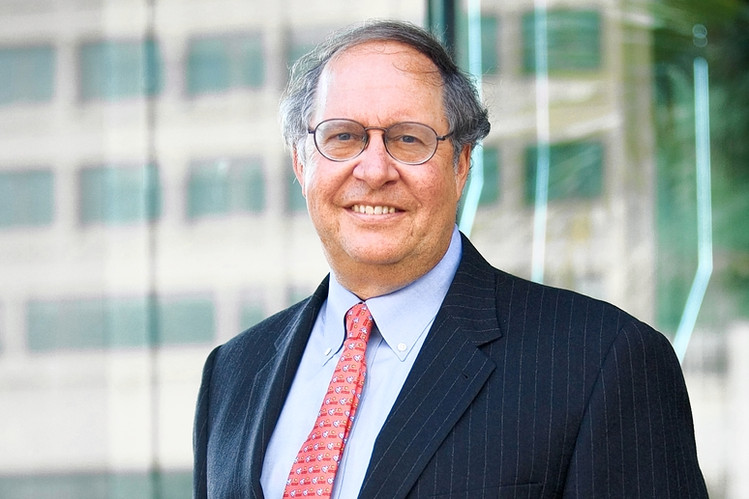 Reading Time:
2
minutes
Miller Selected as Next CEO to Lead $261 Billion U.S. Casino Gaming Industry
The American Gaming Association's (AGA) Board of Directors today named Bill Miller as the trade association's next president and chief executive officer, effective January 14, 2019, following a comprehensive search and selection process.
During his tenure as senior vice president at the Business Roundtable (BRT), Miller helped grow the organization's brand and advocacy footprint in Washington, leading the association's outreach to Capitol Hill and the Administration.
"I am honored to join a team with a well-earned reputation for advancing the casino gaming industry's legislative and communications priorities and addressing the issues that matter most to its members," said Miller. "Much to the AGA's credit, this is a remarkable time for gaming in America. The industry is growing, acceptance of gaming as mainstream entertainment has never been higher and the opportunities to continue to advance gaming's agenda are abundant. I am eager to help lead the industry in this next era."
A broad, seven-member search committee was formed in June, led by Tim Wilmott, CEO of Penn National Gaming and Chairman of the AGA Board of Directors.
"Bill's extensive work with federal policymakers and as a seasoned leader of membership and industry advocacy organizations was critical to our decision," said Wilmott. "He joins a successful organization at a time when our industry is enjoying great momentum, thanks in part to a major policy achievement – the ending of the federal sports betting prohibition. On behalf of the AGA Board, I am excited to welcome Bill to the team.
"The Board is extremely thankful for the leadership of Stacy Papadopoulos and Sara Slane, and the commitment of the entire AGA team during this period of transition," continued Wilmott.
With senior level experience at leading business groups and trade associations including BRT and the U.S. Chamber of Commerce, Miller joins the AGA at a time when the gaming industry is growing both in size and popularity. The May 2018 Supreme Court ruling overturning the federal ban on sports betting was a landmark policy achievement for the industry. Revenue grew in twenty states with commercial casinos in 2017 and the commercial gaming industry as a whole brought in $40.3 billionin gaming revenue, while tribal casinos tallied $32.4 billion in total gaming revenue.
About AGA: The American Gaming Association is the premier national trade group representing the $261 billion U.S. casino industry, which supports 1.8 million jobs nationwide. AGA members include commercial and tribal casino operators, gaming suppliers and other entities affiliated with the gaming industry. It is the mission of the AGA to achieve sound policies and regulations consistent with casino gaming's modern appeal and vast economic contributions.
SOURCE American Gaming Association
Record Number of Legislators to Attend Winter Meeting of Legislators from Gaming States, January 4-6 in New Orleans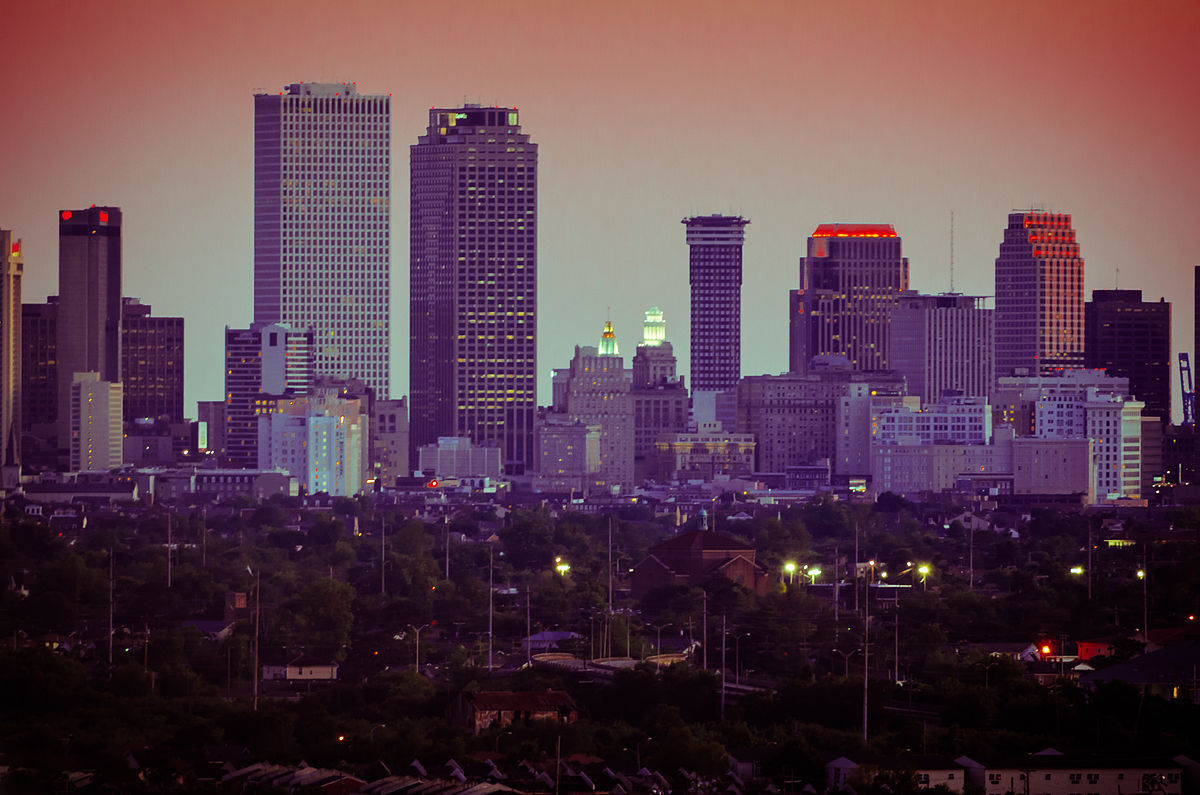 Reading Time:
2
minutes
A record number of legislators from a record number of states will attend the National Council of Legislators from Gaming States Winter Meeting, January 4-6 in New Orleans. NCLGS will welcome 42 legislators – and counting – from 18 states during its three-day conference.
Registration for the NCLGS Winter Meeting is open to the public at http://www.nclgs.org/meetings.html. Although the room block at host Harrah's New Orleans is sold out, numerous nearby hotel options are posted on the conference website.
"After setting the all-time record for attendance at our conference this past summer, I am happy to see that we already have even more legislators confirmed to attend our Winter Meeting in New Orleans," said NCLGS William P. Coley II, a Senator from Ohio. "These are the legislators who will be determining gaming policy in their respective states throughout the country, and we invite everyone who is interested in great public policy to join us in New Orleans."
More than 200 attendees are expected to attend the three-day NCLGS Winter Meeting. The conference agenda includes:
Keynote Luncheon Address from former 

New Jersey

 Governor 

Chris Christie

, whose arguments before the Supreme Court resulted in overturning the federal prohibition on sports betting
Six legislative committee sessions: Casinos, Emerging Forms of Gaming, Lotteries, Pari-Mutuels, Sports Betting/iGaming, and State-Federal Relations
The Big Picture: Focus on Freshman Class of Legislators – an introduction to gaming
Two Masterclasses presented by the International Masters of Gaming Law
Thursday evening and Friday evening welcome receptions
Saturday afternoon back-of-house tours of Harrah's 

New Orleans

Sunday general session focusing on the relationship between gaming and tourism
The Winter Meeting has been approved for 10.25 and 10.0 Continuing Legal Education credits by the Louisiana and Nevada bars, respectively, underscoring its importance as a premier gaming policy forum.
To view the NCLGS Winter Meeting agenda, register, and book hotel rooms at the host hotel at special attendee rates, visit http://www.nclgs.org/meetings.html
For sponsorship information, contact events@nclgs.org. Legislators and others seeking NCLGS membership information should contact Wayne Marlin at wayne.marlin@nclgs.org.
NCLGS is the only organization of state lawmakers that meets on a regular basis to discuss issues relating to gaming. Members of NCLGS serve as chairpersons or members of state legislative committees responsible for the regulation of gaming in their state legislative houses. NCLGS does not promote or oppose gaming but is primarily concerned with the regulation and economic and social impacts of the industry. The NCLGS Foundation is the educational and research arm of NCLGS. The 501(c)(3) non-profit is a source of non-partisan data on issues of gaming legislation and regulation.
Spectrum Gaming Group, which has performed advisory and consulting work for gaming operators, regulators and legislatures in 36 US states and territories and in 47 countries on six continents, serves as the Executive Director of NCLGS.
SOURCE National Council of Legislators from Gaming States