UNH Law Teams up with Sportradar to Offer First-ever Certificate in Sports Wagering and Integrity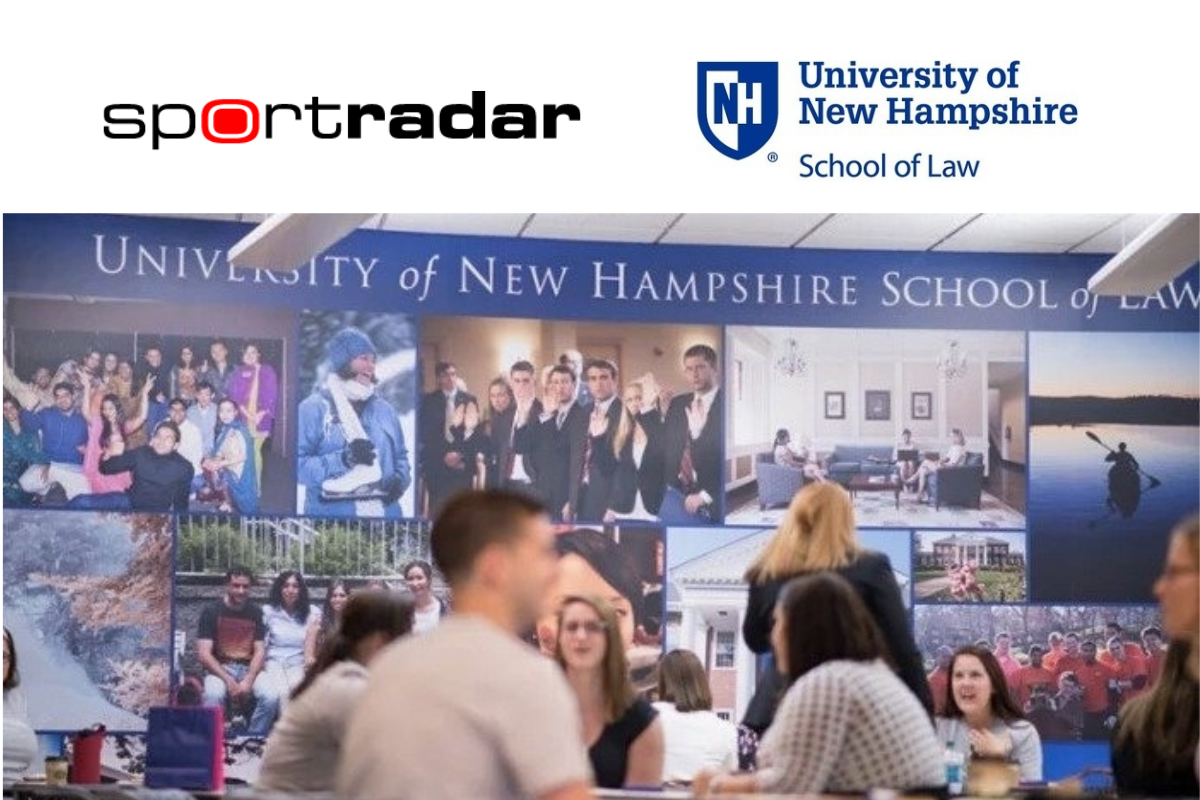 Reading Time:
4
minutes
Online program to focus on law, business of sports wagering, with emphasis on the legal and regulatory aspects and related integrity issues
The University of New Hampshire School of Law (UNH Law) has further established its leadership in innovative legal offerings, joining forces with Sportradar, the global leader in analyzing and leveraging the power of sports data, to offer the first-ever professional certificate in sports wagering and integrity.
This collaboration partners a leading sports and entertainment law program at one of the nation's Top 100 law schools with the world's leading supplier of sports data and integrity services. Together, they will deliver the nation's first and only multi-semester law school program dedicated to the law and business of sports wagering and integrity.
The five-course certificate, the first two courses of which will be available in early 2019 and the other three later in 2019, is the first of its kind. It will be the only certificated law school program dedicated to the law and business of sports wagering. The certificate will center on the burgeoning regulatory environment that governs sports betting in the United States.
The recent U.S. Supreme Court decision permitting each of the 50 states to decide whether, and how, to allow sports betting means sports wagering law is a burgeoning, cutting-edge field. The May 2018 landmark ruling in Murphy v. NCAA (584 U.S. ____(2018) permits states to decide whether, and how, to allow sports betting. Several states have already enacted laws that will allow eligible businesses to obtain a sports wagering license and offer bets to consumers. Other states will join the list in the years ahead. Whether the federal government will re-enter this space and pass a new federal law is an open-ended question.
The program will be taught by leading attorneys, regulators and compliance professionals in sports wagering and integrity. It addresses "what happens next?"— the crucial question for law firms, businesses and state and local legislative bodies. It will explore how the current environment protects the integrity of sporting events, safeguards the privacy and rights of consumers and impacts the interests of professional sports leagues, the NCAA, the gaming industry and governmental entities. The certificate will educate students on the legal and regulatory considerations surrounding sports betting in the post-Murphy environment, with an emphasis on monitoring, the regulatory oversight of wagers from integrity and compliance perspectives.
"The practice of integrity monitoring is critical in today's sports wagering environment," said UNH Associate Dean Michael McCann, an expert in the field and the program's co-founding director, as well as one of its instructors. "When successful, it empowers gaming companies, regulators, sports leagues and other affected parties to monitor all aspects of wagers, operators and sports. With such monitoring, patterns and trends can be detected and appropriate enforcement steps can be exercised. Our intent is to provide a thorough grounding for professionals in the field, providing them with important skills and insights on the issues and complexities related to sports wagering."
"As the global leader in safeguarding sports integrity, Sportradar is proud to help pioneer this very important and first-of-its kind program," said Dr. Laila Mintas, the Deputy President of Sportradar US and one of the lead instructors. "It will help participants get educated and better prepared to participate in a total new industry and to understand not only the challenges that lie ahead but also the opportunities available in the fast-developing sports betting market in the US."
The Sports Wagering and Integrity program is designed for working professionals, including practicing lawyers, gaming industry professionals, sports industry professionals, lawmakers and regulators, and anyone interested in a career in sports gaming. You do not need to apply to law school or have a legal background (B.A. is required). It will be delivered via an innovative online asynchronous platform, allowing working professionals to complete coursework on their own schedule. They will have the ability to access archived content, participate in group discussions and take advantage of instructors' virtual office hours.
"Given the recent changes in policy around sports wagering, it's more important than ever that lawyers and other professionals related to the field understand the regulatory and business environment," said Megan Carpenter, Dean, UNH Law. "This certificate is part of our commitment to provide relevant, career-enhancing education to those in the legal fields, as well as other professionals seeking expertise in specific fields. The program enables students to benefit from the collective expertise and knowledge of leaders from UNH Law and Sportradar, and I'm confident will serve as a valuable resource."
The idea for the certificate comes from Daniel Wallach, one of the most prominent gaming attorneys in the United States. Wallach, the co-founding director of the program and one of its adjunct professors, has counseled major professional sports teams, sports betting operators, fantasy sports companies, racetracks, casinos, equipment manufacturers and other gaming industry participants on a wide spectrum of gaming-related matters. He is the media "go-to" person or all things sports betting and the law. Wallach also writes for Forbes and other publications and has mentored UNH Law students and supervised legal residencies.
"The certificate program will be a pioneer in the transforming subject of sports and wagering integrity in the United States," said Wallach. "With the repeal of the federal ban on state-authorized sports betting, the focus going forward will be on developing the legal and regulatory environment governing sports wagering. The paramount consideration in any future regulatory and legal framework should be on protecting the 'integrity' of the sporting events and ensuring that they remain free of match-fixing and other corruptive influences. This program will provide participants with the tools for understanding how the legal and integrity issues intersect."
The program consists of five courses which will qualify participants for certification. The first two courses – "Introduction to U.S. Sports Betting Law and Regulation" (led by McCann and Wallach, and taught by a "who's who" of prominent gaming attorneys and regulators), and "Safeguarding Sport Integrity & Advanced Integrity Monitoring" (led by Mintas) – will be offered in the Spring of 2019.
Confirmed instructors include Bryce Blum (ESG Law), Andy Cunningham (Sportradar), Mark Hichar (Greenberg Traurig), Jeremy Kudon (Orrick Herrington), Jay McDaniel (state regulatory attorney), Charles McIntyre (state lottery director), Ali Miranda (Bingham Greenebaum Doll, LLP), Harris Peskin (ESG Law), Anna Sainsbury (GeoComply), Tommy Shepherd (Jones Walker), Philip Sicuso (Bingham Greenebaum Doll, LLP), Heidi McNeil Staudenmaier (Snell & Wilmer), Justin Stempeck (state regulatory attorney), and Jake Williams (Sportradar).
Additional adjunct professors will be announced shortly.
Source: University of New Hampshire School of Law
Pennsylvania Gaming Control Board Reports January Fantasy Contests Revenue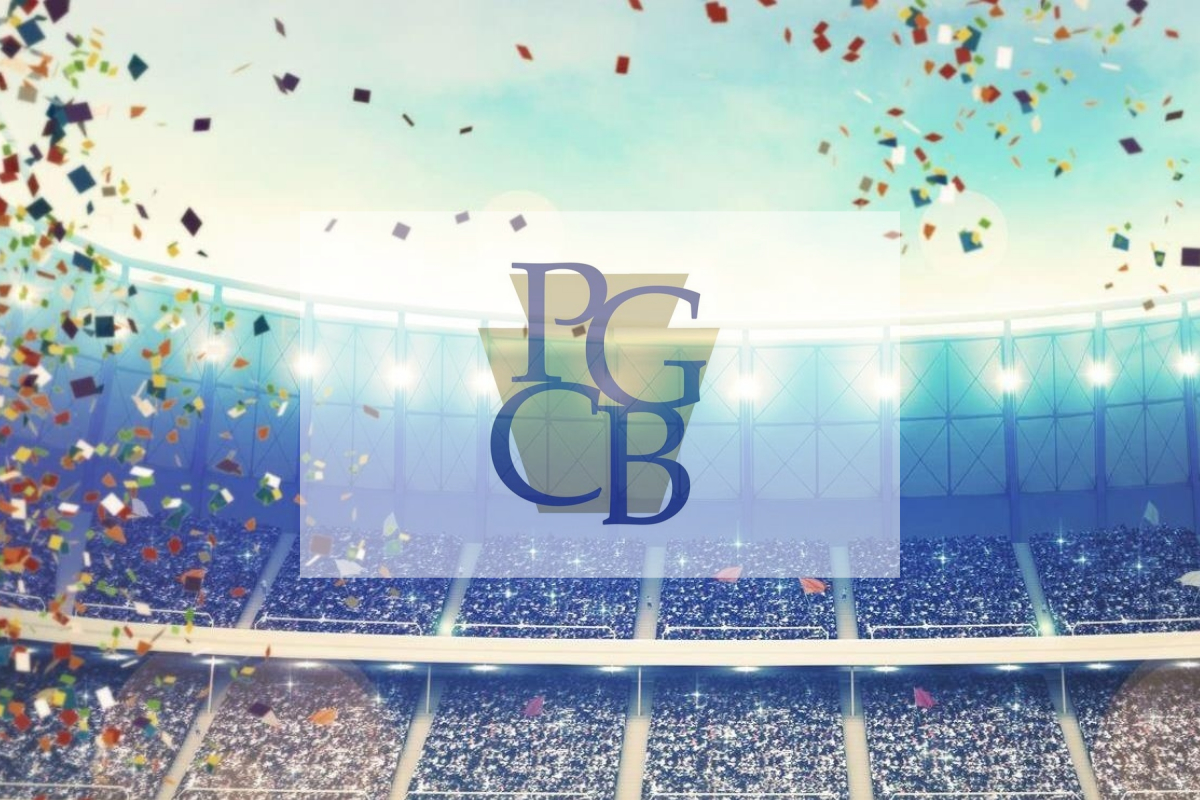 Reading Time:
2
minutes
The Pennsylvania Gaming Control Board posted on its web site the January Fantasy Contests Revenue Report. The report provides a breakdown on fees collected from the play of Pennsylvania participants, Fantasy Contests Operators' adjusted revenue, and tax revenue due to the Commonwealth. The report can be found at www.gamingcontrolboard.pa.gov.
Fantasy adjusted revenue for January was $2,116,499 compared to adjusted revenue of $2,860,503 in December 2018.
Tax revenue is derived through a 15% assessment on the adjusted revenue reported by the Fantasy Contest Operators and is deposited into the Commonwealth General Fund. This resulted in tax revenue generated during January of $317,475. Seven of the Fantasy Contest Operators reported tax revenue due.
Fantasy revenue and tax revenue for each of the providers for January 2019 is displayed in the following table:
Fantasy Contest Provider

January 2019

Fantasy Contest

Adjusted Revenue

January 2019

State Tax Due

DraftKings

$1,026,565.22

$153,984.78

FanDuel

$998,218.08

$149,732.71

Yahoo Fantasy Sports

$41,878.21

$6,281.73

DRAFT

$35,986.44

$5,397.97

Sportshub Technologies

$8,795.00

$1,319.00

Fantasy Draft

$4,201.20

$630.18

Boom Fantasy

$854.78

$128.22

Total

$2,116,498.93

$317,474.59
About the Pennsylvania Gaming Control Board:
The Pennsylvania Gaming Control Board is tasked to oversee all aspects of the state's casino industry, including sports wagering offered currently at six locations. The oversight also includes other new gaming initiatives, expected to be launched in the coming months, which were created through Act 42 of 2017, an amendment to the Race Horse Development and Gaming Act.
The Commonwealth's casino industry currently consists of 10 stand-alone and racetrack casinos in operation, along with the two smaller resort casinos.  These facilities collectively employ nearly 17,000 people and annually generate approximately $1.4 billion in tax revenue from slot machine and table games play. The largest portion of that money is used for property tax reduction to Pennsylvania homeowners.
Additional information about both the PGCB's gaming regulatory efforts and Pennsylvania's gaming industry can be found at gamingcontrolboard.pa.gov. You can also follow the agency on Twitter by choosing @PAGamingControl.
Source: Pennsylvania Gaming Control Board
William Hill strengthens activity in Nevada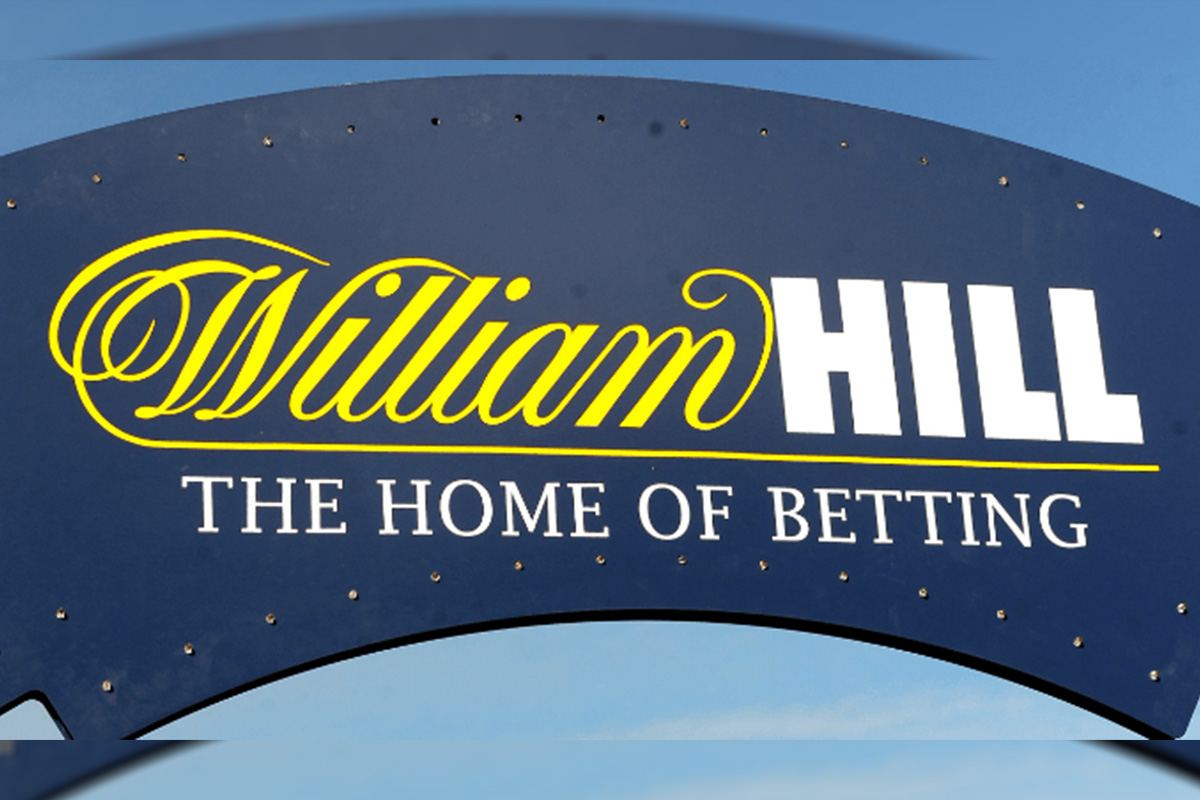 Reading Time:
1
minute
William Hill has expanded operation in Nevada, as it is now now operating all Golden Entertainment, Inc. race and sportsbook operations in the state.
The expanded partnership allows bettors use William Hill's innovative wagering technology, including its award-winning mobile sports betting app and live InPlay wagering menu.
"We are excited to continue expanding our relationship with William Hill, which has a proven sports wagering platform not only in Nevada but around the world. We look forward to growing our business in Nevada and other jurisdictions through this partnership," said Steve Arcana, COO of Golden Entertainment, Inc.
"The addition of the four new casino resorts marks an exciting new chapter in our relationship with Golden Entertainment. We look forward to working together to offer sports fans an amazing experience for many years to come in Nevada and elsewhere as opportunities arise," said Joe Asher, CEO of William Hill U.S.
The new development expands Golden Entertainment's existing partnership with William Hill, which includes operating the race and sports books at Pahrump Nugget Hotel & Gambling Hall and full-service kiosks at Gold Town Casino – Pahrump, and Lakeside Casino & RV Park in Pahrump, as well as depositing kiosks at approximately 80 Golden Entertainment wholly-owned taverns and third-party-distributed gaming locations throughout Nevada. William Hill will also continue to operate the race and sports books at Edgewater and Colorado Belle casino resorts in Laughlin, following Golden Entertainment's recent acquisition of the properties.
Sacramento Kings and Swish Analytics to test innovative predictive gaming lounge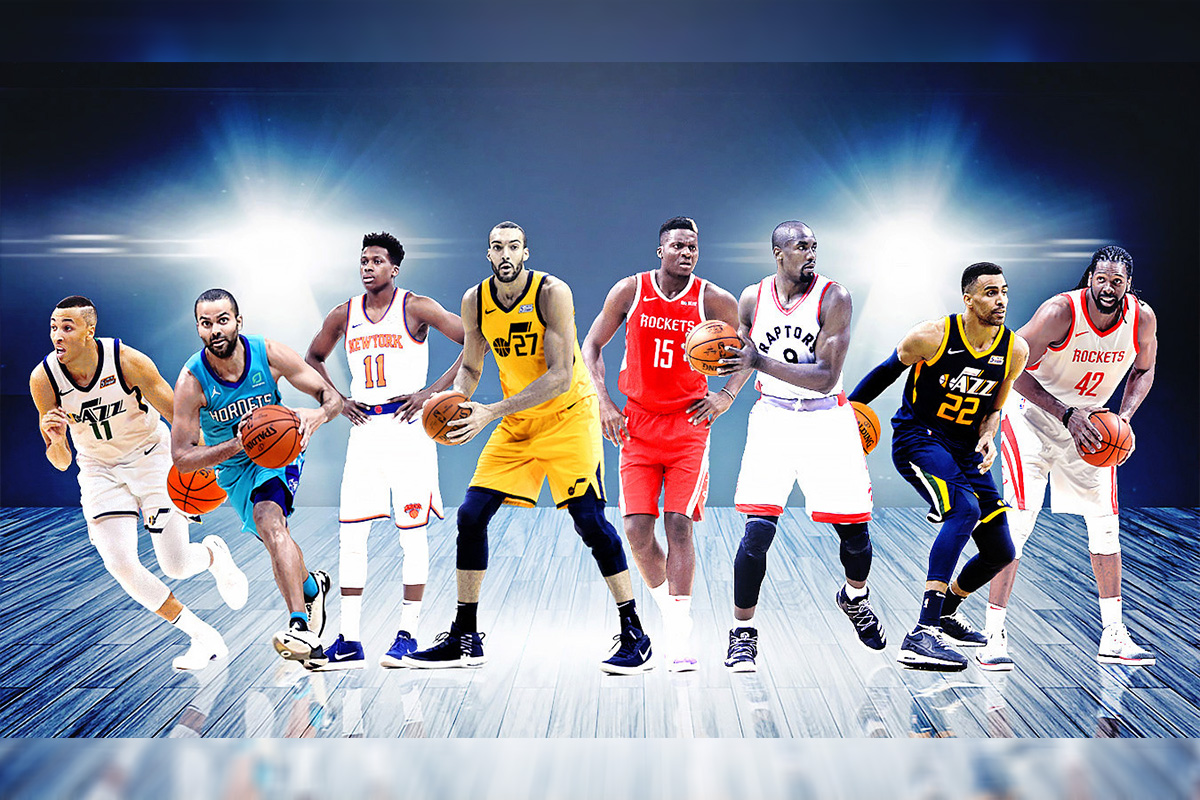 Reading Time:
2
minutes
Sacramento Kings and Swish Analytics have joined hands to launch the first of its kind gaming lounge, named 'Sacramento Kings Skyloft'. It presents a new entertainment experience to the club's fans Both the companies will demo the NBA's first dedicated space for the free-to-play, in-arena predictive gaming experience.
"Basketball fans across the country are clamoring for gaming options, and we're thrilled to be the first NBA team to bring this unique experience to Sacramento," said Vivek Ranadivé, Owner and Chairman of the Sacramento Kings. "Predictive gaming is incredibly disruptive and will only continue to gain popularity in the NBA and beyond. Working with industry leaders like Swish Analytics allows us to test and perfect this technology to give fans the best experience in future seasons."
"We're proud to bring this gaming technology to the NBA with a forward-thinking and creative organization like the Sacramento Kings," said Bobby Skoff, Co-Founder of Swish Analytics.  "Nobody is better than the Sacramento Kings at building best-in-class fan experiences utilizing technology. The popularity of predictive gaming shows no signs of slowing down and we look forward to continuing to build and iterate the BetRush platform in Sacramento."
About Swish Analytics:
Swish Analytics is the leading platform for powering U.S. sports betting products. We deliver odds origination, risk management and trading software for the core four U.S. sports, with specializations in player propositions, in-play and Bet Request odds making solutions.
About BetRush:
BetRush is a Live Bet Stimulation engine: a real-time streaming feed of betting-focused analysis, content, statistics, odds and visualizations to help viewers engage with live games and to stimulate betting activity. All content is derived from Swish's proprietary in-house sports analytics and odds making platform. BetRush helps league gaming partners, streaming providers, media partners, affiliates and sportsbook operators to attract more betting interest, increased turnover and higher revenues around NBA, NFL, MLB and NHL betting. BetRush is available via API, white-label iOS application, iframe, SDK or HTML feed.