UNH Law Teams up with Sportradar to Offer First-ever Certificate in Sports Wagering and Integrity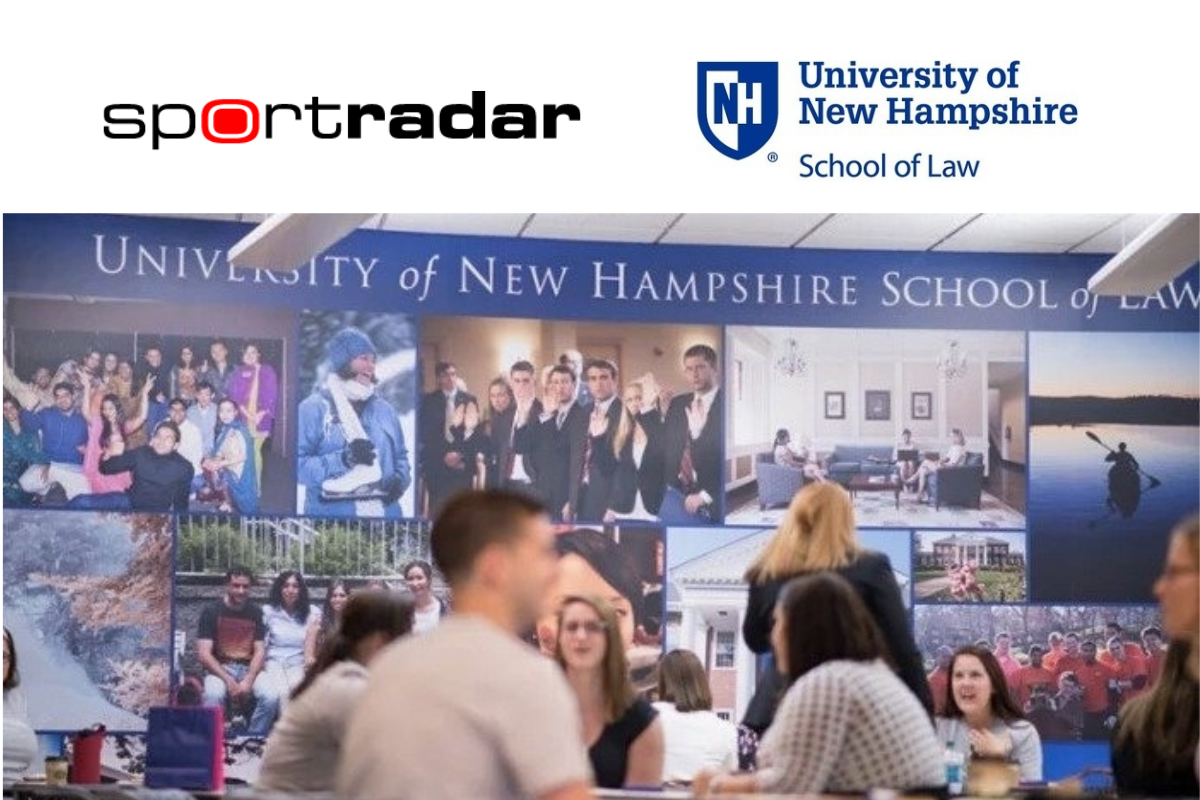 Reading Time:
4
minutes
Online program to focus on law, business of sports wagering, with emphasis on the legal and regulatory aspects and related integrity issues
The University of New Hampshire School of Law (UNH Law) has further established its leadership in innovative legal offerings, joining forces with Sportradar, the global leader in analyzing and leveraging the power of sports data, to offer the first-ever professional certificate in sports wagering and integrity.
This collaboration partners a leading sports and entertainment law program at one of the nation's Top 100 law schools with the world's leading supplier of sports data and integrity services. Together, they will deliver the nation's first and only multi-semester law school program dedicated to the law and business of sports wagering and integrity.
The five-course certificate, the first two courses of which will be available in early 2019 and the other three later in 2019, is the first of its kind. It will be the only certificated law school program dedicated to the law and business of sports wagering. The certificate will center on the burgeoning regulatory environment that governs sports betting in the United States.
The recent U.S. Supreme Court decision permitting each of the 50 states to decide whether, and how, to allow sports betting means sports wagering law is a burgeoning, cutting-edge field. The May 2018 landmark ruling in Murphy v. NCAA (584 U.S. ____(2018) permits states to decide whether, and how, to allow sports betting. Several states have already enacted laws that will allow eligible businesses to obtain a sports wagering license and offer bets to consumers. Other states will join the list in the years ahead. Whether the federal government will re-enter this space and pass a new federal law is an open-ended question.
The program will be taught by leading attorneys, regulators and compliance professionals in sports wagering and integrity. It addresses "what happens next?"— the crucial question for law firms, businesses and state and local legislative bodies. It will explore how the current environment protects the integrity of sporting events, safeguards the privacy and rights of consumers and impacts the interests of professional sports leagues, the NCAA, the gaming industry and governmental entities. The certificate will educate students on the legal and regulatory considerations surrounding sports betting in the post-Murphy environment, with an emphasis on monitoring, the regulatory oversight of wagers from integrity and compliance perspectives.
"The practice of integrity monitoring is critical in today's sports wagering environment," said UNH Associate Dean Michael McCann, an expert in the field and the program's co-founding director, as well as one of its instructors. "When successful, it empowers gaming companies, regulators, sports leagues and other affected parties to monitor all aspects of wagers, operators and sports. With such monitoring, patterns and trends can be detected and appropriate enforcement steps can be exercised. Our intent is to provide a thorough grounding for professionals in the field, providing them with important skills and insights on the issues and complexities related to sports wagering."
"As the global leader in safeguarding sports integrity, Sportradar is proud to help pioneer this very important and first-of-its kind program," said Dr. Laila Mintas, the Deputy President of Sportradar US and one of the lead instructors. "It will help participants get educated and better prepared to participate in a total new industry and to understand not only the challenges that lie ahead but also the opportunities available in the fast-developing sports betting market in the US."
The Sports Wagering and Integrity program is designed for working professionals, including practicing lawyers, gaming industry professionals, sports industry professionals, lawmakers and regulators, and anyone interested in a career in sports gaming. You do not need to apply to law school or have a legal background (B.A. is required). It will be delivered via an innovative online asynchronous platform, allowing working professionals to complete coursework on their own schedule. They will have the ability to access archived content, participate in group discussions and take advantage of instructors' virtual office hours.
"Given the recent changes in policy around sports wagering, it's more important than ever that lawyers and other professionals related to the field understand the regulatory and business environment," said Megan Carpenter, Dean, UNH Law. "This certificate is part of our commitment to provide relevant, career-enhancing education to those in the legal fields, as well as other professionals seeking expertise in specific fields. The program enables students to benefit from the collective expertise and knowledge of leaders from UNH Law and Sportradar, and I'm confident will serve as a valuable resource."
The idea for the certificate comes from Daniel Wallach, one of the most prominent gaming attorneys in the United States. Wallach, the co-founding director of the program and one of its adjunct professors, has counseled major professional sports teams, sports betting operators, fantasy sports companies, racetracks, casinos, equipment manufacturers and other gaming industry participants on a wide spectrum of gaming-related matters. He is the media "go-to" person or all things sports betting and the law. Wallach also writes for Forbes and other publications and has mentored UNH Law students and supervised legal residencies.
"The certificate program will be a pioneer in the transforming subject of sports and wagering integrity in the United States," said Wallach. "With the repeal of the federal ban on state-authorized sports betting, the focus going forward will be on developing the legal and regulatory environment governing sports wagering. The paramount consideration in any future regulatory and legal framework should be on protecting the 'integrity' of the sporting events and ensuring that they remain free of match-fixing and other corruptive influences. This program will provide participants with the tools for understanding how the legal and integrity issues intersect."
The program consists of five courses which will qualify participants for certification. The first two courses – "Introduction to U.S. Sports Betting Law and Regulation" (led by McCann and Wallach, and taught by a "who's who" of prominent gaming attorneys and regulators), and "Safeguarding Sport Integrity & Advanced Integrity Monitoring" (led by Mintas) – will be offered in the Spring of 2019.
Confirmed instructors include Bryce Blum (ESG Law), Andy Cunningham (Sportradar), Mark Hichar (Greenberg Traurig), Jeremy Kudon (Orrick Herrington), Jay McDaniel (state regulatory attorney), Charles McIntyre (state lottery director), Ali Miranda (Bingham Greenebaum Doll, LLP), Harris Peskin (ESG Law), Anna Sainsbury (GeoComply), Tommy Shepherd (Jones Walker), Philip Sicuso (Bingham Greenebaum Doll, LLP), Heidi McNeil Staudenmaier (Snell & Wilmer), Justin Stempeck (state regulatory attorney), and Jake Williams (Sportradar).
Additional adjunct professors will be announced shortly.
Source: University of New Hampshire School of Law
Regulated Online Gambling Market Attracts the Attention of Big Players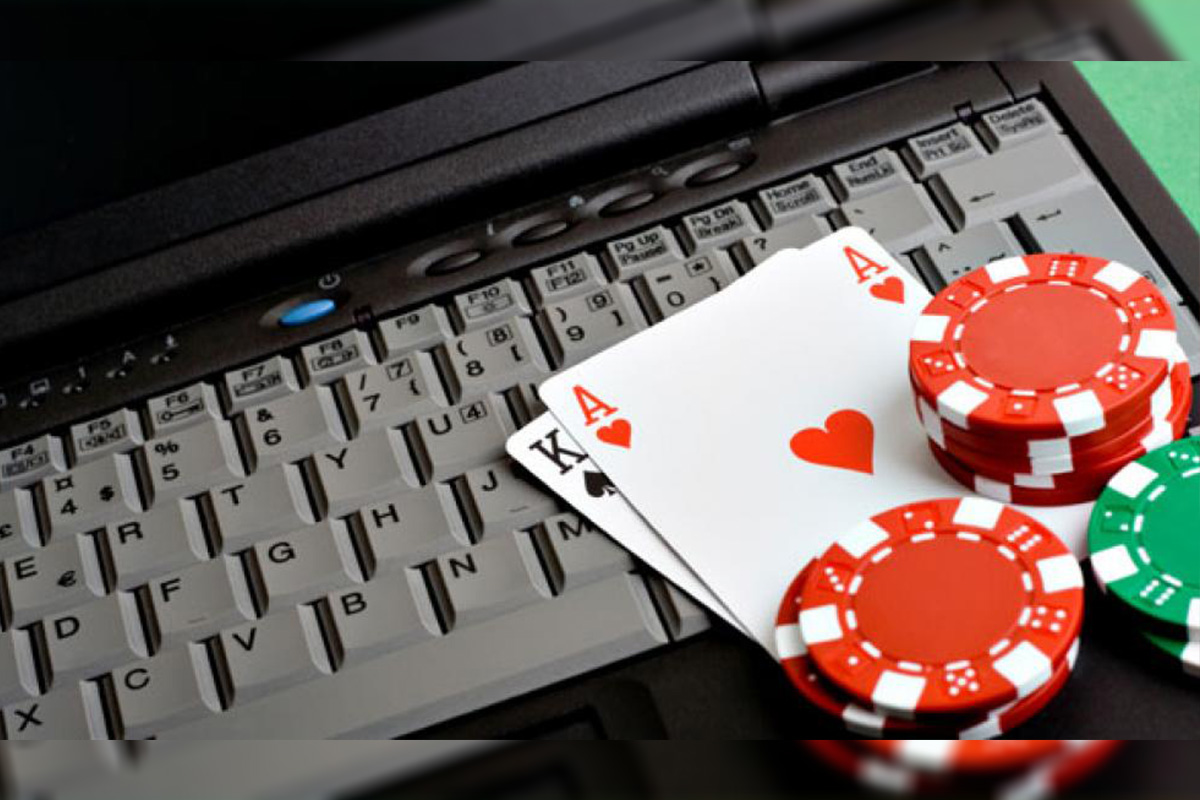 Reading Time:
1
minute
The regulated online gambling market in the U.S. has attracted the attention of many big players, both within and outside the gambling industry. This includes a disproportionate amount of offshore companies, due to the fraught history of online gambling in the states.
Since the advent of the Internet, the federal government and the Justice Department have taken a hostile stance towards online gambling. With the exception of sports betting in recent years, online casino gambling still remains very much within the crosshairs of the government.
Over the years, this has led to the stagnation of the online gambling market in the U.S., with the notable exception of Las Vegas. When you discount the casinos in Atlantic City and Las Vegas, very few homegrown companies are active in the online gambling scene, especially on the tech side of the equation.
In the global market, Europe has stolen a march on everyone else with their more liberal take on regulated online gambling. This has led to the rise of a diverse field of companies looking to enter the newly opened online betting markets in the United States in 2018–19.
Foxwoods Resort Casino Installs Third Interblock Stadium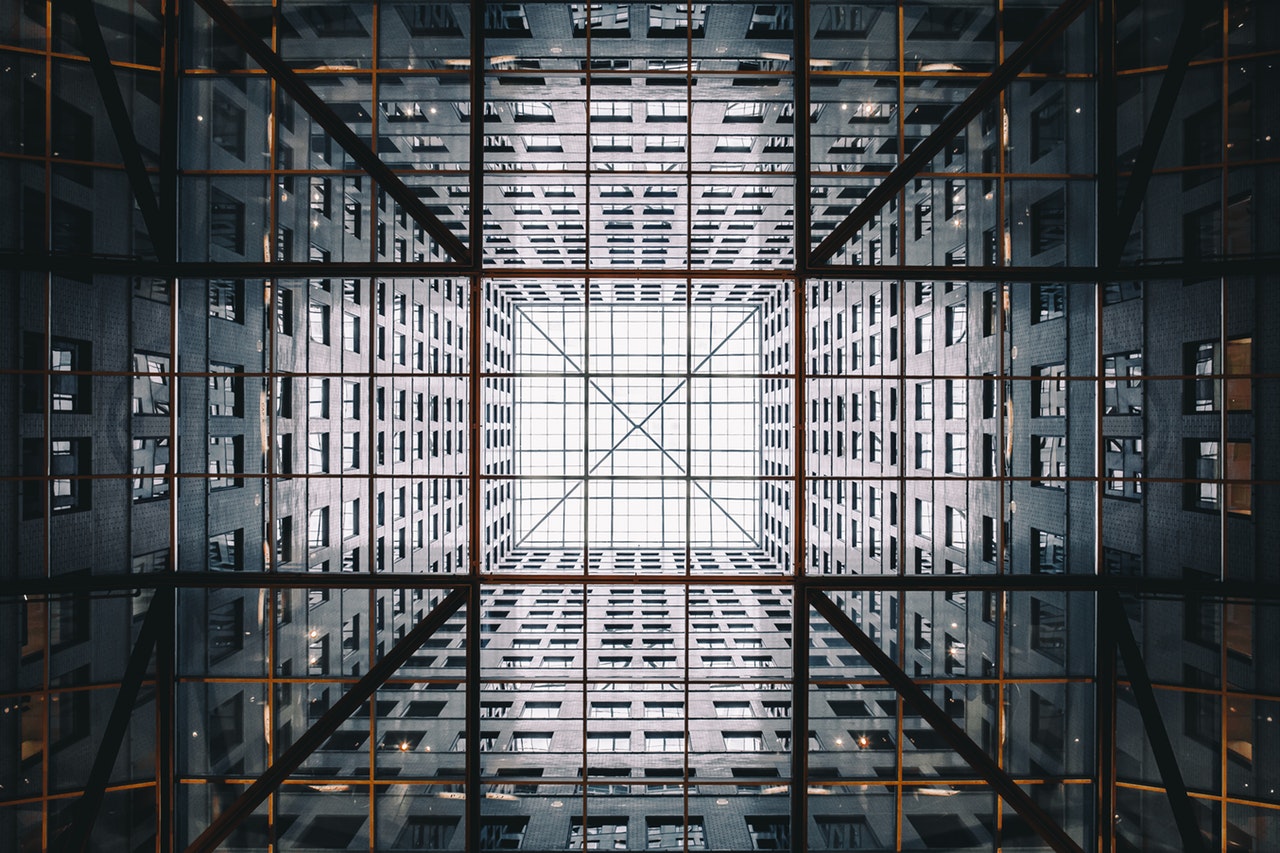 Reading Time:
2
minutes
Luxury gaming manufacturer and electronic table game (ETG) market leader Interblock® announced an expansion of their footprint at Foxwoods Resort Casino, North America's largest resort casino. The most recent addition to the casino is a Diamond dealer assist stadium to the Rainmaker Casino. The expansion takes the product portfolio of Interblock to 85 seats at the property.
John Connelly, CEO of Interblock commented "The executive management team at Foxwoods Resort Casino has always strived to be first when it comes to innovation. The introduction of a third stadium within the same casino is an indication of the financial benefits Foxwoods has realized.
A combination of new players, operational savings, and the ability to increase both handle and hold percentages has proven to bring the incremental EBITDA Foxwoods was looking for. This could have only been achieved with the support of the casino."
Foxwoods Resort Casino was one of the first properties in North America to install the company's award-winning Pulse Arena in 2016, which was branded as PLAY Arena. PLAY Arena is a technological experience that delivers a hybrid of entertainment, gambling, and social interaction. An immersive video wall displays games in play, statistics, and game history. New Interblock technology provides players with the ability to play up to four games simultaneously from a single play station within the stadium including live Multi-hand Blackjack, Roulette, Baccarat and video Craps and Sic Bo.
Performance results from PLAY Arena have encouraged property management to add additional Interblock Stadiums to their casino floor. In addition to PLAY Arena in the Great Cedar Casino, the property will now feature Diamond dealer assist stadiums in both their Rainmaker Casino and Fox Tower Casino. The stadiums consist of 30 and 24 seats respectively and feature live Multi-hand Blackjack, Dual-shoe Baccarat and Roulette. Interblock stadium solutions allow operators to easily transform a dealer assisted stadium into a fully automated stadium, ensuring that the section of the casino floor is always active and able to generate constant revenue even when live dealers are not present. The live dealer tables are equipped with an easy to use dealer console and a camera that allows players to view the live gameplay from their play station screen in addition to the large LCD displays above. Play stations are also equipped with brilliant high-definition graphics offering side bets, trends, game rules and a strategy card for Blackjack.
Wayne Theiss, Vice President Table Games at Foxwoods Resort Casino said "We are very excited about our continued partnership with Interblock. Our recently expanded footprint is a testament to the tremendously successful performance of their units on our floor."
Scientific Games, Big Time Gaming and Golden Nugget Bring Online Content to New Jersey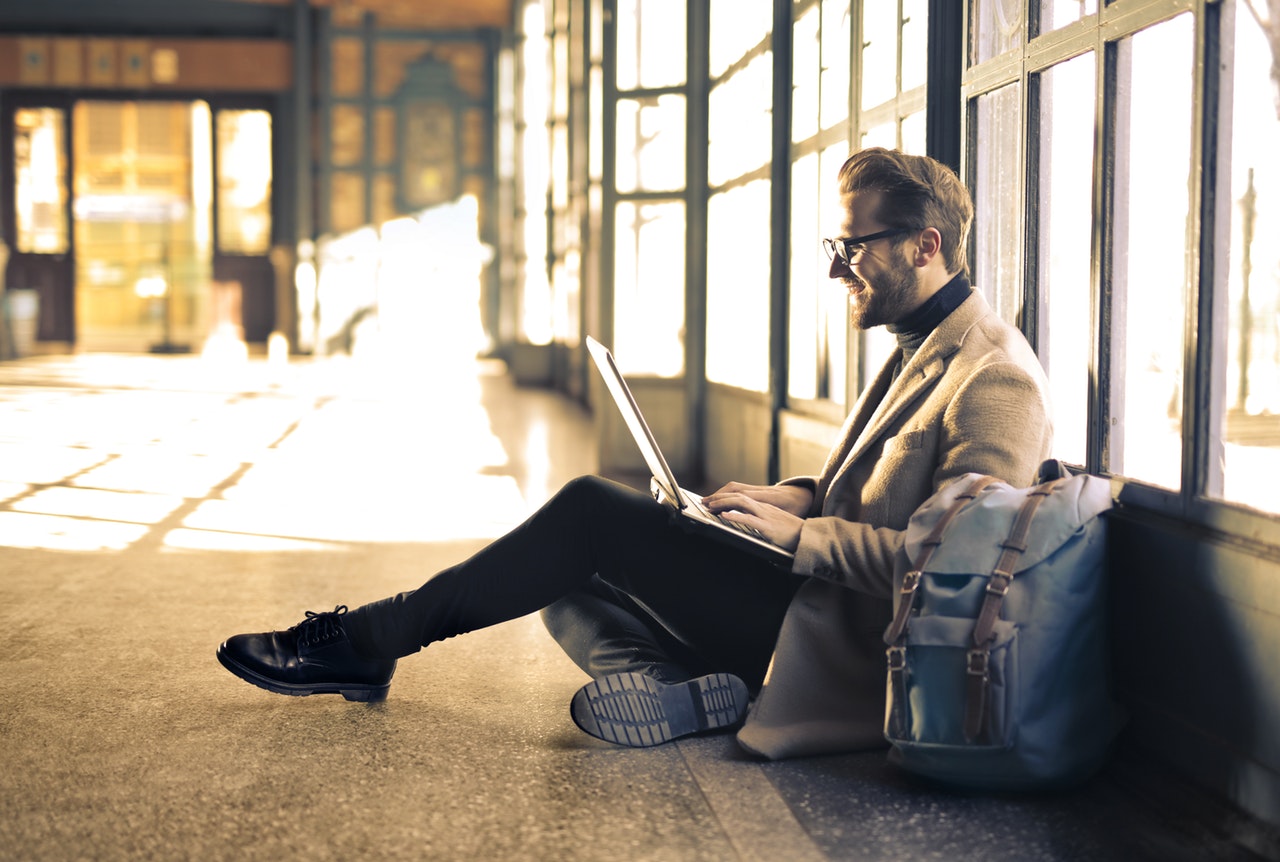 Reading Time:
4
minutes
Scientific Games Corporation (NASDAQ: SGMS) ("Scientific Games") ramped up its online presence in New Jersey through a new launch that sees Big Time Gaming ("BTG") content available via its Open Gaming System ("OGS") with Golden Nugget Online Casino ("Golden Nugget").
BTG is one of Scientific Games' top-performing network partners in the UK and European markets; this partnership brings their content to the growing U.S. space backed by the renowned OGS platform, beginning with Golden Nugget. The launch reimagines play by giving Golden Nugget an entire library of BTG and Scientific Games content, including games that use the massively popular Megaways™ mechanic like the blockbuster slot Bonanza, available at launch next week.
Nik Robinson, BTG CEO, said: "Our content and Scientific Games' platform make for a perfect New Jersey offering. The U.S. digital gaming market is gaining traction, and we're excited to provide Golden Nugget's players with our growing library of innovative titles."
Expanding on its strong partnership in Europe with BTG, this launch underpins the reliability and impact of the OGS platform, which brings thousands of games to operators with a single, easy integration. Golden Nugget now has access to a revolutionary portfolio of game content that brings together two of the industry's creative forces.
Dylan Slaney, SVP Casino and Platforms for SG Digital, said: "Our CONNECT partner program gives developers and innovators the opportunity to offer their content to more players than ever before via one seamless integration, and this launch is a perfect example. By leveraging BTG's innovative prowess, our strong game brands (both licensed and proprietary), and Golden Nugget's loyal audience, we've created a truly unprecedented gaming ecosystem for New Jersey players."
"Golden Nugget Casino leads the New Jersey market with the largest portfolio of slot games," said  Thomas Winter, Senior Vice President and General Manager, Golden Nugget Online Casino. "Working with Scientific Games and Big Time Gaming to bring these innovative Megaways™ slot games to the U.S. provides our growing player base an exclusive first look at these games that are pioneering the online slots industry."
Megaways™ is a trademark owned by Big Time Gaming. Used with permission. All rights reserved.
© 2019 Scientific Games Corporation. All rights reserved.
About Scientific Games
Scientific Games Corporation (NASDAQ: SGMS) is a world leader in gaming entertainment offering the industry's broadest and most integrated portfolio of game content, advanced systems, cutting-edge platforms and professional services. Scientific Games is #1 in technology-based gaming systems, digital real-money gaming and sports betting platforms, casino table games and utility products and lottery instant games, and a leading provider of games, systems and services for casino, lottery and social gaming. Committed to responsible gaming, Scientific Games delivers what customers and players value most: trusted security, engaging entertainment content, operating efficiencies and innovative technology. For more information, please visit www.scientificgames.com.
Scientific Games Contacts
Corporate Communications:
Scientific Games:  Susan Cartwright +1 702-532-7981
Vice President, Corporate Communications
susan.cartwright@scientificgames.com
 Investor Relations:
Scientific Games:  Michael Quartieri +1 702-532-7658
Executive Vice President and Chief Financial Officer
About Big Time Gaming:

Big Time Gaming is the thought leader in slot development, providing the world's largest online casino operators with its revolutionary OMNI product range. Big Time Gaming continues to lead the charge with games such as Bonanza and Extra Chilli breaking records in turnover and topping the European iGaming charts. With its first branded release Who Wants to be a Millionaire, Big Time Gaming has a growing portfolio of innovative slots and games available through Scientific Games, Microgaming and now Relax.
About Golden Nugget Atlantic City
The Golden Nugget Atlantic City, located on Frank S. Farley Marina is a premier resort destination, offering guests more than 740 rooms and suites. The entire property went through a $150 million complete renovation 5 years ago and has taken on a fresh, modern look to include a high-energy casino featuring the most popular slot and video poker machines, table games, and poker room; nightly entertainment, new bars and lounges, Haven Nightclub, stylish retail offerings, as well as Landry's signature world-class restaurants such as Chart House and Vic & Anthony's Steakhouse; a luxury spa and salon; and H20 poolside lounge. The Golden Nugget has already established strong brand recognition worldwide with locations in Las Vegas and Laughlin, NV, Biloxi, MS and Lake Charles, Louisiana.
Launched in November 2013, GoldenNuggetCasino.com offers the best user experience to New Jersey online and mobile real-money gaming players. Supported by the largest selection of games for both desktop and mobile players, a user-friendly interface and a world-class Customer Service, GoldenNuggetCasino.com was voted Operator of the Year in 2015, 2016 and 2017 at the iGaming North America Awards and Operator of the Year 2017, 2018 and 2019 at the EGR North America Awards.
Forward-Looking Statements
In this press release, Scientific Games makes "forward-looking statements" within the meaning of the U.S. Private Securities Litigation Reform Act of 1995. Forward-looking statements can be identified by words such as "will," "may," and "should." These statements are based upon management's current expectations, assumptions and estimates and are not guarantees of timing, future results or performance. Therefore, you should not rely on any of these forward-looking statements as predictions of future events. Actual results may differ materially from those contemplated in these statements due to a variety of risks and uncertainties and other factors, including those factors described in our filings with the SEC, including Scientific Games' current reports on Form 8-K, quarterly reports on Form 10-Q and its latest annual report on Form 10-K filed with the SEC on February 28, 2019 (including under the headings "Forward-Looking Statements" and "Risk Factors"). Forward-looking statements speak only as of the date they are made and, except for Scientific Games' ongoing obligations under the U.S. federal securities laws, Scientific Games undertakes no obligation to publicly update any forward-looking statements whether as a result of new information, future events or otherwise.