Premier Punt Group announces major rebranding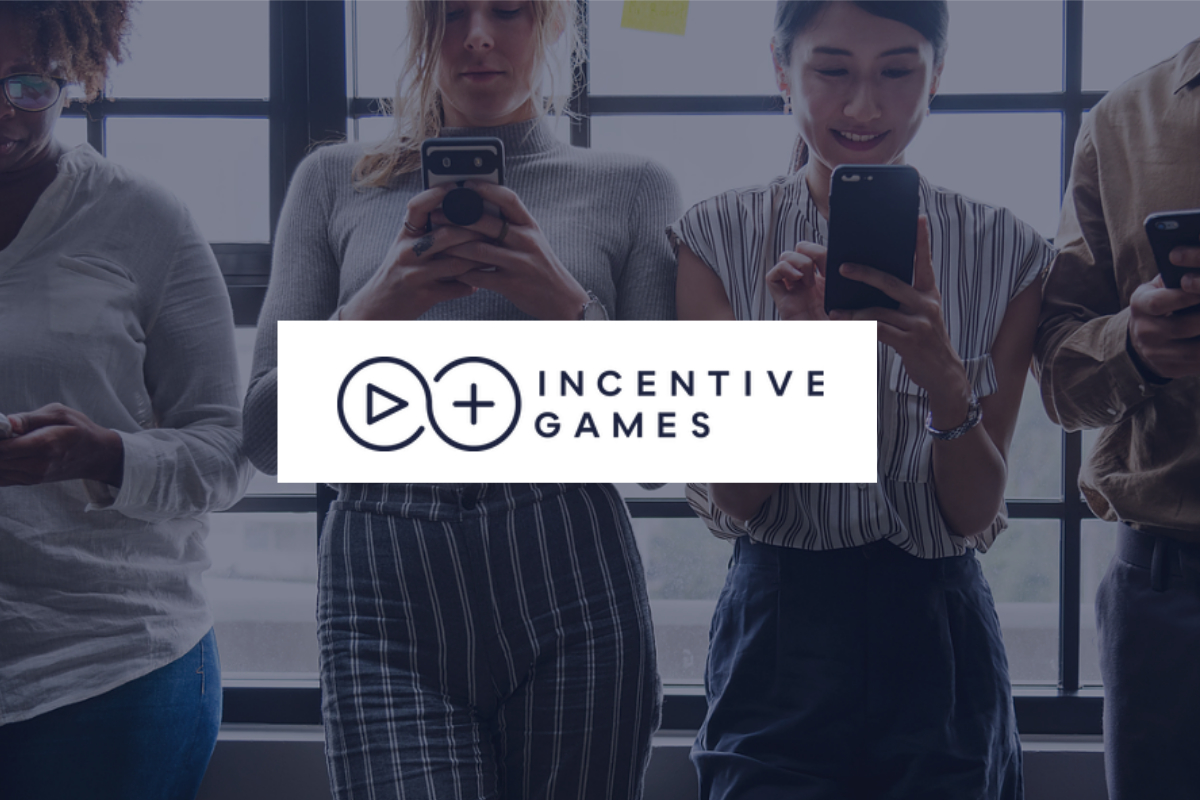 Reading Time:
3
minutes
Edinburgh based fantasy sports operator Premier Punt Group (PPG) has completed a fully comprehensive brand review and today unveiled its new identity, logo, website and market position; completing its evolution into Business-to-Business (B2B) games provider, Incentive Games.
The new brand identity reflects the shift away from developing various applications solely for the gambling industry into a widely reaching B2B games provider. Building on the foundation of success created at PPG through developing innovative sportsbook applications, this extensive rebranding elevates the focus on customised gaming solutions applicable to many different types of businesses across a range of industries. As a team of specialists in the field of customer engagement, Incentive Games will be creating accessible and immersive apps which will allow a business to not only acquire customers at a fraction of the industry cost but also retain and monetise their existing customer base more effectively.
The new brand logo is made up of three symbols that represent the new brand offering:
The value offering to a business in being able to completely revitalise its existing customer base while also enticing new customers is without a doubt an alluring one, and investors have taken note; Premier Punt Group smashed its six-figure crowdfunding campaign target in its first day and the team found themselves approaching their investment hard-limit shortly after. This investment has enabled the company to begin to dramatically scale up its operations in line with their ambitions to be leading the field in B2B gamification.
"We took this opportunity to rebrand based on the success and market penetration we achieved as Premier Punt Group," said John Gordon, CEO at Incentive Games. "We realised that our solutions are much more widely applicable than we first thought. Our mission is simple – we want to change the way that businesses do business by revealing the hidden potential of their existing and future customer base. Our rebranding package represents a sharp new visual identity which encapsulates this goal and we are very excited to be scaling up our operations in a big way over the next year to align with our ambitions. All businesses want to acuire new customers and retain them. Many businesses want to monetise their user base, and they are coming to us to do so. We are specialists in Acquisition, Retention and Monetisation or as we say; Play, Stay and Pay."
Commenting on the rebranding initiative, investor and key advisor to Incentive Games and true heavyweight of the bookmaker industry, Victor Chandler said "This is an incredibly exciting time for Incentive Games and this rebrand marks a significant milestone in the company's evolution, redefining who they are while capturing their core values and future strategy. Incentive Games are looking forward to expanding their team throughout this year so that they can use this new brand identity as a foundation to enter a diverse range of markets and further capitalise on what they already know is a winning formula."
For more information about Incentive Games, please see www.incentivegames.com, or contact Dan Ghatoray, Operations Analyst at Incentive Games on dan@incentivegames.com.
Incentive Games latest investment round closes at the end of October, if you would like to explore investment opportunities or for general enquiries please contact Dan on the email above.
World's Most Famous Boxer "Pump Fakes" Fight Promotion For Daily Fantasy App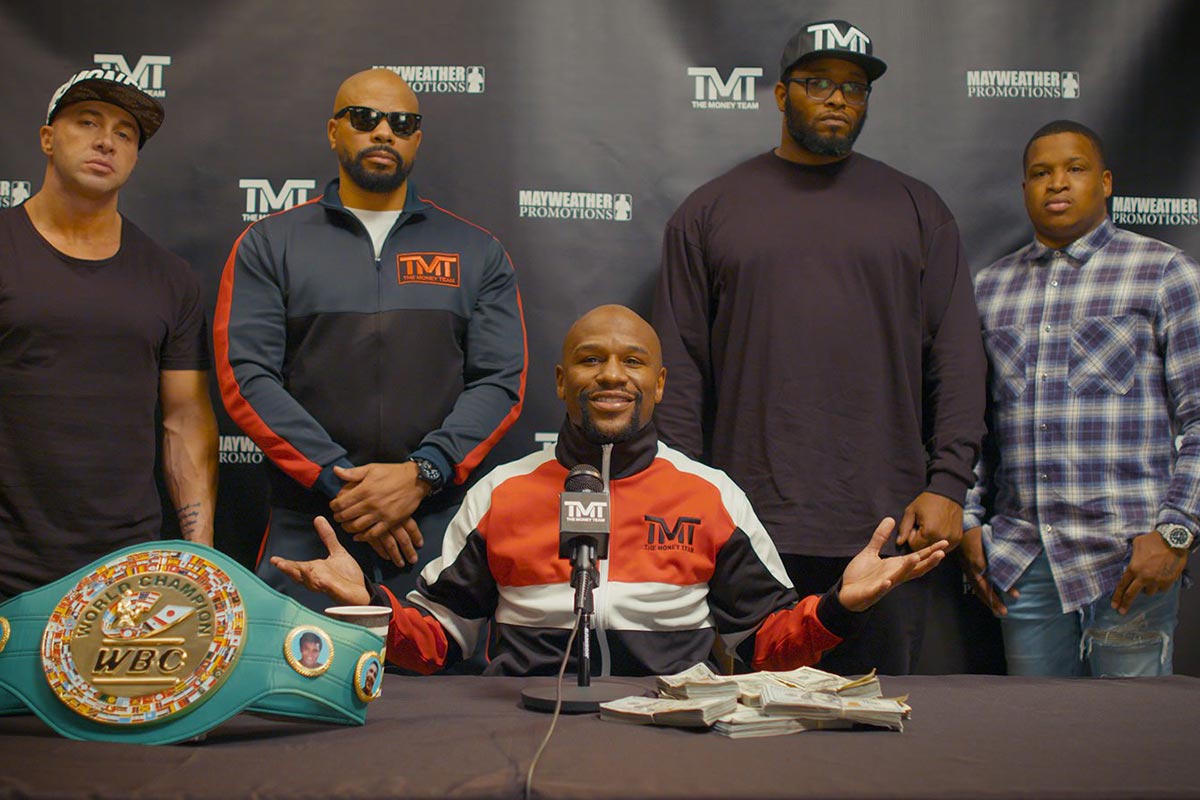 Reading Time:
2
minutes
'Daily Number' Reaches Exclusive Partnership With Floyd Mayweather
Daily Number, the hottest new daily fantasy sports app, today announced its exclusive partnership with legendary boxer Floyd Mayweather. This announcement was delivered as a fight promotion "pump fake" that put the boxing world on notice and signaled the start of an exclusive partnership between the crown jewel of daily fantasy sports and one of the most famous boxers in history. Daily Number is founded by successful entrepreneur Tom McAuley.
To officially announce this partnership, Daily Number worked closely with Mayweather and Connor Kroll, both of whom have joined the company as equity partners along with Co-Founder and All-Pro NFL Cornerback Richard Sherman, to covertly orchestrate a pseudo fight promotion aimed at shocking the sports world into believing one of the most successful boxers of all time was coming out of retirement. Mayweather ignited the rumor mill by posting a teaser video on his social media accounts on Monday, teasing a big announcement. Today, Mayweather made his much-anticipated big announcement with another video on social media. In the video, the global sports icon held a fake press conference to announce his exclusive partnership with Daily Number.
"I'm excited to announce to the world that The Money Team is now Team Daily Number," said Mayweather. "You're talking about the highest paid athlete of all time. It doesn't take me 10 years to collect a couple hundred million like those guys playing baseball. Daily Number and my brand together is a guaranteed home run."
The artificial fight promotion is just the beginning for Daily Number, which will be rolling out unique content over the next year featuring Floyd Mayweather, Richard Sherman, Antonio Brown, Paul Pierce and more.
"Daily Number is just going to keep punching you in the mouth," said McAuley. "Right when you think we've stretched the limits of what is possible for an early stage company, we're going to hit you with the next thing. It truly is an exciting place to be, where the craziest idea you can imagine is executable. That's 100% a factor of the incredible people that have bought into what we're doing."
About Daily Number
Daily Number initially launched in beta in the fall of 2018 behind the endorsement of Sherman, who is the company's chief brand ambassador, in addition to being a co-founder with McAuley. The company's patent-pending fantasy sports platform empowers fans to select their own degree of difficulty and subsequent prize, by picking any combination of players – from a lineup filled with all-stars to a roster comprised of role players – to simply beat a preset target score known as the Daily Number. The platform provides unmatched control and enhanced transparency for DFS players throughout the United States.
In addition, the company is also building a lifestyle brand that is unique to the sports gaming industry and will be rolling out additional games over the next year.
Daily Number is available to play on the web and for download on iTunes & Google Play Stores and features daily fantasy opportunities for the NFL, NBA, MLB, and PGA. After being founded in the fall of 2018, the company has been featured in Sports Illustrated, ESPN and CBS Sports.
For more information, visit thedailynumber.com or find them on Facebook, Twitter and Instagram.
SOURCE Daily Number
Sportradar And SportsGrid Announce Exclusive Partnership To Launch The First Free, 24-hour Sports Betting Network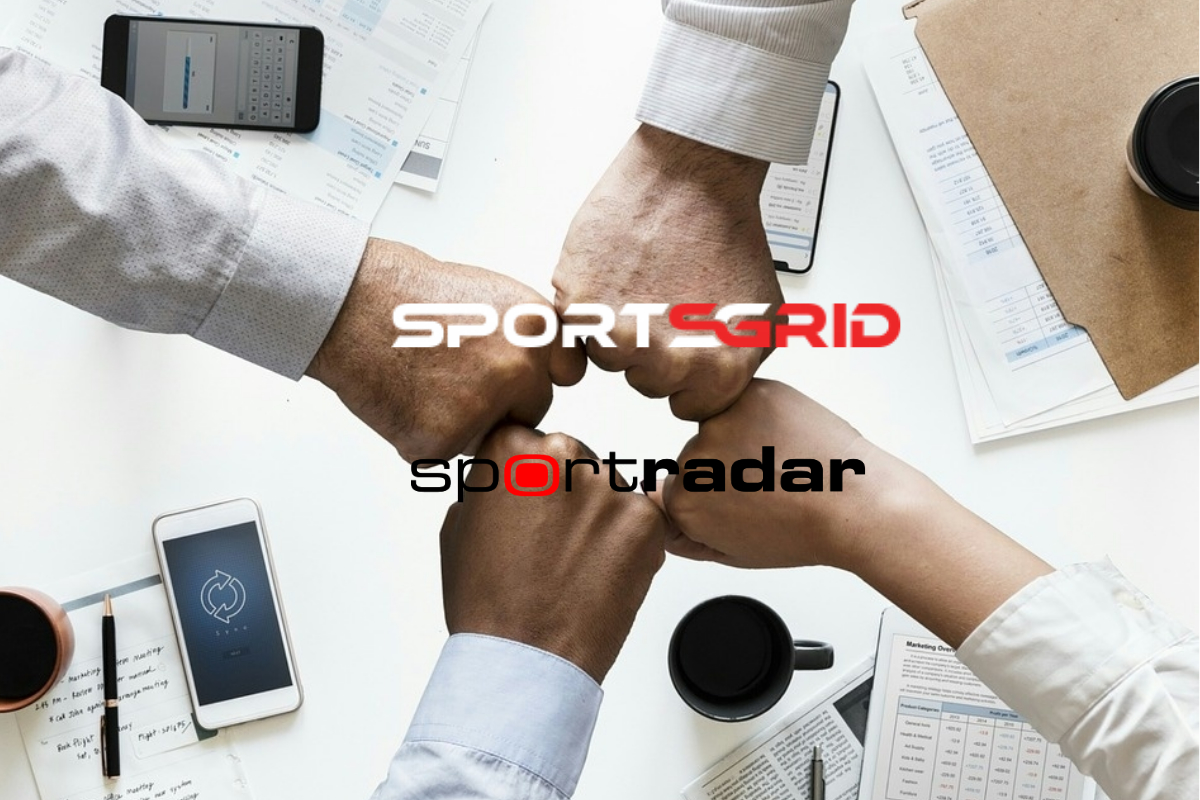 Reading Time:
2
minutes
Sportradar, the global leader in analyzing and leveraging the power of sports data, and SportsGrid, the leader in original programming for both daily fantasy and sports betting, today announced an exclusive partnership to launch the first free, 24-hour network dedicated to the sports betting audience. The partnership marries Sportradar's ad tech, OTT technology and data with SportsGrid's engaging original programming providing fans with accurate coverage and analysis of stats and odds across professional sports.
"Sportradar is always looking to enhance the fan experience through the use of data and technology," said Jason Sukhraj, SVP US Advertising and OTT, Sportradar. "Collaborating with the SportsGrid executive team provides us with the platform to mesh our core competencies around betting with their programming talent and address the increasing demand for information and content geared around sports gaming  "
The partnership incorporates Sportradar's release of ad:s, a service that provides bookmakers with a host of marketing solutions aimed at eliminating waste and streamlining their marketing spend. This new offering will allow bookmakers and brands looking to reach the betting community, a native opportunity to do so through sponsorship of programming as well as targeted ad spends across video & audio inventory.
SportsGrid President Louis M. Maione stated, "The integration of Sportradar data and technology into our content is game changing for our free twenty-four hour audio and video gambling network. This partnership showcases our combined vision of delivering the true convergence of content, data, and gaming to the millions of sports fans craving this informative and entertaining programming. Joining forces with Sportradar instantly affords SportsGrid with the ability to provide unquestionable best of breed sports wagering programming. Additionally, Sportradar's delivery of a robust video solution ensures our content is placed where fans want to consume it, stamping our foothold as a market leader in the space."
Scout Gaming increases distribution capacity and product offering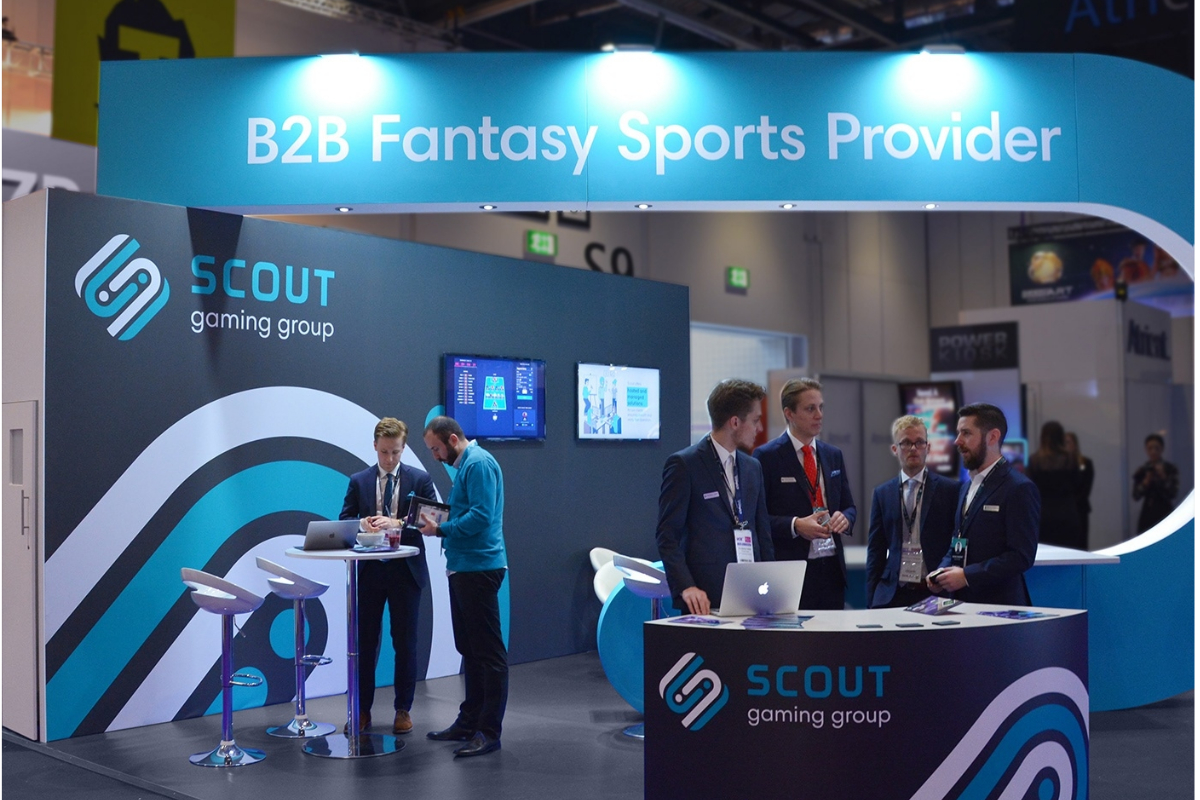 Reading Time:
1
minute
Scout Gaming has entered into two agreements further expanding the distribution network of Scout's products. The two agreements are with Inplaynet and Ultraplay, both which are platform and content suppliers. The agreements stipulate distribution of Scout Gaming's game platform products. In addition to the Scout Daily Fantasy Sports platform, Inplaynet aims to be the first to distribute Scout's newly launched Fantasy Matchup game.
"We continue to expand our distribution network and at the same time add new products. The Fantasy Matchup game was recently beta launched on the Indian market and is expected to become part of our standard offering. The game features duels between players and the objective is to predict who will be the best player by gaining the most fantasy points according to our fantasy points ruleset. We are continuously strengthening our Fantasy offering by the release of additional products," comments Scout Gaming's CEO, Andreas Ternström.
Scout Gaming has established the leading global B2B network for Fantasy Sports and continues to expand. Scout Gaming's products are expected to be integrated on both platforms no later than the third quarter of this year.
About Scout Gaming Group:
Scout Gaming Group is a licensed and regulated provider of B2B Daily Fantasy Sports and pool betting. The company offers a flexible and customizable network-based Fantasy Sports solution with support for most sports and leagues through an in-house StatCenter which also provides real-time information to players. Local sports can be provided on request. The Group has approximately 80 staff and is headquartered in Stockholm, Sweden with development and operations in Bergen, Norway and Lviv, Ukraine. Sales, support and product management is handled from the office in Malta. Scout Gaming is listed at Stockholm Nasdaq First North.