Konami Reveals All-New KX 43 Video Slot at G2E 2018 with 4K Ultra HD and Exclusive Game Library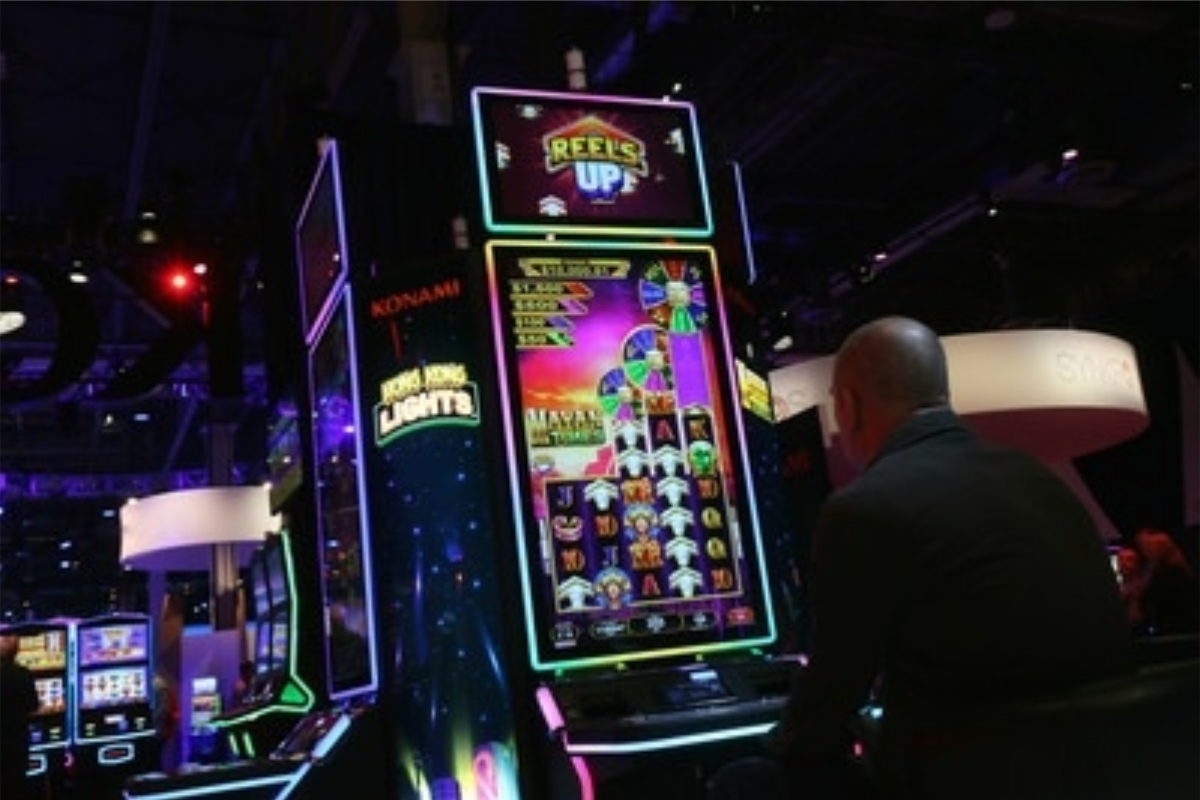 Reading Time:
3
minutes
Global casino games & technology developer launches leading slot screen formats, game play mechanics, and mobile player tracking solutions
Konami Gaming, Inc. announced exceptionally strong industry reception for the world debut of its new KX 43 video slot cabinet this week at the 2018 Global Gaming Expo (G2E) Las Vegas. Featuring a 4K Ultra HD display, slim profile, and exclusive library of leading game content, Konami's latest slot cabinet made a memorable impression at the opening of one of the industry's largest events. From KX 43™ to the Concerto™ Collection, Konami showcased an expansive game library focused on industry-leading math and mechanics. Game play innovations including Strike Zone™ and Reels Up™ deliver new bonusing features that uniquely allow players to experience added value and entertainment for their bet.  Konami also premiered its award-winning SynkConnect "cardless" player loyalty solution. Designed exclusively for Konami's SYNKROS® casino management system, SynkConnect™ allows casino patrons to login to their player loyalty account at any equipped gaming machine using alternative authentication methods such as a fob, room key, or mobile device, as well as a traditional player loyalty card.
"The reaction to KX 43 from global operators has been one of approval and anticipation. It has the right combination of premium and practical for today's core player base, with an incredible content library to attract and engage over time," said Steve Walther, senior director, marketing & product management. "Its creativity and quality provides a uniquely 'Konami' experience, which we look forward to delivering to the casino floor."
Among the top titles featured on KX 43 is a symbol-driven linked progressive series with an original new Reels Up mechanic. Debut titles including Vegas Rise™, Expanding Egypt™, Hong Kong Lights™, and Mayan Times™ display Reels Up arrow symbols across all reels throughout game play.  When players collect at least one of these symbols on reels 1 and 2, remaining consecutive reels with the symbol will expand upward for the chance to spin bonus reels with increasing instant guaranteed prizes at higher bet amounts. KX 43 also premiered a multi-denomination linked progressive called Ba Fang Jin Bao™, in which players can increase their extra bet in order to change increasing symbol sets to gold, with premium line pays over 8-times.
"KX 43's exclusive game library is focused on delivering greater value to players in ways that are clearly visible and tangibly experienced with each spin. The same is true for our latest original game releases across the Concerto Collection. From the Triple Sparkle series on Concerto Opus to Thunder Arrow on standard Concerto upright, these games demonstrate a distinct value proposition for players that is both rewarding and entertaining," said Walther.
Currently available across domestic markets, Konami's big screen Opus™ cabinet features a 4K Ultra HD display and new linked progressive derivatives on popular classics including Solstice Celebration™, Riches with Daikoku™, and Dragon's Law™. Additionally, Opus premiered a linked progressive called Treasure Ball that features an animated prize ball machine and $10,000+ Supreme. Konami's G2E 2018 display is also characterized by a record variety of integrated symbol-driven jackpot titles for dual screen Concerto upright and Slant. Series such as Thunder Arrow™, Money Galaxy™, Golden Blocks™, and Wish Dragons™ feature original symbol-based jackpot features with higher odds at higher bet levels.
Konami's award-winning SYNKROS casino management system continues the focus on adding value to the guest experience through advancements in player convenience, in-game marketing, branded loyalty program touchpoints, and more. The debut of Konami's SynkConnect "cardless" player tracking solution has attracted particular attention. This touchless, multi-channel solution empowers casino players with a variety of secure methods to augment or replace a traditional player loyalty card at the EGM. For mobile cardless connection, players simply tap a personal smartphone device at the zone of the card reader bezel and the card reader changes color to indicate blue for inactive/uncarded connection, green for successful active connection, or red for misread/failed connection. Konami has also developed a player mobile app called SynkConnect Mobile, which allows players to login to a device, manage their account, view points, redeem rewards, transfer funds, and more, directly from their smartphone.
About Konami Gaming, Inc.
Konami Gaming, Inc. is a Las Vegas-based subsidiary of KONAMI HOLDINGS CORPORATION (TSE: 9766). The company is a leading designer and manufacturer of slot machines and casino management systems for the global gaming market. For more information about Konami Gaming, Inc. or the SYNKROS gaming enterprise management system, please visit www.konamigaming.com.
SOURCE Konami Gaming, Inc.
Sports betting and Online Casino operator Betzest™ goes live with Rabcat™ casino games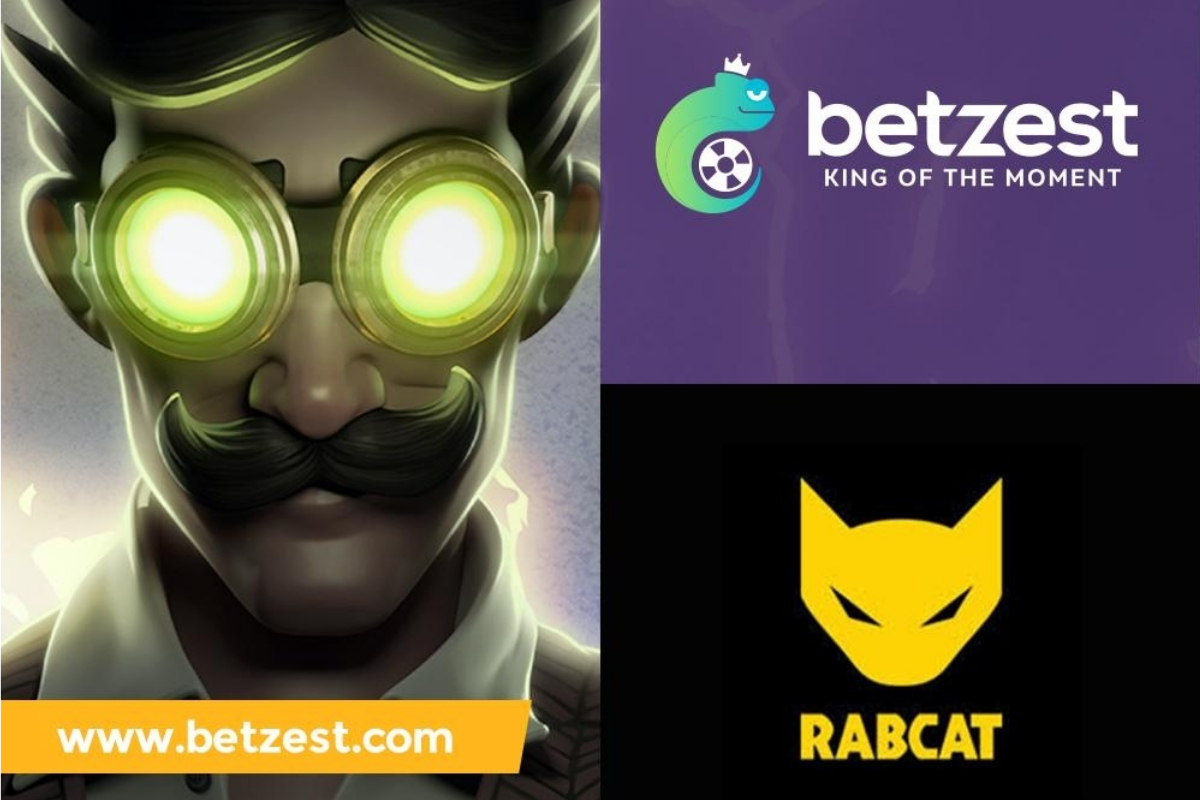 Reading Time:
2
minutes
Online Casino Betzest™ has increased its offering by entering into a new partnership with Austrian slot provider Rabcat.
The agreement comprises Rabcat full collection of casino games, including highly innovative and entertaining online slots such as Castle Builder, River of Riches, Dragon's Myth, Penguin Splash, Forsaken Kingdom: The Path of Valor, Castle Builder 2 and Moby Dick.
Online casino and sports betting operator Betzest is experiencing massive growth since its launch in 2018 and its portfolio now boasts over 1600 premium online slots.
After a number of major Top Casino provider's launches over the past few months, this new partnership represents another milestone in Betzest™ rapid expansion. The company is looking forward to even more strategic collaborations with Top game providers already by the end of 2019.
Marius Filip, Founder/CMO at Betzest, said: "After the launch of twelve new top game providers since the beginning of 2019, I am proud to announce that we now concluded Rabcat Casino provider to join the Betzest platform. Rabcat games embodies what Betzest Casino is all about and matches our profile perfectly.
We are always looking to improve the Betzest™ Casino product for our players and we trust that their highly innovative and entertaining slot games will play an important part in making Betzest™ this year's leading casino operator.
We've had an extremely fruitful 2019 already, with a remarkable collection of world-class casino providers on the way, I'm certain the best is yet to come."
About Betzest:
Betzest is one of Europe's leading and most distinctive online betting and casino company offering unrivalled sports betting and casino games experience. Betzest also offers Live Betting, Live Casino and Virtual Sports services. Betzest has gone from strength to strength in previous months and continues to dominate the online gambling industry with its robust and multi-functional online sports betting & casino company. Today Betzest has more than 50 employees across four offices all committed to delivering amazing player experiences on each of their verticals, partnering with top providers of only the highest quality.
Visa Travelcard, Wirex Brings Borderless Payments To APAC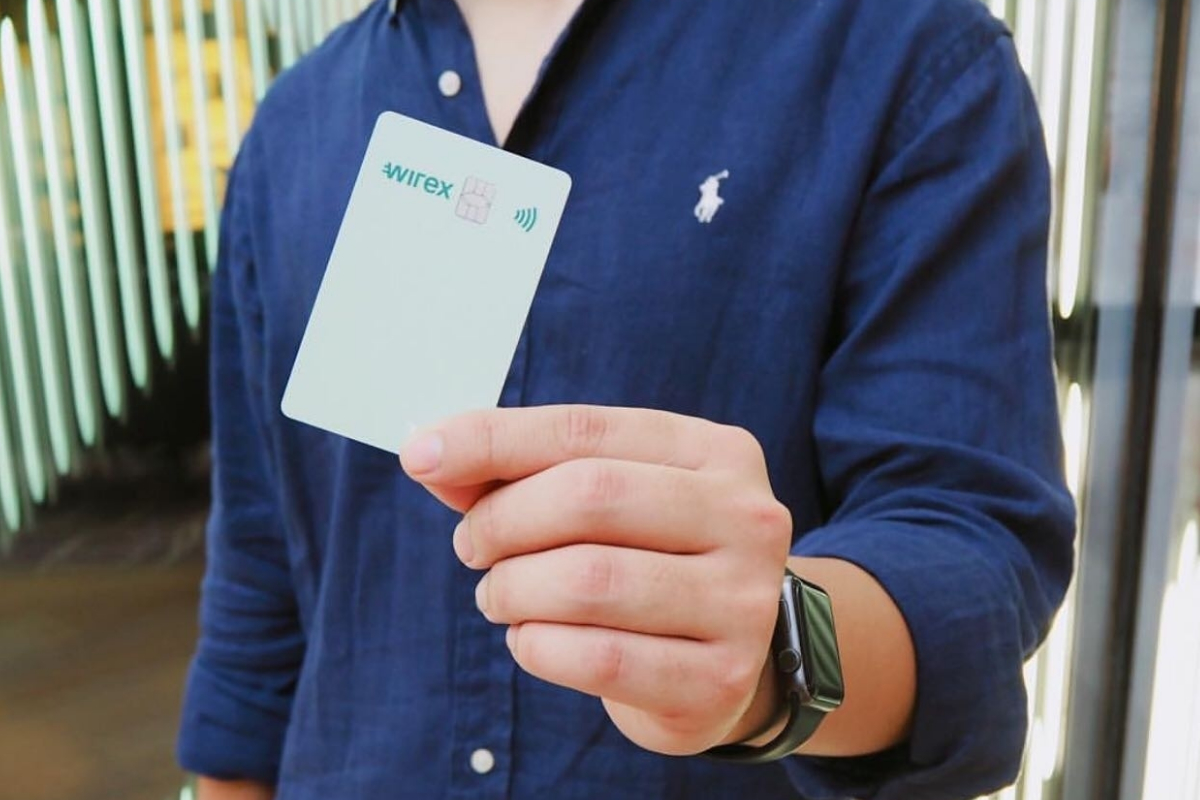 Reading Time:
3
minutes
Next-gen Wirex Visa Travelcard set to transform APAC's US$800 billion payments industry
Leading borderless payment platform Wirex announced the launch of a brand new next-generation Wirex Visa Travelcard at the Singapore FinTech Festival today. The multicurrency travel card will empower customers across the APAC region to seamlessly spend multiple crypto and fiat currencies, and earn crypto rewards wherever they travel. All cryptocurrency exchanges to legal tender fiat currency takes place before users transact on the Visa network.
Compatible with more than 150 currencies, the Wirex Visa Travelcard enables customers to link multiple fiat currencies, avoiding costly exchange fees during travel. Wirex card holders can pay their way at 54 million outlets around the world – anywhere Visa is accepted and free international ATM withdrawals. It also offers rewards customers with up to 1.5% back in Bitcoin on all in-store purchases through its first in the world Cryptoback™ programme.
Pavel Matveev, Wirex co-founder and CEO, said, "We're delighted to be able to offer the full Wirex experience and empower customers across APAC to take control of their crypto and traditional currency. This unparalleled functionality and versatility makes the Wirex Visa Travelcard the perfect travel companion, whether customers are travelling abroad for business or leisure."
The launch of the Wirex Visa Travelcard is part of a general expansion of Wirex services for customers in the region, which includes 19 secure, cold-storage traditional and cryptocurrency accounts, including USD, SGD, AUD, JPY, EUR, GBP, BTC and ETH among many others and access to industry-best OTC and interbank rates for crypto and traditional currency exchange. To allow as many people as possible to experience the Wirex Visa Travelcard and gain exposure to its innovative services, Wirex is removing fees, including account management and traditional currency exchange fees, for a limited period.
"We have witnessed an explosion in demand for hybrid fiat and crypto-enabled banking alternatives in APAC, where people need payments redesigned for the future, allowing them to unlock the value of their different currencies," Pavel added. "The evolution of Wirex's offering in APAC represents more than just the next stage in the platform's growth strategy; it is a tangible example of our mission to provide a genuine alternative to conventional financial services by connecting traditional and digital ecosystems on one borderless payment platform."
Since its creation in 2015, Wirex has established itself as a true pioneer in the payments industry with a number of innovative, world-first products to its name. It launched the first Visa card that allowed customers to convert and spend their cryptocurrency in the real world, and will soon release a revolutionary selection of fiat-backed stablecoins. Wirex is also known for its track record in business integrity and consumer protection, as it is one of only three cryptocurrency-enabled companies in the world to be granted a UK FCA e-money licence (No: 902025).
The Singapore FinTech Festival runs from the 11th to the 13th of November – you can find Wirex in Hall 4 at booth 4F29. The booth will include live registration for card services, and the first 2000 people to register with Wirex, order and activate their card will receive 20 Nano, one of the most popular altcoins in the APAC region.
About Wirex:
Wirex gives its customers the power to use their money, their way. By connecting traditional and new digital ecosystems on one borderless payment platform, Wirex provides an alternative to conventional financial institutions and empowers retail and corporate customers to buy, exchange, and pay using fiat and cryptocurrency. The company has over 3 million customers across 130 countries and has processed more than US$2.6 billion in transactions to date.
PartnerMatrix to power AsianLogic's Dafabet and Nextbet brands with agent system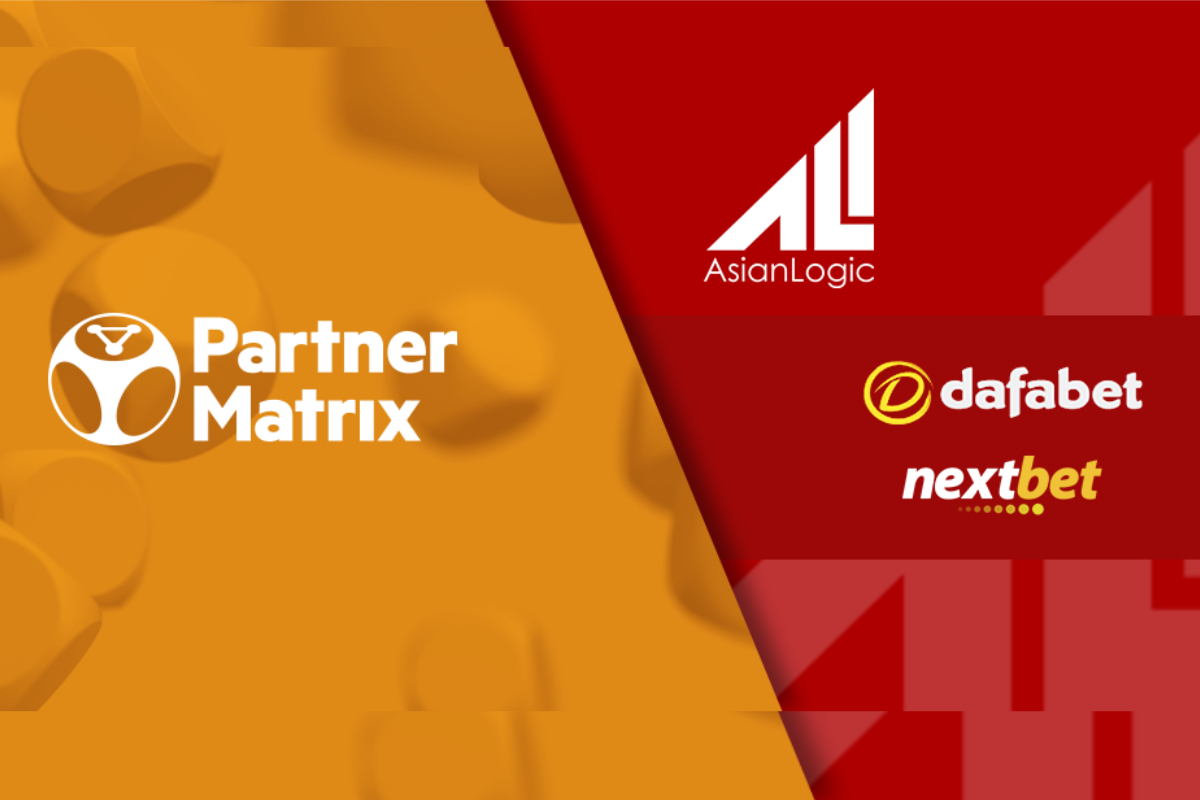 Reading Time:
2
minutes
EveryMatrix is thrilled to announce a new partnership with AsianLogic to power two of their established sports betting brands – Dafabet and Nextbet – with a powerful and robust agent system. AsianLogic will employ PartnerMatrix solution to acquire offline players and expand their customer base.
Part of EveryMatrix Group, PartnerMatrix's agent system enables bookmakers and casino operators to create easy to manage agent networks worldwide. The system allows the creation of multi-level structures of agents and can be tweaked according to the operators' needs. AsianLogic will withhold control over the incoming bets while managing the network by employing real-time risk data.
Nikos Diakoumopoulos, AsianLogic Marketing Director, comments: "We are delighted to be working together with EveryMatrix, a company with great expertise in the industry. We are confident that our partnership together will be a greatly successful one."
Levon Nikoghosyan, PartnerMatrix CEO, adds: "AsianLogic is one of the largest private operators in Asia and is highly respected within the industry. Signing with AsianLogic to cater for two of their biggest brands, Dafabet and Nextbet, is an important win for our team and we are proud to see large operators entrusting our software and the management of their valuable agent networks.
"With the PartnerMatrix Agents System, our clients can create an easy-to-manage agent network with little efforts and resources. Sportsbook and casino operators worldwide can assign agents to promote their business while keeping complete transparency and control over incoming bets."
PartnerMatrix's solution is built on two pillars, agent system and affiliate management software, and is currently used by over 80 operators to reach over 33,000 affiliates and 7 million players. EveryMatrix is among the few companies in the world to provide through PartnerMatrix a complete affiliate marketing and agent management system as a unified stand-alone solution.
About AsianLogic:
AsianLogic Limited  is a market leader in the online and land-based gaming industry in the Asia Pacific region. The company has a portfolio of long-established and successful online brands, many of which have been operating for ten years or more. The company currently employs over 1,000 people.
Dafabet has been present on the Asia Pacific market since 2004 and the brand is firmly established as one of the leading companies at the forefront of investments and developments within the Asian gaming market.
About EveryMatrix:
EveryMatrix delivers a modular and API driven product suite including a market-leading one-stop shop casino content aggregator and integration platform, a cross-product bonusing engine, a fully managed sportsbook and sport data services, a stand-alone payment processing product, and a multi-brand affiliate/agent management system.
To offer the services required by operators, the EveryMatrix products work together as an entire platform or independently and can be easily integrated with existing platforms to accommodate different types of clients from bookmakers to lotteries and, from existing large operations to newcomers. Learn more at www.everymatrix.com.