Operators pledge strong support for Responsible Gambling Week with eye-catching new initatives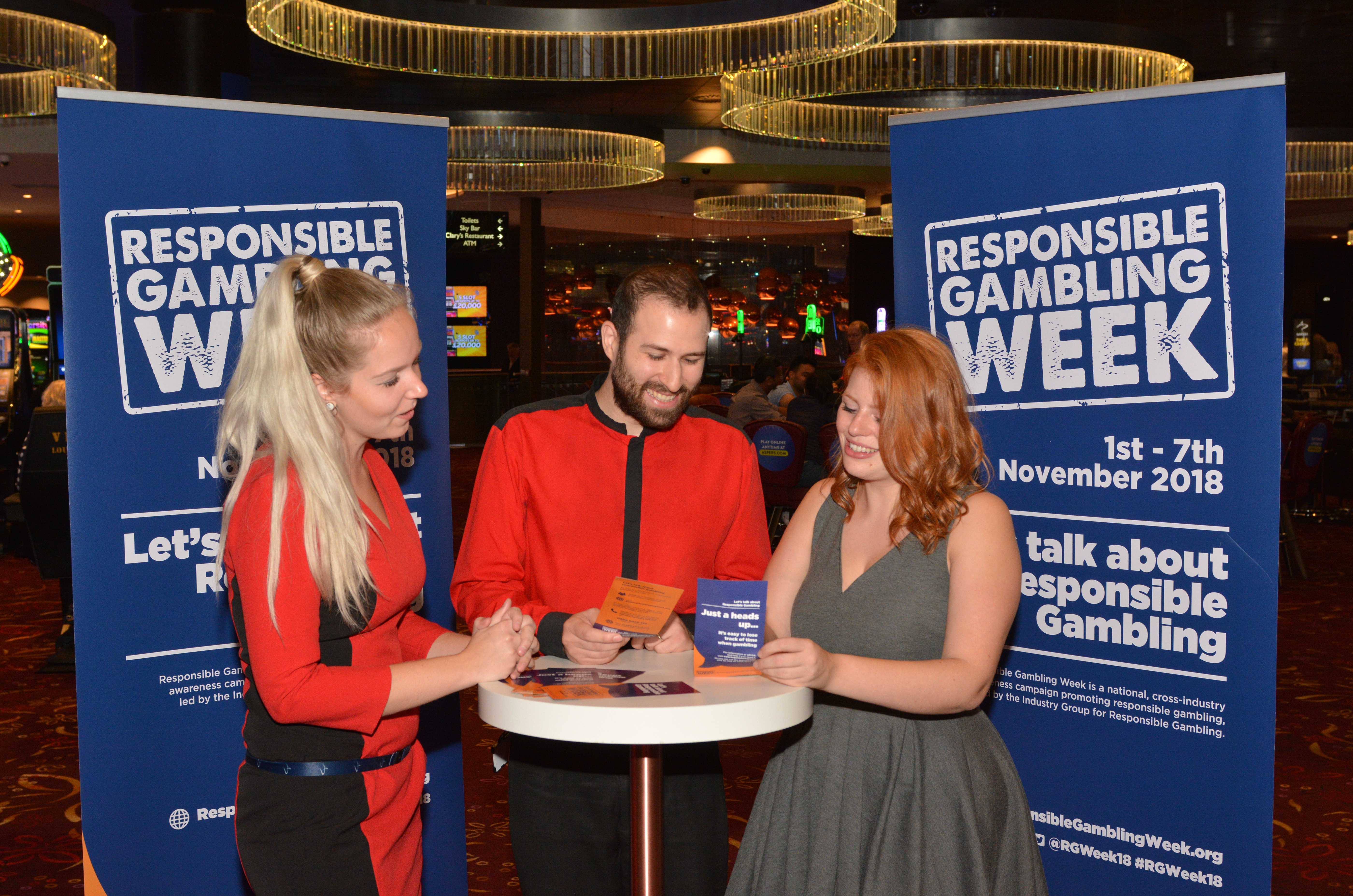 Reading Time:
3
minutes
Responsible Gambling Week 2018 will be bigger and bolder than last year's inaugural campaign, with operators announcing strong support for the event in the first week of November.
More than 127,000 staff at more than 11,000 gambling venues and online sites in the UK and Ireland will take part in Responsible Gambling Week, sparking a national conversation with customers and their friends and families about what it means to gamble responsibly.
All gambling operators have committed to the campaign, taking place from November 1-7, which is organised by the Industry Group For Responsible Gambling, and will promote consistent messages and branding in venues, online and on their social channels.
Several operators, suppliers and publishers have announced significant initiatives to ensure the campaign reaches the widest possible audience:
JPJ Group is donating advertising space at key London Underground stations throughout Responsible Gambling Week
Clarion Gaming is funding a targeted influencer engagement campaign to run on Instagram before and during the week
Aspers, Mecca, William Hill and Cashino provided staff and venues for campaign imagery
Virgin Games mocked up its site for a Responsible Gambling Week 'takeover'
Genting staff are organising a wide range of charity fundraising events at their venues throughout Responsible Gambling Week
Leading trade publications and online platforms are donating advertising space
Other operators will announce their own initiatives in the coming weeks and the event is supported by gambling charities, GambleAware, GamCare, and YGam (Young Gamblers Education Trust), and by the Gambling Commission.
Responsible Gambling Week now has its own website, https://responsiblegamblingweek.org/ which includes details of all companies and organisations who are supporting the campaign. Operators and supporters can download responsible gambling literature and other campaign materials from the site. Practical advice for customers is being shared on the campaign's social channels @RGweek18 and the campaign hashtag is #RGWeek18.
John Hagan, Chairman of the Industry Group for Responsible Gambling, said:
"It is heartening to see the support of leading operators for Responsible Gambling Week. Our aim is to make the event bigger and better than last year and we are using the collective networks, venues and staff of all gambling sectors, and our digital channels, to reach a wider audience and raise awareness".
Simon Wykes, CEO of Jackpotjoy Operations Ltd, said:
"JPJ Group plc fully supports Responsible Gambling Week. Preventing the harms associated with problem gambling is a shared goal among companies working in the gaming industry, and one of the most effective ways to ensure players gamble responsibly is to arm them with the information they need to make responsible choices."
This year's campaign includes Ireland for the first time, where it will be supported by more than 800 bookmakers, and by the Arcades Association, the Gaming and Leisure Association of Ireland, Horse Racing Ireland and the Irish Greyhound and Horse Racing Tote.
Sharon Boyne, Chairperson of the Irish Bookmakers Association, said:
"We are delighted to be partnering with the IGRG and joining their Responsible Gambling Week. Merging both campaigns can only help to increase the impact and reach of the campaign and ensure maximum coverage for the week".  
ABOUT RESPONSIBLE GAMBLING WEEK:
The theme of the week is 'Let's Talk About Responsible Gambling' and practical advice will be shared through social media channels to ensure responsible gambling messages reach the widest possible audience.
The event is being organised by the Industry Group for Responsible Gambling (IGRG), which, through its member trade associations, covers online, amusement arcades, bingo clubs, bookmakers and casinos.
Among the activities taking place during the week is a responsible gambling training programme being run by the charities, GamCare and YGam (Young Gamblers Education Trust ) for teachers, university professionals and community workers who work with younger people.
At every gambling venue in the country, responsible gambling literature will be made available to customers, designed to trigger conversations about how to keep gambling fun and safe. Customers who need further help or information will be signposted to GambleAware, an independent charity which funds research, education and treatment, and is supporting Responsible Gambling Week.
ABOUT IGRG:
Established in 2014, the IGRG promotes socially responsible gambling within the British gambling industry, in support of the three licensing objectives in the Gambling Act 2005.
The IGRG comprises the Association of British Bookmakers (ABB); British Amusement Machine Association (BACTA); The Bingo Association (BA); National Casino Forum (NCF); and Remote Gambling Association (RGA).
IGRG's member associations represent some 640 operators and 8,500 licensed premises, reflecting the spectrum of gambling businesses.
Digitain Appoints Peter Nolan as its New Strategic Consultant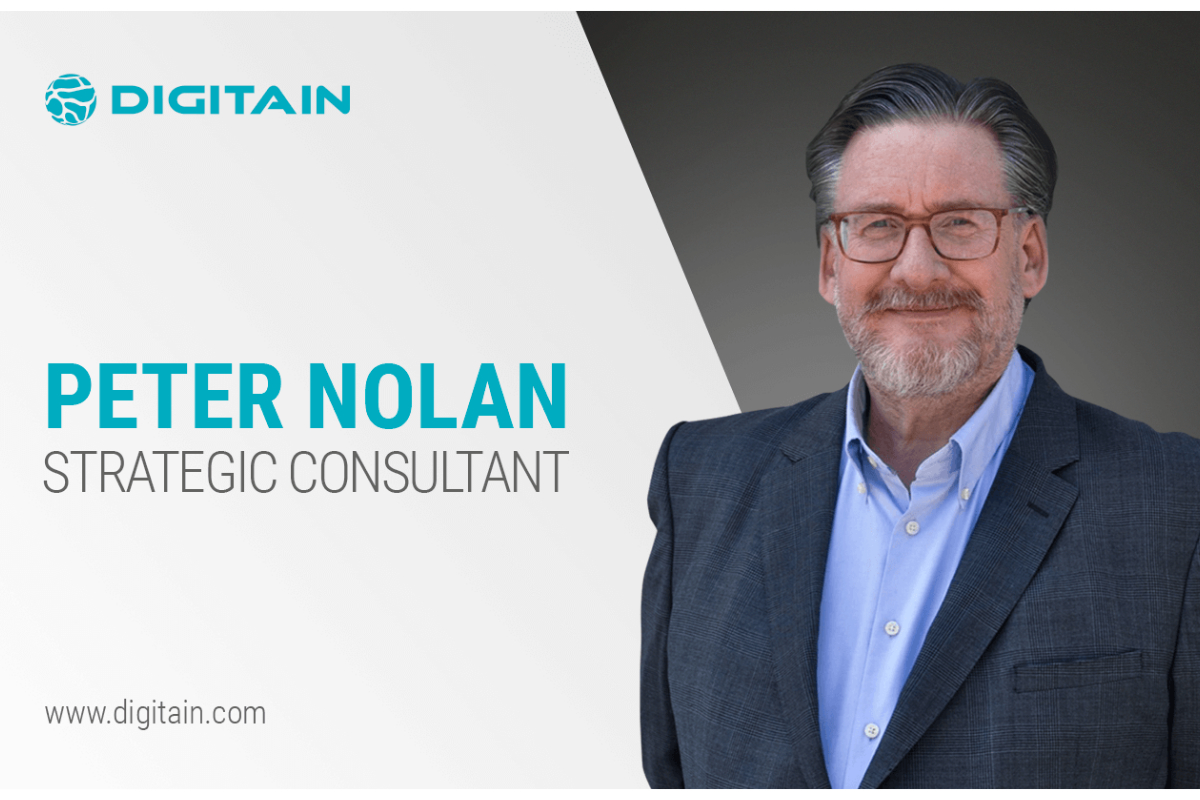 Reading Time:
< 1
minute
Casino platform provider Digitain has appointed Peter Nolan as its new Strategic Consultant. Peter Nolan is having more than 20 years of experience in the iGaming industry.
Peter's responsibilities at Digitain will include managing media relations, as well as consulting on B2B marketing, sales and business strategy.
"Digitain is a renowned market-leader with a widely acclaimed offering, and I'm immensely proud to join such an enthusiastic and skilled team as their Strategic Consultant. I look forward to helping the Digitain team consolidate the remarkable achievements to date, and help them to drive innovation, improve quality and deliver best-in-class customer satisfaction," Peter Nolan said.
"With a wealth of experience working internationally for some of the industry's most established businesses, we are thrilled to welcome Peter into the Digitain family. The knowledge and experience he brings to Digitain, gained in a corporate environment and also as a consultant, will deliver fantastic added value to our teams and business," Suren Khachatryan, CCO of Digitain said.
IBIA and Speel Verantwoord sign cooperation agreement on betting and integrity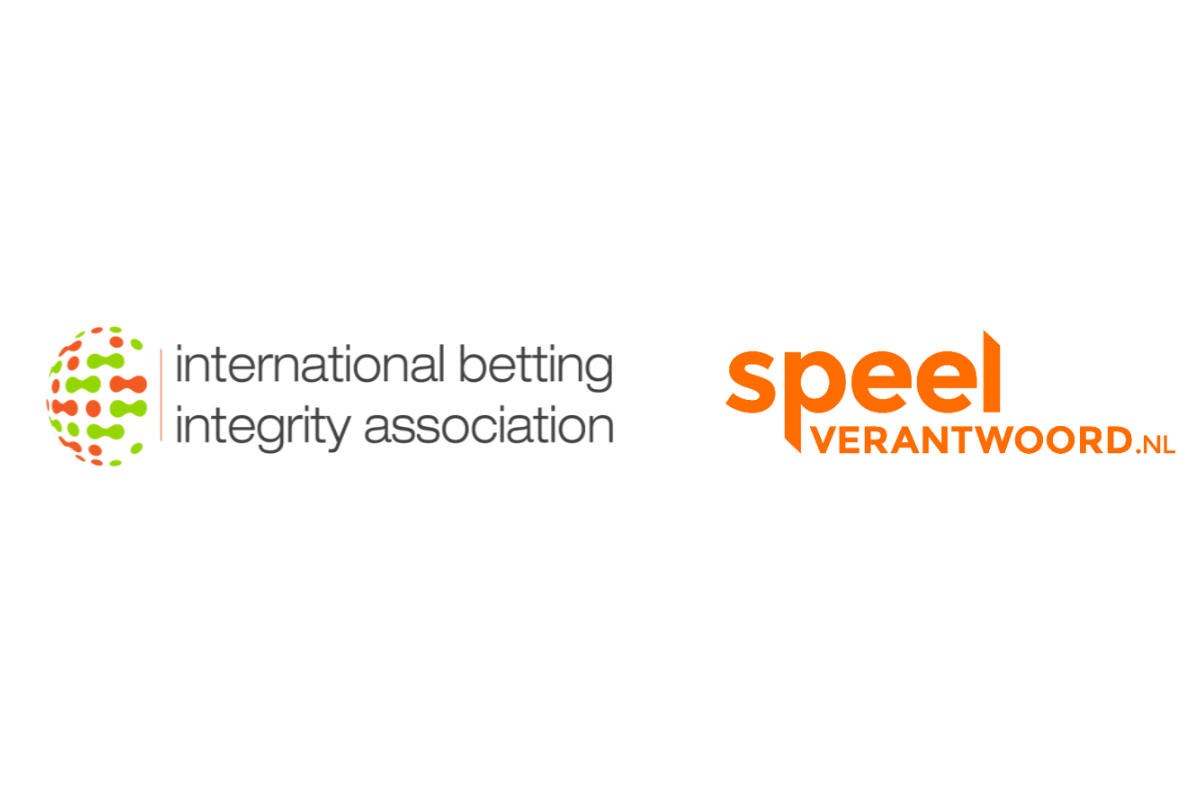 Reading Time:
< 1
minute
The International Betting Integrity Association (IBIA) and the Netherlands online gambling trade body Stichting Speel Verantwoord (SSV) have signed a partnership agreement providing a framework for cooperation and coordination between the two bodies. The memorandum of understanding (MoU) will see the associations work on projects aimed at promoting and establishing viable regulated betting markets with high consumer channelling and related consumer, sports and operator integrity protection measures. Joint activity will be particularly focused on the Netherlands as it moves towards the opening of its online gambling market from mid-2021.
Peter-Paul de Goeij, Managing Director of the SSV, said "There are a significant number of companies that are members of both associations and there is clear benefit for our two bodies from working closely in the lead up to the introduction of the remote gambling law. Whilst both associations welcome the opening of the market, the law places a number of restrictions on certain betting products on integrity grounds, which both the SSV and IBIA have questioned; there is a general concern about the impact on consumer channelisation and market viability."
Khalid Ali, CEO of IBIA, said: "The Netherlands law presents a number of opportunities and challenges for operators concerning the availability of betting and related integrity issues. We will be seeking to work closely with the SSV to establish a working relationship with policymakers and other stakeholders to discuss those issues in more detail and to ensure that the market opening is successful. This includes supporting the licensing requirement for all sports betting operators to be a member of an integrity monitoring body, and where the Dutch law specifically mentions IBIA as a best practice model."
Triple Cherry closes casino supply agreement with SekaBet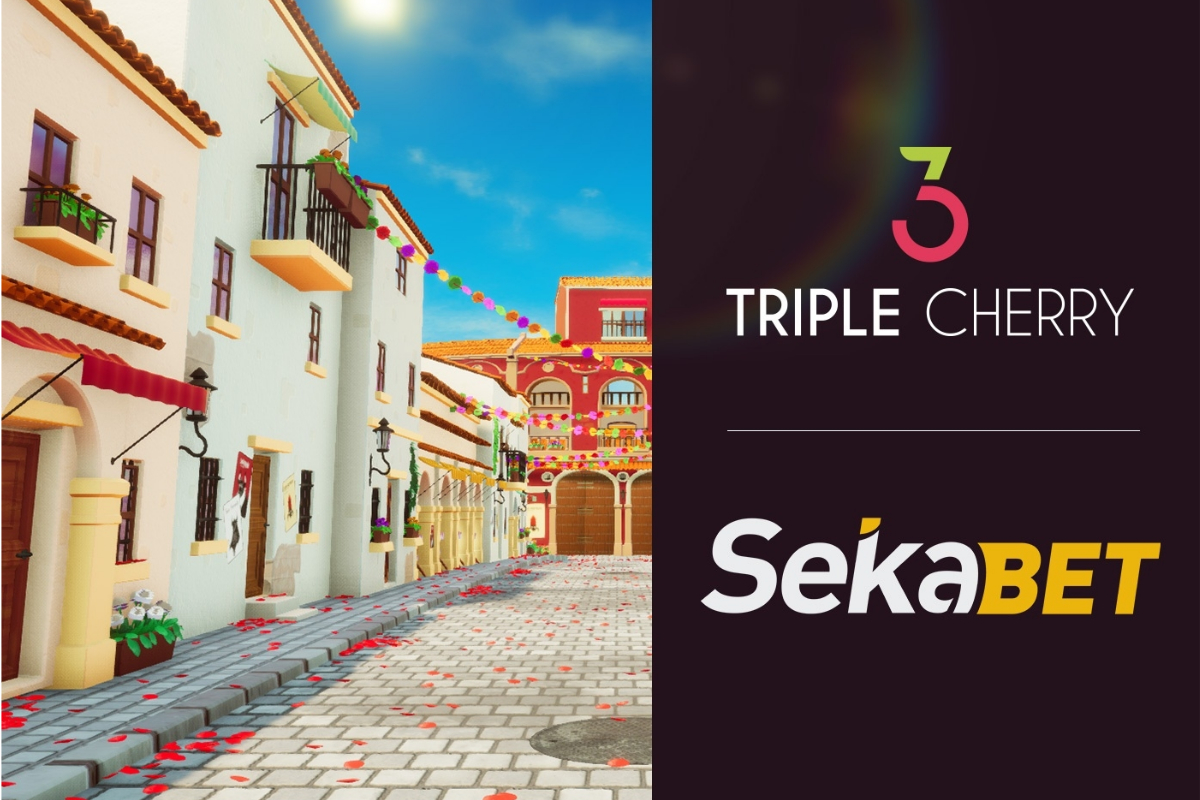 Reading Time:
< 1
minute
Triple Cherry, the video slot supplier company, continues its expansion around the world. SekaBet casino welcomes Triple Cherry games thanks to the signing of a significant deal between both companies.
Triple Cherry has a proven experience developing casino games, this fact is reflected at the developer's portfolio. Each slot has a story behind and this is what the company wants to transmit through the detailed graphics, animations, maths and music.
SekaBet users will have the opportunity to enjoy the entire portfolio of video slots from Triple Cherry among which are the latest titles such as Starfall Mission, Carnaval do Rio or Monsters fear Bullets.
Juan Antonio Galindo, CEO of Triple Cherry commented: "​We are really pleased with this collaboration.The work by the SekaBet team has been very efficient and fast at all times. We are excited to have a place in this great casino and we hope to continue working together for a long time. ​"
Andreas Zimmerman, CEO of Sekabet said "​We are very happy to include Triple Cherry Slots in our wide range of Casino products. We are sure that our players will choose Triple Cherry Slots over others as they have a great quality product. I also would like mention that Triple Cherry Slots have been great to work with throughout the integration process, and we hope to enjoy a long and successful relationship as we grow our businesses together​."