Mega Millions $548 Million Jackpot – Buy Mega Millions Lottery Tickets Online at Lottosend.com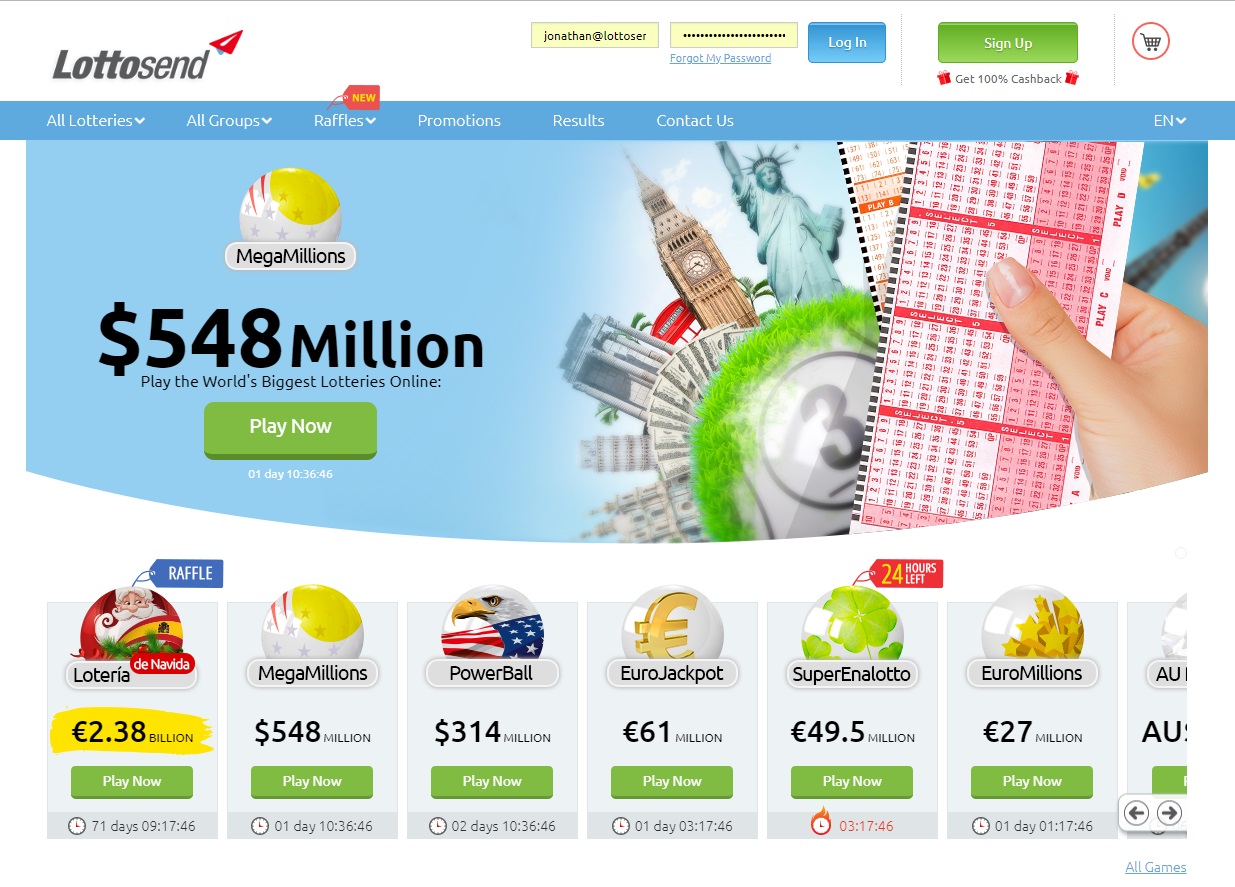 Reading Time:
2
minutes
It is your time to shine and most importantly, it's your time to shine hard! Lottosend is proud to announce that you now have the opportunity to grab the Mega Millions Jackpot, which is now currently topping at $548 Million. It's a nice figure and there is no doubt that you need to pick the right lottery operator.
There is one online lottery that has been very lucky lately and this is proven by the fact that in a research, Lottosend has been ranked as one of the top 5 online lottery services in the global online lottery market. Lottosend just last year had a client from Europe who won a $29,396 Mega Millions tier 3 prize!
Yonatan M., Head of English Markets Business Development at Lottosend stated that, "Lottosend is proud to be one of the top 5 online lottery services in the global online lottery market and I am certain that people around the world will be hearing more about Lottosend in the future. Lottosend is selling a lot of tickets for international lottery games to players from all around the world and it is just a matter of time until a Lottosend client hits a jackpot prize."
You can Buy Mega Millions Tickets Online on the following link and you can view the Mega Millions results here.
About Lottosend
According to a recent research, Lottosend is one of the top 5 online lottery services in the global online lottery market. Lottosend offers a unique lottery ticket service that gives a simple, trustworthy and comfortable way to take part in the biggest and most lucrative licensed lotteries in the world, such as the USA Mega Millions. Lottosend provides lottery players from around the globe an opportunity to participate in some of the most popular lottery jackpots from the comfort of their PC or mobile device. Lottosend just last year had a client from Europe who won a $29,396 Mega Millions tier 3 prize!
For more details, visit their website: www.lottosend.com
Email: team@lottosend.com
Phone: UK(+44)-203-026-0220 | AU(+61)-288-805-606
Battle for Humanity's Survival in Pariplay's New Zombies Gone Wild Video Slot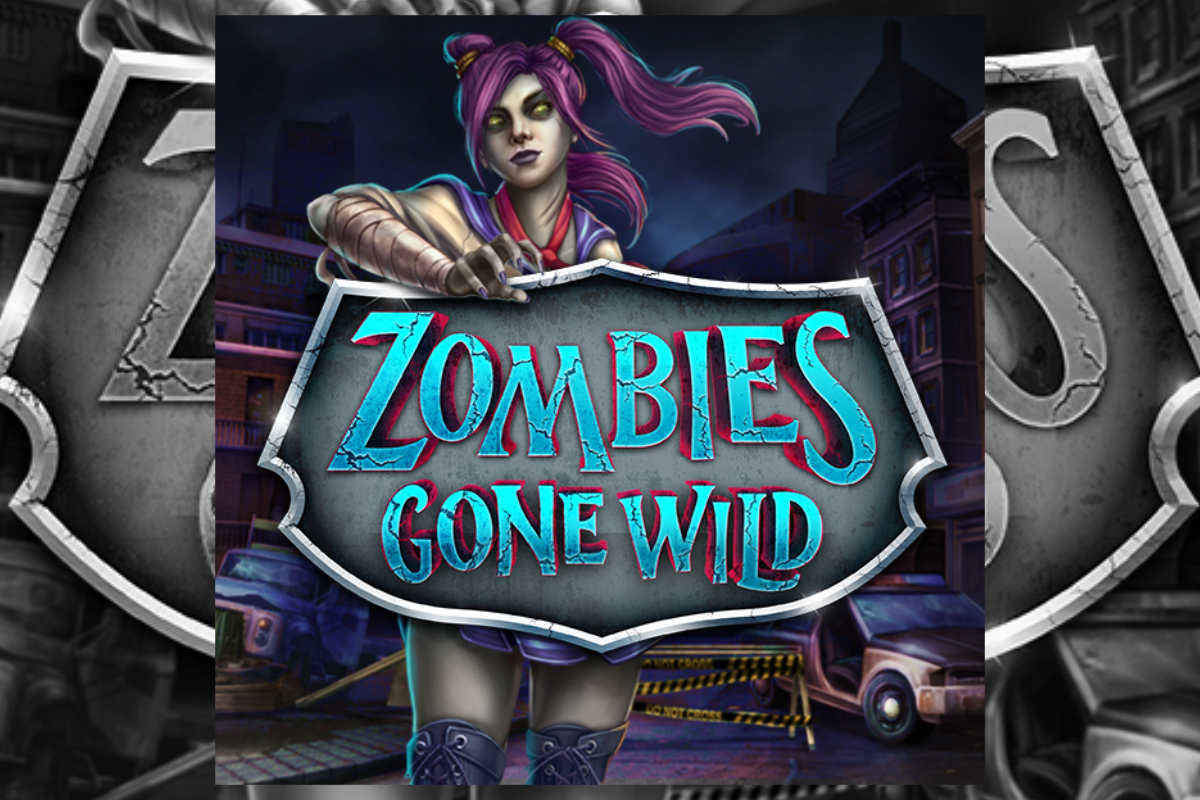 Reading Time:
2
minutes
iGaming software provider pits zombie hunters against the undead in this action-packed offering
Pariplay Ltd., a gaming technology company serving iGaming operators, land-based casinos and lotteries, has released Zombies Gone Wild, an original online video slot inspired by pop culture's deep-rooted fascination with the living dead. Engaging characters, an atmospheric soundtrack and an array of exciting gameplay features, will have players of all experience players feeling like they are part of humanity's last stand for survival.
Pariplay's Zombies Gone Wild features 50 lines that pay both ways for even bigger rewards as well as a collection of wilds, free spins and jackpots. Ratcheting up the adrenaline pumping action are the expanding Mega Wilds, which occur when one of the game's three heroic zombie hunters are exposed to radiation and become Wild zombies. During the ensuing free spins, the hunter expands to increase the chances of winning.
The game also features three jackpots, each of which corresponds to one of the three zombie hunters. Players can contribute to the value of these respective jackpots with a winning line that includes a Wild zombie hunter symbol. The jackpot values are tracked with separate progress bars, which when full award multipliers of x25, x75 or x200 of the bet amount, respectively.
Other game highlights include the free spins feature, which awards up to 20 spins and can be retriggered up to three times with the initial number of spins awarded. Offered in over 20 languages, Zombies Gone Wild appeals to a broad audience with its thrilling combination of vile zombie hordes and formidable heroes, that latter of which wield a skateboard, katana and chainsaw as their respective weapons of choice.
Zombies Gone Wild also benefits players with an attractive 95.88% return-to-player (RTP) rate, while its development in HTML5 supports gameplay across mobile phones, desktops and other devices. The game also features a mobile portrait mode, allowing players to easily switch to one-handed gameplay.
Certified by gambling regulators in the UK, Isle of Man and Malta, the slot is the latest addition to Pariplay's growing portfolio of over 100 online casino games. Alongside its original and branded slot titles, the company also provides a selection of online scratch cards, bingo games and instant win titles.
Richard Mintz, Commercial and Marketing Director at Pariplay, said: "When designing Zombies Gone Wild, we knew it was important to give players a game that not only looked great but was also true to the spirit of a genre that holds such an important place in modern pop culture. That combined with our commitment to maximum entertainment, engagement and unique gameplay features, ensures that players of all experience levels will be eager to return to a world packed with rewards and adventure."
For more information about the Zombies Gone Wild slot launch, contact Pariplay.
Pennsylvania Gaming Control Board Reports January Fantasy Contests Revenue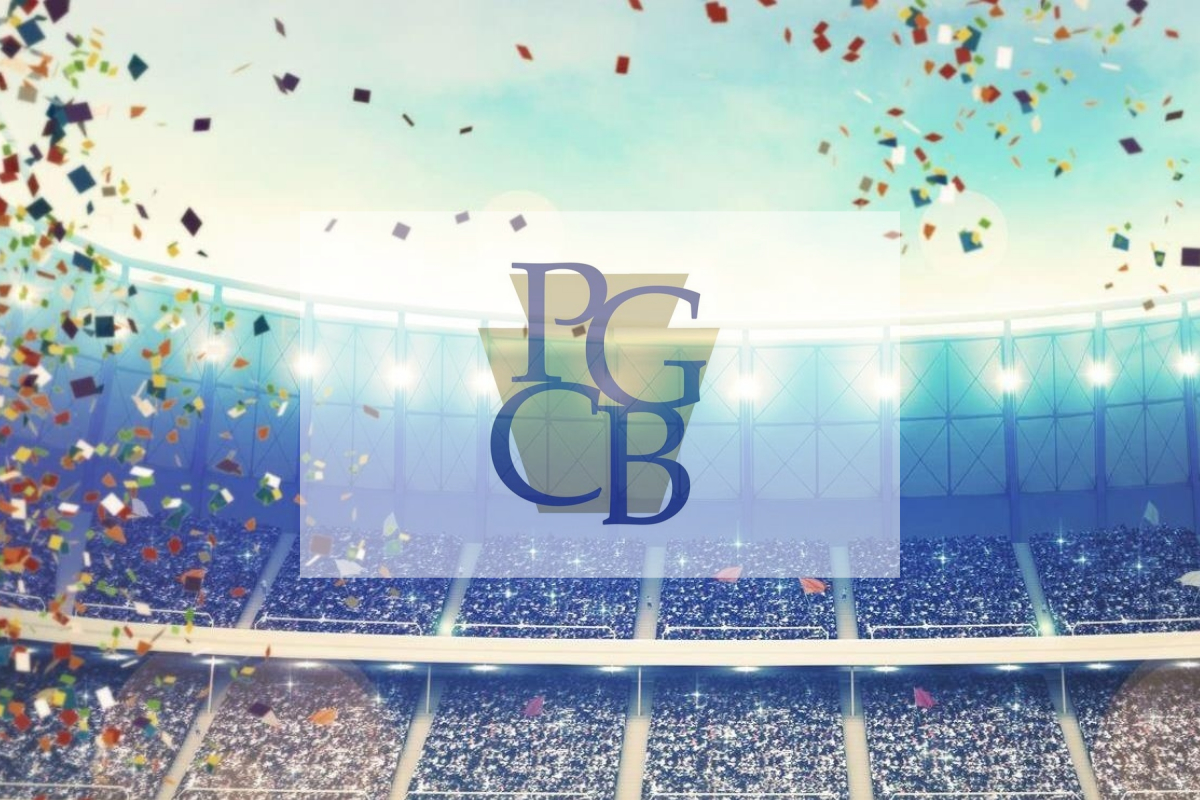 Reading Time:
2
minutes
The Pennsylvania Gaming Control Board posted on its web site the January Fantasy Contests Revenue Report. The report provides a breakdown on fees collected from the play of Pennsylvania participants, Fantasy Contests Operators' adjusted revenue, and tax revenue due to the Commonwealth. The report can be found at www.gamingcontrolboard.pa.gov.
Fantasy adjusted revenue for January was $2,116,499 compared to adjusted revenue of $2,860,503 in December 2018.
Tax revenue is derived through a 15% assessment on the adjusted revenue reported by the Fantasy Contest Operators and is deposited into the Commonwealth General Fund. This resulted in tax revenue generated during January of $317,475. Seven of the Fantasy Contest Operators reported tax revenue due.
Fantasy revenue and tax revenue for each of the providers for January 2019 is displayed in the following table:
Fantasy Contest Provider

January 2019

Fantasy Contest

Adjusted Revenue

January 2019

State Tax Due

DraftKings

$1,026,565.22

$153,984.78

FanDuel

$998,218.08

$149,732.71

Yahoo Fantasy Sports

$41,878.21

$6,281.73

DRAFT

$35,986.44

$5,397.97

Sportshub Technologies

$8,795.00

$1,319.00

Fantasy Draft

$4,201.20

$630.18

Boom Fantasy

$854.78

$128.22

Total

$2,116,498.93

$317,474.59
About the Pennsylvania Gaming Control Board:
The Pennsylvania Gaming Control Board is tasked to oversee all aspects of the state's casino industry, including sports wagering offered currently at six locations. The oversight also includes other new gaming initiatives, expected to be launched in the coming months, which were created through Act 42 of 2017, an amendment to the Race Horse Development and Gaming Act.
The Commonwealth's casino industry currently consists of 10 stand-alone and racetrack casinos in operation, along with the two smaller resort casinos.  These facilities collectively employ nearly 17,000 people and annually generate approximately $1.4 billion in tax revenue from slot machine and table games play. The largest portion of that money is used for property tax reduction to Pennsylvania homeowners.
Additional information about both the PGCB's gaming regulatory efforts and Pennsylvania's gaming industry can be found at gamingcontrolboard.pa.gov. You can also follow the agency on Twitter by choosing @PAGamingControl.
Source: Pennsylvania Gaming Control Board
Melco attains record-breaking 85 stars at 2019 Forbes Travel Guide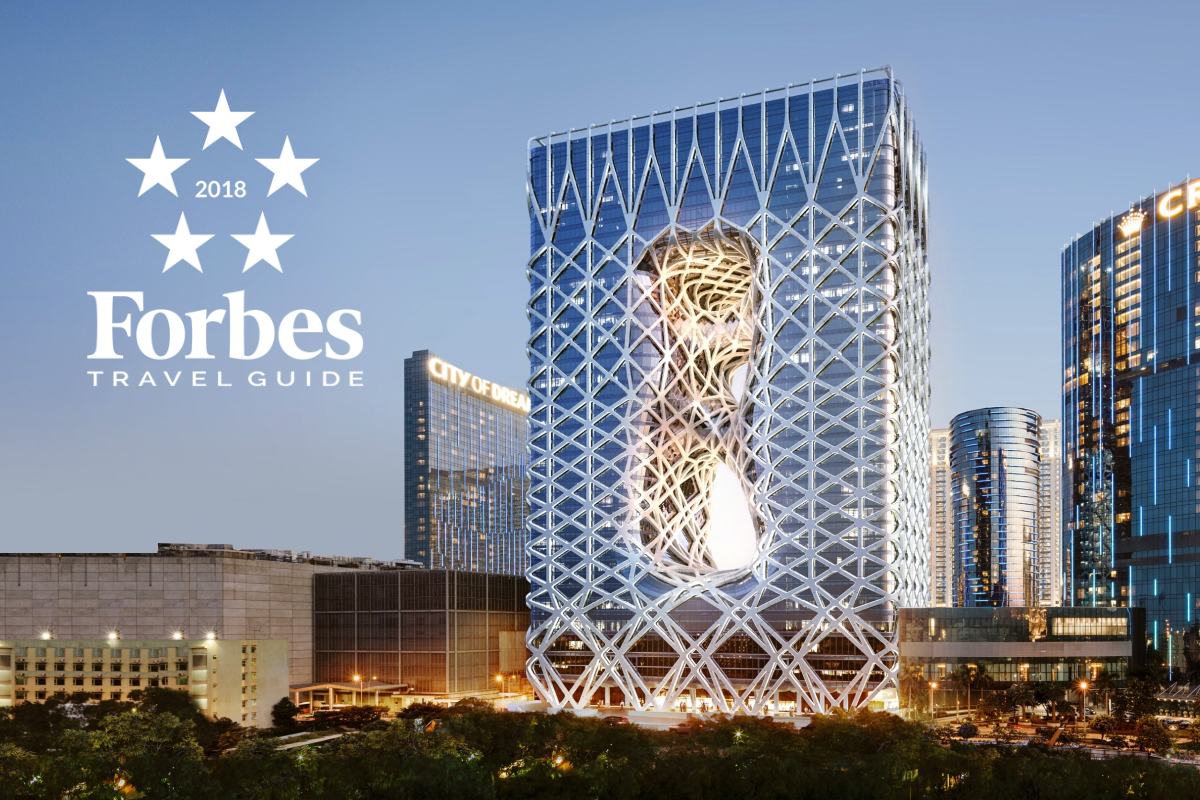 Reading Time:
3
minutes
Highest for any integrated resort operator in Macau & Asia with collective total of thirteen 5-star and five 4-star awards across all Melco properties
Melco Resorts & Entertainment Limited is pleased to announce that it has received a collective total of 85 stars across all its properties in the 2019 Forbes Travel Guide (FTG), including thirteen Five-Star awards and five Four-Star awards. This is the tenth consecutive year for Altira Macau to achieve the Forbes Travel Guide Five-Star recognition. Notably, Nuwa Macau at City of Dreams remains the first and only property in Asia to receive FTG Five-Star across its entire portfolio of hotel, spa and dining facilities; while Studio City is honored for the first time as a triple category FTG Five-Star property.
Mr. Lawrence Ho, Chairman and Chief Executive Officer of Melco Resorts & Entertainment said, "Attaining this level of recognition from Forbes Travel Guide has tremendous significance to us as a company, and to myself personally. We are delighted to see every property at Melco's integrated resorts being awarded with the most prestigious FTG Five-Star recognition. Forbes Travel Guide Star Awards hold as much relevance to our team members as they do to our guests, and is ongoing proof of Melco's commitment to excellence and relentless enthusiasm for creating exceptional and memorable experiences. I would like to express my deepest appreciation to every one of our hospitality professionals for their hard work dedicated to making Melco Asia's leading integrated resort operator."
Melco's properties to be awarded Forbes Travel Guide 2019 distinctions are as follows:
Melco 2019 Forbes Travel Guide Five-Star Ratings





Hotels

Nuwa, City of Dreams

Star Tower, Studio City

Altira Macau

Nuwa, City of Dreams Manila

Restaurants

Jade Dragon, Nuwa, City of Dreams

The Tasting Room, Nuwa, City of Dreams

Shinji by Kanesaka, Nuwa, City of Dreams

Pearl Dragon, Studio City

Aurora, Altira Macau

Tenmasa, Altira Macau

Spas

Nuwa Spa, City of Dreams

Zensa Spa, Studio City

Altira Spa





Melco 2019 Forbes Travel Guide Four-Star Ratings





Hotels

Grand Hyatt Macau

Hyatt Regency Manila

Nobu Hotel Manila

Restaurants

Ying, Altira Macau

Spas

NUWA Spa City of Dreams Manila
Forbes Travel Guide is the global authority on luxury travel. The guide's independent rating system for luxury hotels, restaurants and spas is recognized and well-respected as a premium ranking in the travel and hospitality industry.
About Melco Resorts & Entertainment Limited:
The Company, with its American depositary shares listed on the NASDAQ Global Select Market (NASDAQ: MLCO), is a developer, owner and operator of casino gaming and entertainment casino resort facilities in Asia. The Company currently operates Altira Macau (www.altiramacau.com), a casino hotel located at Taipa, Macau and City of Dreams (www.cityofdreamsmacau.com), an integrated urban casino resort located in Cotai, Macau. Its business also includes the Mocha Clubs (www.mochaclubs.com), which comprise the largest non-casino based operations of electronic gaming machines in Macau. The Company also majority owns and operates Studio City (www.studiocity-macau.com), a cinematically-themed integrated entertainment, retail and gaming resort in Cotai, Macau. In the Philippines, a Philippine subsidiary of the Company currently operates and manages City of Dreams Manila (www.cityofdreams.com.ph), a casino, hotel, retail and entertainment integrated resort in the Entertainment City complex in Manila. For more information about the Company, please visit www.melco-resorts.com.
The Company is strongly supported by its single largest shareholder, Melco International Development Limited, a company listed on the Main Board of The Stock Exchange of Hong Kong Limited and is substantially owned and led by Mr. Lawrence Ho, who is the Chairman, Executive Director and Chief Executive Officer of the Company.
About Forbes Travel Guide:
Forbes Travel Guide is the only independent, global rating system for luxury hotels, restaurants and spas. Started as Mobil Travel Guide in 1958, the company created the first Five-Star rating system in the United States. Today, Forbes Travel Guide's incognito inspectors travel the world, evaluating properties based on up to 900 rigorous, objective standards. The company's annual Star Ratings, reviews and daily travel stories help discerning travelers select the world's best luxury experiences.
Source: Melco Resorts & Entertainment Limited