Grand Opening of Shorelines Casino Peterborough Scheduled for October 15th, 2018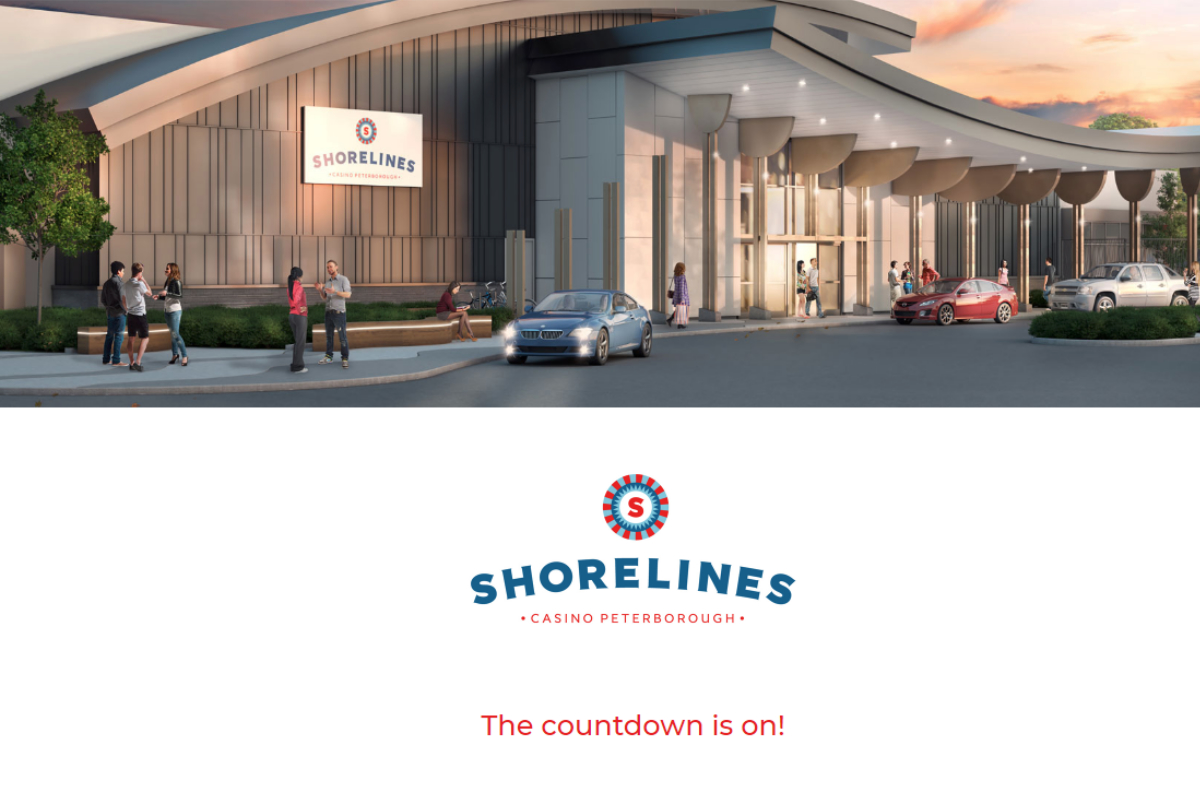 Reading Time:
2
minutes
Second casino to open in the Province of Ontario since 2006
Ontario Gaming East Limited Partnership (OGELP), a subsidiary of Great Canadian Gaming Corporation, is pleased to announce that Shorelines Casino Peterborough is scheduled to open on Monday, October 15th, 2018 at 5pm.
"Opening day will be an exciting one for our 300 team members – 180 of which are new – who are all very eager to showcase the new facility to the City and the marketplace," said Bryan Buchanan, General Manager at Shorelines Casino Peterborough.
The 50,000 square foot full-service casino will feature an array of the newest slot machines, live dealer table games such as blackjack, roulette, and baccarat, a Racebook, and a live entertainment area. The dining experience at Shorelines Casino Peterborough will offer a selection of modern casual fare at the Windward Restaurant and Lounge, and food lovers will also have an opportunity to indulge in a diverse selection of daily themed buffets at The Buffet.
The grand opening celebration will commence at 5pm and include a ribbon cutting ceremony, live entertainment and a special commemorative gift for the first 2,500 guests.
"As we get ready to open our doors and offer an unparalleled gaming and entertainment experience to our guests, we want to recognize the efforts of all the local businesses and trades personnel who worked on this project. Hiring local talent was very important to us and together we have constructed an exceptional facility," added Buchanan.
For more information about Shorelines Casino Peterborough and the grand opening scheduled for October 15th, please visit https://shorelinescasinos.com/peterborough/ .
Shorelines Casino Peterborough is located at 1400 Crawford Drive in Peterborough.
About Great Canadian Gaming Corporation:
Founded in 1982, Great Canadian Gaming Corporation is a BC based company that operates 28 gaming, entertainment and hospitality facilities in Ontario, British Columbia, New Brunswick, Nova Scotia, and Washington State. Fundamental to the company's culture is its commitment to social responsibility. "PROUD of our people, our business, our community" is Great Canadian's brand that unifies the company's community, volunteering and social responsibility efforts. Under the PROUD program, Great Canadian annually invests over $2.5 million in our communities, and in 2017, over 1,900 charitable organizations were supported by Great Canadian. In each Canadian gaming jurisdiction, a significant portion of gross gaming revenue from gaming facilities is retained by our crown partners on behalf of their provincial government for the purpose of supporting programs like healthcare, education and social services.
Source: Great Canadian Gaming Corporation
2018-2019 fiscal year – Loto-Québec reports strong financial results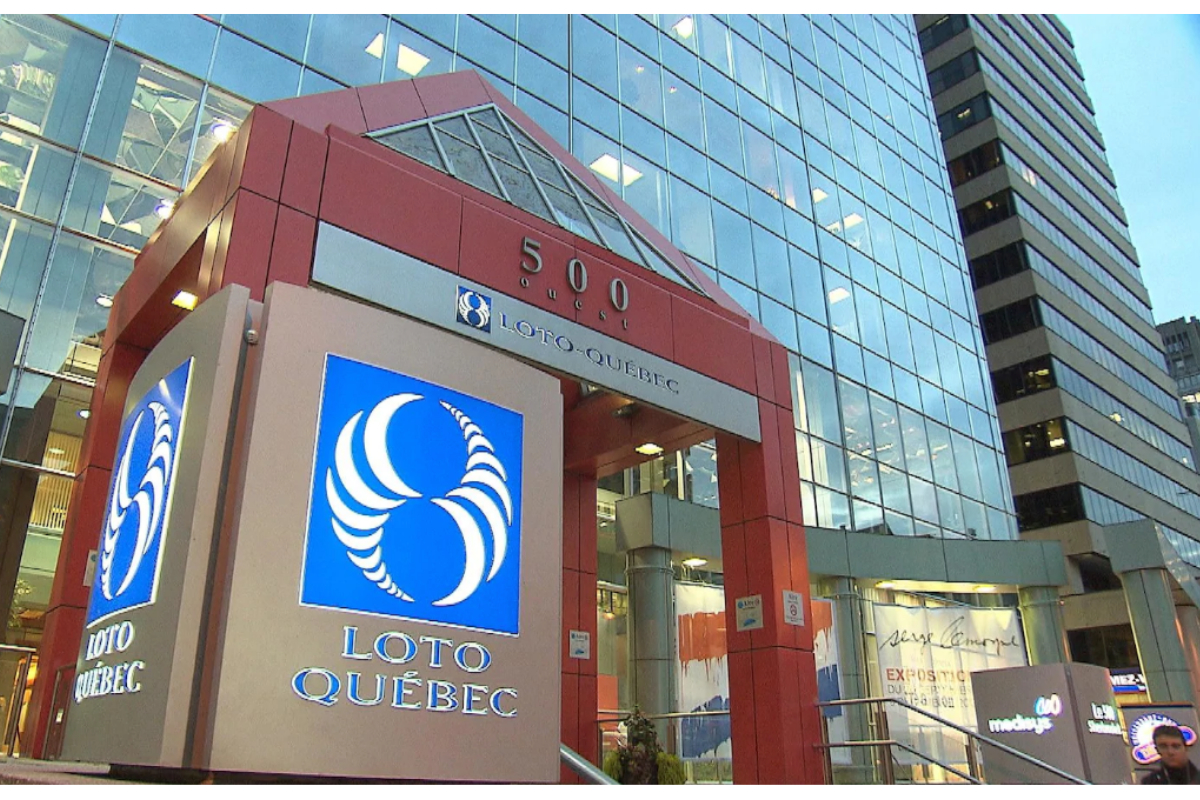 Reading Time:
2
minutes
Loto-Québec's 2018–2019 Annual Report was tabled this morning in the National Assembly. The Corporation's total revenues were $2.827 billion, exceeding its previous fiscal results by $84.9 million, or 3.1%. The net income totalled $1.408 billion, up $72.7 million, or 5.4%.
KEY FIGURES

Total revenues

            $2.827 billion

+3.1%

Net income

            $1.408 billion

+5.4%

Prizes paid out1

            $1.160 billion

+12.9%





REVENUES BY BUSINESS SECTOR

Lotteries

      $955.7 million

+8.7%

Casinos

      $917.9 million

+1.2%

Gaming establishments2

      $979.5 million

-0.2%

Online gaming3

      $105.4 million

+23.2%
QUOTE

"Over the past five fiscal years, even with our total revenues on the rise, we've maintained tight control over our expenses. That's helped to improve our productivity," says Lynne Roiter, President and CEO of Loto-Québec. "The ratio of net income over revenues has also risen from 45.5% in 2014–2015 to 49.8% in 2018–2019. All of our business sectors are contributing to the increase in net income, which reflects the efforts being made right across the Corporation."
HIGHLIGHTS
The increase in lottery revenues is primarily due to the strong performance of Lotto Max, for which sales were over

$52.3 million

, or 30.6% higher than those of the 2017–2018 fiscal year. The instant lottery category also showed continued growth (up

$18.8 million

, or 12.3%) due to the overwhelming popularity of permanent games and the holiday collection.
The casino sector delivered strong results, mainly due to the success of its themed promotions, which attracted close to 10 million customers. Despite road work and difficulties getting to the site, the Casino de Montréal managed to see an increase in revenues.
The drop in gaming establishment revenues can be attributed to the reconfiguring of the video lottery terminal network in bars, for which sales decreased by

$6.7 million

, or 0.7%. The drop was more pronounced in sectors that lost terminals.
The total revenues (lottery and casino games) generated by lotoquebec.com totalled

$105.4 million

, which is an increase of

$19.8 million

, or 23.2%, versus the previous fiscal year. Improving the ease of navigation between product lines improved the website's market share.
Responsible commercialization is a constant priority for Loto-Québec. Several information and awareness-raising initiatives were launched in the 2018–2019 fiscal year, including a campaign about the importance of respecting one's limits, an online video explaining how luck works, and a new slide-out menu on lotoquebec.com that links to information on responsible gambling.
Loto-Québec owes its outstanding results to the vision outlined in its 2017–2020 strategic plan: the Corporation has stayed focused on the customer, strengthened its focus on gaming and entertainment, maintained its responsible commercialization approach, and continued to improve its work processes in order to optimize convergence, agility and efficiency.
_________________________

1 Prizes paid out to lottery, bingo and Kinzo winners.

2 The gaming establishments sector includes the bar network, and gaming, bingo and Kinzo halls.

3 The revenues generated by lotoquebec.com are included in both the lottery and casino portions of the financial results.
Source: Loto-Québec
Raketech expands into Canada with CasinoFever.ca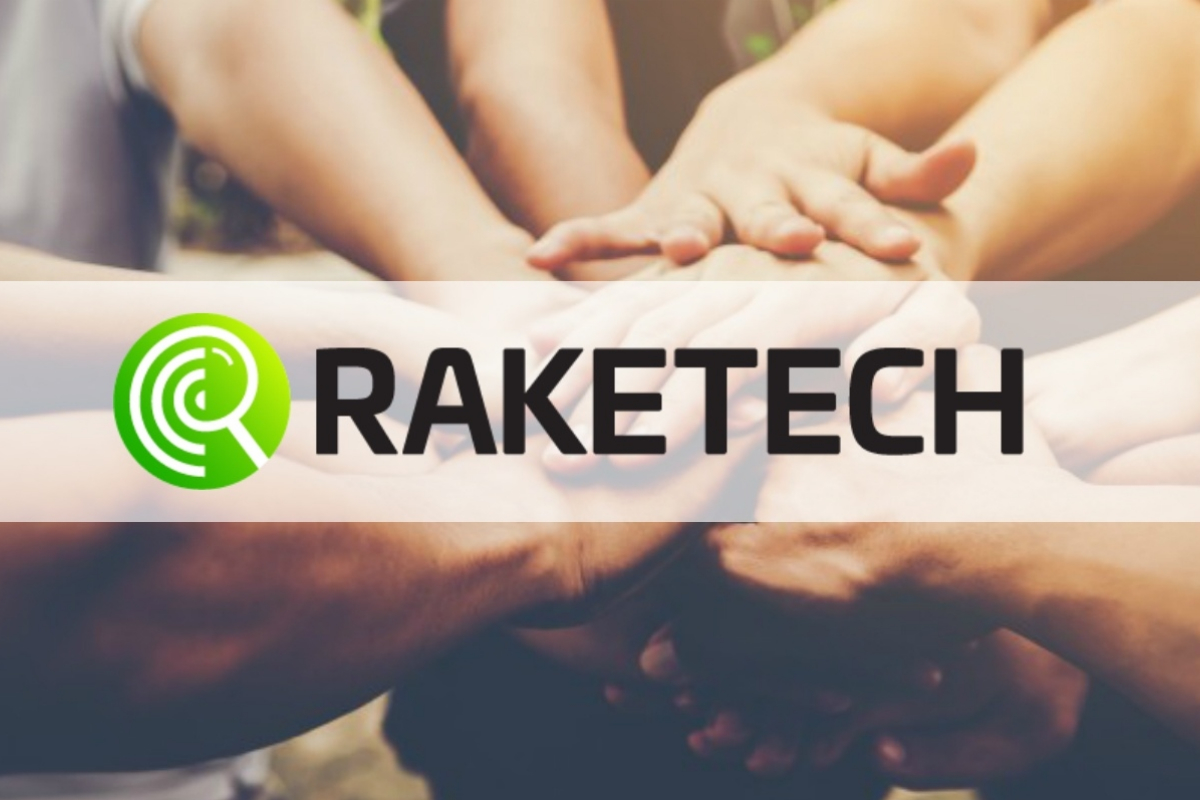 Reading Time:
1
minute
Raketech, a leading online affiliate and content marketing company, has strengthened its international footprint with the launch of CasinoFever.ca, a new online casino comparison website tailored for the Canadian market.
CasinoFever.ca will provide users in Canada with a comprehensive guide to the online casino world, offering reliable product, operator and bonus reviews, as well as useful tips and news related to the online casino world.
Michael Holmberg, CEO of Raketech said: "The launch of CasinoFever.ca further establishes Raketech's strategy to expand into North America, a continent where we are currently developing a handful of sites that see increasing traffic trends. CasinoFever.ca is one of those sites and has already converted its first ever user into a new casino player at one of our partners."
The website was developed by the people behind the successful CasinoFeber.se product, which has grown considerably in short space of time to become one of Sweden's most popular casino comparison sites. CasinoFever.ca runs on the same platform and will be continually improved to help guide Canadian players to the best available online casinos.
Michael Holmberg concluded: "I am happy to witness our beneficial partnership model with CasinoFeber.se – one of Sweden's most successful casino products in recent times – successfully enter an overseas market in the form of CasinoFever.ca. This is a stamp of quality for our operational model, that offers an opportunity for entrepreneurs to join forces with Raketech post-acquisition and grow the business together."
OLG Signs Casino Operating and Services Agreement for Niagara gaming bundle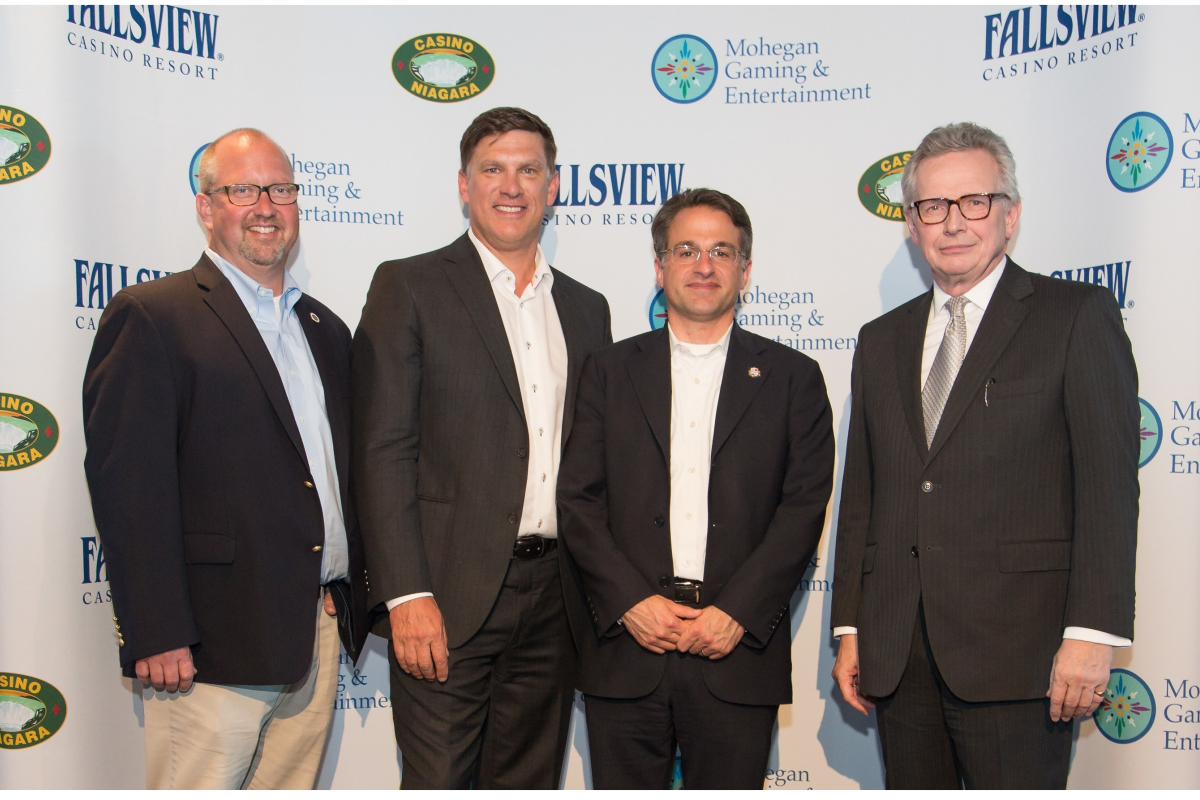 Reading Time:
2
minutes
Ontario Lottery and Gaming Corporation (OLG) has signed a Casino Operating and Services Agreement (COSA) with MGE Niagara Entertainment Inc. (MGE) for the Niagara Gaming Bundle.
This is the latest step in the transformation of land-based gaming in Ontario, which is creating the conditions for a vibrant gaming industry and bringing jobs and investment to communities across the province.
MGE now assumes responsibility for the day-to-day operations of Fallsview Casino Resort and Casino Niagara. MGE will also operate the future 5,000-seat Niagara Falls Entertainment Centre.
OLG has an internationally-recognized Responsible Gambling (RG) program and embeds its high standards for RG into the contracts it has with service providers.
OLG provides the provincial government with its largest source of non-tax revenue. Modernization helps OLG provide more money to Ontario for key government services.
About Mohegan Gaming & Entertainment:

Mohegan Gaming & Entertainment (MGE) is a master developer and operator of premier global integrated entertainment resorts, including Mohegan Sun in Uncasville, Connecticut and Inspire in Incheon, South Korea. MGE is owner, developer, and/or manager of integrated entertainment resorts throughout the United States, including Connecticut, New Jersey, Washington, Pennsylvania, Louisiana, Northern Asia, and Niagara Falls, Canada. MGE is owner and operator of Connecticut Sun, a professional basketball team in the WNBA and New England Black Wolves, a professional lacrosse team in the National Lacrosse League. For more information on MGE and our properties, visit mohegangaming.com
About OLG:

OLG is the Ontario government agency that delivers gaming entertainment in a socially responsible manner. OLG conducts and manages gaming facilities, the sale of province-wide lottery games, PlayOLG Internet gaming, the delivery of bingo and other electronic gaming products at Charitable Gaming Centres and is helping to build a more sustainable horse racing industry in Ontario. Since 1975, OLG has provided nearly $50 billion to the Province and the people of Ontario. These payments to the province support the operation of hospitals, amateur sport through the Quest for Gold program, local and provincial charities and problem gambling prevention, treatment and research.
All for Here – 100 per cent of OLG's proceeds are invested in Ontario

Source: OLG