GiG launches its first in-house developed Game on own operators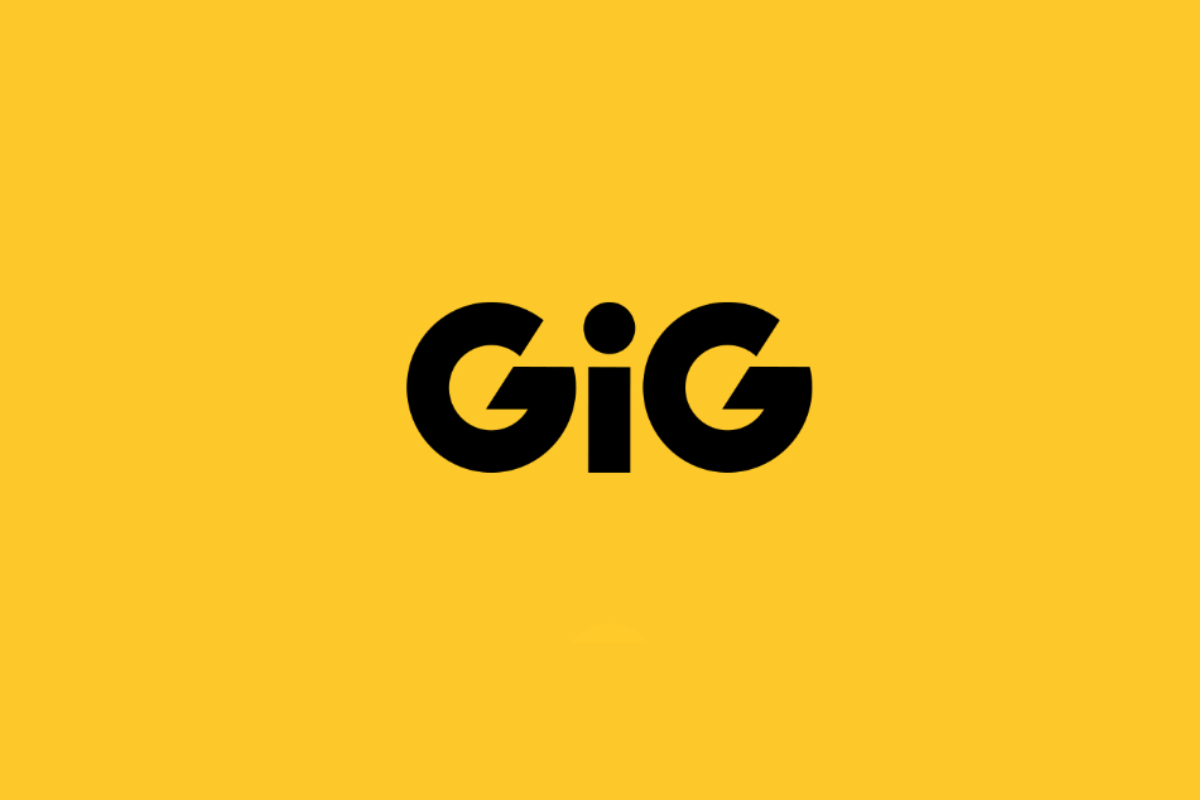 Reading Time:
2
minutes
Gaming Innovation Group Inc. (GiG) has launched its first in-house developed game, 'Wild Reels', under the new product line GiG Games, part of GiG's Casino Services. The game has been launched initially onto GiG's own internal operators as a 'soft launch', which means the game is still in a testing phase.
Full launch will follow as soon as the game performs to GiG's high standards. This is normal procedure when launching a new game and follows GiG's launch plan. As part of this launch, GiG obtained its MGA licence for Games.
GiG Games has been in development for the past year. The games studio develops gaming products including slots and table games. By adding GiG Games to its ecosystem of products and services, GiG is rapidly becoming a full-service solutions provider to the Gaming industry and now cover the whole value chain within iGaming.
Besides developing its own in-house games, GiG will also be allowing other games studios to build their games onto the GiG Games platform. This collaboration enables an increase in efficiency and productivity which will enable GiG to frequently launch multiple games.
From launch date until end of H1 2019, GiG expects to have launched a total of six to eight games and to launch a number of additional games through collaborations with external game studios.
About Gaming Innovation Group (GiG):
Gaming Innovation Group Inc. is a technology company providing products and services throughout the entire value chain in the iGaming industry. Founded in 2012, Gaming Innovation Group's vision is 'To open up iGaming and make it fair and fun for all'. Through our ecosystem of products and services, we are connecting operators, suppliers and users, to create the best iGaming experiences in the world. Gaming Innovation Group operates out of state-of-the-art offices in St George's Bay, Malta and is listed on the Oslo Stock Exchange under the ticker symbol GIG.
IESF Concludes World Esports Summit and Unites the World Esports Family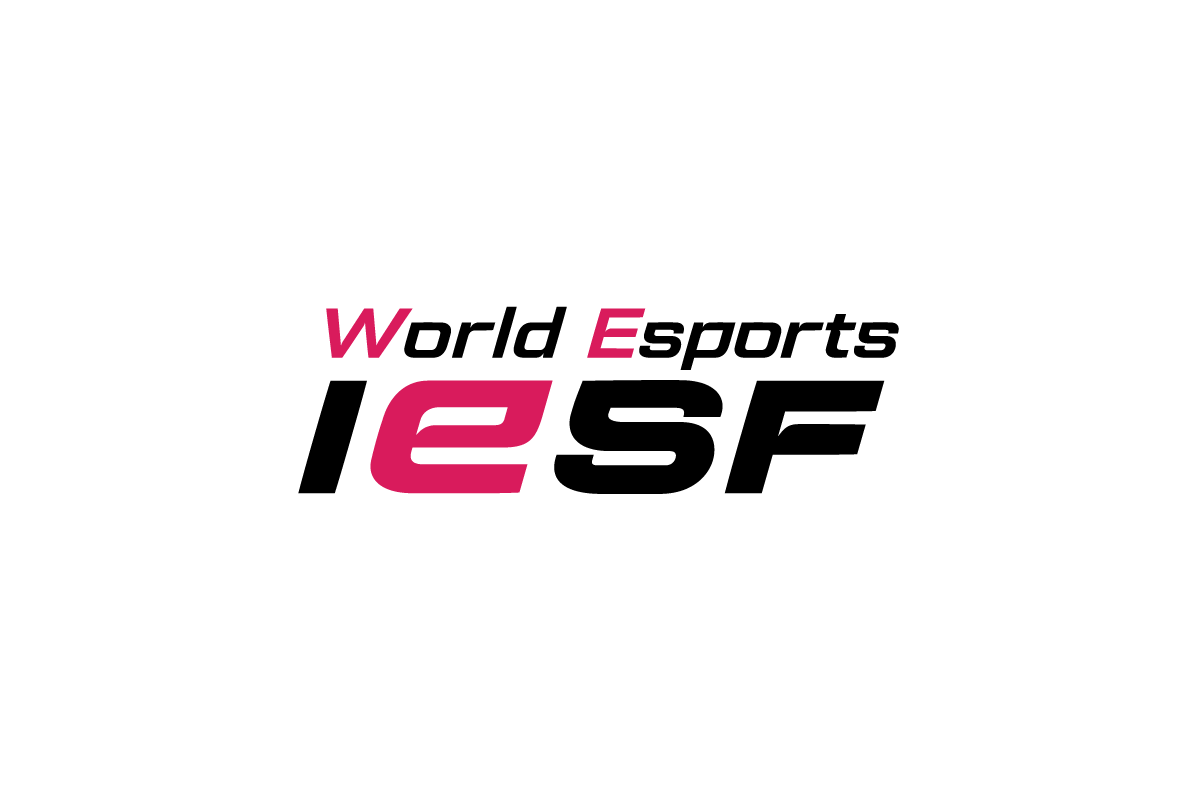 Reading Time:
2
minutes
Over 40 esports industry experts gathered in Busan to discuss the current state and future development of esports
The International Esports Federation (IESF) 2022 World Esports Summit wrapped up after two days and eight insightful panel discussions with key stakeholders in the World Esports Family and the wider esports ecosystem, including IESF President Vlad Marinescu and International Olympic Committee (IOC) Head of Virtual Sports Vincent Pereira. The 2022 edition of the WE Summit took place at the Busan Esports Arena in Busan, South Korea, as well as virtually online with support from the Ministry of Culture, Sports and Tourism, Busan Metropolitan City, and Busan IT Industry Promotion Agency.
This year was the seventh installment of the WE Summit, which debuted a refreshed branding and visual identity. Panelists included industry executives, global brands, government officials, and other esports leaders.
During the first day of the event, EA Sports Senior Program Manager Byungho Kang, KRAFTON Esports Lead Paul Kim, Nielsen Sports Commercial Leader Pelle Karlsso, IESF Athletes' Committee Chairperson Tiffany Lim, Advance Learning Partnership Consultant Nesli Kolasinli and more shared their insights and determined the key esports factors of success such as unity, close collaboration, recognition, education, and strong leadership.
IESF President Vlad Marinescu said: "We had a spectacular two days of the World Esports Summit that shined a spotlight on the World Esports Family. IESF would like to thank all of our passionate panelists, moderators, and esports fans who joined us here in Busan and virtually from around the world, and everyone who helped make the summit possible. We are so proud to host this annual event to provide a platform for esports leaders and stakeholders from member federations to discuss key issues in esports and the future of responsible esports worldwide."
To close out the final day of the WE Summit, IESF Secretary General Boban Totovski moderated a panel entitled "The Dynamic Roles of Esports Organizations," which featured Marinescu and Pereira as well as World Esports Consortium President Daniel Cossi, Asian Electronic Sports Federation COO Steve Tae Hyung Kim and ESL FACEIT Group SVP Public Affairs David Neichel.
During the panel, when asked about the Olympic vision for the future of esports, Pereira said: "The Olympic Esports Week in 2023, which we announced last week, will be a physical event that will include competition in virtual sports, hybrid games that will engage in physical activity, but also mobile games, console games and PC games. We'll also have exhibitions to showcase the best of esports aligned with the Olympic values and the Olympic spirit."
In addition to eight discussion panels, the first day of the WE Summit closed with the Referee Summit, moderated by Nesli Kolasinli, where three panelists came together to learn and develop the highest standards of referee training for IESF's 129 member federations to be used at events such as the annual World Esports Championships.
Day two of the WE Summit opened with the WE Academia Seminar. The winning research paper on this year's Academia Competition subject, "Health Wellness and Well-being in Esports," was presented. The submission entitled "Diversification of Esports Events for the Guarantee of Right for the Disabled" earned a grand prize of 4,000,000 KRW and a certificate from President Marinescu.
BETSSON GROUP SHORTLISTED FOR 6 AWARDS AT EGR ITALY AWARDS 2022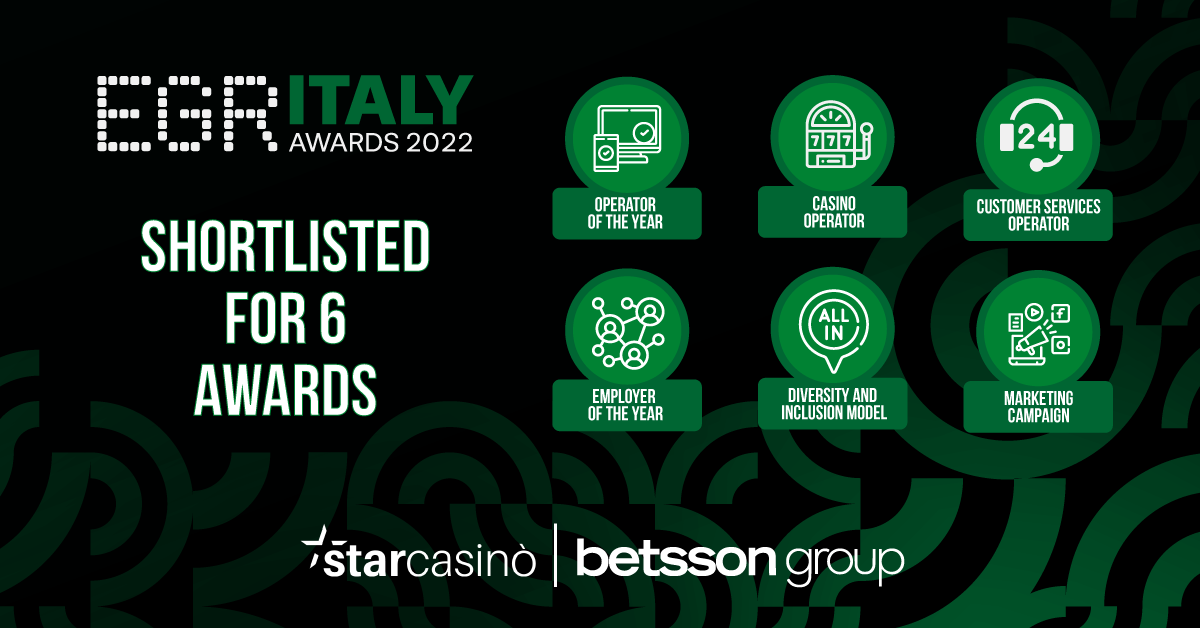 Reading Time:
< 1
minute
The EGR Italy Awards celebrate online gaming operators, affiliates, and service providers across the sector, shining a light on the incredible work carried out by organisations over the past 12 months. The Awards are designed to showcase the breadth and depth of the market across 20+ categories. The adjudication by a third party continues to be a part of EGR's pledge to make the judging process the most stringent in the industry. This ensures that the judging process is completely transparent, and the winners will clearly demonstrate the innovation and commercial success required to be rewarded with this honour.
The organisers of the event, eGaming Review (EGR) have said that "the calibre of entries received this year was incredibly high."
🏆 Operator of the year – StarCasinò
🏆 Casino Operator – StarCasinò
🏆 Customer services operator – Betsson Group
🏆 Employer of the Year – Betsson Group
🏆 Diversity & inclusion model – Betsson Group
🏆 Marketing campaign – StarCasinò Sport
The awards are taking place in Rome, Italy on 20th October
Lady Luck Games signs game distribution agreement with CYG Pte Ltd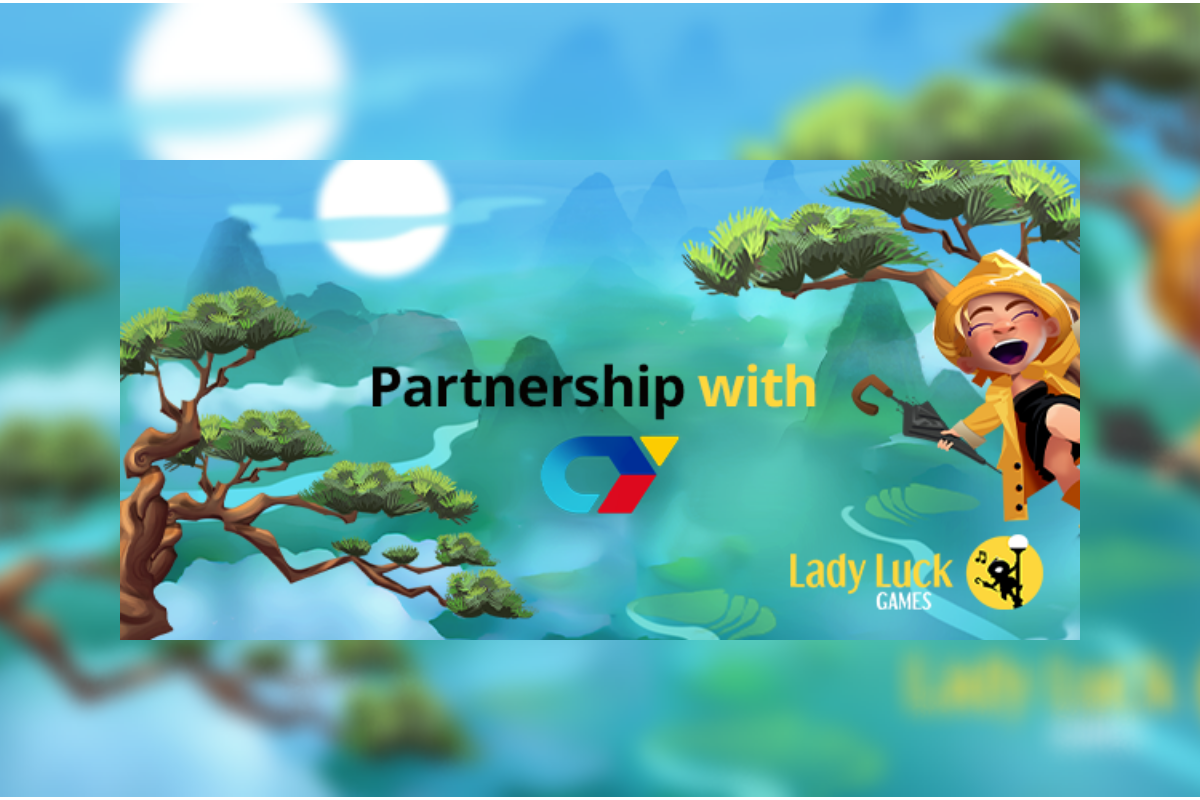 Reading Time:
< 1
minute
Lady Luck Games announced today that they have entered into an agreement with CYG Pte Ltd that allows its games distribution to regulated markets in Asia.
Mads Jørgensen, Co-Founder and Chief Executive Officer of LL Lucky Games AB said: "Only two weeks after announcing our prominent new strategic Asian investor in LL Lucky games AB, I am proud to announce a new partnership for regulated Asian markets that will have a massive impact on our business strategy.
"CYG Pte Ltd is a significant partner with many years of experience and knowledge in the Asian markets. This agreement is a milestone for Lady Luck Games and reinforces our ambition to become cash flow positive. The integration has already started and players will be able to enjoy more and more of our leading content in the coming months."
Michael Li, CEO of CYG Pte Ltd reiterated: "We are extremely proud and excited to announce our partnership with Lady Luck Games. As an already renowned provider of top-quality casino games in Europe, this partnership significantly enriches our content network. We strive to offer the best possible content and user experience, and believe with its carefully designed games and mechanics, Lady Luck Games is set to take the Asian regulated markets by storm."