PredictorBet Partners STATS to Power New Online Gaming Platform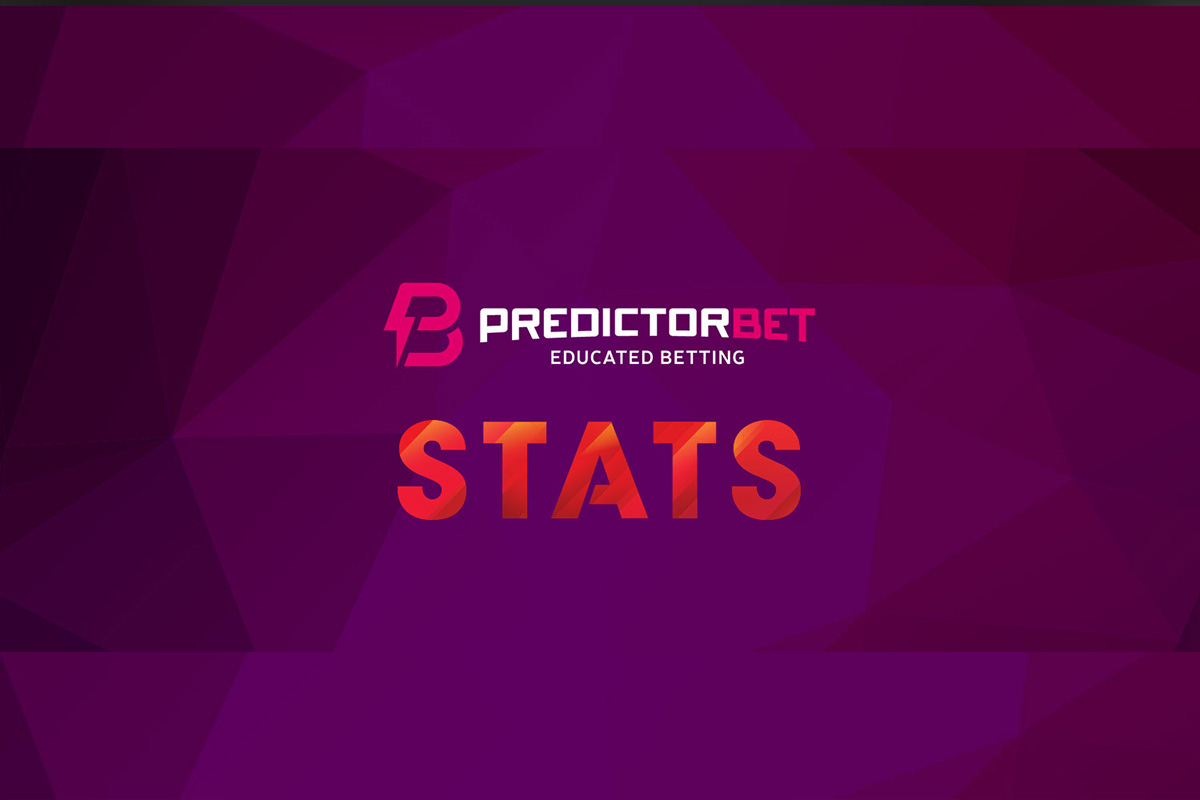 Reading Time:
2
minutes
STATS, the worldwide leader in sports data and intelligence, announced a new agreement to bring STATS' data to PredictorBet's online gaming platform, connecting fans with sports predictions worldwide.
PredictorBet, a UK based application, is a new online gaming platform allowing fans to predict the results of a vast array of tournaments and matches. Unlike traditional fixed-odds betting, 100 percent of the prize pot is paid out every game. Users can create their own fully customizable games, stakes, and prize payouts for a tournament with friends or the general public. PredictorBet's application will be connected to STATS' live data, providing users with a variety of sporting events and real-time match data.
"The PredictorBet app provides a great opportunity for fans to connect with STATS' wide range of industry-leading sports data," said Greg Valiquette, Vice President of International Sales at STATS. "Social sports betting requires accurate data streams that can fulfil gaming requests in near real time. STATS' data is recognised as the most comprehensive and most accurate in the industry, and we look forward to working with PredictorBet to connect with sports fans who want interactivity within sports betting."
"PredictorBet brings a new element to sports gaming throughout the UK, and we are happy to have fast and accurate data behind our platform," said Dean Jones, Director at PredictorBet Ltd. "STATS' range of data is so powerful for our application and platform. Fans can create fully customized games from a range of international sporting events, appealing to fans from all walks of life."
PredictorBet Ltd was incorporated in May 2017 and secured a full UK Gambling Commission Operators License for Remote Pool Betting in December 2017. It is currently available for legalized gaming within the UK.
Fans looking to test their sports knowledge can download the PredictorBet app in the Apple Store, Google Play, or play online at http://www.predictorbet.co.uk/.
About STATS:
STATS is the global leader in sports intelligence, operating at the intersection of sports and technology. The world's most innovative brands, technology companies, leagues and dozens of world championship teams trust STATS to find their winning edge. STATS combines the industry's fastest and most accurate data platform with video analysis, sports content and research, player tracking, and the latest in artificial intelligence (AI) and machine learning to provide unparalleled media and team performance solutions. The pioneer of live sports data, STATS continues to speed innovation in the industry with STATS Edge™, the first-ever team performance solution powered by AI.
PALMERBET LAUNCH UNIQUE NEW BOOKIE BAG PRODUCT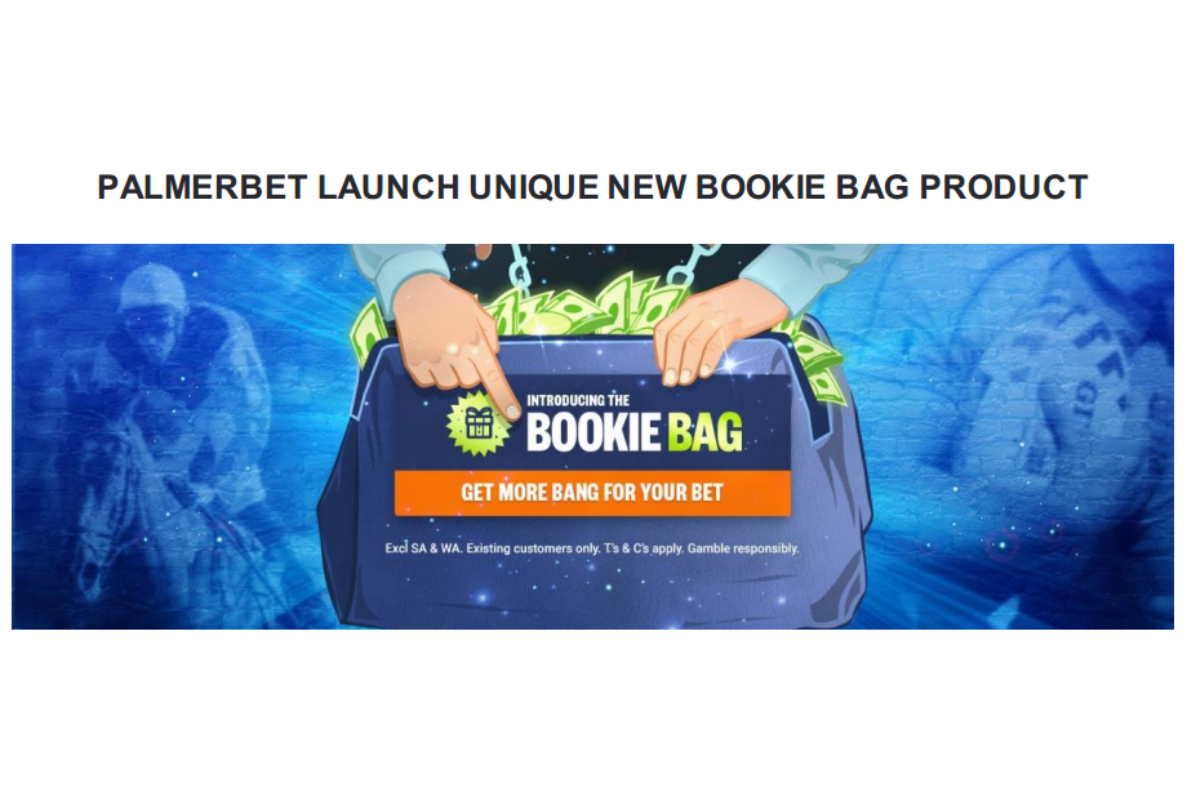 Reading Time:
2
minutes
It has been a time of unprecedented challenges for sporting and racing organisations, as well as bookies and punters – but the sports, racing and betting fraternity are moving tentatively out the other side as the COVID-19 crisis improves. Palmerbet is helping its customers make the most of the return to the status quo – and adding to its impressive suite of betting products – with the launch of the new Bookie Bag*.

The Bookie Bag is made up of three betting features designed to increase value and the betting experience for customers: Price Push, Race Rescue and Game Saver.

Price Push and Race Rescue are both available on all thoroughbred, greyhound and harness racing fixed odds events. Game Saver can be used on head-to-head bets in all NRL, AFL, NBA and NFL matches. The three Bookie Bag features are easy to use and will show on a Palmerbet customer's betting slip for a valid race or match when they have a Price Push, Race Rescue or Game Saver available.

After choosing a runner in a fixed odds thoroughbred, greyhound or harness race and entering a stake, a customer can select the Price Push option to increase their odds.

When the Race Rescue feature is selected on a thoroughbred, greyhound or harness racing fixed odds bet, the customer's stake is returned as a bet to use on another event if their runner places second or third.

Similarly, the Game Saver feature provides Palmerbet customers with a second chance when the NRL, AFL, NBA or NFL team they place a Match Result bet on gives up a late lead. If a customer's chosen NRL team leads at the 60-minute mark but goes on to lose, or the AFL, NBA or NFL team they bet on is in front at three-quarter time but loses, their stake is returned as a bet to use on another event.

Palmerbet customers' daily available Bookie Bag bets are displayed in their account notifications.
The Bookie Bag features – Price Push, Race Rescue and Game Saver – are set to prove a popular addition to Palmerbet's range of products, rewarding customers with more bang for their bet and a characteristically user-friendly experience.
Leading Sportsbook & iGaming provider Delasport signs deal with Betsoft Gaming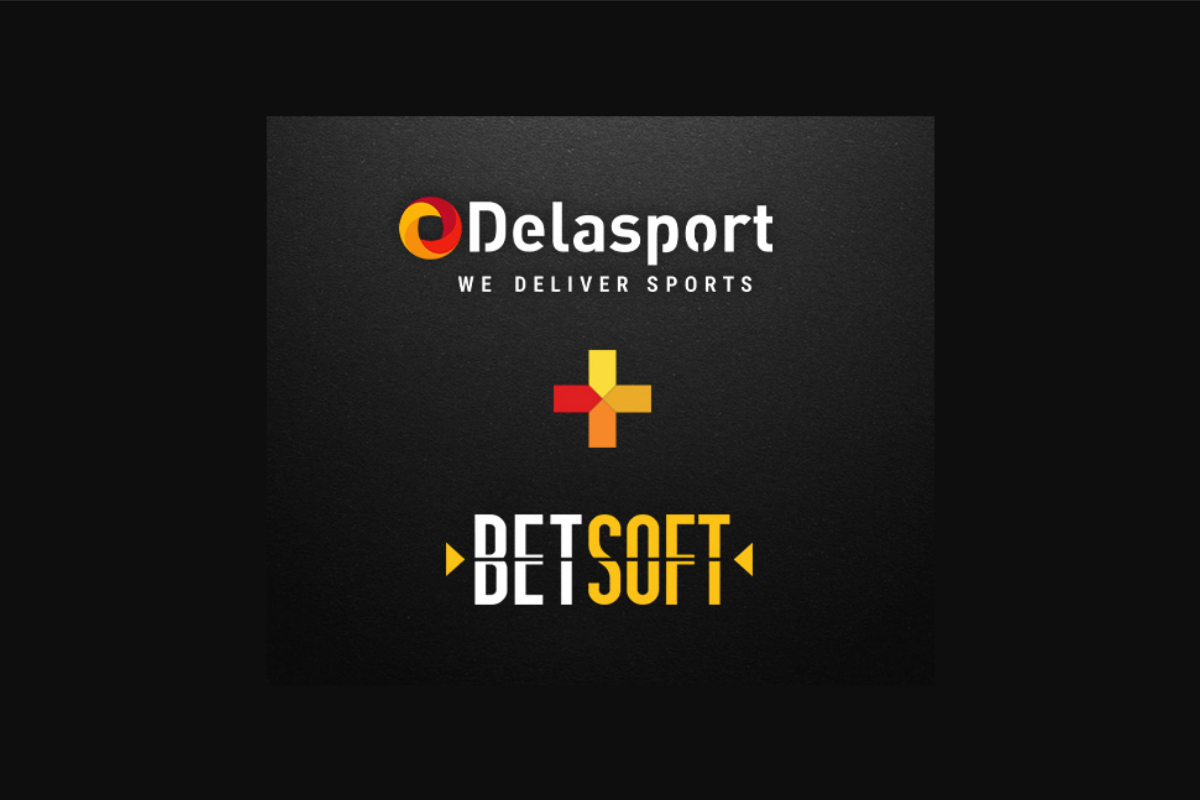 Reading Time:
2
minutes
Advanced sportsbook and turnkey solutions provider Delasport signs award-winning iGaming provider Betsoft Gaming, adding their top-of-the-line portfolio and ensuring a greater reach in online casino gaming.
Delasports advanced solutions have set solid standards in the betting industry since 2010. With fresh and innovative products reaching and improving new and seasoned operators alike, providing a full array of solutions from advanced platforms for Sportsbook and Casino operations, API/XML Feeds, Direct Sportsbook Plugin Solutions, Risk Management, Managed Services and much more.
With a mission to bring accessibility of high-end turnkey and sportsbook solutions to the industry, Delasport has become a staple of many operators worldwide looking to achieve success through the latest the industry can offer while ensuring steady growth through the knowledge invested in the solutions provided.
Betsoft's Sales Executive, Anna Mackney said: 'We are delighted to have reinforced our relationship with such a significant operator as Delasport. The breadth of our portfolio ensures that we guarantee genuine entertainment which both attracts and retains clients for the long-term. We look forward to continuing to strengthen our relationship.'
Betsoft Gaming is the market leader in cinematic casino content and gaming solutions, working with 200+ of the most successful casino operators worldwide. Since 2006, the Betsoft brand has been synonymous with commercial success and innovation. Its portfolio of more than 190 RNG titles is proven to attract, engage, and retain players.
Sami Kern, Delasport's Head of Casino confirmed: 'As a team, we stand for progress, dedication, determination, and reliability. Our further expansion into the casino market is predicated on the quality of our offering and so it is essential to forge relationships with renowned content providers such as Betsoft.'
Delasport continues to expand its portfolio of partners, in doing so they are encompassing all needs that any operator big or small will require to set their brand to new heights.
The live edition of MARE BALTICUM Gaming Summit is going ahead as planned, 6 August – Tallinn, Estonia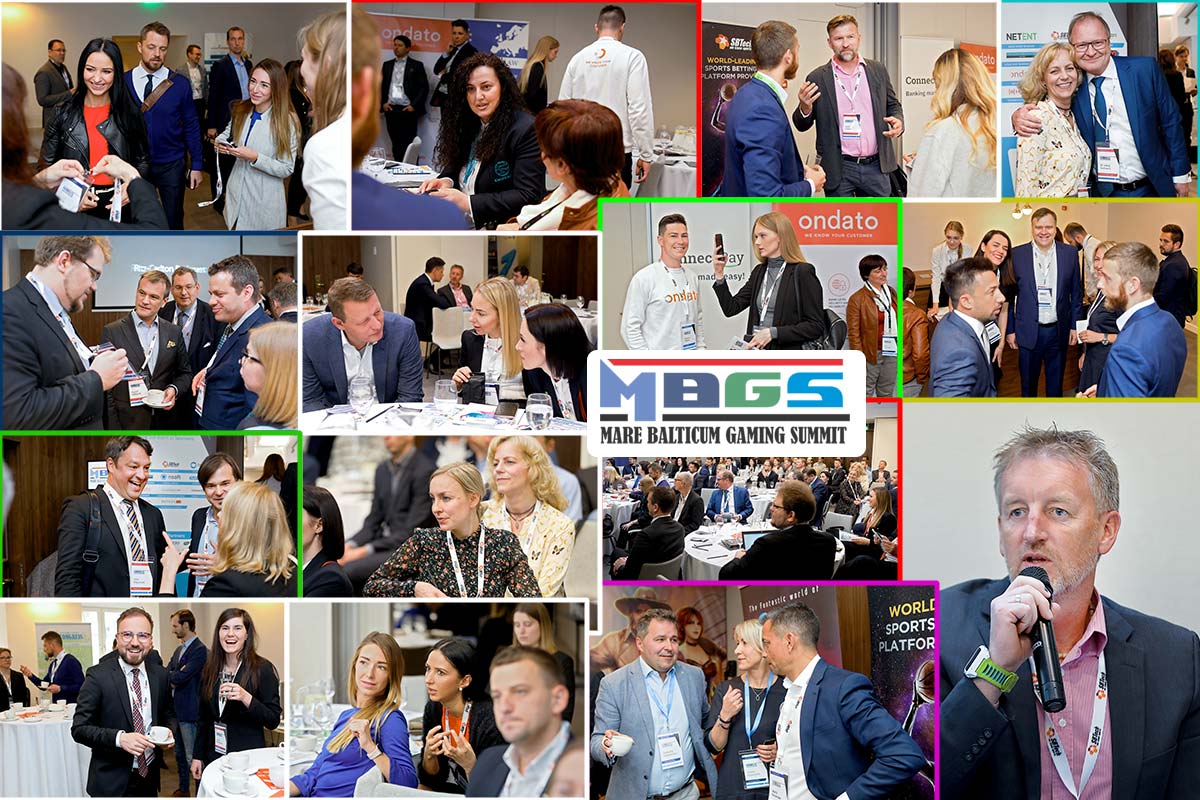 Reading Time:
2
minutes
With the lift of travel restrictions, the 3rd edition of MARE BALTICUM Gaming Summit might become the first live conference in the industry after lockdown relaxing.
We are excited to announce that the live edition of MARE BALTICUM Gaming Summit is going ahead as planned and will be held on the 6th of August in Tallinn at Radisson Blu Hotel Olümpia Tallinn.
Based on official sources, Estonia has allowed from June 1 for people from EU and EEA countries with a slow current spread of COVID-19 to enter the country without the requirement of a 14-day self-isolation period.
As rates of infection change, countries with no quarantine requirement can be added/removed from the list, but at the time of writing, visitors from the following countries can freely enter Estonia without a quarantine requirement: Austria, Bulgaria, the Czech Republic, Croatia, Cyprus, Denmark, Finland, France, Germany, Greece, Hungary, Iceland, Italy, Latvia, Liechtenstein, Lithuania, Luxembourg, the Netherlands, Norway, Poland, Romania, Slovakia, Slovenia, and Switzerland.
"While most of the audience at the MARE BALTICUM series is from the Baltic and Scandinavian region, we are happy to announce that the live conference will be possible to attend in person by those interested to some safe networking and learning possibilities. We have had talks with the Health Ministry in Estonia and also with the team at Radisson Blu and we ensure everyone that are as safe as possible to attend the conference and we look forward to welcoming all participants in August. You might also want to plan a short summer break in Tallinn as the beach is really nice and even in tourist seasons it does not get crowded" stated Zoltán Tűndik, Co-Founder and Head of Business at Hipther Agency.
From July 1st, indoor events of up to 500 participants will be allowed as long as the rooms are used at only 50% of their standard capacity, nevertheless, our team is limiting the conference to 80 delegates to make it comfortable for participants.
So, in order to secure your seat, make sure to book in advance and choose one of the packages which include either delegate pass or delegate pass and accommodation combo.
Earlier this week, we have also announced the reset of the online voting stage at the Baltic and Scandinavian Gaming Awards (BSG Awards). Read more here…
You can vote for your favorite companies in the Baltic and Nordic region between 1 – 30 June to help them reach the top 5 and advance to the shortlist. Vote here!
MARE BALTICUM – The Baltic and Scandinavian Gaming Summit will once again bring together the leading companies in the Baltic and Scandinavian region for a full day of quality learning and networking with local regulators and industry experts.
You can find more details about the Agenda here or you can register here!
Browse the official event website here: www.marebalticumgaming.com
You can view the photo gallery from the inaugural event on the following this link.
Browse the video archives of the panel discussions which were recorded on the 7th of May at the virtual edition of the conference.
For further inquiries about the 2020 live edition of MBGS and BSG Awards (6 August – Tallinn, Estonia), speaking/attending/sponsoring options, make sure to send an e-mail to Andrada Bota (B2B Sales Executive at Hipther Agency) or subscribe to the weekly newsletter on the following link.
Visit www.marebalticumgaming.com for more details!
For media-related inquiries, please contact Alexandru Marginean (Marketing Specialist at Hipther Agency).