PredictorBet Partners STATS to Power New Online Gaming Platform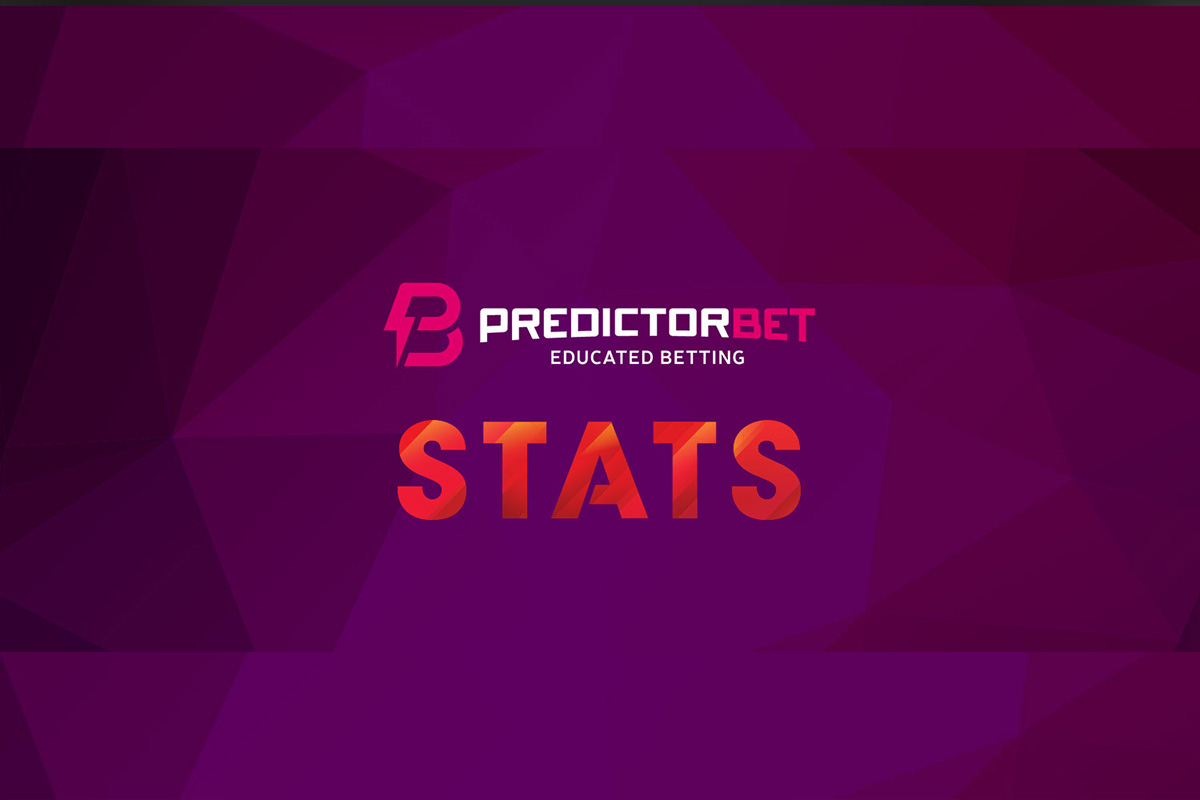 Reading Time:
2
minutes
STATS, the worldwide leader in sports data and intelligence, announced a new agreement to bring STATS' data to PredictorBet's online gaming platform, connecting fans with sports predictions worldwide.
PredictorBet, a UK based application, is a new online gaming platform allowing fans to predict the results of a vast array of tournaments and matches. Unlike traditional fixed-odds betting, 100 percent of the prize pot is paid out every game. Users can create their own fully customizable games, stakes, and prize payouts for a tournament with friends or the general public. PredictorBet's application will be connected to STATS' live data, providing users with a variety of sporting events and real-time match data.
"The PredictorBet app provides a great opportunity for fans to connect with STATS' wide range of industry-leading sports data," said Greg Valiquette, Vice President of International Sales at STATS. "Social sports betting requires accurate data streams that can fulfil gaming requests in near real time. STATS' data is recognised as the most comprehensive and most accurate in the industry, and we look forward to working with PredictorBet to connect with sports fans who want interactivity within sports betting."
"PredictorBet brings a new element to sports gaming throughout the UK, and we are happy to have fast and accurate data behind our platform," said Dean Jones, Director at PredictorBet Ltd. "STATS' range of data is so powerful for our application and platform. Fans can create fully customized games from a range of international sporting events, appealing to fans from all walks of life."
PredictorBet Ltd was incorporated in May 2017 and secured a full UK Gambling Commission Operators License for Remote Pool Betting in December 2017. It is currently available for legalized gaming within the UK.
Fans looking to test their sports knowledge can download the PredictorBet app in the Apple Store, Google Play, or play online at http://www.predictorbet.co.uk/.
About STATS:
STATS is the global leader in sports intelligence, operating at the intersection of sports and technology. The world's most innovative brands, technology companies, leagues and dozens of world championship teams trust STATS to find their winning edge. STATS combines the industry's fastest and most accurate data platform with video analysis, sports content and research, player tracking, and the latest in artificial intelligence (AI) and machine learning to provide unparalleled media and team performance solutions. The pioneer of live sports data, STATS continues to speed innovation in the industry with STATS Edge™, the first-ever team performance solution powered by AI.
Lottoland Announces The 4th Biggest Global Jackpot In History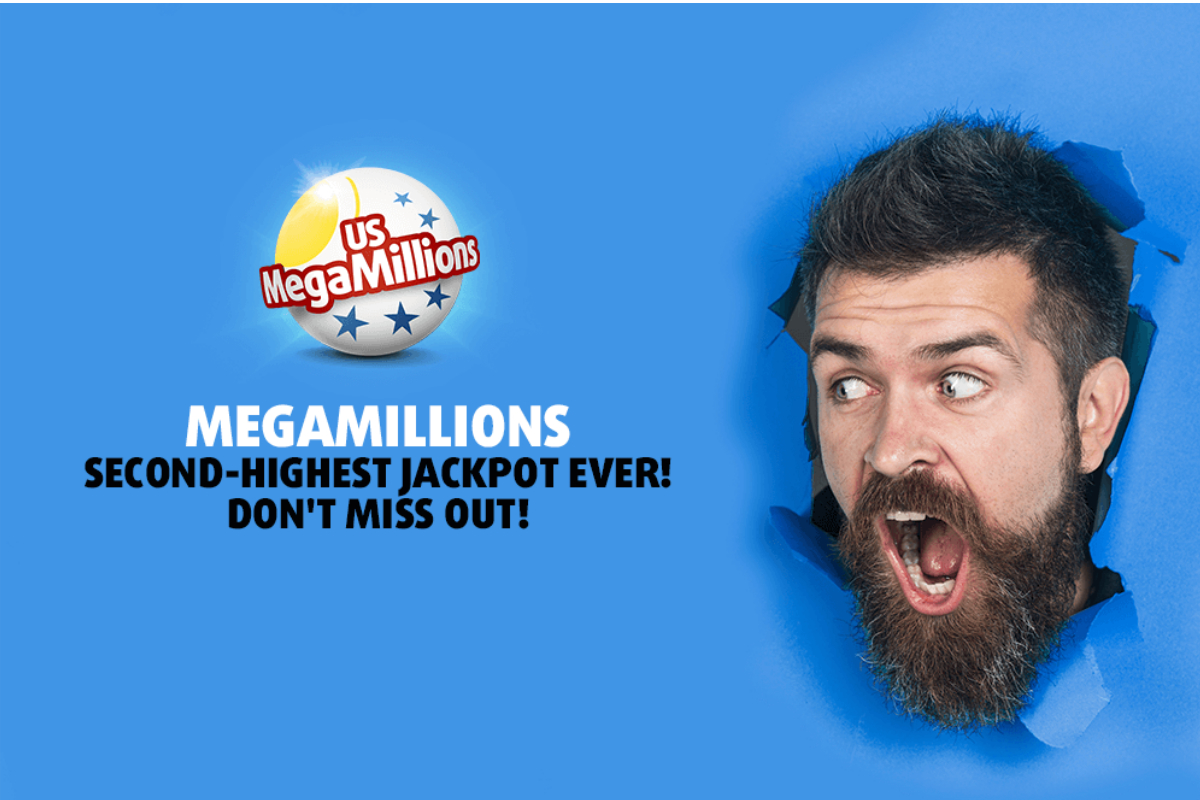 Reading Time:
2
minutes
MegaMillions jackpot rolls to 654m USD – and could reach a record $BILLION by the end of the week
One lucky Brit could be in line to claim a near 500million (GBP) prize* this week after Lottoland announced its second ever largest Mega Millions jackpot.
This week's top prize has reached a whopping 654m in USD to become the 4th largest jackpot in history – and is just two rollovers away from reaching an eye watering $1billion.
UK Lottoland players keen to claim one of the world's biggest prize pots ever – equal to £497,206,770 in sterling* – can do so via the online betting company.
Nigel Birrell, CEO at Lottoland, said: "As 'landmark' moments go this week has already brought us a few, and has the potential to deliver a great deal more.
"We are pretty well versed in dealing with 'lifechanging' moments here at Lottoland, but to be talking about hundreds of millions – and potentially in billions – it doesn't get much more exciting than that."
"We haven't seen hysteria like this surrounding a jackpot since the Powerball reached $1billion in 2016," Nigel added.
"Make no mistake, this is a once in a lifetime moment that is about to make somebody's dreams out there come true – believe it, you might just be the one to achieve it."
The Mega Millions jackpot has been rolling over since the 27th July and will continue to rise until it is won, with the overall total topping $1billion by the end of the week if not claimed beforehand.
About Lottoland:
Lottoland has grown rapidly to become a world leader in online lotto. Innovation, coupled with the freedom to offer players a unique and enhanced lottery experience, has been key to the company's success. In June 2018, Lottoland paid out €90 million to one lucky winner in Germany – this win has been confirmed by Guinness World Records as the Largest online gambling payout. This is also the biggest payout for Lottoland to date.
The Gibraltar-based business is active in 13 markets, has over 350 employees, and more than 8 million customers worldwide. Lottoland is licensed and regulated by the Government of Gibraltar, the UK Gambling Commission, the Republic of Ireland National Excise License Office, the Agenzia delle Dogane e dei Monopoli in Italy and the Northern Territory's Racing Commission in Australia.
South African Gambling Sector Looks Promising Despite Economy Cooling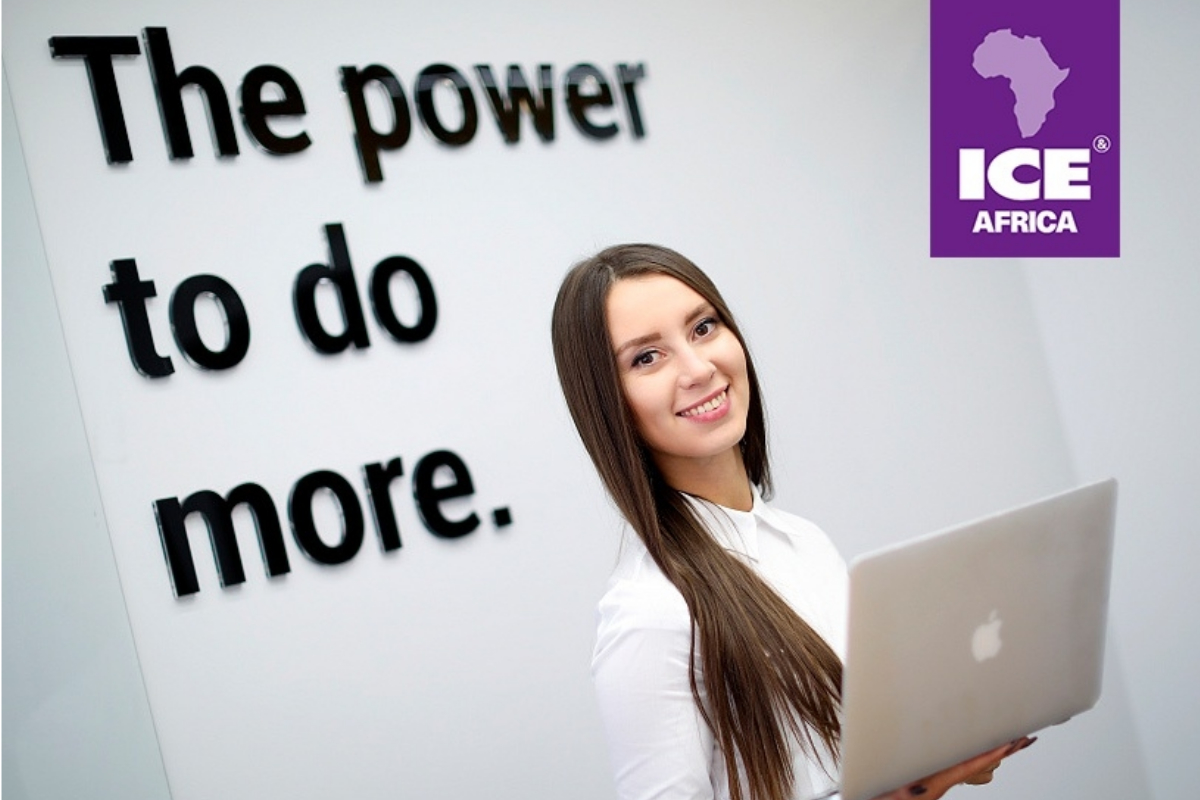 Reading Time:
2
minutes
Recent research by PricewaterhouseCoopers (PWC) shows that gross gambling revenues (GGR) in South Africa are forecast to exceed to R35 billion in 2021 (£1.85bn), a 5.1% compound annual increase. South African gambling taxes and levies will grow at a 5.2% compound annual rate to R3.5 billion in 2021. However, the slowdown in economic grows of the continent may challenge its gambling industry.
The predictions for Africa's gambling will be thoroughly discussed during this year's ICE Africa. The event will be held in Sandton, South Africa, on October 24-25 and will bring together under one roof gaming representatives from the whole continent and from across the world.. This is the first time when ICE has been hosted outside of the United Kingdom.
"Betting is one of the most promising branches of iGaming industry in South Africa", says Catalina Lukianenko, COO of BOSS. Gaming solutions. "The betting share of Gross Gambling Turnover in Africa increased by more than 40% during 2016 – 2018, and, according to H2 projections, is going to rise by 7% in 2023 in comparison with 2018 figures."
Since betting is the second most popular gaming activity in Africa, BOSS. Gaming solutions will arrive at ICE Africa and present their SIMPLE BET product which allows to launch and manage a betting company from scratch. It is available as Sportsbook and a ready-made solution for land-based betting shops operators.
Also, BOSS. Gaming will exhibit with a stand where visitors can explore the BOSS. Platform, SIMPLE GAMES, SIMPLE BET, AGames, and BOSS. Affiliates Platform.
"The African gambling is somewhat challenging now; however, it influences the continent's economy by expanding the revenues and creating new workplaces for locals. We should take into account sports betting which gains the widest popularity in Africa", says Catalina Lukianenko. "We believe, SIMPLE BET by BOSS. Gaming will help to develop this gambling niche and boost the continent's economy."
About BOSS. Gaming solutions:
BOSS. is an independent world-class software developer and provider of high class online and land-based gaming solutions. Core company's products and solutions are gaming platform, sportsbook and betting services, landbased casino software, affiliate system, payment solutions, own online casino slots and White label solutions.
BOSS. Gaming provides consulting services and helps to get license, develop strategies, manage purchased online casino, offers technical and operational support and assists clients with getting business results.
NSoft participates at ICE Africa 2018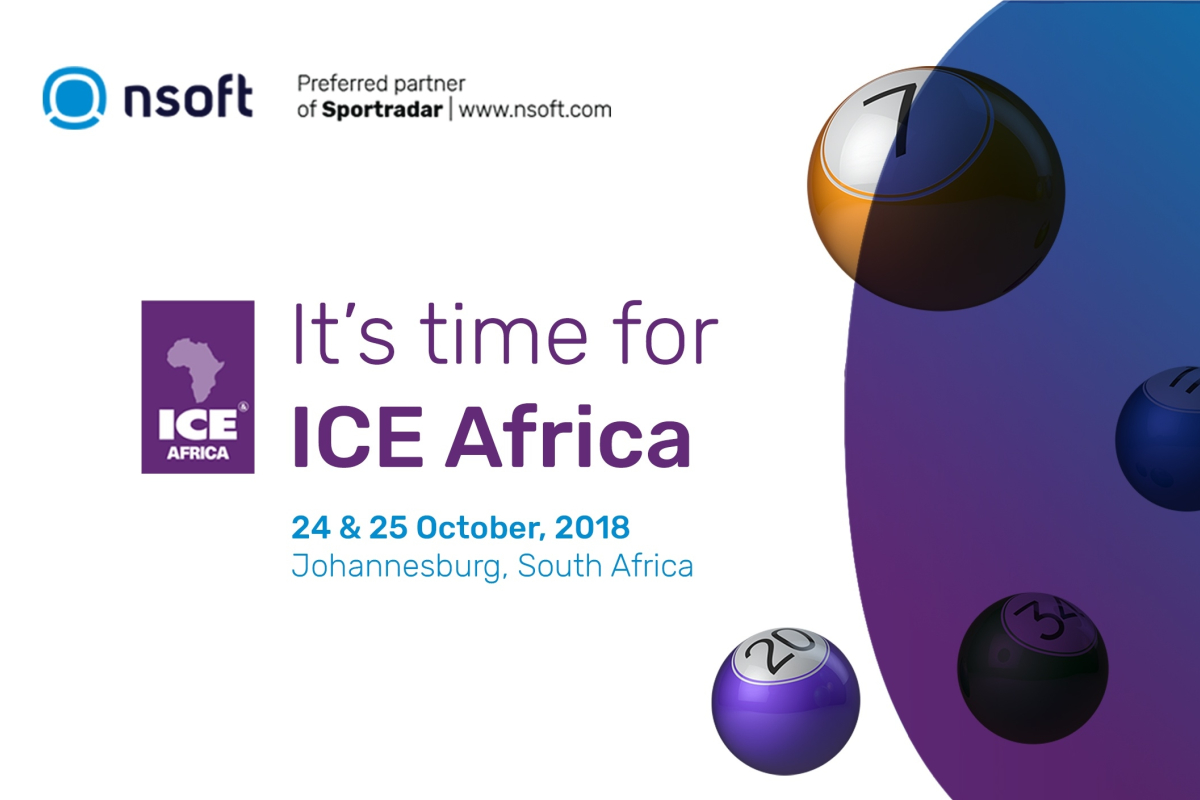 Reading Time:
1
minute
NSoft will be attending ICE Africa 2018, a 2-day event taking place from October 24 – 25 in Johannesburg, South Africa. This is the first time that ICE is leaving its hometown London in order to meet the emerging industry sectors – NSoft will certainly not miss the chance to be there and showcase its solutions.
Clarion Gaming's ICE Africa will provide an ideal staging for NSoft to meet the local and international operators in order to present the versatility of its offer. The NSoft's sportsbook offer and gaming platforms perfectly fit the African market, offering stable and region specific solutions aimed to increase business generating possibilities.
Operators willing to discover the NSoft's Sportsbook, Virtual games and the iGaming platform are most welcome to book a meeting with our sales team at sales@nsoft​.com​.
It's time to meet in Africa!