Sportingtech won the Best Customer Service Award 2018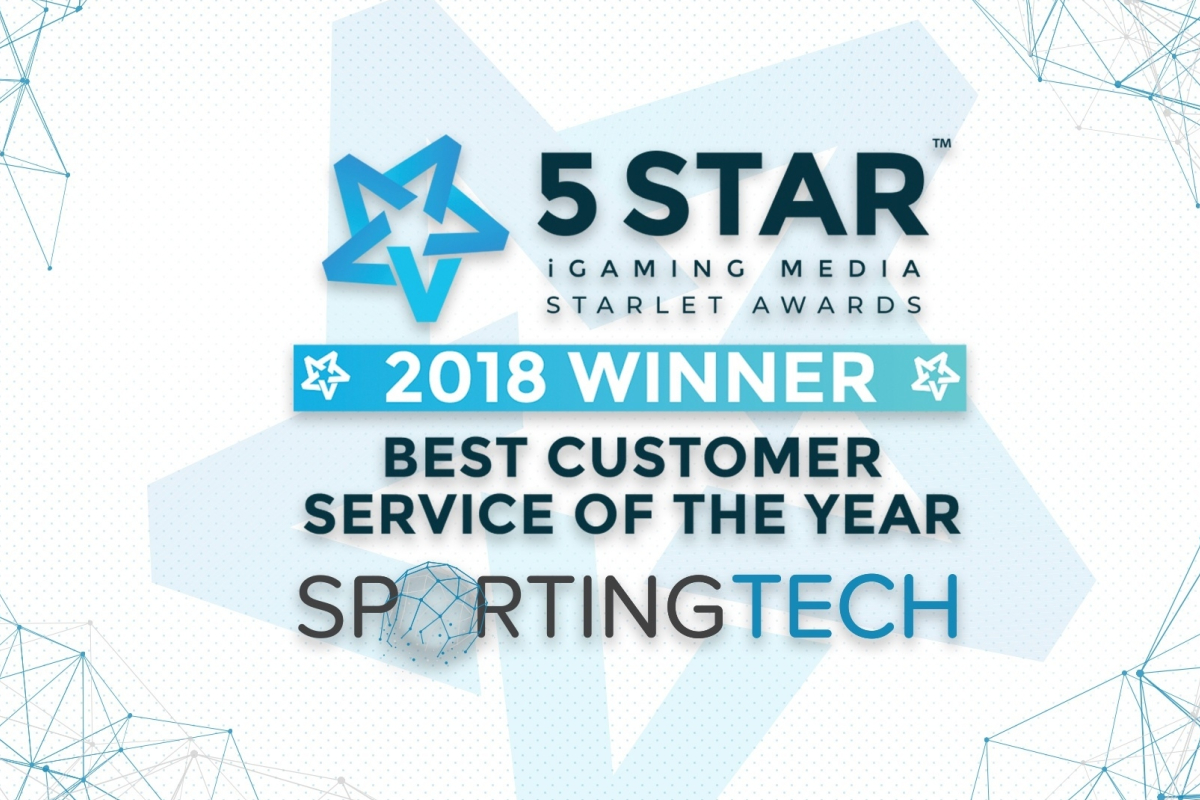 Reading Time:
2
minutes
Sportingtech, the gaming platform provider won the Best Customer Service Award for 2018. The Starlet Awards ceremony was organized by 5 Star Media.
Founded only in 2017, Sportingtech gathers a team with more than 10 years of experience in the gaming industry. Based in Lisbon, Portugal with regional office in Malta, the company thrives to develop ground-breaking solutions for the Operators targeting some of the most demanding gaming jurisdictions.
Dedicated and highly skilled individuals are at customers' disposal all the time, available for any query or issue related to operations.
The services include guidance in Setup Process (launching the software, Server Setup), initial design of the website according to provided mockups, online workshops and trainings for proper usage of the Platform, continuous maintenance and upgrades of the Platform, 24/7 B2B technical support (multi-language) via email or live chat, consultancy related to general business strategy and improvements, continuous development of the product according to market requirements, activation of new upcoming products/features according to standard releases, and many more.
Besides standards, there are also additional services provided to Sportingtech's customers: risk and trading management services for Sportsbook, supporting activities in marketing campaigns, fraud detection and prevention services, background monitoring of operations, competitors and personal advisement, additional customization of the system according to your requests, design and preparation of marketing materials.
Elvis Džombić, Head of Business Development at Sportingtech, expressed how pleased he is with the award "We are extremely happy to be recognized as the company with the best customer service. Our team is very dedicated to providing best possible service and we will improve even more over time. Excellent platform in combination with highly skilled professionals guarantees success for our customers".
This is just one of many nominations for Sportingtech lately. We were among top five companies at CEEG Awards as Best Rising Star in Sports Betting Technology 2018, and we are also nominated for SBC Awards.
About Sportingtech:
Sportingtech is a gaming platform provider with an unrivalled online operation. As a new player on the market, development has been significant since being established in 2017. Managed by the highly experienced workforce, the platform is set to rise to international success.
With offices in Portugal, Malta, UK and Uruguay, Sportingtech has worldwide possibilities with access to a number of markets.
Lottoland Announces The 4th Biggest Global Jackpot In History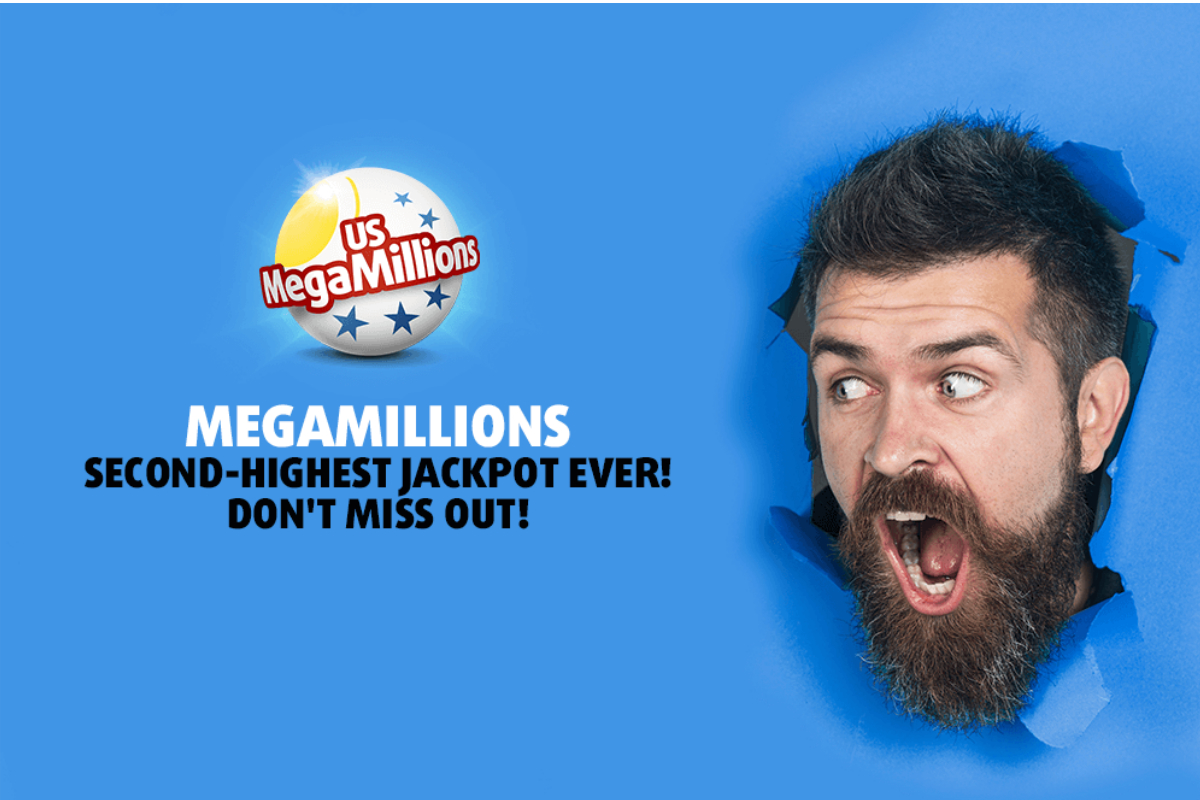 Reading Time:
2
minutes
MegaMillions jackpot rolls to 654m USD – and could reach a record $BILLION by the end of the week
One lucky Brit could be in line to claim a near 500million (GBP) prize* this week after Lottoland announced its second ever largest Mega Millions jackpot.
This week's top prize has reached a whopping 654m in USD to become the 4th largest jackpot in history – and is just two rollovers away from reaching an eye watering $1billion.
UK Lottoland players keen to claim one of the world's biggest prize pots ever – equal to £497,206,770 in sterling* – can do so via the online betting company.
Nigel Birrell, CEO at Lottoland, said: "As 'landmark' moments go this week has already brought us a few, and has the potential to deliver a great deal more.
"We are pretty well versed in dealing with 'lifechanging' moments here at Lottoland, but to be talking about hundreds of millions – and potentially in billions – it doesn't get much more exciting than that."
"We haven't seen hysteria like this surrounding a jackpot since the Powerball reached $1billion in 2016," Nigel added.
"Make no mistake, this is a once in a lifetime moment that is about to make somebody's dreams out there come true – believe it, you might just be the one to achieve it."
The Mega Millions jackpot has been rolling over since the 27th July and will continue to rise until it is won, with the overall total topping $1billion by the end of the week if not claimed beforehand.
About Lottoland:
Lottoland has grown rapidly to become a world leader in online lotto. Innovation, coupled with the freedom to offer players a unique and enhanced lottery experience, has been key to the company's success. In June 2018, Lottoland paid out €90 million to one lucky winner in Germany – this win has been confirmed by Guinness World Records as the Largest online gambling payout. This is also the biggest payout for Lottoland to date.
The Gibraltar-based business is active in 13 markets, has over 350 employees, and more than 8 million customers worldwide. Lottoland is licensed and regulated by the Government of Gibraltar, the UK Gambling Commission, the Republic of Ireland National Excise License Office, the Agenzia delle Dogane e dei Monopoli in Italy and the Northern Territory's Racing Commission in Australia.
South African Gambling Sector Looks Promising Despite Economy Cooling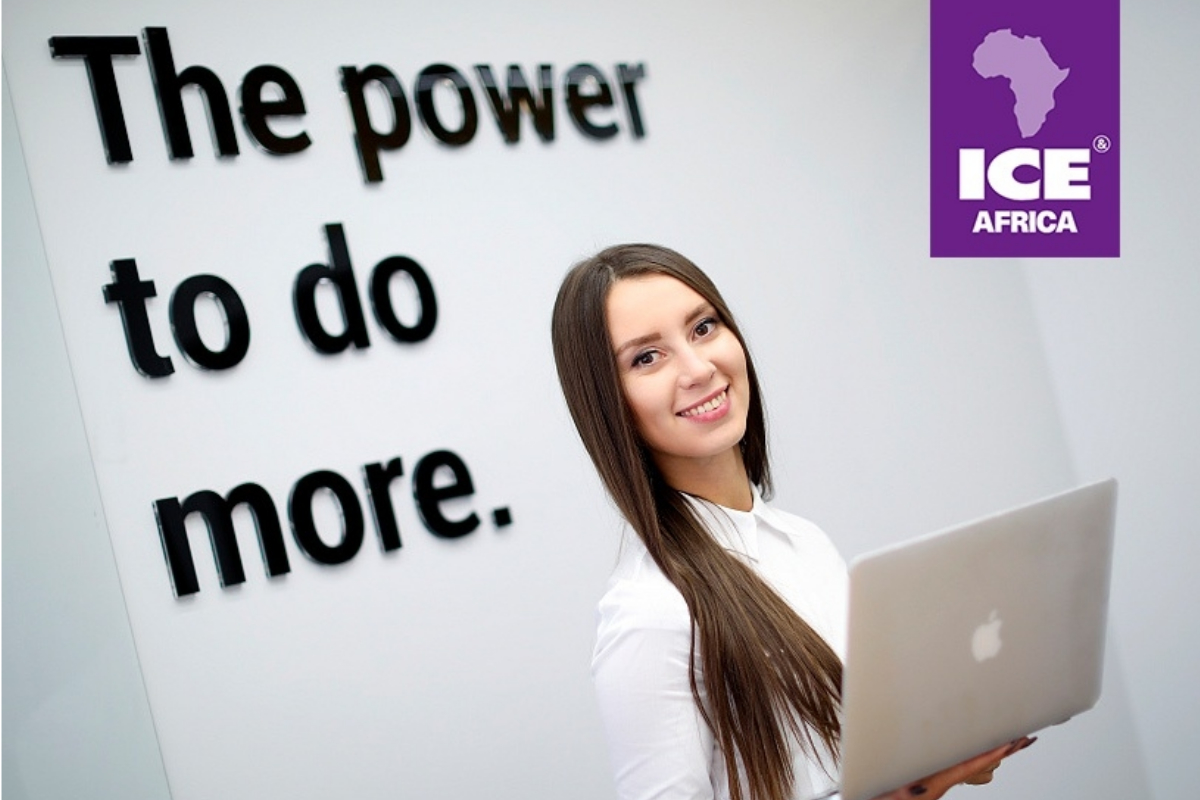 Reading Time:
2
minutes
Recent research by PricewaterhouseCoopers (PWC) shows that gross gambling revenues (GGR) in South Africa are forecast to exceed to R35 billion in 2021 (£1.85bn), a 5.1% compound annual increase. South African gambling taxes and levies will grow at a 5.2% compound annual rate to R3.5 billion in 2021. However, the slowdown in economic grows of the continent may challenge its gambling industry.
The predictions for Africa's gambling will be thoroughly discussed during this year's ICE Africa. The event will be held in Sandton, South Africa, on October 24-25 and will bring together under one roof gaming representatives from the whole continent and from across the world.. This is the first time when ICE has been hosted outside of the United Kingdom.
"Betting is one of the most promising branches of iGaming industry in South Africa", says Catalina Lukianenko, COO of BOSS. Gaming solutions. "The betting share of Gross Gambling Turnover in Africa increased by more than 40% during 2016 – 2018, and, according to H2 projections, is going to rise by 7% in 2023 in comparison with 2018 figures."
Since betting is the second most popular gaming activity in Africa, BOSS. Gaming solutions will arrive at ICE Africa and present their SIMPLE BET product which allows to launch and manage a betting company from scratch. It is available as Sportsbook and a ready-made solution for land-based betting shops operators.
Also, BOSS. Gaming will exhibit with a stand where visitors can explore the BOSS. Platform, SIMPLE GAMES, SIMPLE BET, AGames, and BOSS. Affiliates Platform.
"The African gambling is somewhat challenging now; however, it influences the continent's economy by expanding the revenues and creating new workplaces for locals. We should take into account sports betting which gains the widest popularity in Africa", says Catalina Lukianenko. "We believe, SIMPLE BET by BOSS. Gaming will help to develop this gambling niche and boost the continent's economy."
About BOSS. Gaming solutions:
BOSS. is an independent world-class software developer and provider of high class online and land-based gaming solutions. Core company's products and solutions are gaming platform, sportsbook and betting services, landbased casino software, affiliate system, payment solutions, own online casino slots and White label solutions.
BOSS. Gaming provides consulting services and helps to get license, develop strategies, manage purchased online casino, offers technical and operational support and assists clients with getting business results.
NSoft participates at ICE Africa 2018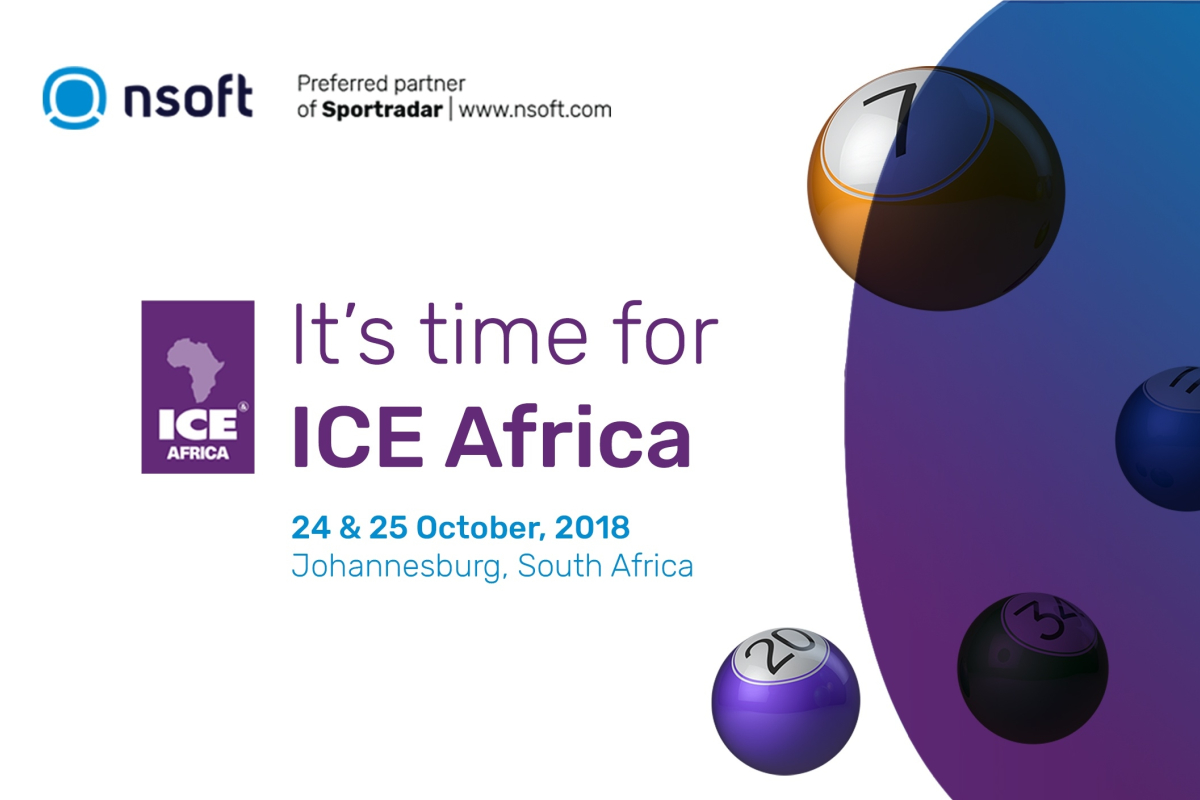 Reading Time:
1
minute
NSoft will be attending ICE Africa 2018, a 2-day event taking place from October 24 – 25 in Johannesburg, South Africa. This is the first time that ICE is leaving its hometown London in order to meet the emerging industry sectors – NSoft will certainly not miss the chance to be there and showcase its solutions.
Clarion Gaming's ICE Africa will provide an ideal staging for NSoft to meet the local and international operators in order to present the versatility of its offer. The NSoft's sportsbook offer and gaming platforms perfectly fit the African market, offering stable and region specific solutions aimed to increase business generating possibilities.
Operators willing to discover the NSoft's Sportsbook, Virtual games and the iGaming platform are most welcome to book a meeting with our sales team at sales@nsoft​.com​.
It's time to meet in Africa!