The Cordish Companies' Live! Casino & Hotel And The Anne Arundel County Local Development Council Award $19 Million In Local Impact And Community Grants For FY2019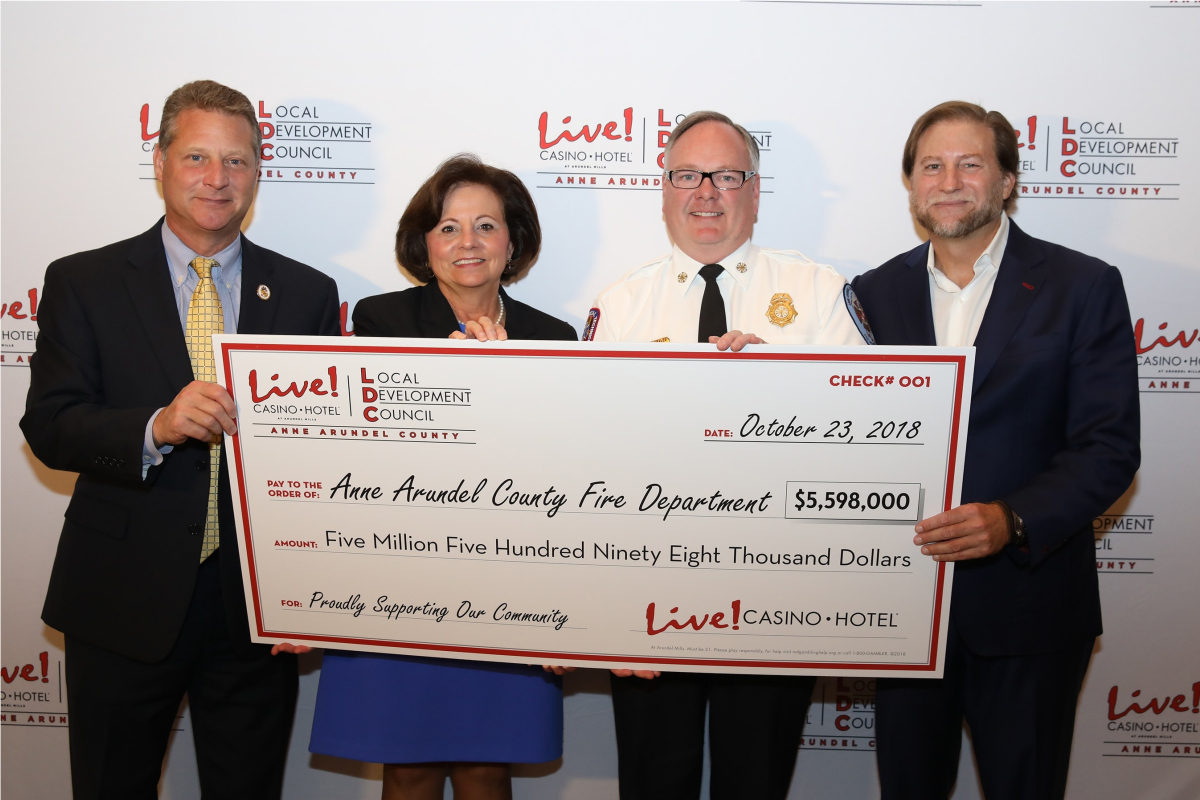 Reading Time:
5
minutes
Total Funds Disseminated by the LDC in Six Years Approaches $130 Million in Support of Anne Arundel County Schools, Public Safety, Operational and Capital Programs, Non-Profit Organizations and Community Associations
The Cordish Companies' Live! Casino & Hotel and the Anne Arundel County Local Development Council (LDC) awarded $19 Million in local impact and community grants to organizations in Anne Arundel County for Fiscal Year 2019. The grant and funding recipients were officially announced at a press conference and ceremony, held at the new Event Center at Live! Casino & Hotel.
This year's grants bring the total funds in support of Anne Arundel County organizations to nearly $130 Million since Live! Casino opened in June 2012.
Joe Weinberg, Managing Partner of The Cordish Companies, joined Anne Arundel County Executive Steven Schuh, Delegate Pam Beidle, Anne Arundel County Councilman Pete Smith, and members of the Local Development Council (LDC) in presenting the grants to recipients ranging across county operational and capital programs, education, health and human services and community associations. The grant allocations were recommended by the LDC, which helps to manage the distribution of the county's gaming tax revenue to local organizations.
"Live! Casino & Hotel and The Cordish Companies feel a deep commitment to improving the quality of life for all those who live and work in the Region," said Weinberg. "The opening of Live! Hotel and the Event Center that will house County school graduations and other community events only increases our support of local programs which promote schools, public safety, diversity, community development and an excellent overall standard of living."
Attending local officials and business leaders who presented and accepted grants on behalf of several organizations included Anne Arundel County Police Chief Tim Altomare, Anne Arundel County Fire Chief Allan Graves, and Rebecca Paesch, Vice President of Strategy and Business Development for the Baltimore Washington Medical Center.
"Live! Casino & Hotel and The Cordish Companies have played a tremendous role in helping our community prosper, with their unwavering support of organizations and programs that serve the citizens of Anne Arundel County," said County Executive Schuh. "From the fire and police departments to nonprofits that protect our most vulnerable population, we see great value in this partnership that gives back year after year."
"Live! Casino & Hotel remains a valuable partner in helping us address the needs and priorities of the county," said Karen McJunkin, LDC Chairperson. "We look forward to maintaining this beneficial partnership that supports county development. We are also thankful for the indirect impact from visitors to Maryland's number one tourist destination. Their entertainment and gaming dollars have had a tremendous impact in fostering growth for county organizations."
The Local Impact Grant Recipients for Fiscal Year 2019 include:
Anne Arundel County Fire Department

$5,598,000

Anne Arundel County Police Department

$3,459,200

Anne Arundel County Office of Public Works /
Dept. of Planning & Zoning

$2,900,000

Anne Arundel Community College

$1,700,000

BWI Partnership

$1,059,000

Anne Arundel County Library System

$1,010,000

Anne Arundel County Recreations & Parks

$900,000

ARC of the Chesapeake

$600,000

Fort Meade Alliance Foundation

$500,000

Community Grants

$350,000

Spring Meadows Homeowners Association

$300,000

Anne Arundel Workforce Development

$270,000

United Way of Central Maryland

$200,000

Administrative Support

$100,000

Baltimore Washington Medical Center

$40,000

Partners In Care

$40,000

Boys & Girls Clubs of Annapolis & AA County

$40,000

FY 2019 TOTAL:

$19,066,200
Recipients of the $350,000 in community support grants include the following:
STAIR
$8,500 to develop an early reading intervention program at Severn Elementary.
MacArthur Middle School
$39,303 to add classroom projectors
Meade High School
$29,819 to give Chromebooks to students
Annapolis Maritime Museum
$13,072 to implement an Oyster/Bay Education program for Meade Middle School
Junior Achievement
$15,000 for a mentoring program at various county schools
Frank Hebron-Harman Elementary
$23,500 to give Chromebooks to students
Jessup Improvement Association
$30,625 to build a new roof for the community hall
Ridgewood Estates
$25,732 to build a new community sign
Wesley Grove
$25,000 to replace the stove and renovate the kitchen
Ridge Forest
$20,000 for tree placement
Ridge Commons
$16,500 to purchase playground equipment and a tot lot.
Christians Assistance Program
$12,689 to purchase a food pantry
Sarah's House
$25,000 to benefit childcare for homeless families
Rebuilding Together
$39,500 for Stillmeadows spruce ups
HOPE for All
$15,760 to buy furniture for former homeless households
i5 Serve
$10,000 to buy a mobile food pantry
LDC impact
The Local Development Council was established in Anne Arundel County after the opening of Live! Casino & Hotel on June 6, 2012. Appointed by the County Executive, the Local Development Council consists of 15 members to serve and advise the County on recommendations for the distribution and expenditure of revenues raised at Live! Casino & Hotel through local impact grants.
Since its formation in 2012, the LDC has awarded nearly $130 Million in grants towards schools, public safety, county operational and capital programs, and community grants.
Community based organizations and nonprofit groups located generally within a three-mile radius of Live! Casino & Hotel are eligible to apply for a local impact grant.
About Live! Casino & Hotel
Live! Casino & Hotel is one of the largest commercial casinos in the country, located in the Washington DC/Baltimore corridor, just off I-95, Route 100 and the B/W Parkway at Arundel Mills. Open 24/7/365, the property features more than 200 live action table games, including a Poker Room; approximately 4,000 slot machines; two High Limit rooms; and the Orchid Gaming & Smoking Patio. Guests can enjoy five-star accommodations, including 310 luxury guest rooms; the Live! Spa; world-class dining, featuring the Zagat-rated #1 steakhouse The Prime Rib®; David's, a 24-hour café; Bobby's Burger Palace, from celebrated chef Bobby Flay; The Cheesecake Factory®; Luk Fu and 8 at Luk Fu, serving authentic sushi and Asian cuisine; Morty's Deli; Latin cuisine at En Vivo; Phillips® Seafood Express; and Luckies, offering Starbucks coffee, pastries, and Italian gelato; and a sizzling nightlife, including nightly entertainment at Live! Center Stage; the R Bar; and The Lobby Bar at David's. A 4,000-seat Event Center, opening in two phases, featuring 40,000-square-feet of meeting and banquet space, and a performance venue with a regular lineup of headline entertainment completes the Live! experience. Enjoy secure covered parking with valet service and a free self-park garage with Park Assist® and direct elevator access to the casino floor. The newly-renovated Live! Lofts boutique hotel, located just minutes from the Casino, features 250 guest rooms and suites, and approximately 3,400-square-feet of meeting and banquet space. For reservations, call 443-445-2929, or book online at LiveCasinoHotel.com. Live! Casino & Hotel and Live! Lofts are owned and operated by a company that is affiliated with The Cordish Companies. Call 855-5MD-LIVE (855-563-5483); or visit LiveCasinoHotel.com or LiveCasino.social.
About The Cordish Companies
The Cordish Companies' origins date back to 1910 and encompass four generations of privately-held, family ownership. During the past ten decades, The Cordish Companies has grown into a global leader in Commercial Real Estate; Entertainment Districts; Sports-Anchored Developments; Gaming; Hotels; Residential Properties; Restaurants; International Development; Coworking Spaces; and Private Equity. One of the largest and most respected developers in the world, The Cordish Companies has been awarded an unprecedented seven Urban Land Institute Awards for Excellence for public-private developments that are of unique significance to the cities in which they are located. The Cordish Companies has developed and operates highly acclaimed dining, entertainment and hospitality destinations throughout the United States, many falling under The Cordish Companies' Live! Brand, highly regarded as one of the premier entertainment brands in the country. Welcoming over 50 million visitors per year, these developments are among the highest profile dining, entertainment, gaming, hotel and sports-anchored destinations in the country. Over the generations, The Cordish Companies has remained true to the family's core values of quality, entrepreneurial spirit, long-term personal relationships and integrity. As a testimony to the long-term vision of its family leadership, The Cordish Companies still owns and manages virtually every business it has created.
"The Cordish Companies," "The Cordish Company" and "Cordish" are trademarks used under license by independent corporations, legal liability companies and partnerships ("Cordish Entities"). Each Cordish Entity is a separate, single-purpose legal entity that is solely responsible for its obligations and liabilities. No common operations or financial interdependency, and no intermingling of assets or liabilities of the Cordish Entities exists, or should be deemed to exist, as a result of the potential common reference to multiple independent entities operating under the names "Cordish," "The Cordish Companies" or "The Cordish Company" here or elsewhere.
Source: The Cordish Companies
Century Casinos Enters into a Definitive Agreement to Acquire the Operations of Three Casinos from Eldorado Resorts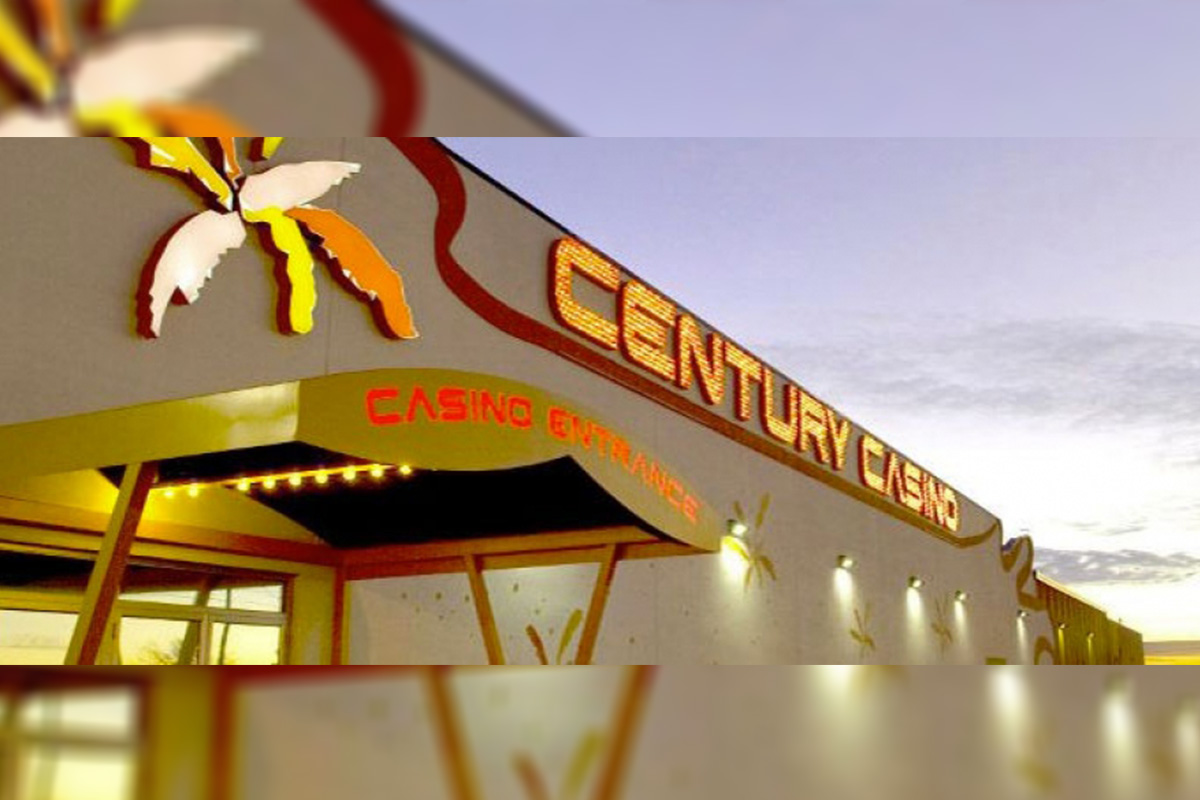 Reading Time:
3
minutes
Century Casinos, Inc., announced that it has entered into a definitive agreement to acquire the operations of Isle Casino Cape Girardeau, Lady Luck Caruthersville and Mountaineer Casino, Racetrack and Resort from Eldorado Resorts, Inc. for approximately $107.0 million.
Simultaneous with the closing of the transaction, VICI Properties Inc. will acquire the real estate assets of the three properties for approximately $278.0 million and the Company will enter into a triple net lease agreement with VICI for the three casino properties. The lease will have an initial annual rent of approximately $25.0 million and an initial term of 15 years, with four five-year renewal options. The pro-forma rent coverage ratio at the acquired portfolio level is 2.1x.
The purchase price represents an implied trailing twelve month pro-forma earnings before interest, taxes, depreciation and amortization ("EBITDA") multiple of 4.1x for the three casinos. The multiple excludes any potential cost synergies and operational improvements. The acquisition is expected to meaningfully enhance the Company's free cash flow as well as be immediately accretive to earnings.
The Company will finance the $107.0 million purchase with a new credit facility that is anticipated to be issued by Macquarie Capital. On a pro-forma basis, the Company estimates this will result in total leverage of 3.5x and net leverage of 2.2x. The Company expects to quickly delever given the growth across its existing portfolio, newly acquired properties and the ramp up of Century Mile Racetrack and Casino.
"This transaction further highlights our commitment to enhancing shareholder value," Erwin Haitzmann, Co-Chief Executive Officer of Century Casinos remarked. "Cape Girardeau, Caruthersville and Mountaineer expand the strategic diversity of Century Casinos with attractive assets in strong, stable markets. The expected increase to our free cash flow will allow us to remain well positioned to reduce leverage and evaluate additional strategic growth opportunities," Haitzmann concluded.
"The acquisition of the operations of Cape Girardeau, Caruthersville and Mountaineer will transform Century Casinos into a premier regional casino operator in North America," Peter Hoetzinger, Co-Chief Executive Officer of Century Casinos remarked. "We believe these assets are a great fit for our portfolio and will complement Century Casinos' expertise in operating small to mid-sized casinos. We are pleased to partner with VICI Properties to structure this transaction in a manner that we expect will be immediately accretive to our operating results," Hoetzinger concluded.
Isle Casino Cape Girardeau is located in Cape Girardeau, Missouri, approximately 120 miles south of St. Louis, Missouri, overlooking the Mississippi river. The property opened in 2012 and consists of a dockside casino featuring 41,500 square feet of casino space, 863 gaming machines, 20 table games, three dining venues, a pavilion and an entertainment center. The property also includes a wide variety of non-gaming amenities, including an events center.
Lady Luck Caruthersville is a riverboat casino located along the Mississippi river in Caruthersville, Missouri. The property opened in 1995 and consists of a dockside casino featuring 21,000 square feet of casino space, 507 slot machines, nine table games, two dining venues, a 40,000 square foot pavilion and a 28-space RV park.
Mountaineer Casino, Racetrack and Resort is a hotel, casino, entertainment and live thoroughbred horse racing facility located in New Cumberland, West Virginia, one hour from downtown Pittsburgh, Pennsylvania. The property originally opened in 1951 with the casino opening in 1994 and features a 357-room hotel, approximately 1,486 slot machines, 36 table games, a poker room, a racetrack and five dining venues.
Upon closing this transaction, the Company's portfolio will increase to 10 casinos in North America that include over 6,700 gaming machines and 150 table games. On a pro-forma trailing twelve-month basis the Company expects to generate 96% of its Adjusted EBITDA* before rent from its North American casinos.
The transaction, which is expected to close in early 2020, is subject to antitrust approval and approvals of the Missouri Gaming Commission and the West Virginia Lottery as well as other customary closing conditions.
Delaware iGaming Revenue Increases in May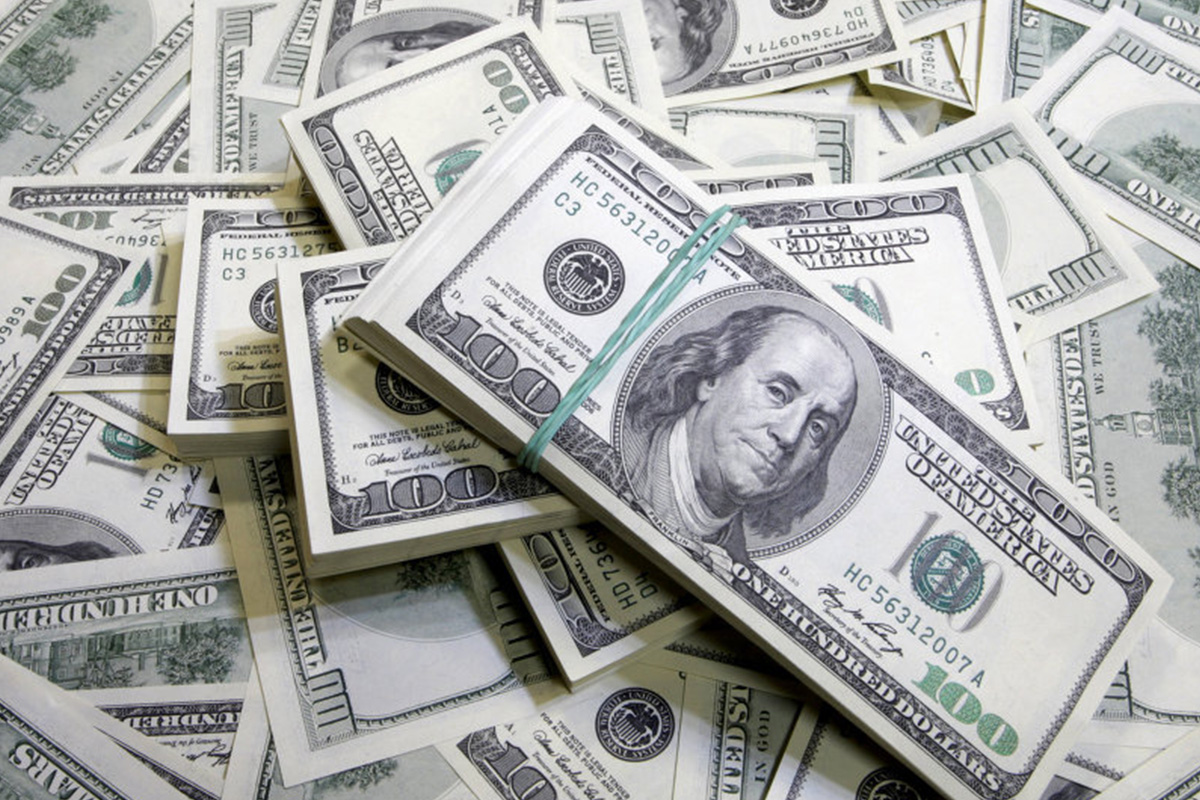 Reading Time:
1
minute
Delaware Lottery has reported an increase in revenue from Delaware's regulated igaming market ($313,648) for the month of May.
Delaware Park retained top spot in the state's online gambling market in terms of revenue with $127,932 off $2.96m in wagers for the month. This was down from April revenue of $144,084 and $5.2m in bets.
Dover Downs was the most popular platform for punters in May, processing a total of $8.1m in bets, up from $5.5m in April. Revenue hit $123,044 for the month compared to $75,323 in April.
Harrington Raceway remains some way off the pace after taking $1.0m in online wagers during May, down from $1.2m in the previous month. However, revenue was up month-on-month from $43,775 to $62,672.
During the first five months of the year, operators generated revenue of $1.41m, with consumers spending a total of $54.7m online.
GAN Reports Internet Gambling Growth in New Jersey for May 2019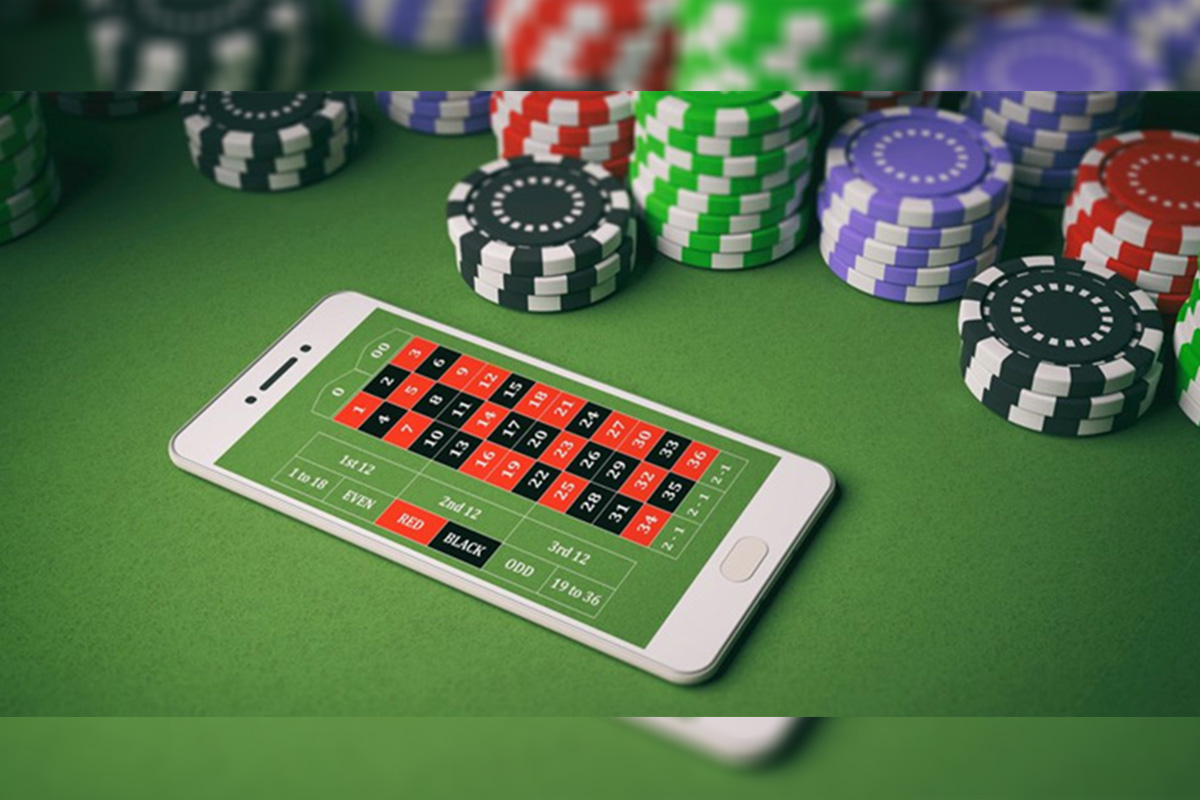 Reading Time:
1
minute
GAN plc, the US based developer and supplier of Internet gambling software, has reported growth in internet gambling for the month of May 2019 in New Jersey.
The highlights include:
Internet Gaming Win was $38.3 million in May compared to $24.3 million in May 2018, reflecting an year-over-year increase of 57.8%.
Total Internet Sports Wagering Handle was approximately $263.6 million in May, compared to $254.0 million in April and $298.3 million in March.
Internet Sports Wagering Gross Revenue was $13.7 million in May, compared to April's $16.6 million and March's $24.3 million.
Internet Sports Wagering Gross Revenues may vary from month to month due to the payouts for future events occurring months after the original wager was made and unredeemed winning wagers from prior months will become deductible upon redemption in future months.