NetEnt signs contract with Svenska Spel ahead of Swedish market re-regulation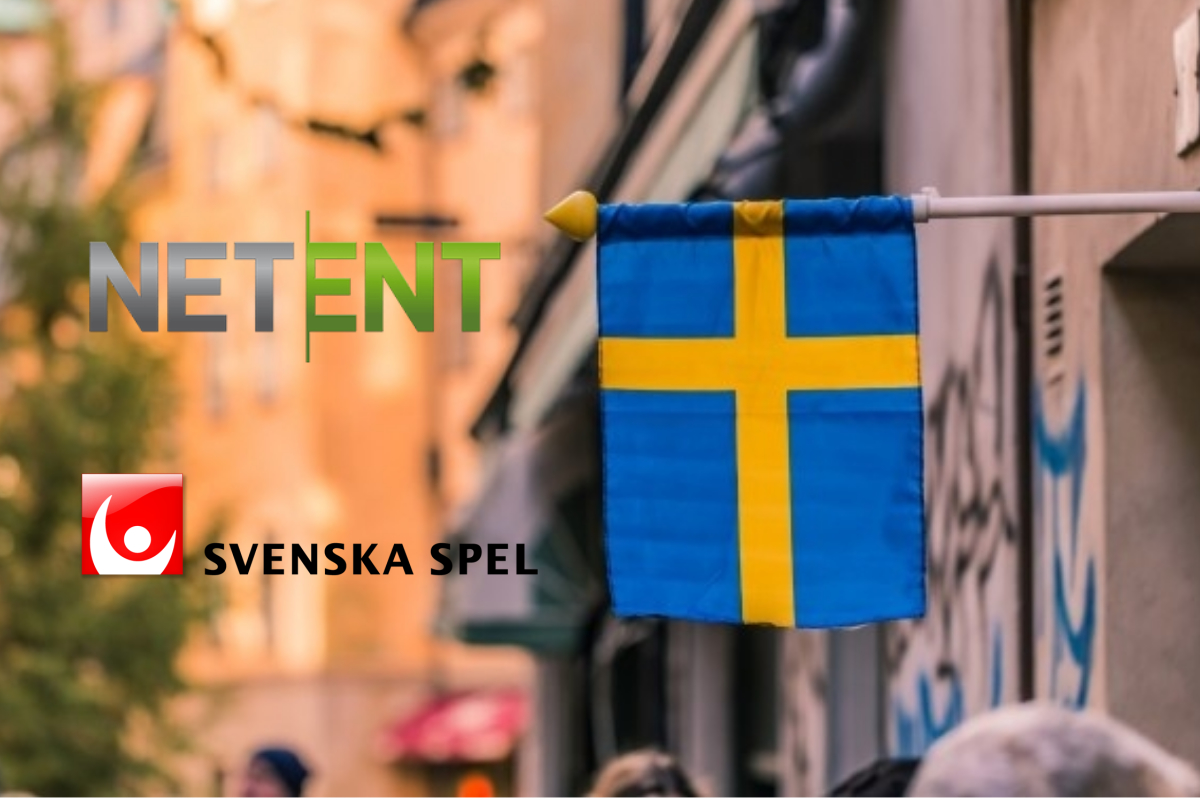 Reading Time:
2
minutes
NetEnt has entered into an agreement with Svenska Spel Sport & Casino AB (subsidiary of AB Svenska Spel) to supply a wide selection of its award-winning online casino games as the re-regulated gambling market in Sweden opens on January 1, 2019.
Regulated markets form a key part of NetEnt's strategy, and after a thorough qualification process, NetEnt has been selected as online casino supplier to Svenska Spel Sport & Casino AB.
On June 7th, 2018, the Swedish parliament, Riksdagen, approved the re-regulation of Sweden's gambling market. The new legislation comes into force on January 1st, 2019, and NetEnt aims to be ready to operate together with its partners on the day of market opening.
"NetEnt was an obvious choice when selecting an online casino supplier ahead of our re-regulated market entry on January 1st, 2019. We are convinced that NetEnt will deliver casino games of the highest quality and become a very important partner for us," says Fredrik Wastenson, MD and Head of Business Unit, Svenska Spel Sport & Casino.
Henrik Fagerlund, MD NetEnt Malta Ltd. and Chief Product Officer of NetEnt comments: "I am very pleased that Svenska Spel has selected NetEnt as supplier ahead of the Swedish market re-regulation. Svenska Spel is the most established gambling operator and the largest sponsor of sports in Sweden. We really look forward to a close collaboration to deliver best-in-class digital casino games to Svenska Spel's customers."
The commercial launch of NetEnt's online games with Svenska Spel is expected in the beginning of 2019.
For additional information please contact:
Henrik Fagerlund, MD NetEnt Malta Ltd. and Chief Product Officer, NetEnt
Phone: +356 21 31 16 21
Roland Glasfors, Investor Relations & Corporate Strategy, NetEnt
Phone +46 760 024 863
roland.glasfors@netent.com
This information is information that NetEnt AB (publ) is obliged to make public pursuant to the EU Market Abuse Regulation. The information was submitted for publication, through the agency of the contact person set out above, at 08:30 CET on October 24th, 2018.
About Svenska Spel:
Svenska Spel is Sweden's largest gambling operator, with well-known brands such as Lotto, Triss, Stryktipset, Oddset, Vegas and Casino Cosmopol. Svenska Spel was formed in 1997 through a merger of Tipstjänst and Penninglotteriet. Svenska Spel is the largest sponsor of sports in Sweden on all levels. The group also include Casino Cosmopol and Sweden's four international casinos. For more information, please visit https://om.svenskaspel.se/in-english
About NetEnt:
NetEnt AB (publ) is a leading digital entertainment company, providing premium gaming solutions to the world's most successful online casino operators. Visit http://www.games.netent.com to try our games. Since its inception in 1996, NetEnt has been a true pioneer in driving the market with thrilling games powered by a cutting-edge platform. NetEnt is committed to helping customers stay ahead of the competition, is listed on NASDAQ Stockholm (NET–B) and employs 1,000 people in Malta, Stockholm, Kiev, Krakow, Gothenburg, Gibraltar and New Jersey. www.netent.com
NetEnt creates adrenaline-fueled frenzy of slot excitement with Reel Rush 2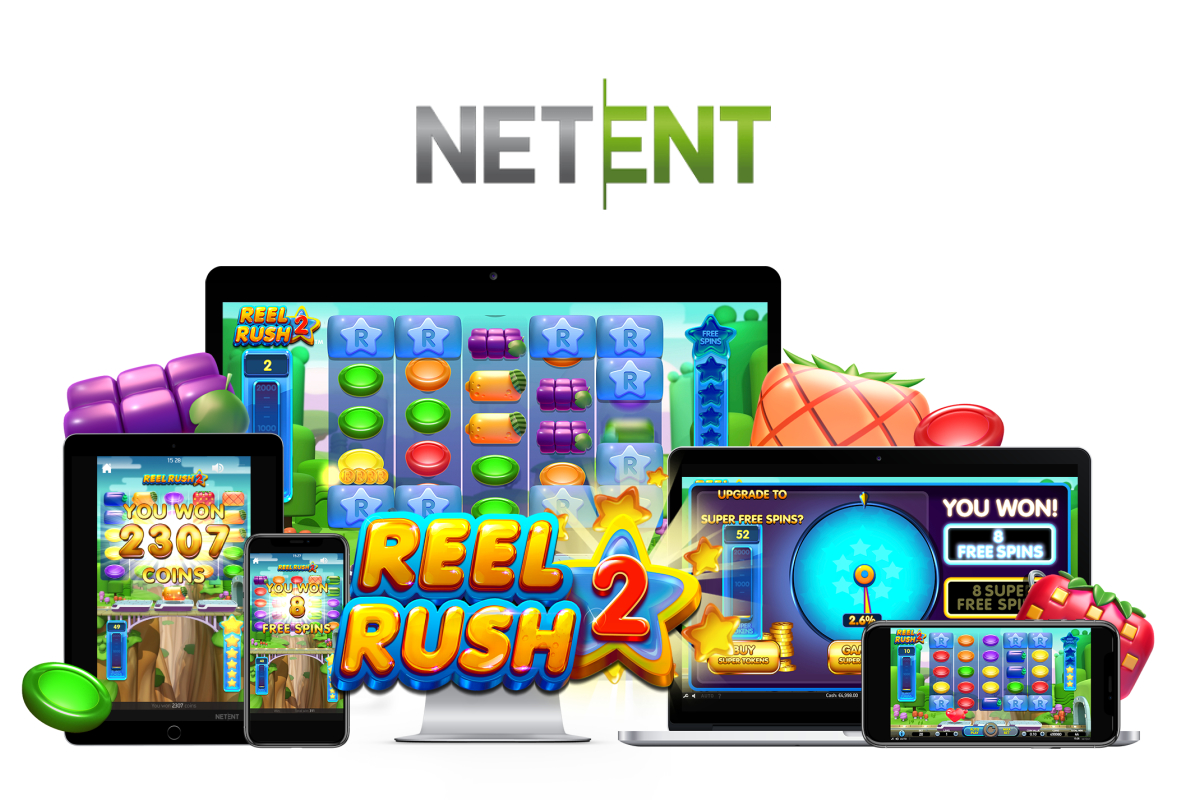 Reading Time:
< 1
minute
Souped-up sequel to Reel Rush is packed with fun and features galore
NetEnt's latest release, Reel Rush 2, has taken the best parts of the 2013 hit prequel and added a bunch of fun-filled extras and social gaming-inspired mechanics.
It is a franticly-paced, 5-reel video slot with 3125 betways, set in a crazy, colourful, video game influenced world of juicy candy, cube-shaped fruit and starry wilds. It features Wild Substitutions, Re-Spins, Free Spins and Super Free Spins – as well as a whole new set of eight Random Features where anything can happen.
With more NetEnt innovation, when free spins are triggered, players are offered three choices: Buy Super Tokens, gamble all Super Tokens for more super tokens to upgrade to Super Free Spins or continue to regular Free Spins. This gives players a degree of decision-making that blends odds with strategy to create a different, innovative way of playing.
"The original Reel Rush was a frenetic experience, loaded full of madness and mayhem. Players loved it so much that we've turned the dial up to 11!" said Bryan Upton, NetEnt Director of Games.
"Reel Rush 2 is a game for everyone: a top prize of 25,000 times your stake will attract savvy players, while the high-entertainment factor will appeal to casual players and video game enthusiasts.  We have designed an innovative Super Token system that we believe offers players more choice and control over their Bonus experience, this is another exciting first for the industry from NetEnt."
NetEnt unveils new horror slot The Wolf's Bane ahead of Halloween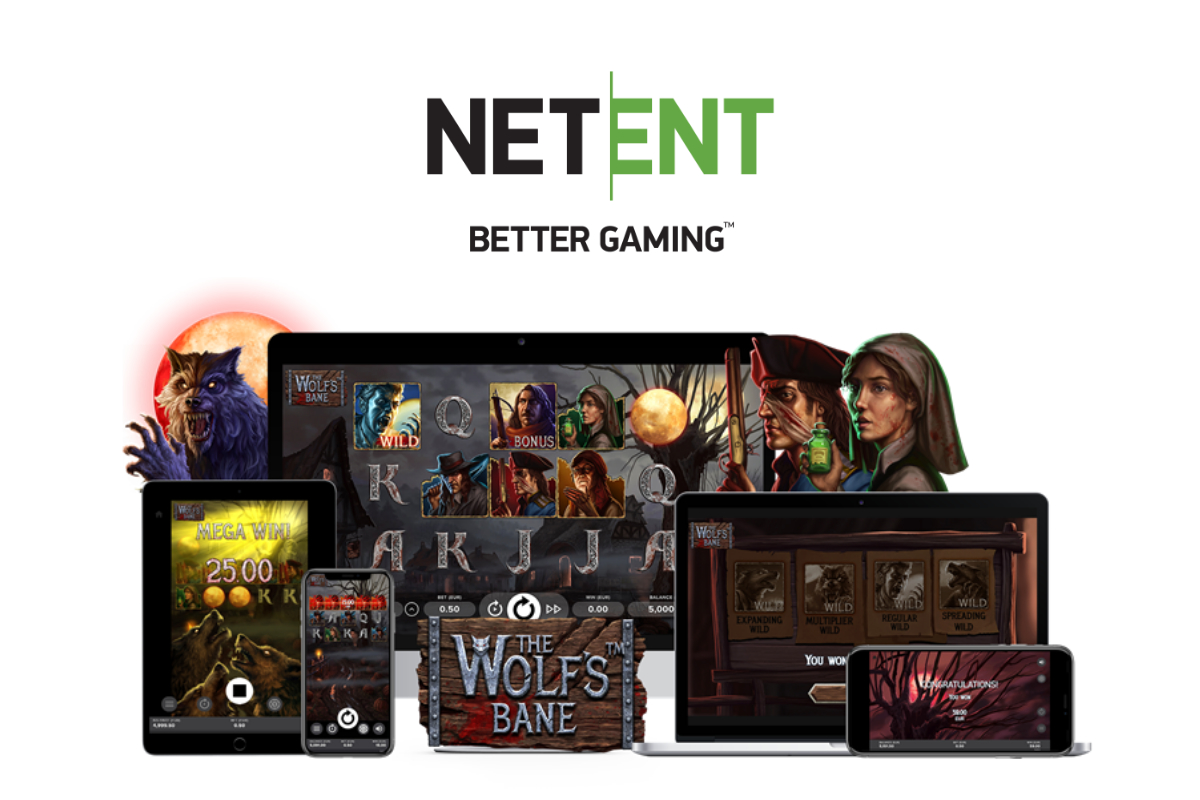 Reading Time:
< 1
minute
Beware the wicked werewolves in The Wolf's Bane – NetEnt's dark and sinister new title that stands out from the pack
NetEnt has launched a spooky new slot, The Wolf's Bane, where players take on the perspective of a fanged, clawed menace.
Released in time for Halloween, The Wolf's Bane is set in a ravaged 18th century village. The 5-reel, 3-row, 10-payline video slot contains wild substitutions, free spins and a bonus pick-and-click feature.
The eerie atmosphere is increased by the blood red full moon illuminating the reels, which are haunted by nightmarish nurses, creepy clairvoyants, ghastly gravediggers and scary soldiers.
"The Wolf's Bane is a beautifully designed slot that will make your hair stand on end. It's launch has been timed to coincide with Halloween but it's a game with a classic theme that we expect to have great longevity and wide appeal thanks to its proven game mechanics," said Bryan Upton, NetEnt Director of Games.
NetEnt Live ensures product integrity with Live Fraud Solutions partnership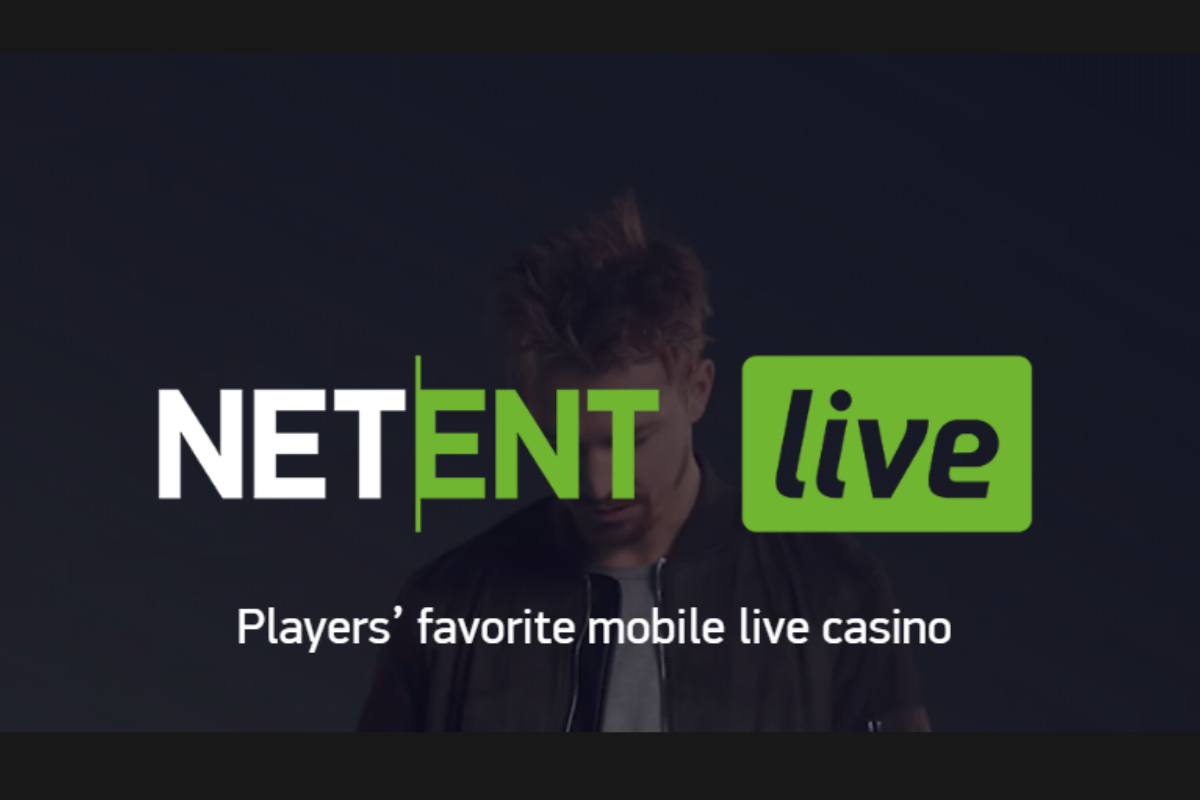 Reading Time:
< 1
minute
NetEnt Live integrates Live Fraud Solutions (LFS) to optimize anti-fraud measures
NetEnt has partnered with live dealer product protection specialist Live Fraud Solutions (LFS) to minimize risk and enhance game integrity across its NetEnt Live portfolio.
Through the platform's proprietary tools, NetEnt Live will increase its focus on equipment integrity, player behaviour analysis, integrity checks and improve risk credibility.
Following the LFS integration, stringent processes are in place to detect advantage play methods such as card counting and tracking, roulette prediction, robot play and bonus abuse, as well as outright cheating, collusion and shuffle quality analysis.
"We are committed to maintaining the highest levels of integrity to offer the safest and fairest live gaming experience for operators and players. This involves us constantly reviewing our offering and adding Live Fraud Solutions' tools to NetEnt Live advances these capabilities to be the most robust possible," said Andres Rengifo, Director of NetEnt Live.
"As a global industry leader, we are delighted NetEnt has chosen to partner with Live Fraud Solutions. We look forward to working closely with the NetEnt Live team to deliver a product that achieves the maximum levels of integrity," said Toms Andersons, CEO of Live Fraud Solutions.
In addition to integrating Live Fraud Solutions, NetEnt Live has also gone from six to eight decks on its Blackjack tables to further improve the gaming experience for players.