StarBeast – The Epic Loot Drop For Esports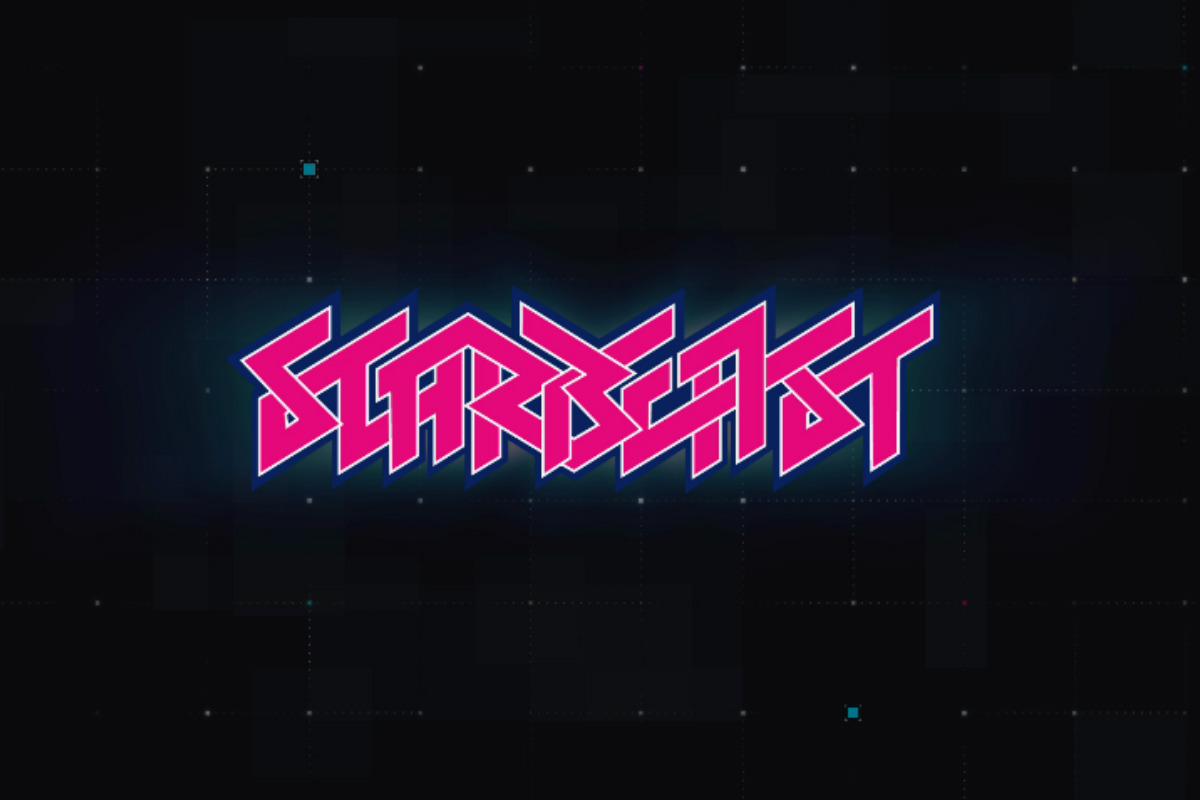 Reading Time:
2
minutes
A Team of Lifelong Gamers Finally Use Their Power for Good
StarBeast presses the start button on a new, independent creative agency focused exclusively on esports. Their goal is to continue creating esports content and brand sponsorship experiences designed to resonate with the gaming audience. StarBeast is a team of lifelong gamers with backgrounds in brand advertising, content creation, and graphic design. Companies like Blizzard – Overwatch League, ESP, LA Valiant, Porsche, ESPN, and others have already tapped into the creative powers of StarBeast.
While many esports organizations are building internal agencies, there is immense value in having an independent creative partner with an impartial perspective and understanding of the esports audience, available to work with both brands and esports organizations. "We worked with StarBeast to create the broadcast graphics for several of our productions," says Matt Grabowski, VP of Marketing at ESP Gaming. "They have an intuitive understanding of our industry and our audience."
Esports is undergoing a monumental boom in the US and StarBeast believes understanding the unique interests of the esports audience is the key to success for everyone involved. StarBeast is on a mission to help brands and esports organizations effectively engage with its passionate audience. Esports fans have access to vast online experiences and huge multiscreen arrays in arenas, so the creative potential to enhance their experience is unlimited. Endemic and non-endemic brands wanting to engage with these fans need a creative partner like StarBeast to shepherd them through the world of esports. StarBeast's creative team helps esports organizations explore new ideas and technologies to apply within the esports ecosystem.
"Traditional methods do not work for esports fans have a really high bullshit meter. You have to create experiences that captivate gaming fans. Otherwise, you just end up repelling them," says Nick Losq, StarBeast Executive Creative Producer. "We are passionate gamers that understand how to help organizations effectively create content for the esports audience." For the inaugural season of Overwatch League, StarBeast contributed over 240 pieces of content, providing design consultation, execution and content implementation across multiple media channels for the regular season. For the 2018 Overwatch League Grand Finals, StarBeast contributed to the design and was on-site to implement the opening day video for the large-format screens at the Barclays Center. StarBeast looks forward to bringing their expertise in visual communication in advertising to the exciting world of esports.
"It's great to finally see esports popularity catching on here in the U.S. in a major way since we ourselves are lifelong gamers," says Christopher Clyne, StarBeast's Chief Technical Officer. "StarBeast is uniquely positioned to combine our technical and creative experience across many platforms with our love of gaming to deliver content that's tuned in to the esports audience."
About StarBeast:
A new kind of creative agency, StarBeast specializes in content creation for the esports audience. We are a creative think tank, design studio, technical consultant, and full-service production company, creating visual solutions designed to resonate with the gaming community.
We understand the audience because we are the audience. We are gamers with backgrounds in advertising, content creation, and digital effects. We want to help you tell the right story to this growing demographic. StarBeast–here from the future to help you solve the problems of today.
Pringles extends ESL sponsorship for more competitions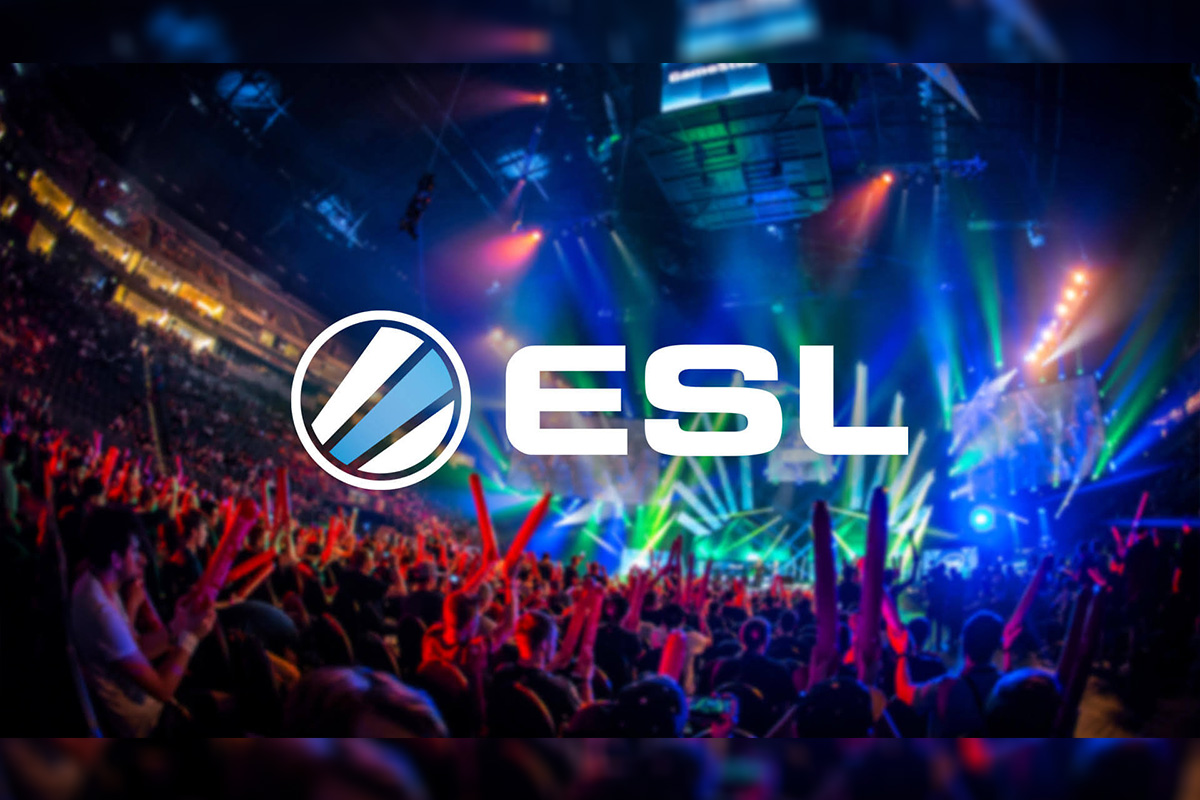 Reading Time:
2
minutes
Pringles, the US-based potato and wheat-based snack chips brand, has extended its sponsorship of ESL events to include eight more competitions.
The extension of Pringles' deal will begin with IEM Katowice 2019. The other events that come under the purview of extension include ESL One Cologne, ESL One Hamburg, ESL National Championship SEE, ESL Meisterschaft Deutschland, and the German stream for the European Masters Fall Split. The snack-brand, owned by Kellogg Company, started sponsoring ESL One Hamburg in 2017.
"Pringles' esports strategy is a prime example of agility in the light of new opportunities," said Toan Nguyen, Executive Strategy Director and Associate Partner for Hamburg-based marketing agency Jung von Matt, which will continue supporting Pringles in its partnership with ESL. "They started small-scale in 2017 and expanded quickly over many international events in 2018. In 2019, Pringles will cover 8 events with not just Northern Europe, but also the CEE region as its new pillars! This strategy perfectly shows how brands can employ an open mindset combined with curiosity and dedication."
In addition to logo presence, product placements, and an activation area including an esports fan edition on live competitions, Pringles' extension with ESL will include a variety of other undisclosed activations, which were designed specifically for fans.
Dominik Schafhaupt, Kellogg Company's Marketing Manager Snacks Northern Europe, said in a statement: "2018 was a very successful year for Pringles in Northern Europe. Especially in the field of esports we see a great development of brand perception and get very positive reactions from the community. Therefore, we decided to expand our foot print together with the ESL not only geographically but also qualitatively. At the moment we are finalizing new concepts with which we would like to address the community with even more relevant communication and activations, on-the-ground at events but also digital."
Betway grows esports presence with BLAST Pro Series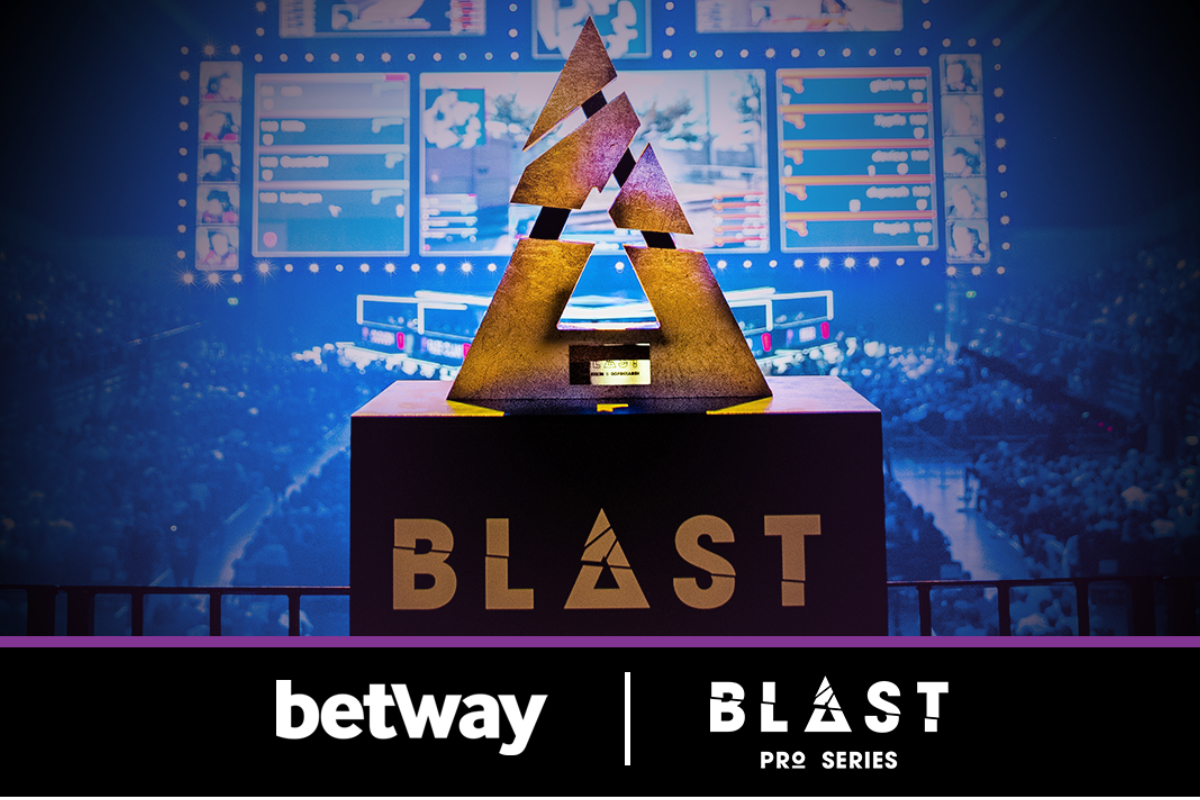 Reading Time:
2
minutes
Leading online bookmaker Betway has agreed a one-year deal to sponsor BLAST Pro Series. Spanning eight events around the globe over the course of the year, BLAST Pro Series is one of the most exciting and well-attended CS:GO tournaments in the esports calendar.
The deal, which includes an option to renew for another year, will grant Betway extended 'backstage' access, VIP hospitality and a host of branding both online and in stadiums.
Three events – Sao Paolo, Miami and Madrid – kick-off the 2019 series, with more expected to be announced in the coming weeks.
This latest development continues a highly successful 2019 for Betway, having signed two separate deals in esports sponsorship – Berlin International Gaming (BIG) and ESL – since the turn of the year.
Paul Adkins, Marketing and Operations Director at Betway, said:
"BLAST Pro Series is one of the most exciting tournaments on the calendar; you only have to look at the reaction of the fans – both in stadium and online – to last year's edition to confirm this. With events in the series being held all across the world, we can't wait to reach even more fans than ever before."
Leo Matlock, Head of Commercial Solutions at BLAST Pro, said:
"Betway has been present in the esports community a long time and we are very excited to be collaborating with them. Betway prides themselves with sponsoring premium content so naturally we are thrilled that they want their brand associated with BLAST Pro Series, which is already an established and proven concept. It's a grand validation for our product and we are looking forward to the partnership."
Read about Betway's latest sponsorship here: https://blog.betway.com/esports/blast-pro-sponsorship-announcement/
About the Betway Group:
The Betway Group is a leading provider of first-class entertainment across sports betting, casino, bingo and poker. Launched in 2006, the company operates across a number of regulated online markets and holds licences in the UK, Malta, Italy, Denmark, Spain, Belgium, Germany and Ireland. Based in Malta and Guernsey, with support from London, Isle of Man, Stockholm and Cape Town, the Betway team comprises over 1,000 people.
Betway prides itself on providing its customers with a bespoke, fun and informed betting experience, supported by a safe and secure environment. Betway is a member of several prominent industry-related bodies, including ESSA, the Independent Betting Adjudication Service (IBAS) and the Remote Gambling Association (RGA), and is ISO 27001 accredited through the trusted international testing agency eCOGRA. It is also a partner of the Professional Players Federation (PPF) and is a donor to the Responsible Gambling Trust.
In addition to the flagship Betway brand, the Betway Group operates a number of other brands including Dream Bingo, Bingo on the Box, Spin Casino and the Hippodrome Online Casino. For more information about Betway's various products and licenced brands, please visit the Betway Group page.
G2 Esports join hands with Red Bull to eSports racing team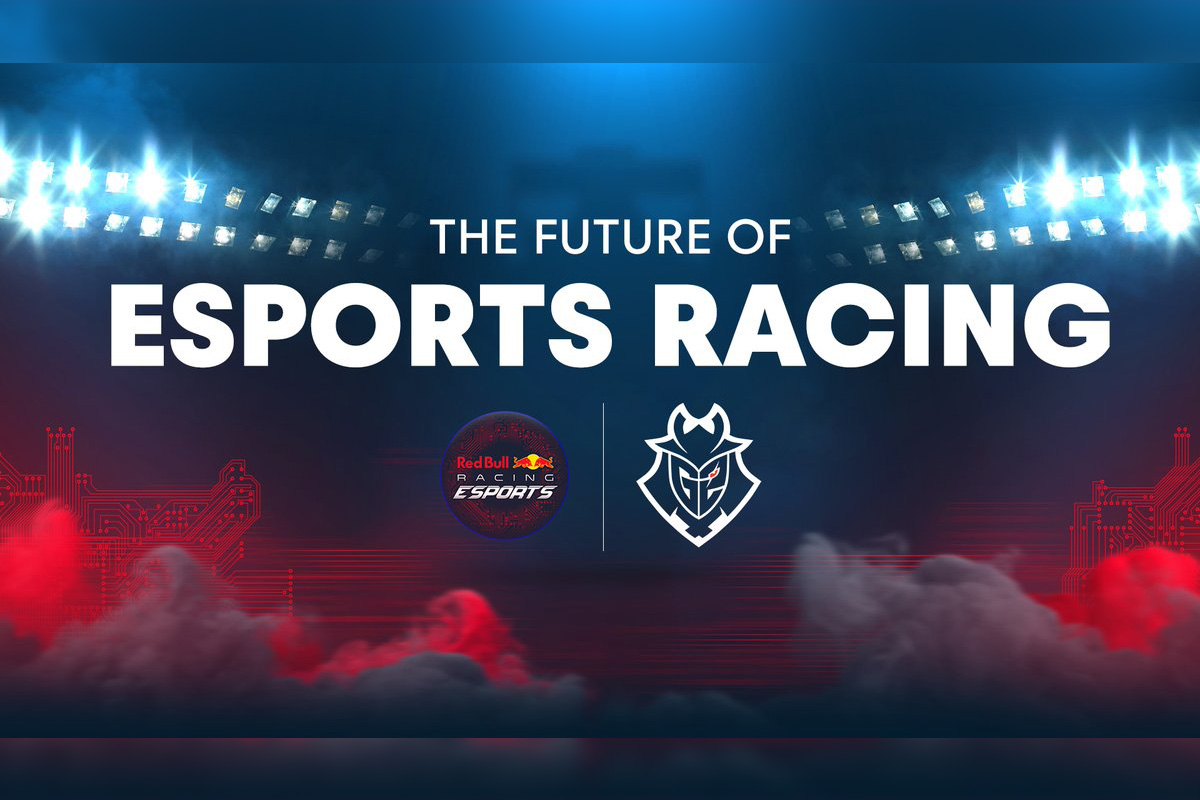 Reading Time:
1
minute
G2 Esports is going to launch an eSports racing team in partnership with Red Bull Racing. The team will initially compete in the F1 Esports Pro Series.
Christian Horner, Red Bull's Team Principal said: "It is tremendously exciting to see this new direction being taken by the Team. We took part in F1 Esports last year and the response was incredibly positive. We are a Team who has always backed youth and this opportunity provides us with the potential to engage with a wider and younger audience, whilst becoming competitive in a rapidly expanding and exciting new discipline."
The team will also compete in tournaments such as Forza Motorsport, Project Cars 2, rFactor 2, Assetto Corsa, and RaceRoom. It'll also compete in the FIA Gran Turismo Sport World Championship.
Danny Engels, Head of Gaming Operations for G2 Esports added: "We are extremely excited to have two of the strongest and most successful brands in their respective worlds join forces. Esports racing connects our virtual environment with the real-life sport in a peerless fashion."