Wynn Las Vegas Joins The U.S. Environmental Protection Agency's Green Power Partnership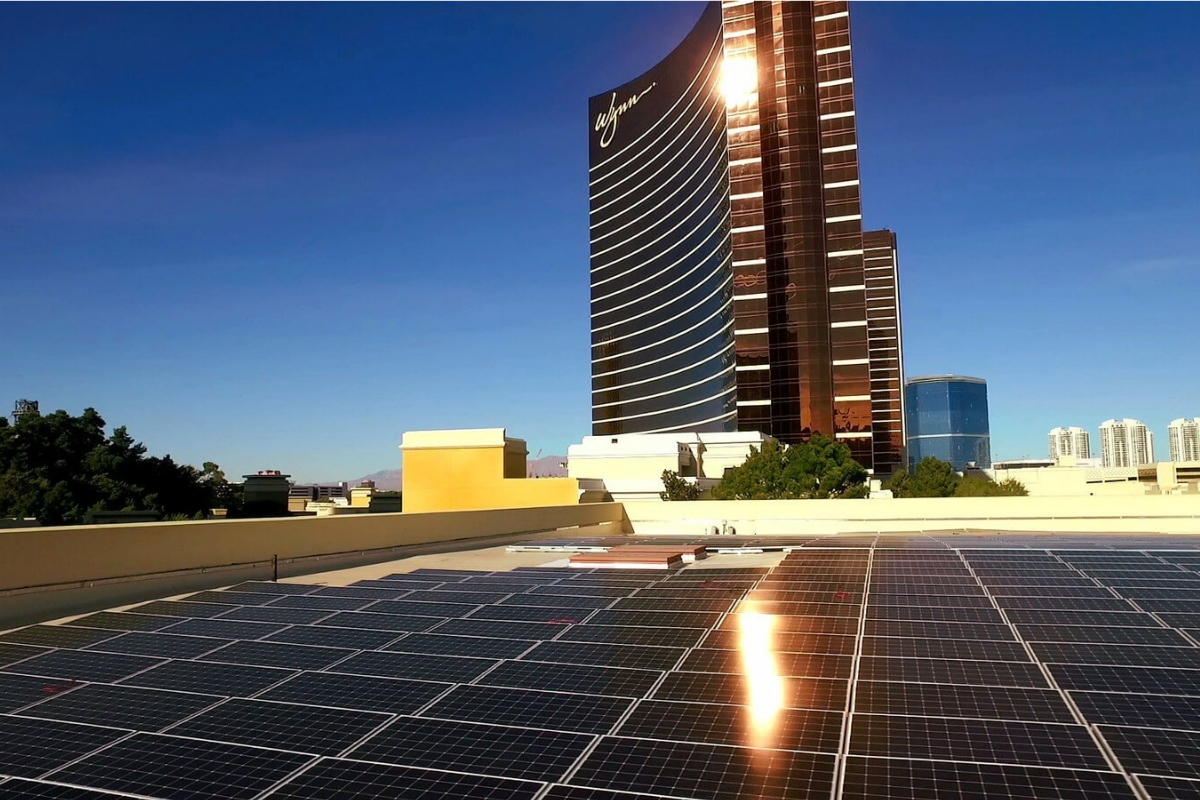 Reading Time:
2
minutes
Becomes The Largest Hotel Industry Partner In The Nation And The Only Casino Resort In Nevada With This Distinction
Wynn Las Vegas marks a new renewable energy milestone with its acceptance into the U.S. Environmental Protection Agency's (EPA) Green Power Partnership, a collective of organizations that are voluntarily leading the innovation, production and use of green energy in America. The distinction comes less than five months after the debut of the Wynn Solar Facility, a new 160-acre solar complex solely dedicated to generating renewable energy to power the Las Vegas resort.
Combined with 103,000 square feet of on-site rooftop solar panels, Wynn Las Vegas is creating and using more than 45 million kilowatt-hours (kWh) of green power annually, which is enough green power to meet 25 percent of the resort's electric load. According to the U.S. EPA, this is equivalent to the annual electricity use of more than 4,000 average American homes. Based on this finding, Wynn Las Vegas becomes the largest Green Power Partner in the hotel industry in the nation, and the only casino resort in Nevada on the list. Additionally, Wynn Las Vegas joins an elite group of Fortune 500® companies that are current Green Power Partners, including Microsoft, Intel, Bank of America, Apple, Johnson & Johnson and Starbucks.
"It is an honor to be recognized by the U.S. EPA for our commitment to protecting our planet's resources," said Erik Hansen, Chief Sustainability Officer for Wynn Resorts. "We are proud to be the national leader in green energy use in the hotel industry, proving that integrating large-scale energy efficient measures can be done in a way that only enhances the guest experience."
Wynn Las Vegas remains dedicated to increasing sustainable design practices, creating and sourcing renewable energy, and exceeding LEED Gold Building Certification standards for projects in Las Vegas as well as Encore Boston Harbor, currently under construction in Everett, Massachusetts.
About EPA's Green Power Partnership
The Green Power Partnership is a voluntary program that helps increase green power use among U.S. organizations to advance the American market for green power and development of those sources as a way to reduce air pollution and other environmental impacts associated with electricity use. The Partnership currently has more than 1,500 Partners voluntarily using nearly 53 billion kilowatt-hours of green power annually. Partners include a wide variety of leading organizations such as Fortune 500® companies; small and medium sized businesses; local, state, and federal governments; and colleges and universities. For additional information, please visit www.epa.gov/greenpower.
About Wynn Las Vegas
Wynn Resorts is the recipient of more Forbes Travel Guide Five Star Awards than any other independent hotel company in the world. Wynn Las Vegas opened on April 28, 2005 and was once again named the best resort in Nevada on Condé Nast Traveler's 2018 "Gold List," a title received for the tenth time. Wynn and Encore Las Vegas feature two luxury hotel towers with a total of 4,750 spacious hotel rooms, suites and villas, approximately 192,000 square feet of casino space, 21 dining experiences featuring signature chefs and 11 bars, two award-winning spas, approximately 290,000 square feet of meeting and convention space, approximately 110,000 square feet of retail space as well as three nightclubs, a beach club and recreation and leisure facilities. In addition to two luxury retail esplanades, a Strip-front expansion, Wynn Plaza, is currently under construction and is scheduled to be completed in 2018.
Louisiana House Committee Passes Fantasy Sports Restriction Bill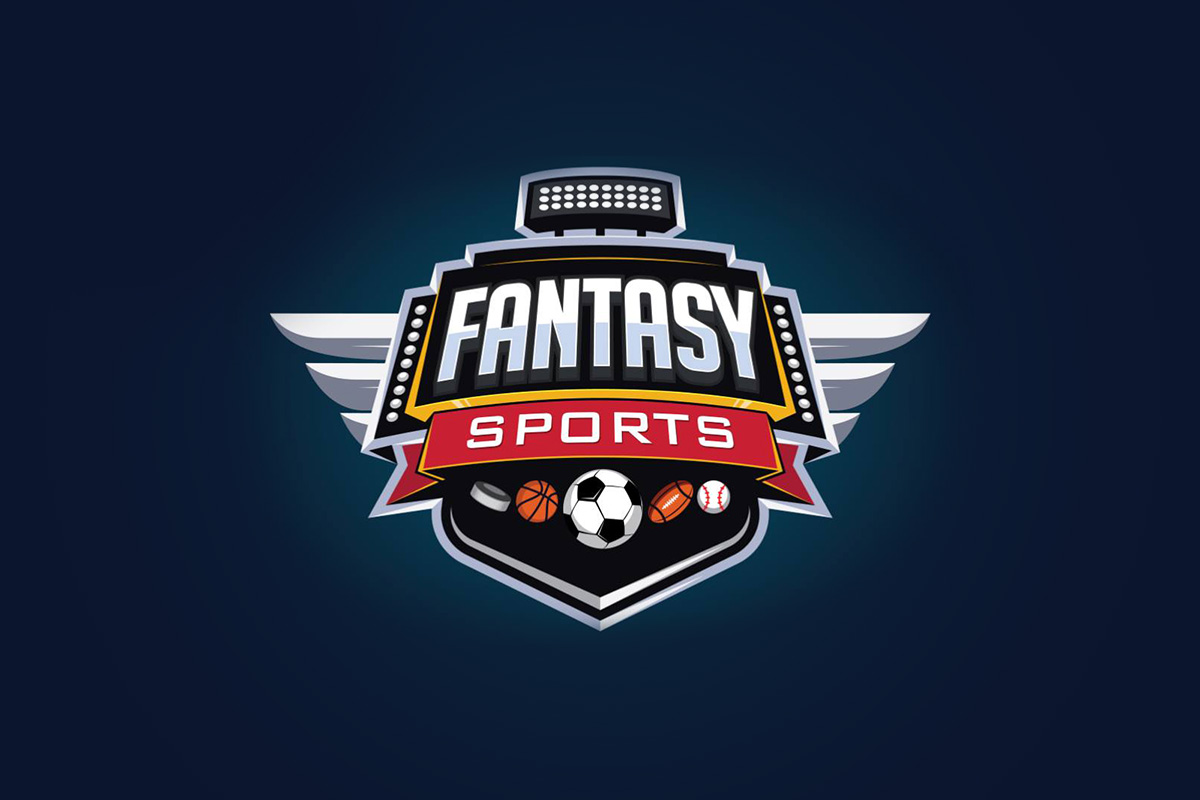 Reading Time:
1
minute
Louisiana House Committee has passed the fantasy sports restriction bill. Voters of 47 parishes approved fantasy sports betting last fall. The bill leaves committee with an amendment that stipulates "you can only play if you're at card checking over-21 only in establishments like video poker stops, bars, or casinos."
"This is obviously not what people voted for, this is not how fantasy sports works, this is not how online entertainment works anywhere, for any medium," Fairness for Fantasy Sports Louisiana spokesperson Ryan Berni said.
"Right now the proposed tax rate does not cover the cost for the state to collect it. The state actually loses money at the proposed tax rate that they are proposing on fantasy sports," Video poker lobbyist Alton Ashy said.
"Obviously the intention is that it is places that have video poker. It really is an end around and a subversion of what people know and like about fantasy sports," Berni added.
Wynn Resorts and MGM Engages in Conversation about the Sale of Encore Casino in Boston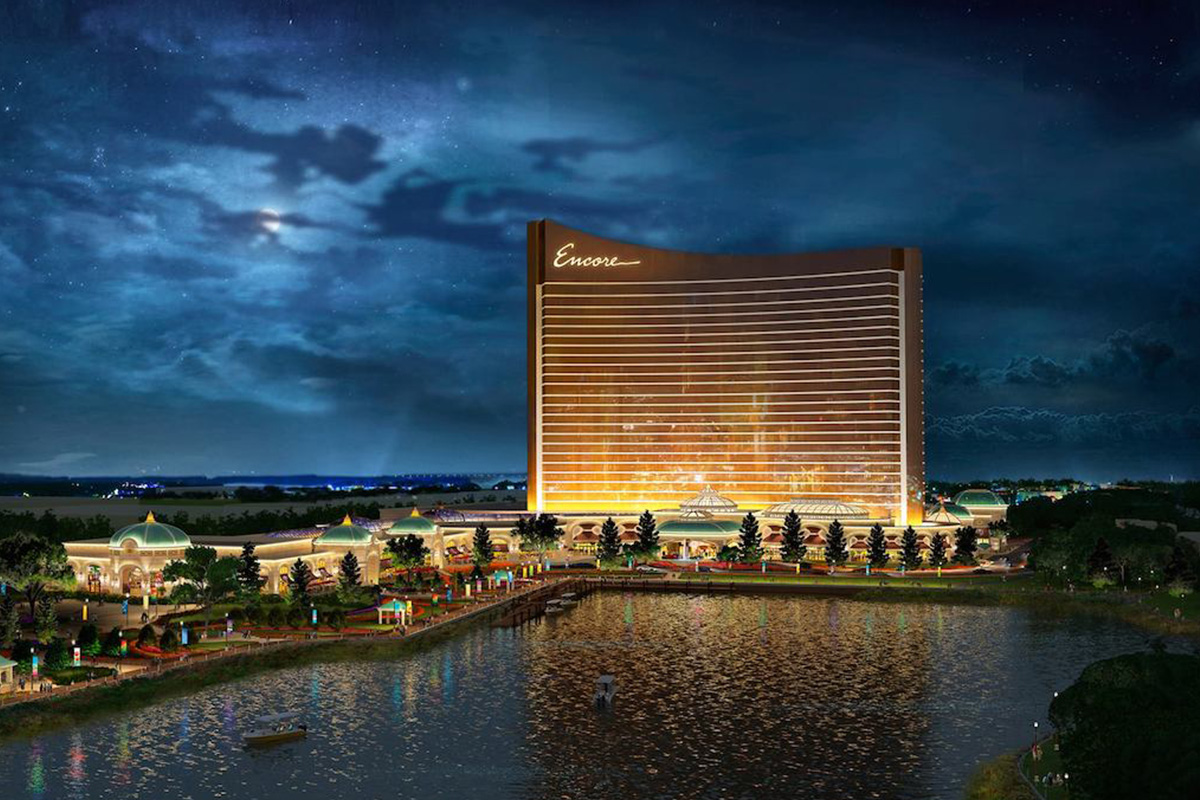 Reading Time:
1
minute
Wynn and MGM Resorts have announced a joint statement related to the sale of Encore Casino in Boston. Wynn CEO Matt Maddox and MGM CEO Jim Murren met in person in Las Vegas to explore the possibility of a sale.
"Over the past several weeks, we have engaged in conversations around the potential sale of Encore Boston Harbor," the statement reads. The companies add that the talks are "very preliminary" and the casino giants do not know "where these conversations will lead."
Encore's license is the only one the state will allow in the Boston area, making it highly desirable. MGM, on the other hand, owns the only casino license for Western Massachusetts for its Springfield location.
As per the Massachusetts law, a company can only hold one casino license. MGM did not comment, but if it buys the Encore casino it would have to sell its license for a casino in Springfield, Massachusetts.
What's at stake at the 2019 World Series of Poker main event?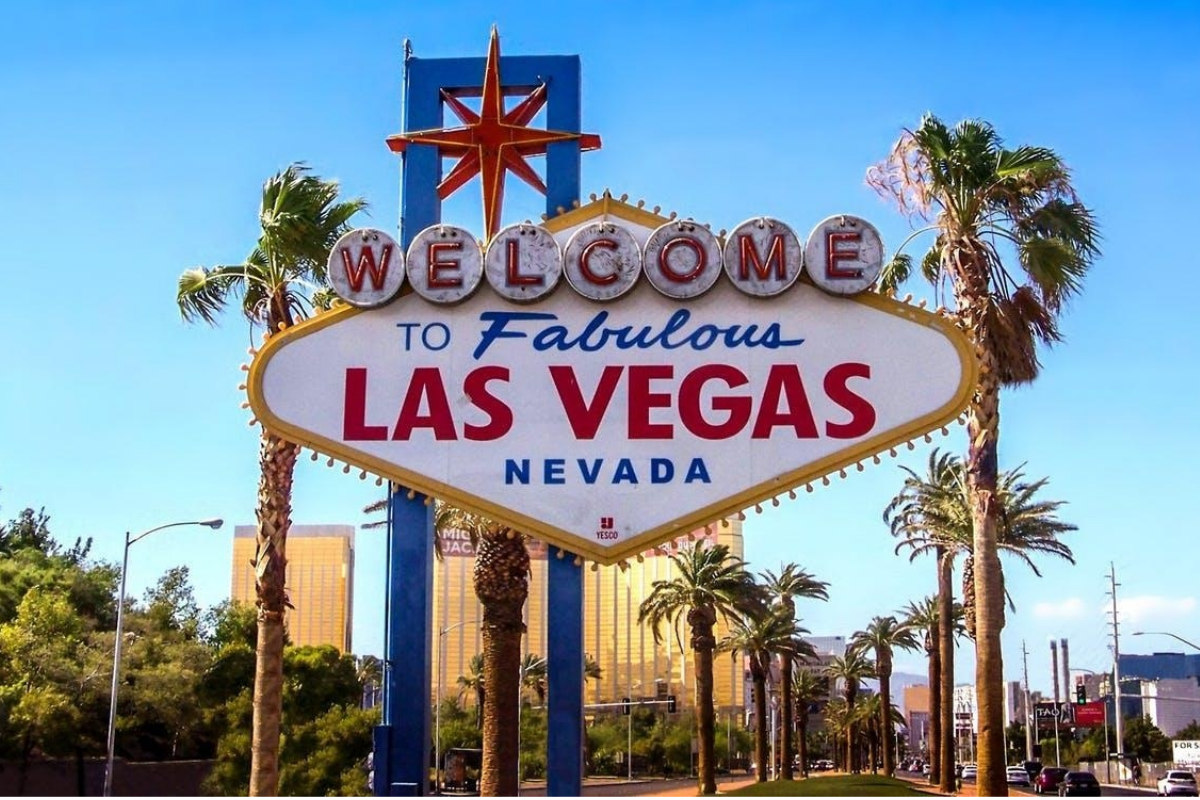 Reading Time:
3
minutes
The wait for the 2019 World Series of Poker is almost over with the event due to start in just a few weeks' time. That hasn't dampened the anticipation amongst poker fans or the thousands of players preparing to play in the WSOP tournaments.
This article gives you everything (almost) you need to know about the 2019 WSOP including estimated prize money, the best tournaments and a guide on how to enter the 2020 WSOP.
WSOP 2019
When is it?
The tournament starts on May 28th and last for just over a month and a half with the final table closing up on July 16th.
Where is it?
The Rio All-Suite Hotel & Casino in Las Vegas is the venue for the 50th WSOP event. This has been the official venue of the WSOP since it moved from original venue Binion's Horseshoe in the mid-noughties.
How many players have entered?
Official participation figures are yet to be released for the 2019 WSOP but the figure is expected to be an increase on last year's record-breaking figure of 123, 865. Of that figure only 7,874 featured in the WSOP main event.
What's the prize money?
The 123,865 participants involved last year contributed towards a staggering figure of $266,889,193 in prize money. With numbers expected to increase this time around that figure will be slightly higher although it will still be some way off the $300 million mark.
What events are on?
Undoubtedly the biggest draw of the WSOP is the main event which will see the world's best players battle it out for supremacy. This final table of this event finishes the entire poker festival with the winner scooping a minimum $10 million in prize money.
Elsewhere players can enjoy Millionaire Maker, Seniors No-Limit, Monster Stack, Big 50 and Crazy Eight's. The competition in these events will be less fierce but there will still be a of prize money available with the winner of the Big 50 getting their hands on a minimum $1 million.
(In 2003 accountant and amateur poker player Chris Moneymaker took the world of poker by storm, winning the tournament with an epic bluff against Sammy Farha.)
How to enter the WSOP
Unfortunately the time to enter this year's WSOP is almost over but you can always prepare to enter next year's tournament. You can do that in two-ways by paying your way in or by qualifying through a number of licensed events.
The buy-in option
This is by far the easiest option if you just want to get involved and make sure you're at the 2020 WSOP. Although at $10,000 the buy-in for the main event is slightly expensive. If money is no object to you then you may as well buy-in.
If like most of us ten thousand dollars sounds like a lot of money to spend on a poker tournament then fear not, there are other ways. Players sell stakes of their potential winnings to investors to raise the WSOP buy-in amount.
Alternatively if you're part of a poker league you can persuade the rest of the league to front the cost of a buy-in for the league's best player – you'll of course have to ensure you're the best player in the league.
Classic qualification
WSOP run a series of satellite events across the world in the run-up to their showpiece event where players can win entry to the WSOP main event. The vast majority of these tournaments tend to take place in the United States with a few taking place in Europe and Asia.
If you can't make it to any of these tournaments keep your eyes on the 888 Poker website. The online gambling company are the only officially licensed online satellite for the WSOP and regularly run qualification events throughout the year.
Who will win the 2019 WSOP?
After 10 hours of gruelling back and forth play, John Cynn finally overcame Tony Miles in a heads-up to win the 2018 WSOP. You might expect then that Cynn will be the hot favourite to take the crown again this year.
However if history has told us one thing about the WSOP it's that it is incredibly hard to retain your poker crown. Tony Miles will be among the front runners to go one better than last time with Joe Cada, Nicolas Manion and Michael Dyer all hoping to win the WSOP main event.
Where can I watch the 2019 WSOP?
Dedicated poker fans can get their card fix this summer on the WSOP live stream after subscribing. If you'd rather watch the action on your TV then the tournament will be shown live on ESPN in the United States.