Cherry AB Interim Report January–September 2018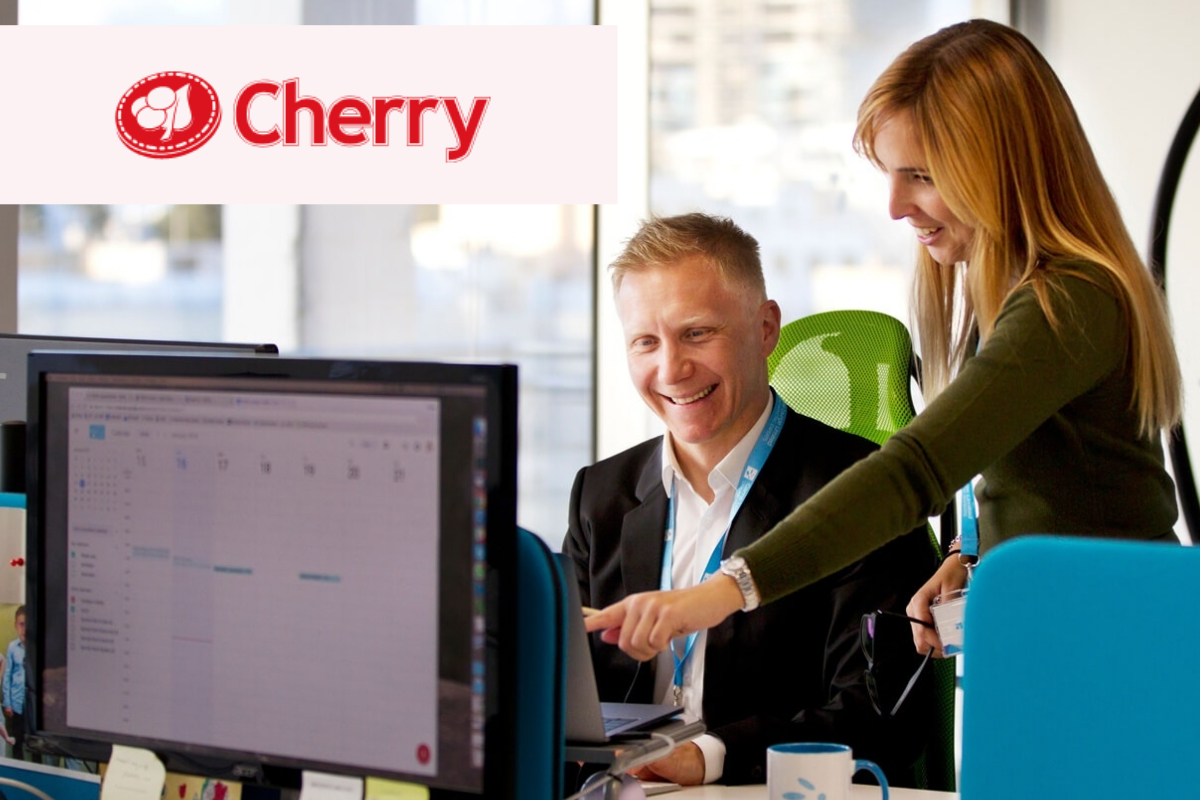 Reading Time:
7
minutes
All business areas strengthen positions
THIRD QUARTER
• Group revenue increased by 58 percent to MSEK 899 (567), with organic revenue growth amounting to 46 percentages. Acquisitions contributed 1 percentage and currency 12 percentages points.
• Profitability improved, and EBITDA increased by 130 percent to MSEK 258 (112) and the EBITDA margin was 29 percent (20).
• Profit for the period amounted to MSEK 188 (42). EBIT was affected positively by an item affecting comparability of MSEK 57, following the revaluation of the previously owned holding in Highlight Games.
• Earnings per share before and after dilution amounted to SEK 1.75 (0.22) and SEK 1.74 (0.21) respectively.
• Cherry holds 60.4 percent of the shares in the former associated company Highlight Games.
• Cherry subsidiary ComeOn applied for eight Swedish gaming licenses in September.
• On 24 August, Anna Bergius and Claes Ruthberg announced that they would be stepping down from their assignments as members of the Board of Directors of Cherry AB (publ) with immediate effect.
INTERIM PERIOD
• Group revenue increased by 42 percent to MSEK 2,332 (1,644), of which organic growth amounted to 32 percentages. Acquisitions contributed 1 percentage and currency 9 percentages.
• Profitability improved, and EBITDA increased by 114 percent to MSEK 615 (288) and the EBITDA margin was 26 percent (18).
• Profit for the period amounted to MSEK 367 (93). EBIT was affected positively by an item affecting comparability of MSEK 57, following the revaluation of the previously owned holding in Highlight Games.
• Following new share issues, the number of shares has increased. As of September 30 2018, the number of shares is 4,988,000 Class A shares and 100,680,026 Class B shares, totalling 105,668,026 shares.
• Earnings per share before and after dilution amounted to SEK 3.31 (0.49) and SEK 3.30 (0.49) respectively.
EVENTS AFTER THE END OF THE PERIOD
• In July, Cherry Online Polska was granted a sports betting license for the Polish market. A new brand, PZBuk, was launched in October
• On 17 October, Cherry agreed to acquire the remaining 5 percent of the shares in the subsidiary Game Lounge.
• In September and October, Yggdrasil signed agreements with the largest gaming operators in Finland (Paf and Veikkaus) and in Sweden (Svenska Spel and ATG).
Comments by the CEO
Investments in marketing generate profitability
The second quarter of the year ended well and the positive trend in sales and gaming volumes continued throughout the third quarter. This is mainly explained by our high level of quality and innovation, which is appreciated by our customers and by all players.
As noted in our previous interim report, investments in marketing and operations strengthen the Group's development both short and long term. Cherry's strategy of maintaining proximity to all parts of the gaming market and end customers is crucial to our continued growth. This allows us to act quickly and invest resources where we see that such measures will provide the best return.
Consolidated net revenues rose from MSEK 567 to MSEK 899 compared with the corresponding period in 2017 – an increase of 58 percent. Organic growth was 46 percentages Corporate acquisitions contributed 1 percentage and currency by 12 percentages. EBITDA rose by 130 percent, from MSEK 112 to MSEK 258. Accordingly, the EBITDA margin for the third quarter increased to 29 percent (20).
There are several bright points in development in the third quarter, and I particularly want to highlight the favourable development in Online Gaming. ComeOn has succeeded very well with the broad plan of action that was brought into effect just over a year ago. All employees are making a tremendous effort and the company is now able to use more of its time and energy to establish even stronger positions in existing and new markets like in Poland, as well as with new brands such as Blitzino and PZBuk. ComeOn has shown itself able to launch innovations that are quickly appreciated by the market and brands that win over loyal customers. In our assessment, ComeOn has good opportunities to strengthen its position in the Swedish market following the re-regulation to be introduced next year. In line with our multi-brand strategy, ComeOn has applied for licenses for each of its brands in the Swedish market. A total of eight licence applications have been submitted to the Swedish Gambling Authority. The terms of a regulated market should be an advantage for our entire industry, and especially for ComeOn, which has several strong brands, established practices for responsible gaming, and a wide range of high-quality games offering good opportunities to win.
Game Development, with Yggdrasil and Highlight Games, also had a good quarter. The companies are run by strong entrepreneurs and skilled employees who understand what works in the market. Yggdrasil has progressed some way on its journey of growth, while Highlight recently launched its game product in test markets in Africa, and both companies are reporting success.
Yggdrasil's games are now ranked among those that gaming operators must include on their platforms and, in many cases, Yggdrasil's games are market leaders in terms of quality, resulting in agreements with several major gaming companies, including 888 Holdings and Tipsport and, in October, national operators Svenska Spel, ATG and Veikkaus. In September, Yggdrasil presented an agreement with XSG, a Taiwanese gaming operator. Through Cherry's established relationships, we see good opportunities to continue developing Yggdrasil with strategic partnerships in new geographic markets, and the company continues to strengthen its organization with additional employees and a presence in the UK.
Highlight Games' test launches in several African countries have gone well and the company reported initial revenues at the end of the reporting period. The focus is now on introducing the in-house developed game Soccerbet™ in Italy and the coming months will be characterized by intensive efforts to launch the game together with major Italian game operator Eurobet.
Online Marketing continues its favourable development. Game Lounge has an exciting strategy and perceives good opportunities to grow in several geographic areas, including the US and Latin America, and in new verticals. In our assessment, growth will also continue in Sweden. The regulations open up for new channels, allowing marketing to be broadened and updated, both of which are Game Lounge's strengths. The company is recruiting new employees in Sweden and other countries to meet anticipated increased activity among various market players.
Gaming Technology offers programs important to gaming operators in being able to run online casinos. Most sales are made to customers within the Group and operations are developing according to plan. XCaliber has renegotiated certain agreements with Cherry Group companies, negatively affecting the business area's earnings in the third quarter. Since July, XCaliber has allocated significant resources to assignments for the Cherry Group's gaming operators, and the assessment is that demand from these operators will maintain a high level.
In the early part of the fourth quarter, Restaurant Casino gained the permits necessary for operations at Swedish gaming venues. This is a gratifying development as the operations have been greatly affected by the delay in processing by the Swedish Gambling Authority. This means we are able to resume essential parts of our business and develop Cherry Spelglädje's offering. Another positive factor is that the maximum stake is being raised to SEK 232.50 effective from 2019. Both factors mean we now envisage more positive development in our oldest business area compared with the current year.
Our land-based gaming operations have extensive experience of compliance with gaming regulations in Sweden and we intend to build on Cherry Spelglädje's experience in the upcoming regulation of the remaining parts of the Swedish gaming market.
In many ways, Sweden is the most important market for us and for several European gaming companies, many of which have Swedish roots in the form of founders and entrepreneurs with abundant initiative. There is also an ecosystem here with competent employees and access to financing at different phases. The Swedish market remains highly important for Cherry, while we are also seeing significant growth in other markets and our strategy continues to be to expand into markets where we see opportunities for good returns.
Cherry has a long history and is one of the largest and most profitable companies with a broad presence in gaming, entertainment and media. This affords us an overview and understanding of events in our sector, enabling us to quickly optimize our resources in areas where we see opportunities for development. We will continue to strengthen our positions in markets approaching regulation, including Sweden and other major markets, such as states in the US. The clear regulations that such markets offer are of interest to Cherry and its subsidiaries as they provide opportunities for long-term commitment and stability. Unfortunately, we are noting that legislators, most recently in the UK, sometimes alter gaming rules at short notice, in our view this is counteracting the basic purpose of the regulations.
On 17 October 2018, Cherry decided to complete the acquisition of Game Lounge by purchasing the remaining 5 percent of the shares in Game Lounge Ltd for a purchase consideration equivalent to at most MSEK 260. The initial purchase price of MSEK 100 is fixed, while the remaining two items are conditional on Game Lounge's earnings reaching certain levels for the remaining payment in cash or shares to occur. Game Lounge's operations have developed well, and Cherry's Board of Directors assesses that the company's market conditions will remain favourable. The sellers will continue in their senior positions, are shareholders in Cherry and participate in the Group's incentive programmes. The sellers are Game Lounge employees. Against this background, the acquisition constitutes a related party transaction and must therefore be approved by an extraordinary general meeting in Cherry AB, on 21 November 2018.
As we indicated in the report for the second quarter of 2018, Cherry continued to strengthen its operations on several fronts in the third quarter. The favourable performance generates the conditions we consider necessary to intensify efforts with the Group's long-term financing and, accordingly, with the flexibility that can strengthen Cherry and its profitability. We are conducting ongoing evaluations of various alternatives for replacing existing bond loan.
As Acting CEO, I am proud of all of the efforts being made within the Group and I look forward to summarizing Cherry's operations over 2018 as a whole.
Gunnar Lind
Acting CEO
MARKET OUTLOOK
The gaming market is currently growing strongly and Cherry estimates that demand in the Group's largest geographic markets will continue to develop favourably. The Group continuously studies conditions for new business within the related business areas and geographic markets in and outside Europe.
The Group's focus is on generating shareholder value by being an active participant in the development of new and existing companies in the gaming, media and entertainment sector. The objective is for the companies to become market leaders in their respective areas by building their core values of entrepreneurship, responsibility and commitment. These are important prerequisites for the Group to be able to achieve its financial targets and to continue its successful profitable growth, through both organic growth and acquisitions, in existing and new verticals and geographic markets.
PRESENTATION OF THE INTERIM REPORT
The company's Executive Chairman, Morten Klein, Acting President and CEO, Gunnar Lind, and CFO Christine Rankin, will present and comment on the report at a telephone conference at 10:00 a.m. CET on 31 October 2018. The presentation materials will be available approximately one hour earlier at www.cherry.se. The presentation can be followed via www.cherry.se and/or www.financialhearings.com. To participate by phone, call +46 8 566 426 97 (SE) or +44 203 008 9807 (UK).
For further information, please contact:
Christine Rankin, CFO, Telephone: +46 76 539 94 92, [email protected]
Anders Antonsson,  IR & Communications, Telephone: +46 709 994 970, [email protected]
CHERRY IN BRIEF
Cherry is an innovative and fast-growing gaming company with operations in gaming, entertainment and media. The company was founded in 1963 and today, Cherry operates through five diversified business areas: Online Gaming, Game Development, Online Marketing, Gaming Technology and Restaurant Casino. The objective is to grow organically in combination with strategic acquisitions of fast-growing companies. Cherry employs some 1,300 people and has about 9,325 shareholders. The company's class B-share has been listed on the Nasdaq Stockholm exchange, Mid Cap segment since 18 October 2017.
Why You Need A VPN When Gaming Online In 2020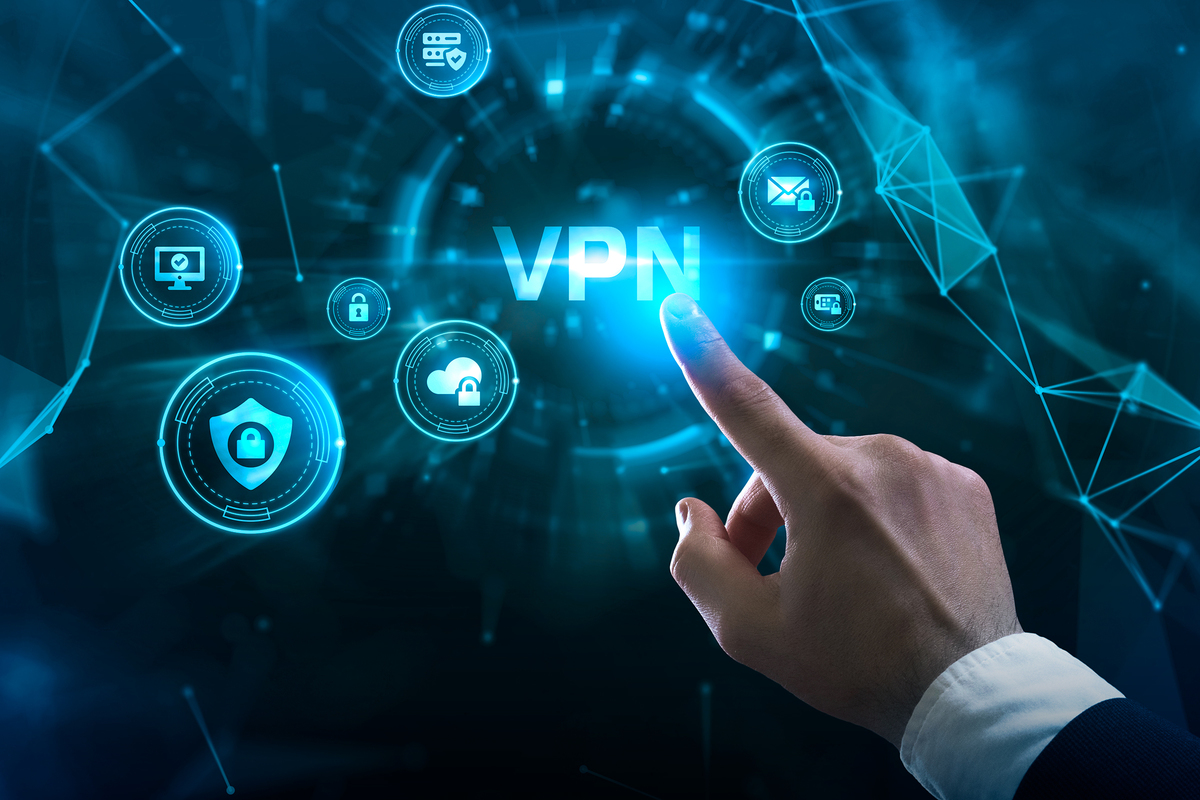 Reading Time:
2
minutes
There's no doubt that 2020 has been an eventful year so far. So much has happened that, amid it all, a lot of serious news has been glossed over. One of the big news stories happening in the background of everything else is the increased awareness of online risks. In the US, the focus has been on China and its access to data gathered by the TikTok app. But that is far from its only manifestation.
The problem with focusing the surveillance issue on China is it disregards the fact that this is going on in the US and many European countries. Democratic governments have justified surveillance for the sake of security, but it is exactly this which has left us open to the threat of other countries doing the same.
If you are gambling online in 2020, you should definitely be aware of all the potential issues. You are doing online financial transactions all the time, and your online activity can be tracked legally and illegally.
A virtual private network (VPN) is the first line of defense against surveillance and other cyberthreats. Here is why you need a VPN when gaming online in 2020.
Avoid pattern recognition
All good online gaming platforms have regulations against pattern recognition through their systems. After all, pattern recognition can be used to cheat you out of your money. However, it is better to be safe than to be sorry, especially if you like trying out new platforms.
With a VPN active, your activity cannot be traced to your IP address. Therefore, pattern recognition breaks down. Of course, this will not help you on sites which you should know by now to avoid. If a site does not implement strict protocols that prevent it from tracking you based on your user profile, it needs to be avoided at all costs.
Data and identity theft
Another issue that can occur when you are gaming online regularly is that any hacker who is able to view your activity can make conclusions about your financial situation. They can use this, along with other data they have gotten from your online activity, to steal your identity and get away with whatever you have in your bank accounts.
A VPN is the best defense we have against data and identity theft. Click here for more info about the best VPN that works with all Apple devices. You should be covered whether you are using a PC or mobile.
Keep the government out
While you may not be as wary of your government as you are of hackers, they do have a lot more power. If we've learned anything from twenty-first century politics, it is that our rights to privacy and independence are not as set in stone as we thought, no matter where in the world we are.
Ideally, no one should be vulnerable to surveillance. We have become desensitized to our data being gathered by anyone with financial or other interests, but it is past time that we stop simply giving into it.
A VPN is more necessary than ever in 2020, especially if you are gaming. Get the right VPN now to protect yourself from online threats.
OPAP Acquires Majority Stakes in Stoiximan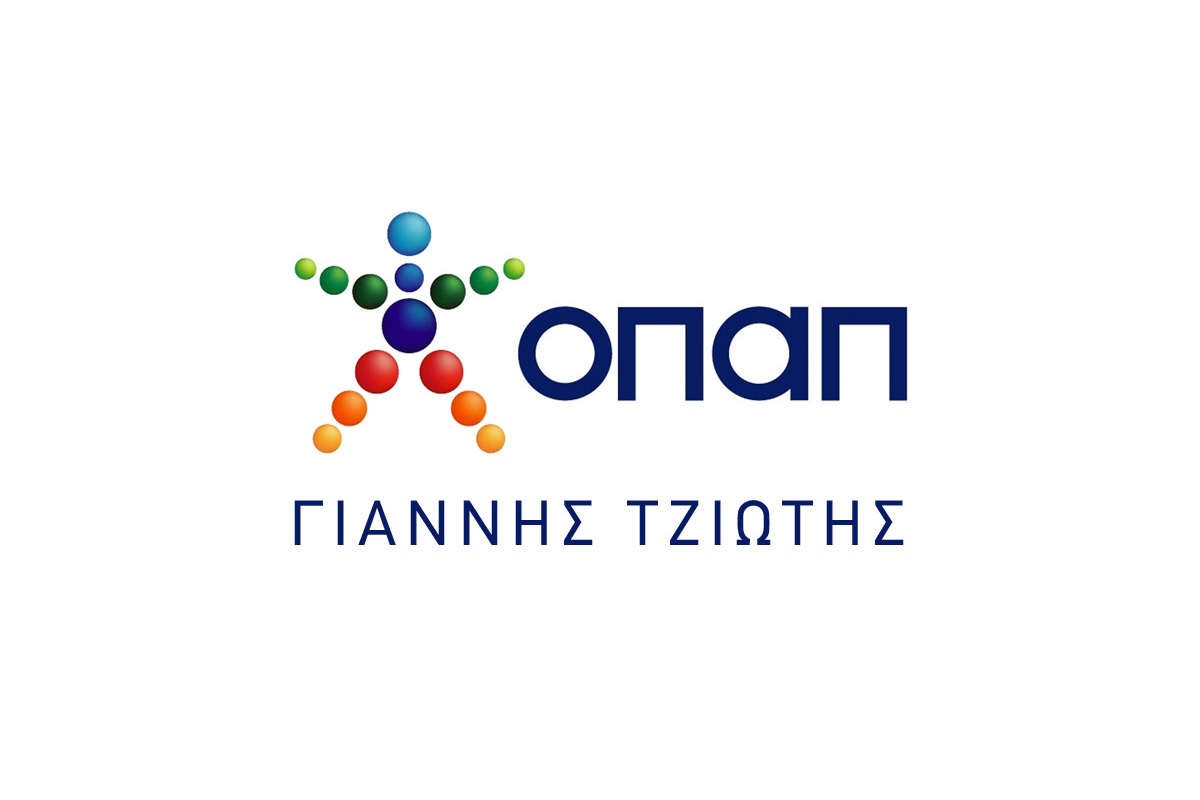 Reading Time:
< 1
minute
OPAP Group, the major gaming operator in Greece, has completed the formalities of a 51% stake acquisition in Stoiximan Group's Greek and Cypriot operations. The deal was initially announced about 18 months before.
As per the terms of the deal, Stoiximan will get an OPAP stake worth €90.2m (£81.5m/$106.1m) plus net cash of €3.0m, in addition to the earnout payments based on performance.
OPAP's Invest arm will also buy the stake from GML Interactive, a subsidiary of Stoiximan parent company TCB Holdings, for grabbing joint control of the business alongside other two shareholders.
With this, OPAP  now has a 69% stake in Stoiximan's Greek and Cypriot business. The company plans to increase its share to 84.49% in the near future so that the company can take full control of Greek and Cypriot operations.
EGT Joins Club de Convergentes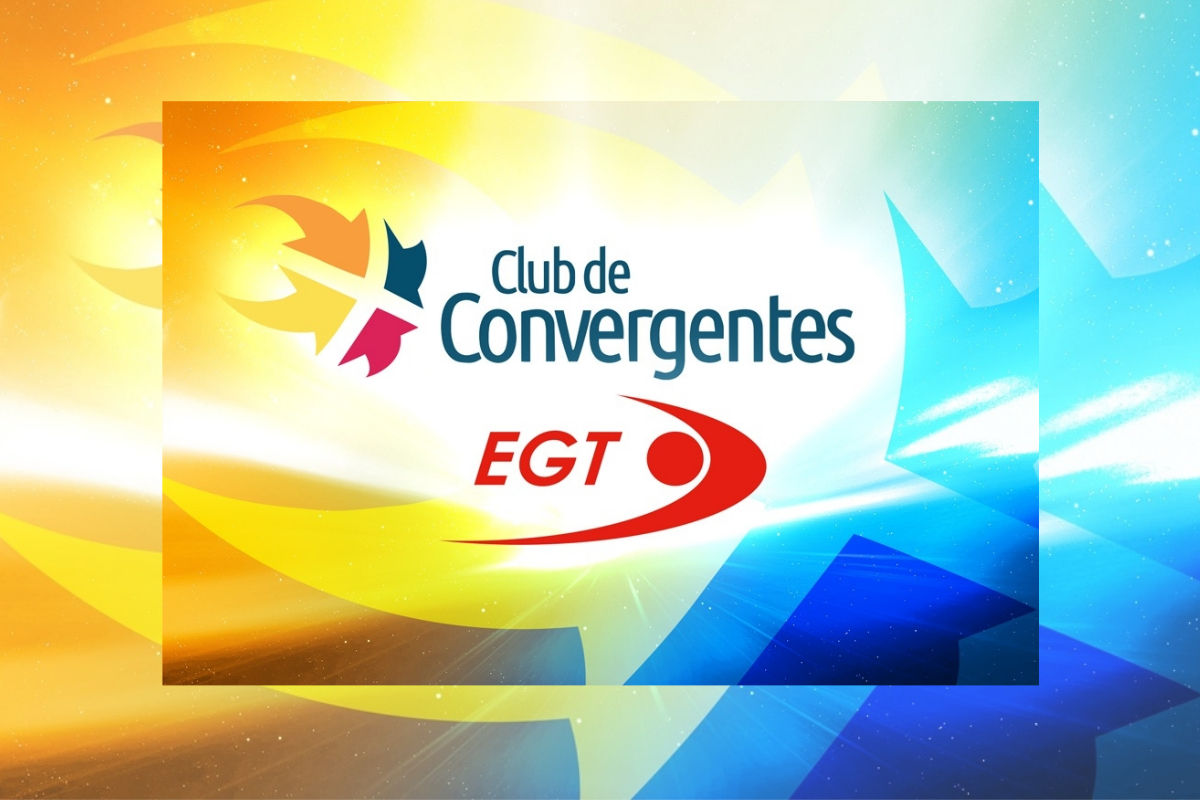 Reading Time:
< 1
minute
Euro Games Technology, a Bulgaria-based gaming manufacturer, has become a member of Club de Convergentes, the Spanish organization comprising the manufacturers and developers of gaming machines and systems. The organization is the official representative body of the local gaming industry, which protects the rights and interests of the companies in the sector and takes steps to ensure a transparent and competitive business environment.
Kristian Kostovski, director of EGT Spain, commented: "We are pleased to become a member of such a prestigious organisation that unites manufacturers like us to work together for the growth and improvement of the industry. We hope that our international experience and reputation will contribute to the effectiveness of the association in finding adequate solutions to everyday problems in the sector and to support its members, especially during these demanding times."
Club de Convergentes welcomes the membership of EGT and added that the new membership further enhanced the organization's profile.