Bitcoin Cash (BCH) now Tokenized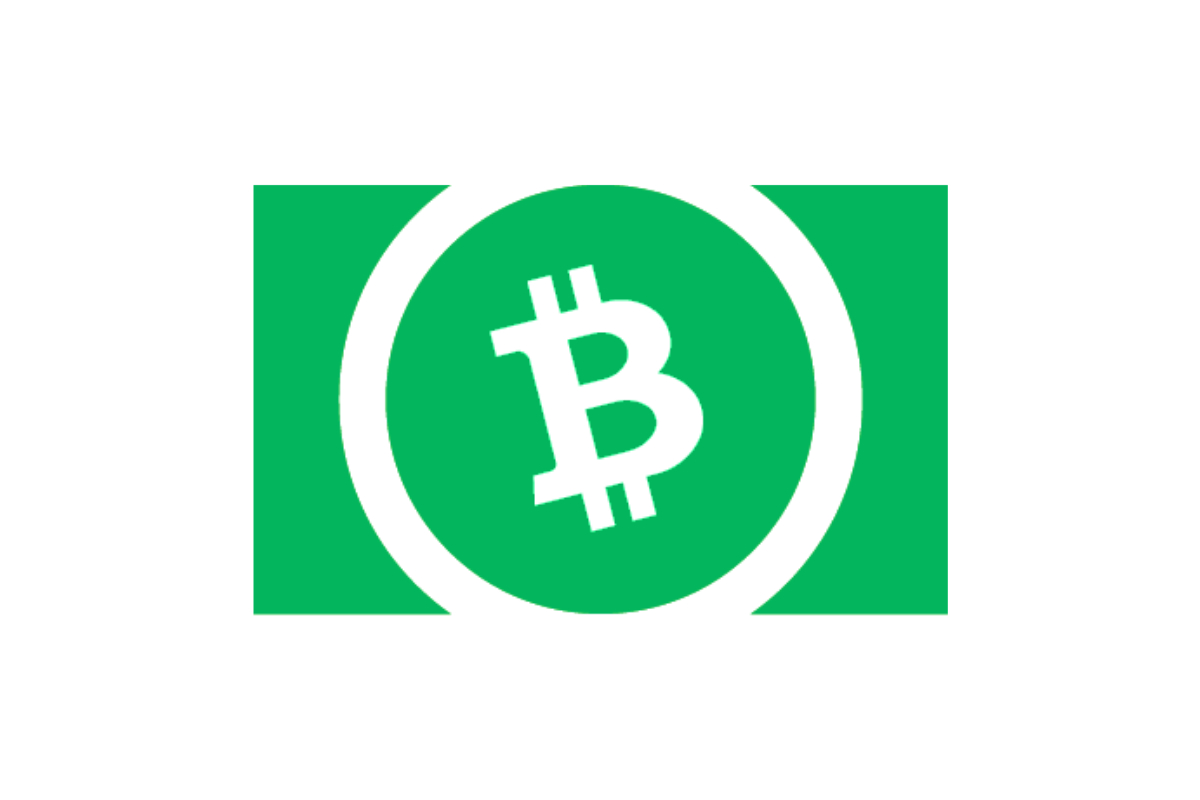 Reading Time:
3
minutes
Project team win £5,000,000 contest from CoinGeek.com
CoinGeek can officially announce that the Bitcoin BCH blockchain now has a leading tokenization solution, and has a winner for its £5m contest (amounts payable in BCH, of course) for developing that solution. 'Team Tokenized', who successfully rose to the challenge are: James Belding, Samuel Georges, Scott Barr, Farid Uddeen, and Brendan Lee from Australia and Singapore.
It is now possible for anyone in the world to create and operate their own smart contract on the BCH blockchain network using customizable terms and conditions.
The Tokenized protocol means many assets can be tokenized on BCH, including:
financial assets (i.e preferred stock, fixed-rate bonds, floating-rate notes, futures, derivatives, currencies)
tickets (i.e for movies, events, air travel, transportation)
credit and point systems (i.e loyalty schemes)
Tokenization is unique in its focus on helping companies deal with real-world legal compliance issues. Global businesses have to abide by laws applicable to their jurisdictions. Investors and customers also want the protection of a legally compliant system. Tokenization provides the tools to enable not only governance features but also to carry out a variety of votes (i.e shareholder votes) all on the blockchain.
CoinGeek founder Calvin Ayre stated: "With BCH already able to massively scale, we have all been waiting for token solutions to ignite rapid growth in BCH usage. Now this is a reality CoinGeek and I are thrilled to honor 'Team Tokenized' as our contest winner, and support their on-going work to show the full power of BCH."
The Tokenized system proves in several ways that the original "Satoshi Vision" of Bitcoin (BCH) works. It uses technical features already existing within the BCH protocol; i.e it does not require any new OP_codes or other protocol changes. It is an on-chain solution and does not create a separate token layer. Equally, 'Tokenized' does not require 'burning' BCH coins to create tokens which simply disturbs the Bitcoin system.
Jimmy Nguyen, CEO of nChain Group (CoinGeek's technical partner on the tokenization contest), comments:
"We have always believed the original Bitcoin protocol contains everything needed for BCH to become the new money and enable advanced programmable functions. Our technical review team was impressed by how 'Team Tokenized' used foundational elements in Bitcoin to deliver a technically comprehensive system which works."
CoinGeek founder Calvin Ayre further observed: "The original Satoshi protocol already has everything it needed to create a digital currency and also enable advanced functions. We just needed to restore it and then scale it. This achieved, I urge all Bitcoin miners to run the new Bitcoin SV implementation of BCH."
James Belding, the protocol author for the Tokenized team, remarks:
"Our team is honoured to be selected as the CoinGeek contest winner because we all believe in Bitcoin BCH. The BCH network is now fully featured and is the only distributed ledger technology that can scale to serve every person on the planet. Our Tokenized system has been designed to harness the full properties of BCH's native technology for smart contracts and tokens. I believe it is only a matter of time before nearly every asset is tokenized on the BCH network, and we have created our Tokenized solution to support the global scale and diversity of tokens that can done on BCH."
The Tokenized white paper, protocol specification, and smart contract code will be released for public preview in mid-November. For more information, please visit https://tokenized.cash/.
To learn more about the Tokenized solution, come to the CoinGeek Week Conference in London on November 27-30. James Belding will be speaking about Tokenized, and the entire Tokenized team will be attending.
CoinGeek believes the BCH ecosystem can benefit from even more token solutions that advance the Satoshi Vision. Therefore, CoinGeek will keep its tokenization contest open with a secondary award of £1 million available.
Iranian Government Proposes for New Cryptocurrency Mining Regulations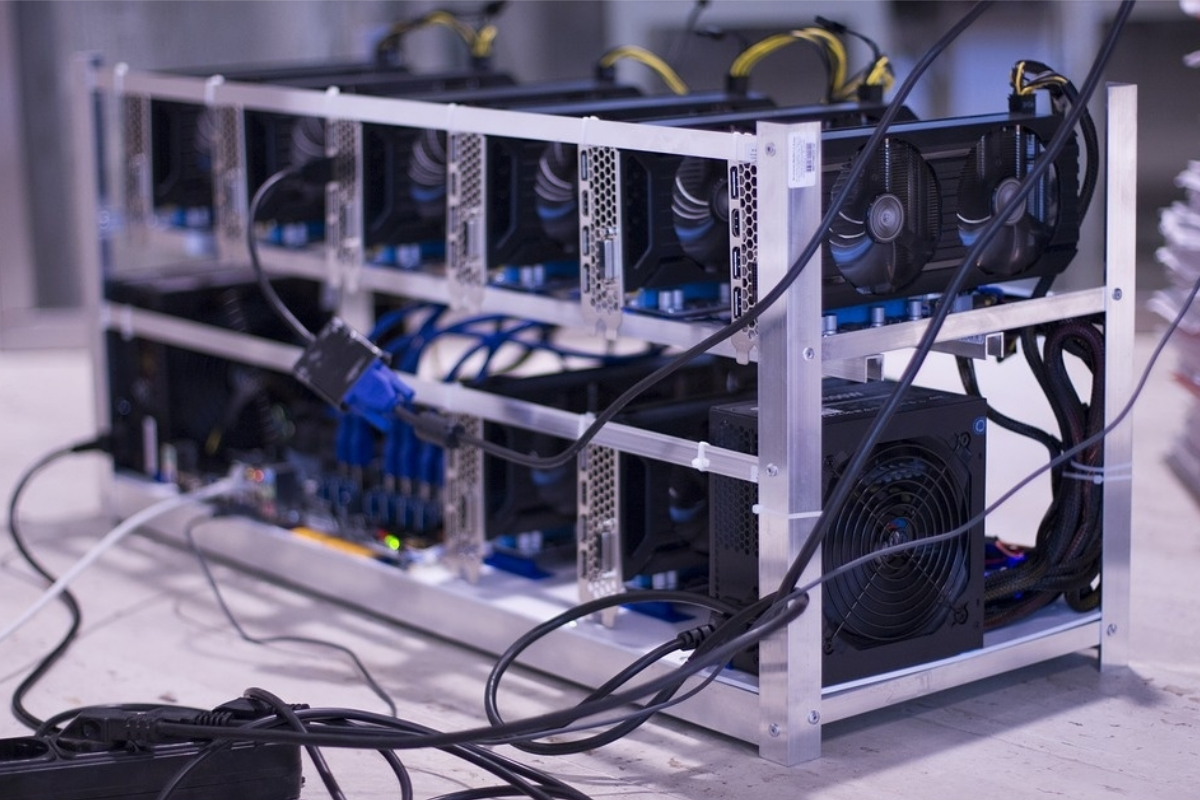 Reading Time:
< 1
minute
The Cabinet of Iran has proposed for new cryptocurrency mining regulations in Iran, which include annual licensing for cryptocurrency miners.
Based on the proposal, licensed and registered cryptocurrency miners will be required to submit information such as their list of business activities, the predicted value of their investments, current employment status, rental agreements for the space itself, value of their mining equipment and the duration of the mining project. The license will need to be renewed every year.
The Iranian mining industry has grown dramatically over the past two years. One anonymous source in Tehran told CoinDesk that most miners he knows are "under the radar" and import equipment through the black market, without paying taxes.
The Central Bank of Iran finally recognised the grassroots industry and promised a lawful licensing procedure in July 2019. The pending proposal was approved by Reza Rahmani, Iran's Minister of Industry, Mine and Trade. The Iranian mining licenses would only apply to miners with equipment that requires 30 kilowatts, which might exclude homemade mining equipment or small operations.
"It's obvious that the power industry here in Iran, it's not a private business, it's from the government. They need to figure out how to balance mining [operations] so that they wouldn't harm the power grid. If there's a constant, a continuous consumption of electricity you can also make new power plants or assign power plants to this," an anonymous source said.
Bitcoin Confirmed As New Sleeve Partner of Watford FC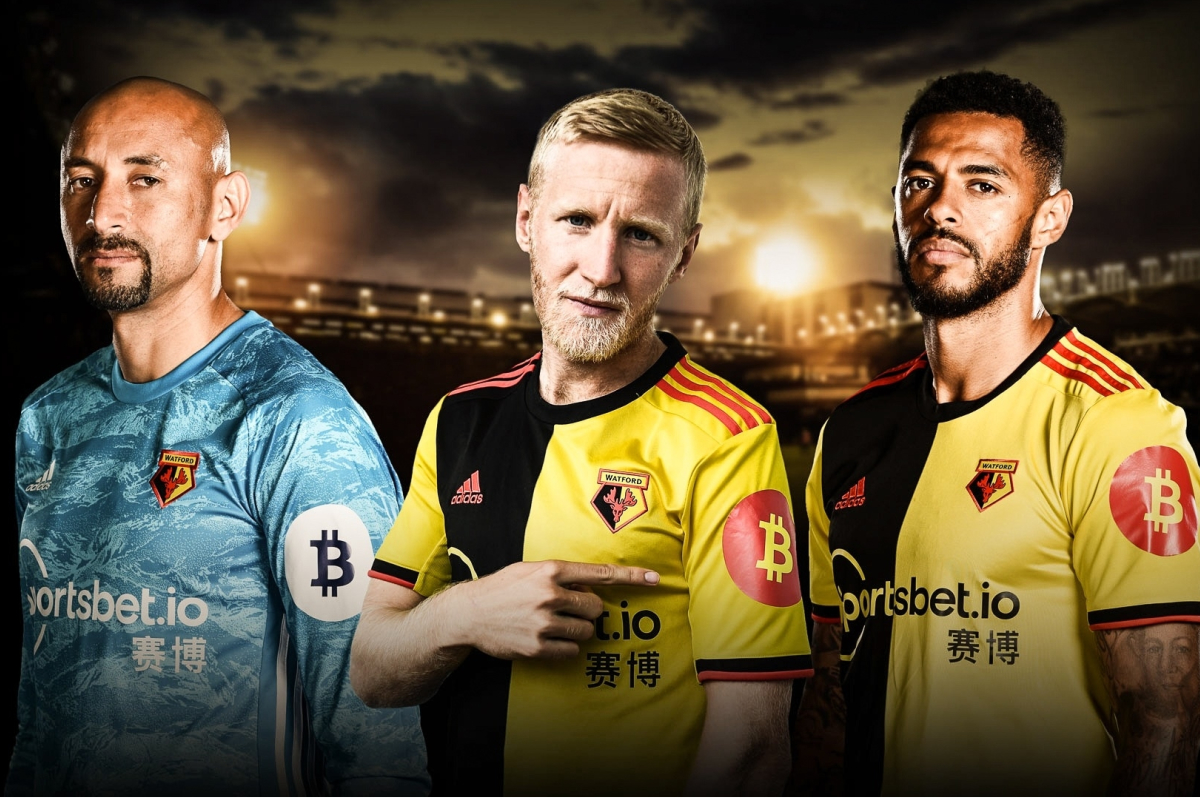 Reading Time:
2
minutes
The Bitcoin logo will appear on the shirt sleeve of Watford FC this season, as part of an educational drive led by the innovative sports betting brand Sportsbet.io.
The logo is part of a wider campaign to improve awareness around Bitcoin and educate the public on the benefits of using cryptocurrencies.
It is led by Watford FC's primary shirt sponsor, Sportsbet.io, which announced a landmark deal with the Hornets team in June.
Justin Le Brocque, Head of Marketing at Sportsbet.io, said: "The crypto community have been hugely supportive of us since we began, so putting the Bitcoin logo on the sleeve felt like a fun way to give something back while also showing them our support."
The sponsorship will be crowd-funded, allowing anyone who holds Bitcoin the exclusive opportunity to share in the perks granted to Watford FC sponsors. Contributors can bid for public LED space shown live during matches, use of the Bitcoin box for eight people and exclusive Watford FC merchandise.
"Some of the biggest challenges we and others like us face is raising awareness, dispelling common myths around cryptos and educating the public on the advantages and opportunities presented by cryptocurrencies," added Le Brocque.
"Our partnership with Watford marks a major disruption in the world of traditional sports sponsorship, and by adding the Bitcoin logo we hope this world's first partnership will create even more buzz around cryptocurrencies."
Scott Duxbury, Hornets' Chairman & CEO, added: "Placing the Bitcoin logo on a Premier League shirt is something that challenges the accepted norm. We're excited about the partnerships and the potential for new global conversations that it could help start for our club."
To celebrate the Bitcoin sponsorship with all Bitcoin holders, Sportsbet.io is also giving away a 2 mbtc Free Bet to all Sportsbet.io players if Watford scores against Arsenal this coming Sunday. More information on the amazing offer can be found https://sportsbet.io/promotions/free-bet-giveaway.
Last month, Sportsbet.io announced a pioneering three-year partnership with Watford, marking the first time a company known for blockchain and cryptocurrency expertise had appeared on the front of a Premier League shirt.
The announcement was accompanied by the launch of Sportsbet.io's 'Know No Borders' campaign, which highlights the brand's commitment to putting players at the heart of the action, no matter their country, sport, team or currency.
Sportsbet.io accepts a range of fiat and cryptocurrencies, including Bitcoin, to deliver the very best in fun, fast and fair gaming.
To get involved, all you need to do is visit the site http://bitcoin.watfordfc.com.
CEEGC2019 Budapest – Speaker Profile: Max Krupyshev, CEO at CoinsPaid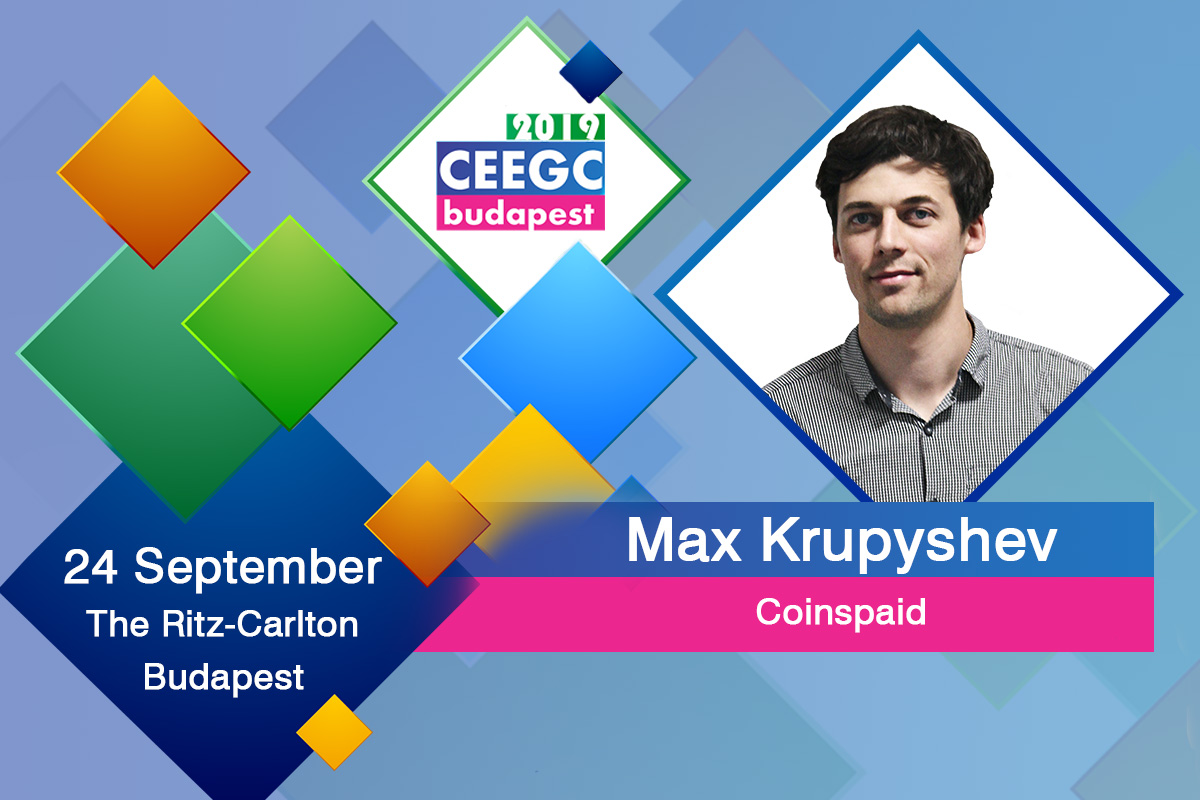 Reading Time:
2
minutes
CEO of fast-growing Cryptocurrency Processing Provider to join the payment related panel discussion at CEEGC 2019.
As mentioned earlier, at CEEGC2019 we are putting together a debate about Payments, Fintech, and Blockchain with an emphasis on the changes that have occurred in the past 2 years.
The panel discussions will take place during the 2019 edition of CEEGC Budapest, and has been strategically titled as "2-year revision – Payments, Fintech and Blockchain".
Among the experts of the panel discussion, you have the opportunity to catch up and hear more about cryptocurrencies and blockchain in the online gambling industry from a leading expert, Max Krupyshev, CEO at CoinsPaid.
About Max Krupyshev
Max has a Bachelor's degree in Physics and a Master's in Business Administration.
Max heard about Bitcoin for the first time in late 2013 right after completing his Master's degree in Management. Max was immediately inspired by the innovative and disruptive technology behind Bitcoin and quickly made a name for himself in his local Bitcoin community in Kiev.
Eventually, Max's passion for Bitcoin drove him to co-found a Kiev-based software development studio and to found the Bitcoin Foundation Ukraine and Satoshi Square Kiev. Max has worked for one of the biggest Bitcoin Cloud mining platforms prior to becoming Product Manager and later Head of Crypto Business at Cubits.
After a tragic Cubits shut down, Max was invited to obtain the CEO position at coinspaid.com. Coinspaid is a fast-growing Cryptocurrency Processing Provider for an online business.
Make sure that you are among the delegates of CEEGC Budapest this year for a new and engaging format that is going to increase the engagement and interaction of the attending delegates.
Register here or View the Agenda!
Browse the official event website for more details: www.ceegc.eu