Responsible Gambling Week Launches Across The UK And Ireland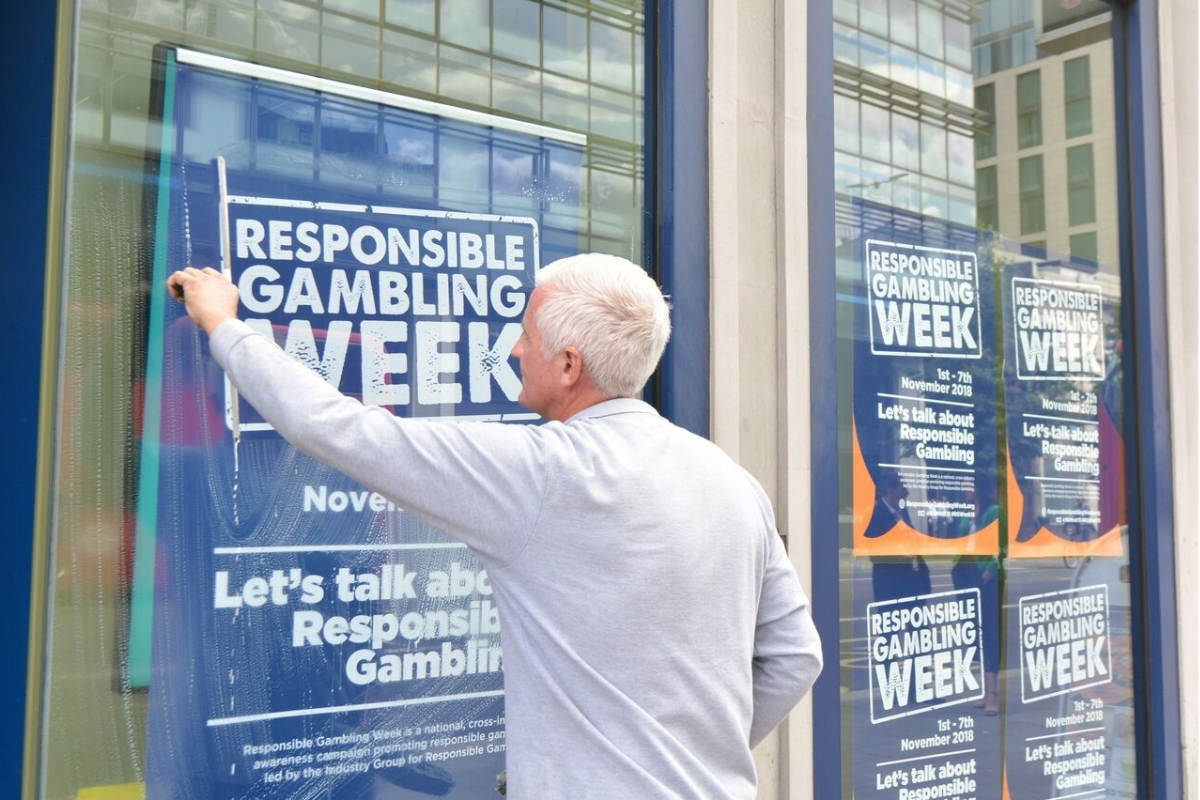 Reading Time:
3
minutes
The biggest ever industry-wide campaign to promote responsible gambling is under way today (November 1), involving every major operator in the UK and Ireland.
More than 127,000 staff at over 11,000 gambling venues and online sites in the UK and Ireland are taking part in Responsible Gambling Week, triggering a national conversation with customers and their friends and families about what it means to gamble responsibly.
The campaign is being strongly supported by all major operators and the hashtag #RGWeek18 had already garnered more than 2.3million impressions 48 hours before the campaign's official launch.
Leading football clubs have also lent their support to the campaign. Last weekend, Premier Leaque club Crystal Palace played an #RGWeek18 video in the fan zone and on the big screen during its televised match against Arsenal and carried advertising in the match programme while Sky Bet Championship club Middlesbrough carried responsible gambling messages on the big screen and LED screens during its televised match against Derby County. Other clubs which have already announced their support include West Ham, whose players wore Responsible Gambling Week training tops before their Carbao Cup match against Tottenham Hotspur, and Swansea City, whose shirts will feature the campaign logo for their match against Rotherham this weekend.
The English Football League has written to all its 72 clubs asking them to back the campaign and responsible gambling messages and videos are being shared on their social channels.
Responsible Gambling Week is also supported by The Racecourse Association and the British Horse Racing Association. Responsible gambling messages will be displayed at several meetings, including at Ascot on November 3rd where every runner in the televised 3pm race will have Bet With Ascot/ RGW saddle cloths and the winner's podium and parade ring will carry responsible gambling artwork, animated videos will be played on the big screen and staff will wear responsible gambling badges. Other racecourses supporting the campaign, including Chester and Bangor-on-Dee, and advertising will be carried in all race cards.
The campaign is being run by the Industry Group for Responsible Gambling (IGRG), which through its member trade associations, encompasses all sectors of the gambling industry: online, amusement arcades, bingo clubs, bookmakers and casinos. The week runs from November 1-7, and for the first time also includes Ireland, where the campaign will be supported by more than 800 bookmakers, and by the Irish Amusements Trade Association, Horse Racing Ireland, Irish Greyhound Board and the Irish Greyhound and Horse Racing Tote.
The theme of the week is 'Let's Talk About Responsible Gambling' and, at every gambling venue, responsible gambling literature will be made available to customers, designed to trigger conversations about how to keep gambling fun and safe. Customers who need further help or information will be signposted to GambleAware. Among the activities taking place during the week are training and advice sessions being run by GamCare in Birmingham, Bristol, London, Leeds and Hull for professionals who work with younger people and parents.
Responsible gambling messages will also be delivered on Facebook, Twitter and Instagram, using the #RGWeek18 hashtag. A dedicated website has been created for the event https://responsiblegamblingweek.org
John Hagan, Chairman of the Industry Group for Responsible Gambling, said: "The aim of the week is to spark a national conversation about what it means to gamble responsibly, conversations between operators and their customers, between customers and their family and friends and between industry stakeholders. The fact that every sector of the industry has come together to drive this campaign, which has been a year in the planning, and agree common messaging tells its own story. By speaking together with one voice, they can have maximum impact".
Sharon Byrne, Chairperson of the Irish Bookmakers Association, said: "We are delighted to be partnering with the IGRG and joining their Responsible Gambling Week. Merging both campaigns can only help to increase the impact and reach of the campaign and reach of the campaign and ensure maximum coverage for the week."
Bojoko Special Report assess the impact of Covid-19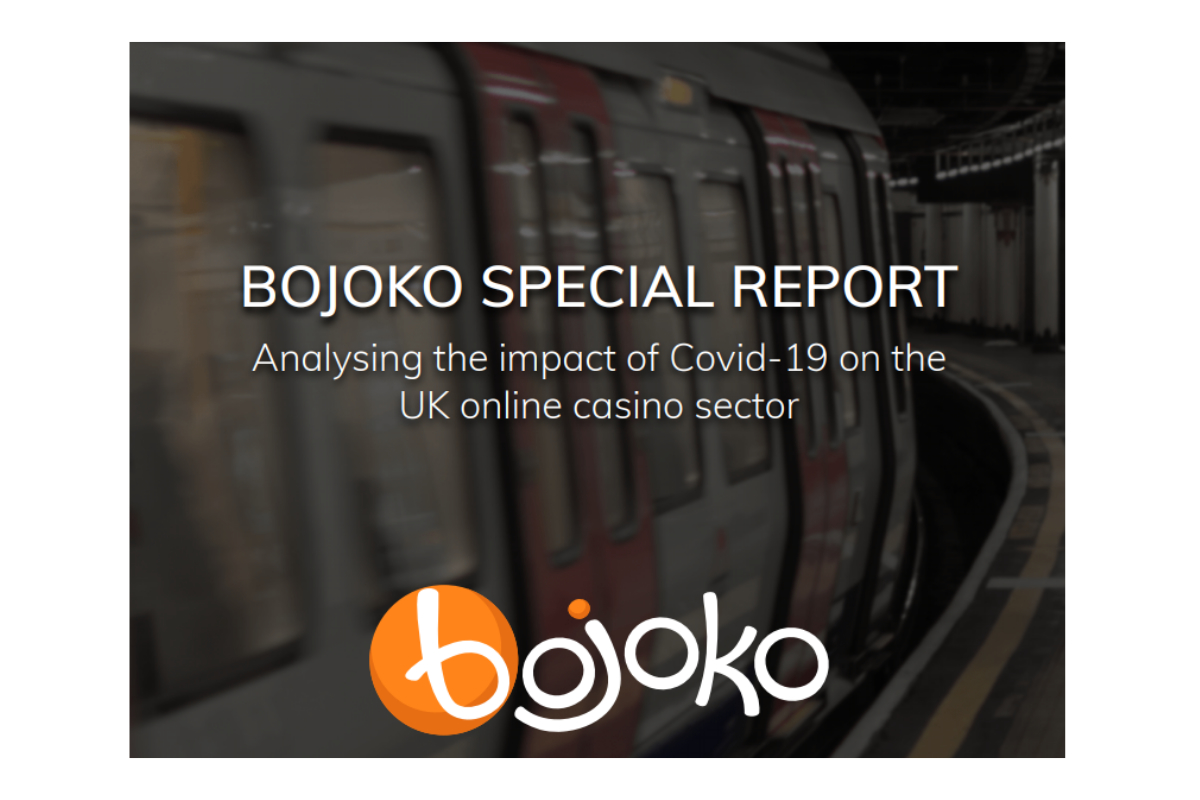 Reading Time:
< 1
minute
Online casino comparison site has created a report that looks at what the pandemic means for the industry and how it can move forwards on a positive footing
Bojoko.com has created a special report analysing the impact of the Covid-19 pandemic on the online casino sector.
The online casino comparison site has used Google Trends data to see how consumers have reacted to the global sports blackout and what this means for online casino operators.
Some of the headline numbers show:
Sports betting search terms have declined from February to April. In particular, searches for "Best Betting Sites" and "Sports Betting UK" fell 41% and 33% respectively.
Online casino search terms have increased in volume over the three-month period, with "Best Casino Sites" enjoying a 78% increase in volume between February and April.
"New Online Casino" search volume recorded a 31% increase over the three months but made the biggest jump between March and April with its score increasing 50% MoM.
There were spikes in sports betting search terms on April 4 when the Virtual Grand National took place and casino search terms on Valentine's Day.
The report also includes expert analysis and comment from a range of contributors, including operators, game developers and responsible gambling experts.
Joonas Karhu, Chief Business Officer at Bojoko, said: "We have created this report as a record of this unprecedented time in the history of the online gambling industry.
"But we also want it to act as a blueprint for how the sector can come out the other side on a positive footing and ensure it is business as usual as soon as possible.
"I'd like to thank those that have provided their opinion and insight and hope that the Bojoko Special Report provides understanding and value to all industry stakeholders."
Betway Join BLAST With DOTA 2 Expansion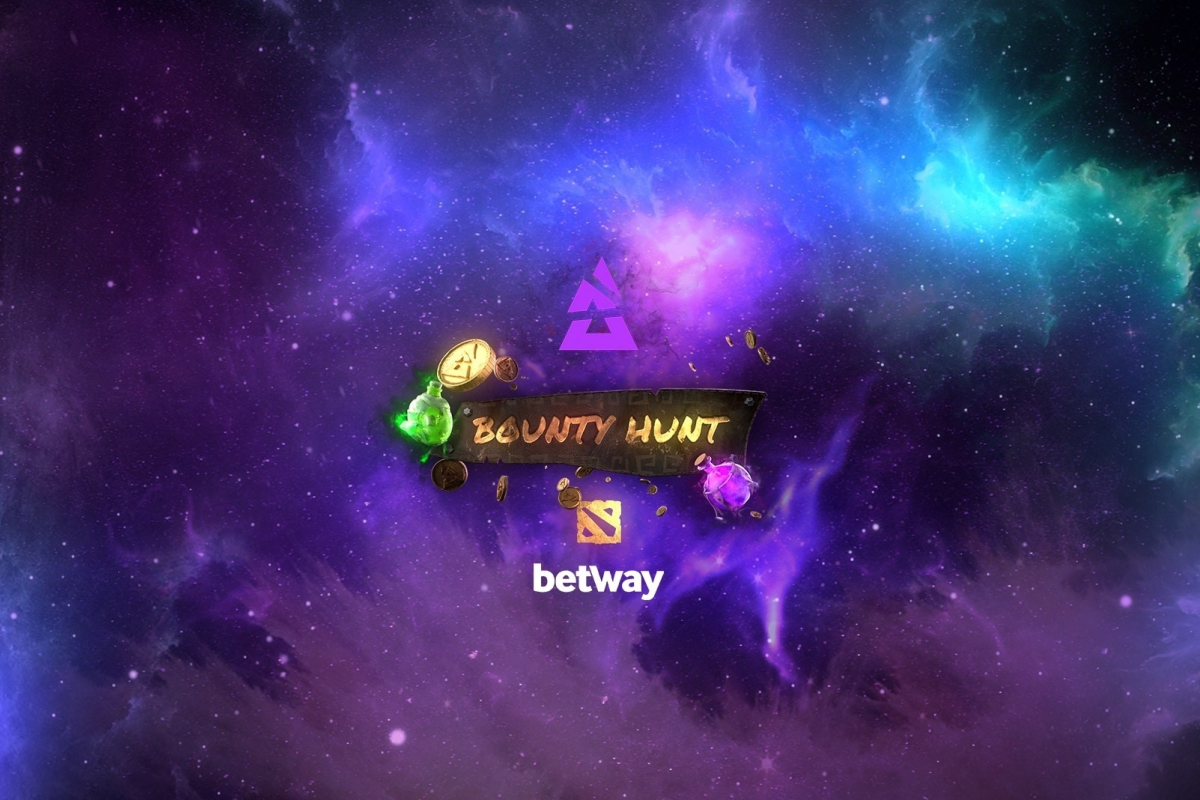 Reading Time:
2
minutes
BLAST: Bounty Hunt Tournament joins leading online bookmaker Betway's growing portfolio of top tier esports events.
Europe's finest will compete over the four-day DOTA 2 tournament, with the coveted Bounty Hunt title on the line. Pulling in viewers from across the world, teams will battle for bragging rights and the $145,000 prize pool.
Betway's sponsored team Ninjas in Pyjamas will join elite sides Alliance, Team Secret, Team Nigma, OG and Team Liquid with the first game set to start on the 9th June.
Adam Savinson, Head of Esports, Betway, said: "We have had an incredibly successful 2020 working with BLAST across their Counter Strike tournaments, making it a very easy decision to support their entry into DOTA 2.  We are excited to see BLAST bring their innovative and exciting approach to a new game, and are proud to help them on that journey."
Leo Matlock, Commercial Director for BLAST, added: "The expansion of this deal is testament to the impressive collaboration between BLAST and Betway over the last 18 months as we both strive to be industry leaders in esports and entertain fans the best we can.
"We look forward to continuing this innovative partnership as we expand into one of the world's most played and loved games in the shape of DoTa 2. We can't wait to deliver the world class DOTA 2 tournament that fans have been asking for, and are delighted that Betway are supporting and working with us to ensure we achieve this."
DOTA 2 is one of the world's most-watched esports, with two teams of five players, each controlling a single hero. Teams compete to destroy the enemies 'Ancient' – the building at the centre of their base. In 2019, The International – DOTA 2's flagship tournament peaked with a concurrent viewership of 1,968,497.
About the Betway Group:
The Betway Group is a leading provider of innovative, entertaining and exciting entertainment across sports betting, casino, bingo and esports betting. Launched in 2006, the company operates across a number of regulated online markets and holds licences in the UK, Malta, Italy, Denmark, Spain, Belgium, Germany and Ireland. Based in Malta and Guernsey, with support from London, Isle of Man and Cape Town, the Betway team comprises over 1,500 people.
Betway prides itself on providing its customers with a bespoke, fun and informed betting experience, supported by a fair, safe and responsible environment. Betway is a member of several prominent industry-related bodies, including International Betting Integrity Association (IBIA), iGaming European Network (iGEN), the Independent Betting Adjudication Service (IBAS), and the Betting and Gaming Council (BGC), and is ISO 27001 certified through the trusted international testing agency eCOGRA. It is also a partner of the Professional Players Federation (PPF) and is a donor to many responsible gambling charities, including GambleAware.
In addition to the flagship Betway brand, the Betway Group operates a number of other brands including Dream Bingo, Spin Casino and the Hippodrome Online casino. For more information about Betway's various products and licenced brands, please visit www.betwaygroup.com.
SOURCE Betway
Carry1st Raises $4.0 Million to Catalyze Mobile Gaming in Africa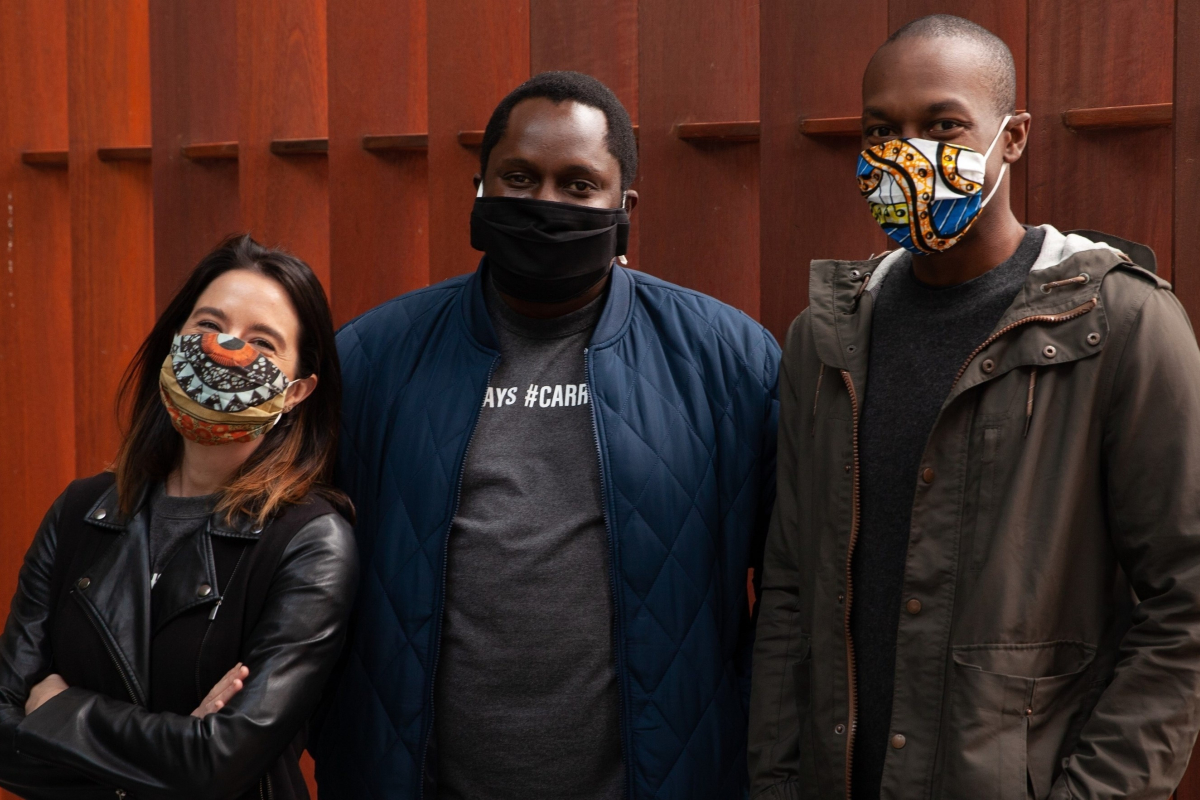 Reading Time:
2
minutes
Carry1st has raised a Series Seed round of US$2.5 million led by CRE Venture Capital with participation from Perivoli Innovations, Chandaria Capital, Lateral Capital, Transsion's Future Hub, and Kam Kronenberg III, among others. This round brings its total capital raised to $4.0 million. Proceeds will go to recruiting top-tier talent, investing in platform technology, and publishing new content. Pardon Makumbe, Managing Partner at CRE, and Henry Lowenfels, Chief Product Officer of One Team Partners (former Scopely SVP), will join the board.
Carry1st is the leading mobile games publisher serving the first generation of African smartphone users. Since launching in 2019, the company has reached over 1.5 million users across the region. Carry1st Trivia was ranked the #1 free-to-play Android game in Nigeria and Kenya; and was named the Best Media & Entertainment Solution for 2019. The company plans to partner with international studios to launch multiple games in 2020 and scale its audience to over a million monthly active users.
"Social gaming is the largest and fastest-growing form of mobile media, grossing more than three times all other app categories combined. Our mission is to bring this world of interactive content to Africa and likewise to connect Africa to the world," said Cordel Robbin-Coker, Carry1st CEO and former Carlyle dealmaker. "Our belief is that building a local publisher, with differentiated tech and operating capabilities across marketing, distribution, and monetization is the way to be this bridge. We are pleased to partner with CRE and our investor group to accelerate this vision."
Founded by Cordel Robbin-Coker, Lucy Hoffman, and Tinotenda Mundangepfupfu, the company addresses key challenges in Africa for consumers and content producers alike. Carry1st serves the world's fastest-growing market, set to add over 350 million smartphone users and increase data consumption by 17x by 2025. By providing tailored content, localized engagement, and payments solutions, Carry1st aspires to accelerate the growth of the African mobile content market, which is already projected to increase by 400% over 5 years.
CRE Partner, Pardon Makumbe said: "We are excited to partner with the world-class team at Carry1st to take the pain out of distributing and monetizing games across Africa. The continent is young, vibrant, and mobile-first — by focusing on the building blocks, we believe Carry1st is well-positioned to define the category, and catalyse the development of the industry for Africa's over 1.3 billion consumers."
Lucy Hoffman, Carry1st VP of Operations added: "It's really exciting to be part of developing a new industry in an emerging region. In doing so, we will stimulate thousands of jobs and drive digital inclusion. When people come online for the first time, they want to connect with people and have fun. In these unusual times we are reminded of the power of games to delight, to educate, and ultimately to unite."
SOURCE: Carry1st