Scientific Games Completes Acquisition Of Don Best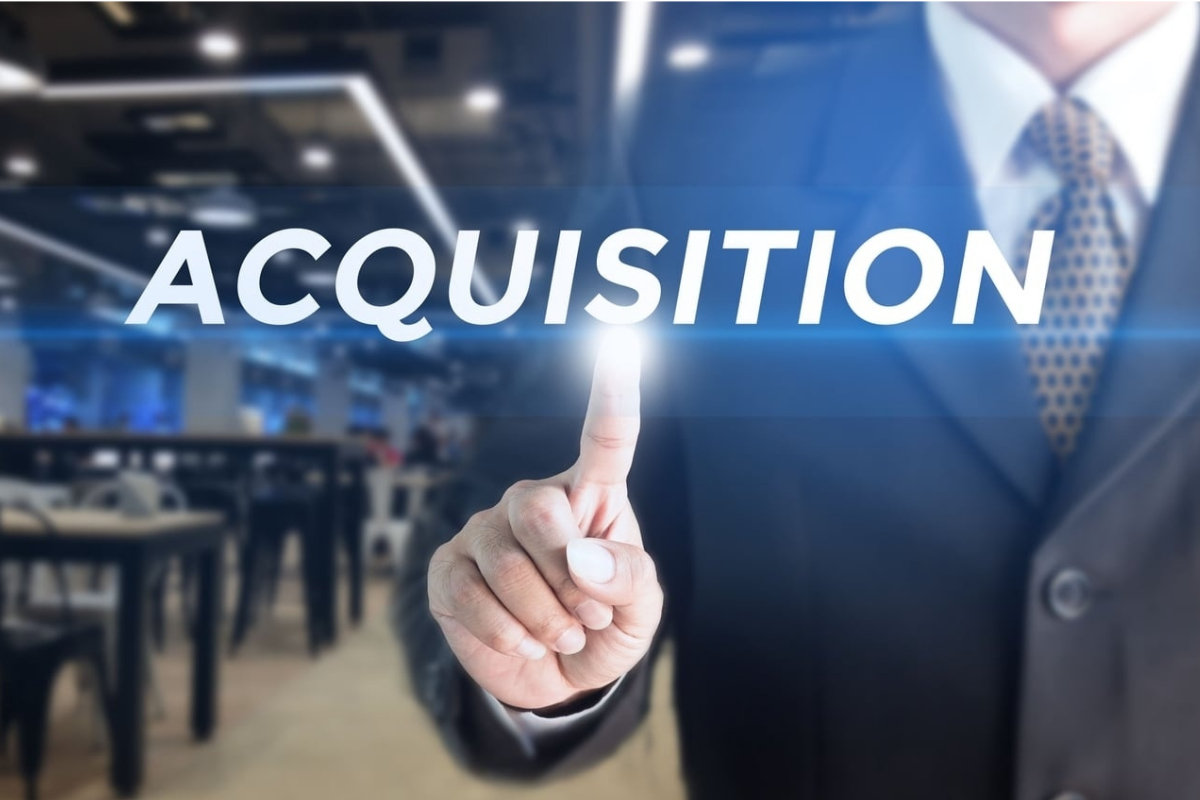 Reading Time:
3
minutes
Acquisition enhances the Company's unparalleled end-to-end sports betting solution
Scientific Games Corporation completed its previously announced acquisition of Don Best Sports Corporation and DBS Canada Corporation (together, "Don Best"), enhancing its sports betting portfolio and managed trading services with real-time data and pricing resources. With the addition of Don Best's trading and pricing expertise to its OpenBet™ product suite, the Company provides an unmatched comprehensive library of sportsbook technology.
The acquisition follows the successful formation and launch of SG Digital's Sportsbook Operations service, which provides trading, marketing, and product management services to customers. The Don Best team will provide world-class betting and pricing services along with valuable real-time event data solutions. Heading up the team as Managing Director will be industry veteran Benjie Cherniak. Benjie has spent the past decade building the organization's highly regarded sports information, live pricing, and data integrity divisions. A leading voice in the emerging U.S. sports betting industry, Benjie will report directly to Keith O'Loughlin, SG Digital's SVP Sportsbook.
Barry Cottle, Chief Executive Officer of Scientific Games, said, "Don Best's world-class sports betting trading operation completes our full-service sports betting solution and enhances our ability to provide customers with a complete managed sportsbook. Don Best's unrivalled pricing, trading and data services, combined with our new marketing services and OpenBet, our global leading sports betting technology platform, uniquely fortifies our position as the world's leading sports betting provider, ready to help our customers win in the emerging U.S. sports betting market and beyond."
Benjie Cherniak, Managing Director of Don Best, said, "We're joining the Scientific Games team during a transformational time in the sports betting space, and our offerings are the perfect complement to the Company's already-strong portfolio of products and services. With our specialized leadership, unmatched expertise in the North American market, extensive knowledge of the region's most popular sports, and leading trading capabilities, we will continue to augment our partners' sports betting technology."
Keith O'Loughlin touches on the immediate contributions Don Best will make to the SG Digital portfolio: "When you put together a comprehensive sports offering, it's important to capture every single customer need in the teams you build. For us, Don Best is a perfect piece in the larger sports betting puzzle, truly augmenting our comprehensive offering for sportsbook operators. Don Best's trading platforms already seamlessly integrate into our OpenBet product suite, so the impact will be instantly beneficial. We're thrilled to welcome Don Best to the SG Digital team and to continue improving our product portfolio."
© 2018 Scientific Games Corporation.  All Rights Reserved.
About Scientific Games:
Scientific Games Corporation is the global leader in technology-based gaming systems, table games, table products and instant games and a leader in products, services and content for gaming, lottery and interactive gaming markets. Scientific Games delivers what customers and players value most: trusted security, creative content, operating efficiencies and innovative technology. Today, we offer customers a fully integrated portfolio of technology platforms, robust systems, engaging content and unrivaled professional services. For more information, please visit scientificgames.com.
Forward-Looking Statements
This press release includes "forward-looking statements" and "forward-looking information" (collectively "forward looking statements") within the meaning of the U.S. Private Securities Litigation Reform Act of 1995. Forward-looking statements describe future expectations, plans, results or strategies and can often be identified by the use of terminology such as "may," "will," "estimate," "intend," "plan," "continue," "believe," "expect," "anticipate," "estimate," "should," "could," "potential," "opportunity," or similar terminology. These statements are based upon management's current expectations, beliefs, assumptions and estimates and are not guarantees of timing, future results or performance. Similarly, statements herein that describe the transaction, including statements of management's expectations, beliefs, assumptions, estimates and goals regarding the transaction may be forward-looking statements. These forward-looking statements involve certain risks and uncertainties and other factors that could cause actual results to differ materially from those indicated in such forward-looking statements, including but not limited to: the ability of Scientific Games to integrate Don Best's business; the ability of Scientific Games to implement its plans and other expectations with respect to Don Best's business; and the other risks, uncertainties and important factors contained and identified (including under the heading "Risk Factors") in Scientific Games' filings with the Securities and Exchange Commission, any of which could cause actual results to differ materially from the forward-looking statements. The forward-looking statements included in this press release are made only as of the date hereof and, except for Scientific Games' ongoing obligations under applicable securities laws, Scientific Games undertakes no obligation to update any forward-looking statements whether as a result of new information, future events or otherwise. Readers are cautioned not to place undue reliance on any of these forward-looking statements.
Source: Scientific Games Corporation
Lightning Box launches in Canada with Loto Quebec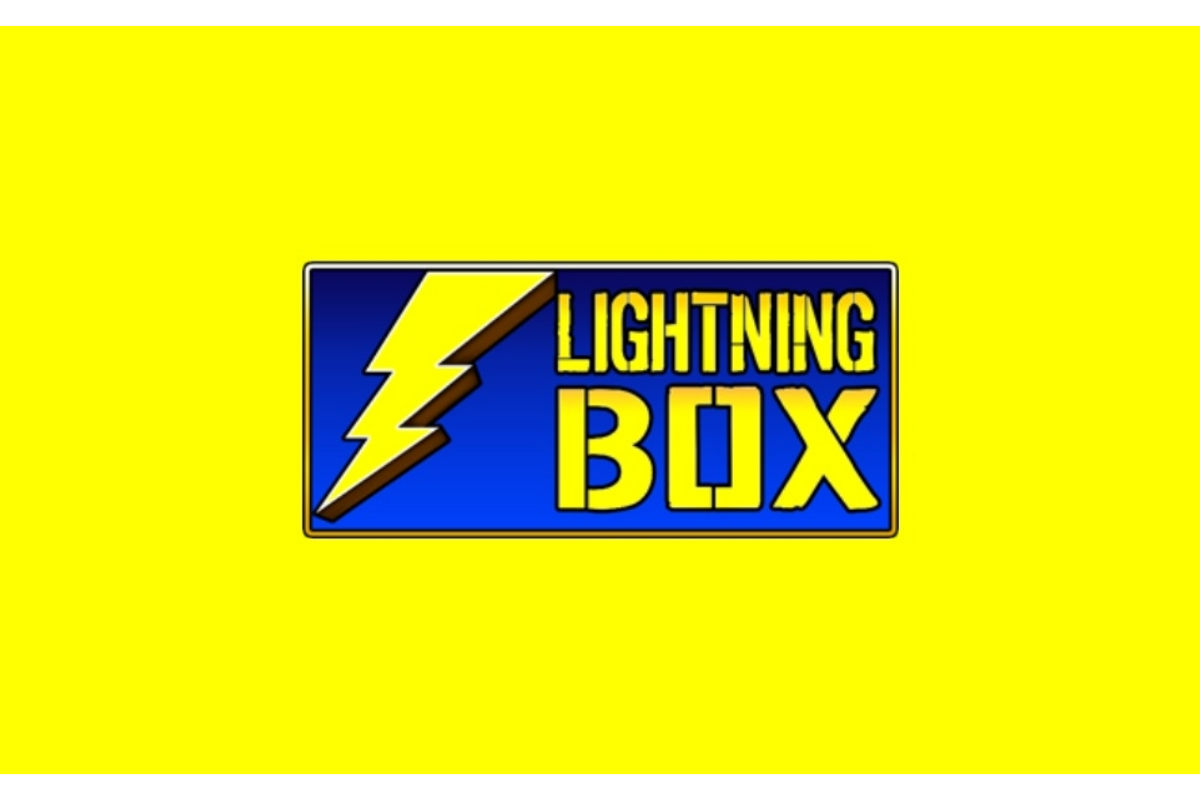 Reading Time:
< 1
minute
Lightning Horseman is first game out of the gate for Aussie studio
Slot design specialist Lightning Box has continued its expansion into the North American market by launching its first titles in Canada.
Having enjoyed considerable success in the United States, the Sydney-based supplier unveiled Lightning Horseman with Loto Quebec, via an integration with SG Digital.
The popular game recently went live with the Quebecois state lottery and quickly became its highest-earning game in the first 24 hours.
Last week Lightning Box also launched their popular title Silver Lion and there are now plans to roll out further games in the coming months.
Peter Causley, CEO and co-founder of Lightning Box, said: "We're very excited to have launched Lightning Horseman in Canada, our first game in the country.
"Though this is our first title there, we have lots of experience in the North American market and this game adds to the impact we have made in real money gaming, social and land-based casinos.
'Marie-Eve Laberge, Product Manager at Lotto Quebec, said: "We're delighted to be the first operator in Canada to go live with Lightning Box's games.
"Their games have always been well-received across the border and given how well Lightning Horseman has performed already, we're looking forward to rolling out further titles in the near future."
Gambling at Online Casinos for Canadians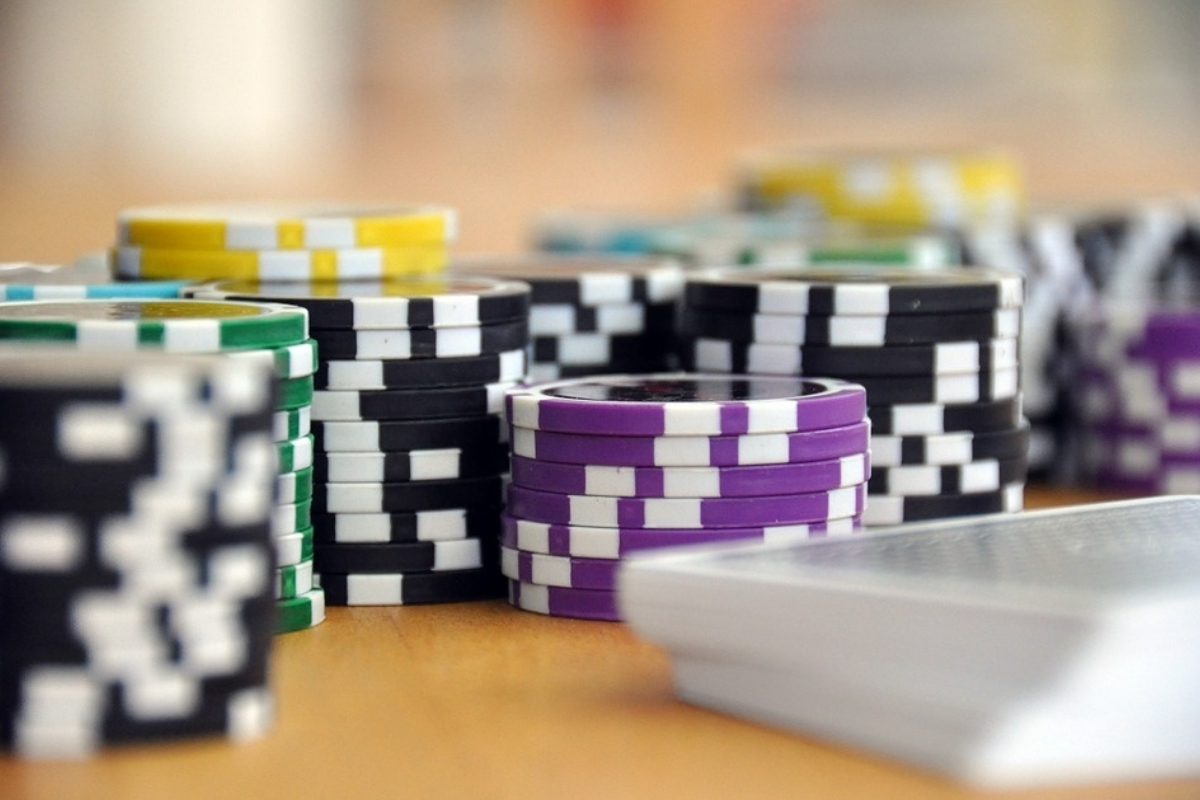 Reading Time:
3
minutes
Canucks are treated to a wide variety of quality games when it comes to online casino gaming for Canadians. The wide variety is only one of the advantages of laws that work in favour of online casino gaming in Canada. If you are looking to gamble in Canada or you are a curious Canadian looking to find out more about gambling at online casinos, you are in luck. Here is everything you need to know about the fine skill players so enjoy when gambling online.
Gambling for Real Money vs. Free Casino Games
For serious gamers, it's about money. Canadian online casino sites offer Canuck players a real shot of unlocking life-changing sums of money. While this may be a highlight for many players who frequent Canada or reside in a beautiful country, there are those who enjoy a good casino game for free. Free casino gaming is a massive attraction for first-time players as well as players seeking more first-hand information on games, especially slot games.
Sign Up Bonuses
Before signing with an online casino look for the sign up bonuses which are rather common for Canadian casino owners to offer potential new members. Because of the high-quality games Canadian casinos are so famous for, these casinos attract a rather impressive following and in order to outdo one another they offer extravagant bonuses and competitive prices which allows Canucks the pleasure of saving money while simultaneously winning money.
Promotional Offers
Both land based gambling and online gambling in Canada provide players with some of the most innovative promotional offers, however, online gambling in Canada is far more tailored as players are able to choose their promotional preferences and benefit accordingly. Promotional offers usually run on certain days of the week or for a time period of a month, really allowing Canucks better value for their coin.
Gaming Variety
Canadian developed online casinos have been designed with the intention of attracting Canucks and one way of guaranteeing new and returning players is by offering a wide variety of casino games. Enjoy a list of games that include video poker, baccarat, blackjack, slots and so many more innovative ideas that have been developed for your pleasure.
Withdrawal and Payment Options
A contributing factor to the popularity of online casino gambling is that there are many available payment and withdrawal options which make for faster turnaround times for players looking. There is however a concern here as players should be aware that certain transactions take longer than others and may vary in fees. This is due to bank marking up transactions by charging users to utilize their services unless of course you are using an eWallet. The point is to make sure your Canadian casino has supplied you with enough information on the deposit and withdrawal options so that you can make an informed decision when withdrawing winnings or depositing cash into your real casino account.
Real Money Casino Licensing
Because you are dealing with real cash as mentioned above, you will need to ensure that your casino of preference is licensed and fully regulated so that when the time comes and you want to withdraw your winnings, there are no delays or reasons as to why the online casino refutes your request to withdraw what is rightfully yours. How you check the authenticity of a Canadian online casino is by scrolling to the bottom of the page and seeking out the casinos licensing number or certification of the casino. This then proves the legitimacy of the casino you have chosen, ensuring you get your cash out when wanted. Be sure to read the fine print in order to understand any delays should they arise.
Some of the leading online casinos in the world are Canadian casinos and you have the opportunity to explore these casinos as if they were in your backyard. There is nothing quite as satisfying as finding a reliable casino with all the perks, offers, and discounted rates to enhance your gaming experience. If you know what to look for and where to find it, it could be yours and that is why so many players are choosing to sign with online casinos for Canadians.
Scientific Games Expands OpenGaming Studio Portfolio with Global Launch of Everi Content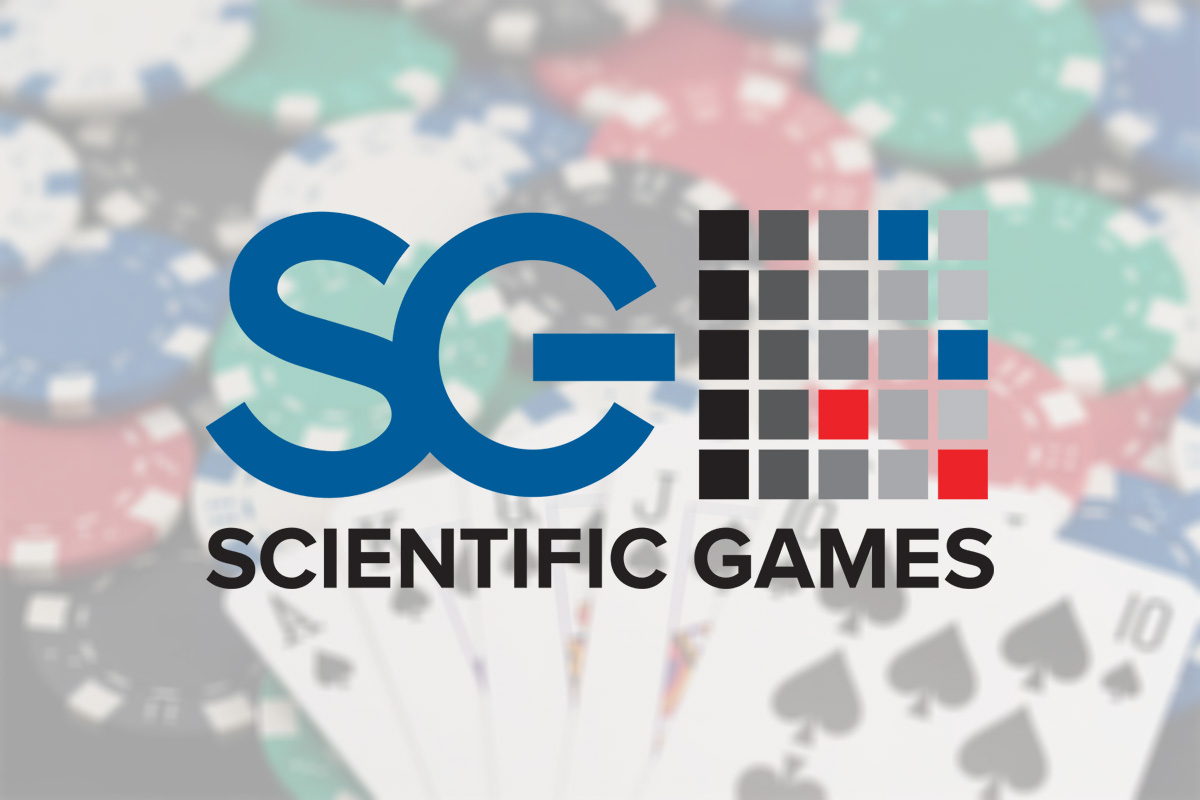 Reading Time:
< 1
minute
Scientific Games' OpenGaming solution will make Everi's interactive content available to operators in New Jersey and Pennsylvania in 2019, Europe and Canada in 2020
Scientific Games Corporation and Everi Holdings Inc. have partnered to launch iGaming in New Jersey, Europe and Canada.
Scientific Games' OpenGaming solution will make Everi's interactive content library available to operators via the Open Gaming System™ ("OGS")  content aggregation platform. The initial launch of Everi's content library focuses on North America in 2019, with a debut in New Jersey and Pennsylvania. In 2020, the companies will look to expand the relationship to include launches in Europe and Canada.
Dylan Slaney, SVP Casino for SG Digital, said, "We're thrilled to partner with Everi and bring their games to these iGaming markets. We look forward to using our reliable and dynamic platform to support third party content. Our OGS platform has proven successful in launching iGaming content, and we look forward to continuing this success as we bring Everi's engaging content to new markets."
David Lucchese, EVP and Interactive Business Leader, at Everi, said, "iGaming continues to grow by the day, and we're always looking for new ways to reach our players with our extensive content portfolio that includes high-performing video titles and best-in-class, award-winning mechanical games. Partnering with Scientific Games and using their OGS platform puts our games front and center – making them readily available to the industry's top operators."