BetConstruct announces the launch of its blockchain solution Fasttoken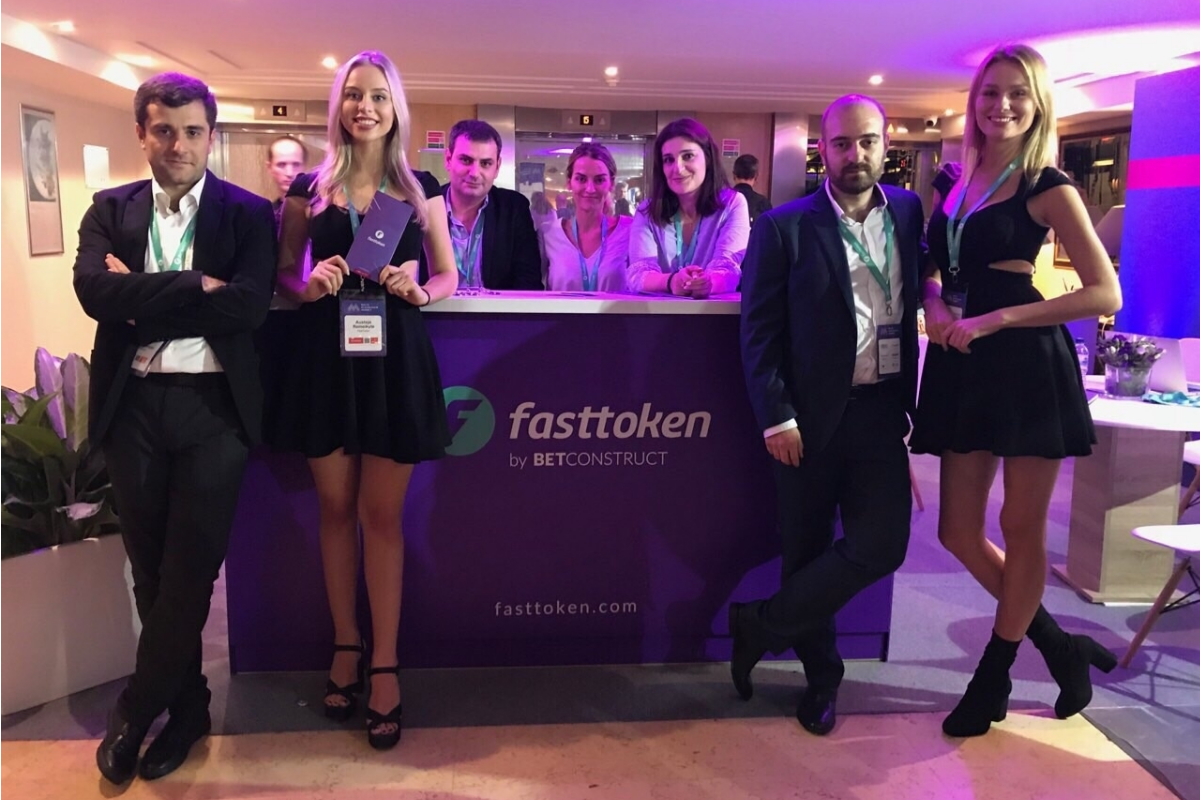 Reading Time:
1
minute
On November 1 – 2 during the Malta Blockchain Summit BetConstruct presented its blockchain technology-based solution Fasttoken.
Fasttoken is the first all-in-one, fully decentralized and Ethereum based blockchain solution, which provides 100% transparency, security and fairness to all involved parties – players, game providers, operators and affiliates. The system is built on a user-friendly interface, which ensures its simplicity and availability.
"As a result of more than 15 years of experience in the iGaiming industry and our work, we have gained hundreds of loyal partners, many of whom are already preparing to recognize Fasttoken as their cryptocurrency," said Vigen Badalyan, founder and CEO of the company.
BetConstruct's cryptocurrency project Fasttoken gives a possibility to perform a variety of transactions within the vast network of BetConstruct, that is to make transfers, run blockchain applications, as well as use them for the overall gaming package available on the company's and partner's websites. Blockchain Casino, which is a completely innovative solution on the market, will soon be available for the offer.
Gambling-focused cryptocurrencies valued at more than $100m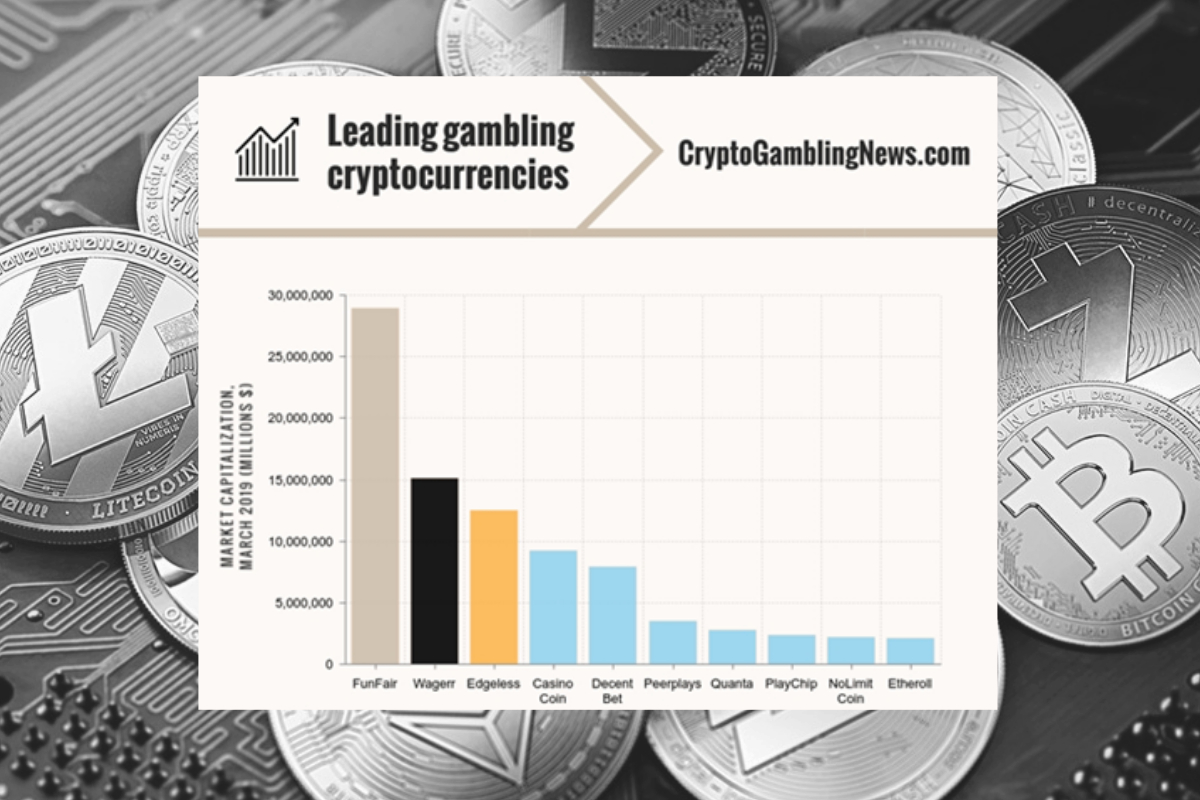 Reading Time:
2
minutes
Cryptocurrencies dedicated exclusively to gambling have a combined market capitalization of more than $100m, according to research from CryptoGamblingNews.com.
While the cryptocurrency market has suffered a tough 12 months, investors are still backing gambling coins to the tune of nine figures.
The top 10 gambling-focused cryptocurrencies currently hold a combined value on trading exchanges of $86.7m. With dozens of other gambling coins also being traded, the total sector is worth over $100m.
The leading crypto gambling project by market capitalization of its cryptocurrency is currently FunFair Technologies, a B2B blockchain gaming platform launched by Jez San OBE. Its coins are currently valued at $29m, according to data from CoinMarketCap.com.
FunFair is followed by decentralized sportsbook platform Wagerr ($15.1m) and decentralized casino platform Edgeless ($12.5m).
The cryptocurrencies are actively traded on a number of exchanges, including the world's largest exchange, Malta-based Binance. FunFair's FUN token reported trading volumes in excess of $8m over the past week alone.
Despite the impressive figures, the values are significantly down on the January 2018 highs, when gambling cryptocurrencies held a combined value in excess of $1.5 billion.
A spokesperson for CryptoGamblingNews.com, the leading portal for news from the crypto gambling sector, said there are early signs of a recovery.
"The 2018 peak was fuelled by speculation, but what we are seeing now is the emergence of a handful of platforms that are finally live and accepting wagers in these cryptocurrencies. The prices have reacted accordingly as demand for the coins increases," the spokesperson said.
"Gambling remains a key early use case for cryptocurrencies and blockchain technology. We are seeing these projects implementing some fantastic features that are simply not possible with fiat currencies, such as provably fair games, full decentralization and near-instantaneous withdrawals."
Gambling-focused cryptocurrencies are distinct from the broader crypto gambling sector, where Bitcoin remains dominant.
By some estimates, around half of all Bitcoin transactions are gambling related, with billions of dollars' worth of Bitcoin gambled each year.
However, while Bitcoin operates simply as an alternative payment method, projects such as FunFair, Wagerr and Edgeless have built entire platforms upon blockchain technology.
CryptoGamblingNews.com is the world's leading portal for crypto gambling, visited by thousands of industry professionals, crypto traders and players every month.
About CryptoGamblingNews.com:
CryptoGamblingNews.com is the world's leading portal for crypto gambling, visited by thousands of industry professionals, crypto traders and players every month.
Kriptomat adds Zimpler as a payment option in Sweden, Finland and Germany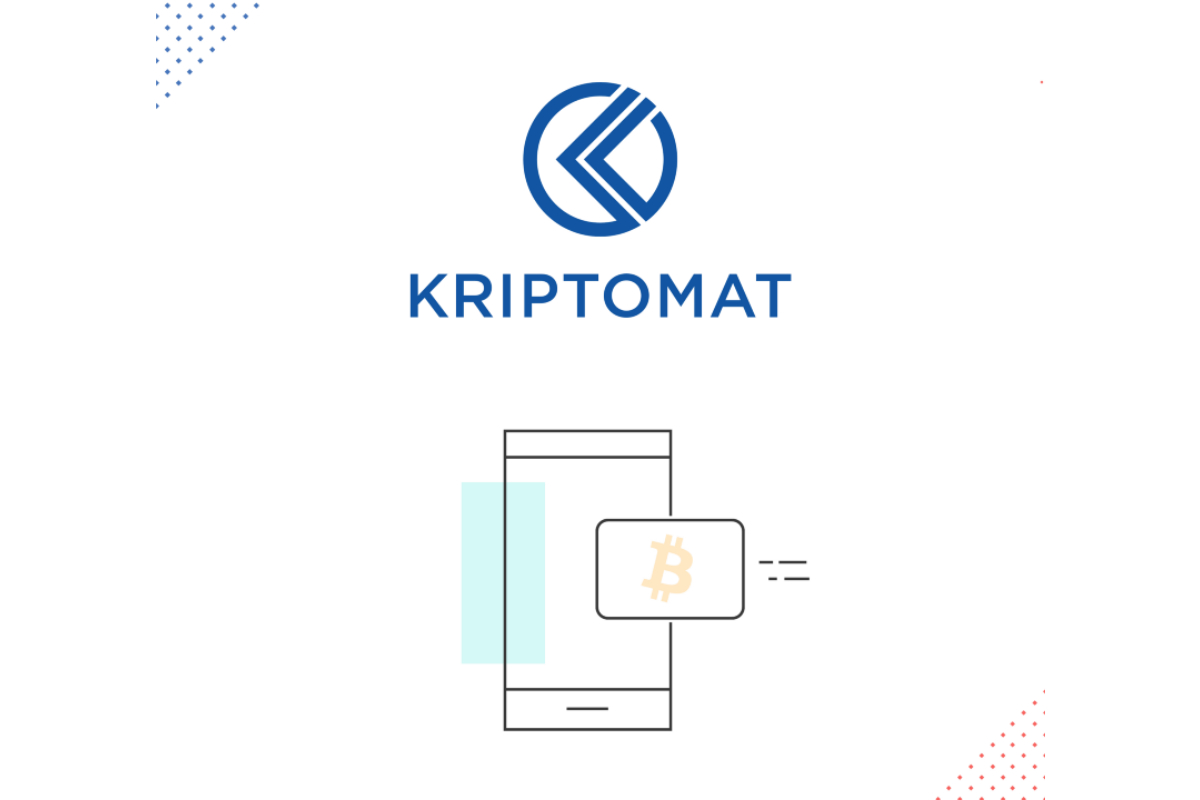 Reading Time:
2
minutes
Zimpler continues their foray into the cryptocurrency market by going live with the Estonian crypto exchange Kriptomat. The fundamental idea behind Kriptomat is to bring cryptocurrencies to every household. The focus is on the simplicity of service and making sure that the users truly understand what they are doing.
"We are thrilled to get the opportunity to improve the payment experience for Kriptomats mobile customers. Kriptomat distinguishes themselves in the cryptomarket by their focus on simplicity and mainstream users. Which is amazing, because it's such a neat alignment with Zimpler and our values", says Jonas Persson, VP Sales at Zimpler.
Dejan Davidovic, CBDO and co-founder at Kriptomat adds
"We are at a point where classical currencies and cryptocurrencies meet, and the logical step was to introduce payment methods to make that process even more fluent. The first new payment method we chose to add is Zimpler from Sweden. Like Kriptomat, they are an innovative, trusted, secure and user-experience oriented fin-tech service. Their on-boarding process is one of the easiest I've seen so far and it was a logical step for us to integrate with them. People from Sweden, Finland and Germany can now enter the world of cryptocurrencies even easier, using the integration of two user trusted partners."
Kriptomat offers 30 cryptocurrencies in pair with euro and their service is available in 20+ languages.
About Kriptomat:
Kriptomat is one of the best cryptocurrency platforms to buy, sell and store your favourite digital currencies. Designed for non-tech savvy people focused on introducing the benefits of cryptocurrencies to a wide audience.
Trust, security, and transparency are three of our core values, which is why we hold operating licenses issued by the Financial Intelligence Unit for providing services of exchanging a virtual currency against a fiat currency (License No. FVR000079) and providing a virtual currency wallet service (License No. FRK000060).
Kriptomat is a web platform, and it is available as a mobile app for Android and iOS. Kriptomat is a self-funded company and plans to open for investments in 2019.
With the online gambling credit card ban hovering in the UK, what are the options?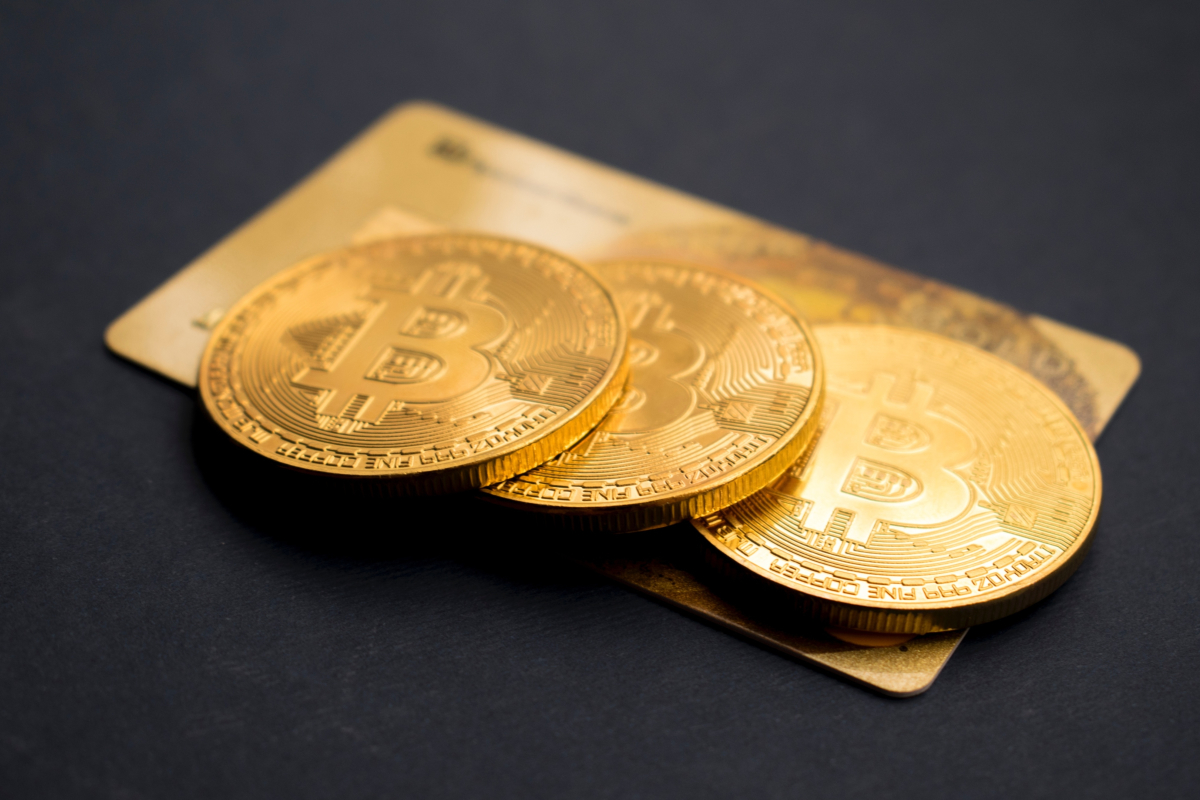 Reading Time:
4
minutes
In March 2018, the UK Gambling Commission stated that it would consider banning the use of credit cards at online gambling websites. The announcement of a potential credit card ban came following the gambling authority's report into how to make online gambling safer, deeming the removal or restriction of credit card payment options being a viable course of action to help restrict the possibility of people accruing gambling debts or gambling more than they can afford. The UK Gambling Commission found that between ten and 20 per cent of all deposits made to gambling websites are done so via the use of a credit card, which means that as much as one-fifth of online betting and gaming in the UK is being done with borrowed money. The problem is exasperated when it is considered that most credit card companies treat transactions to gambling websites as treat cash advances, which do not come with an interest-free period, entail a higher interest rate, and often incur a handling fee.
The culture secretary, Jeremy Wright, intends on holding meetings between major retail banks and online gambling operators to discuss the concern that as much as 20 per cent of deposits to gambling sites are made with credit cards using money that the players don't own. The UK Gambling Commission seeks clarification on the statistic. They will be launching a call for evidence in February and are welcoming suggestions from the Responsible Gambling Strategy Board, which may result in increased credit card regulation or a complete credit card ban.
Up to one-fifth of online gamblers in the UK use credit cards to place deposits at online gambling websites. It appears to be very likely that the UK Gambling Commission will regulate a credit card ban, which will lead to a large number of players needing to adopt a new payment method. Online gambling websites that offer their services in the UK often accept many different payment methods, so those who are expected to soon be without their preferred method of making a deposit or withdrawal should be able to find another option which is safe and suits their needs.
Gamblers' other options in the instance of a credit card ban
The vast majority of online gambling websites allow for the use of credit cards as a means of making deposits, and some allow for the method to be used when making a withdrawal, but not all sites will accept the entire range of other payment methods or payment services. The acceptance of specific e-wallets, instant banking methods, cryptocurrencies, payment gateways, and pre-paid cards is at the website's discretion, so those looking for a new service with which to make payments will need to check which services can be used at each website as well as if the website allows for both deposits and withdrawals through the same service.
One of the more traditional methods is that of the bank transfer. Some players perceive the method as unsafe due to the assumption that the transfer would reveal bank details, but bank transfers do not disclose this information and also allow players to deposit very large amounts. The downside to the payment method is that it takes much longer than other methods, with players often waiting several days before the funds appear in their gambling account. Wire Transfer allows users to make deposits and withdrawals at some online gambling websites, and iDeal caters for bank transfer deposits.
The most modern method which is also deemed to be the safest due to its use of blockchain technology is that of making a cryptocurrency payment. Cryptocurrencies have become popular over the last couple of years, leading to many online gambling websites allowing for the use of different forms of crypto. Due to the decentralised nature of cryptocurrencies that utilise the public ledger system of a blockchain, users trust that their crypto and details are safe with each transaction. Crypto is tamperproof, safe, fast, cheap, and it removes the middleman between the player and the operator. The most commonly used of the cryptocurrencies is the blockchain originator, Bitcoin, but others such as Ethereum and Litecoin can also be used as payment methods. Cryptocurrencies could become the next choice for current credit card users following the news that Binance, one of the world's largest cryptocurrency exchanges, is now accepting credit cards for crypto payments, creating a way for players to use their credit cards via cryptocurrencies at online gambling websites that accept the payment method.
At online gambling websites and across online shopping websites, e-wallet services have become commonplace, and many people who are looking to make payments online seek vendors who offer e-wallet payment services, particularly if said customers are worried about the safety of their bank details. E-wallets allow for payments from the e-wallet account or directly from a bank account online without the need to input bank or card details. PayPal is the most popular e-wallet service in the UK, with the vast majority of online gambling sites that allow for the payment method accepting it for both deposits and withdrawals. Other services such as ecoPayz, Skrill, and Neteller are also popular, but it's more common for online gambling sites to not allow withdrawals to these e-wallet services.
People seeking alternative payment methods, should the credit card ban come into force, can also turn to pre-paid cards like PaySafeCard, electronic fund transfers through the use of debit cards or e-checks, and payment services providers like Instadebit.
The UK Gambling Commission is expected to publish its new strategy concerning the use of credit cards on gambling websites in April; the authority looks set to ban the popular payment method, so current users will need to find a new way of making deposits and withdrawals at online betting and gaming sites.