BetConstruct announces the launch of its blockchain solution Fasttoken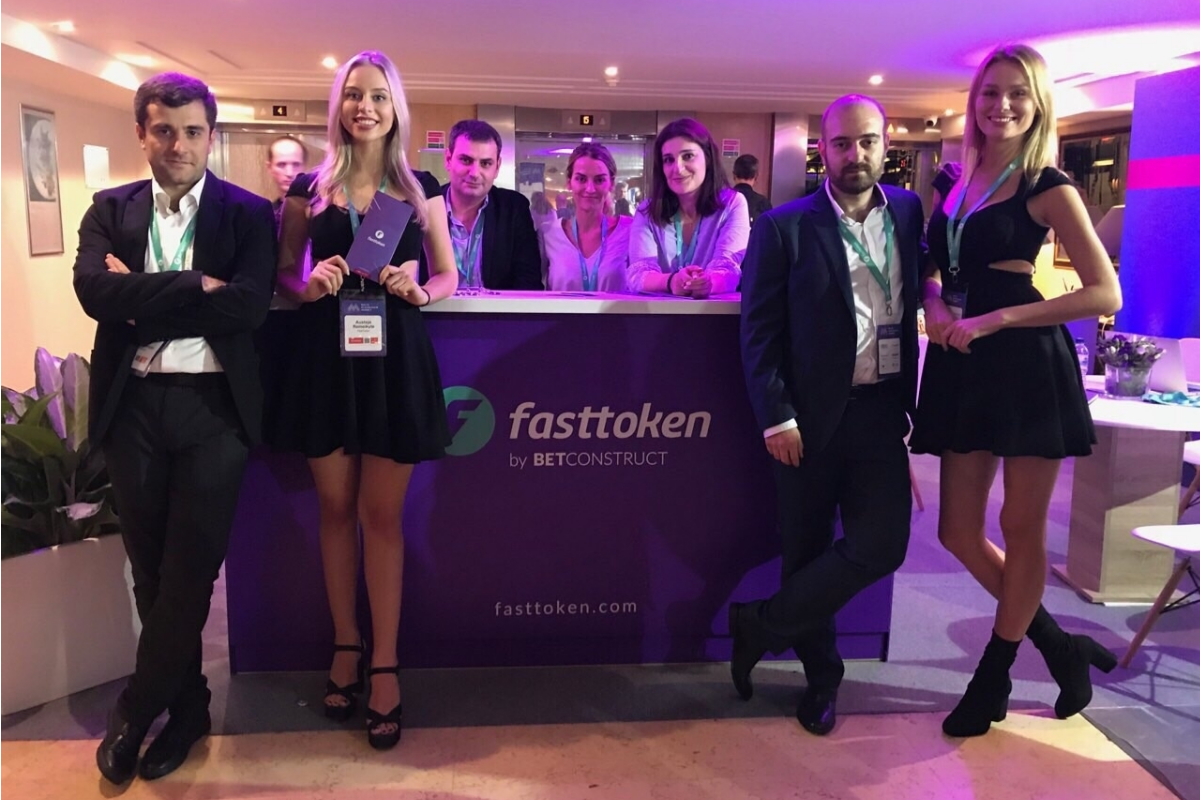 Reading Time:
< 1
minute
On November 1 – 2 during the Malta Blockchain Summit BetConstruct presented its blockchain technology-based solution Fasttoken.
Fasttoken is the first all-in-one, fully decentralized and Ethereum based blockchain solution, which provides 100% transparency, security and fairness to all involved parties – players, game providers, operators and affiliates. The system is built on a user-friendly interface, which ensures its simplicity and availability.
"As a result of more than 15 years of experience in the iGaiming industry and our work, we have gained hundreds of loyal partners, many of whom are already preparing to recognize Fasttoken as their cryptocurrency," said Vigen Badalyan, founder and CEO of the company.
BetConstruct's cryptocurrency project Fasttoken gives a possibility to perform a variety of transactions within the vast network of BetConstruct, that is to make transfers, run blockchain applications, as well as use them for the overall gaming package available on the company's and partner's websites. Blockchain Casino, which is a completely innovative solution on the market, will soon be available for the offer.

Alanyaspor to Launch Fan Token on Socios.com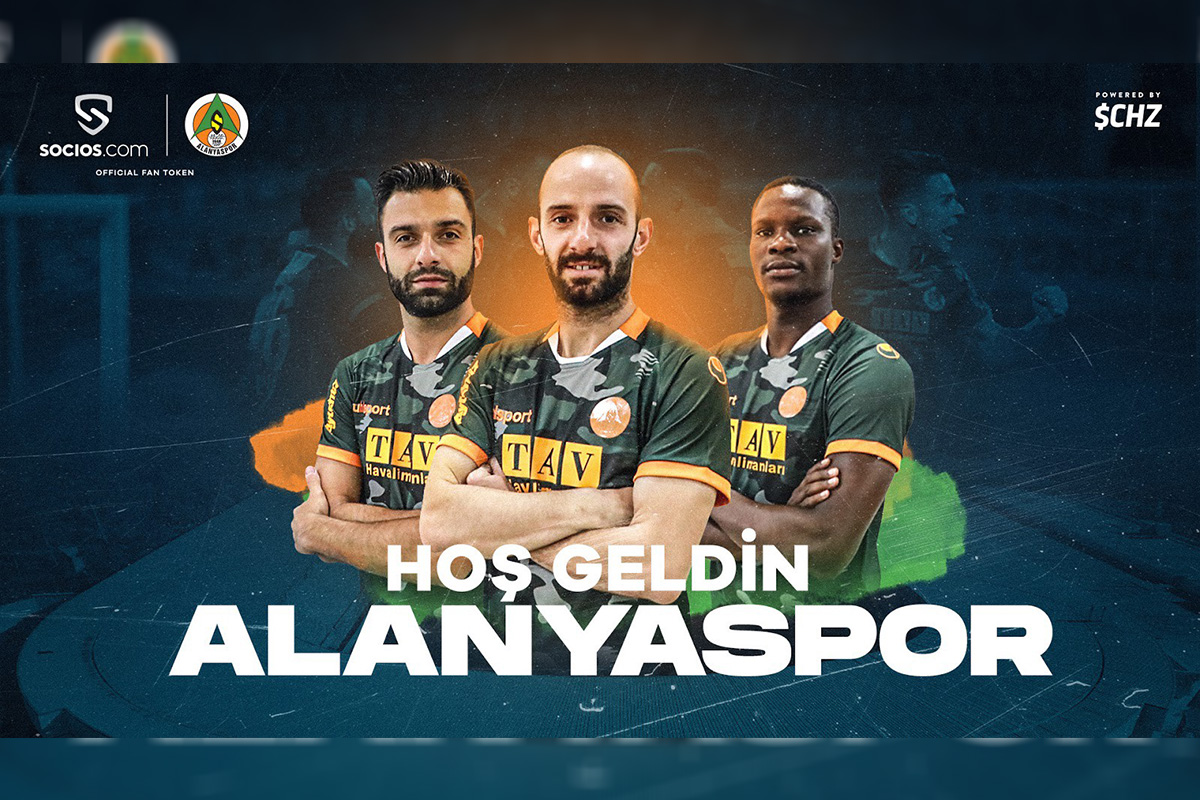 Reading Time:
2
minutes
Turkish Süper Lig side Alanyaspor, in partnership with blockchain providers for the sports and entertainment industry Chiliz, have announced plans to launch $ALA Fan Token on fan engagement and rewards platform Socios.com in the coming months.
Alanyaspor finished fifth in last season's Süper Lig and were also runners-up in the Turkish Cup. The club is currently in the fifth position in this season's table. $ALA Fan Tokens are collectible digital assets, minted on the Chiliz blockchain, that provide owners with access to voting rights in polls, VIP rewards, exclusive club and sponsor promotions, AR-enabled features, chat forums, games and competitions on Chiliz' fan engagement and rewards mobile app Socios.com.
The Alanya-based side will become the fifth Turkish club to launch a Fan Token, joining Galatasaray, Trabzonspor, İstanbul Başakşehir and Göztepe on the Socios.com roster. The announcement takes the total number of partners in the Socios.com network up to 28.
Hasan Çavuşoğlu, President of Alanyaspor, said: "We are pleased with this agreement that will bring our club, which we want to move forward day by day, into the digital world with the active participation of our fans.
"With the $ALA Fan Token, our fans will have a significant impact on club decisions and benefit from the multiple interaction and reward opportunities available on Socios.com.
"We are extremely excited for our Fan Token launch and are looking forward to great interest from our fans. We are proud to have Aytemiz Alanyaspor join the Socios.com family, which includes the world's leading clubs, and make our club stronger in the global digital arena."
Alexandre Dreyfus, Founder and CEO of Chiliz and Socios.com, said: "This latest announcement means that almost a quarter of all Süper Lig clubs have now partnered with Socios.com to launch Fan Tokens.
"The biggest clubs in Turkey – and throughout the world – are using Fan Tokens and Socios.com to increase engagement with their global fanbases.
"Our vision is to evolve passive fans into active fans and it's very fitting that this evolution is currently happening faster in Turkey, where the passion of supporters is so high, than anywhere else."
SoftSwiss Game Aggregator shares Q1 2021 crypto gambling insights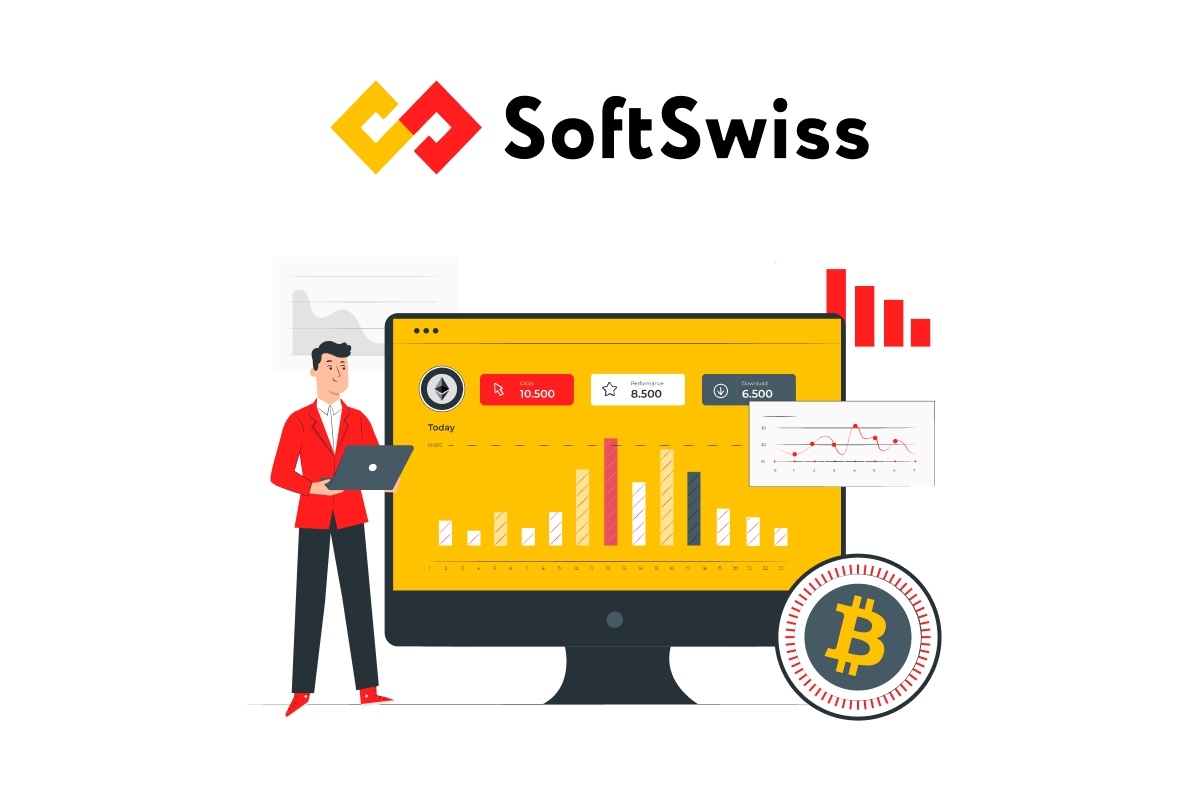 Reading Time:
2
minutes
In its Q1 2021 corporate report the SoftSwiss Game Aggregator shared that "crypto turnover increased its share from 6% at the end of Q1 2020 to over 26% in Q1 2021", highlights Andrey Starovoitov, COO at SoftSwiss.
The recently released SoftSwiss Game Aggregator report showed that crypto turnover's growing share in the total volume of bets every month, which took up 6% in Q1 2020, and came up to 26% by the end of Q1 2021, displacing the overall share of fiat (as shown in pic.1).
Region-wise, "the turnover in Asia is growing, largely due to the entry of cryptocurrency casinos into this region. Mainly this is due to the traffic growth in Japan, as well as good trends in India and Indonesia", further noted Andrey Starovoitov. "Our clients continue expanding to the LatAm region, and although it is too early to talk about significant volumes, we expect to see Brazil among the leaders in the nearest future".
Speaking of the top cryptocurrencies throughout the SoftSwiss Game Aggregator, there are slight changes, as ETH has doubled its share reaching a record 10%, with BTC remaining the most popular and staying at the top with 83%. Country-wise, India proves the rising popularity of ETH, where the cryptocurrency has finally become the most used towards the end of Q1 2021. All the other regions show a prevailing preference for BTC (pic.2).
Finally, the top crypto games on the SoftSwiss Game Aggregator appear to be live games with Evolution leading among all other gaming studios in the majority of the regions. The Japanese region has the distinctive feature of being one of the top markets for high rollers. On the other hand, Canada and Europe tend to mostly go for table board games (both live and RNG). Among the most played games are Aztec Magic Deluxe, Elvis Frog in Vegas by BGaming, and Wild Spin Blackjack VIP by Platipus.
About SoftSwiss:
SoftSwiss is an international tech company supplying widely acclaimed, certified software solutions for managing iGaming operations. SoftSwiss holds a number of gaming licenses, providing a "one-stop-shop" white label solution by taking care of all technical, legal, and financial processes on behalf of its customers. The company has a vast product portfolio, which includes an Online Casino Platform, Game Aggregator with thousands of casino games, an affiliate platform, and a recently launched Sportsbook platform. In 2013 SoftSwiss was the first in the world to introduce a bitcoin-optimized online casino solution. The company has thus been regarded as the leading technical expert when it comes to the use of cryptocurrencies in online gaming.
Sportsbet.io teams up with SportCaller for landmark FTP-crypto partnership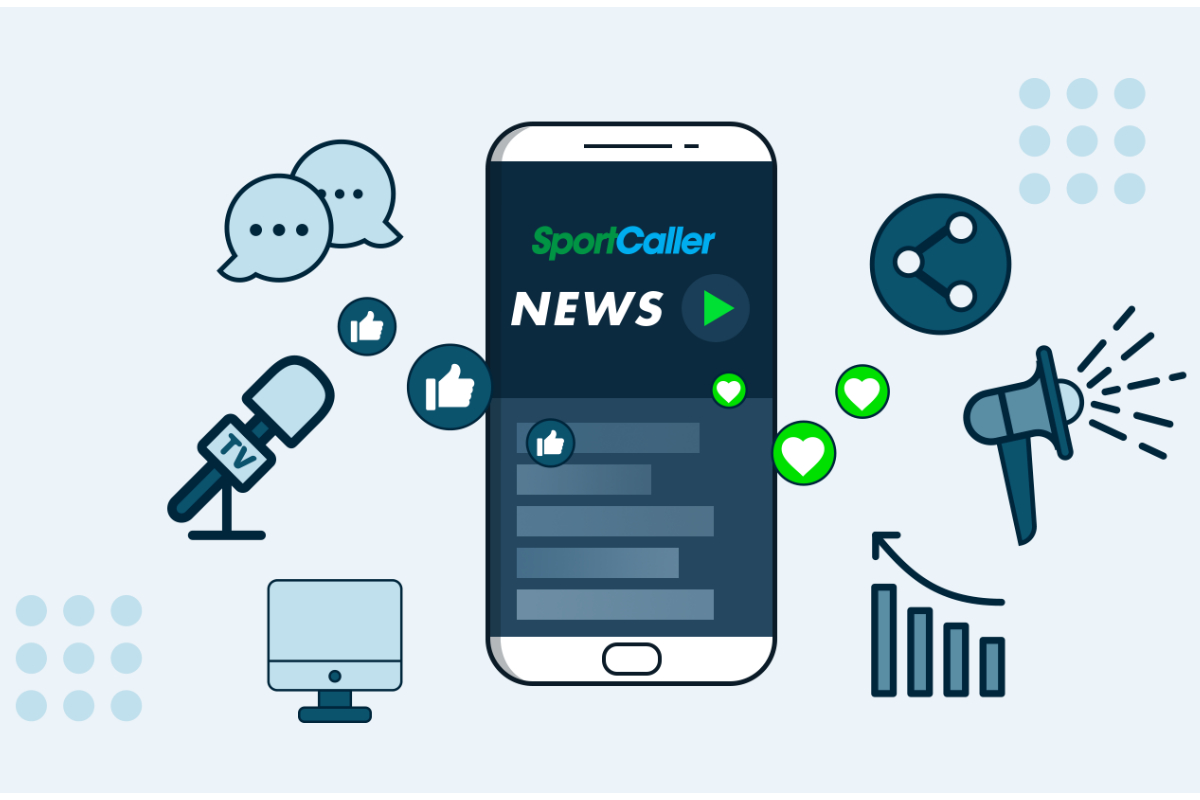 Reading Time:
3
minutes
Free-to-play specialist secures first cryptocurrency partnership with leading multi-currency sportsbook
SportCaller, the leading free-to-play (FTP) game provider, has announced its first cryptocurrency partnership with leading operator Sportsbet.io, the sports-betting subsidiary of Coingaming Group.
The new deal forms part of a deeper FTP framework with which to target both mature and emerging markets over the long-term, as Sportsbet.io bids to expand its progressive footprint into untapped territories. There, its multi-currency versatility, allied to SportCaller's proven international scope and flair for localization, promises to drive diversified fan engagement around targeted free-to-play sports games.
Accordingly, the announcement also sees the launch of two exclusive games, 4-3-free and Bet free 6-6, built to reignite familiar FTP formats with innovative jackpots mechanics and new designs around mainstream sports from football and cricket. The first, 4-3-free, asks its players to win a realistic jackpot, or a range of attainable tier-two prizes, by answering a series of questions correctly. On the other hand, Bet free 6-6 adds a new twist to the popular Super 6 FTP format by posing a set of six predictions (e.g. correct score, or under/over goals) whereby players still earn points for consolation prizes, even if they only guess the match result correctly.
These exciting products hail from asports-agnostic series which allows Sportsbet.io to flexibly press engaging games into the service of any event, as elite sport battles with an uncertain timetable worldwide, delivering an agile light-touch marketing approach that provides education and entertainment for customers in both new and existing markets.
As the leading free-to-play supplier, SportCaller is dedicated to driving engagement through a range of games whose formats responsibly acquire and retain customers at low cost but also remain fully compliant as sports-betting regulation continues to coalesce across regions from LatAm to the Subcontinent. Its unique proprietary platform not only lets Sportsbet.io delineate its brand from its rivals via bespoke local games, but also offers a strategic solution which works territory-by-territory, educating uninitiated audiences with fully-integrated games that organically track underlying sportsbook markets, demystifying any technicalities or terminology in the process.
To underscore the point, SportCaller has now launched over 100 games across 47 countries and in 20 languages in Europe, Asia, Africa, Latin America, Australasia and North America (via multi-lingual). In the past 12 months, it has also rolled out 44 new games, doubling the total number of games offered across the previous three years.
Joe McCallum, Director of Sportsbook at Sportsbet.io, said: "SportCaller's highly-focused, and collaborative approach to game-ideation, together with their consumer analysis from a host of worldwide data sets, gives them a competitive edge when it goes to both game-delivery and strategic planning. Whether it's acquisition or retention-focused games, we now feel confident of keeping our players engaged with the Sportsbet.io brand in a fun, fast and fair way – enhancing the existing experience, and minimising churn, wherever we set our scene.
"Their new games embrace player-education and enhanced activity at their heart, and are already demonstrating their huge worth at a time when responsible engagement and retention rightly demand adaptable solutions. We look forward to extending this progressive partnership with more games across our other premium properties over the coming years."
Cillian Barry, MD at SportCaller, added: "Coingaming and Sportsbet.io are led by some of the great innovators and disruptors in the sportsbook space, always striving for innovation and pushing the limits of new technology. So, we're thrilled to align those values with our own, on a watershed journey into unexplored markets where both crypto and fiat currencies are vying for position.
"In this industry, sowing the seeds of global success is best achieved by coupling international ambition to local utility. After all, while some trends are universal, language, taste and specific sports-mad fanbases are invariably culturally-contingent. International fragmentation for game design and regional requirements (e.g. regulatory, or player-preference-based) only magnifies the importance of supplying a precise game UI at every turn, and in every country. Which is why SportCaller has developed peerless geo-location tools, allowing us to geo-target and partition between diverse territories with dexterity.
"I'm pleased to report that initial engagement has been incredibly positive, so we can't wait to see how games like 4-3-free and Bet free 6-6 continue to perform across varied regions which, in some cases, represent new markets for us. The free-to-play vertical is clearly bringing the fun and familiarity for both new and regular customers."