BtoBet Strenghtens Presence in Colombia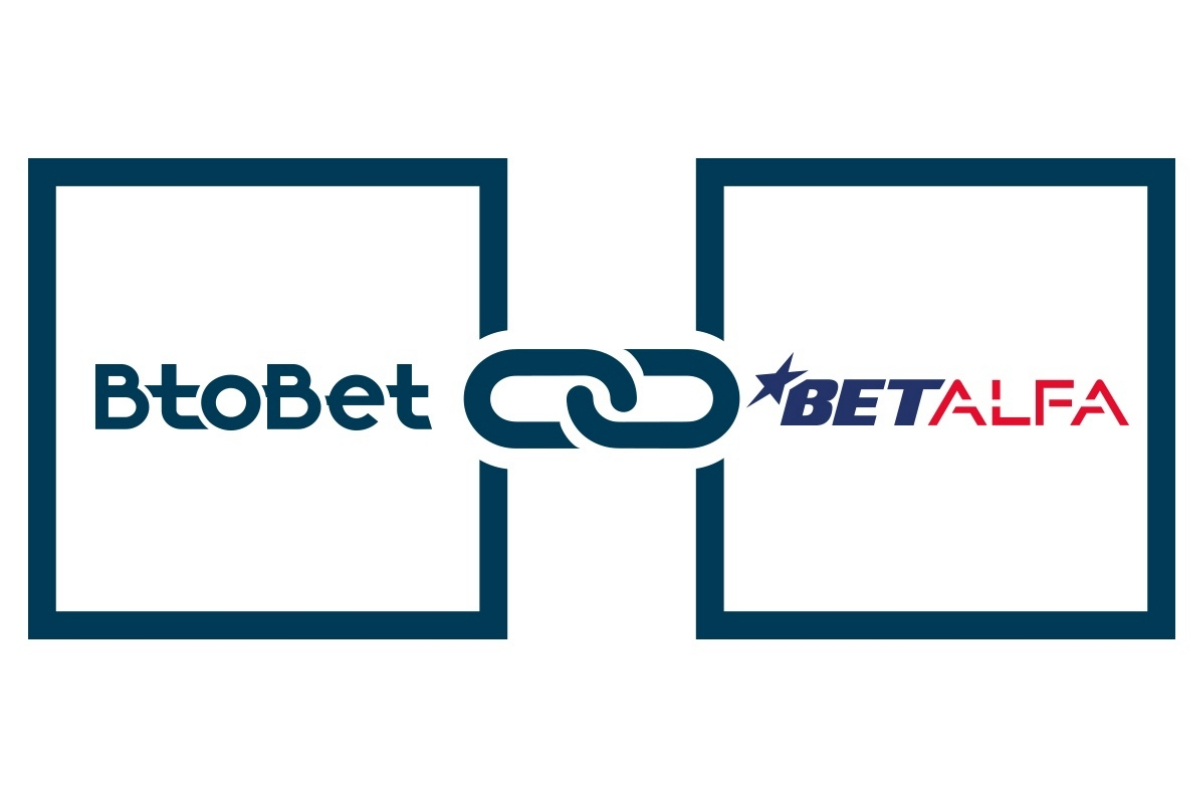 Reading Time:
2
minutes
Announces partnership with "Betalfa.co"
BtoBet has furthered its leadership status in the Latin American region, particularly in Colombia, with the launch of "Betalfa.co". Betalfa was recently granted the the 13th licensing agreement by Colombia's Coljuegos, the national gambling regulatory authority, to start operating its online iGaming activity.
Daniela Gutiérrez, Betalfa's Marketing Director, stated that the decision of having the right technological partner assisting them in all aspects of their operations was a very important decision for the company. "Having a deep knowledge of the Colombian market and strong presence in Latam, BtoBet was the ideal partner to support us with our operation. Their experience in the region definitely helped us tackle all teething problems in the most appropriate way, considerably reducing the time to go live." Gutiérrez further added that considering the fast and constantly evolving context of the iGaming industry, BtoBet will enable the company to be constantly updated with the latest technology.
Sabrina Solda', BtoBet's Chief Marketing Officer, stated that she envisaged a bright future for the partnership, with both companies sharing the common goal of anticipating the players' needs and delivering a personalized and tailored experience for the Colombian market . Commenting on the company's ever bigger presence in the Latin American region, Solda' added that BtoBet is considered a leader in Latam, putting at the disposal of their partners not only the most innovative technological solutions on the market, but also the necessary know-how to achieve results in such a demanding, evolving and growing market.
About BtoBet:
BtoBet is a multinational company and is part of a group with 20 years of experience in software development in IT, finance, telecommunication, e-commerce and banking, strongly committed to technology and widely investing in technology research and development. The experience gained in these advanced environments, allows BtoBet to be visionary in the iGaming and Sports betting industry with a deep understanding of the requirements of the market, catching changing trends and anticipating bookmakers' and operators' needs. BtoBet is a true partner in technology, offering a standalone platform and services for the iGaming and Sports Betting industry. It counts on a very talented, continuously trained development team and day to day management support to clients. BtoBet allows licensees to be unique in the market, by giving them the opportunity to completely personalise their offers for Sports betting and iGaming business, online mobile and retail. BtoBet has technical branches with large ever-growing teams of developers in Skopje, Ohrid, Bitola, Belgrade, Nish, Tirana, and Rome. Malta hosts the commercial and marketing centre. Visit our site on: www.btobet.com

BtoBet expands its presence in Cameroon with Bet237 deal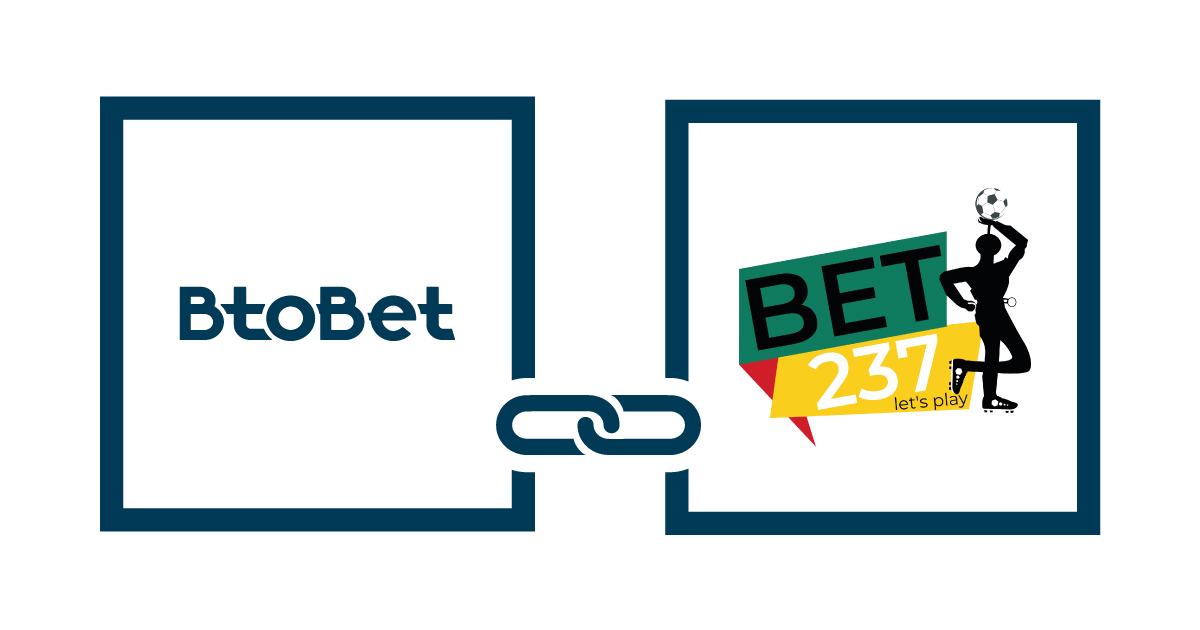 Reading Time:
2
minutes
Aspire Global's BtoBet has penned an agreement with Ngnatat Sarl Trading, an omnichannel operator based in Cameroon, through its Certified Partner for Africa STM Gaming. The deal will see the operator make use of BtoBet's sportsbook and PAM platforms to deliver an entertaining sportsbook and casino experience on the Bet237 brand for both the online channels, and its retail network.
Focusing on providing a high standard of UX, Bet237 will be delivering a diverse portfolio of offerings to its players based on local and international sports events, a wide selection of virtual sports, and online and live casino. Bet237 will also be utilising BtoBet's leading managed trading services for full trading and risk management solutions.
Sabrina Soldà, BtoBet's Chief Marketing Officer, said: "BtoBet's cutting-edge sportsbook platform, with its highly flexible approach allows our partners to maintain an edge on the competition in the demanding African landscape. Furthermore, our localised approach, whereby we tailor our solutions to reflect not only the technological differences differentiating one country from another but also from a content perspective, enables our partners to deliver a bet stimulating experience to their players, eventually leading to the brand's greater market-share."
Alessandro Pizzolotto, Co-Founder and CEO of STM Gaming, said: "Strong GDP growth in sub-Sahara countries are underpinning the local iGaming industry's growth forecast well above the global rate until 2025. Even though the local landscape is historically dominated by retail betting and land-based casinos, mobile money has provided an entry point for online betting, with numerous operators seeking to capitalise the current digital shift. Throughout the years BtoBet has proven itself as the leading sportsbook platform supplier for Africa, with its technologies meeting the local scenario's requirements, which differ greatly from those of more mature markets."
Bet237's , said: "BtoBet's experience in the region speaks for itself, especially when it comes to identifying the key traits that distinguish the market on a country-by-country basis. We were looking for a trusted partner that could meet our prerequisites for both the online and retail channels, and I am positive that the Neuron 3 platofrm will allow us to diversify our offering and give us a competitive edge in terms of the experience we provide to our players."
Pariplay adds sports betting to its aggregation portfolio through BtoBet integration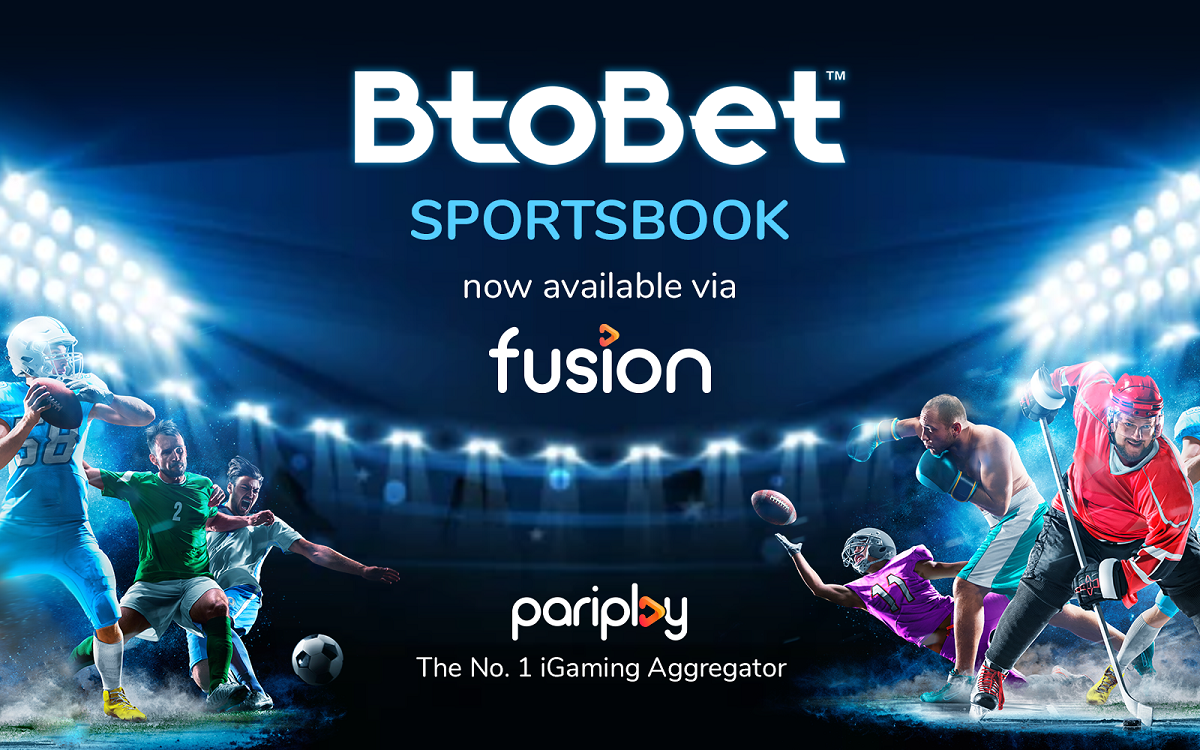 Reading Time:
2
minutes
Aspire Global's Pariplay Ltd, the leading aggregator and content provider, has taken BtoBet's sportsbook solution live within its Fusion™ platform, completing its iGaming offer with every product vertical.
The launch means that all of Pariplay's partners globally can now integrate Aspire Global's market-leading BtoBet offering quickly and easily through a single API, with a significantly faster integration time.
The addition of the sports solution elevates Pariplay's industry standing as the first aggregator to offer sportsbook, casino games, live games, virtual sports and bingo, seamlessly within a single API, with no additional integration-related work necessary, thus vastly reducing the time-to-market.
The launch of BtoBet within Fusion™ is strategically relevant for traditional online casino operators seeking a fast entry to the sports betting industry, as well as for operators who already have a sports betting solution in place but want to further strengthen their offering by complementing it with BtoBet's cutting-edge product, without the need on their part to invest heavily in the independent integration of a new sportsbook, resulting in reduced complexity, celerity, and scalability.
While saving significant costs in terms of technological integrations and maintenance costs, the all-in-one sports and casino aggregation solution serves to increase the breadth and quality of an operator's immediate offering.
Pariplay currently offers top-tier games and localised content from 70+ vendors to a vast network of operators in more than 15 regulated markets in Europe, the US, Canada and Latin America, and its Fusion™ product is the most flexible aggregation platform in the market.
Enrico Bradamante, Chief Commercial Officer at Pariplay, said: "We are offering our partners a great opportunity to move more quickly than ever before in complementing their offering with a sportsbook product. BtoBet has built a deserved reputation as an industry leader and this simple, one-stop shop solution allows operators to utilize an outstanding sportsbook offering to get to market quickly and scale at speed.
"It is a simple, seamless process that takes all the pain of multiple integrations away from the shoulders of operators and we are delighted to be able to offer it to both existing and new partners."
Dima Reiderman, Chief Operating Officer at BtoBet, said: "Pariplay has made huge strides within multiple markets all over the world thanks to its comprehensive content offering. In continuing to provide operators with the best possible experience for their customers without involving costly, time-consuming processes, this solution ticks all the boxes and allows operators to deliver a world-class betting experience to their players to complement their online casino offering or their current sports betting solution.
"This quick, seamless solution will enable online casinos to stake a major competitive advantage in providing a greater breadth of content in a fraction of the time than was possible before."
BtoBet Secures Dutch Sportsbook Licence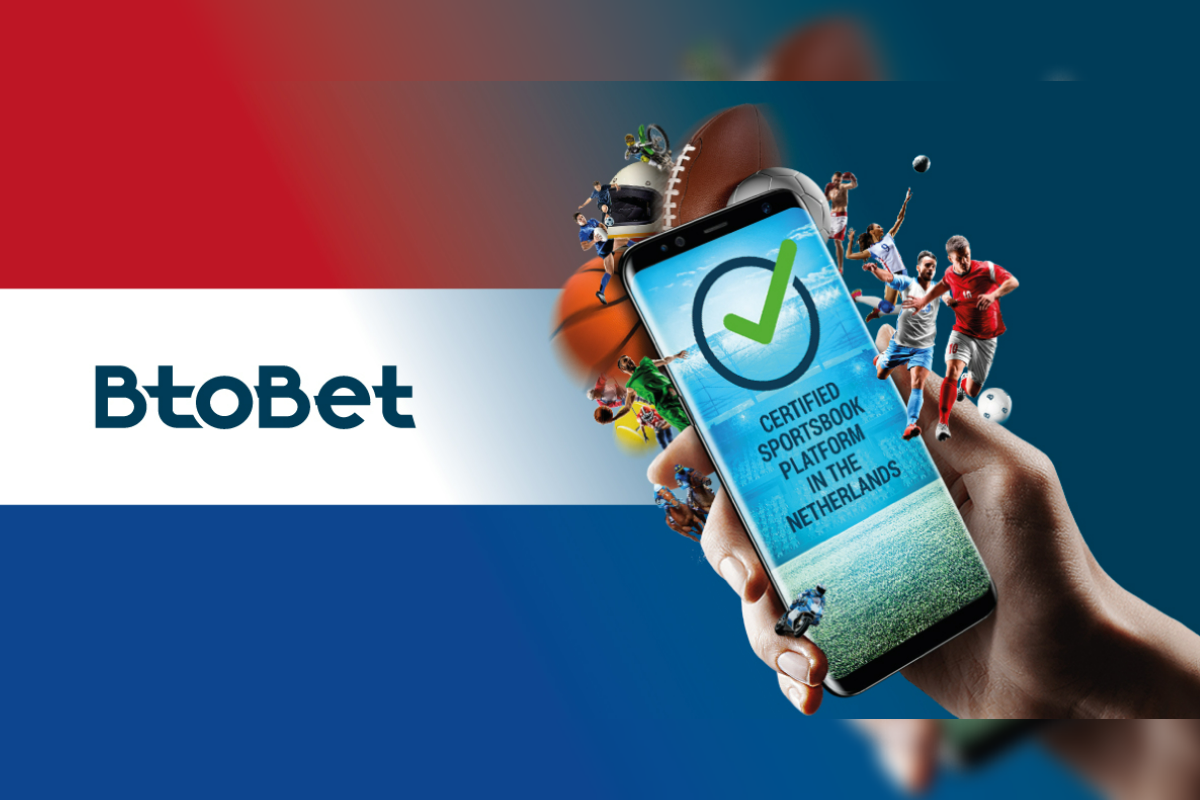 Reading Time:
< 1
minute
Leading sportsbook supplier BtoBet has been granted a licence for its sportsbook platform by Dutch gaming authority, the Kansspelautoriteit (KSA).
This means that BtoBet's Neuron 3 sportsbook platform is now fully compliant with Dutch regulations and thus ready-to-market, allowing local operator partners to provide a tailored betting experience to their players through cutting-edge technology.
"Receiving the Dutch supplier license offers significant growth opportunities for BtoBet, as we seek to bring first-class betting entertainment to players together with local operators. This license, pending our entry in the Dutch market, will help to accelerate our foothold in the mature European market, as we continue to sustain our growth trajectory with a global market expansion strategy. Setting the basis for BtoBet's entry to yet another regulated market highlights our commitment to strengthen our position as one of the leading sportsbook suppliers to the global industry," Dima Reiderman, Chief Operating Officer at BtoBet, said.
Gambling in the Netherlands is legalised and regulated by virtue of the Remote Gambling Act. Originally, the Act was set to be enacted on the 1st of July 2020, however, it was officially enacted on the 1st of April 2020 allowing for market opening to take place on the 1st of October, six months thereafter.