Esports One Partners with Riot Games Brazil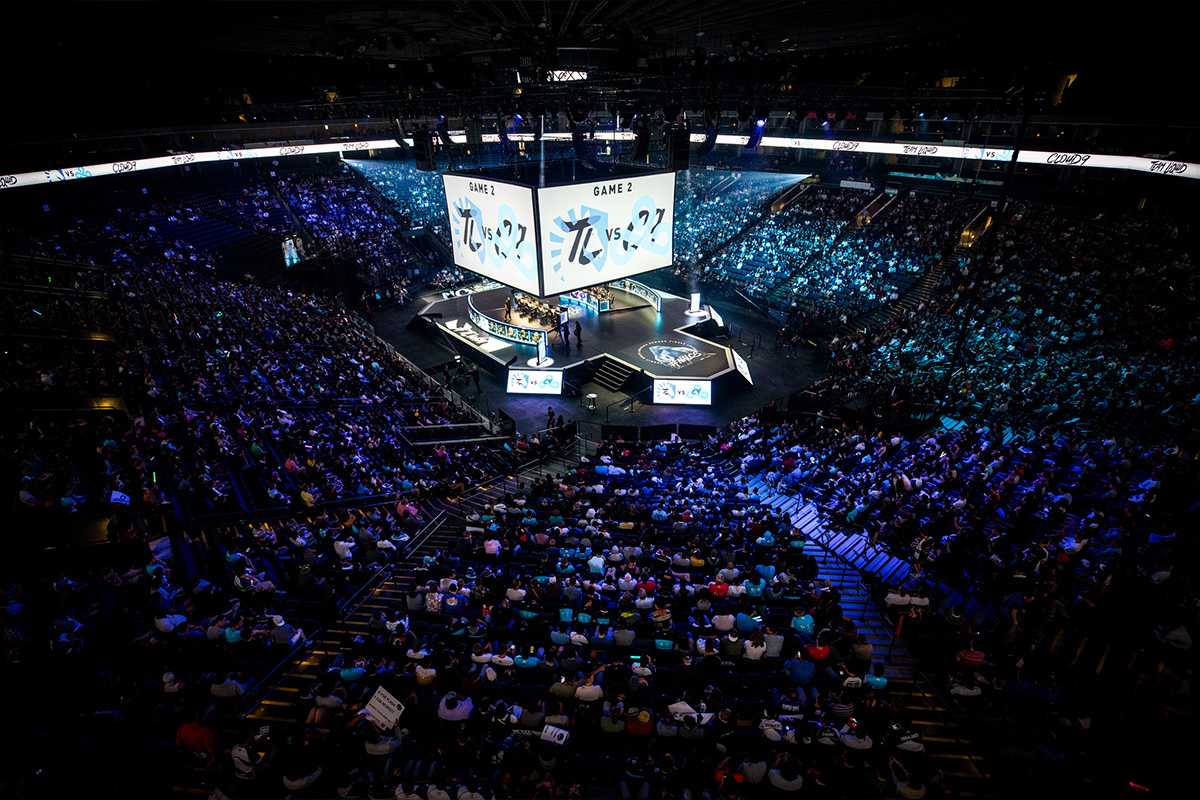 Reading Time:
3
minutes
Esports One has partnered with Riot Games Brazil to bring real-time stats & data to their League of Legends broadcasts through their flagship product, OneConsole.
Esports One, the data and analytics company changing the way fans watch and engage with esports, announces a partnership with Riot Games, a global game developer and pioneer in the esports industry. The partnership kicks off in Brazil and adds real-time stats and insights to Riot Games broadcasting.
There are a number of ways to capture and analyze what happens in a League of Legends match: Manual human input, pulling data from the game publisher API, and reading local game files from a player's computer to name just a few. Esports One, whose focus is on real-time analysis, took a more customizable route, utilizing proprietary computer vision technology and machine learning to capture & analyze what is happening in a professional esports match. The partnership supplies Riot Games Brazil's broadcasters with real-time stats and insights, improving the commentating experience, and ultimately, the fan experience.
"We began testing Esports One's OneConsole at the start of the 2018 CBLoL season. Their team worked closely with us to identify new and exciting statistical insights that lend themselves to great storytelling," said Carlos Antunes, Head of Esports at Riot Games Brazil. "Recently we started implementing OneConsole features into our live broadcasts; being able to analyze every event in real-time has facilitated an entirely new level of commentary and been eye-opening for myself and the broadcast team. We're excited to see what the future holds for Riot Games Brazil and Esports One!"
To kick off, Esports One has given Riot's CBLoL team access to OneConsole, the company's custom-built broadcaster console, providing a powerful database and dashboard of live statistics. It is designed to be a second-monitor experience for commentators, providing an easy way to view in-depth analytics and story points during live games.
"Solidifying a partnership with one of the largest game publishers in the world is a testament to the quality of the team and product that we've built at Esports One. I've worked with Riot Games ever since I got my start in esports almost a decade ago, and their company-wide value of 'players first' aligns perfectly with our mission to enrich esports experiences through real-time data and analytics. We're eager to see where the future takes us as we continue to lead the charge of innovation in esports," said Matthew Gunnin, Founder & CEO of Esports One.
Let's take a real example from a match between team Vivo Keyd and the CNB Esports Club in Riot Games Brazil's professional league. Early in the game, one of Vivo Keyd's star players secures a major objective which is immediately recognized by Esports One's OneConsole. Esports One captures and analyzes the details, including the game time, and all data related to the team and players involved. Commentators are presented with the summary milliseconds after the objective is taken, including key data points such as:
Vivo Keyd takes the first dragon 41.67% of games
Vivo Keyd wins 80% of the games played where they took the first dragon of a game
The time to take the first dragon in this game was 7:47 faster than the league average
One of the key areas that OneConsole shines is pinpointing and relating interesting data points to eachother. For instance, "Vivo Keyd secured the first baron of the game at 21:13." is much less interesting than "At 21:13, Vivo Keyd secured the first baron of the game seven minutes and twenty four seconds faster than the league average (28:37) and win 80% of their games after securing this objective." To learn more visit esportsone.com
About Esports One:
Esports One leverages data and analytics to enhance the way fans watch and engage with esports. Through proprietary computer vision technology, machine learning, and historical data sets, Esports One offers real-time, interactive tools for event broadcasters, streamers and fans in esports. The company plans to add support for additional esports game titles in early 2019. Esportspedia, the leading wiki for competitive esports, is a subsidiary of Esports One. Founded in 2017 by Matthew Gunnin, Esports One is headquartered in Santa Monica, CA.
About League of Legends Esports Leagues:
League of Legends is a premier global sport with 14 professional esports leagues, 113 professional teams, and over 850 salaried athletes worldwide, overseen and operated by Riot Games. League of Legends esports games are broadcast live to millions of fans in 18 different languages across the globe.
The League of Legends World Championship tournament consistently reaches new viewership milestones each year, easily rivaling those of major traditional sporting event finals; for example, Worlds 2017 reached a total of 1.2 billion hours watched over the course of the 21-day competition, with the most-watched match pulling in over 80 million live unique viewers.
Esports organisation Fnatic signs sponsorship deal with smartphone maker OnePlus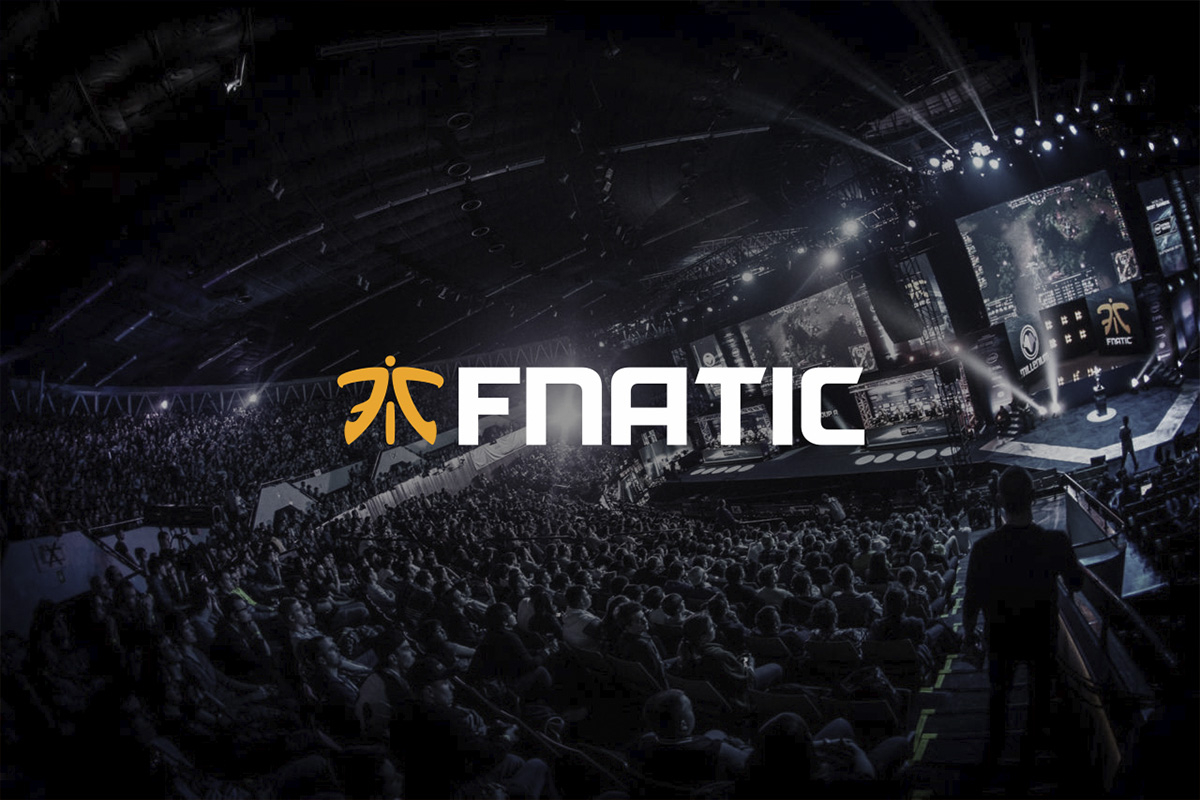 Reading Time:
1
minute
UK-based eSports developer Fnatic has signed a sponsorship agreement with smartphone make OnePlus. As per the agreement, OnePlus will be a jersey sponsor and OnePlus will replace "Fnatic" on the front of jerseys.
This is Fnatic's first playing jersey sponsorship deal in its 14-year history.
The tenure of the deal is not yet confirmed, but it is believed to be a "long-term" sponsorship deal. Designs for the jerseys were revealed at the organisation's "Legends in Action Live" event in Berlin.
The event also served as a way for fans to get to know Fnatic's League of Legends roster before the League of Legends European Championship (LEC) begins on January 19. Fnatics is one of 10 teams to take part in the LEC in its first year since being rebranded from the European LoL Championship Series.
Kia teams up with League of Legends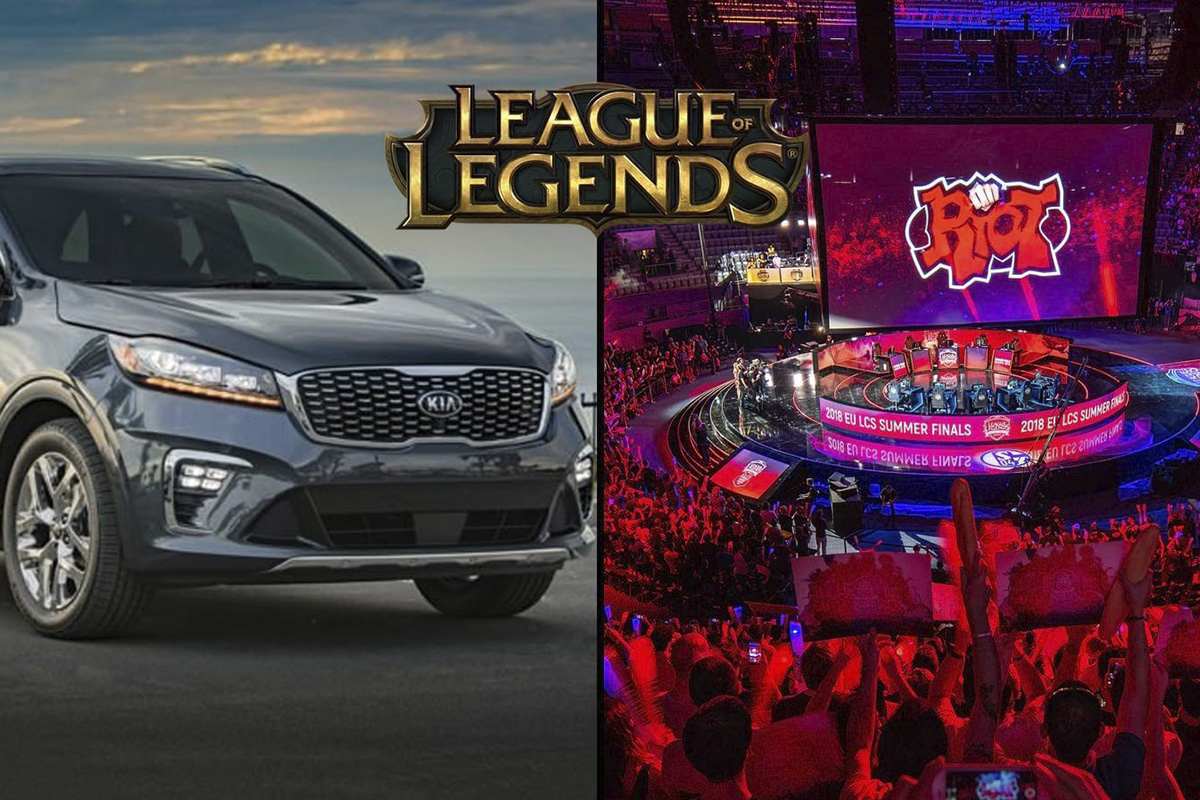 Reading Time:
1
minute
Kia Motors Corp., South Korea's No. 2 carmaker and part of Hyundai Motor Group, is going to team up with the megahit online game "League of Legends" (LoL) to support a tournament in Europe. The automobile company has signed a deal with Riot Games, the producer of League of Legends. As per the deal, Kia will be the sole sponsor from the automobile segment for the European league championship.
The multiplayer online battle arena game has some 150 million users logging on every month and is one of the most popular e-games in the world at present. Its 14 leagues, which are run every year, attract huge numbers of players and viewers, and generate considerable publicity.
Kia, in particular, said the European league drew in some 81 million viewers in the 2018 season.
Under the official partner contract, the South Korean carmaker can display its corporate logo, secure tickets that can allow people to watch the game live and set up its own booth at the championship game.
"The LoL agreement is a good opportunity for Kia to get young people to become better aware of the Kia brand and better communicate with the company," a corporate representative said.
Cloud9 Welcomes New Partner Puma For 2019 LCS Spring Split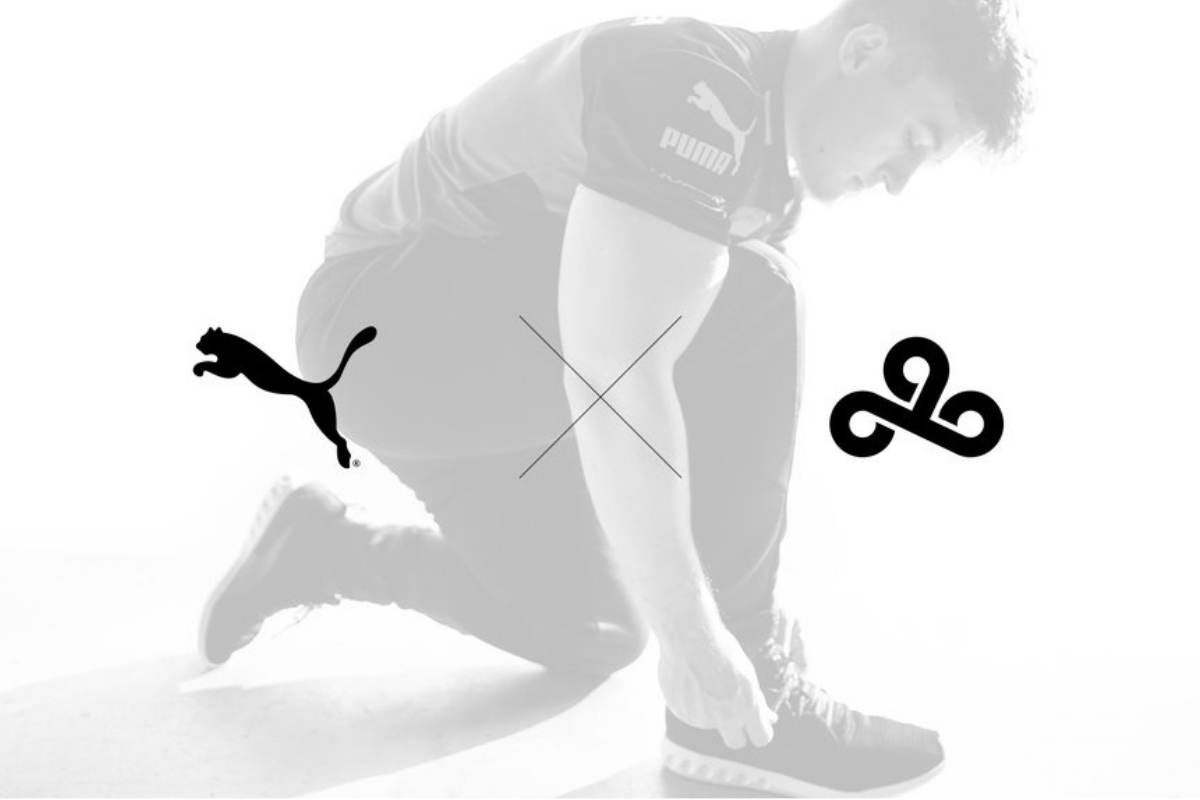 Reading Time:
2
minutes
Cloud9 announced a thrilling new partnership with PUMA for Cloud9's North American League of Legends Championship Series (NA LCS) team for Spring Split. The signing is the largest esports deal to date for PUMA, and is also a milestone, being a first-of-its-kind apparel partnership for Cloud9.
With this agreement, PUMA becomes the Official Apparel and the Official game-day Pants and Shoes provider of the Cloud9 LCS team. The LCS team now joins other elite organizations such as AC Milan, Borussia Dortmund, Scuderia Ferrari and Red Bull Racing, in being proud PUMA partners. Viewers worldwide will see Sneaky, Licorice, and all members of the LCS rosters in premiere PUMA gear week in and week out.
"Esports are becoming increasingly popular with our consumers, so this is a very exciting deal for us," said Adam Petrick, PUMA's Global Director of Marketing. "Cloud9 is poised to have a great LCS season, and we're grateful for the opportunity to be a part of it. We look forward to working with the Cloud9 team to make sure their players look as stylish off-stage as they do on-stage."
"We can't think of a better way to kick off 2019 than with this incredible apparel partnership with PUMA," said Jack Etienne, Cloud9 CEO & Owner. "PUMA is recognized throughout the world, and having Cloud9 join PUMA's roster of cultural phenomenon denotes an exciting new chapter for our organization. All of us are looking forward to what we'll create with this partnership, and how good we'll look while doing it."
About PUMA:
PUMA is one of the world's leading sports brands, designing, developing, selling and marketing footwear, apparel and accessories. For 70 years, PUMA has relentlessly pushed sport and culture forward by creating fast products for the world's fastest athletes. PUMA offers performance and sport-inspired lifestyle products in categories such as Football, Running and Training, Basketball, Golf, and Motorsports. It collaborates with renowned designers and brands to bring sport influences into street culture and fashion.
The PUMA Group owns the brands PUMA, Cobra Golf and Dobotex. The company distributes its products in more than 120 countries, employs more than 13,000 people worldwide, and is headquartered in Herzogenaurach/Germany.
About Cloud9:
Founded in 2013, Cloud9 has grown to become one of the most recognizable esports organizations in the world. With championships industry-wide, unmatched viewership hours, and extensive benefits packages for players and staff, Cloud9 prides itself on being the best in all categories. At this time, Cloud9 fields professional teams in League of Legends, Counter-Strike: Global Offensive, Overwatch, Fortnite, Hearthstone, Super Smash Bros Melee, Clash Royale, Rules of Survival, Rocket League, and PLAYERUNKNOWN'S BATTLEGROUNDS. To find more information about Cloud9, visit https://www.cloud9.gg.