NHL signs deal with FanDuel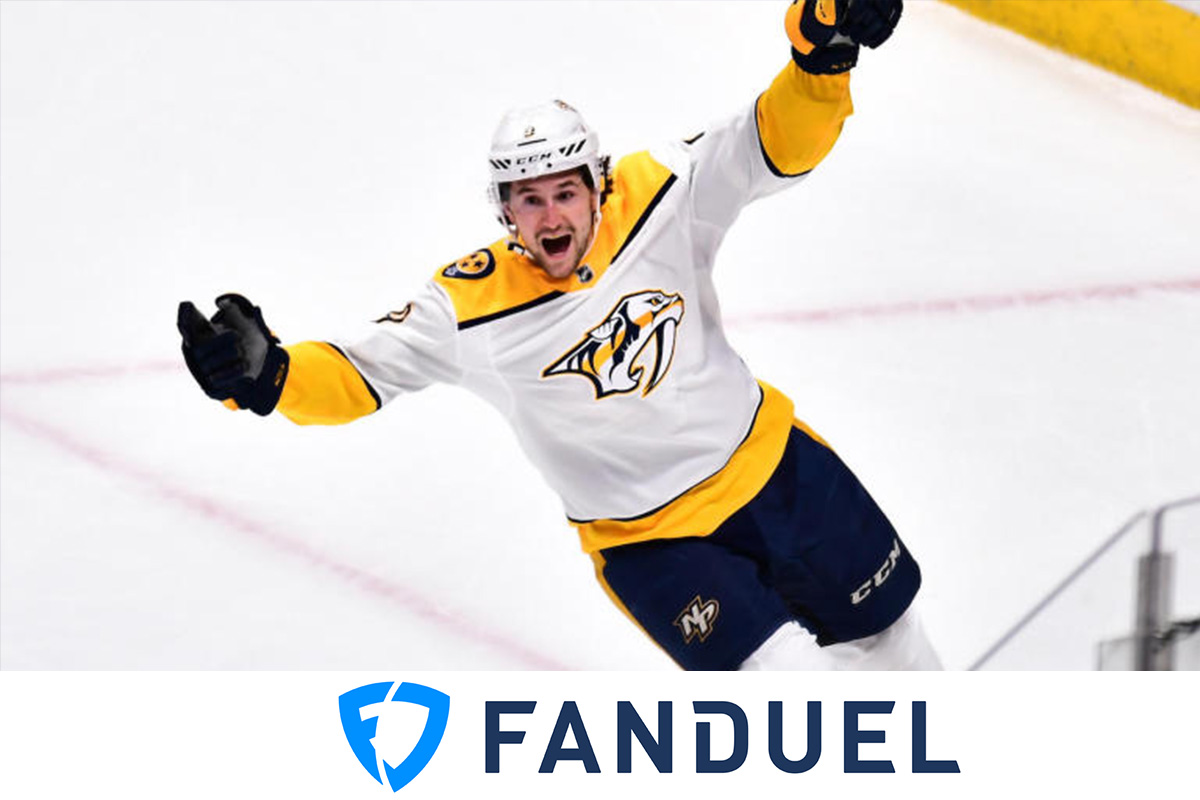 Reading Time:
3
minutes
The National Hockey League of the USA has signed a multiyear partnership with the gaming company FanDuel. As per the agreement, FanDuel will be the exclusive daily fantasy partner and an official sports betting partner of the NHL.
NHL Commissioner Gary Bettman said: "As the sports betting environment increases, meaning we now have teams in two markets where sports betting is legal, Nevada and New Jersey, to have the daily sports fantasy element everywhere, gives our fans an opportunity to interact with FanDuel," Commissioner Bettman said during a roundtable discussion at FanDuel Sportsbook at the Meadowlands Racetrack. "And FanDuel has made an amazing transition from daily fantasy sports to sports betting, doing both extraordinarily well and becoming leaders in technology in both spaces. For us, the opportunity to grow with them in this environment is going to be terrific."
The New Jersey Devils and FanDuel also signed a partnership that is the first sports betting agreement between the daily fantasy sports and sports betting provider and an NHL team.
FanDuel is the second sports betting partner for the NHL. The League announced a multiyear partnership with MGM Resorts last week, making it an official gaming partner and the official resort destination of the League.
"We're talking about having relationships with a number of entities in addition to these two," Commissioner Bettman said.
The NHL will be able to influence the types of bets made available by each betting partner.
"Having a direct relationship gives us the input to do that and that's important to us, because some bets make more sense than others. Or saying it differently, some bets make less sense than others," Commissioner Bettman said. "That's something we're going to keep an eye on."
FanDuel, through the partnership, also can offer its customers access to exclusive NHL content, including real-time data, and special prizes, including VIP experiences at major NHL events.
To start, FanDuel will introduce a "Skate to the NHL Winter Classic" contest, which will allow fans to enter daily contests to win a VIP trip to the 2019 NHL Winter Classic between the Chicago Blackhawks and Boston Bruins at Notre Dame Stadium on Jan. 1 (1 p.m. ET; NBC, SN, TVAS).
"The only reason we do these deals is because it gives us access to stuff like the data that is going to make it better for the fan," FanDuel CEO Matt King said. "It means we're going to be able to have more ways to improve and differentiate the product in the eyes of the fan."
FanDuel will get access to currently available NHL data as well as advanced real-time data still in the development and testing phases. Commissioner Bettman said last week the League hopes to roll out the new data next season.
King said FanDuel likely would use the new data to create new categories for its game play. But most important, he said, the data will give users the ability to do greater research with the use of a trusted source.
"Sports betting is something new and one of the things that we want to make sure of is that we differentiate for fans that want to partner with a legal and regulated entity like ourselves vs. those that might be using an offshore book," King said, "Frankly the imprint of the NHL and the Devils is a huge differentiator in terms of building that trust."
In its separate agreement with the Devils, FanDuel will connect with fans at Prudential Center through social, digital and in-game activation platforms. They'll have in-arena access to company's app for in-game betting options.
"It allows the live experience to be differentiated," said Hugh Weber, president of Harris Blitzer Sports & Entertainment, the Devils and Prudential Center. "So when you come to Prudential Center to watch a Devils game you can not only take in live action, you can actually do a thing you love to do as well, which is take a place in the action and have fun."
FanDuel joins William Hill, a global sports book operator, and Caesars Entertainment, as the Devils' sports betting partners.
DraftKings Extends Stats Perform Deal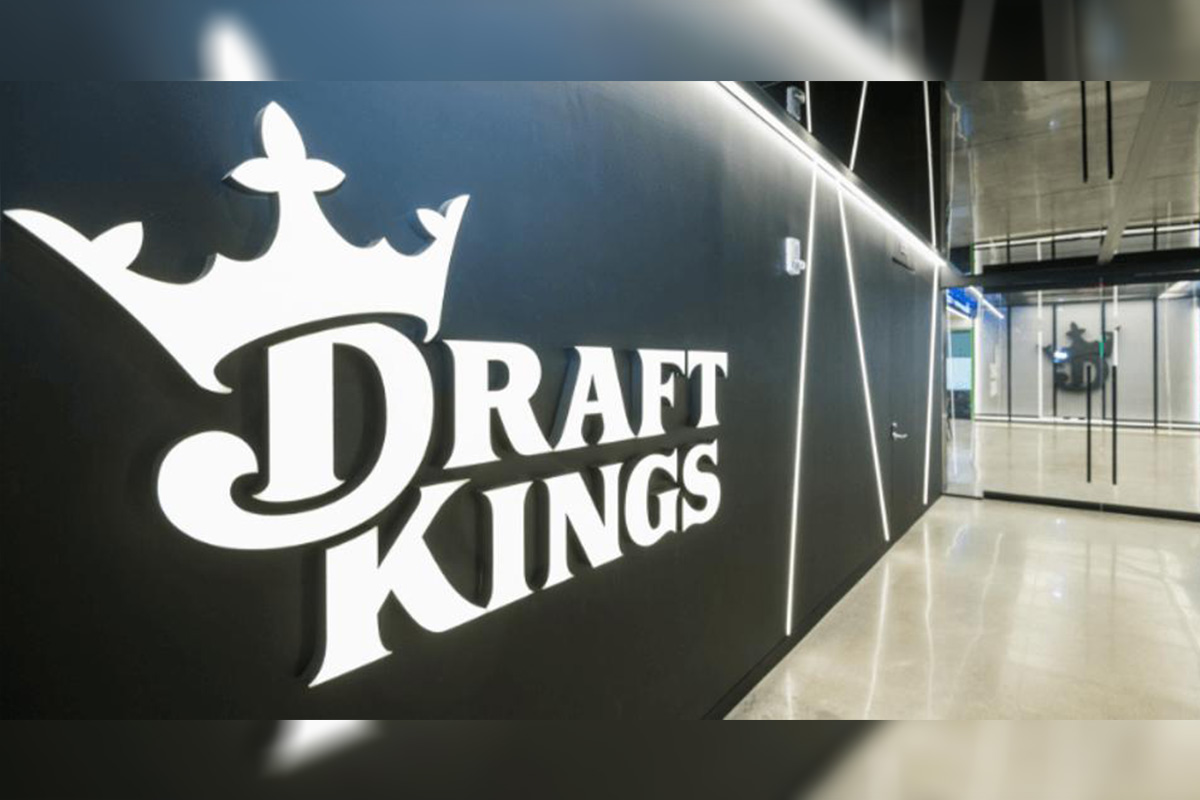 Reading Time:
< 1
minute
DraftKings Inc. has extended its deal with the US-based sports data firm Stats Perform. The deal provides DraftKings access to Stats Perform's unparalleled sports data feeds for use in its daily fantasy sports (DFS) contests and DK Live, the company's play-by-play fantasy app.
Through the partnership extension, DraftKings will incorporate Stats Perform data from a multitude of professional sports leagues, including the NBA, MLB, NHL, WNBA, FIBA, CFL, college football, men's college basketball and most top soccer leagues worldwide.
"We are proud to continue our partnership with DraftKings to create a fun and exciting DFS experience for sports fans worldwide. Using Stats Perform data, DraftKings has sparked innovation and dramatic growth within the fields of predictive sports analytics and digital entertainment. As interest in DFS continues to grow, we look forward to our continued work with DraftKings to power a new wave of AI-powered sports statistics that drive new insights and opportunities for the DFS experience," Steve Xeller, Chief Revenue Officer of Stats Perform, said.
"DraftKings has become a premier destination for skin-in-the-game sports fans. Our growing list of DFS games are extremely popular and require fast and accurate data for fans who are following along to games in real-time. Through our longstanding partnership with Stats Perform, we have developed an important layer of trust between our customers and the sports data they interact with. We look forward to continuing our partnership with Stats Perform as we expand our offerings in the U.S and abroad," Ezra Kucharz, Chief Business Officer of DraftKings, said.
NOTICE TO ATTEND THE ANNUAL GENERAL MEETING OF SCOUT GAMING GROUP AB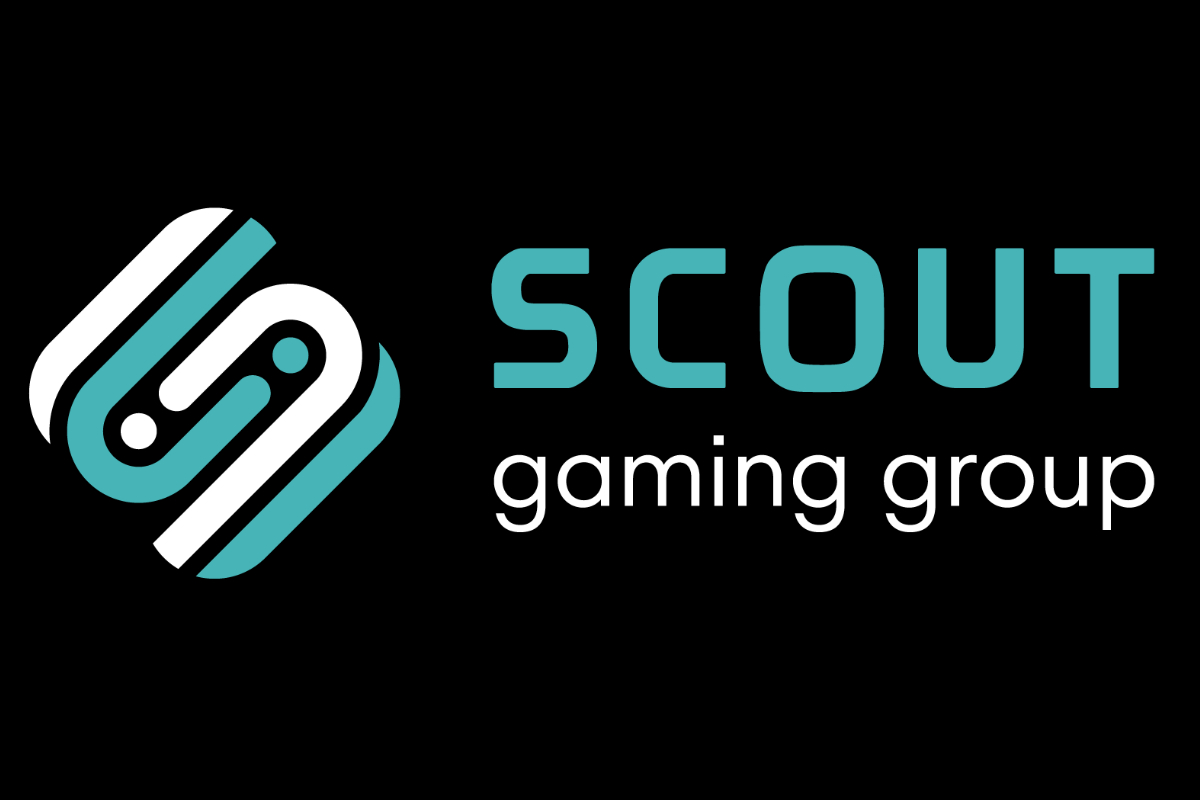 Reading Time:
4
minutes
The shareholders of Scout Gaming Group AB, are hereby given notice to attend the Annual General Meeting to be held at 1:00 p.m., Monday 25 May, at Advokatfirman Delphi, Mäster Samuelsgatan 17 in Stockholm. Registration and entry commence at 12:45 p.m.
NOTICE OF PARTICIPATION
Shareholders who wish to participate in the proceedings of the Annual General Meeting must:
be entered in the shareholders' register kept on behalf of the Company by Euroclear Sweden AB, as of Monday 18 May 2020, and
notify the Company of its intention to participate, no later than Monday 18 May 2020.
Notification of participation shall be given in writing to Scout Gaming Group (publ), Attn: Årsstämma, Kaptensgatan 6, 3tr, 114 57 Stockholm, Sweden, or by e-mail to [email protected] Such notice must contain full name alternatively company name, personal identification number or organisation number, address, daytime phone number and, where applicable, information regarding any attending representative or counsel (maximum two).
Personal data obtained from the share register kept by Euroclear Sweden AB, notice of attendance at the General Meeting and information on representatives, proxies and deputies will be used for registration, preparation of the voting list for the General Meeting and, where appropriate, the minutes of the General Meeting. Personal data is handled in accordance with the Data Protection Regulation (European Parliament and Council Regulation (EU) 2016/679). For full information regarding the Company's handling of personal data, please refer to the Company's privacy policy, https://www.scoutgaminggroup.com/privacy-policy.
NOMINEE-REGISTRERED SHARES
In order to exercise their voting rights at the Annual General Meeting, shareholders whose shares are registered under a nominee must temporarily register their shares in their own name, so the person concerned is registered in the share register kept by Euroclear Sweden AB, no later than Monday 18 May 2020. Such registration can be temporary.
REPRESENTATIVES AND POWER OF ATTORNEY
A person not present at the annual general meeting may exercise their right at the Annual General Meeting by a written, signed and dated Power of Attorney. The Company provides a Power of Attorney form at the Company's website, www.scoutgaminggroup.com. The Power of Attorney form may also be collected at the Company or ordered via e-mail on the above address. If the Power of Attorney is issued by a legal entity, the registration certificate or equivalent authorization document, in regards of the legal entity, must be attached. To facilitate the entry at the meeting, Power of Attorney, registration certificates and other equivalent authorization documents must be available to the Company at the above address at the latest on Monday 18 May 2020. Please note that the possibility of having a representative or proxy exercise the shareholder's voting rights at the Annual General Meeting requires that the shareholder has made a notification to attend the Annual General Meeting and is included in the share register in accordance with the above.
PROPOSED AGENDA
Opening of the Annual General Meeting
Election of Chairman at the Annual General Meeting
Preparation and approval of the voting list
Approval of the Board of Directors' proposed agenda
Election of one or two persons to approve the minutes
Determination of whether the Annual General Meeting has been duly convened
Address by the CEO and presentation of the annual report
Resolutions regarding:

adoption of the income statement and the balance sheet and consolidated income statement and consolidated balance sheet;
allocation of the Company's earnings in accordance with the duly adopted balance sheet; and
discharge from liability for the Board of Directors and the CEO

Determination of number of Directors and number of Auditors and any Deputy Auditors or registered auditor firm
Resolution on fees for the Board of Directors and the Auditor
Election of Directors, Chairman of the Board and Auditors and any Deputy Auditor or registered auditor firm
Resolution on editorial changes of the Articles of Association
Resolution on authorization for the Board of Directors to resolve on new issue of shares
Closing of the Annual General Meeting
INFORMATION ON PROPOSED DIRECTORS
As stated in the notice to attend the Annual General Meeting the major shareholders' propose re-election of the following four (4) ordinary Directors until the end of the next Annual General Meeting: Jörgen Ragnarsson, Carla Maree Vella, Atle Sundal and Anders Enochsson. Furthermore, Hans Isoz is proposed as ordinary Director until the end of the next Annual General Meeting. Anders Enochsson is proposed to be elected as Chairman of the Board of Directors. The current Chairman of the Board of Directors, Rolf Blom, has declined re-election. Descriptions of the proposed Directors can be found on the Company's website.
NUMBER OF SHARES AND VOTES
The total number of shares in Scout Gaming at the time of issuance of the notice is 17,501,592, which correlates with the numbers of votes in the Company.
SHAREHOLDERS REQUEST FOR INFORMATION
Pursuant to Chapter 7, section 32 and 57 of the Swedish Companies Act (Sw. aktiebolagslagen), the Board of Directors and the CEO shall provide information at the Annual General Meeting, regarding circumstances that may affect the assessment of a matter on the agenda, or the Company's economic situation or the Company's relation to other group companies, if any shareholder requests so and the Board of Directors deems that it can be made without material damage to the Company.
DOCUMENTATION
Accounting records, audit report and the Board of Director's complete proposals and other documentation required according to the Swedish Companies Act will be available at the Company's office as stated above and on the Company's website www.scoutgaminggroup.com no later than the date required by law. Copies of the mentioned documentation will be sent to those shareholders who request it and provides their postal address. All the documentation will also be presented at the Annual General Meeting.
(Corrected) Exclusive Q&A with RJ Mark, Co-Founder of Verasity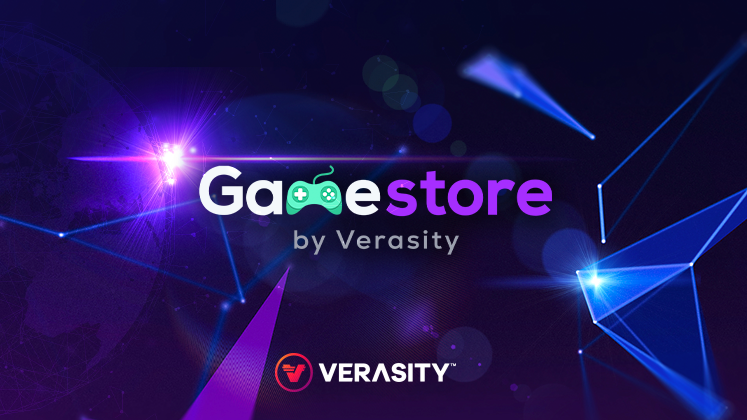 Reading Time:
7
minutes
Verasity is venturing into new fields of online gaming and video streaming where no one has gone before. If they succeed, it would be a game-changer. That will quietly redefine online advertising.
Will Verasity succeed?
Only time can answer that. But it is moving in the right direction. Here we have RJ Mark, the Co-Founder of Verasity, talking about the company's ambitions and plans. The best thing about the company is that its products can financially benefit the end customer.
How?
Read on the interview for more details.
Q. Let's start with your personal story. Our readers love to learn more about top entrepreneurs. Tell us about yourself.
A. I have been in mobile gaming and video content for over 15 years. I founded and built a global video advertising business with multinational entertainment company Outfit 7, the creators of the hit mobile app Talking Tom which received 7 billion downloads. That is 7 billion downloads of one app! This converted into a very successful exit. Now I am co-founder and Chief Revenue Officer for Verasity. I am responsible for the gaming and advertising side of the business and am very bullish about the future for Verasity.
Q. Let's shift the focus to Verasity. It is a brand new concept that can revolutionize the video advertising sector? Are there any specific circumstances that led to the founding of Verasity?
A. In previous positions as executive management for Level Up Media, Snack Media and Dugout Limited, I had first-hand appreciation of the engagement and monetization problems that large-scale sites have in trying to get people to watch ads when the ads are the sole monetization vehicle. At different times these sites had over 70M monthly users but ads turned users off and harmed engagement while monetization fell off. Verasity grew out of the opportunity to provide users with a universal platform for watching ads and content and being rewarded for it. The Verasity SDK can be implemented into most video player platforms by publishers using these video players including YouTube, Vimeo, Twitch, and most other video players. We recently added iVideoSmart, the largest video platform in South East Asia.
Q. Now on to what must now be a familiar question. You must have been asked these questions a number of times before. But for the sake of the starters among our readers, let me repeat those: Is Verasity a video-sharing platform? An advertising network? A game publishing platform? Or another crypto wallet? What exactly is it?
A. Please check out the verasity.tv  portal. The nav bar sets out all our achievements so far:
About Verasity Videos – See hundreds of videos made by third parties about Verasity!
Our Apps: VeraWallet, Triviata, VRA Splash
B2B Tools including: SDKs for publishers, Ad Stack for publishers and game developers, Game Developer Platform, Next Generation Rewards Based Ad Engine, Integration of VRA & VRAB Redemption for Game Publishers and Proof of View (PoV)
We have customized a gaming platform for our own solutions integrating our VeraWallet. We are not a video sharing platform. However, we do provide B2B solutions for other online video sharing platforms to provide VRA rewards to increase both engagement and monetization. So we have both a B2B component for publishers to use our tech to reward VRA (ECR20) & VRAB (BEP2) and a consumer platform in which we publish third party gaming apps and support over 550 games in our Verasity GameStore completely integrated with our VeraWallet that has fiat gateway compatibility. Because of the Covid 19 outbreak we have shifted some resources to rewarded gaming which includes real-world rewards for players via our cryptocurrency, built-in ads and jackpot tournaments so that users can earn money while at home. In fact, we are now the only real-world rewarded crypto GameStore that provides real money (not just mods, tickets or vouchers) for winners. All our products can be found at verasity.tv are integrated via VeraWallet.
Q. It is quite clear that this is going to be beneficial to the viewers. In what ways do you think it is you going to benefit the advertisers? Their costs are likely to go up, with an additional layer coming up in the video-streaming sphere. Isn't it the case?
A. Actually no. These are programmatic ads that are bought and sold via programmatic exchanges, the largest ad pool in the world worth over $250B per year. Our proprietary ad stack connects automatically to these exchange markets and doesn't add any costs to the advertiser whatsoever.
Q. Let's consider the case of publishers. They will surely get more attention with Verasity. How has been their response over the last three years?
A. Publishers that are using Verasity technology to give their users rewards for watching content and ads have sharply accelerated their monthly views and monetization. Since December 2019, Rewarded Videos & Ads watched increased 100% and Unique Video Views on Publisher sites increased 40%. To see the actual metrics go here.
Q. Youtube and Facebook are two big players in the video advertising phase. A host of OTT platforms like Netflix and Amazon are making inroads. How does Verasity fit in the midst of a real competition for viewers' attention?
A. We don't compete with other platforms. We integrate with them so that the platform can utilize our tech seamlessly and transparently without changing the workflow of the publisher or the habits of the users. We don't believe it's possible to compete with YouTube effectively so our SDK can be implemented on YouTube in a few minutes for any domain that the publisher owns. Our SDKs are available on YouTube, Twitch, Vimeo, JWPlayer, iVideoSmart, Brightcove, VideoJS, Kaltura, Flowplayer and others comprising 90% of the video player platforms. In effect, we are a layer on top of any of these platforms which can be used by over 2 million publishers with billions of monthly ad views.
Q. What about Verasity's rewards? Don't you think rewards in the form of crypto token will limit the acceptability in many countries?
A.It's more about non-crypto users than it is about country limitations which is why our VeraWallet supports fiat-gateway conversions and soon to include credit cards worldwide so that you can load up on VRA with Visa and Mastercard and when you want to sell VRA, off-ramp using the same VeraWallet. Users can use the VeraWallet and reap rewards without even knowing there is a cryptocurrency involved. This is the best way to scale in non-crypto environments – all via VeraWallet.
Q. Let's now talk about Verasity's newly launched GameStore. What is special about it? How do game developers benefit from it, and how do user players benefit?
A. In January 2020, we announced our partnerships to integrate global game studio publishers including: BigPoint, European Games Group, Bytro Labs, Gamigo, Whow Games, InLogic, Imperia Online, Troll Games, and the famous Tinbo titles.
With the Verasity GameStore, you can play hundreds of cool, casual games. Play as a single-player, try a PVP game or even create your own tournaments and challenge your friends worldwide but from the safety of your own home.
We expect to scale the GameStore to tens of millions of users with new titles and more games coming on during 2020.
We have a substantial marketing budget to scale this and the budget is mostly non crypto related.
And since this is available via our GameStore and VeraWallet we have complete control and are not answerable to Google or IOS so can bring forth products that couldn't otherwise be in the app stores because of real-world rewards. Exciting way for people at home to play and earn real money.
In the GameStore, VRA is used to buy credits, earn while playing and watch ads and VRA is won playing Tournaments. This is the first full tokenomics of the use of Crypto in Gaming. As this scales @verasitytech revenues will explode. The first full tokenomics of the use of Crypto in Gaming. In fact, we are the only real-world rewarded crypto GameStore that provides real money (not just mods, tickets or vouchers) for winners. We think this latter activity will grow fastest given the current pandemic and stay at home environment.
Other crypto gaming projects failed because the immediate problem was that both Google and IOS T&S don't permit real-world rewards for any games so any developer who tried to implement them was at risk to be banned. We looked at all of the past models and concluded that a dedicated GameStore utilizing our own apps would scale. We also started with our own app Triviata as a test case to see how we can drive usage and this gave us the confidence to develop the GameStore. We are confident it will scale because people want real-world rewards but can't obtain them for any Google or IOS apps. And with the fiat gateway non-crypto gamers can simply understand the USD value for their efforts.
Q. Is there any impact on the ongoing COVID-19 pandemic on Verasity's operations? Hope you are all safe and healthy. Some online gaming and betting platforms have reportedly received a surge in visitors during the near-global lock-down period. How has it been going for Verasity's platforms during these times?
A. The coronavirus is rapidly expanding and it's not a joke. Countries are going into lock down and economic activity will contract severely. We think that Verasity is well placed because gaming will expand as more people are stuck at home. The timeline is probably longer than people realize.
Even after the immediate threat ends, SARS and swine flu taught us that it takes 2–3 years for the pandemic to actually die out so during that period more people will be gaming and trying to earn money from Home.
The GameStore and our own game apps will lead the way and scale during these times.
Fortunately no one on our team has fallen ill and we have a system to bring food to our developers so that they don't have to go to stores. Hopefully the quarantine keeps all of us healthy.
With the Verasity GameStore, you can play hundreds of cool, casual games. Play as a single-player, try a PVP game or even create your own tournaments and challenge your friends worldwide but from the safety of your own home.
We expect to scale the GameStore to tens of millions of users with new titles and more games coming on during 2020.
We have a substantial marketing budget to scale this and the budget is mostly non crypto related.
Watch the video: https://youtu.be/iKOVJWjqBdM
Q. Now onto the final question. What are your views about the growth prospects of the post-corona gaming industry? Would love to hear your insights about how things could move once the dust of the Corona outbreak settles.
A. Since the outbreak, concurrent users playing or watching game play has increased 30% month-over-month. Engagement has grown 9.4%. In March, Xbox Live and Nintendo crashed, demonstrating the significantly higher loads on these online platforms. In the same time frame, Italy internet providers crashed due to League of Legends and other games.
Gaming is becoming the only social anchor as kids play with their school friends and stay connected. Gaming is a form of social media and interaction for many who disdain the physical world for the virtual world. With social distancing becoming the norm, gaming becomes more popular and acceptable to communities and people that never considered gaming will give it a try. Verasity will add chat and other social implementations to its GameStore to take advantage of this phenomenon. Further as one of the few places to earn real-world rewards through tournaments, competitions and watching content, the Verasity GameStore will attract many that are unfortunately unemployed and will remain so for a number of years until the economy repairs itself.