eSports Middle East: PUBG Mobile GCC Cup Is Set to Kick Off This Weekend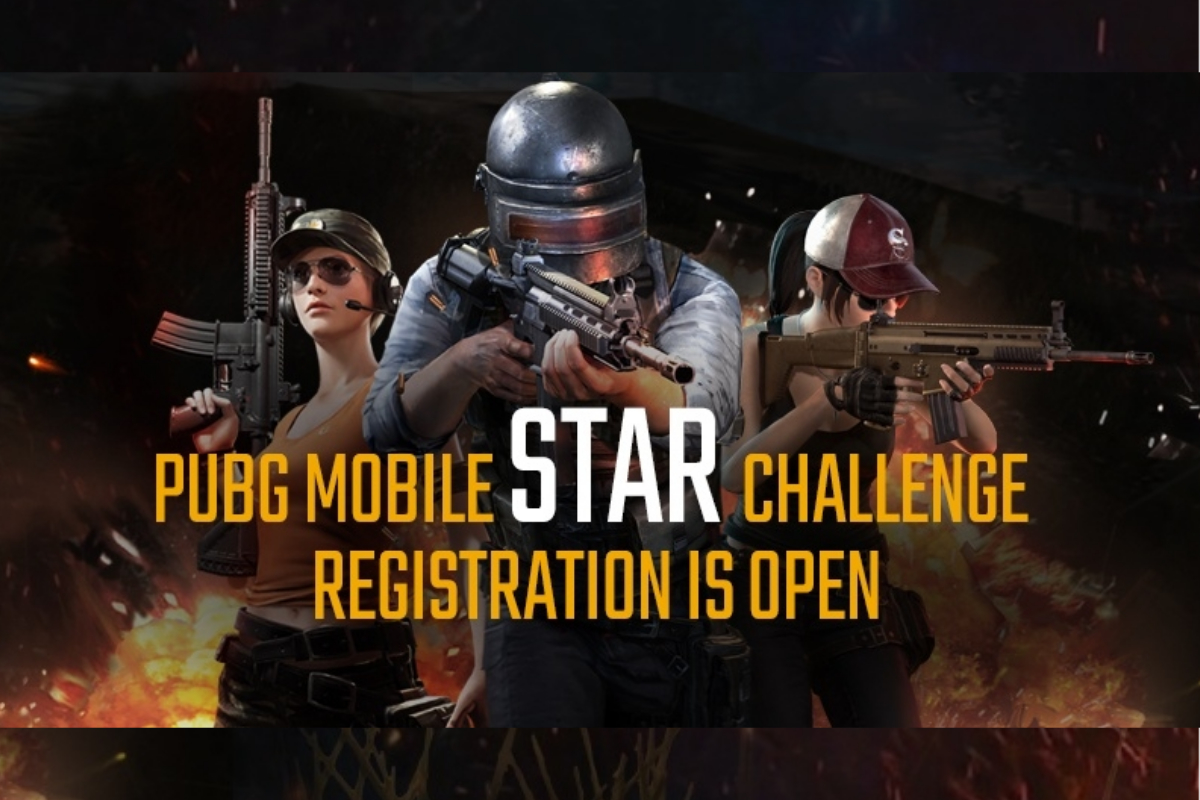 Reading Time:
1
minute
Hundreds of teams have participated over the past week in the PUBG MOBILE GCC Cup online qualifiers, but only the best teams will advance to the next stage, which will see the biggest Arab competition in the popular title PUBG MOBILE .
The qualifiers took place from November 2nd to 4th of this year where we witnessed hundreds of teams from the Gulf region show a strong performance with 12 teams leading to the next stage of Global Final which will take place in Dubai, United Arab Emirates on Nov 29th–Dec 1st, 2018.
Are you a PUBG MOBILE player? Are you from the Gulf region? It's never too late to show your skills and passion!
The GCC Cup walk-in tournament will be held at 4:00 PM, Nov 9 th  at Dubai City Walk and 8 more teams will be selected to join the GCC Cup final on Nov 10th.   The winner from the GCC Cup will be rewarded with cash and a brand new Samsung Galaxy Note9 as prizes and 2 qualified teams will receive the full-paid trip ticket to PUBG MOBILE STAR CHALLENGE Global Finals by the PUBG MOBILE team.
PUBG MOBILE GCC Cup winners will be eligible to represent the Arab region at the PUBG MOBILE STAR CHALLENGE Global Finals.  20 teams from around the world will battle it out for a huge $600,000 prize pool at the end of November.
Those not intersted in attending the match can drop by and watch the very first PUBG MOBILE GCC Cup in the Gulf region, meet YouTube superstars and enjoy the event.
Cavs Legion Gaming Club Announces Plans for Esports Center in Cleveland's Battery Park Neighborhood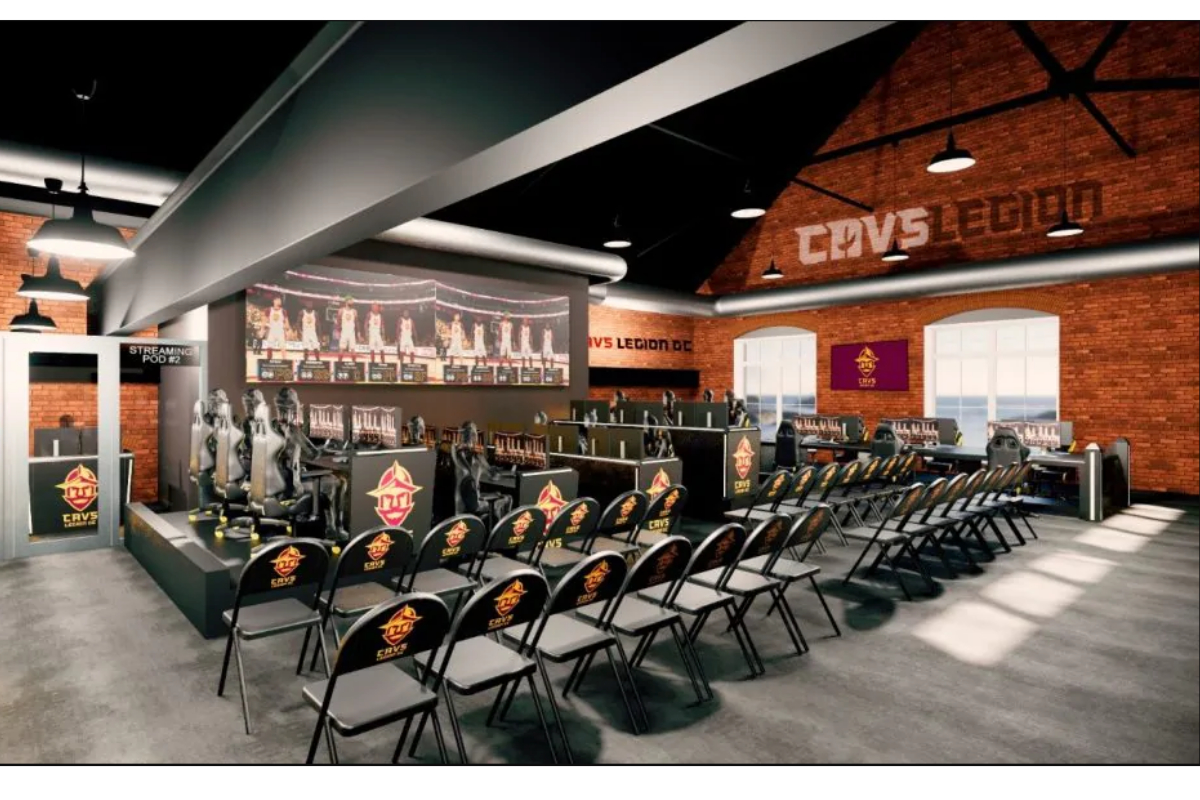 Reading Time:
2
minutes
First-Of-Its-Kind Center in Northeast Ohio to Serve as Cavs Legion Practice Facility
and Premiere Destination for Competitive Gaming
Cavs Legion Gaming Club (GC), the NBA 2K League affiliate of the Cleveland Cavaliers, has unveiled plans for an esports center in Cleveland's Battery Park neighborhood. The center, which is set to open this fall, will serve as the practice facility for Cavs Legion GC and will be open to the public for organized gaming competitions, tournaments and events. The over 2,700 square foot venue with views to Edgewater Beach will feature state-of-the-art gaming technology, full-service broadcast capabilities to produce livestreams and content, as well as other amenities to create a comprehensive esports and gaming experience unlike any other in Northeast Ohio.
"We're thrilled to introduce this state-of-the-art facility designed to provide esports enthusiasts from Cleveland, Northeast Ohio and beyond a place to come together to compete, create and celebrate the world of competitive gaming," said Nic Barlage, Cavaliers president of business operations. "Not only will this training center give our Cavs Legion team a first-class venue to practice and sharpen their skills for the NBA 2K League, but it will also provide our region's next generation of star gamers best-in-class tools to fuel their passion for esports."
The latest professional gaming setups, hardware and equipment will be utilized throughout the new center for practice, competition and content creation. Features include:
Forty gaming stations each featuring Alienware gaming desktops, Raynor gaming chairs, SteelSeries peripherals, portable WebAround green screens and more.
Centralized within the venue is a two-tier stage designed for a six-versus-six competitive gaming setup. The stage is against the backdrop of a 16-foot-long by 5-feet-high borderless video wall display that has the flexibility for zoned or multi-window layouts.
A three-seat analysts' desk flanks the stage to provide current and aspiring esports media an opportunity to analyze and call the gaming action.
Two sound-proof streaming pods that feature advanced production streaming equipment powered by Alienware for around-the-clock content creation.
A confessional-booth style content studio featuring an immersive video production backdrop, as well as some of the best broadcast and lighting equipment available to the market.
An Everstream internet network capable of download speeds upwards of five GB/S for a zero-lag gaming and streaming experience.
A GE smart lighting system with the ability to transition to different tones and color schemes to set the mood and limit eye strain.
Public tournaments, esports educational programs, rental opportunities and more will be planned and available in the open-layout space during the Cavs Legion offseason. For more information, please visit CavsLegion.com.
Media and esports fans throughout the region can look forward to a Grand Opening event and the first public esports competition opportunity in the fall of this year.
MEC to Offer Mobile Gamers a Wildcard Entry Chance at World's Fastest Gamer Competition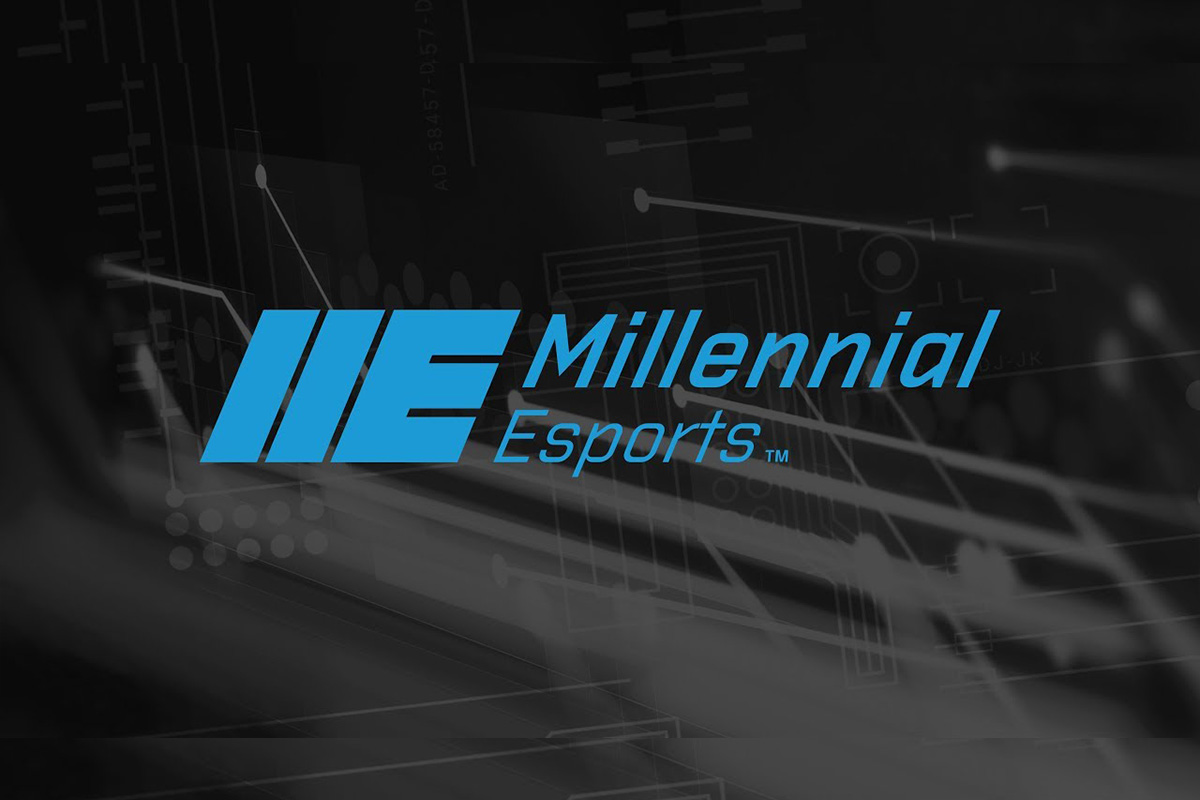 Reading Time:
1
minute
Millennial Esports Corp is going to offer the mobile gamers a wildcard entry into MEC's World's Fastest Gamer competition via its Gear.Club mobile racing game. Entry for World's Fastest Gamer will begin on July 20 and continues through to August 8.
"This is a perfect example of the synergies we are able to achieve with our intellectual property and assets. This initiative will introduce a new motorsports-focused audience to Gear.Club while also linking World's Fastest Gamer with the huge and growing mobile gaming market," Millennial Esports President, Darren Cox said.
World's Fastest Gamer will bring together eight hand-picked esports racing champions from different gaming titles, gaming platforms and countries. Two wildcard entrants – one from desktop gaming and one from the Gear.Club mobile platform will complete the ten finalists. These ten gamers will then compete for the opportunity to race an entire season for real starting in early 2020.
"The beauty of esports racing is the costs for entry are significantly lower than trying to compete in the real world. But not everyone can afford a gaming console, let alone a full-on PC and gaming rig. We want to open up the opportunity to everyone. If you have a smartphone or mobile device – you can enter World's Fastest Gamer thanks to Gear.Club," Cox said.
"For World's Fastest Gamer, we are trying to find the best of the best, no matter who they are. We want to know whether there is an incredibly talented gamer out there who had never even considered they might be fast enough to compete in real life," Cox added.
"The Godfather of Esports Racing" Takes Top Step at Millennial Esports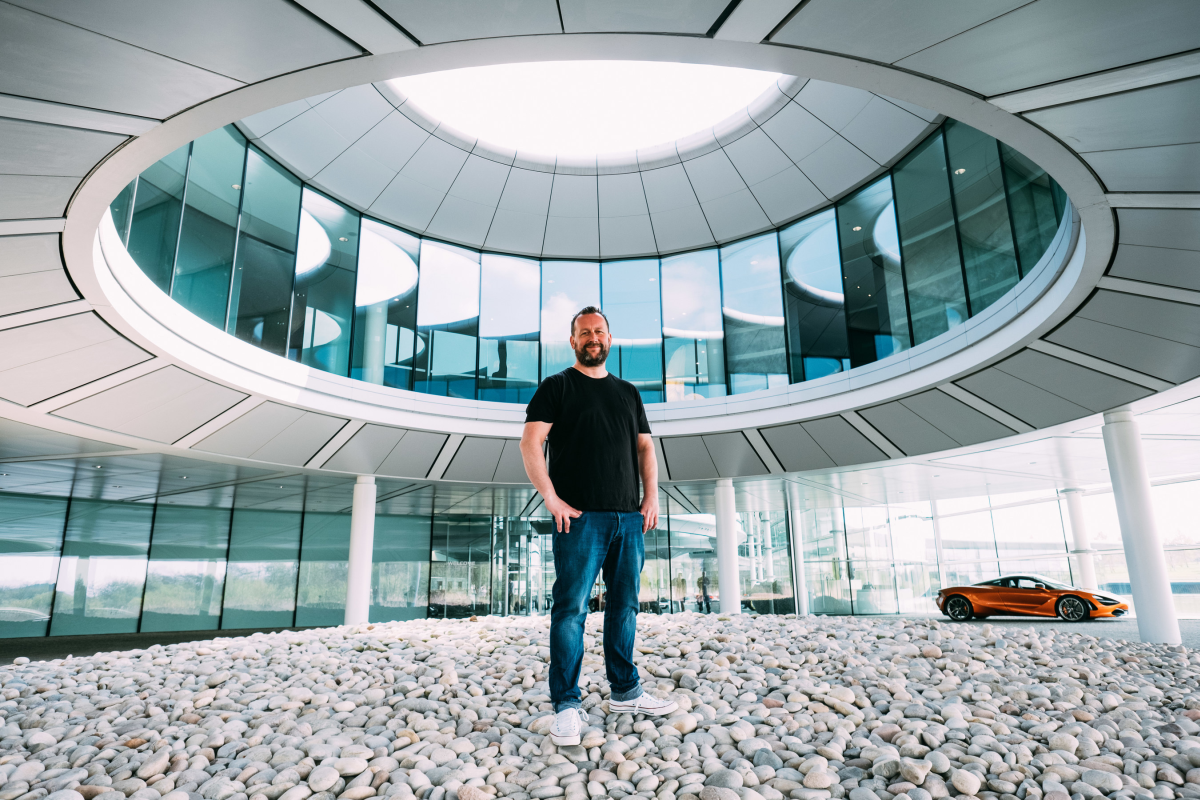 Reading Time:
2
minutes
Darren Cox, Founder of Nissan's famed GT Academy, now behind the wheel as CEO
Millennial Esports Corp. ("Millennial" or the "Company," TSX VENTURE: GAME, OTCQB: MLLLF), has appointed Darren Cox as company CEO and President, effective immediately. The founder of Nissan and Sony's GT Academy, Cox previously served as Nissan's Head of Global Motorsport. Also the man behind World's Fastest Gamer, Cox has spent more than two decades immersed in the automotive, motorsport, and gaming industries, earning the moniker "The Godfather of Esports Racing."
"Darren has proven throughout his career and during his time with Millennial that he is an innovative thinker with an innate ability to get things done," said Board member Peter Liabotis. "In appointing Darren as CEO, we have not only secured the best man for the job, we have also reaffirmed our commitment to esports racing and marketing data for the growing esports industry."
Cox made his mark in the motorsport industry as Global Motorsport Director for Nissan and head of Global Sales and Marketing for the Nissan Motorsport Brand. During his time with Nissan, Cox was responsible for the ground-breaking GT Academy program between 2008 and 2015, which took PlayStation gamers and turned them into international racing drivers for the Japanese manufacturer.
Previously, during his 18-year tenure at the Renault Nissan Alliance, Cox held several senior positions including Digital Marketing Director for Europe where he was responsible for, amongst other areas, customer data for marketing. It was in this role that Cox first realized the incredible value of data collection and analysis.
"I have seen the potential of Millennial Esports from day one and am excited to shape the company's future with the talented group of people we have assembled," said Cox in welcoming his move from Global CMO and President to CEO and President.
"That future is an unwavering focus on esports racing and data provision for the esports industry as a whole. These are still white spaces with a huge upside in terms of revenue that we can exploit through a combination of my background and our assets, such as our in-house gaming studio Eden Games and our data experts at Stream Hatchet."
Cox replaces hospitality and technology industry veteran Steve Shoemaker, who has successfully completed his work in restructuring the company. "Steve has done a tremendous job leading the company to focus on its core esports racing and data analytics assets while reducing its overhead cost structure and moving the company towards profitability. We would like to thank Steve for his efforts in positioning the company for its next phase of growth and wish him well in his next endeavour," said Board member Bryan Reyhani.
About Millennial Esports Corp.
Millennial Esports Corp. (MEC) recently restructured its business and leadership team. MEC now focuses exclusively on two areas – esports racing and esports data provision. With publishing, IP, content, and data expertise in its portfolio, combined with a new board and management team, MEC is ready to lead the rush to profitability in the esports industry.
MEC aims to revolutionise esports racing and the racing gaming genre via its industry-leading gaming studio Eden Games (Lyon France) which focuses on mobile racing games and its unique motorsport IP, including World's Fastest Gamer (created and managed by wholly-owned subsidiary IDEAS+CARS, Silverstone UK).
Building on the leading position of Stream Hatchet (a Barcelona, Spain-based wholly-owned subsidiary) MEC provides robust esports data and management information to brands, sponsors, and industry leaders. This data allows the esports industry to use this data to monetize the huge number of eyeballs in the gaming and esports space.
SOURCE Millennial Esports Corp.