MGM GVC Interactive Announces Sportradar As An Exclusive Supplier Of U.S. Sports Data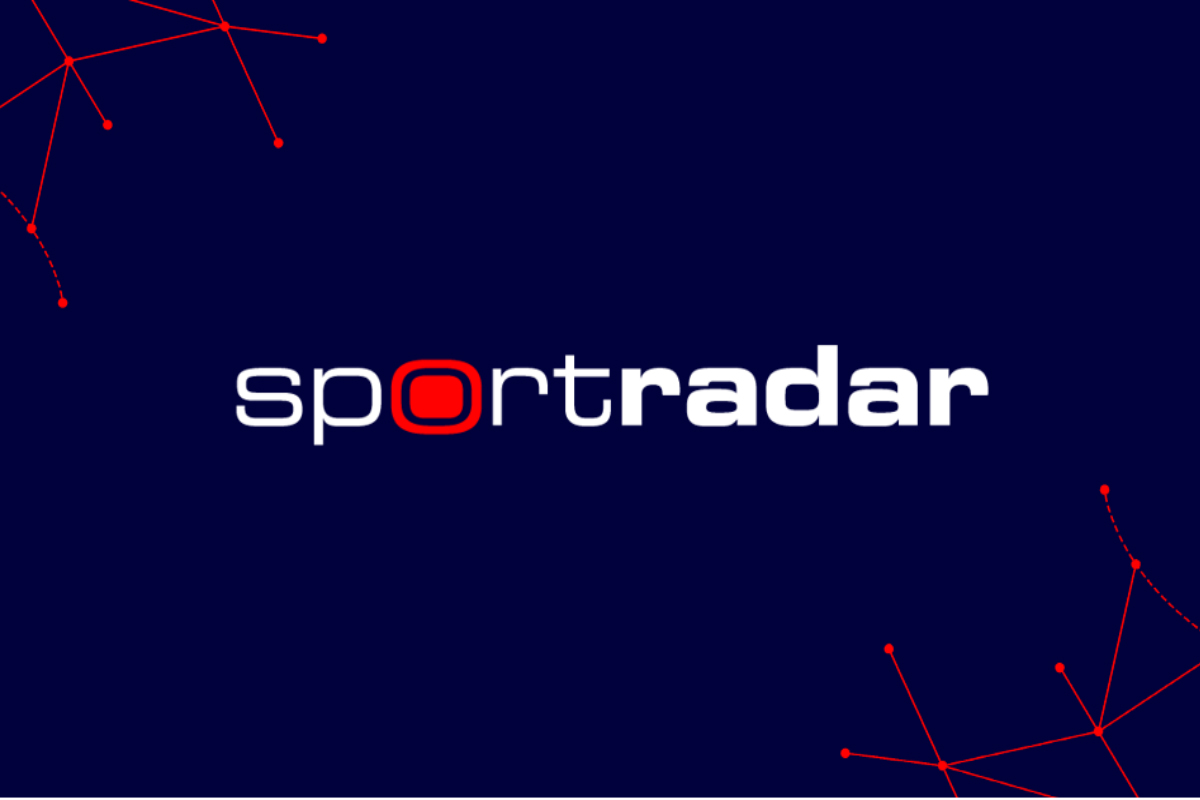 Reading Time:
4
minutes
Sportradar, the global leader in analyzing and leveraging the power of sports data, today announced an agreement with MGM GVC Interactive LLC, the joint venture between MGM Resorts International (NYSE: MGM) ("MGM Resorts") and GVC Holdings PLC (LON: GVC) ("GVC"), to be its exclusive provider within the United States of sports betting data from certain US sports leagues which Sportradar has the right to distribute. MGM GVC Interactive was formed in July 2018 to engage in the new opportunities created by the recent Supreme Court decision overturning the federal Professional and Amateur Sports Protection Act, or PASPA.
"MGM and GVC are leaders in the sports betting landscape, and we are proud to be their provider for US sports data," said Neale Deeley, VP Gaming Sales, Sportradar. "We have been preparing for the opening of the US market for some time now with an across the board ramp up of our US sports betting offering and we are delighted with this endorsement from MGM and GVC that all the hard work is delivering what world class betting operators are looking for."
The agreement covers a wide range of pre-match and live betting services along with bet stimulation content such as live match trackers. It is the latest development in a longstanding relationship which is built on trust and collaboration.
Adam Greenblatt, MGM GVC Interactive's CEO commented, "We have a clear and simple objective; to provide our US customers with the best and broadest range of betting products in the market. Sportradar is a great partner to help us get there, enabling us to offer a huge spectrum of US sports events while leveraging off our global portfolio."
ABOUT SPORTRADAR:
Sportradar is the leading global provider of sports data intelligence. The nexus between sports and entertainment, the company serves leagues, news media, consumer platforms and sports betting operators with deep insights and a suite of strategic solutions to help grow their businesses. Sportradar is the trusted partner of more than 1,000 companies in over 80 countries and serves as the official partner of the NBA, NFL, NHL and NASCAR as well as FIFA and UEFA. It is also the only provider entrusted to work with the US sports leagues in an official capacity to distribute sports data (NBA and NHL) and AV rights (MLB) around the world for betting purposes. The company monitors and delivers insights from more than 400,000 matches annually across 60 sports categories, having developed the industry's most proficient software while setting new standards for speed and accuracy. With deep industry relationships, Sportradar is not just redefining the sports fan experience; it also safeguards the sports themselves through its Integrity Services division and advocacy for an integrity-driven ecosystem that is fair to partners, players and fans. For more information, visit www.sportradar.com.
ABOUT MGM RESORTS INTERNATIONAL
MGM Resorts International (NYSE: MGM) is an S&P 500® global entertainment company with national and international locations featuring best-in-class hotels and casinos, state-of-the-art meetings and conference spaces, incredible live and theatrical entertainment experiences, and an extensive array of restaurant, nightlife and retail offerings. MGM Resorts creates immersive, iconic experiences through its suite of Las Vegas-inspired brands. The MGM Resorts portfolio encompasses 28 unique hotel offerings including some of the most recognizable resort brands in the industry. Expanding throughout the U.S. and around the world, the company in 2018 opened MGM Springfield in Massachusetts, MGM COTAI in Macau, and the first Bellagio-branded hotel in Shanghai. The 81,000 global employees of MGM Resorts are proud of their company for being recognized as one of FORTUNE® Magazine's World's Most Admired Companies®. For more information visit us at www.mgmresorts.com.
ABOUT GVC HOLDINGS:
GVC Holdings PLC is one of the world's largest sports betting and gaming groups, operating both online and in the retail sector. The Group owns a comprehensive portfolio of established brands; Sports Brands include bwin, Coral, Crystalbet, Eurobet, Ladbrokes and Sportingbet; Gaming Brands include CasinoClub, Foxy Bingo, Gala, Gioco Digitale, PartyCasino and partypoker. The Group owns proprietary technology across all of its core product verticals and in addition to its B2C operations provides services to a number of third-party customers on a B2B basis. GVC acquired Ladbrokes Coral Group plc on 28 March 2018 and is now the UK's largest high street bookmaker, with over 3,500 betting shops. The Group, incorporated in the Isle of Man, is a constituent of the FTSE 100 index and has licenses in more than 20 countries, across five continents.
Statements in this release that are not historical facts are "forward-looking" statements and "safe harbor statements" within the meaning of the Private Securities Litigation Reform Act of 1995 that involve risks and/or uncertainties, including those described in MGM Resorts' public filings with the SEC. MGM Resorts has based forward-looking statements on management's current expectations and assumptions and not on historical facts.  Examples of these statements include, but are not limited to, statements regarding any expected benefits to be achieved as a result of the agreement. Among the important factors that could cause actual results to differ materially from those indicated in such forward-looking statements include effects of economic conditions and market conditions in the markets in which the joint venture operates and competition with other sports betting and online gaming platforms, risks relating to gaming operations, permits, licenses, financings, approvals and other contingencies in connection with growth in new or existing jurisdictions and additional risks and uncertainties described in   MGM Resorts' Form 10-K, Form 10-Q and Form 8-K reports (including all amendments to those reports). In providing forward-looking statements, MGM Resorts is not undertaking any duty or obligation to update these statements publicly as a result of new information, future events or otherwise, except as required by law. If MGM Resorts updates one or more forward-looking statements, no inference should be drawn that it will make additional updates with respect to those other forward-looking statements.
Source: MGM Resorts International
Start Your Engines! PlaySugarHouse.com In New Jersey Is Taking Bets On Virtual NASCAR Races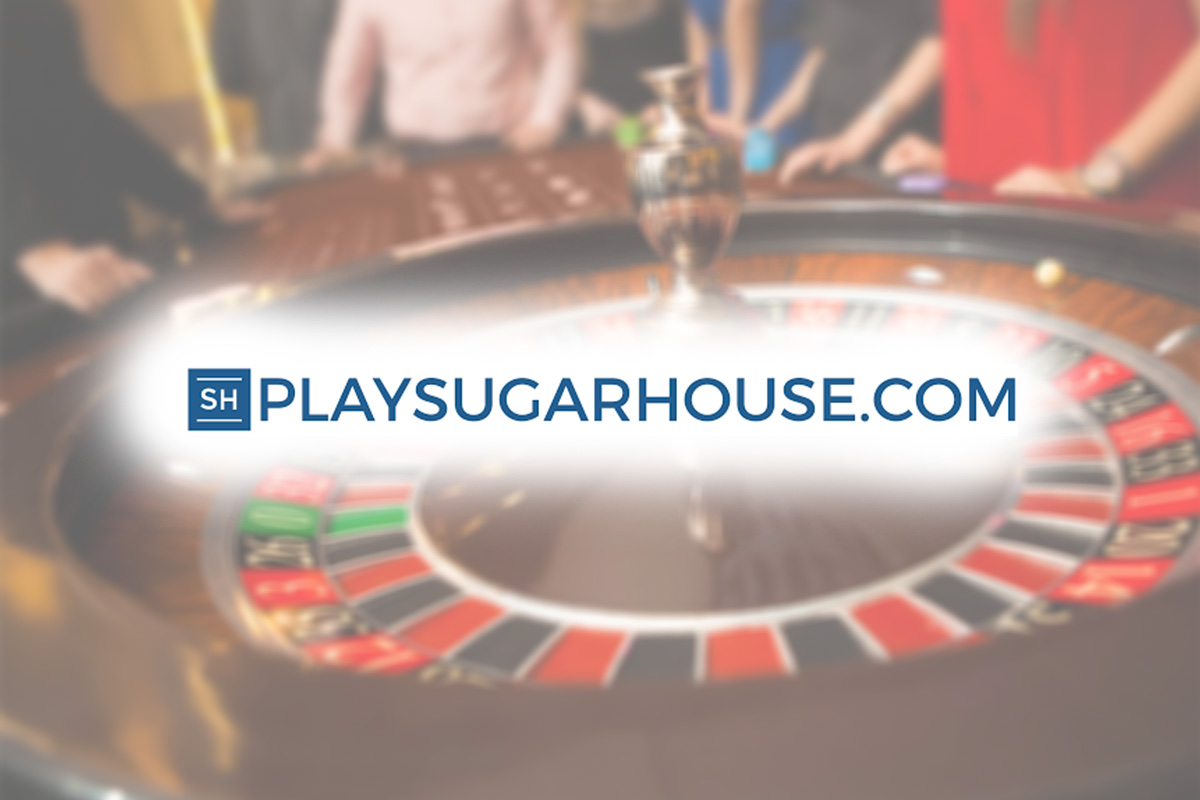 Reading Time:
2
minutes
PlaySugarHouse.com is among the first sportsbooks in the U.S.  to drop the flag on virtual NASCAR races.  The sportsbook has been approved by New Jersey regulators to offer betting on the 2020 eNASCAR iRacing Pro Invitational Series.  New Jersey players will now be able to place bets on a virtual auto race and the first race in the series they can bet on is the Toyota Owners 400 in Richmond on April 19.
The Cup Series races are as realistic as can be, featuring real stars of past and present including Jimmie Johnson, Kyle Busch, Clint Bowyer, Denny Hamlin and Dale Earnhardt Jr.  The series of races, which started March 22, are being broadcast on FOX Sports during typical NASCAR broadcast times and have been huge hits drawing over a million viewers to the fierce iRacing competition.
"We are happy to be able to offer such an exciting and competitive entertainment event," said Mattias Stetz, C.O.O of Rush Street Interactive, which operates PlaySugarHouse.com.  "It's also fun to see how these talented drivers will compare in the virtual world of competitive racing."
The eNASCAR iRacing Pro Invitational Series is offering exclusive entertainment on the premier motorsports racing simulation; the same one used for years by NASCAR's biggest stars to prepare for real world race events. This form of virtual sports is different than others because the simulator offers a full NASCAR experience down to the dynamics of the car and the real-life differences between track surfaces being raced on. Ultimately, the eNASCAR iRacing Series offers a competitive edge that traditional console videogames just can't match.
The virtual racing schedule is designed to follow the NASCAR Cup Series schedule, which had to be postponed due to the Covid-19 pandemic. Along with the Toyota Owners 400, the virtual NASCAR series includes the Geico 500 at Talledega and the Cup Series race at Dover and looks to make virtual stops at fan-favorite tracks from coast to coast.
ABOUT RUSH STREET INTERACTIVE:
Founded in 2012, Chicago-based Rush Street Interactive (RSI) launched its first betting site, PlaySugarHouse.com, in New Jersey in September 2016.  The company subsequently made history by becoming the first operator in the United States to offer a fully integrated online sportsbook and casino.  In addition, RSI was the first company to launch legal online sportsbooks both in Pennsylvania (PlaySugarHouse.com) and Indiana (BetRivers.com) as well as being the first to open a legal sportsbook in the state of New York (@ Rivers Casino in Schenectady) and, most recently, in Illinois (@ Rivers Casino in Des Plaines).  RSI also operates in-casino sportsbooks at Rivers Casinos in Pittsburgh & Philadelphia and at the historic French Lick Resort in Indiana.  BetRivers.com is also the exclusive official sportsbook partner for the Philadelphia Flyers & Wells Fargo Center.  RSI was the first US-based gaming operator to launch a legal and regulated online sportsbook in Latin America (Rushbet.co in Colombia).  Rush Street Interactive is also the developer and operator of a leading social gaming platform currently deployed at the group's affiliated land-based casinos and selected third party partners.  Rush Street Interactive was named "Mobile Operator of the Year" in North America at the EGR North America Awards 2019 and "American Operator of the Year" & "Casino Operator of the Year" at the American Gambling Awards in 2019. For more information, visit rushstreetinteractive.com.
SOURCE Rush Street Interactive
Twin River Casino Hotel in Rhode Island Serves as COVID-19 Test Site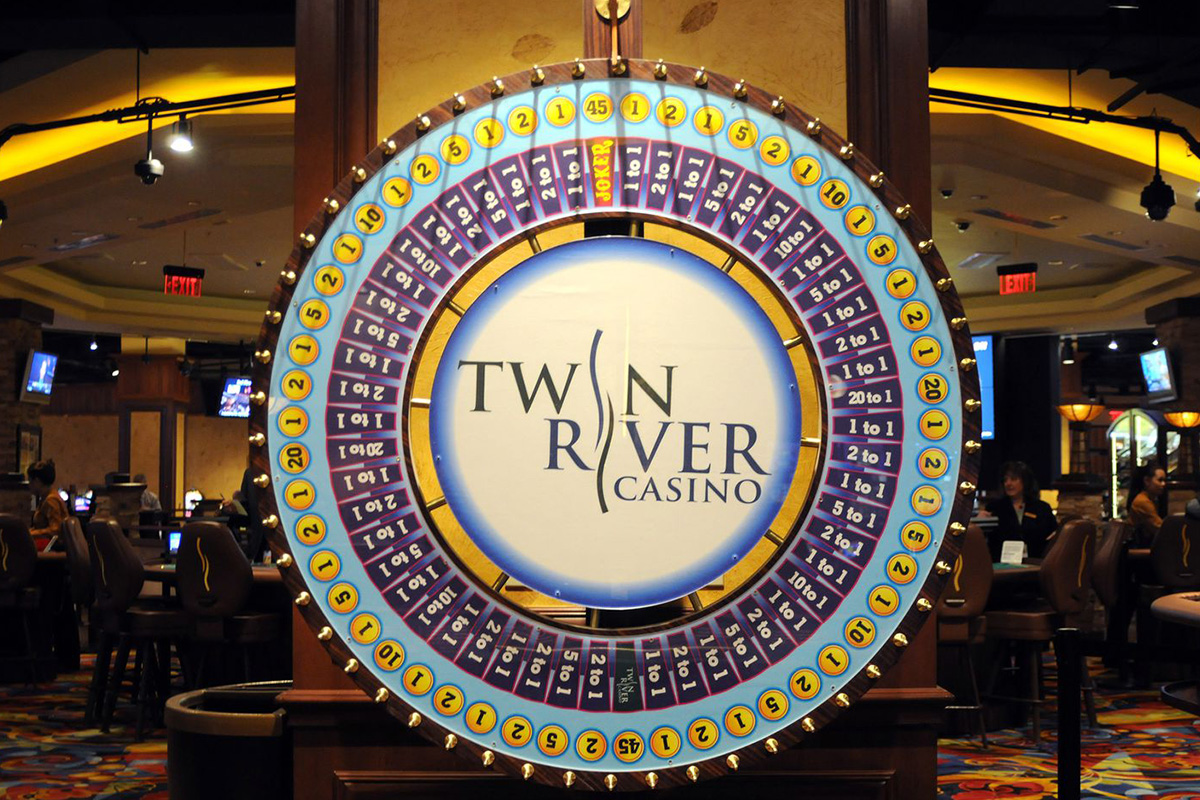 Reading Time:
< 1
minute
The Twin River Casino Hotel in Rhode Island is now serving as a drive-through site for the rapid COVID-19 tests.
According to Marc Crisafulli, Executive Vice President of Twin River Worldwide Holdings, Inc. (TRWH) and President of its Rhode Island properties, Rhode Island Governor Raimondo selected the Twin River site and entered into a partnership with CVS Health to make free, rapid COVID-19 tests available to all Rhode Islanders.
"We are pleased to offer Twin River Casino Hotel in Lincoln as a rapid COVID-19 drive through testing site. We are supporting the efforts of the RI Department of Health, CVS Health, the Rhode Island State Police and the RI National Guard to ensure as smooth a testing experience as possible. This level of collaboration truly is representative of the fact that we are all in this together, and we stand ready to do all we can to support the State's efforts to manage the spread of the virus," Crisafulli said.
Colorado'S Sports Betting Industry Market Should Thrive When Games Are Back On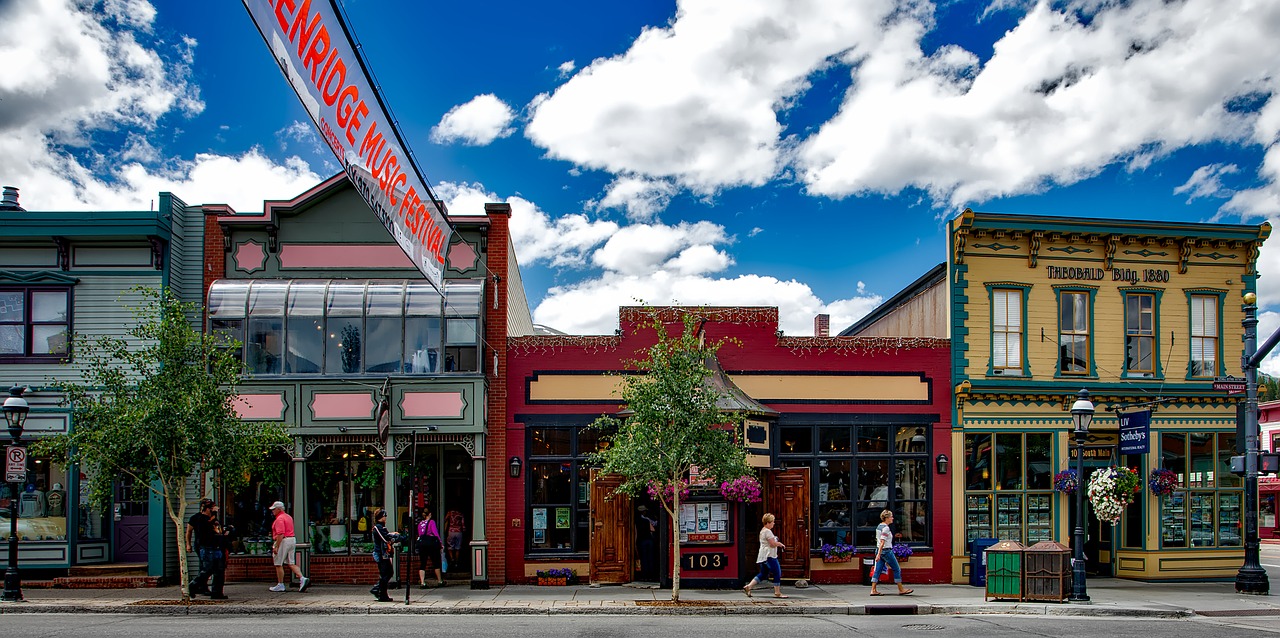 Reading Time:
3
minutes
Set to launch on May 1, Colorado could attract as much as $6 billion in sports bets annually, according to PlayColorado analysts
Colorado's fledgling sports betting industry will eventually generate billions of dollars in bets annually, hundreds of millions in operator revenue, and tens of millions in tax revenue, according to estimates by PlayColorado.com, which researches and analyzes the state's newly regulated sports betting market.
Despite the sports world being indefinitely shuttered in response to the COVID-19 pandemic, regulators are preparing for a May 1 launch of online and retail sports betting. When it does, Colorado will become the 18th state to have some form of legal sports betting. And the Centennial State has a bright future, capable at maturity of generating as much as $6 billion in sports bets annually, $400 million in gross operator revenue annually, and $40 million in annual tax revenue, according to PlayColorado projections.
"With a significant base of existing land-based casinos, a regulatory framework that will be attractive to operators, and one of the largest metropolitan markets in the country to draw from, Colorado is well-positioned to capitalize on sports betting," said Dustin Gouker, chief analyst for PlayColorado.com. "But assuming the industry does launch on May 1, it will be doing so in unprecedented circumstances with almost no sports to wager on. There are some advantages to a forced soft opening, but it also means that it will be some time before we learn with confidence just how Colorado's bettors will respond to legal sports betting."
Colorado regulators have been deliberate in creating a regulatory framework for casinos, opting for a later start date to ensure that the state gets sports betting right. Its 10% tax on net revenue is comparable to some of the most successful sports betting markets. New Jersey, which is neck and neck with Nevada as the nation's largest sports betting market, levies a 9.75% tax on revenue from retail sportsbooks and 13% on online sports betting revenue. Indiana, the No. 4 sports betting market in the U.S., taxes sports betting at a 9.5% rate.
In addition, Colorado has avoided some of the pitfalls of earlier adopters, such as imposing maximum bet limits, a decision state regulators left to operators.
"Colorado legislators and regulators have made many smart, measured decisions based on input from casinos, operators, and bettors, and that has led to the adoption of an excellent collection of rules and restrictions," Gouker said. "They have also had the undeniable benefit of seeing what has worked in other states. Colorado's methodical approach might have been frustrating to bettors by slowing the launch, but there is plenty to be encouraged about. Sports betting operators have inked partnerships and regulators are listening to stakeholders. That will serve Colorado well."
Until the COVID-19 pandemic subsides, bettors will largely have to wait to wager on anything other than futures on pro sports and a handful of international sports.
In other states, legal online casino and poker wagering has meant millions in additional revenue for operators and states, helping to bolster bottom lines during a difficult time in the gaming industry.
"There is no question that the revenue from online casinos and poker rooms has helped operators in states such as New Jersey and Pennsylvania weather the shutdowns of land-based casinos and essentially all sports," Gouker said. "Coloradoans will likely someday decide if and when the time is right to legalize online casino wagering. In the meantime, it has put the right framework in place for its sports betting industry to thrive once sports are played again."
For more information and analysis on regulated sports betting in Colorado, visit PlayColorado.com/news.