MGM GVC Interactive Announces Sportradar As An Exclusive Supplier Of U.S. Sports Data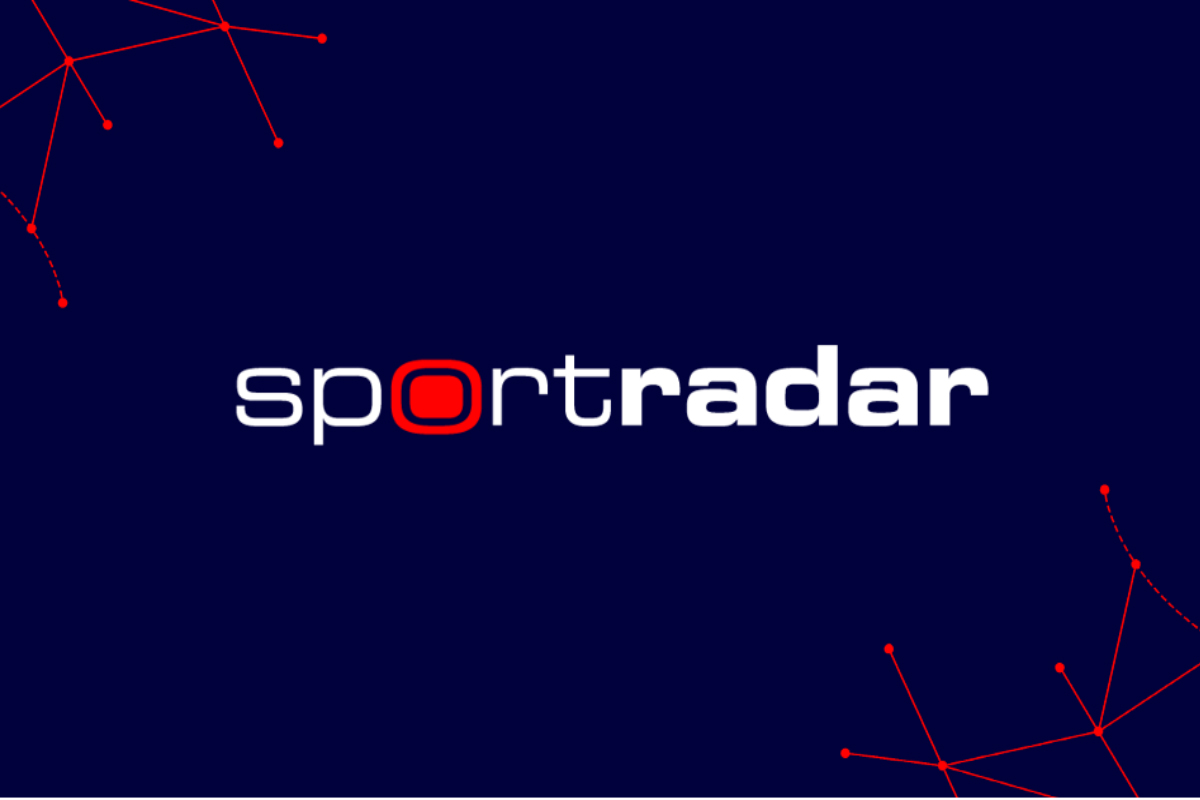 Reading Time:
4
minutes
Sportradar, the global leader in analyzing and leveraging the power of sports data, today announced an agreement with MGM GVC Interactive LLC, the joint venture between MGM Resorts International (NYSE: MGM) ("MGM Resorts") and GVC Holdings PLC (LON: GVC) ("GVC"), to be its exclusive provider within the United States of sports betting data from certain US sports leagues which Sportradar has the right to distribute. MGM GVC Interactive was formed in July 2018 to engage in the new opportunities created by the recent Supreme Court decision overturning the federal Professional and Amateur Sports Protection Act, or PASPA.
"MGM and GVC are leaders in the sports betting landscape, and we are proud to be their provider for US sports data," said Neale Deeley, VP Gaming Sales, Sportradar. "We have been preparing for the opening of the US market for some time now with an across the board ramp up of our US sports betting offering and we are delighted with this endorsement from MGM and GVC that all the hard work is delivering what world class betting operators are looking for."
The agreement covers a wide range of pre-match and live betting services along with bet stimulation content such as live match trackers. It is the latest development in a longstanding relationship which is built on trust and collaboration.
Adam Greenblatt, MGM GVC Interactive's CEO commented, "We have a clear and simple objective; to provide our US customers with the best and broadest range of betting products in the market. Sportradar is a great partner to help us get there, enabling us to offer a huge spectrum of US sports events while leveraging off our global portfolio."
ABOUT SPORTRADAR:
Sportradar is the leading global provider of sports data intelligence. The nexus between sports and entertainment, the company serves leagues, news media, consumer platforms and sports betting operators with deep insights and a suite of strategic solutions to help grow their businesses. Sportradar is the trusted partner of more than 1,000 companies in over 80 countries and serves as the official partner of the NBA, NFL, NHL and NASCAR as well as FIFA and UEFA. It is also the only provider entrusted to work with the US sports leagues in an official capacity to distribute sports data (NBA and NHL) and AV rights (MLB) around the world for betting purposes. The company monitors and delivers insights from more than 400,000 matches annually across 60 sports categories, having developed the industry's most proficient software while setting new standards for speed and accuracy. With deep industry relationships, Sportradar is not just redefining the sports fan experience; it also safeguards the sports themselves through its Integrity Services division and advocacy for an integrity-driven ecosystem that is fair to partners, players and fans. For more information, visit www.sportradar.com.
ABOUT MGM RESORTS INTERNATIONAL
MGM Resorts International (NYSE: MGM) is an S&P 500® global entertainment company with national and international locations featuring best-in-class hotels and casinos, state-of-the-art meetings and conference spaces, incredible live and theatrical entertainment experiences, and an extensive array of restaurant, nightlife and retail offerings. MGM Resorts creates immersive, iconic experiences through its suite of Las Vegas-inspired brands. The MGM Resorts portfolio encompasses 28 unique hotel offerings including some of the most recognizable resort brands in the industry. Expanding throughout the U.S. and around the world, the company in 2018 opened MGM Springfield in Massachusetts, MGM COTAI in Macau, and the first Bellagio-branded hotel in Shanghai. The 81,000 global employees of MGM Resorts are proud of their company for being recognized as one of FORTUNE® Magazine's World's Most Admired Companies®. For more information visit us at www.mgmresorts.com.
ABOUT GVC HOLDINGS:
GVC Holdings PLC is one of the world's largest sports betting and gaming groups, operating both online and in the retail sector. The Group owns a comprehensive portfolio of established brands; Sports Brands include bwin, Coral, Crystalbet, Eurobet, Ladbrokes and Sportingbet; Gaming Brands include CasinoClub, Foxy Bingo, Gala, Gioco Digitale, PartyCasino and partypoker. The Group owns proprietary technology across all of its core product verticals and in addition to its B2C operations provides services to a number of third-party customers on a B2B basis. GVC acquired Ladbrokes Coral Group plc on 28 March 2018 and is now the UK's largest high street bookmaker, with over 3,500 betting shops. The Group, incorporated in the Isle of Man, is a constituent of the FTSE 100 index and has licenses in more than 20 countries, across five continents.
Statements in this release that are not historical facts are "forward-looking" statements and "safe harbor statements" within the meaning of the Private Securities Litigation Reform Act of 1995 that involve risks and/or uncertainties, including those described in MGM Resorts' public filings with the SEC. MGM Resorts has based forward-looking statements on management's current expectations and assumptions and not on historical facts.  Examples of these statements include, but are not limited to, statements regarding any expected benefits to be achieved as a result of the agreement. Among the important factors that could cause actual results to differ materially from those indicated in such forward-looking statements include effects of economic conditions and market conditions in the markets in which the joint venture operates and competition with other sports betting and online gaming platforms, risks relating to gaming operations, permits, licenses, financings, approvals and other contingencies in connection with growth in new or existing jurisdictions and additional risks and uncertainties described in   MGM Resorts' Form 10-K, Form 10-Q and Form 8-K reports (including all amendments to those reports). In providing forward-looking statements, MGM Resorts is not undertaking any duty or obligation to update these statements publicly as a result of new information, future events or otherwise, except as required by law. If MGM Resorts updates one or more forward-looking statements, no inference should be drawn that it will make additional updates with respect to those other forward-looking statements.
Source: MGM Resorts International
MGM Resorts International And GVC Holdings Commit To Second Round Of Investment In US Sports Betting And Online Gaming Platform BetMGM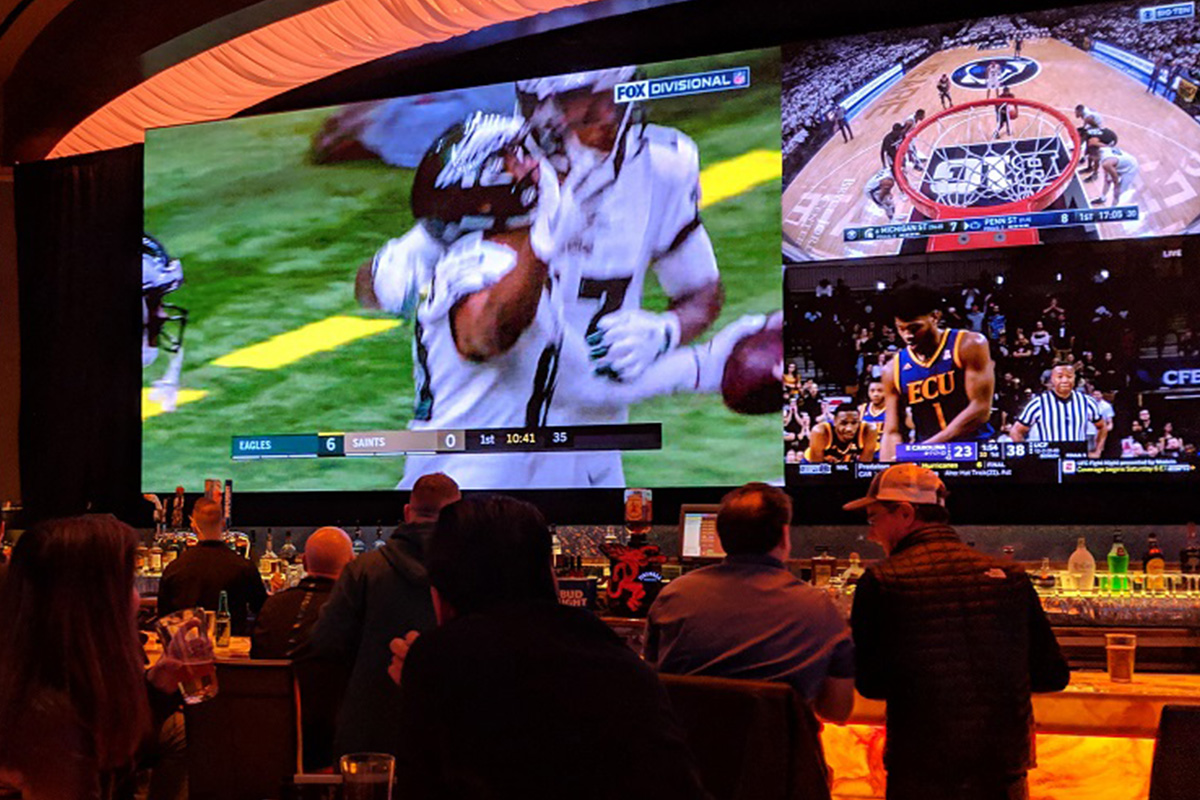 Reading Time:
5
minutes
ROAR Digital, LLC – the US sports betting and online gaming company operating as BetMGM and owned jointly by MGM Resorts International and GVC Holdings – announced that its shareholders have committed to a second round of investment, bringing the total to $450 million. This increase follows MGM Resorts' and GVC's total initial commitment of $200 million and underpins their commitment to BetMGM becoming a leading player in the rapidly growing US sports betting and iGaming markets. These two rounds of investment provide the Company with over $370 million of investable capital at present.
Since its launch in 2018, the Company has made significant progress and is on track to operate in 11 states by the end of 2020. In addition to the financial strength of both its shareholders, the Company benefits from MGM Resorts' leading brand, iconic physical properties, and loyal customer base, along with GVC's proprietary, globally-proven technology.
"We launched this business to combine the best of MGM Resorts and GVC, and establish BetMGM as a leading brand in the US sports betting and iGaming markets," said Adam Greenblatt, CEO of ROAR Digital, LLC. "With broad market access secured, our long-term technology foundations now firmly established, and a high performing team in place, this further unequivocal support from our two shareholders will ensure we can achieve leading market positions in this exciting industry that is growing even faster than our initial expectations."
Greenblatt concluded, "BetMGM is on track to generate over $130 million of net revenues this year predominantly from iGaming in New Jersey given the impact of COVID-19. With the return of sports and our growing operations across the US, we anticipate rapid growth in the coming year."
The Company's success will be built on its four core strategic tenets, each of which provide distinct competitive advantages:
1.  Market access:
The Company has already secured market access to 19 states1 which together reach approximately 50% of the US population. It has active operations in seven states with four more expected to launch by year end 2020.
With a best-in-class web, mobile, and desktop sportsbook platform as well as supporting MGM Resorts' brick and mortar sportsbook destinations, BetMGM's exclusive betting engine allows sports fans to place bets quickly, safely and easily in every channel. This superior experience, together with the Company's demonstrated strength in player onboarding and management as well as GVC's global sportsbook expertise, places BetMGM in a very strong position to achieve a leading share in the US sports betting market, estimated to achieve revenues of approximately $8.5 billion2 by 2025.
In iGaming, the Company has already achieved a leading market position in New Jersey with approximately 18% market share3 and gross gaming revenue growth of 210% in the second quarter of 2020 compared to the prior year quarter. The US iGaming market is estimated to achieve revenues of approximately $6.9 billion2 by 2025, and the Company believes that it can replicate this leading market position in other jurisdictions, as additional states legalize iGaming in the future.
2.  Customer reach:
The Company is uniquely positioned to access a wide range of customers through its partners, affiliates and its omni-channel approach.
MGM Resorts has an established portfolio of market-leading properties across the US, giving BetMGM access to market to millions of engaged and brand loyal customers. M life Rewards, MGM Resorts' loyalty program, has over 34 million members, of which approximately 18% are located in states planned to be live on the BetMGM platform by the end of 2020.
The Company is integrating M life Rewards in support of an omni-channel strategy such that BetMGM customers will become M life Members to earn and enjoy Tier status, recognition and rewards based on their sports and iGaming wagers. Likewise, existing M life Rewards members will now have a new way to earn Tier Credits and status based on sports and iGaming wagers placed with BetMGM. This integration is expected to drive new customer acquisition, omni-channel activity, as well as ongoing customer loyalty and engagement for BetMGM.
In addition, the Company has exclusive partnerships with Yahoo Sports and Buffalo Wild Wings. Upon the imminent return of sports, the Company is looking forward to launching BetMGM to Yahoo's 64 million monthly active users, including one of the largest fantasy sports player bases in the US.
3.  Product and technology:
BetMGM has exclusive access to GVC's proven, highly flexible, and highly scalable in-house technology platform, which gives it world-class infrastructure, tools and content in both iGaming and sports betting.
Access to proprietary and vertically integrated technology is a key strategic advantage in delivering a leading sports and gaming proposition to customers. Core benefits include speed of development, reducing time to market on innovative new features, platform stability and flexibility, and ease of use.  The technology platform has been fully optimized ahead of the return of US sports, with the Company enjoying support from a team of over 2,000 IT specialists, including a dedicated team servicing the BetMGM product.
The Company also benefits from the maturity and rich features of GVC's sports product, including an immersive in-play betting experience across an exhaustive range of sports as well as a range of industry leading bet management features such as Bet Rewards, Odds Boosts, Build-A-Bet, Edit-My-Bet and Auto Cash Out features. Combined with state-of-the-art engagement capabilities, best-in-class frictionless customer experience, as well as powerful omni-channel journeys and cross sell capabilities this gives BetMGM significant technological and experiential advantages. Internally developed, exclusive iGaming content has been key to BetMGM's success in New Jersey. The current strength of product and technology, combined with the pace of improvement and innovation, strongly supports the Company's leadership ambitions.
4.  People: 
In addition to being able to draw on the outstanding talent within both MGM Resorts and GVC, the Company has built an industry-leading team across a range of functions, including marketing, technology, product development, and customer engagement and retention.
The team has been hand-picked and combines deep industry experience from around the globe with US specialists in areas where local expertise is vital such as VIP, product UI/UX and customer research.
The US-based trading leadership team has a track-record of building trading operations and winning market share from incumbent players in the sports betting market. The approach and techniques further support the Company's growth agenda.
"Sports betting and iGaming are fundamental to what MGM Resorts does best," said Bill Hornbuckle, Acting CEO & President of MGM Resorts. "Our investment in ROAR is a demonstration of our continued excitement about the unique benefit of offering unforgettable, premier entertainment experiences to millions of our loyal guests directly through BetMGM. We believe this competitive advantage places BetMGM at the forefront of the most dynamic growth opportunity in all of US gaming and will ultimately deliver meaningful long-term value for our shareholders."
"These are exciting times for BetMGM, as it continues to expand its iGaming business while also offering customers an outstanding sports betting experience as live sports returns to the US," said Kenny Alexander, CEO of GVC. "We see enormous potential for the US market and are delighted to have such a strong foothold in it through our partnership with MGM Resorts. Our stake in BetMGM is, by some distance, the most important and exciting investment that GVC has ever made. We are absolutely committed to ensuring that the Company has the funding and technical resources needed to achieve long-term market leadership, whilst delivering significant value for shareholders."
SOURCE MGM Resorts International
Global Gaming Expo Announces Las Vegas Event Cancellation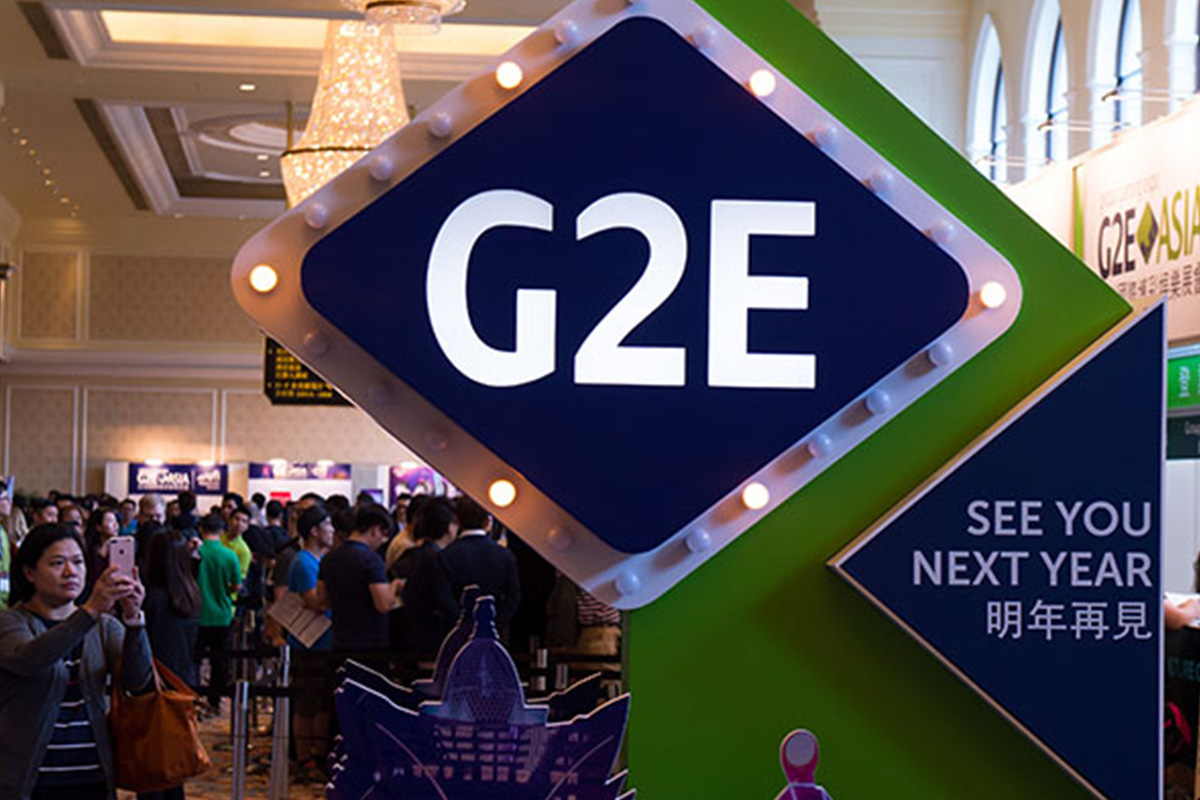 Reading Time:
2
minutes
Global Travel Restrictions, Uncertain Guidance Prompt Show Organizers to Eliminate All In-Person Elements
The American Gaming Association (AGA), with partner Reed Exhibitions, formally announced the cancellation of the Global Gaming Expo (G2E), the gaming industry's top global event. The show's organizers are committed to facilitating economic, education, and networking opportunities for the global gaming industry through a series of virtual G2E events throughout the rest of the year to better reflect the current environment. G2E was scheduled to take place October 5-8, 2020; the next in-person edition of the Global Gaming Expo (G2E) will take place October 4-7, 2021 at the Sands Expo and Convention Center.
"In light of continued uncertainty around a viable marketplace at a physical G2E show, global travel restrictions, and currently unknown guidance on large public gatherings this fall, we have come to the unfortunate conclusion that we simply cannot hold an in-person G2E this year," said AGA President and CEO Bill Miller. "Health and safety have always been our top priority and the uncertainty created by the ongoing pandemic makes this the prudent decision ahead of critical deadlines for exhibitors planning to participate."
For 20 years, G2E has welcomed nearly 30,000 attendees annually from across the globe, including executives representing key industry partners such as the Association of Gaming Equipment Manufacturers, as well as the world's top casino operators, sports betting companies, and FinTech and digital payments facilitators, among others.
"We arrived at this decision after thoughtfully engaging with national, state, and local public health authorities, as well as exhibitors and buyers who have shared industry observations and priorities. Ultimately, it became clear that proceeding with an in-person gathering simply was not feasible," said Hervé Sedky, Reed Exhibitions Americas President.
"It is our commitment to use G2E's platform, as the leading convener of the global gaming community, to continue to deliver unparalleled education content, inspiring collaboration, and innovative ideas as the industry readies for continued growth," added Sedky.
"As the country works to reopen, the American gaming industry continues to adapt and provide the safest possible experience for our employees and customers while continuing to support the communities in which we operate. We look forward to the moment when we can convene together again with our colleagues from across the world and celebrate the resilience that our industry is known for," concluded Miller.
The event organizers will announce plans for virtual events and education in the near future.
FlowPlay Crosses $250,000 Milestone in Funds Raised for American Cancer Society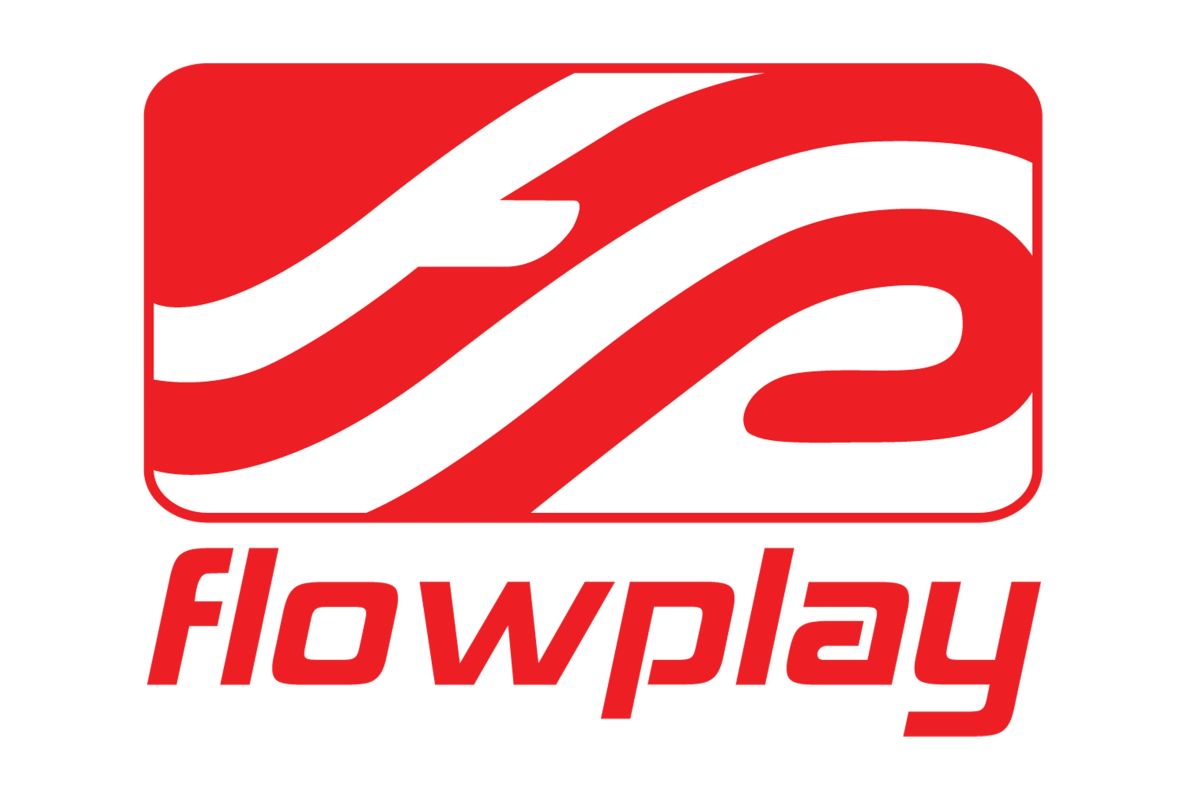 Reading Time:
2
minutes
FlowPlay, creator of one of the most powerful immersive gaming platforms, announced that its Vegas World in-game fundraisers have surpassed $250,000 raised for the American Cancer Society (ACS). This news comes on the heels of FlowPlay's most recent campaign, which generated $55,000 for ACS Hope Lodge facilities. This year's momentum has built upon FlowPlay's record fundraising year in 2019, when its players helped raise upwards of $100,000 for ACS's Road To Recovery and Reach To Recovery programs and also extended support to local organizations Crooked Trails and the Seattle Theatre Group.
During the month of May, 2020, FlowPlay offered a virtual ACS Hope Lodge-branded charm in the company's flagship connected game, Vegas World, which was available for players to purchase. The funds raised helped ACS open the doors of Hope Lodge facilities which had been temporarily closed due to COVID-19 to frontline health care workers. As Hope Lodge communities prepare for reopening to cancer patients and caregivers, additional safety precautions must be instituted. Building modifications, increased cleaning processes, and new necessary supplies such as PPE are adding one-time costs of approximately $350,000 making funding for these facilities especially critical during this unprecedented time.
"I'm always blown away by the ongoing generosity and support our Vegas World community has for the American Cancer Society," said Derrick Morton, CEO, FlowPlay. "Today marks a major milestone for FlowPlay and ACS, but the needs continue to grow. As our players keep showing up to help those who need it most, I'm hopeful we can continue to make a major impact both in our own backyard and beyond."
"We are extremely grateful to Vegas World players and FlowPlay for their generosity helping the American Cancer Society to continue to save lives," said Howard Heino, American Cancer Society Vice President, Hope Lodge Operations & Facilities Management. "Like many organizations, the Society is facing unimaginable challenges to its fundraising. Without companies and individuals stepping forward to help, more lives will be lost to this disease that one in three people will face throughout their lives. Thank you for your critical support."
To donate to the American Cancer Society, please visit: http://cancer.org/donatelocal.