Eye Motion will certainly participate in Balkan Expo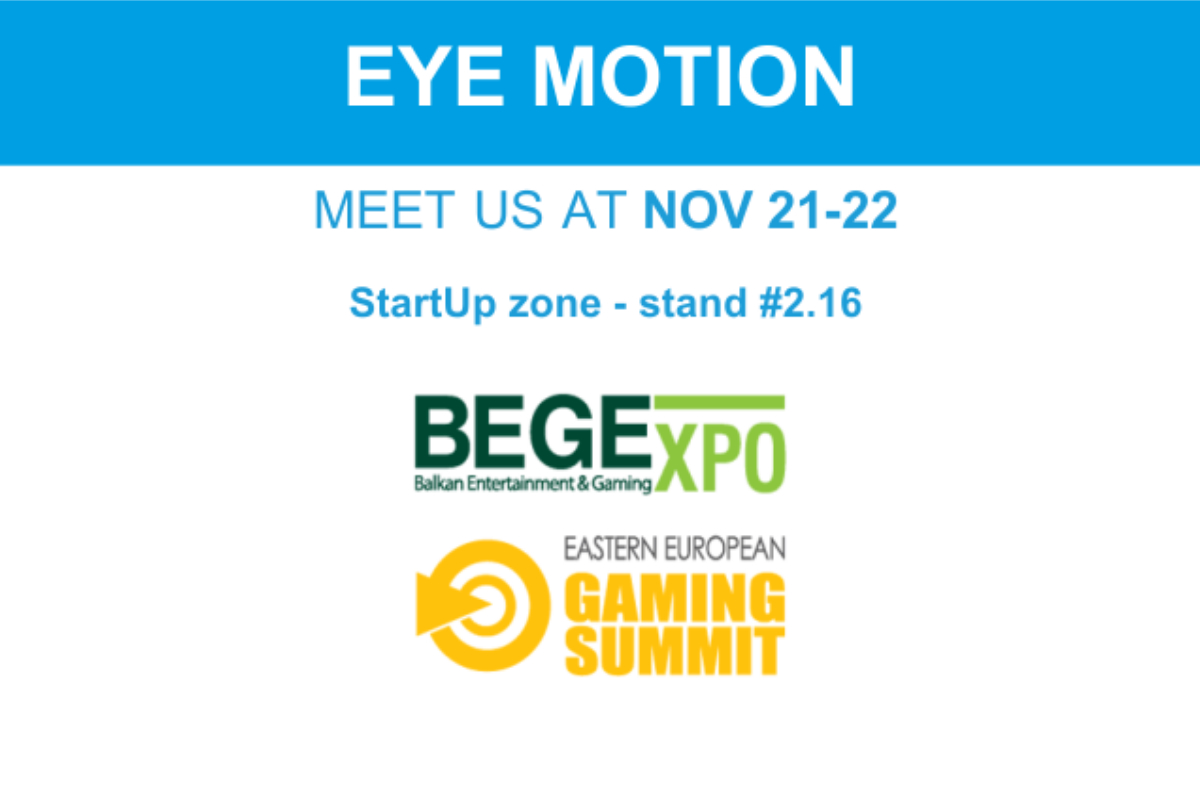 Reading Time:
1
minute
Eye Motion is happy to participate in one of the Eastern Europe gaming industry exhibitions on the eve of our 4th anniversary, where we are going to introduce our unique products to our potential customers.
This event will take place in Eastern European region on the 21st and on the 22nd of November at Inter Expo Center, in Sofia, Bulgaria.
Eye Motion is going to introduce new slot games, branded slots, Beating Keno, Beating Bingo, Social Gaming Platform, other IP games, as well. Company will be represented at startup zone, booth 2.16 .
Being worked out during last 6 months, several "Beating Slot" games are ready at last, which are the 13 video slots, have payouts, high RTP, strong bonus system.
Creating all these products, we go forward according to our slogan – Eye Motion, Global Gaming, so we continue looking for newer markets, such as Denmark, Sweden, Switzerland during the further months.
We foresee a market here interesting for us and we follow all the events carefully.
" Being for 4 years in iGaming sphere, we believe that our business vision follows the right way and in the near future we expect more and more success " – says Eye Motion CEO Vardan Meliksetyan.
THE FUSION OF NEW TECHNOLOGIES AND GAMING IS THE NEXT BIG THING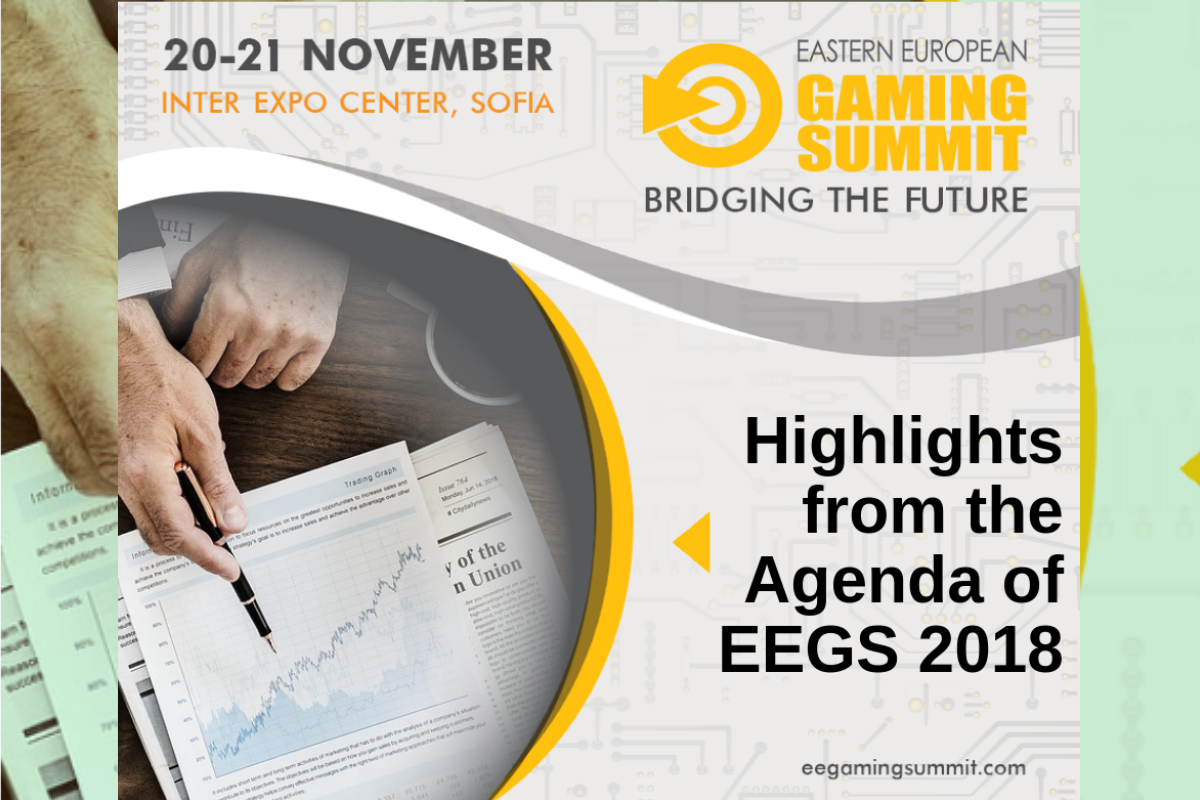 Reading Time:
3
minutes
The leading conference designed by and for gaming operators and people involved in the gaming and casino industry in the Eastern European region -EEGS will welcome next week in Sofia more than 40 distinguished panellists and speakers, including business leaders, investors, lawyers, technology professionals, entrepreneurs.
The 11th edition of the conference is "Fresh, focused, and informative. These are the three words that most aptly describe the Eastern European Gaming Summit", says Kostandina Zafirovska, CSO of BtoBet. "EEGS provides so many experts from different countries and different perspectives – including both speakers and attendees with better knowledge – that finally all participants leave the conference with a better understanding of the gaming industry in Eastern Europe and beyond", says Joseph Weinert, Executive vice president at Spectrum Gaming Group. "Trending, useful and well-organized. Trending, because it focuses on problems of the "now", useful because it provides an opportunity to discuss all potential issues with specialists. Well-organized, because the staff is always on point" says Miglena Dimitrova, Managing partner, MDMI Legal.
Keynote speakers of EEGS 2018 include Dr. Simon Planzer, Partner at Planzer Law, Dr. Joseph Borg, Partner at WH Partners, Ana-Maria Baciu, Partner at NNDKP, Angel Iribozov, Chairman of BTAMOGI, Tal Itzhak Ron, Chairman and CEO at Tal Ron, Drihem & Co. Law Firm, Oron Barber, CEO at CoinPoint Group, Amir Mikay, Co-founder of Trafficlightmedia, Nicc Lewis, President of Expozive Holdings, Vanya Ilieva, VP Marketing at FXTP Sofia and many more.
"Anyone that is currently engaged with R&D outsourcing solutions or did it in the past will learn much deeper on how these companies work, what are the main risks to take into account, as well as how to identify them and how to make sure you eliminate all barriers that prevent you from success" Stav Zilberstein, one of the keynote speakers, promises to all EEGS participants.
"By presenting the relevant facts about GDPR, sharing experience about its recent implementation and moderating the panel, I intend to attract the audience attention in the general hints about GDPR and the implementation of it so far" says Dr. Dusan Pavlovic, Compliance advisor at Better Collective.
"I will show the trends which are now prevailing in the industry and how they are changing the landscape forever. I will explain how to embrace it and how to set the marketing strategies which will take over in the coming years" promises Alex Kornilov, Managing director at BETEGY.
The future of gaming industry according to most of the conference panellists is the convergence between technology and gambling service. This fusion will bring challenges and opportunities in several aspects such as regulation, responsible gambling, competition and responsible innovation. Crypto gambling is seen as the next big thing and the professionalization of eSports and increased introduction of AI in gaming software will dominate the business, say all the experts. The keynote speakers unanimously underline one big topic – the gaming industry will change dramatically in terms of player acquisition strategies. The companies now should start focusing on creating the brands, which people will love and will stay with. The old acquisition strategies are dying out and the first companies to realise this and adopt the new reality will dominate the market.
For more information about the 11th edition of EEGS, the whole program of the conference and to register please visit https://eegamingsummit.com/.
EEGS – the annual gaming conference, which keeps you on track with the latest regulatory and technological developments in Eastern Europe. The event gathers 200+ industry representatives from 22 countries, helping them gain in-depth knowledge about hot updates and legal cases from top-level industry experts. EEGS is the right place for everyone looking to enhance their competence and get updates on the emerging Eastern European opportunities and challenges. EEGS helps you strengthen the regional business connections and establish new ones during interactive trainings, discussions and bunch of networking events: 20-21 November 2018, Inter Expo Center, Sofia, Bulgaria.
BetConstruct to present its solutions for east European region at BEGE 2018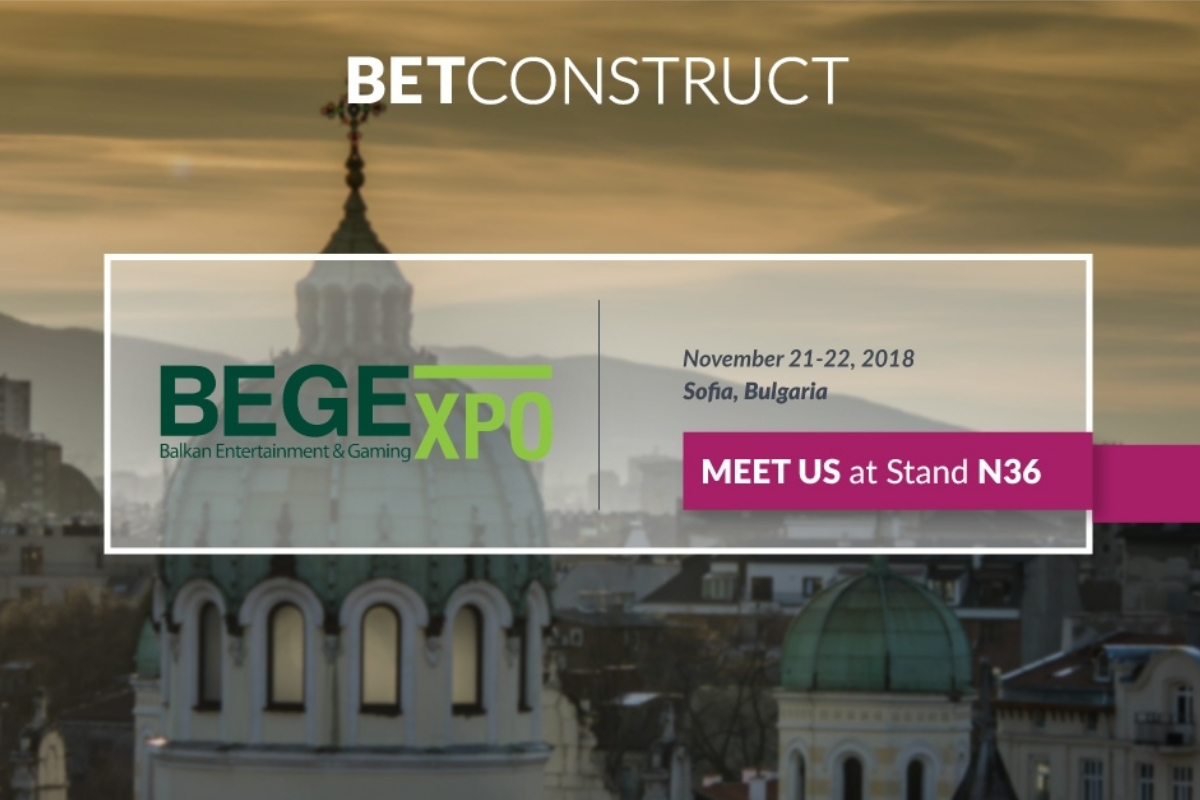 Reading Time:
1
minute
For 11 years in a row, BEGE backs the gaming business expansion of the Eastern European region and BetConstruct could not miss the opportunity to showcase at the event.
BetConstruct travels to Sofia, Bulgaria, on November 21 – 22 to participate in Balkan Entertainment and Gaming Expo which keeps gaming entities on track with the latest regulatory and technological developments in Eastern Europe.
For all the gathered manufacturers, suppliers and representatives of the industry BetConstruct prepared its full range of the leading products namely Sportsbook, Retail Solution and gaming products such as Live Casino and Backgammon in Skill Games. Alongside our data feed provider FeedConstruct will be demonstrating its enriched sports data solutions and more.
Attending a highly business oriented BEGE 2018, BetConstruct aims to furtherly enlarge within Eastern European region, acquire and share its commercial contacts, as well as expose its latest ingenious product multitude.
BetConstruct is an award-winning developer and provider of online and land-based gaming solutions with development, sales and service centers around the globe.
BetConstruct's innovative and proven offerings include an extensive range of products and services, including Sportsbook, Sports Data Solutions, Retail Solutions, RNG & Live Dealer Casino, VR Casino, Poker, Skill Games, Fantasy Sports, Social Platform and more. The latest addition is the industry-first complete management infrastructure, SpringBME (Business Management Environment).
All partners benefit from the BetConstruct Spring platform with its powerful back office tools and all-inclusive services that empower operators' growth and help contain their costs. From stand-alone set up to turn-key and white label solutions, BetConstruct offers its partners unfettered opportunity to succeed.
EGT Interactive – novelties and real online casino experience at the 11th BeGExpo in Bulgaria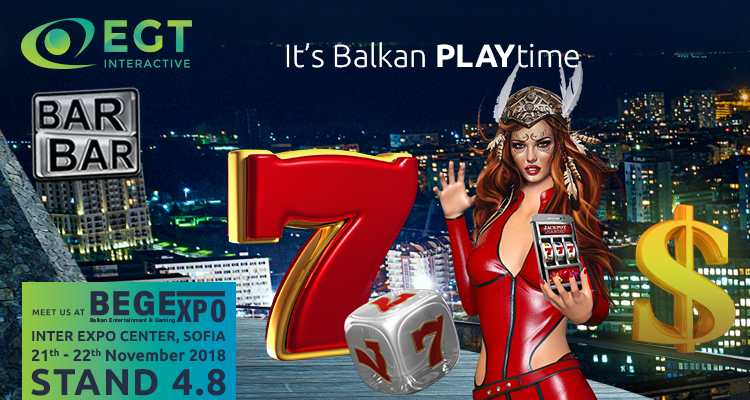 Reading Time:
1
minute
EGT Interactive is glad that on the 11th edition of the biggest and well renowned exhibition of the gaming industry in Eastern Europe, will continue to bring real casino experience to its existing and future clients.
The meeting point for the gaming and entertainment industry in the Eastern European region will take place on 21st and 22nd of November again at Inter Expo Center, Sofia, Bulgaria.
One of the novelties that EGT Interactive is going to present this year is the launch of a "hybrid" between offline and online roulette, where the players will be able to choose between playing on the physical roulette or online through tablet. It's a brand-new product that combines the years of experience and collaboration between both, land based and online systems of EGT and EGT interactive. Both companies are going to be presented together at Hall 4, booth 4.8.
"Since the last edition of BEGExpo, we managed to widen our exciting propositions with more then 15 great video slots, based again on the classical and at the same time simple and easy to follow themes and pay tables, great payouts and attractive RTP. Which added refreshment and more gaming experience among the already familiar titles. Also, along with this, we continue look towards new markets such as Denmark, Sweden, Switzerland in the next months. We already see great interest from existing and potential partners for these markets and expecting to launch with some of the biggest players in the markets. Since we are one of the first iGaming companies with certified video slots on the Colombian iGaming market, we believe that we are on the right business direction and the best is yet to come.", said Irina Rusimova, Business Development Manager in the company.
It's Balkan PLAYtime!