ONE Championship Launches Asia's Largest eSports Championship Series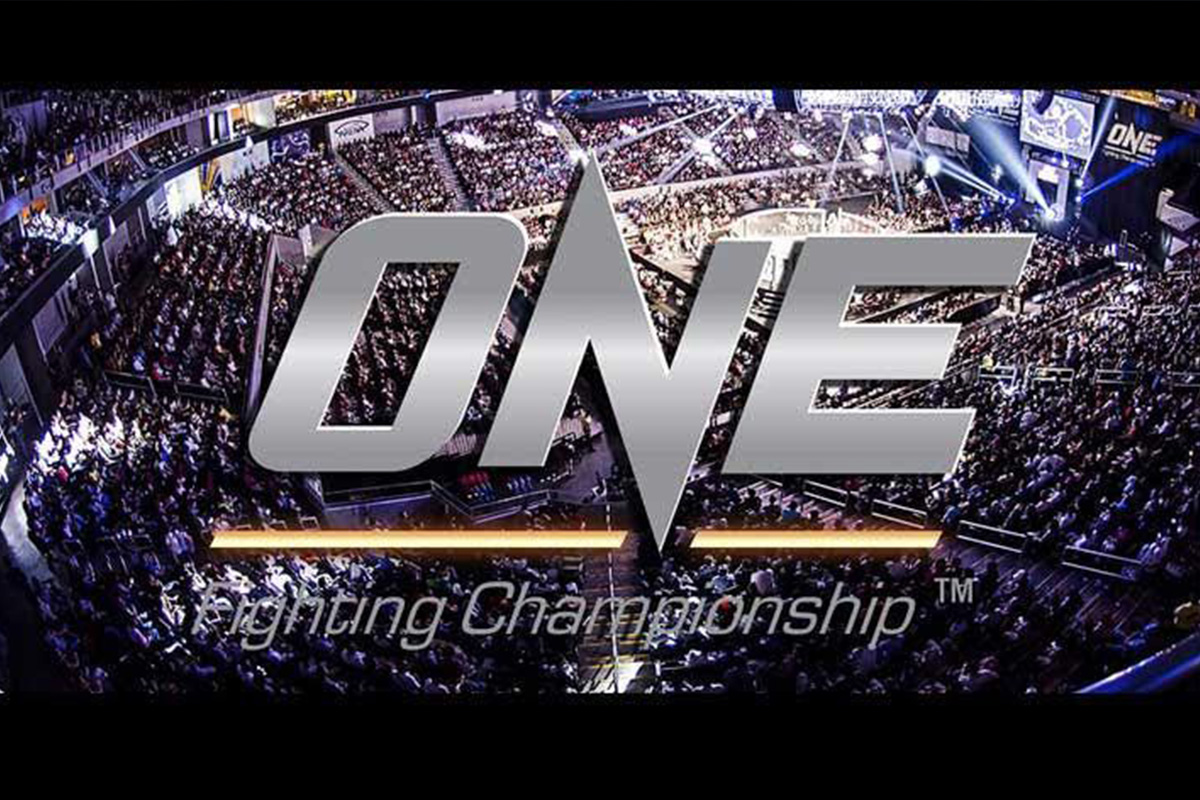 Reading Time:
4
minutes
The largest global sports media property in Asian history, ONE Championship™ (ONE), has officially launched ONE eSports, Asia's largest global eSports Championship Series. ONE Championship and Dentsu Inc., Japan's largest global advertising agency, have agreed to launch ONE eSports as a joint venture together in 2019. Razer, Singtel, and other top industry players have also entered into partnership MOUs with ONE eSports to lead Asia's eSports industry together.
ONE Championship intends to lead a plan to invest up to US$50 million alongside other key partners into ONE eSports to create Asia's largest global eSports Championship Series; ONE eSports will feature multiple blockbuster game titles across Asia and hold a number of eSports events held alongside ONE Championship martial arts events in 2019. Earlier this year, ONE Championship announced a 30 event schedule for 2019 for its global scale martial arts events across iconic Asian cities including Singapore, Bangkok, Tokyo, Seoul, Jakarta, Shanghai, Beijing, Manila, Kuala Lumpur, Ho Chi Minh City, and many other cities. ONE eSports will piggyback off this master event schedule in select cities.  In addition, ONE eSports will also produce and broadcast dedicated eSports content in the form of live event broadcasts, documentaries, reality shows, weekly magazine shows, highlights, video blogs, and other unique content across its global media broadcast platform in 138 countries. Also, recently-signed ONE Championship athlete and pound-for-pound mixed martial arts king Demetrious "Mighty Mouse" Johnson will help to lead the ONE eSports efforts as its Chief Brand Ambassador; he is a lifelong gamer and well-known Twitch streamer with a rabid following.
Chatri Sityodtong, Chairman and CEO of ONE Championship, stated: "It is with great excitement that I announce ONE eSports, Asia's largest global eSports Championship Series. We see a natural crossover between martial arts and gaming fans in Asia and an opportunity to bring them together under Asia's home of millennial live sports. ONE Championship is committed to bringing its same brand of large-scale event production and live broadcast capabilities, unique world-class content production, global media distribution, storytelling expertise, and marketing experience to ONE eSports. Our mission is to celebrate Asia's eSports heroes on the global stage. The establishment of ONE eSports transforms ONE Championship into Asia's largest producer of millennial sports content."
While ONE eSports will showcase blockbuster game titles from around the world, Dentsu is the dedicated marketing partner of the Japan eSports Union (JeSU) and will be responsible for harvesting Japanese game developers' desire to expand in eSports across Asia via ONE eSports. Dentsu will also help to lead ONE eSports' efforts to hold events across Japan. In addition, ONE eSports will also leverage Dentsu and Dentsu Aegis as its preferred marketing agencies for strategic marketing formulation and sponsorships around the world.
Shuntaro Tanaka, Director, Content Business Design Center of Dentsu, stated: "We are pleased to announce this partnership with ONE Championship as we look to further develop the rapidly growing eSports industry in Japan and the rest of Asia. We recognize good synergy between martial arts and eSports, making this a fantastic opportunity for both ONE Championship and Dentsu to participate in this growing segment in Asia, as well as leverage multiple content platforms for additional sales and business opportunities. ONE Championship has been a terrific partner and Dentsu is happy to move forward with ONE in this eSports venture."
ONE eSports will also work with Razer, the world's leading lifestyle brand for gamers, to leverage its ecosystem of hardware, software, and services in the following manner:
Razer will provide its expertise and leadership as a pioneer in the eSports industry to develop, manage, and organize an eSports tournament or series in partnership with ONE eSports.
eSports Mogul, a Razer portfolio company, will provide the technical know-how and innovation for the development of an online platform to organize, manage, and stage online eSports events and tournaments.
Razer Pay will serve as the payment platform for the ticketing of ONE eSports tournaments, as well as for the online sale of related merchandise and content.
ONE eSports and Razer will explore joint marketing opportunities using Team Razer eSports athletes as well as ONE Championship athletes to drive communication and engagement to all martial arts fans and gamers across Asia.
Min-Liang Tan, Co-Founder and CEO of Razer, stated: "Like Razer, ONE Championship is at the forefront of a new digital entertainment revolution that delivers the sporting content that millennials hunger for, whether online or offline. This partnership will see us combining our respective areas of expertise and deliver unmatched cross-boundary experiences to our fans."
ONE eSports will also explore working with the Singtel Group, Asia's leading communications technology group with a combined mobile customer base of over 700 million. The collaboration across Singapore, Australia, Indonesia, Thailand, Philippines and India will potentially include joint eSports marketing efforts, production and distribution of eSports content through the Singtel Group's platforms, telco data bundle plans and online and offline payment services through direct carrier billing and telco wallets. This is an extension of ONE Championship's ongoing collaboration with the Singtel Group in mixed martial arts events.
Arthur Lang, CEO International of Singtel, said, "We have had a great partnership with ONE Championship since the joint launch of its app in May this year and other marketing collaborations across our regional footprint. We are pleased to take this collaboration into eSports. With the success of our PVP Esports Championship in October, we look to further engage with the gaming community through this partnership and increase our involvement in eSports."
PlayGame Collaborates with The Walt Disney Company Southeast Asia to Bring Disney Games to Southeast Asian Fans on Playgame.com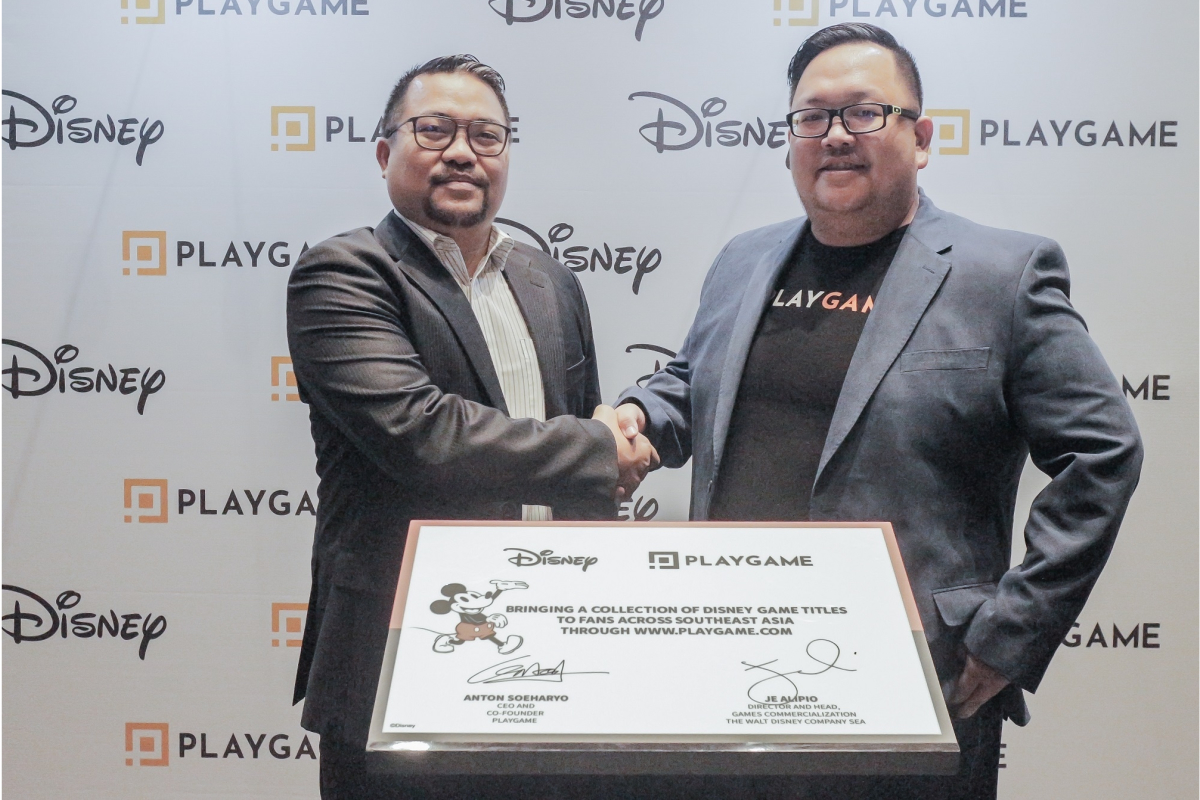 Reading Time:
2
minutes
PlayGame and The Walt Disney Company Southeast Asia today announced a one-year collaboration to bring a collection of game titles to fans across Southeast Asia. The games will feature beloved characters from the Disney franchise and will be available on the direct-to-play gaming platform, www.PlayGame.com, starting this December 2018.
"We are delighted to announce this wonderful collaboration with The Walt Disney Company. Like millions of people all over the world, I am a huge fan of Disney myself. This is a very exciting collaboration, as our blockchain-powered decentralized gaming platform will encourage innovation and bring Disney's well-loved creative products to the vast PlayGame community," said Anton Soeharyo, CEO of PlayGame.
"This collaboration with PlayGame provides more opportunities to bring our beloved characters and stories closer to Southeast Asian fans through high-quality interactive game experiences," said Je Alipio, Director and Head, Games Commercialization, The Walt Disney Company, Southeast Asia.
The PlayGame platform allows players of all ages to enjoy free-to-play HTML5 games directly from their desktop and mobile browsers. Some of the game titles will feature fan-favorite characters like Mickey Mouse and Minnie Mouse as well as Olaf from "Frozen":
Mickey's Delivery Dash, where players must help Mickey deliver croissants across Paris to Minnie's cafe before time runs out
Olaf's Freeze Fall, where players will have to help Olaf to look for his missing arms, buttons and nose
As players develop an affinity to the platform, they can anticipate a series of surprises featuring more game titles with Disney's favorite characters that they grew up with over the years.
The games will be first introduced across 6 countries in Southeast Asia — Indonesia, Singapore, Malaysia, Thailand, Vietnam, and the Philippines.
About Playgame:
PlayGame is a blockchain-powered direct-to-play gaming platform where people can play for free, create their competition with their friends and win pool prizes. PlayGame has a mission to help gamers, game developers, entrepreneurs, and investors convert their game ideas into fully-functional games that can be enjoyed by millions of people regardless of their location, origin, game devices or socioeconomic status.
Source: PlayGame
Las Vegas Sands pushes hard to get Japanese IR license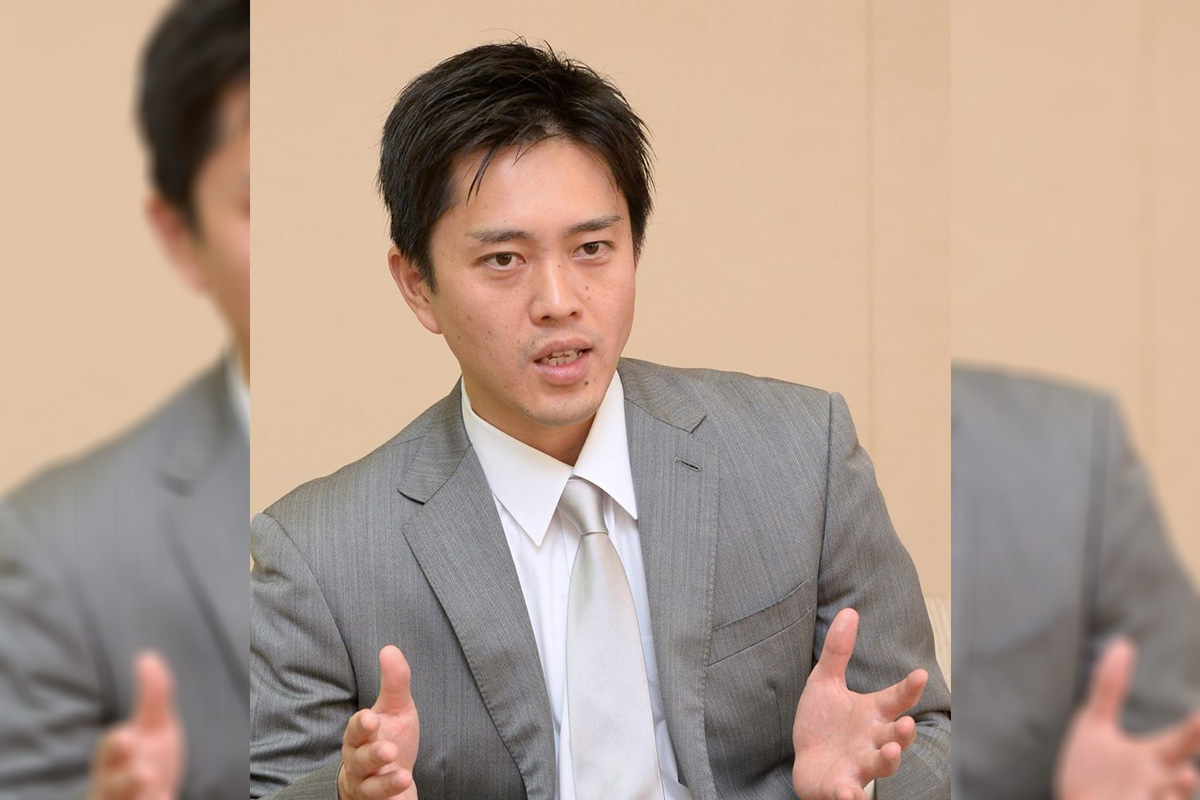 Reading Time:
1
minute
Las Vegas Sands President courts Osaka officials, pitches multi-billion-dollar integrated resort plan
Robert Goldstein, the president of US-based casino company Las Vegas Sands, has held meeting with Osaka Governor Ichiro Matsui and Osaka Mayor Hirofumi Yoshimura to present the company's plans for building and running a casino in Osaka. Osaka is tipped to be one of the three locations for which the newly announced IR licenses will be issued.
Goldstein briefed the officials about Las Vegas Sands' success in the international gambling markets and company's plans for investment in building an greatest integrated resort in Osaka. Sand now has casino facilities in Las Vegas, Macau, and Singapore.
Las Vegas Sands is willing to invest more than $10 billion for an IR facility in Japan.
eSports market of Japan grows 13-fold last year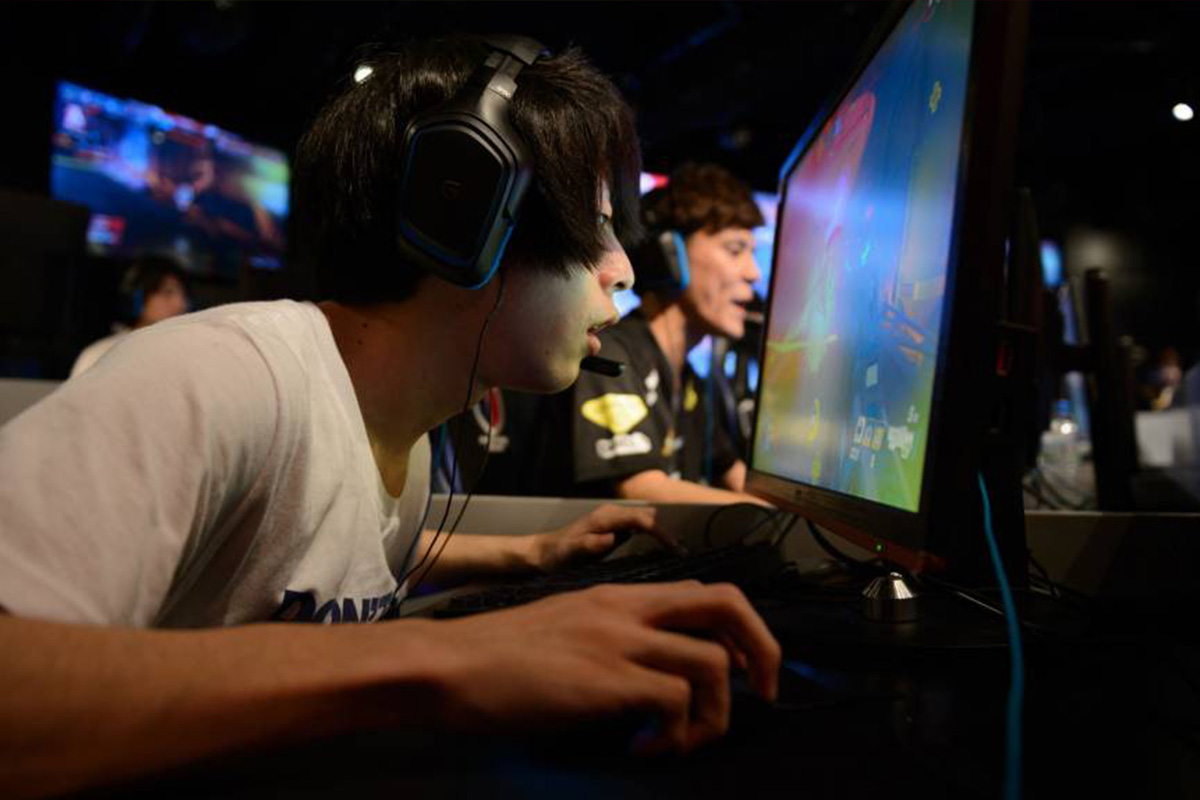 Reading Time:
1
minute
According to gaming industry publisher Gzbrain Inc, Japan's eSports market has grown by 13-fold to touch ¥4.8 billion (about $42.5 million) this year.
There has been a massive jump in revenue since competitive video gaming was legalised in February. The Japan Esports Union has also been set up, which provides professional licenses to gamers.
A number of new competitions have been planned. All these will make Japan's eSports fan base to grow further. The industry forecast is that the domestic market will touch about $90 million in 2022.