Association of Gaming Equipment Manufacturers (AGEM) Releases October 2018 Index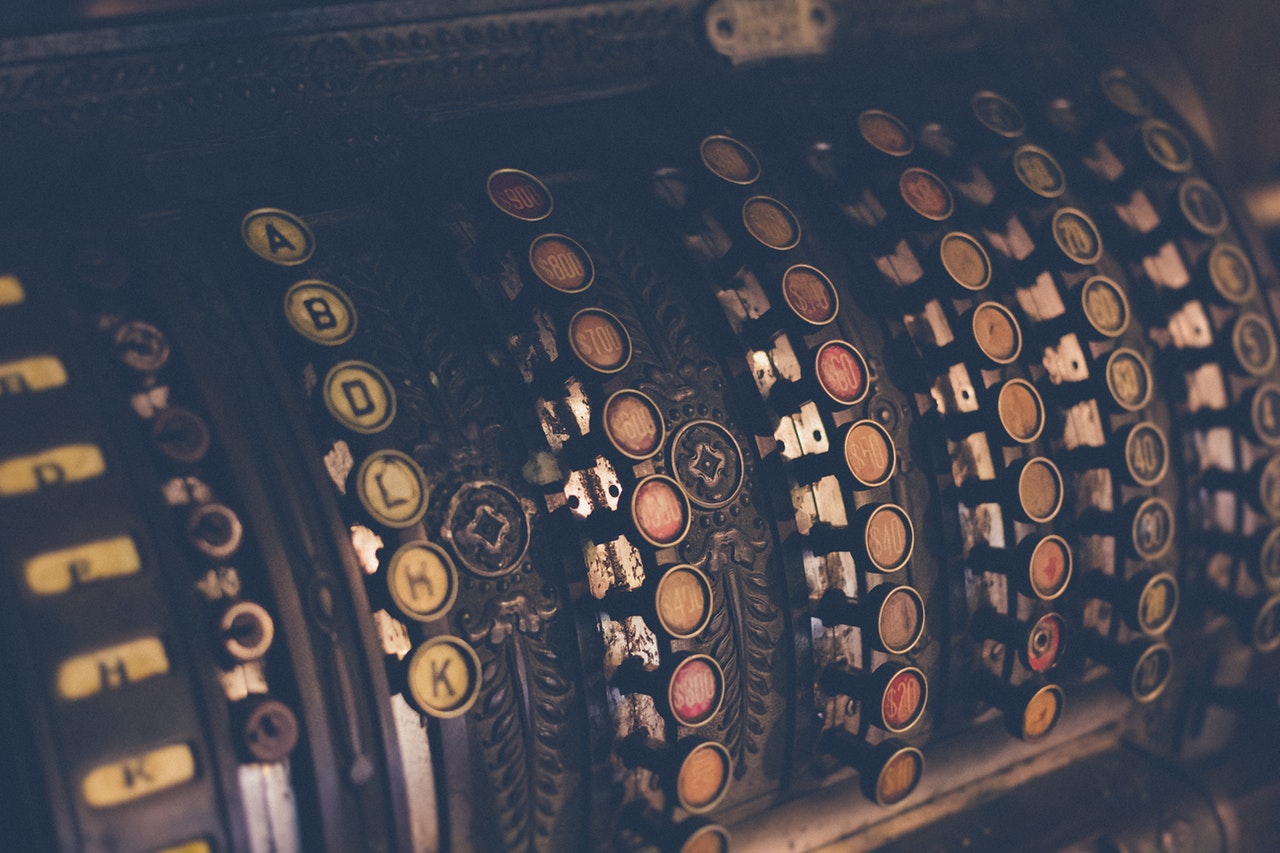 Reading Time:
6
minutes
The AGEM Index decreased in October 2018. The composite index finished the month at 452.16 points, a decline of 40.87 points or 8.29 percent, compared to September 2018. The AGEM Index reported a year-over-year decrease for the first time after 36 consecutive months of year-over-year increases. The AGEM Index decreased by 23.18 points, or 4.88 percent, on a year-over-year basis.
During the latest period, two of the 13 global gaming equipment manufacturers reported month-to-month increases in stock price. Eleven manufacturers reported decreases in stock price during the month.
The major stock market indices saw declines during the month. The S&P 500 reported a month-to-month decrease of 6.94 percent to 2,711.74. The Dow Jones Industrial Average dropped 5.07 percent to 25,115.76, while the NASDAQ decreased 9.20 percent during the period to 7,305.90.
Positive contributors to the October 2018 AGEM Index included the following:
Astro Corp. (Taiwan: 3064) contributed 0.10 points due to a 15.92 percent increase in stock price to NT$ 18.20.
TransAct Technologies (TACT) reported a 2.08 percent increase in stock price to $14.70, contributing 0.04 points.
Selected negative contributors included the following:
With its stock price falling 6.82 percent to AU$ 26.50, Aristocrat Leisure Limited (ASX: ALL) contributed negative 16.39 points.
Crane Co. (CR) reported a 11.50 percent decrease in stock price to $87.04, contributing negative 9.67 points.
Scientific Games (SGMS) recently released its financial results for the third quarter of 2018. On a year-over-year basis, revenue increased 6.8 percent from $768.9 million to $821.0 million. Net losses, however, also increased from $59.3 million to $351.6 million due to $338.7 million of restructuring and other charges, as well as an unfavorable verdict in a legal matter. Despite increased losses, consolidated adjusted earnings before interest, taxes, depreciation and amortization (consolidated adjusted EBITDA) increased by 8.9 percent from $299.0 million to $325.7 million on a year-over-year basis. Consolidated adjusted EBITDA margins also improved on a year-over-year basis, increasing from 38.9 percent to 39.7 percent.
PlayAGS Inc. (AGS) also released its third quarter financial results during the last month. Total revenue increased by 33.8 percent on a year-over-year basis, growing from $56.4 million to $75.5 million. Revenue growth is attributable to sales growth in the Canadian market and continued demand for the Orion Portrait and Orion Slant cabinet. Total adjusted EBITDA also increased by 14.2 percent on a year-over-year basis, growing from $29.4 million to $33.6 million, which was primarily driven by revenue growth. Total adjusted EBITDA margins decreased to 44 percent from 52 percent a year prior. This was primarily related to lower-margin equipment sales making up a larger portion of the company's revenue than before.
Agilysys Inc. (AGYS) announced financial results for the second quarter of its fiscal year 2019. Total net revenue increased 13.5 percent on a year-over-year basis to a record $34.2 million from $30.1 million. Net revenue increased due to growth in third-party hardware sales and the increased number of customers. Gross profit also increased on a year-over-basis by 15.5 percent from $15.4 million to $17.7 million, and gross profit margins increased from 51.0 percent to 51.9 percent. Gross profit margins increased due to decreases in costs of goods sold for professional services and support, maintenance and subscription services. Cost of good sold did increase, however, for the products themselves.
TransAct Technologies (TACT) also released its financial results for the third quarter of 2018. Net sales increased by 2.0 percent, growing from $15.5 million to a $15.8 on a year-over-year basis. Total sales growth is primarily attributable to growth in the company's Casino and Gaming segment, which experienced a 63 percent increase in domestic sales and a 58 percent increase in international casino and gaming sales. Gross profit increased 6.7 percent on a year-over-year basis from $7.5 million to $8.0 million, and gross profit margins increased on a year-over-year basis from 48.4 percent to 58.5 percent, which was attributed to a larger portion of higher-margin products in its sales mix and a lower share of lower-margin lottery printers in its sales mix.
The AGEM Index
The Association of Gaming Equipment Manufacturers (AGEM) produces the monthly AGEM Index that comprises 13 global gaming suppliers throughout the world. A total of eight suppliers are based in the United States and are listed on the NYSE, Nasdaq or OTC market, while two trade on the Australian exchange, one on the Tokyo exchange, and another trades on the Taiwan OTC exchange. The index is computed based on the month-end stock price (adjusted for dividends and splits) of each company and weighted based on approximation of market capitalization. Market capitalizations for manufacturers trading on foreign exchanges have been converted to US dollar-equivalents as of month-end for comparability purposes. The AGEM Index is based on a 100-point value as of January 2005.
About AGEM
AGEM is an international trade association representing manufacturers of electronic gaming devices, systems, lotteries, and components for the gaming industry. The Association works to further the interests of gaming equipment manufacturers throughout the world. Through political action, tradeshow partnerships, information dissemination and good corporate citizenship, the members of AGEM work together to create benefits for every company within the organization. Together, AGEM and its member organizations have assisted regulatory commissions and participated in the legislative process to solve problems and create a positive business environment.
AGEM Index
The AGEM index and overview is prepared by Applied Analysis (AA). AA is a Nevada-based advisory services firm providing consultation services for public and private entities. The company utilizes extensive experience in economics, information technology and finance to provide a wide range of services, including urban economic consulting, financial advisory services, market analysis, public policy analysis, hospitality industry and gaming consulting, and information system and technology consulting.
AGEM Membership Roster
AGEM Gold Members: AGS, Ainsworth Game Technology, Aristocrat Technologies, Everi, International Game Technology (IGT), Konami Gaming, Merkur Gaming, NOVOMATIC Group, Scientific Games and Sega Sammy Creation
AGEM Silver Members: Action Gaming, Aruze Gaming America, Betson Enterprises, Casino Technology, Crane Payment Innovations (CPI), Gaming Partners International (GPI), Inspired Gaming, JCM Global, Ortiz Gaming, Quixant PLC, Suzo-Happ Group, TCSJohnHuxley, TransAct Technologies and Zitro
AGEM Bronze Members: Abbiati Casino Equipment, Ace Systems Mx, Alfastreet, Amatic Industries, APEX gaming, Atlas Gaming, Astro Corp., BetConstruct, Bingotimes Digital Technology, Cammegh Limited, Century Gaming Technologies, CG Technology (CGT), Cole Kepro International, DR Gaming Technology (DRGT), Euro Games Technology (EGT), Exacta Systems, FBM, Galaxy Gaming, Gamblit Gaming, GameCo, Gaming Arts, Gaming Support, Glory Global Solutions, Grand Vision Gaming, Incredible Technologies, Interblock USA, Jackpot Digital, Jumbo Technology, Matsui Gaming Machine Co., Metronia, Patriot Gaming & Electronics, PDS Gaming, RCT Gaming, Spintec, Table Trac, Weike Gaming Technology, Wells-Gardner Technologies, Win Systems and Worldpay Gaming
AGEM Associate Members: 3M Touch Systems, Adlink Technology, Advantech-Innocore, Agilysys, ArdentSky, Arrow International, Asimex Global, Atrient, Automated Cashless Systems, Automated Systems America, Inc. (ASAI), Axiomtek, BDO USA, British Group Interactive (BGI), Capco, Carmanah Signs, Catapult Global, CDC Gaming Reports, CMC Trading Engineering (International) Ltd, Comer Holdings, Comtrade Gaming, Cooper Levenson, Deloitte LLP, Digital Instinct, DiTronics Financial Services, Dominode, Duane Morris LLP, E4 Gaming, EFCOtec Corporation, Eilers & Krejcik Gaming, Elite Gaming Technology, Fantini Research, Finnegan, Henderson, Farabow, Garrett & Dunner, Fox Rothschild, G2 Game Design, Gambling Compliance, Gamesman, Gaming Capital Group, GAN, Ganlot, Gary Platt Manufacturing, Gasser Chair Company, Genesis Interactive Technologies, GET IN Global, Global Gaming Business (GGB) Magazine, Global Gaming Group (G3), Greenberg Traurig, GSL Gaming Group, House Advantage, Howard & Howard, Impact Display Solutions, Intel, IPS, James Industries, James Industry Research Group, Jones Walker, JP Morgan Chase, KEY-BAK, Kiron Interactive, Kontron, Lazcano Sámano, Lewis Roca Rothgerber Christie, Lightstone Solutions, Majestic Realty, Millennial Esports, NanoLumens, Nanoptix, Olsen Gaming / Spectronix, Outpost Creative, Patir Casino Seating, Plus Studios, Portilla Ruy-Díaz y Aguilar, Posiflex Business Machines, Proforma GPS, Regulatory Management Counselors (RMC), Rising Digital, RMMC, RSM US LLP, SAP, SCA Gaming, Sightline Payments, Southco, Southwest Manufacturing Services, Spin Games, StylGame USA, Taft Stettinius & Hollister, Talent Associates, The Bright Group, The United States Playing Card Company, Touch Dynamic, Tournament One, TOVIS, TraffGen USA, Veridocs, Wells Fargo, Yogonet, Young Electric Sign Company (YESCO) and Zebra Technologies
For More Information, Contact:
Marcus Prater, Executive Director
P.O. Box 50049, Henderson, NV 89016-0049
702.812.6932 |
US domestic casinos record a revenue of $42.7 billion in 2018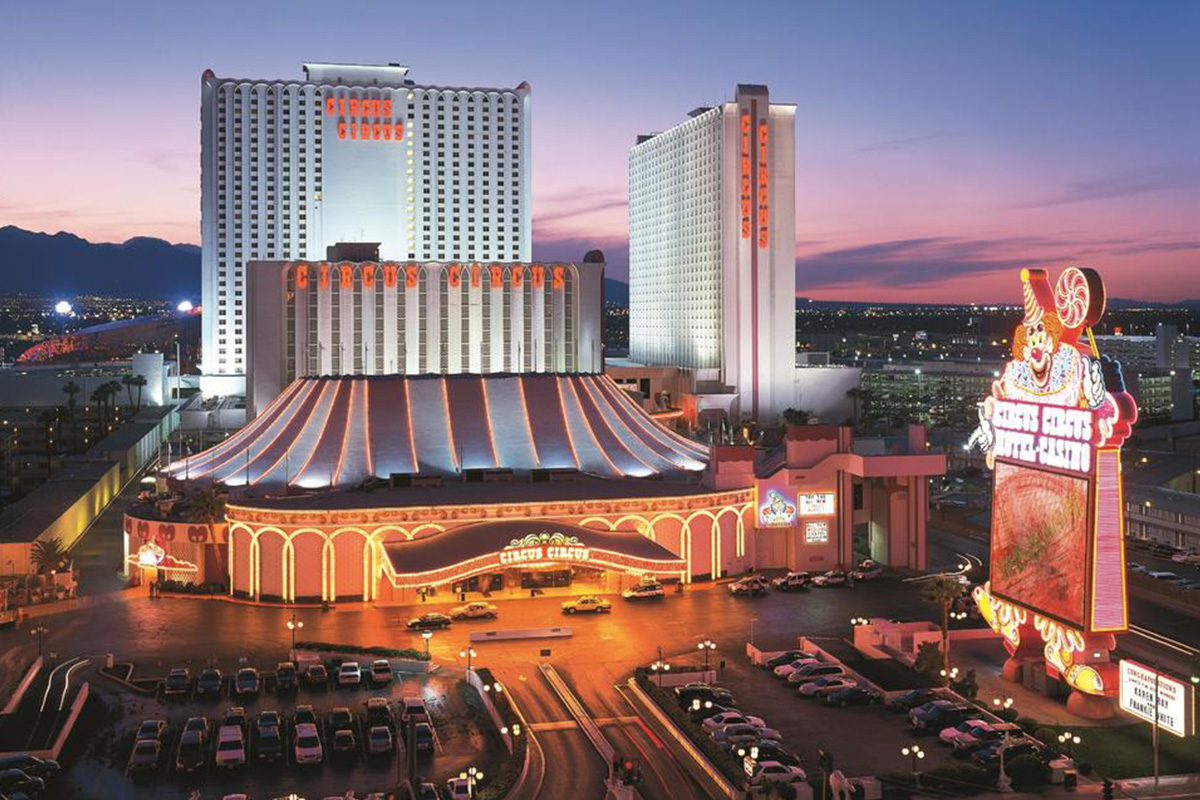 Reading Time:
1
minute
Domestic commercial casinos in the USA posted a revenue of nearly $42.7 billion in 2018, marking an increase of 4 per cent year on year. This is also the highest ever total for the country's gambling industry.
The Adams Revenue Revue, prepared by Reno-based gaming analyst and consultant Ken Adams for CDC Gaming Reports, indicates that 23 commercial casino markets reported gross gaming revenue (GGR) totalling $42.69 billion.
Adams termed 2018 as "a good year," with increased earnings stemming from the opening of new casinos in Atlantic City, Massachusetts, and New York. The $42.7 billion win is a $1.5 billion premium on 2017's total haul.
December revenue was fuelled by the introduction of new casinos, more (slot machine-like) VLTs, and, in the last half of the year, by sports betting, Adams wrote.
Despite the US gaming industry's best casino revenue win in the nation's history, associated stocks do not reflect the same prosperity. A downward second half for the US stock market pushed shares lower for major operators including MGM Resorts, Caesars Entertainment, Wynn Resorts, and Las Vegas Sands.
Nevada, the richest casino state in America, reported $11.9 billion in GGR last year, its third highest mark in history. Despite the Silver State losing its monopoly on sports betting following the Supreme Court's repeal of the federal ban last May, Nevada sportsbooks recorded a record $5 billion handle, and record $301 million win.
Pennsylvania commercial casinos enjoyed their best year in history, with GGR totaling $3.24 billion.
Scientific Games to Reschedule Investor Conference Call on Thursday, February 21, 2019 to 8:30 a.m. Eastern Time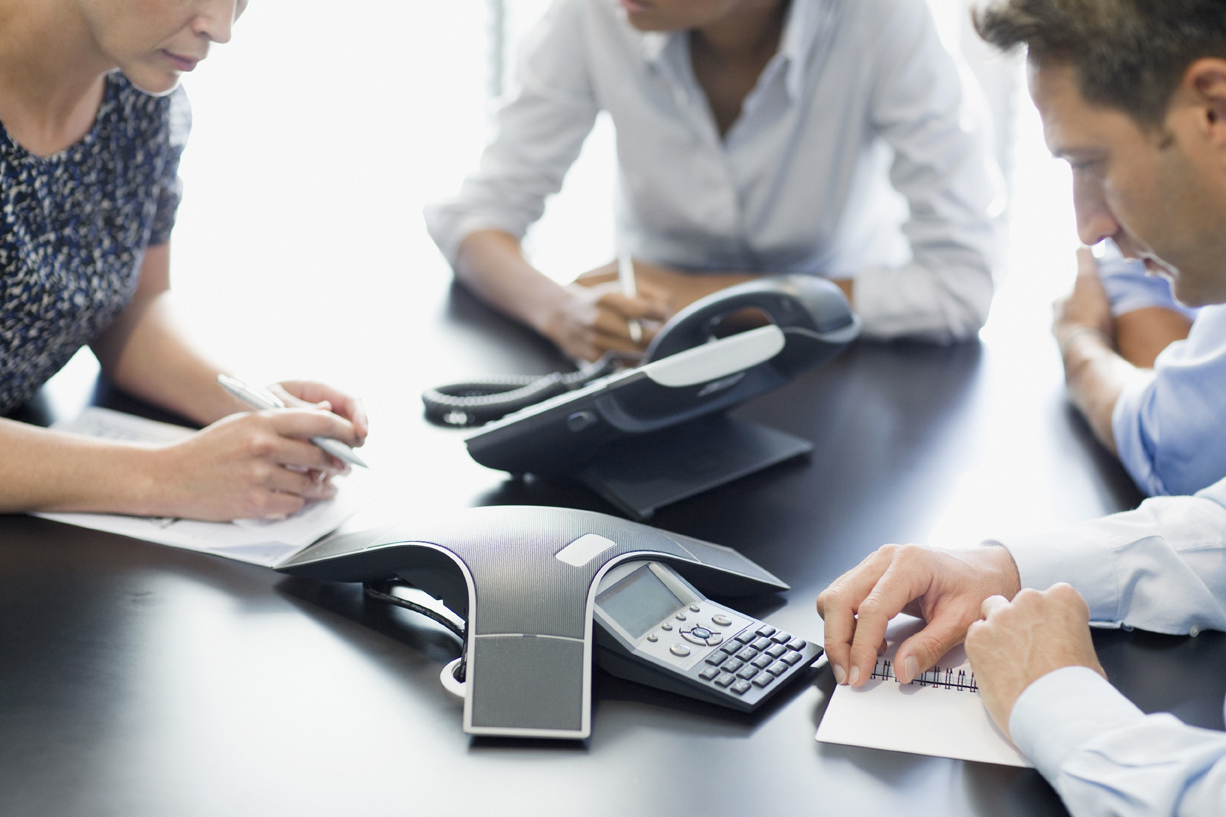 Reading Time:
1
minute
Scientific Games Corporation announced it is rescheduling the release of results for its fourth quarter ended December 31, 2018 on Thursday, February 21, 2019 to before the market opens. The Company will host an investor conference call and simultaneous webcast that day at 8:30 a.m. Eastern Time to discuss these results. The call was originally scheduled for Thursday, February 21 at 4:30 p.m. Eastern Time. Analysts and investors on the conference call will have an opportunity to ask questions.
We encourage participants to pre-register for the conference call by using the following link. Callers who pre-register will be given a conference passcode and unique PIN to gain immediate access to the call and bypass the live operator.  Participants may pre-register at any time, including up to the call start time. To pre-register, click here: Scientific Games Investor Call.
Investor Conference Call

Thursday, February 21, 2019

8:30 a.m. Eastern Time / 5:30 a.m. Pacific Time
Those without internet access or unable to pre-register may dial in by calling: 

All participants:  +1 (412) 317-5420

Conference ID: Scientific Games Corporation Investor Call
Webcast:

To access the live webcast of the call, please visit the Company's website at www.scientificgames.com and click on the webcast link under the investor information section. A replay of the webcast will be available approximately one hour after the webcast and will be archived on the Company's website.
Hard Rock Hotel & Casino Sacramento at Fire Mountain Holds Historic Topping Off Ceremony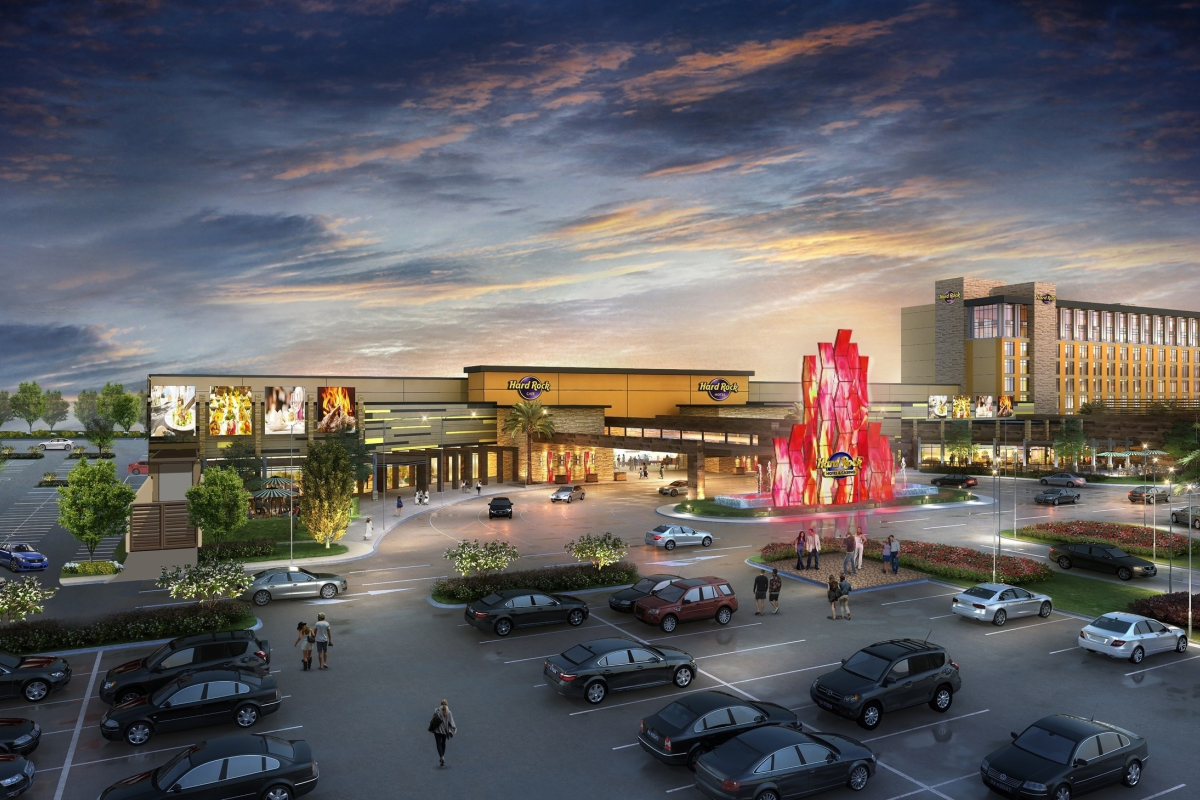 Reading Time:
2
minutes
Commemorates partnership between The Seminole Tribe of Florida and Enterprise Rancheria
Hard Rock Hotel & Casino Sacramento at Fire Mountain held a topping off ceremony on Feb. 13, 2019, to celebrate reaching this major construction milestone in the project. The highly-anticipated property is slated to be the premier entertainment destination in Northern California once it opens in fall of 2019.
"I want to thank everyone involved in this momentous development," said Mark Birtha, president of Hard Rock Hotel & Casino Sacramento at Fire Mountain. "It is such an incredible feeling of pride and excitement seeing it coming to life. I know this property is going to be a landmark in the region and a shining representation of all the Hard Rock brand has to offer."
During the event, the final beam, signed by tribal members, was grandly lifted up by a crane to the top of the structure. As part of the ceremony, Hard Rock executives and tribal council recognized the construction workers' incredible efforts and commitment to the project. The topping off event also commemorated the historic partnership between two Native American Tribes — The Seminole Tribe of Florida, owners of Hard Rock International and Enterprise Rancheria.
"This is truly a great day for our Tribe and community and for the workers, customers and business partners of our region," said Enterprise Rancheria Tribal Chairperson Glenda Nelson. "Partnering with Hard Rock and the Seminole Tribe is a real game changer with their world-recognized brand, commitment to premium quality experiences across a full spectrum of hospitality and entertainment options, and unique corporate values make them a dream partner for us."
Situated in the North Sacramento Valley, the property will offer the latest in live music and entertainment, hospitality, world-class gaming and exceptional cuisine. It will feature a hotel with multiple suite offerings, a large gaming facility with over 1,800 slot machine and table game positions, along with an outdoor pool and deck area, large meeting space and a great selection of bars and restaurants. The property also includes signature brand amenities like the Rock Shop® and Body Rock® fitness center.
Hard Rock Hotel & Casino Sacramento at Fire Mountain is expected to create more than 2,000 construction jobs upon its completion, with nearly 750 working at peak times on the project any given day. The development includes approximately 1,500 tons of steel (1/10th the weight of the Brooklyn Bridge steel), 15,000 cubic yards of concrete (if paved, would stretch to downtown Sacramento), 550 tons of rebar steel (laid from end to end, would stretch to San Francisco), 120 miles of electrical conduit, as well as 380 miles of wire and cabling (would stretch from Sacramento to Los Angeles) being used for the project. Upon opening later this year, the hotel-casino will employ over 1,000 full-time and part-time team members.
Source: Hard Rock International