Association of Gaming Equipment Manufacturers (AGEM) Releases October 2018 Index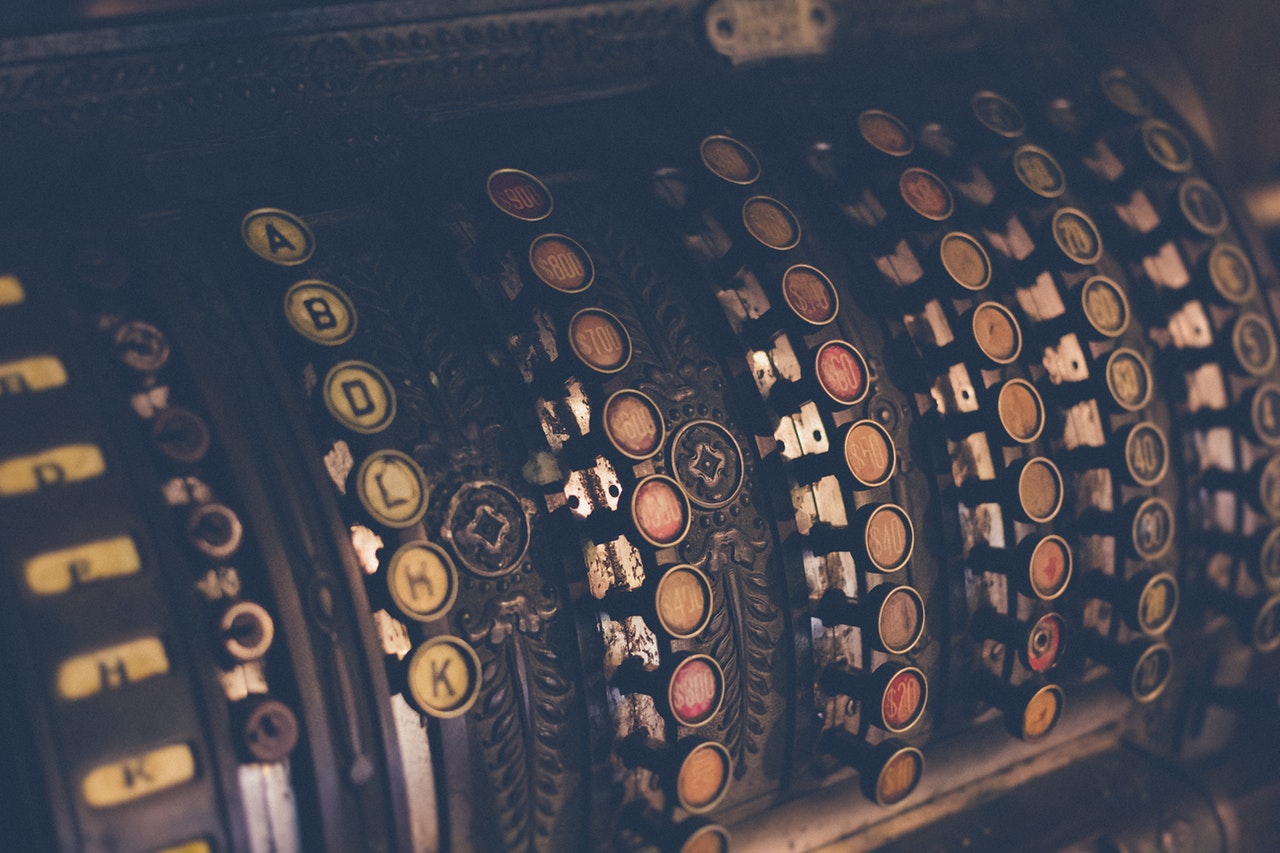 Reading Time:
6
minutes
The AGEM Index decreased in October 2018. The composite index finished the month at 452.16 points, a decline of 40.87 points or 8.29 percent, compared to September 2018. The AGEM Index reported a year-over-year decrease for the first time after 36 consecutive months of year-over-year increases. The AGEM Index decreased by 23.18 points, or 4.88 percent, on a year-over-year basis.
During the latest period, two of the 13 global gaming equipment manufacturers reported month-to-month increases in stock price. Eleven manufacturers reported decreases in stock price during the month.
The major stock market indices saw declines during the month. The S&P 500 reported a month-to-month decrease of 6.94 percent to 2,711.74. The Dow Jones Industrial Average dropped 5.07 percent to 25,115.76, while the NASDAQ decreased 9.20 percent during the period to 7,305.90.
Positive contributors to the October 2018 AGEM Index included the following:
Astro Corp. (Taiwan: 3064) contributed 0.10 points due to a 15.92 percent increase in stock price to NT$ 18.20.
TransAct Technologies (TACT) reported a 2.08 percent increase in stock price to $14.70, contributing 0.04 points.
Selected negative contributors included the following:
With its stock price falling 6.82 percent to AU$ 26.50, Aristocrat Leisure Limited (ASX: ALL) contributed negative 16.39 points.
Crane Co. (CR) reported a 11.50 percent decrease in stock price to $87.04, contributing negative 9.67 points.
Scientific Games (SGMS) recently released its financial results for the third quarter of 2018. On a year-over-year basis, revenue increased 6.8 percent from $768.9 million to $821.0 million. Net losses, however, also increased from $59.3 million to $351.6 million due to $338.7 million of restructuring and other charges, as well as an unfavorable verdict in a legal matter. Despite increased losses, consolidated adjusted earnings before interest, taxes, depreciation and amortization (consolidated adjusted EBITDA) increased by 8.9 percent from $299.0 million to $325.7 million on a year-over-year basis. Consolidated adjusted EBITDA margins also improved on a year-over-year basis, increasing from 38.9 percent to 39.7 percent.
PlayAGS Inc. (AGS) also released its third quarter financial results during the last month. Total revenue increased by 33.8 percent on a year-over-year basis, growing from $56.4 million to $75.5 million. Revenue growth is attributable to sales growth in the Canadian market and continued demand for the Orion Portrait and Orion Slant cabinet. Total adjusted EBITDA also increased by 14.2 percent on a year-over-year basis, growing from $29.4 million to $33.6 million, which was primarily driven by revenue growth. Total adjusted EBITDA margins decreased to 44 percent from 52 percent a year prior. This was primarily related to lower-margin equipment sales making up a larger portion of the company's revenue than before.
Agilysys Inc. (AGYS) announced financial results for the second quarter of its fiscal year 2019. Total net revenue increased 13.5 percent on a year-over-year basis to a record $34.2 million from $30.1 million. Net revenue increased due to growth in third-party hardware sales and the increased number of customers. Gross profit also increased on a year-over-basis by 15.5 percent from $15.4 million to $17.7 million, and gross profit margins increased from 51.0 percent to 51.9 percent. Gross profit margins increased due to decreases in costs of goods sold for professional services and support, maintenance and subscription services. Cost of good sold did increase, however, for the products themselves.
TransAct Technologies (TACT) also released its financial results for the third quarter of 2018. Net sales increased by 2.0 percent, growing from $15.5 million to a $15.8 on a year-over-year basis. Total sales growth is primarily attributable to growth in the company's Casino and Gaming segment, which experienced a 63 percent increase in domestic sales and a 58 percent increase in international casino and gaming sales. Gross profit increased 6.7 percent on a year-over-year basis from $7.5 million to $8.0 million, and gross profit margins increased on a year-over-year basis from 48.4 percent to 58.5 percent, which was attributed to a larger portion of higher-margin products in its sales mix and a lower share of lower-margin lottery printers in its sales mix.
The AGEM Index
The Association of Gaming Equipment Manufacturers (AGEM) produces the monthly AGEM Index that comprises 13 global gaming suppliers throughout the world. A total of eight suppliers are based in the United States and are listed on the NYSE, Nasdaq or OTC market, while two trade on the Australian exchange, one on the Tokyo exchange, and another trades on the Taiwan OTC exchange. The index is computed based on the month-end stock price (adjusted for dividends and splits) of each company and weighted based on approximation of market capitalization. Market capitalizations for manufacturers trading on foreign exchanges have been converted to US dollar-equivalents as of month-end for comparability purposes. The AGEM Index is based on a 100-point value as of January 2005.
About AGEM
AGEM is an international trade association representing manufacturers of electronic gaming devices, systems, lotteries, and components for the gaming industry. The Association works to further the interests of gaming equipment manufacturers throughout the world. Through political action, tradeshow partnerships, information dissemination and good corporate citizenship, the members of AGEM work together to create benefits for every company within the organization. Together, AGEM and its member organizations have assisted regulatory commissions and participated in the legislative process to solve problems and create a positive business environment.
AGEM Index
The AGEM index and overview is prepared by Applied Analysis (AA). AA is a Nevada-based advisory services firm providing consultation services for public and private entities. The company utilizes extensive experience in economics, information technology and finance to provide a wide range of services, including urban economic consulting, financial advisory services, market analysis, public policy analysis, hospitality industry and gaming consulting, and information system and technology consulting.
AGEM Membership Roster
AGEM Gold Members: AGS, Ainsworth Game Technology, Aristocrat Technologies, Everi, International Game Technology (IGT), Konami Gaming, Merkur Gaming, NOVOMATIC Group, Scientific Games and Sega Sammy Creation
AGEM Silver Members: Action Gaming, Aruze Gaming America, Betson Enterprises, Casino Technology, Crane Payment Innovations (CPI), Gaming Partners International (GPI), Inspired Gaming, JCM Global, Ortiz Gaming, Quixant PLC, Suzo-Happ Group, TCSJohnHuxley, TransAct Technologies and Zitro
AGEM Bronze Members: Abbiati Casino Equipment, Ace Systems Mx, Alfastreet, Amatic Industries, APEX gaming, Atlas Gaming, Astro Corp., BetConstruct, Bingotimes Digital Technology, Cammegh Limited, Century Gaming Technologies, CG Technology (CGT), Cole Kepro International, DR Gaming Technology (DRGT), Euro Games Technology (EGT), Exacta Systems, FBM, Galaxy Gaming, Gamblit Gaming, GameCo, Gaming Arts, Gaming Support, Glory Global Solutions, Grand Vision Gaming, Incredible Technologies, Interblock USA, Jackpot Digital, Jumbo Technology, Matsui Gaming Machine Co., Metronia, Patriot Gaming & Electronics, PDS Gaming, RCT Gaming, Spintec, Table Trac, Weike Gaming Technology, Wells-Gardner Technologies, Win Systems and Worldpay Gaming
AGEM Associate Members: 3M Touch Systems, Adlink Technology, Advantech-Innocore, Agilysys, ArdentSky, Arrow International, Asimex Global, Atrient, Automated Cashless Systems, Automated Systems America, Inc. (ASAI), Axiomtek, BDO USA, British Group Interactive (BGI), Capco, Carmanah Signs, Catapult Global, CDC Gaming Reports, CMC Trading Engineering (International) Ltd, Comer Holdings, Comtrade Gaming, Cooper Levenson, Deloitte LLP, Digital Instinct, DiTronics Financial Services, Dominode, Duane Morris LLP, E4 Gaming, EFCOtec Corporation, Eilers & Krejcik Gaming, Elite Gaming Technology, Fantini Research, Finnegan, Henderson, Farabow, Garrett & Dunner, Fox Rothschild, G2 Game Design, Gambling Compliance, Gamesman, Gaming Capital Group, GAN, Ganlot, Gary Platt Manufacturing, Gasser Chair Company, Genesis Interactive Technologies, GET IN Global, Global Gaming Business (GGB) Magazine, Global Gaming Group (G3), Greenberg Traurig, GSL Gaming Group, House Advantage, Howard & Howard, Impact Display Solutions, Intel, IPS, James Industries, James Industry Research Group, Jones Walker, JP Morgan Chase, KEY-BAK, Kiron Interactive, Kontron, Lazcano Sámano, Lewis Roca Rothgerber Christie, Lightstone Solutions, Majestic Realty, Millennial Esports, NanoLumens, Nanoptix, Olsen Gaming / Spectronix, Outpost Creative, Patir Casino Seating, Plus Studios, Portilla Ruy-Díaz y Aguilar, Posiflex Business Machines, Proforma GPS, Regulatory Management Counselors (RMC), Rising Digital, RMMC, RSM US LLP, SAP, SCA Gaming, Sightline Payments, Southco, Southwest Manufacturing Services, Spin Games, StylGame USA, Taft Stettinius & Hollister, Talent Associates, The Bright Group, The United States Playing Card Company, Touch Dynamic, Tournament One, TOVIS, TraffGen USA, Veridocs, Wells Fargo, Yogonet, Young Electric Sign Company (YESCO) and Zebra Technologies
For More Information, Contact:
Marcus Prater, Executive Director
P.O. Box 50049, Henderson, NV 89016-0049
702.812.6932 |
Republican Senator Says Anti-Loot Box Bill Mainly Focus on Children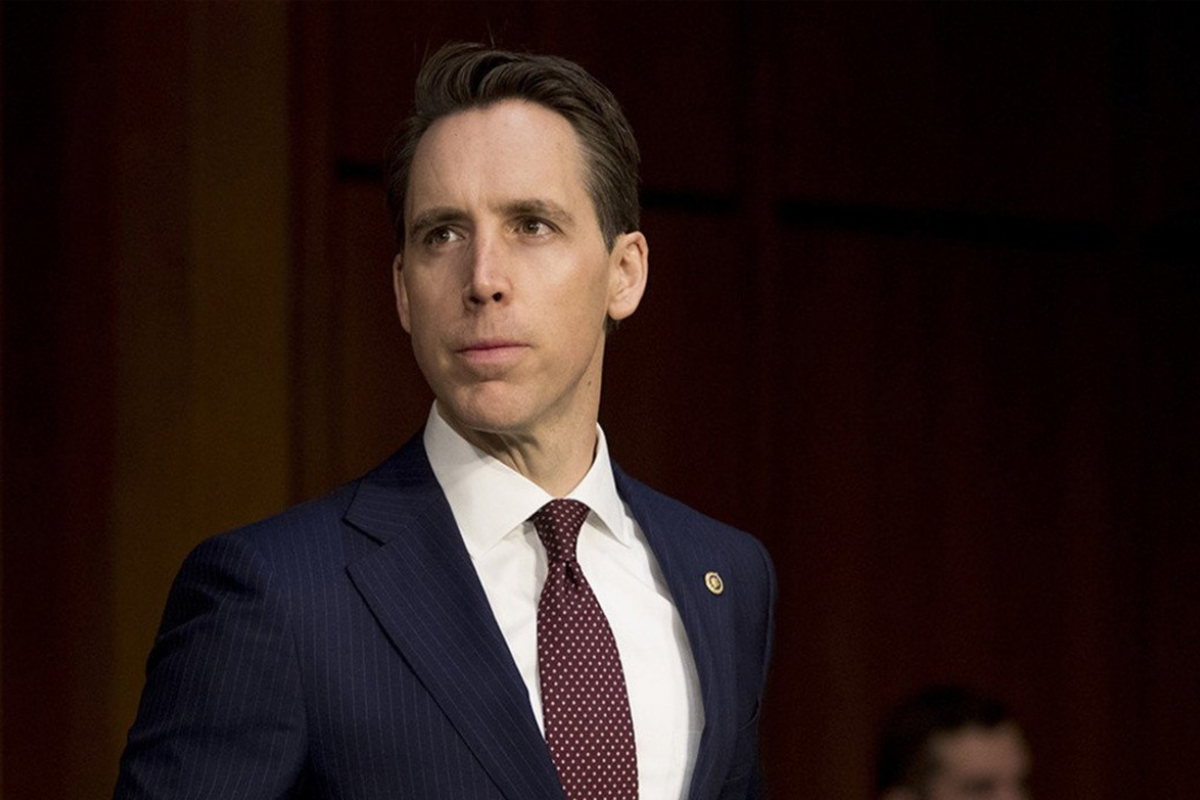 Reading Time:
1
minute
Josh Hawley, the Republican senator, has made waves with his proposal "Protecting Children from Abusive Games Act." The bill would ban loot boxes and microtransactions in games "designed for children." According to Hawley, children are the main focus of the bill.
Hawley revealed that the idea for the bill came from "being a parent of two little boys," as well as "talking to a lot of parents." He also mentioned that he has heard from "lots of gamers" about their worries about the increasing volume of microtransactions in all kinds of games. Hawley also said that his children do not currently play games at all.
According to Hawley, children may not "know the nature of these microtransactions." Comparing them to casinos, which of course minors aren't legally able to enter, he noted that this bill falls in line with other efforts to "regulate what our children are exposed to."
The Cordish Companies Announces Key Executive Appointments In Gaming Division Expansion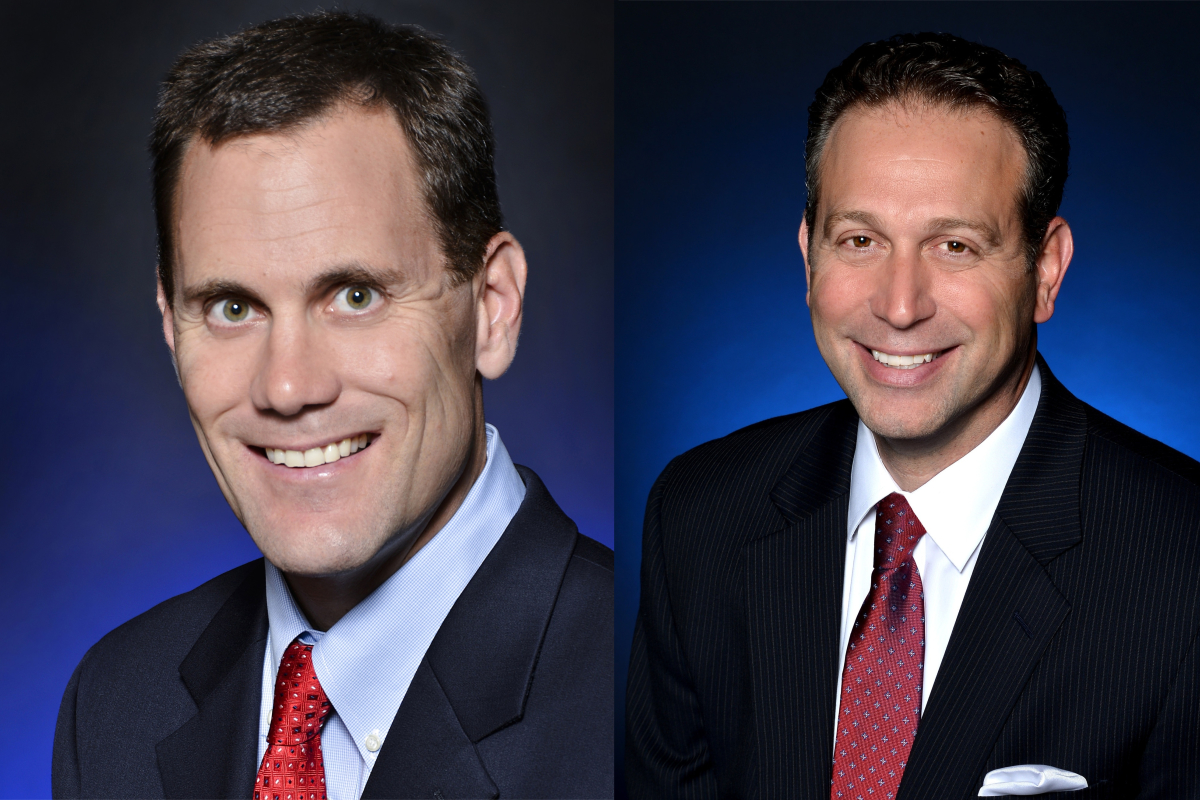 Reading Time:
3
minutes
Travis Lamb Elevated to Chief Financial Officer of Cordish Gaming Group; Anthony Faranca Named Executive Vice President & General Manager of Live! Casino & Hotel in Hanover, Maryland
The Cordish Companies announced key appointments to its corporate executive team in the Gaming & Lodging division, as the company moves to expand the Live! brand in the Mid-Atlantic region with the development of two new gaming properties in Pennsylvania.
TRAVIS LAMB, who most recently served as Executive Vice President & General Manager of Live! Casino & Hotel, in Hanover, MD, has been elevated to the new position of Chief Financial Officer for Cordish Gaming Group, the company's international gaming division.
Succeeding Lamb will be ANTHONY FARANCA who joins the company as Executive Vice President & General Manager of Live! Casino & Hotel. Both appointments are effective immediately.
The announcements come as The Cordish Companies prepares for significant growth with the addition of two new gaming properties, including Live! Casino & Hotel in Philadelphia, PA, and Live! Casino in Westmoreland County, PA, just outside of Pittsburgh. Additionally, Live! Casino & Hotel in Maryland is putting the finishing touches on a significant expansion of its Event Center to accommodate up to 4,000 seats upon completion.
"We are incredibly fortunate as a company to have a leader as skilled and knowledgeable as Travis and we're pleased to elevate him to a position where he can have even greater impact on the growth of our gaming ventures in both Maryland and Pennsylvania," said David Cordish, Chairman, The Cordish Companies. "We are also thrilled to have a gaming executive as experienced as Anthony on board and know he will be a fantastic addition to our flagship property in Maryland."
TRAVIS LAMB is a senior level executive with more than 25 years of experience in the casino gaming industry, primarily serving in strategic planning and analysis and financial leadership positions. In his new capacity as CFO of Cordish Gaming Group, Mr. Lamb will oversee the planning, implementation and management of all the financial activities of the company's gaming projects, including the newest ventures in Philadelphia and Pittsburgh.
Mr. Lamb joined The Cordish Companies as Chief Financial Officer of Live! Casino & Hotel and was later promoted to General Manager, where he oversaw the addition of the flagship Live! Hotel and the expansion of the Live! Event Center. Prior, Mr. Lamb served as Vice President of Finance at Harrah's Philadelphia Casino & Racetrack, where his duties included managing financial accounting, income audits, planning & analysis, risk management and regulatory compliance, while overseeing a financial team of 100 employees. He also spent six years as Harrah's Eastern Division Vice President of Financial Planning & Analysis, working with ten properties from Iowa to Atlantic City, including Canada and the Bahamas. Mr. Lamb also has ten years of experience serving in finance leadership positions with Harrah's East Chicago Riverboat Casino Hotel and Showboat Atlantic City Casino Hotel.
ANTHONY FARANCA brings more than 25 years of diverse management experience from multiple gaming jurisdictions to his new role as Executive Vice President and General Manager of Live! Casino & Hotel in Maryland, where he will assume oversight of the day-to-day management and operations of one of the largest commercial casinos in the country.
Mr. Faranca most recently served as Vice President and General Manager for Station Casinos in Las Vegas, Nevada, before joining the Live! Team. Prior, he held the position of Vice President and General Manager for Parx Casino in Pennsylvania, where he helped affirm the property's status as the number one revenue-producing facility in the state. In addition, Mr. Faranca spent several years in Atlantic City, New Jersey, where he served as Vice President of National Casino Marketing for Caesars Entertainment. Throughout his career, Mr. Faranca has helped organizations drive growth through effective marketing, enhanced guest service and team member engagement.
"During this exciting time, it is our primary focus to place attention on the projects at hand, while continuing to deliver the same level of excellent customer service that our guests have come to expect at Live! Casino & Hotel," said Rob Norton, President of Cordish Gaming Group. "These appointments not only strengthen our corporate gaming division, but also position us to enhance the results of our existing operations, while pursuing development in other gaming jurisdictions."
Source: The Cordish Companies
MGM Ends the Talks to Buy Encore Boston Harbor Casino Resort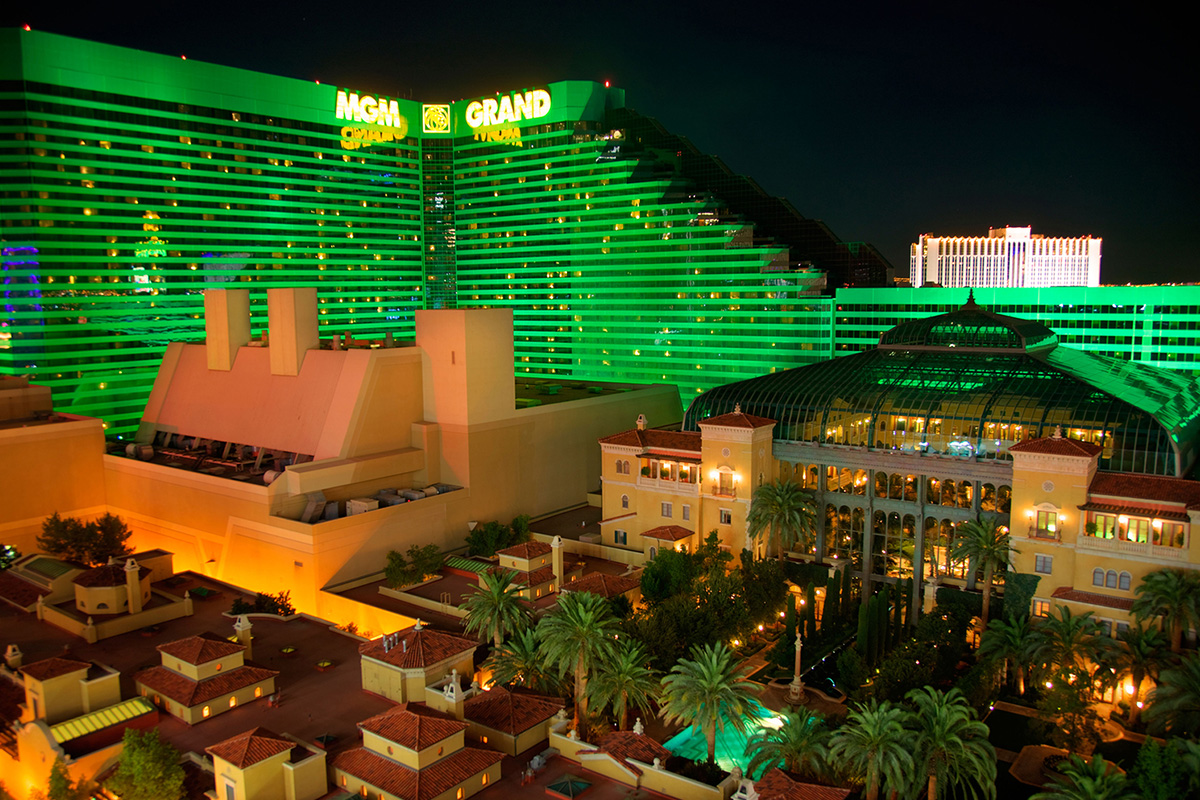 Reading Time:
1
minute
MGM has ended the talks with Wynn Resort to buy the Encore Boston Harbor Casino. The nearly finished property and Wynn Resorts as a whole were roped in a scandal of massive proportions that stemmed from multiple sexual misconduct allegations leveled against the casino operator's ex-boss and founder Steve Wynn.
MGM said in a statement that they "have noted the anxiety raised by various stakeholders regarding a transaction" and that they think "the best course of action is to discontinue discussions" concerning the opportunity to buy Encore Boston Harbor. The statement further read that the company wishes to have "a positive impact on communities in which we operate."
Wynn Resorts said in a statement that it has agreed to cease discussions with MGM "after careful consideration." The company added that it is committed to opening and running the 671-room hotel and casino resort located along the Mystic River in Everett.