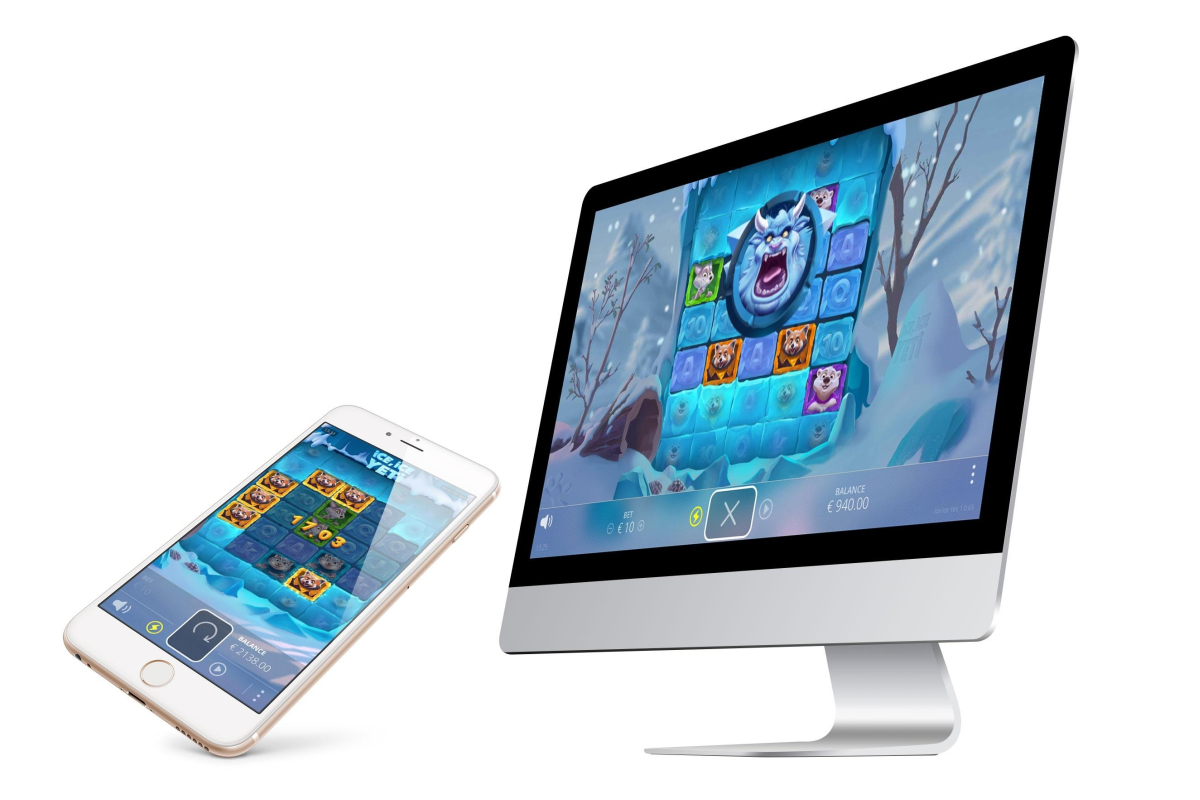 Reading Time:
2
minutes
Nolimit's furry critters are on the loose – Beware of the Angry Yeti!
It's that time of the year again. Winter has arrived, and the day grows shorter and shorter. Another chapter in Nolimit's labour intensive journey to deliver another fun faired experience has reached the end of year and the young team of talented, passionate and eager tinkerers at Nolimit are happy to announce their latest release – Welcome to Ice Ice Yeti! Nolimit's cutest and most rewarding game to date!
Giving way to the season ahead, Ice Ice Yeti is designed to appeal to players of all kind – with expanding reels from 5×4 growing up to 5×7, the game is a definite pleaser to all those seeking the biggest rewards after a good chase. Boasting over 16,000 ways of possible winning combinations and over 8820x multiplier possible win, this is Nolimit's most volatile game to date.
Ice Ice Yeti, will take you to a frozen snowdrift valley where a bunch of little rascals are disturbing the peace and trying to awaken a very cranky Yeti. With an ice breaking rage, the game delivers multiple chances to collect all paying symbols and lock in some staggering combinations. Collect as many Yeti Wilds and unlock the frozen blocks to create a potentially impressive win!
Like all content from the software provider, Ice Ice Yeti is yet another title built in HTML5, available across all devices and leading operating systems, also marking the 12th and final 2018 release by the provider.
Per Lindheimer, Product Owner at Nolimit City, said: "Winter is coming and Ice Ice Yeti is here to keep you entertained during these dark and cold days. This game really has something to discover for every type of player; the hunt for the Yeti has begun!"
"Ice Ice Yeti was made to bring fun and excitement to the gaming experience and I'm confident players will love this unique encounter with the mysterious Yeti!"
Ice Ice Yeti is available on all Nolimit City partners from November 15th.
About Nolimit City:
Nolimit City is a Stockholm-based online casino platform and game developer, offering high-quality content and services to operators around the world. The company has designed and developed its platform in-house from the ground-up; delivering a strong and powerful engine that can take large volumes of play and social interaction in its stride, on both desktop and mobile. It is coupled to an innovative back office and bonus toolbox, providing a one-stop shop for our partners. It is hugely flexible, and can be tailored to individual operator requirements and needs. We employ some of the smartest minds and artistic talents in the industry; people passionate about gambling and technology. They have helped us to create a portfolio bursting with fun and engaging games for both casino and lottery operators.
Australian NAB Bank Offers Gambling Restriction Option In App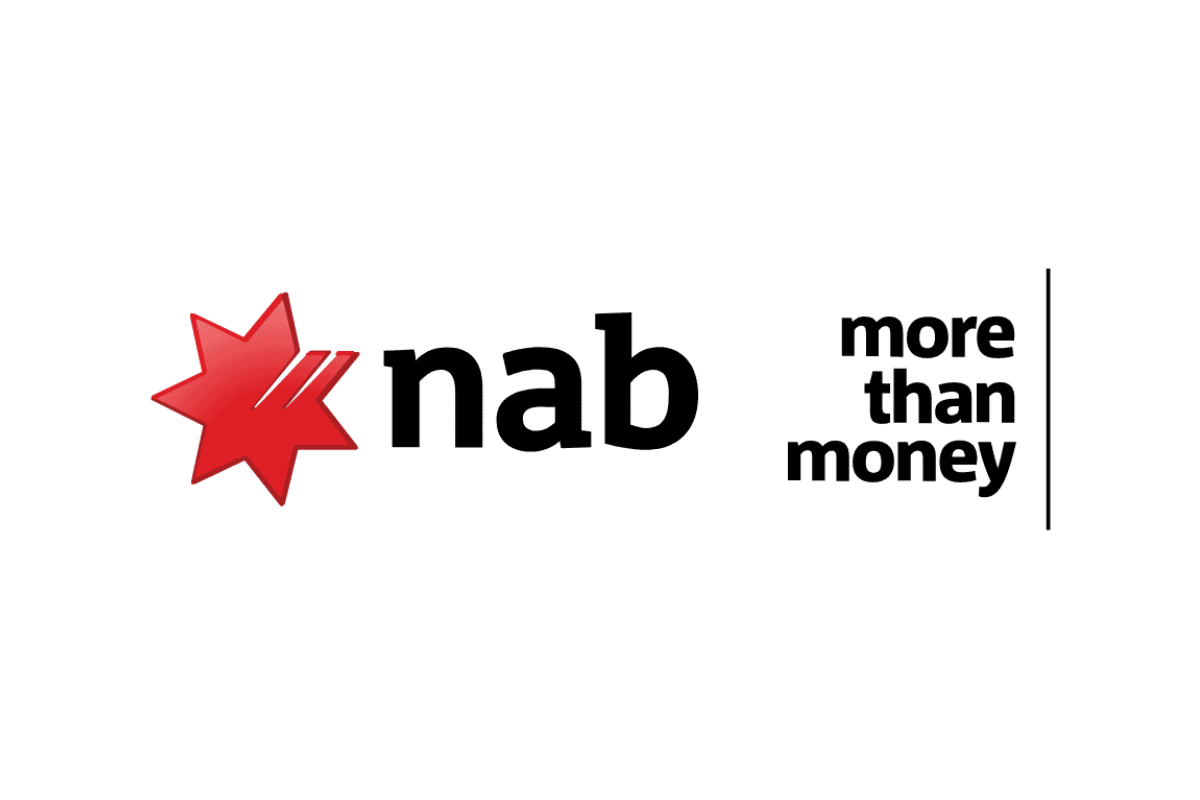 Reading Time:
2
minutes
NAB is providing new ways for customers to take greater control over their finances, becoming the first Australian bank to offer the option to block gambling transactions via its app.
All retail banking customers with NAB Visa Credit or NAB Visa Debit cards can now restrict most gambling transactions with immediate effect – with just one touch.
The gambling block capability was first implemented via iOS devices in December 2019, and has now been expanded to Android devices. NAB also remains the only major Australian bank to offer a restriction option on debit cards.
NAB Chief Customer Experience Officer Rachel Slade said the new app feature would support Australians in controlling their financial future. In December, the latest annual Australian Gambling Statistics report revealed almost $25 billion of gambling expenditure in 2017-18, with this figure rising by around 5 per cent on the year prior.
"It's very easy to place a bet, so there's real value in giving people the option to plan ahead and control their spending. This tool is designed to put the choice in the hands of our customers," Ms Slade said.
"Since commencing the roll-out in December we have seen more than 10,000 customers turn on the restriction, highlighting the importance of offering easy-to-use tools for customers to manage their finances."
The new app capability comes as Australians continue to face significant budgeting challenges, with the NAB Australian Wellbeing Survey, released Wednesday, revealing rising financial anxiety and one in four Australians experiencing some form of financial stress or hardship over the past three months.
"We're making it easier for customers to take greater control over their money," Ms Slade said.
"We also recognise problem gambling remains a major challenge affecting the community, and one that requires organisations, governments, and the community to work together to effectively address."
NAB will continue to offer new opportunities for customers to improve their financial health and wellbeing, with other recent actions including offering a free credit health check for all Australians, launching 'My Goals' to track progress on personal savings ambitions and providing SMS reminders for credit card payments.
Background 
Customers need to have the latest version of the app to be able to access the feature. It blocks most gambling transactions, including sports betting, casino games, lottery tickets and online gambling – more details at nab.com.au/gamblingrestriction.
In March 2019, NAB first rolled out a gambling restriction service, which gave customers the option to call NAB Customer Support on 1300 308 175 to block most gambling transactions. This service is active.
The Customer Support team is set up to assist any customers experiencing vulnerability, including when gambling is the cause, and can refer customers to a specialist gambling financial counsellor if appropriate (via Uniting's CareRing program).
The restriction can be removed via the NAB App or by calling NAB Customer Support, however there will be a delayed reactivation of 48 hours during which time the request to reactivate can be cancelled.
The Australian Banking Association recently released a discussion paper on the use of credit cards for gambling and the role of banks in addressing problem gambling and is currently seeking public feedback.
Gambling Business Group deliver powerful industry insight to UK government department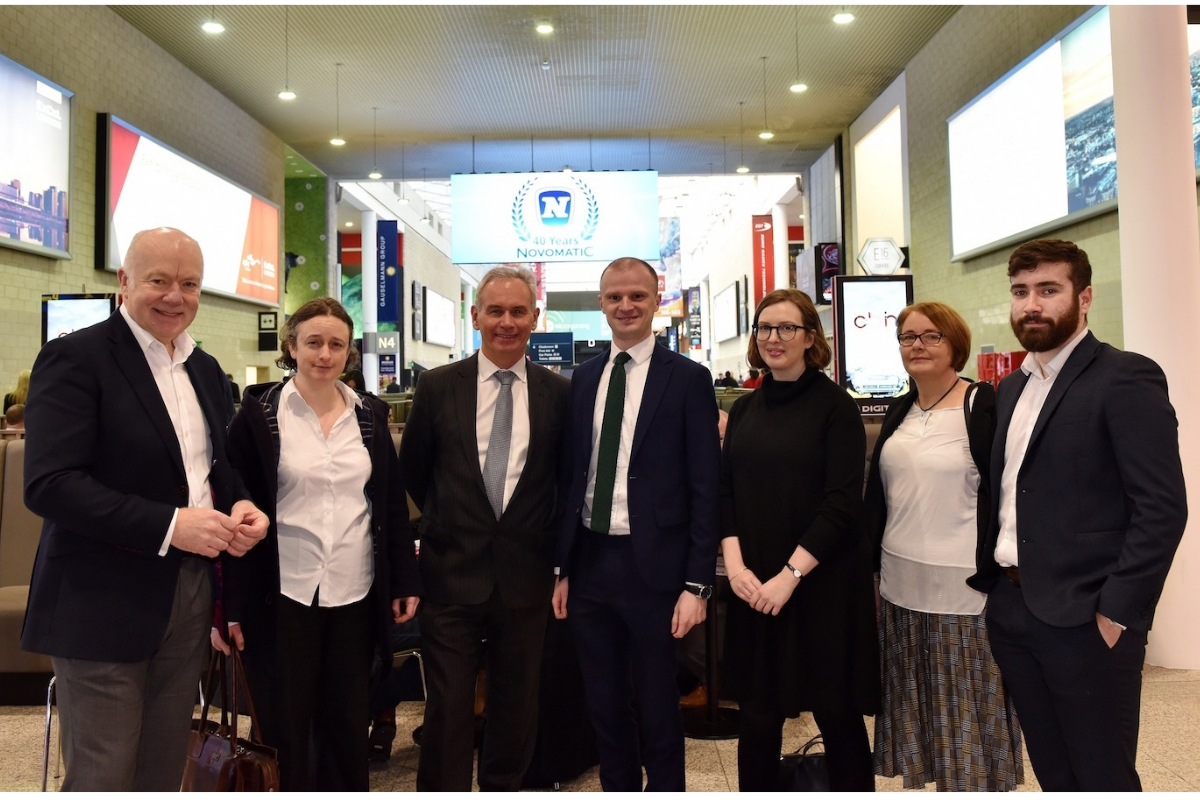 Reading Time:
2
minutes
Peter Hannibal, chief executive of the influential cross industry strategic body the Gambling Business Group (GBG), has thanked members for providing an 'ultra professional' shop window on the industry when they helped host the gambling policy team from the Department for Digital Culture Media and Sport (DCMS) at the recent ICE London exhibition. Five of the team attended the closing day of ICE London as guests of the Gambling Business Group, participating in a guided tour of the exhibition which took in key features of the ICE show floor.
Expanding on the visit, Peter Hannibal said: "I was delighted to host the gambling policy team and to be able to explain the issues impacting the modern gambling industry. GBG members are drawn from all sectors of the industry which enabled the DCMS party to develop a holistic view of the business as opposed to viewing it exclusively through the prism of just one gambling vertical."
He continued: "The DCMS representatives covered On-line, Off-line, Responsible Gambling, Brexit and Gambling Policy amongst many other topics. In terms of specifics they wanted an insight to technological developments, the industry's safer gambling initiatives as well as the emergence of the e-sports phenomenon. GBG Members exhibiting at ICE, including Playtech, Novomatic UK, Regal Leisure, Innovative Technologies Ltd, SG Gaming, Praesepe, Inspired Entertainment, Blueprint Gaming and Reflex Gaming were able to show the DCMS team a wide range of innovations, technological solutions as well as a sharp focus on safer gambling. Members of the party stayed on after the scheduled visits had finished simply to wander around what is undoubtedly the greatest gambling show on earth!
"Finally, I would like to issue a big thank you to both the ICE London organising team led by Kate Chambers and to GBG member companies for representing and portraying the Industry in such a compelling and ultra professional way."
Trustly recognized as the Best PISP, AISP at the Merchant Payment Ecosystem Awards (MPE Awards)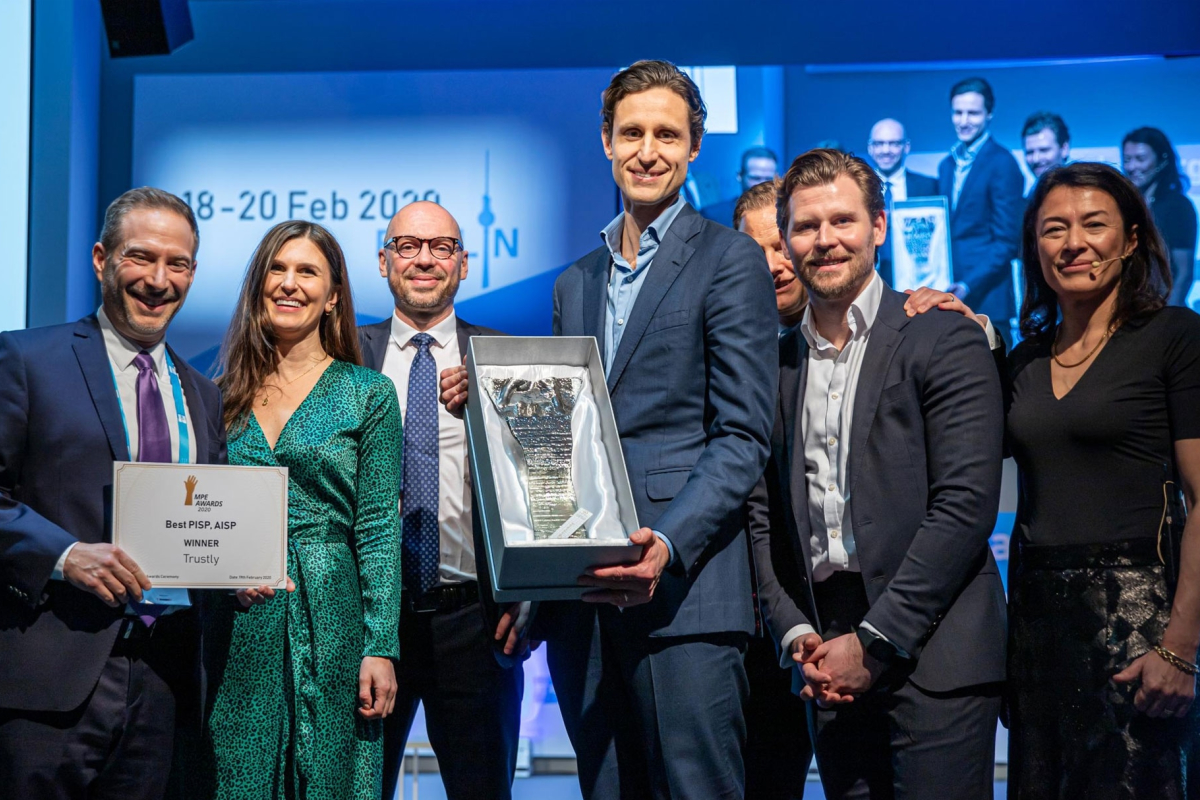 Reading Time:
2
minutes
Trustly is thrilled to announce that it has been recognized as the Best PISP, AISP (Payment Initiation Service Provider, Account Information Service Provider) at the Merchant Payment Ecosystem Awards (MPE Awards).
The MPE Awards have, over the past 10 years, become an important benchmark of global excellence in POS and merchant payments and celebrate and honor the achievements of companies across the European merchant payments ecosystem. The PISP AISP award goes to the company that most efficiently brings open banking services to the merchant community, and provides the best customer experience. Trustly won this award for its continuously innovative approach to realizing the potential of open banking.
Leon Dhaene, Chairman of the MPE Awards, says: "Make e-commerce simple again. It could have been the slogan of a politician, but it is essential if you want to bring potential customers to effectively buy over the internet. The Jury appreciated the fact that Trustly delivers fast, simple and secure payments in only three steps."
Oscar Berglund, CEO at Trustly, says: "We're proud to be recognized as the Best PISP, AISP at the MPE Awards. We will continue to work meticulously on further developing the online banking payment solution that our merchants and their customers love. It feels great to have our hard work recognized by the merchant and partner community."
About Trustly:
Founded in 2008, Trustly is the global leader in Online Banking Payments. Our account-to-account network bypasses the card networks, letting consumers make fast, simple and secure payments to merchants directly from their online banking accounts. With support for more than 6,000 banks, roughly 600 million consumers across Europe and North America can pay with Trustly. We serve many of the world's most prominent merchants within e-commerce, financial services, gaming, media, telecom and travel, which all benefit from increased consumer conversion and reduced operations, fraud and chargeback costs.
Trustly has 400 employees across Europe, the US and Latin America. We are a licensed Payment Institution under the second payment services directive (PSD2) and operate under the supervision of the Swedish Financial Supervisory Authority in Europe. In the US, we are state regulated as required to serve our target markets. Read more at www.trustly.com.