Penn National Gaming Enters into Definitive Agreement to Acquire Operations of Greektown Casino-Hotel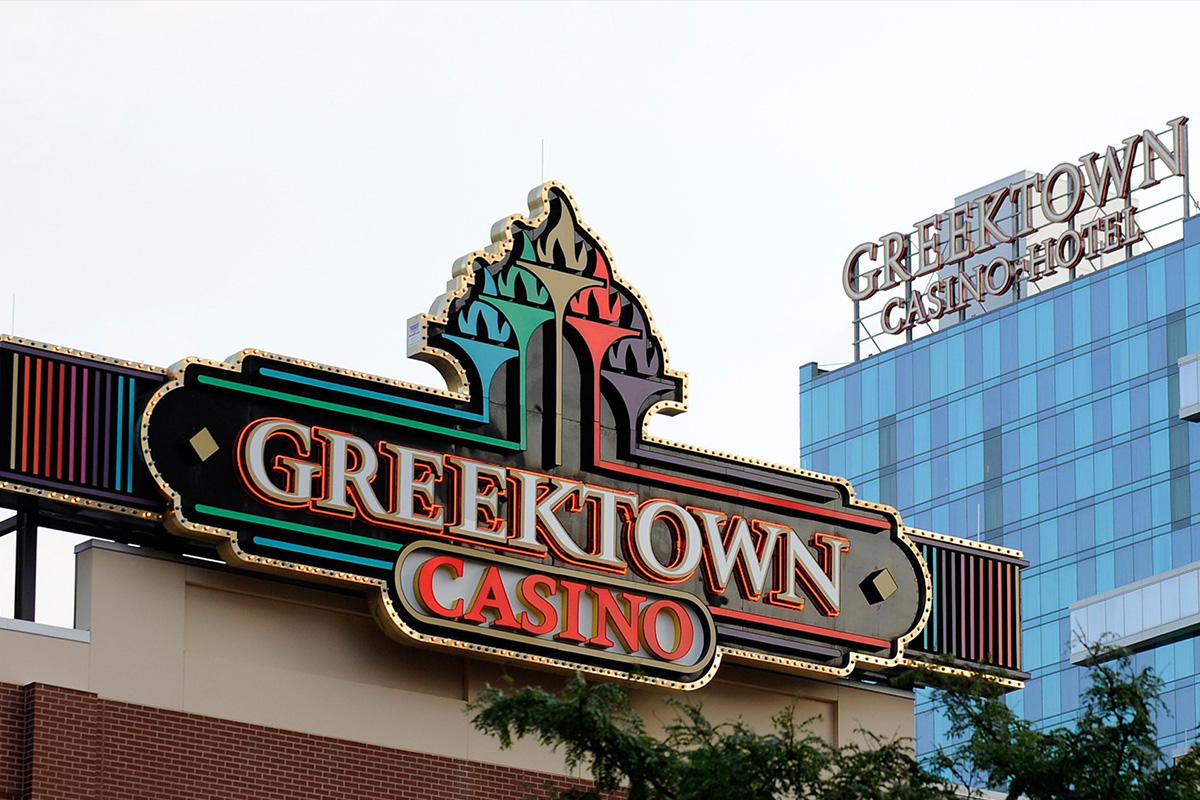 Reading Time:
3
minutes
Penn National Gaming, Inc., announced that it has entered into a definitive agreement to acquire the operations of Greektown Casino-Hotel in Detroit, Michigan for approximately $300 million in cash.
Simultaneous with the closing of the transaction, Penn National will enter into a triple net lease agreement with VICI Properties Inc. for the Greektown facility. The lease will have an initial annual rent of approximately $55.6 million and an initial term of 15 years, with four 5-year renewal options. The rent coverage ratio in the first year after closing is expected to be 1.8x.
Timothy J. Wilmott, Penn National's Chief Executive Officer, stated, "The acquisition of the Greektown Casino-Hotel operations from JACK Entertainment, LLC will further expand Penn National's already diverse operating base with a facility that is extremely well-positioned in one of the nation's largest regional gaming markets. At the same time, Greektown and its customers will benefit from becoming part of a larger gaming operator, with access to properties in Las Vegas and across the country. We are pleased to partner again with VICI Properties to structure this transaction in a manner that is immediately accretive to Penn National's operating results upon closing.
"Detroit is undergoing an exciting renaissance as a result of billions of dollars of new investments in the city's residential, commercial, entertainment and cultural center, all of which are driving new residents, businesses, tourists and employment to the downtown area. Greektown is the only casino in the heart of downtown, and we look forward to welcoming patrons from the many nearby attractions, such as Comerica Park, Ford Field, Little Caesars Arena, the city's theater district, GM's Renaissance Center and the Cobo Conference Center. We also look forward to working with JACK Entertainment and VICI to ensure a seamless transition for all of our constituents including customers, employees, vendors, local government and Michigan regulators."
The transaction will be financed with a combination of cash on hand and debt. On a pro forma basis, and reflecting the October 15, 2018 completion of the acquisition of Pinnacle Entertainment and expected late fourth quarter close of Margaritaville Resort Casino, the Company continues to forecast to be at its target debt levels within 12 -18 months.
Mr. Wilmott added, "Greektown Casino-Hotel further strategically diversifies our revenue, operating and customer base, and presents well-defined paths to the realization of significant synergies. With an OpCo purchase multiple of 6.3x anticipated annual run-rate adjusted EBITDA and including synergies to be realized within eighteen months, we believe this transaction again highlights our commitment to enhancing shareholder value. With the expected increase to our free cash flow, we remain well positioned to reduce leverage, evaluate additional accretive strategic growth investments and opportunistically return capital to shareholders."
Opened in 2000, Greektown Casino-Hotel features 100,000 square feet of casino space, approximately 2,700 gaming machines and 60 table games, a poker room, three restaurants, seven fast casual food outlets, four bars and a coffee shop. In addition, the casino boasts a AAA Four Diamond 400-room, luxury high-rise hotel with 14,000 square feet of event and catering space. The property employs approximately 1,700 team members and has partnered with nearly 20 local restaurants to offer fine dining rewards to guests.
Upon closing the Greektown transaction, Penn National's portfolio of regional gaming facilities will increase to 41 properties in 19 jurisdictions.
The transaction, which is expected to close in mid-2019, is subject to the approval of the Michigan Gaming Control Board and other customary closing conditions.
About Penn National Gaming:
Penn National Gaming owns, operates or has ownership interests in gaming and racing facilities and video gaming terminal operations with a focus on slot machine entertainment. Reflecting the recent completion of the Pinnacle Entertainment transaction the Company now operates 40 facilities in 18 jurisdictions. In total, Penn National facilities feature approximately 49,000 gaming machines, 1,200 table games and approximately 9,000 hotel rooms. The Company also offers social online gaming through its Penn Interactive Ventures division and has leading customer loyalty programs with over five million active customers.
Republican Senator Says Anti-Loot Box Bill Mainly Focus on Children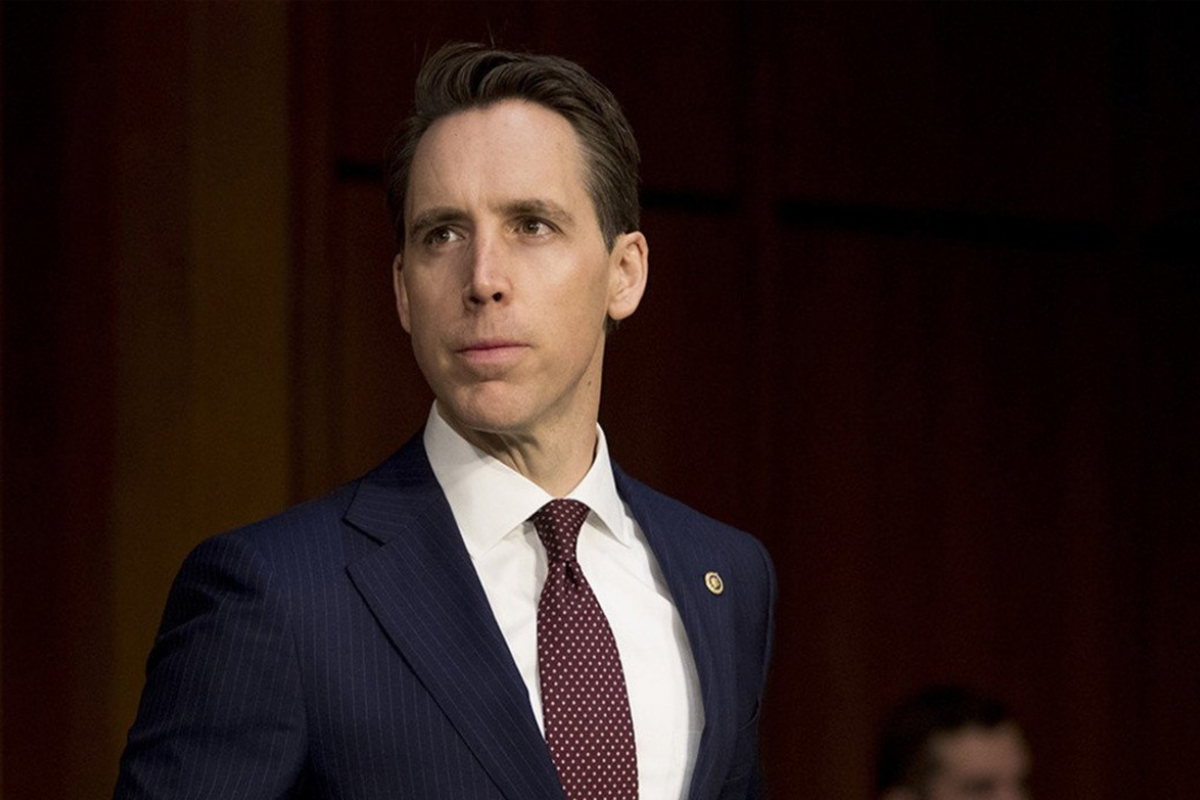 Reading Time:
1
minute
Josh Hawley, the Republican senator, has made waves with his proposal "Protecting Children from Abusive Games Act." The bill would ban loot boxes and microtransactions in games "designed for children." According to Hawley, children are the main focus of the bill.
Hawley revealed that the idea for the bill came from "being a parent of two little boys," as well as "talking to a lot of parents." He also mentioned that he has heard from "lots of gamers" about their worries about the increasing volume of microtransactions in all kinds of games. Hawley also said that his children do not currently play games at all.
According to Hawley, children may not "know the nature of these microtransactions." Comparing them to casinos, which of course minors aren't legally able to enter, he noted that this bill falls in line with other efforts to "regulate what our children are exposed to."
The Cordish Companies Announces Key Executive Appointments In Gaming Division Expansion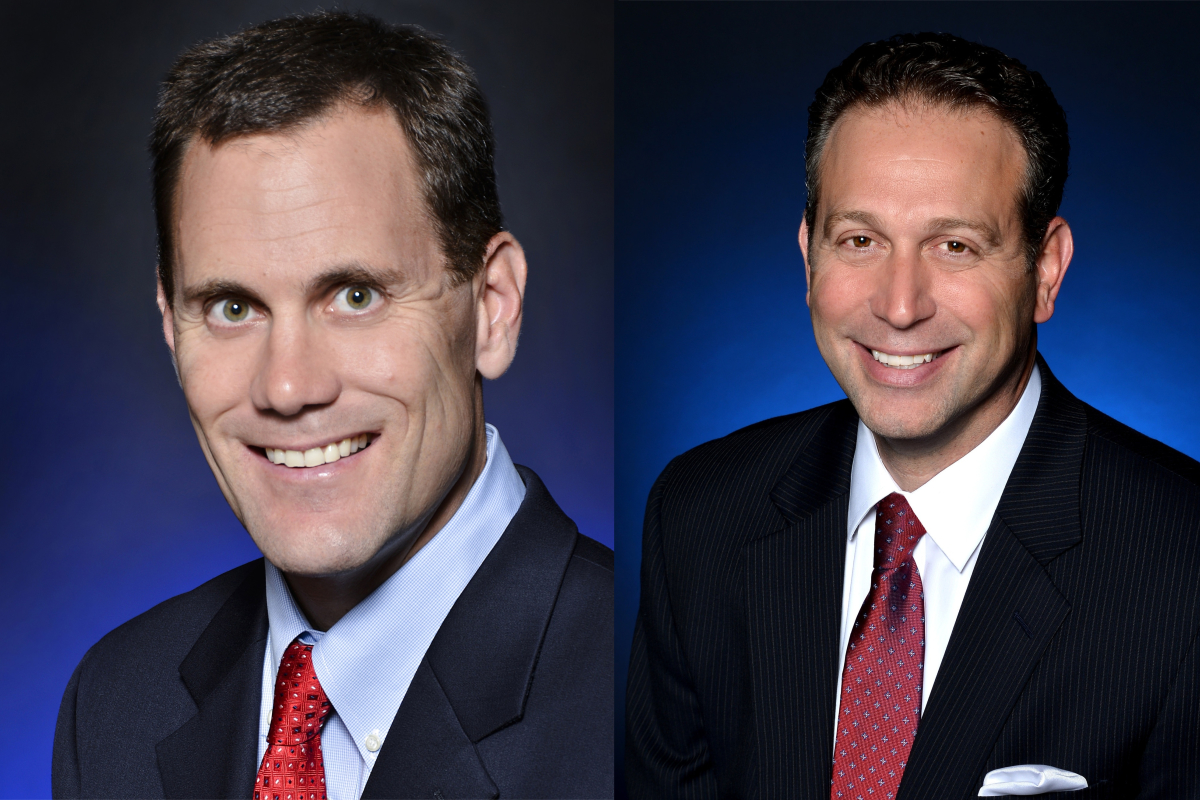 Reading Time:
3
minutes
Travis Lamb Elevated to Chief Financial Officer of Cordish Gaming Group; Anthony Faranca Named Executive Vice President & General Manager of Live! Casino & Hotel in Hanover, Maryland
The Cordish Companies announced key appointments to its corporate executive team in the Gaming & Lodging division, as the company moves to expand the Live! brand in the Mid-Atlantic region with the development of two new gaming properties in Pennsylvania.
TRAVIS LAMB, who most recently served as Executive Vice President & General Manager of Live! Casino & Hotel, in Hanover, MD, has been elevated to the new position of Chief Financial Officer for Cordish Gaming Group, the company's international gaming division.
Succeeding Lamb will be ANTHONY FARANCA who joins the company as Executive Vice President & General Manager of Live! Casino & Hotel. Both appointments are effective immediately.
The announcements come as The Cordish Companies prepares for significant growth with the addition of two new gaming properties, including Live! Casino & Hotel in Philadelphia, PA, and Live! Casino in Westmoreland County, PA, just outside of Pittsburgh. Additionally, Live! Casino & Hotel in Maryland is putting the finishing touches on a significant expansion of its Event Center to accommodate up to 4,000 seats upon completion.
"We are incredibly fortunate as a company to have a leader as skilled and knowledgeable as Travis and we're pleased to elevate him to a position where he can have even greater impact on the growth of our gaming ventures in both Maryland and Pennsylvania," said David Cordish, Chairman, The Cordish Companies. "We are also thrilled to have a gaming executive as experienced as Anthony on board and know he will be a fantastic addition to our flagship property in Maryland."
TRAVIS LAMB is a senior level executive with more than 25 years of experience in the casino gaming industry, primarily serving in strategic planning and analysis and financial leadership positions. In his new capacity as CFO of Cordish Gaming Group, Mr. Lamb will oversee the planning, implementation and management of all the financial activities of the company's gaming projects, including the newest ventures in Philadelphia and Pittsburgh.
Mr. Lamb joined The Cordish Companies as Chief Financial Officer of Live! Casino & Hotel and was later promoted to General Manager, where he oversaw the addition of the flagship Live! Hotel and the expansion of the Live! Event Center. Prior, Mr. Lamb served as Vice President of Finance at Harrah's Philadelphia Casino & Racetrack, where his duties included managing financial accounting, income audits, planning & analysis, risk management and regulatory compliance, while overseeing a financial team of 100 employees. He also spent six years as Harrah's Eastern Division Vice President of Financial Planning & Analysis, working with ten properties from Iowa to Atlantic City, including Canada and the Bahamas. Mr. Lamb also has ten years of experience serving in finance leadership positions with Harrah's East Chicago Riverboat Casino Hotel and Showboat Atlantic City Casino Hotel.
ANTHONY FARANCA brings more than 25 years of diverse management experience from multiple gaming jurisdictions to his new role as Executive Vice President and General Manager of Live! Casino & Hotel in Maryland, where he will assume oversight of the day-to-day management and operations of one of the largest commercial casinos in the country.
Mr. Faranca most recently served as Vice President and General Manager for Station Casinos in Las Vegas, Nevada, before joining the Live! Team. Prior, he held the position of Vice President and General Manager for Parx Casino in Pennsylvania, where he helped affirm the property's status as the number one revenue-producing facility in the state. In addition, Mr. Faranca spent several years in Atlantic City, New Jersey, where he served as Vice President of National Casino Marketing for Caesars Entertainment. Throughout his career, Mr. Faranca has helped organizations drive growth through effective marketing, enhanced guest service and team member engagement.
"During this exciting time, it is our primary focus to place attention on the projects at hand, while continuing to deliver the same level of excellent customer service that our guests have come to expect at Live! Casino & Hotel," said Rob Norton, President of Cordish Gaming Group. "These appointments not only strengthen our corporate gaming division, but also position us to enhance the results of our existing operations, while pursuing development in other gaming jurisdictions."
Source: The Cordish Companies
MGM Ends the Talks to Buy Encore Boston Harbor Casino Resort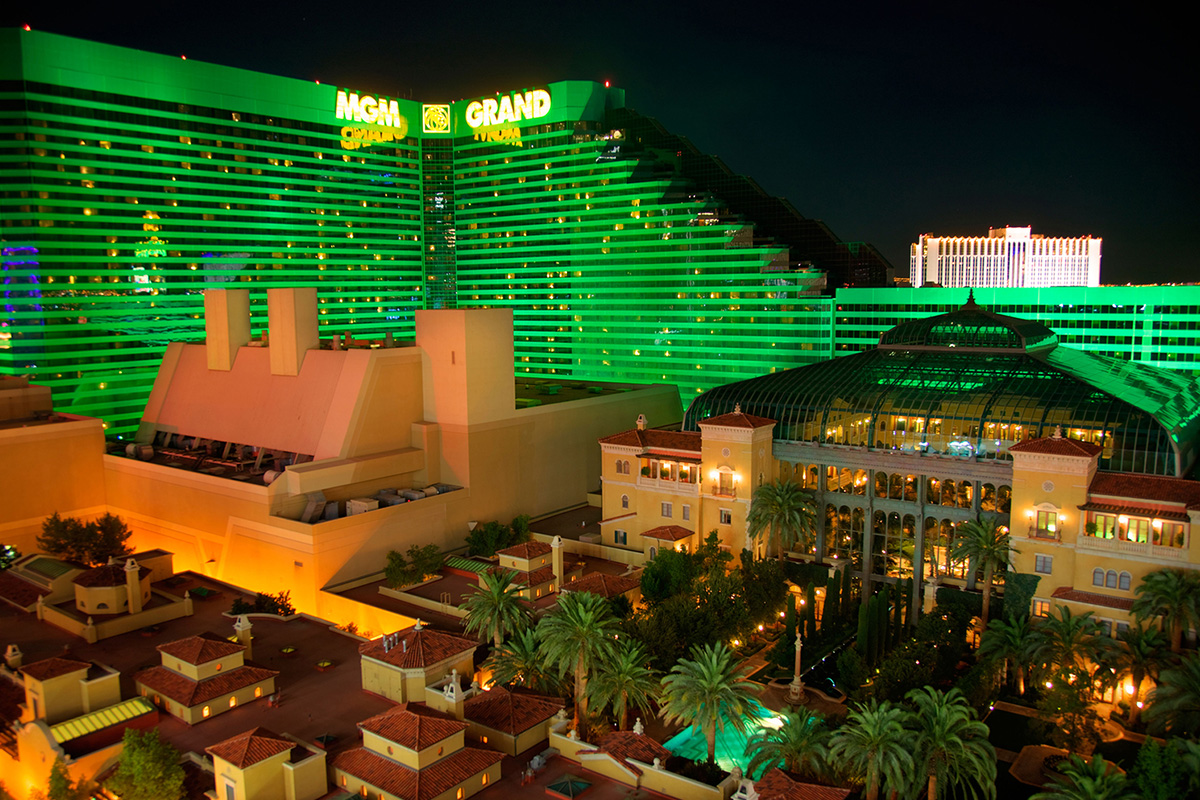 Reading Time:
1
minute
MGM has ended the talks with Wynn Resort to buy the Encore Boston Harbor Casino. The nearly finished property and Wynn Resorts as a whole were roped in a scandal of massive proportions that stemmed from multiple sexual misconduct allegations leveled against the casino operator's ex-boss and founder Steve Wynn.
MGM said in a statement that they "have noted the anxiety raised by various stakeholders regarding a transaction" and that they think "the best course of action is to discontinue discussions" concerning the opportunity to buy Encore Boston Harbor. The statement further read that the company wishes to have "a positive impact on communities in which we operate."
Wynn Resorts said in a statement that it has agreed to cease discussions with MGM "after careful consideration." The company added that it is committed to opening and running the 671-room hotel and casino resort located along the Mystic River in Everett.