EEGS 2018 – intense two-day industry enlightenment with key topics from the world of gaming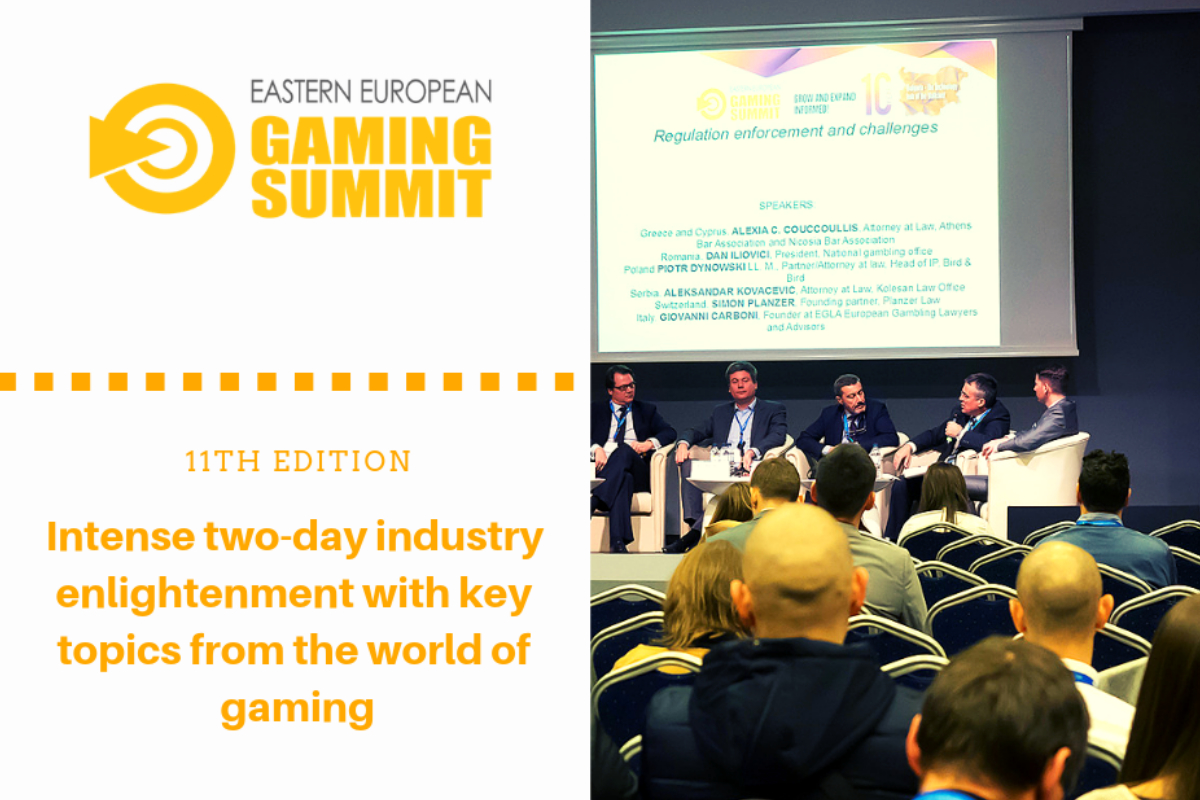 Reading Time:
2
minutes
On Tuesday, 20th November more than 40 distinguished panellists and speakers, who are part of the world's biggest gaming manufacturers, operators and consulting companies will bring two days of high-level content, focusing strongly on gaming business innovation.
The conference once again promises an intense two-day industry enlightenment with various topics, starting with important regulatory updates from the European jurisdictions, going through the most talked about technology developments, marketing know-how, future opportunities and other essential themes of 2018. Poland, Romania, Bulgaria are the jurisdictions on focus from the Eastern European region. The Regulatory panel will also cover the updates from Germany, Switzerland & Malta.
The topic of the risks and solutions, provided by the Blockchain technology for the gaming industry, is going to be discussed on the first day. Vital topic from the gaming industry nowadays – Mergers and acquisitions and restructuring is also part of the agenda. What are the drivers for M&A – new tax regimes or technological innovations will be made clear by Dr. James Scicluna from WH Partners. Taxes and regulatory trends, CSR and responsible gaming will follow on the second day. A proper final to the conference will be given with an IMGL Masterclass, themed "When gambling and games collide".
"Every time there's such an event or a conference, I get really excited about its attendance because I meet a lot of people, most of whom I share the same vision and mission with. Getting acquainted with crypto lawyers, entrepreneurs, marketing leaders, influencers, and analysts is really a privilege. We share the same goals, that is, mass crypto adoption, nonetheless our paths to that achievement diverge radically. Being in a gaming-related environment is even more challenging and interesting, as the emerging ideas and industry's growth are unparalleled" Oron Barber, one of the keynote speakers, promises to all EEGS participants.
Kostandina Zafirovska, BtoBet's CSO recommends EEGS 2018 because: "Undoubtedly EEGS serves its goal to keep all interested parties in the iGaming industry on track with the latest regulatory and technological developments in Eastern Europe. It also serves its purpose when it comes to consolidating business connections and establishing new potential partnerships."
"EEGS has established itself as one of the go-to conferences in Eastern Europe for gaming. It is well attended and seeks to present interesting and topical panels." says Jessica Maier, German Attorney, Melchers Law.
Keynote speakers of EEGS 2018 also include: Dr. Simon Planzer, Partner at Planzer Law, Dr. Joseph Borg, Partner at WH Partners, Ana-Maria Baciu, Partner at NNDKP, Angel Iribozov, Chairman of BTAMOGI, Tal Itzhak Ron, Chairman and CEO at Tal Ron, Drihem & Co. Law Firm, Amir Mikay, Co-founder of Trafficlightmedia, Nicc Lewis, President of Expozive Holdings, Vanya Ilieva, VP Marketing at FXTP Sofia and many more.
The future of gaming industry according to most of the conference panellists is the convergence between technology and gambling service. This fusion will bring challenges and opportunities in several aspects such as regulation, responsible gambling, competition and responsible innovation. Crypto gambling is seen as the next big thing and the professionalization of eSports and increased introduction of AI in gaming software will dominate the business, say all the experts.
The 11th edition of EEGS will be completely synchronized with the main struggle of the organizers – to keep the audience of EEGS up-to-date with all the valuable and important information in the gaming industry that is characterized by a constantly increasing need for companies to innovate.
Red Rake Gaming continues its regulated market focus with Belarus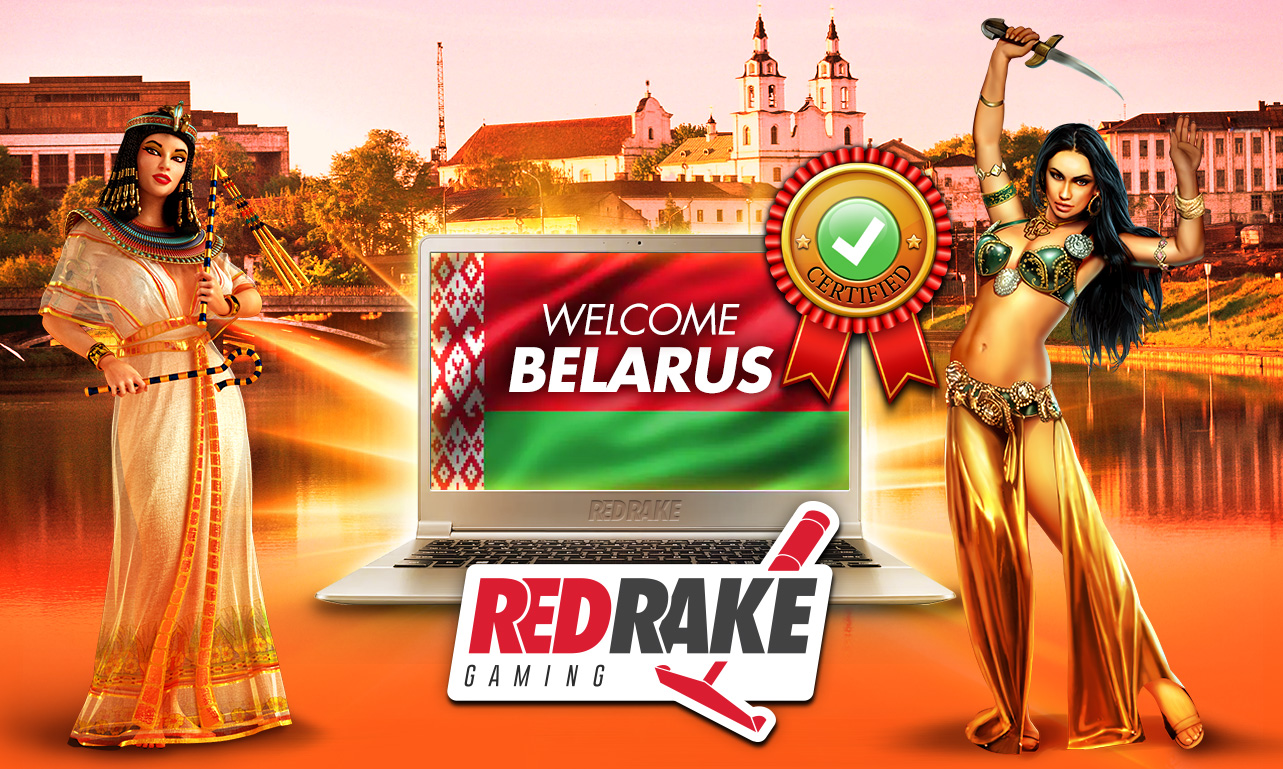 Reading Time:
< 1
minute
Player-focused casino games developer Red Rake Gaming, based in Spain and Malta, is delighted to announce its newest regulated market, Belarus. Red Rake Gaming made the move due to the demand from its clients and the response of their game content in the region.
Belarus introduced regulations in 2019 with operators required to obtain the relevant licenses ahead of a potential closure for non-regulated operators scheduled to take affect from 1st April 2021, 2 years after it introduced the licensing framework.
A selection of the top performing games will be made available to the Belarus licensed operators which include its records breaking Super12Stars – the non-stop, action packed slot which combines feature games and bonus rounds from all its predecessors in the Super series of games, all of which are firm favourites in the region. Additional titles from the diverse portfolio include Million 7 – giving players a million ways to win, The Asp of Cleopatra, Ryan O'Bryan and Mysteries of Egypt, to mention but a few.
Delivering into regulated markets is at the heart of Red Rake Gaming's growth strategy, and our latest market entry represents a superb opportunity for the company to further its reach in Belarus.
Nick Barr, Managing Director for Red Rake Malta, commented: "We are continuing our commitment to driving our regulated market strategy and Belarus is the first new market for 2020, with more markets in the pipeline. It is important to Red Rake Gaming that we continue to support our clients in new markets strategies. Our games have been notably well received in the region, and we are looking forward to continuing to grow with our clients and delivering the finest games to the Belarusian players."
FeedConstruct Partners with Belarusian Premier League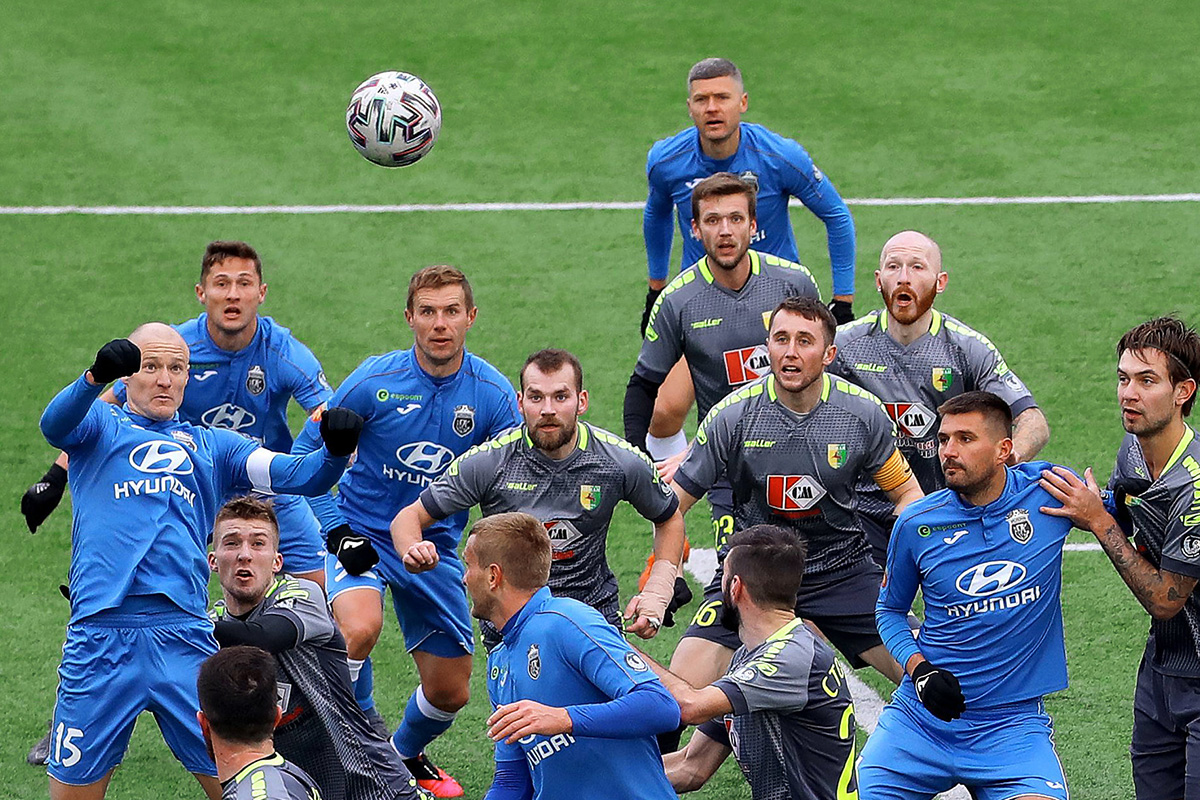 Reading Time:
< 1
minute
Digital content provider FeedConstruct has partnered with the Belarusian Premier League and secured the right to collect exclusive fast betting data from the matches.
"We are happy to start our cooperation with the Belarusian Premier League. Our collaborative work not only will extend the league's reach and popularity, but support our network of operators with а first-hand credible sporting data," George Arabatlian, Head of FeedConstrcut, said.
The partnership guarantees secure and fast delivery of reliable data to licensed sportsbook operators.
The Belarusian Premier League rarely gets a mention in normal circumstances yet it is attracting attention from foreign fans as one of the few places around the globe – and the only place in Europe – where football is still being played.
Bulgarian Gambling Regulator Suspends Eurofootball Licence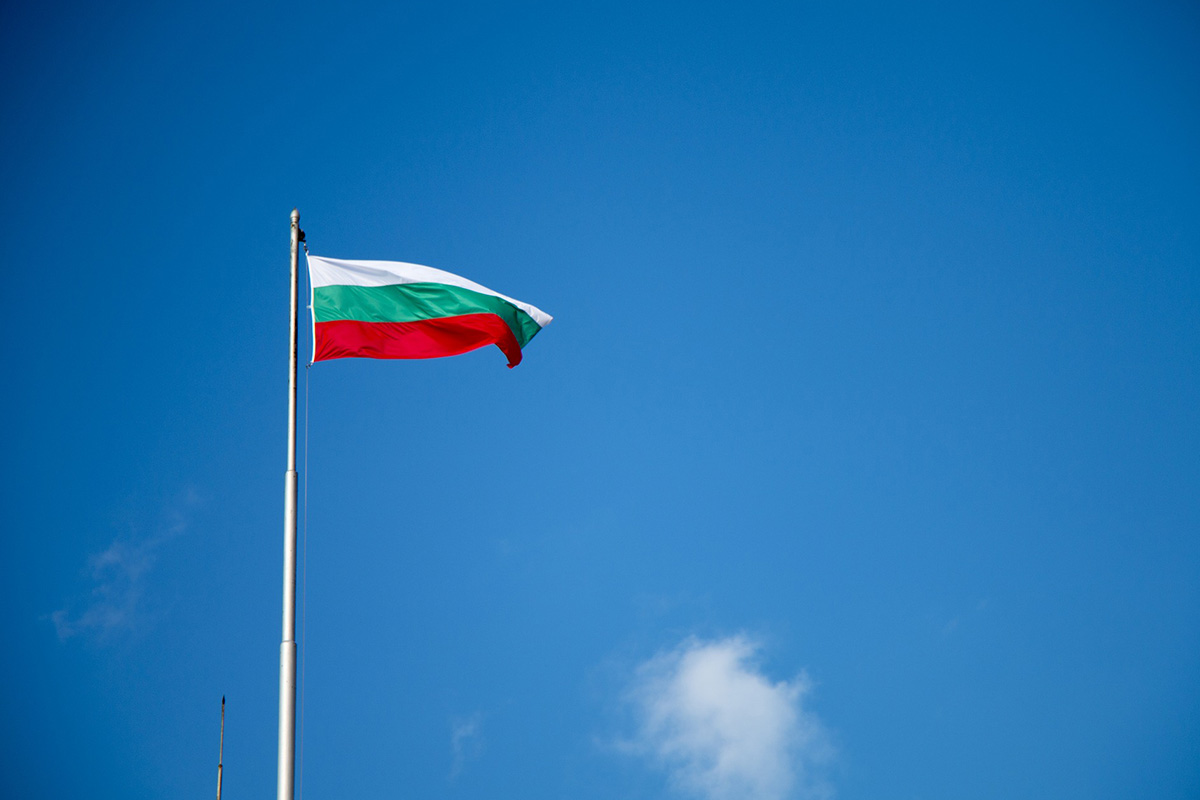 Reading Time:
< 1
minute
The Bulgarian State Commission on Gambling has suspended the licence of bookmaker Eurofootball for three months over unpaid taxes.
The commission said that Eurofootball could resume betting activities if it pays 329 million levs ($182.11 million) to the state within three months.
Eurofootball was founded in 1990 and became hugely successful with more than 800 betting shops operating around the country.
The Bulgarian government has been unable to formulate a proper law governing sports betting for some time now. Eurofootball has been the sole bookmaker in the country for many years.