EEGS 2018 – intense two-day industry enlightenment with key topics from the world of gaming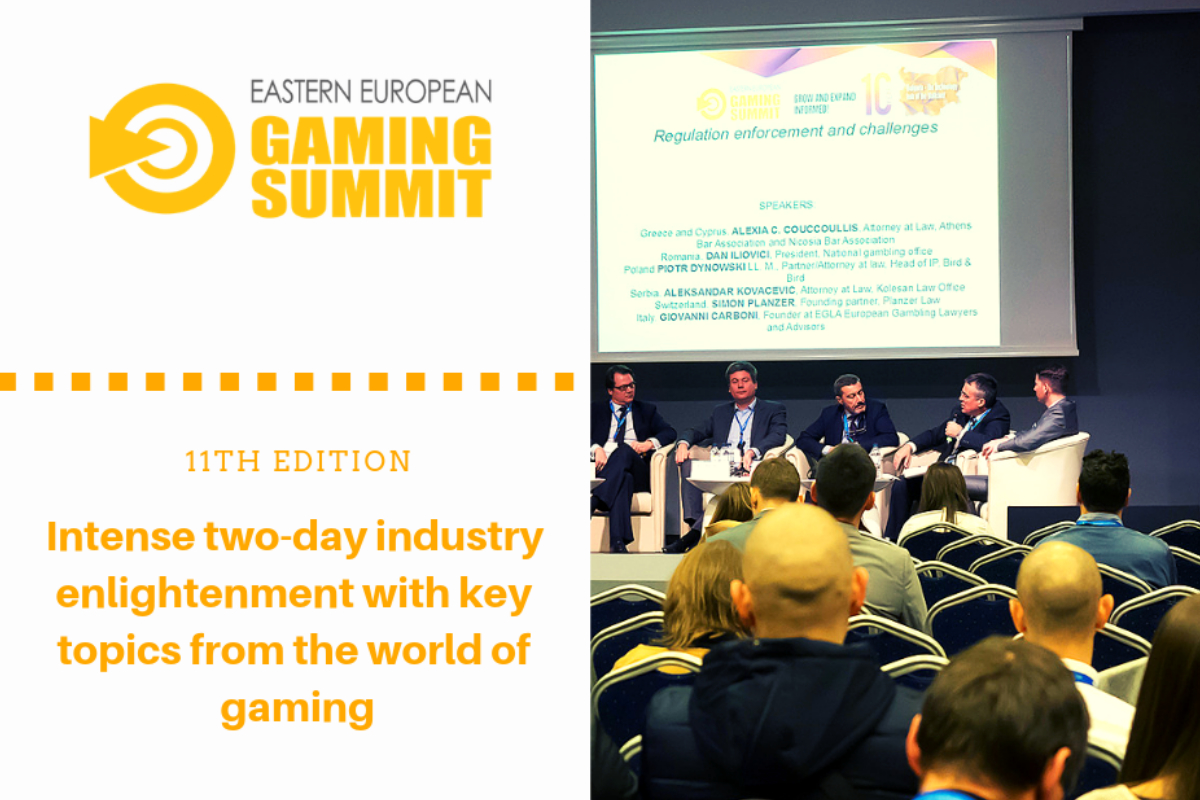 Reading Time:
2
minutes
On Tuesday, 20th November more than 40 distinguished panellists and speakers, who are part of the world's biggest gaming manufacturers, operators and consulting companies will bring two days of high-level content, focusing strongly on gaming business innovation.
The conference once again promises an intense two-day industry enlightenment with various topics, starting with important regulatory updates from the European jurisdictions, going through the most talked about technology developments, marketing know-how, future opportunities and other essential themes of 2018. Poland, Romania, Bulgaria are the jurisdictions on focus from the Eastern European region. The Regulatory panel will also cover the updates from Germany, Switzerland & Malta.
The topic of the risks and solutions, provided by the Blockchain technology for the gaming industry, is going to be discussed on the first day. Vital topic from the gaming industry nowadays – Mergers and acquisitions and restructuring is also part of the agenda. What are the drivers for M&A – new tax regimes or technological innovations will be made clear by Dr. James Scicluna from WH Partners. Taxes and regulatory trends, CSR and responsible gaming will follow on the second day. A proper final to the conference will be given with an IMGL Masterclass, themed "When gambling and games collide".
"Every time there's such an event or a conference, I get really excited about its attendance because I meet a lot of people, most of whom I share the same vision and mission with. Getting acquainted with crypto lawyers, entrepreneurs, marketing leaders, influencers, and analysts is really a privilege. We share the same goals, that is, mass crypto adoption, nonetheless our paths to that achievement diverge radically. Being in a gaming-related environment is even more challenging and interesting, as the emerging ideas and industry's growth are unparalleled" Oron Barber, one of the keynote speakers, promises to all EEGS participants.
Kostandina Zafirovska, BtoBet's CSO recommends EEGS 2018 because: "Undoubtedly EEGS serves its goal to keep all interested parties in the iGaming industry on track with the latest regulatory and technological developments in Eastern Europe. It also serves its purpose when it comes to consolidating business connections and establishing new potential partnerships."
"EEGS has established itself as one of the go-to conferences in Eastern Europe for gaming. It is well attended and seeks to present interesting and topical panels." says Jessica Maier, German Attorney, Melchers Law.
Keynote speakers of EEGS 2018 also include: Dr. Simon Planzer, Partner at Planzer Law, Dr. Joseph Borg, Partner at WH Partners, Ana-Maria Baciu, Partner at NNDKP, Angel Iribozov, Chairman of BTAMOGI, Tal Itzhak Ron, Chairman and CEO at Tal Ron, Drihem & Co. Law Firm, Amir Mikay, Co-founder of Trafficlightmedia, Nicc Lewis, President of Expozive Holdings, Vanya Ilieva, VP Marketing at FXTP Sofia and many more.
The future of gaming industry according to most of the conference panellists is the convergence between technology and gambling service. This fusion will bring challenges and opportunities in several aspects such as regulation, responsible gambling, competition and responsible innovation. Crypto gambling is seen as the next big thing and the professionalization of eSports and increased introduction of AI in gaming software will dominate the business, say all the experts.
The 11th edition of EEGS will be completely synchronized with the main struggle of the organizers – to keep the audience of EEGS up-to-date with all the valuable and important information in the gaming industry that is characterized by a constantly increasing need for companies to innovate.

Red Rake Gaming obtains its Romanian License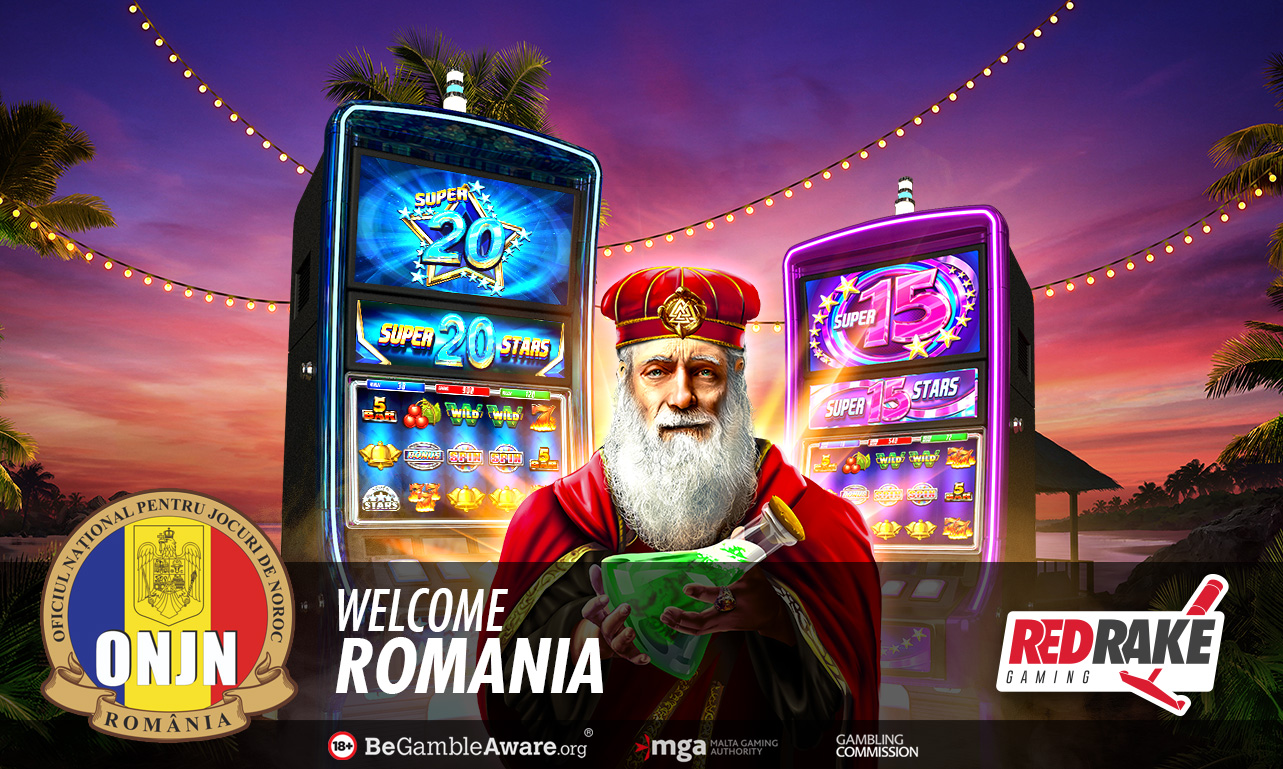 Reading Time:
2
minutes
Premium casino content developer Red Rake Gaming is delighted to announce its latest regulated market license for Romania.
The company has been granted a Class II license by the Romanian regulator (ONJN) allowing it to work directly with the country's regulated operators. Red Rake Gaming made the move due to the demand from its partners in response to the player demand for Red Rake's top performing game content within the market.
A selection of Red Rake's top performing games will be made available to Romania licensed operators, including its record breaking Super 15 Stars – the non-stop, action-packed slot which combines feature games and bonus rounds from all its predecessors in the Super series of games and the new game of this series, Super 20 Stars. Additional titles from Red Rake's diverse portfolio includes Alchemy Ways- giving players a million ways to win, Max Dangerous and the Lost Relics, Tommy Gun's Vendetta and Flamingo Paradise.  All of which continue to be top performing titles across Red Rake's network.
Red Rake Gaming plans to launch a wider selection of content in the Romanian market throughout the 2021 period.
Continuous delivery and expansion into regulated markets is at the heart of Red Rake Gaming's growth strategy. Their latest market entry represents yet another opportunity for the company to further its reach in Romania and follows on from recent market entry in Greece.
Nick Barr, Managing Director for Red Rake Malta, commented: "We are thrilled to have obtained our Class II Romanian license. This recent acquisition is driven by our commitment to our clients to continue to deliver our top performing content to the Romanian players which has always proved to be very popular. The Red Rake Gaming content resonates well with players delivering classic looking slots packed with strong feature and bonus games."
CEEGCVirtual – Final agenda and meet the sponsors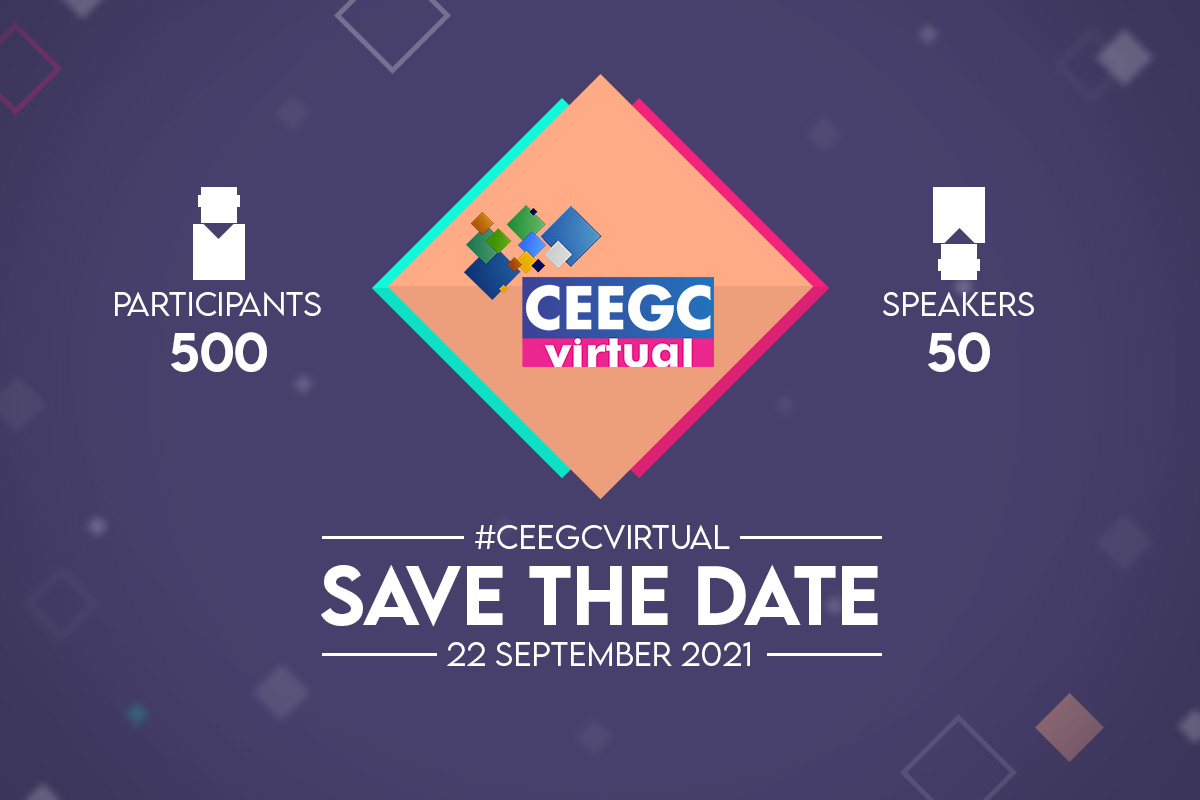 Reading Time:
3
minutes
The virtual CEEGC is taking place on 22 September in a virtual layout.
The team at Hipther Agency is excited to announce the final agenda of one of the most important conferences in the Central and Eastern European region, the CEEGC.
The yearly Central and Eastern European Gaming Conference was launched in 2016 and is the crown event for the gambling industry professionals that are looking to dive into quality discussions about the CEE, CIS, and Balkans.
Register here for free | View the agenda
The focus in 2021 is on industry updates from Romania, Croatia, Hungary, Slovakia, Czech Republic, Slovenia, Poland, Russia, Ukraine, Bosnia and Herzegovina, Macedonia, Serbia, Austria, Switzerland, Germany, and the final agenda looks the following way:
22 SEPTEMBER 2021 – All times CEST (Central European Summer Time)
– 9:30 – 10:15 – INDUSTRY UPDATE: ROMANIA
Moderated by Andrius Gabnys – Founding Attorney at Gabnys.Gabniene
Panelists:
Nicola Longmuir – Chief Commercial Officer at Push Gaming
Cosmina Simion – Managing Partner at Simion & Baciu
Dan Iliovici – Vice President at Rombet
– 10:15 – 11:30 – INDUSTRY UPDATE: CENTRAL EUROPE
Moderated by Andrius Gabnys – Founding Attorney at Gabnys.Gabniene
Panelists:
Dr. Robert Skalina – Senior Advisor at WH Partners
Helembai Gabor – Senior Associate at Bird & Bird Budapest
Dr. Jan Rehola – Director at IFGR and Partner at PS Legal
Aleksej Mišković – Senior Partner at Law Firm Glinska & Mišković Ltd.
Jaka Repansek – Media and TECH Law Expert
Piotr Dynowski LL. M. – Partner/Attorney at Law/Head of IP/Media/Tech&Comms Practice at Bird & Bird Poland
– 11:30 – 12:30 – CEE AND CIS AS THE MOST IMPORTANT HUBS FOR ESPORTS
Moderated by Lyubomira Lazarova – Chief Marketing Officer at UltraPlay
Panelists:
Anton Janér – Founder & CTO at Abios
Vlastimil Venclik – Founder and CEO of Oddin.gg
Peter Ivanov – Head of Trading at UltraPlay
Alexandr Iaroshenko – CEO at Betbazar
– 12:30 – 13:15 – INDUSTRY UPDATE: D-A-CH
Moderated by Dr. Simon Planzer – Partner at PLANZER LAW
Panelists:
Dr. Christian Rapani – Attorney at Law at Dr. Christian Rapani
Dr. Holger Jakob – Senior Lawyer at MELCHERS LAW
– 13:15 – 14:00 – INDUSTRY UPDATE: BALKANS
Moderated by Joe Ewens – Managing Editor of Vixio
Panelists:
Lazar Miuchin – VP of Strategic Partnerships at NSoft
Luka Popović – Partner at BDK Advokati
– 14:00 – 15:00 – INDUSTRY UPDATE: CIS
Moderated by Dr. Simon Planzer – Partner at PLANZER LAW
Panelists:
Tamar Jikia – Senior Associate at MG Law Office
Araksi Sargsyan – Head Of Business Development at DS Virtual Gaming
Ilya Machavariani – CEO and Senior Partner at 4H Agency
If you haven't already registered, make sure to register here for free.
The conference is sponsored by UltraPlay, Nordic Gambling, and PLANZER LAW.
UltraPlay is a multi-awarded betting provider, founded in 2010, offering a turn-key iGaming platform to online operators worldwide. The company focuses on sports and eSports betting, live betting, white-label, online casino, and blockchain technology.
Assembled by a team of iGaming professionals with vast experience in betting product development, operations, eSports, and marketing, UltraPlay is a trusted partner for delivering superior sports betting software and odds products to its customers.
Learn more about the company here: www.ultraplay.co
Nordic Gambling is the only legal firm in the Nordic countries that specializes in gambling-related law such as licensing, compliance advice, and public affairs.
They have gained extensive experience in the industry from working with operators, suppliers, service providers, and government regulators. Their team has been closely involved in the development of the law and regulation in a number of European jurisdictions, including Denmark and Sweden.
The partners of Nordic Gambling are recognized among the leading legal experts in the gambling industry and are qualified to assist you with whichever legal issue you may encounter.
The team at Nordic Gambling is also very pleased to announce that they have contributed a section on Sweden, first published in the latest version of the International Comparative Legal Guide to Gambling 2020. You can read that chapter here.
Visit https://www.nordicgambling.com/ for more details.
PLANZER LAW is a law firm specializing in gaming & entertainment and technology & online businesses. Its team notably provides strategic, regulatory and legal advice on all matters relating to EU/EEA and Swiss gaming regulation. PLANZER LAW enables and facilitates business development and compliance programs. Clients profit from an unrivaled global network and highly specialized expertise.
Dr. Simon Planzer, founding partner of PLANZER LAW has been recognized by the leading ranking by Chambers & Partners as a global gaming law expert. He has been endorsed by interviewees as "absolutely excellent" and "the top Swiss lawyer" for gaming.
For more details visit https://www.planzer-law.ch/en/
PokerMatch Wins in "Best Marketing Campaign" Category at UGW Awards 2021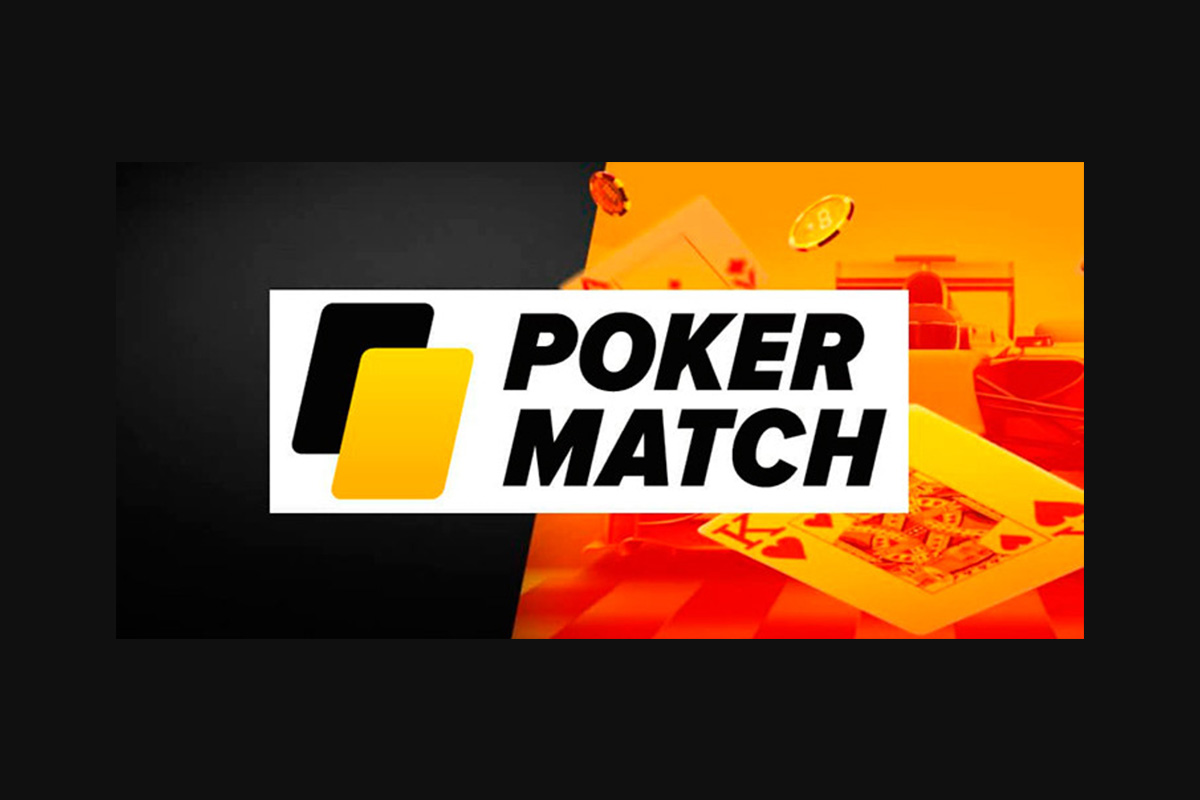 Reading Time:
< 1
minute
PokerMatch has won in the "Best Marketing Campaign" category at the UGW Awards 2021 held on Tuesday in Kyiv as part of Ukrainian Gaming Week.
The poker operator landed the trophy for its exciting "Poker is Your Sport!" campaign.
"I sincerely believe that with this campaign we really benefit the industry and touch people's hearts and minds," Ruslan Bangert, CEO of PokerMatch International, said.
"Forming the image of poker as a sport is a long road. And the final step in that journey should be nothing less than the recognition of poker as an Olympic sport!"
With its actions, PokerMatch not only declares that "poker is a sport!", but shows its commitment to this slogan. The company hosts online poker championships and supports major live poker series.
The company also strongly believes that poker is a game of skill. "Our marketing strategy focuses on poker players above all else. PokerMatch promotes principles of responsible gaming, and we are convinced that it's the player's skills and abilities that make it possible to achieve consistent success in sports poker," representatives of the company said.