UK Gambling Commission highlights failures to stop children playing on 18+ pub gaming machines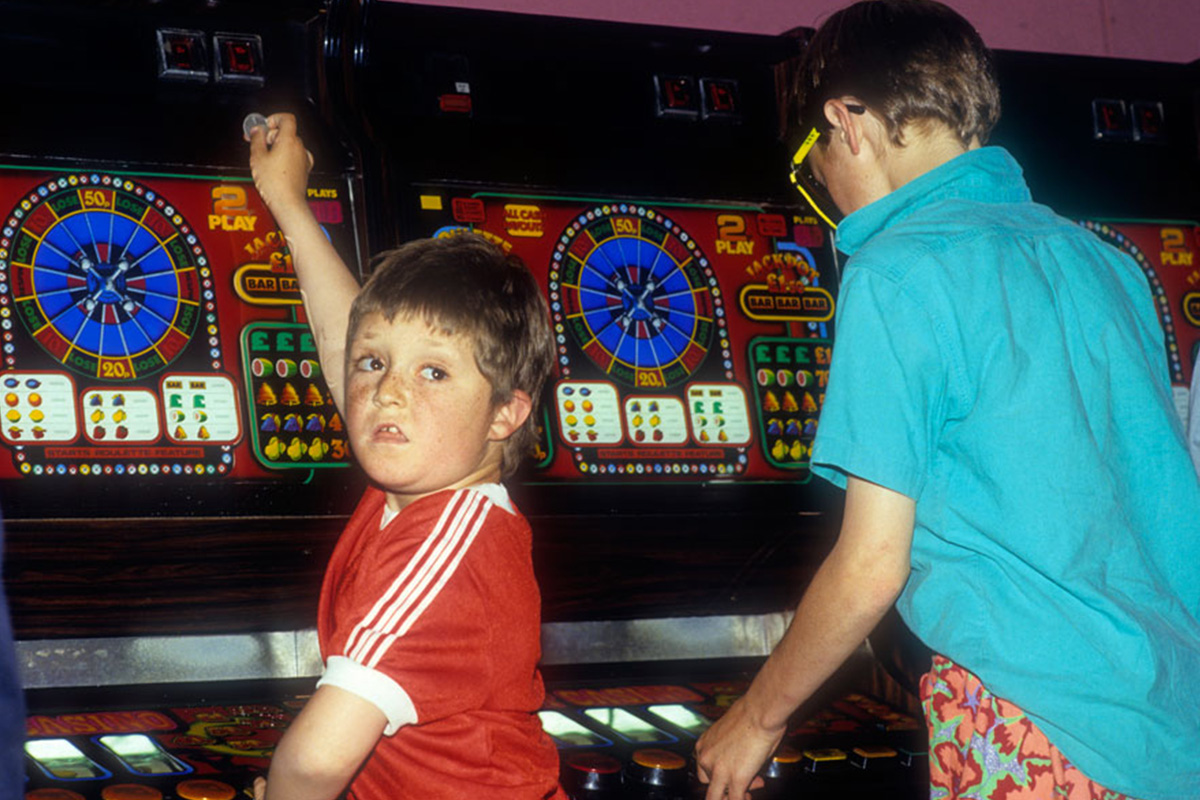 Reading Time:
3
minutes
Tests on a sample of pubs in England indicate that almost 90% failed to prevent children accessing 18+ gaming machines.
The Gambling Commission has worked with licensing authorities and local police to test compliance with laws in place to protect children from the risks gambling can pose.
Children are not permitted to play Category C gaming machines in pubs. Staff are expected to stop children playing on the machines and there should be clear signage indicating the age restriction.
Announcing the results at the Institute of Licensing National Conference, Helen Rhodes, Programme Director at the Gambling Commission, said: "We are extremely concerned that pubs across England are failing to stop children playing gaming machines designed for adults. We urgently call on the pub sector to take action immediately to enforce the laws in place to protect children and young people."
"We expect to see significant improvement in further tests and will continue to work with licensing authorities to support any action required against those failing to adhere to the requirements."
The current failure rate (89%) compares to an average failure rate of 15% to 30% for other age restricted products such as alcohol or tobacco.
The Commission has written to the pub industry today outlining the findings of our work and calling for urgent improvements. The letter can be found below.
Letter 
Dear Trade Association
Age Verification on Category C (adult only) gaming machines in pubs
In June 2018 the Gambling Commission (the Commission) set out further commitments to protecting children and young people from the dangers of gambling, building on work already underway in this area.
The Commission asked its expert advisers the Responsible Gambling Strategy Board (RGSB) for specific advice on the critical theme of children, young people and gambling. Bringing together existing work and acting on the advice provided by the RGSB, the Commission's strengthened focus seeks to ensure the right protections are in place to reduce the risk of harm to children and young people.
The Commission called for all those responsible for safeguarding children, to work together with the Commission to address the wide range of issues identified in RGSB's advice. Amongst the actions identified was the need to address access and exposure to gambling by children and young people.
The Commission has therefore been working in conjunction with licensing authorities across England for the last six months to test the compliance of pubs with the requirement to prevent under 18s playing on Category C machines. These exercises were led by licensing authorities (and trading standards staff) or police officers who had volunteered their resources to work with the Commission.
The interim results are sufficiently concerning that we consider it to be in the public interest to release them immediately. The current failure rate is 89% based on 61 tests. This compares to a pass rate of 70 – 85% for most age restricted products such as alcohol or tobacco. (Source: Serve Legal.)
The pubs tested were a matter for the licensing authority to determine based on their local priorities. The failure rate did not vary significantly between licensing authorities nor between [large] pub companies and independents. The results were uniformly poor.
To summarise the legal position, at s46 of the Gambling Act 2005 (the Act)
(1)   A person commits an offence if he invites, causes or permits a child or young person to gamble.
At s284, a licensing authority may remove the exemption (to make gaming machines available on a licensed premises) if:
            'an offence under this Act has been committed on the premises'.
The Commission has published a Code of Practice[1] for gaming machines in clubs and premises with an alcohol licence under s24 of the Act. The Code makes it a condition of the permit that:
'All gaming machines situated on the premises must be located in a place within the premises so that their use can be supervised, either by staff whose duties include such supervision (including bar or floor staff) or by other means.'
Section 3.1 of the Code sets out good practice in relation to access to gambling by children and young people:
'Permit holders should put into effect procedures intended to prevent underage gambling. This should include procedures for:
• checking the age of those who appear underage
• refusing entry to anyone unable to produce an acceptable form of identification.
Permit holders should take all reasonable steps to ensure that all relevant employees understand their responsibilities for preventing underage gambling.'
The Commission, the Local Government Association and the Welsh Local Government Association are very concerned about the findings and the clear risks that they indicate to children and young people's access to gambling. Further tests will be undertaken over the coming months.
We urgently call the industry and their Trade Associations to take the results as a serious indication of the need to improve matters. We expect that the action taken will be reflected in significant improvements in future test results.
As a part of the Commission's wider focus on children and young people, we will support licensing authorities in their further actions against operators who fail to meet the conditions of their permits and will also not hesitate to amend the Code of Practice for gaming machines in clubs and pubs if that is proved necessary.
Yours sincerely,
Richard Watson, Executive Director Enforcement
Tom Horn Gaming enters Serbia with Balkan Bet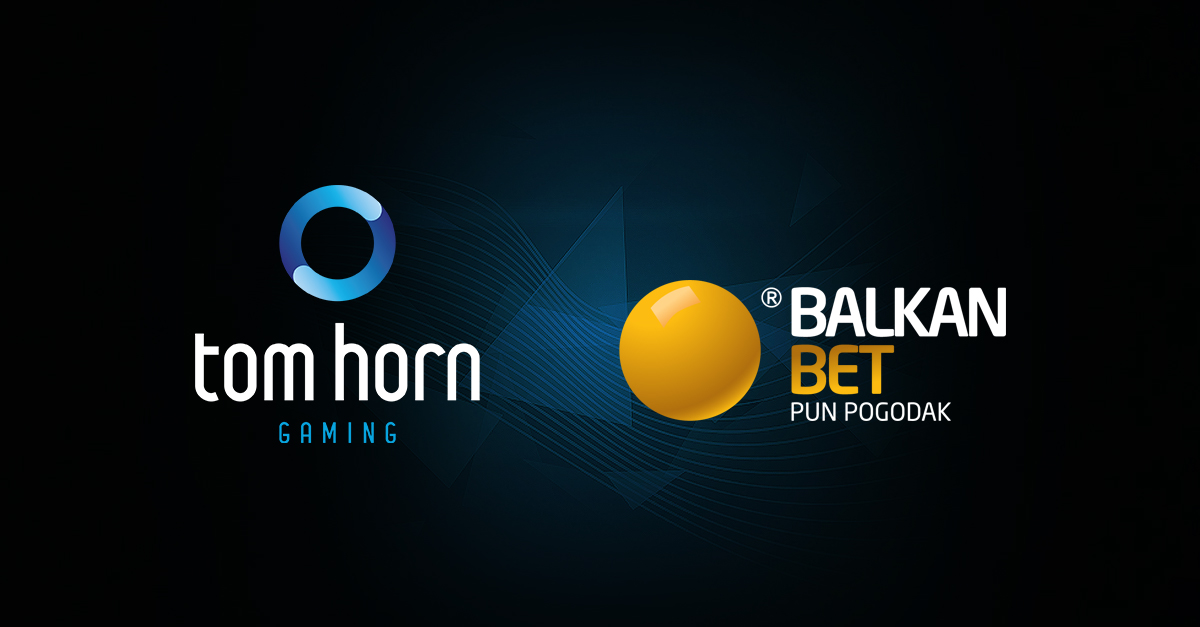 Reading Time:
2
minutes
Tom Horn Gaming has announced it is now live in Serbia's regulated market with one of its biggest operators, Balkan Bet.
The provider will supply Balkan Bet with its highly popular titles, including blockbusters 243 Crystal Fruits and Book of Spells as well as more recent releases like Frozen Queen and Wild Weather.
Ondrej Lapides, Tom Horn Gaming CEO, said: "Going live with Balkan Bet is another milestone in our mission to tap into regulated markets and this partnership is in line with our strategy to continue our expansion. We're positive that Serbian players will enjoy our content and our games will find a new dedicated audience that will keep on coming back for more high-quality entertainment we offer."
Anja Kablar Crnoglavac, Operations Manager at Balkan Bet added: "Tom Horn Gaming has cemented its reputation as one of the most reliable and innovative igaming software providers in the industry, and we're delighted to have rolled out their portfolio of superb video slots. We're certain their games will prove a hit with all Balkan Bet's players."
Now licensed in multiple jurisdictions, Tom Horn Gaming continues a period of strong commercial growth, delivering quality content to leading operators and aggregators around the world. The industry experts will be able to see their latest products and services at ICE on stand N7-410 in London in February 2019.
About Tom Horn Gaming
Tom Horn Gaming is an omni-channel software supplier with a rich portfolio of casino games. This includes an extensive collection of cross-platform video slots, available on mobile, desktop and terminal. Their content boasts a multitude of features and promotional tools, as well as a wide variety of themes. It also offers eye-catching graphics and engaging maths models, which have been carefully developed to suit players in international markets. The company's considerable experience in both the online and land-based environment, allows them to deliver highly-engaging and commercially successful content that players want to play. Tom Horn holds licences in the UK and Malta. For more information visit: www.tomhorngaming.com
Hard Rock International Selects Mi9 Retail for its e-Commerce Platform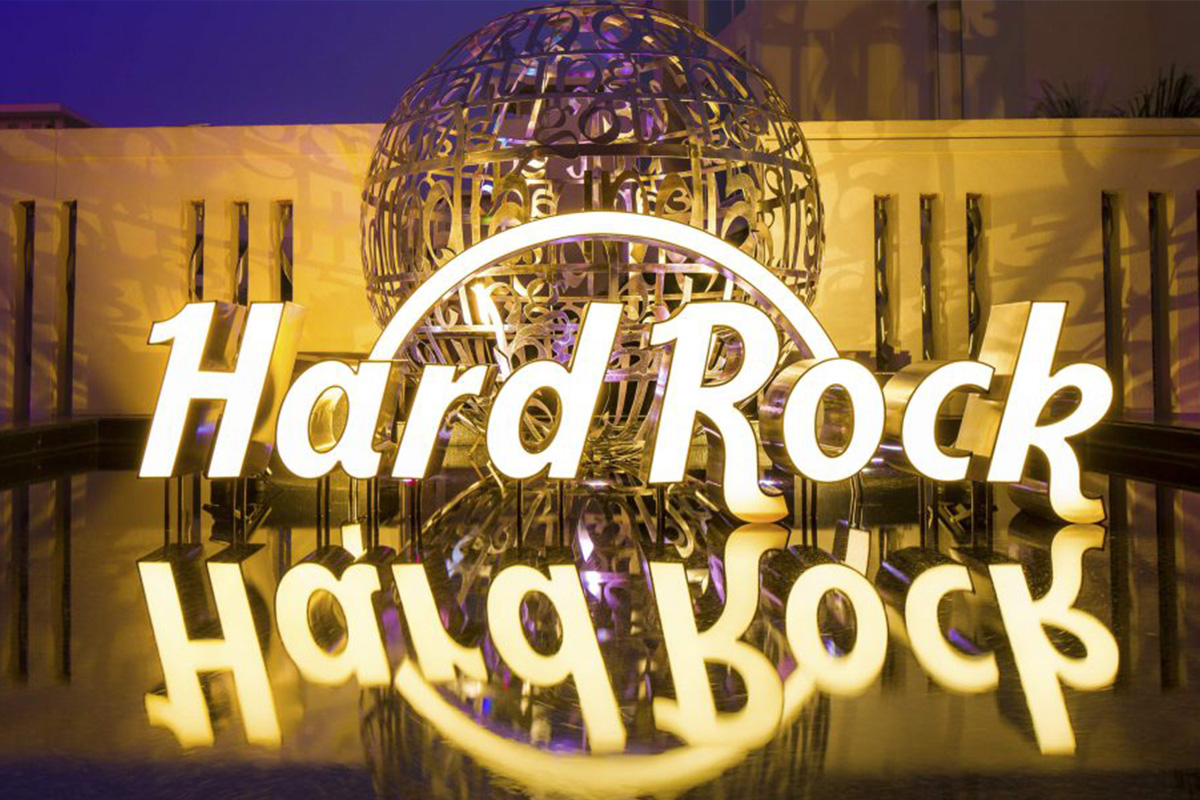 Reading Time:
3
minutes
Mi9 Retail, a leading provider of omni-channel retail solutions, is pleased to announce that Hard Rock International has chosen Mi9 to power its e-Commerce business.
"Hard Rock International selected the Mi9 e-Commerce platform because it supports our strategic plan to accelerate our digital presence and online revenue growth," said Edward Deutscher, SVP Merchandising & e-Commerce at Hard Rock International. "Our primary objective is to deliver seamless shopping experiences across all of our brand channels and the Mi9 e-Commerce platform does that in a way that highly engages our customers."
Hard Rock's collectable merchandise has become as iconic as the brand itself. The merchandise, available through the Rock Shop in Hard Rock Cafe locations and online, has a strong following and is sought after by collectors throughout the world. Hard Rock's Classic and City T-shirts, featuring an instantly recognizable design that has captured the spirit of the brand for nearly 50 years, are among the most popular selling items, alongside the brand's commemorative pins.
"Hard Rock is a well-established brand that creates unforgettable experiences through great music, food, memorabilia and merchandise," said Neil Moses, CEO of Mi9 Retail. "What truly sets them apart is their ongoing commitment to innovation and Mi9 e-Commerce is an ideal fit for their current and future needs. We're very excited to be a critical part of the Hard Rock brand and their continued success."
The e-Commerce platform enables Hard Rock to fuel the growth and accessibility of its online Rock Shop and further expands the brand's current merchandising platform with Mi9 Retail.
Mi9 Retail:
Mi9 Retail is the fastest growing provider of enterprise software for retailers, wholesalers, and brands. Mi9 enables the world's leading retailers to automate and optimize their entire Plan-to-Sell™ process, from planning to executing, influencing, and selling merchandise in-store, online, and on any device. Mi9 corporate retail systems facilitate better planning, master data management, allocation, and replenishment, and Mi9 customer engagement and point-of-purchase systems boost revenue across digital and brick-and-mortar channels. Our solutions are connected via a common analytics framework that serves as the foundation of the system and speeds time to insight with role-based dashboards, KPIs, and governed self-service data discovery. Mi9 Retail is committed to helping retailers on their path to success, so they can maximize revenue and customer engagement while minimizing costs. Visit www.mi9retail.com to learn more.
Mi9 Retail, the Mi9 Retail logo, JustEnough, and Plan-to-Sell are trademarks of Mi9 Retail, Inc. All other trademarks referenced are the property of their respective owners.
Hard Rock International:
With venues in 74 countries, including 183 cafes, 27 hotels and 12 casinos, Hard Rock International (HRI) is one of the most globally recognized companies. Beginning with an Eric Clapton guitar, Hard Rock owns the world's most valuable collection of music memorabilia, which is displayed at its locations around the globe. Hard Rock is also known for its collectible fashion and music-related merchandise and Hard Rock Live performance venues. HRI owns the global trademark for all Hard Rock brands. The company owns, operates and franchises Cafes in iconic cities including London, New York, San Francisco, Sydney and Dubai. HRI also owns, licenses and/or manages hotel/casino properties worldwide. Destinations include the company's two most successful Hotel and Casino properties in Tampa and Hollywood, FL., both owned and operated by HRI parent entity The Seminole Tribe of Florida, as well as other exciting locations including Atlantic City, Bali, Cancun, Daytona Beach, Ibiza, Orlando, Shenzhen and San Diego. Upcoming new Hard Rock Cafe locations include, Maldives, Manila, Malaga, Georgetown, Fortaleza, Rosario and Chengdu. New Hard Rock Hotel, Casino or Hotel & Casino projects include Berlin, Budapest, Desaru Coast, Dublin, London, Los Cabos, Madrid, Maldives, New York City, Ottawa, Sacramento, Dalian and Haikou in China. In 2018, Hard Rock International was recognized as a Forbes Magazine Top Employer for Women and Land Operator of the Year at the Global Gaming Awards. For more information on Hard Rock International visit www.hardrock.com.
Source: Mi9 Retail
Topgolf and TCL Partner to Build Inclusive Esports Venues for all Gamers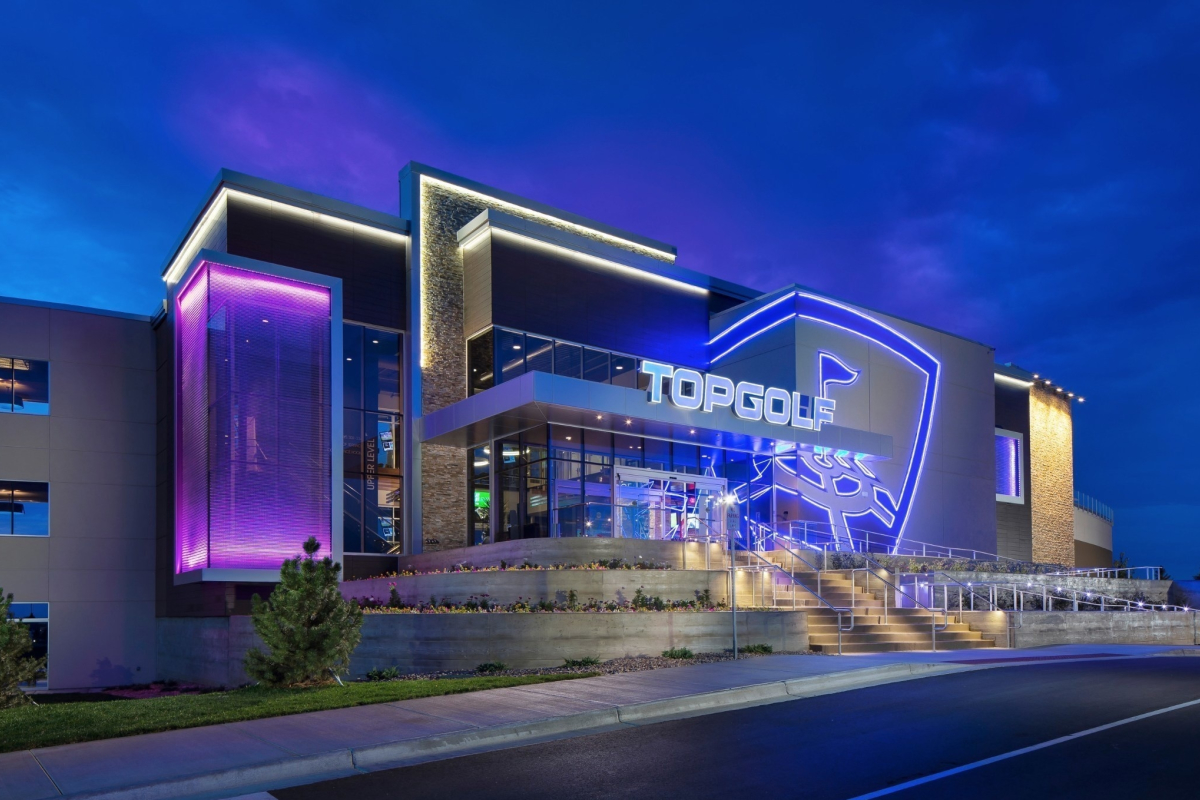 Reading Time:
3
minutes
Fastest-growing sports entertainment company, Topgolf, partners with TCL, America's fastest-growing TV brand on national esports initiatives
Global sports entertainment leader Topgolf® and TCL, the fastest-growing television brand in North America, have announced a national partnership that will generate exciting esports entertainment at Topgolf, designed for gamers from all walks of life. The first TCL esports Lounge will open at Topgolf Las Vegas in early January, aligning with the 2019 Consumer Electronics Show Jan. 8-11.
Through the partnership with TCL, Topgolf will add esports lounges to six Topgolf venues creating an inclusive guest experience and offering daily esports play, along with the traditional sports viewing areas featuring best-in-quality TCL 4K UHD 6-Series TVs, optimized for individual and group esports gaming and entertainment. Guests can play esports games and participate in special events, coaching sessions, viewing parties and meet pro gamers.
In addition, Topgolf is designing turn-key solutions for esports events to be hosted at all Topgolf venues. Topgolf is bringing their famous special formula of hospitality, food, beverage and entertainment production to esports. Topgolf provides a network of venues which can host esports events and make it simple for publishers, teams, brands and leagues to create meaningful experiences at Topgolf.
Topgolf is also partnering with national esports leagues to host events, qualifiers, local and weekly leagues, which will attract gamers, influencers and celebrities to compete in tournaments at Topgolf venues. TCL and Topgolf expect the partnership to reach more than 63 million guests annually over the multi-year partnership.
"Topgolf at our core is about bringing people from all walks of life together through play, competition, music and food to share in meaningful moments," said Topgolf Media President YuChiang Cheng. "In partnership with TCL, we have reached out to a diverse group of gamers of all different backgrounds to give us input to make a welcoming space. Creating an inclusive esports destination, driven by TCL's polished viewing and gaming presentation, will help further a diverse group of people to enjoy esports and feel welcomed."
Topgolf venues in Austin, Texas; Charlotte, N.C.; Houston–Katy, Texas; Minneapolis, Minn.; and Scottsdale, Ariz., will open TCL esports lounges throughout the first quarter of 2019, aligning with major events in local markets such as the NBA All Star Game and Topgolf's WGT/ PGA Tour Golf Events.
"Topgolf is a destination unlike any other and as America's fastest-growing TV brand, TCL is excited to be teaming with one of the fastest-growing sports and entertainment brands in the world to create a new experience for the esports community and Topgolf guests," said TCL North America Senior Vice President Chris Larson. "TCL's award-winning TVs have been praised for delivering premium picture quality and powerful performance, especially by the gaming community, which makes TCL products a worthy addition to homes and Topgolf venues across the country. As such, we're confident that this partnership will be long-lasting and successful for both brands and our customers."
Throughout January 2019, Topgolf will host a TCL National Sweepstakes in all venues nationwide, offering Topgolf guests a chance to win a grand prize trip to Hollywood, CA to attend a movie premiere for a "Red Carpet Experience" at the TCL Chinese Theatre, along with a 65-inch TCL Roku TV.
"We believe that esports is ready to reach a much wider scale and serve many untapped segments," said Kevin Chou, Chairman of Gen.G, which just announced an all-female Fortnite team. "Gaming is for everyone."
"I am very inspired by Topgolf's commitment to inclusion and excited that the industry is embracing minority gamers," said SuperLeague Community Manager and esports enthusiast Michelle D'Antonio. "I feel honored to partner with Topgolf to help drive the gaming world forward."
About TCL:
Already one of the world's best-selling consumer electronics brands, TCL is now the fastest-growing TV brand in North America. TCL (The Creative Life) was founded more than 35 years ago and prides itself on delivering high quality products featuring stylish design and the latest technology. With extensive manufacturing expertise, a vertically integrated supply chain, and state-of-the-art panel factory, TCL offers innovative televisions, including the award-winning TCL® Roku TV™.
About Topgolf:
Topgolf is a global sports entertainment community creating great times for all. With a worldwide fan base of nearly 100 million, Topgolf prides itself on its special blend of technology, entertainment, food and beverage and the inherent good that can be accomplished when a community of all walks of life comes together.
The first brand expression of this togetherness is a Topgolf venue. These multi-level complexes feature high-tech golf balls and gaming, climate-controlled hitting bays, renowned menu, hand-crafted cocktails, events, music and more. The nearly 51 U.S. venues along with four international venues entertain more than 17 million Guests annually.
Beyond the venues, Topgolf fits seamlessly into the lives of our engaged community with emerging brands such as Topgolf Swing Suite, a luxury simulator experience; Toptracer, real-time tracking as seen on TV; Toptracer Range, bringing the tracing technology to driving ranges around the world; and WGT, the world's largest digital golf audience. As a growing lifestyle brand, Topgolf is discovering new ways to engage and delight our Guests through original content series, pop up social experiences like Topgolf Crush, and even through building music venues like The Cowan in Nashville.
Source: Topgolf