Scientific Games Launches eInstant and Digital Games with Norsk Tipping, Norway's National Lottery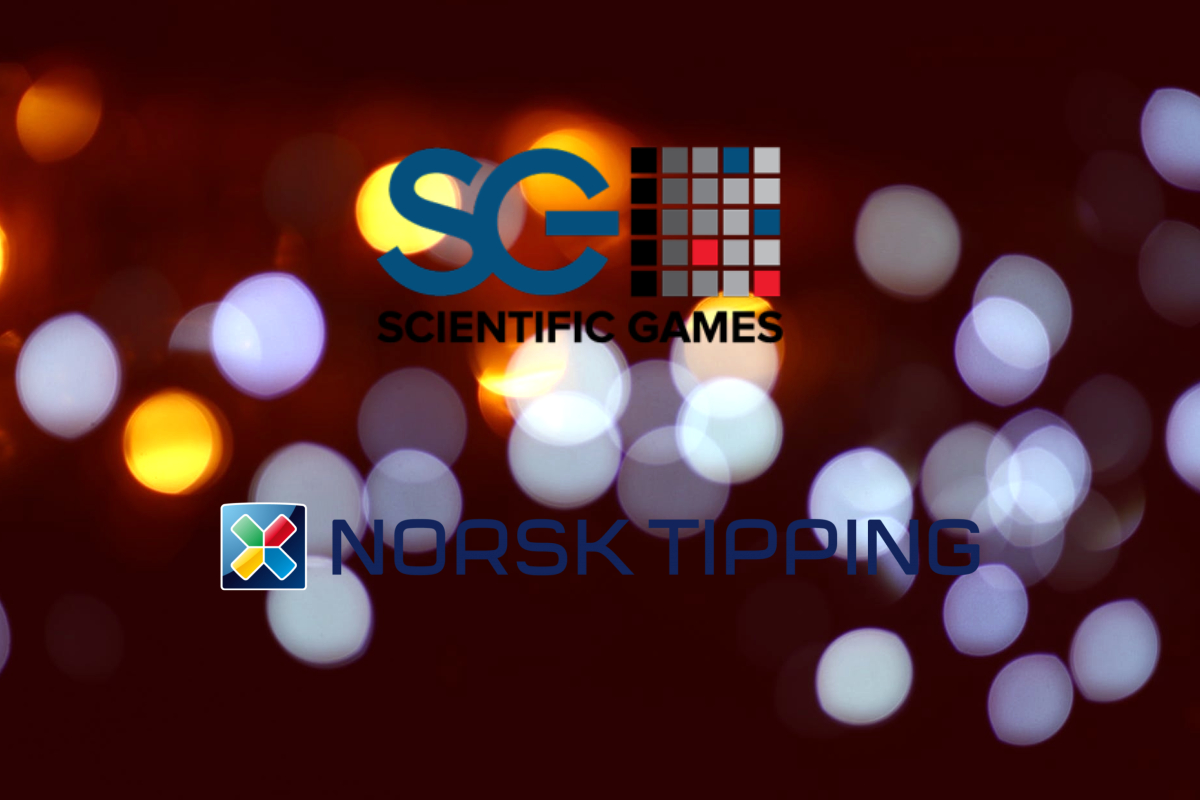 Reading Time:
2
minutes
Scientific Games Corporation has launched multiple digital games with Norsk Tipping, Norway's national lottery operator and World Lottery Association member. In partnership with Scientific Games, Norsk Tipping has added 10 online slot games to their Kong Kasino game category and two new eInstant games to their Flax portfolio (scratch games online), with additional launches of online slots and eInstant games planned for the coming months.
Norsk Tipping, a longtime business partner of the Company, plans to launch new digital games gradually to entertain more players as the library grows. The first two eInstant games, Garden Secrets and Haunted Hotel will be followed by other eInstants that leverage innovative mechanics to engage players. Scientific Games' eInstant library includes games that feature various mechanics such as crosswords, hidden image, match-to-win, puzzles, and more. The planned eInstant games feature different ways to play, further diversifying the Norsk Tipping game library.
In addition to the selection of eInstant games, Scientific Games has launched some of its most popular iGaming titles with the Norwegian operator. Fan favorites include 88 Fortunes®, Rainbow Riches™, and Raging Rhino®.
Hans Ringsvold, Head of Gaming Operations for Norsk Tipping said, "Our relationship with Scientific Games signifies a bright future for Norsk Tipping's online gaming presence. The addition of massively popular slot titles and a library of fresh eInstant games boosts our portfolio and allows us to reach a wider audience. We're excited to see continued growth as a result of this partnership."
Steve Schrier, Chief Commercial Officer for SG Digital, said, "Norsk Tipping is an excellent iLottery and online gaming partner. Our expansive content portfolio empowers Norsk Tipping to level up their presence and reach more players in the Nordic region. This partnership creates a perfect environment for our digital games. Scientific Games is thrilled to see a successful initial launch, and we look forward to providing more top-tier content to Norwegian players."
All ® notices signify marks registered in the United States.  © 2018 Scientific Games Corporation. All rights reserved.
About Scientific Games
Scientific Games Corporation (NASDAQ: SGMS) is a world leader in entertainment offering dynamic games, systems and services for casino, lottery, social gaming, online gaming and sports betting. Scientific Games offers the gaming industry's broadest and most integrated portfolio of game content, advanced systems, cutting-edge platforms and professional services. Committed to responsible gaming, Scientific Games delivers what customers and players value most: trusted security, engaging entertainment content, operating efficiencies and innovative technology. For more information, please visit scientificgames.com.
Source: Scientific Games Corporation
Wazdan Receives Swedish Certification, Expanding Their Reach Further Through the Nordics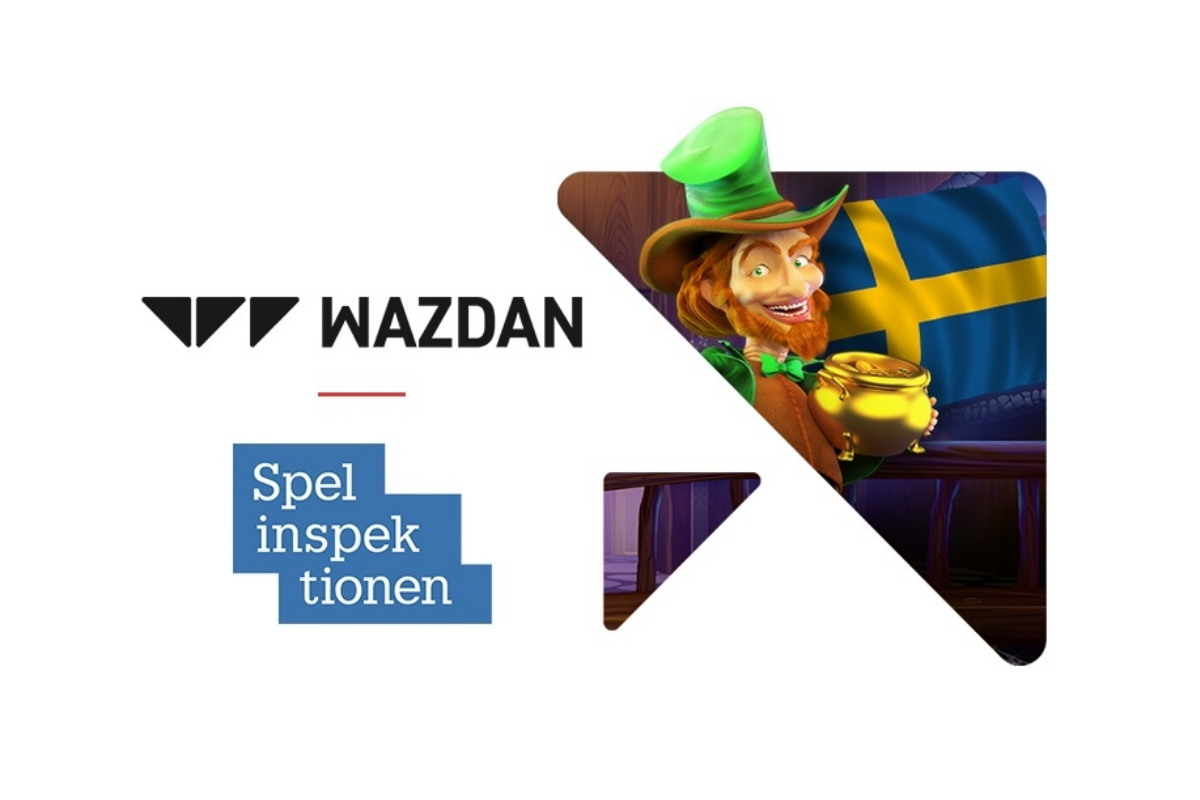 Reading Time:
2
minutes
Wazdan is thrilled to announce the confirmation of their Swedish certification, enabling them to offer their games through Swedish operators.
Confirmed this month, Wazdan is now fully certified in Sweden and have already enabled their games through their existing Swedish partners, including Kindred, Mr Green, Hero Gaming, and more.
The Swedish Gambling Authority began to accept license applications under a new law, earlier this year, in an effort to liberalise the gambling market and open it up to private actors. Before this, gambling activities were state-owned and had come under criticism from the European Commission for being monopolised. Online, however, under EU law, Swedes had been able to play at online casinos for some time, but finally, in 2018, the government agreed to follow Denmarks lead: quash the monopoly and open up the market. The Swedish Gambling Authority is the authority tasked with ensuring the legality, safety and reliability of the Swedish gaming and gambling market. Their role is to provide consumers with the tools for fair gaming by maintaining a transparent and balanced gaming market, as well as reducing the potentially harmful social effects.
Opening up the market is not just good for game producers, like Wazdan, it is also positive for the players. The main objective under the gambling re-regulation is to create a safer market, with particular focus placed on improving consumer protection, and game security. With this, players will be able to pause their accounts easily, and there will be increased punishments for illegal gambling activities and match-fixing.
Wazdan continues to grow in the regulated markets, with licenses including the MGA, the UKGC, Romania and Curacao. The company is also certified to offer their products in Sweden, Latvia, Lithuania and Estonia. Market expansion comes at a great time for Wazdan and their operator partners, with the company recently announcing a slew of new game title releases, including Lucky Fish, Relic Hunters™ and the Book of Faith, Lucky Reels, Space Spins, Magic Stars 5, Space Gem™, Juicy Reels, and Magic Stars 6, as well as their main game of the year, Larry the Leprechaun.
"We are excited to announce our Swedish certification, which allows us to strengthen our position in the Swedish market and expand the reach of our games through our existing operators. The Swedish certification opens up doors for our team to increase what we offer our partners, and also to develop new relationships with operators to bring Wazdan high-quality games to the Swedish players," says Andrzej Hyla, Head of Sales at Wazdan.
Keep up to date with the latest Wazdan news at: https://www.wazdan.com
Gluck Games break a Guinness World Record at iGB Live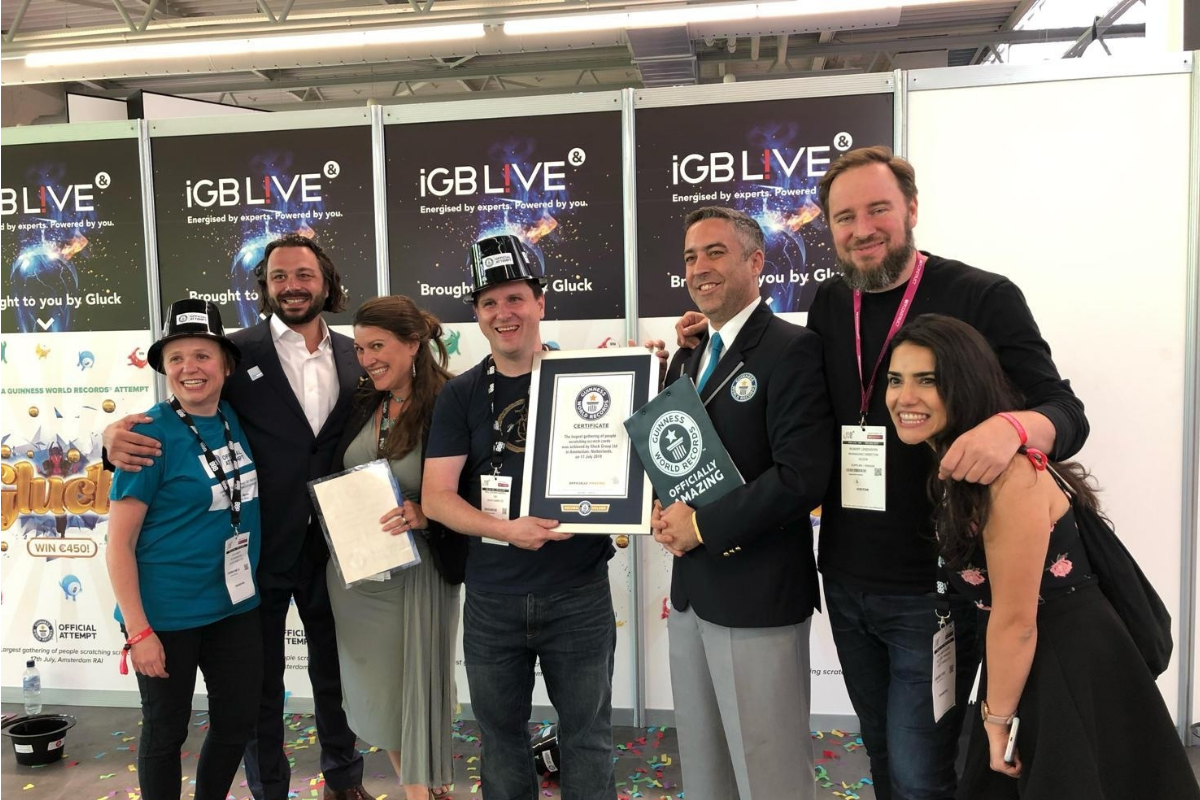 Reading Time:
2
minutes
This iGBLive in Amsterdam made history by breaking a Guinness World Record: the largest number of people scratching scratchcards! Previously the record was held by the lottery in the Philippines, but Gluck and the people at iGBLive scratched that out with 386 people taking part in the final record attempt.
Stewards ushered in the people, before the doors were closed and the official Guinness World Record adjudicator called for the scratching to begin! The sound of nearly 400 people beginning to scratch off to find out if they had won, filled the massive hall. Those without keys, coins or scratching implements resorted to their nails. One participant took off an engagement ring and used the diamond to get scratching – while a man with nails cut too short, made a worrying attempt on the card with his teeth!
Winner Winner!
No matter what they used, people were anxious to find out – were they one of the lucky winner? There were ten top 450€ prizes – making some very happy people at the conference – including two support staff from the venue itself for whom this was the best show they've ever worked at! Others expressed amazement at having won – convinced the winning cards must be a promotion, rather than an actual cash sum! One winner said how she had never won anything before, 'not even a raffle!'
10 winners from 386 participants translates to a 1 in 38 win rate – while the chance of winning just £140 in the National Lottery is 1 in 2,180 – making it clear that the Guinness World Record was about more than just the glory for some lucky people.
Scratch the Record!
There was a nerve-racking rate as each steward confirmed the tally of participants. Overseen by an official Guinness World Record judge and gaming legend, Michael Caselli, the win was announced to excited cheers from the anxious organisers at Gluck Games.
The guys and gals at Gluck Games wish anyone else attempting a record well: "there can never be too much fun in the world," says Chief Commercial Officer and Founder, Helen Walton. "We love playing scratch cards ourselves and we've always wanted the honour of a World Record. Now we can truly say this was a world-record breaking event and an occasion we will never forget!"
Family/Indoor Entertainment Centres Market Growth Driven by Availability of Diversified Gaming and Entertainment Options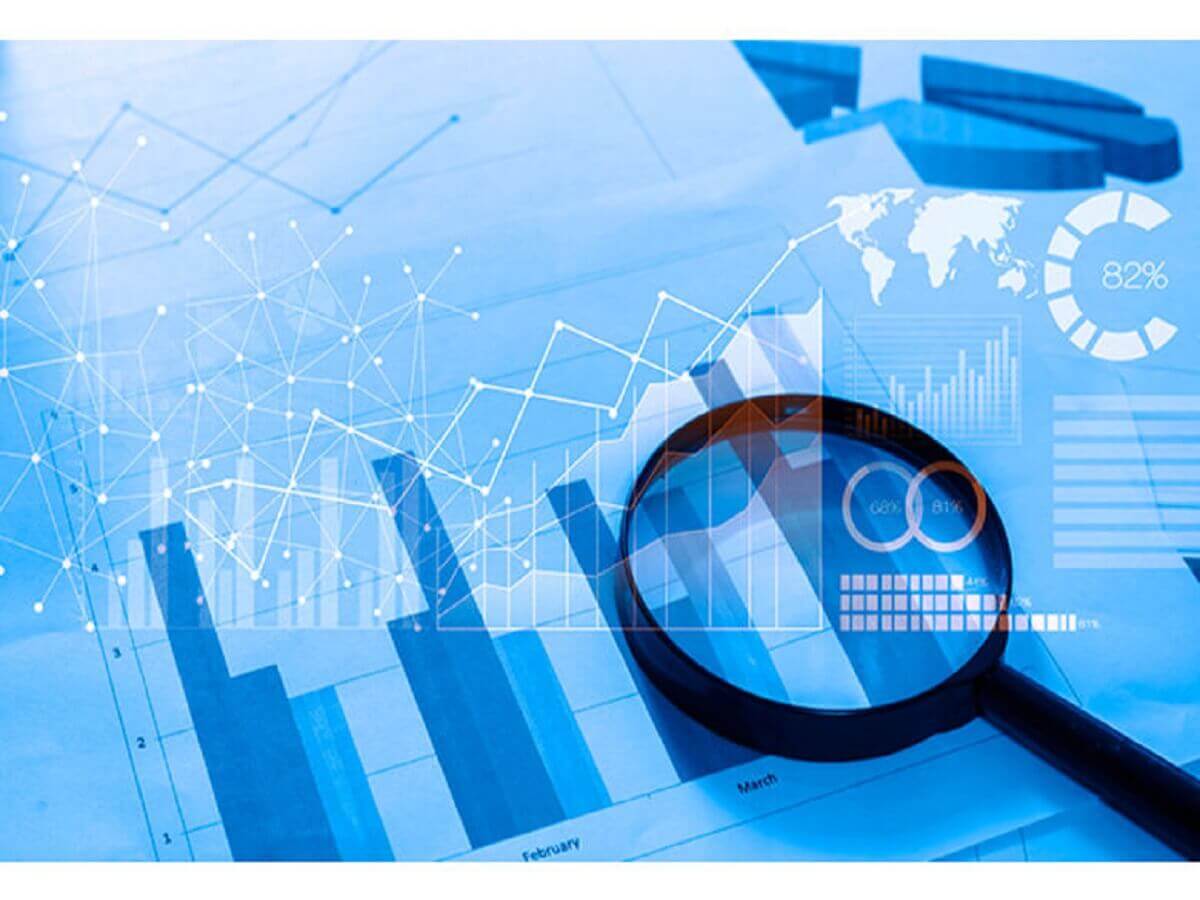 Reading Time:
3
minutes
Family/Indoor Entertainment Centers Market: Dynamics & Forecast
The family/indoor entertainment centers are designed to engage each and every member of the family at very low prices. Family/indoor entertainment centers provide a variety of entertainment to individuals of all ages. Family/indoor entertainment centers follow strategies such as loyalty programs, the offering of gift cards, bonuses, and incentives that expire after a particular period. This helps boost the number of visitors to a particular family/indoor entertainment center.
The family/indoor entertainment centers market is estimated to grow at a CAGR of 13.5% during the forecast period. The family/indoor entertainment centers market was valued at US$ 22,783.9 Mn in 2018, and is expected to grow significantly to reach US$ 80,641.5 Mn by 2028 due to the diversified gaming and entertainment options available in the family/indoor entertainment centers market.
Family/Indoor Entertainment Centers Market: Segmentation
In this report, PMR has segmented the global family/indoor entertainment centers market by type, by facility size, and by region. By type, the family/indoor entertainment centers market is segmented into arcade studios, VR gaming zones, indoor go-kart tracks, sports arcades, and trampoline and indoor adventure parks. The arcade studios subsegment of the global family/indoor entertainment centers market is expected to register a 30.3% market share at the end of 2018. Moreover, the VR gaming zones subsegment is estimated to register a CAGR of 14.9% in the family/indoor entertainment centers market over the projected period. In addition, the arcade studios subsegment is expected to create an opportunity of US $ 17,300.4 Mn in the family/indoor entertainment centers market from 2018 to 2028.
By facility size, the global family/indoor entertainment centers market is subsegmented into <5,000 Sq. Feet, 5,001 to 10,000 Sq. Feet, 10,001 to 20,000 Sq. Feet, 20,001 to 40,000 Sq. Feet and > 40,000 Sq. Feet. The > 40,000 Sq. Feet subsegment is estimated to grow at a CAGR of 15% during the forecast period and the 20,001 to 40,000 Sq. Feet subsegment is projected to create an opportunity of US $ 17,179.2 Mn between 2018 and 2028 in the family/indoor entertainment centers market.
Family/Indoor Entertainment Centers Market: Regional Analysis
The report also offers insights as well as analysis regarding the growth opportunities in the family/indoor entertainment centers market across all the regions worldwide, which include North America (Canada & U.S.), Latin America (Mexico, Brazil, & the rest of Latin America), Europe (France, Germany, Spain, Italy, U.K., Russia, & the rest of Europe),  East Asia (China, Japan, and South Korea), South Asia (India, Thailand, Malaysia, Indonesia, Philippines, and the Rest of South Asia) and MEA (South Africa, GCC Countries, Israel, & the rest of MEA). The family/indoor entertainment centers market in East Asia is expected to increase at a CAGR of 14.3% over the projected period. Increasing disposable income and increasing middle-class population are among the factors boosting the family/indoor entertainment centers market in this region.
Family/Indoor Entertainment Centers Market: Competitive Landscape
As per PMR analysis, strategic developments, such as product innovations, the addition of new attractions, as well as others, are estimated to contribute to revenue generation in the family/indoor entertainment centers market. Some of the key players in the global family/indoor entertainment centers market report are Dave & Buster's, Smaash Entertainment, Time Zone Entertainment, CEC Entertainment, Scene 75 Entertainment Centers, Bowlmor AMF, Main Event Entertainment, Legoland Discovery Center, Lucky Strike, Amoeba Services, Kidzania, Funcity, Nickelodeon Universe, Bandai Namco Entertainment, Tenpin, Toy Town, and Walt Disney. Among these, Main Event Entertainment is focusing on improving its market share by introducing new games and attractions in the family/indoor entertainment centers market. Dave and Buster's is one of the strong players in the family/indoor entertainment centers market owing to its strong presence in the North America region.
These insights are based on a report on Family/Indoor Entertainment Centers Market by Persistence Market Research