Team Vitality, a leading European esports team, receives €20 million investment from entrepreneur Tej Kohli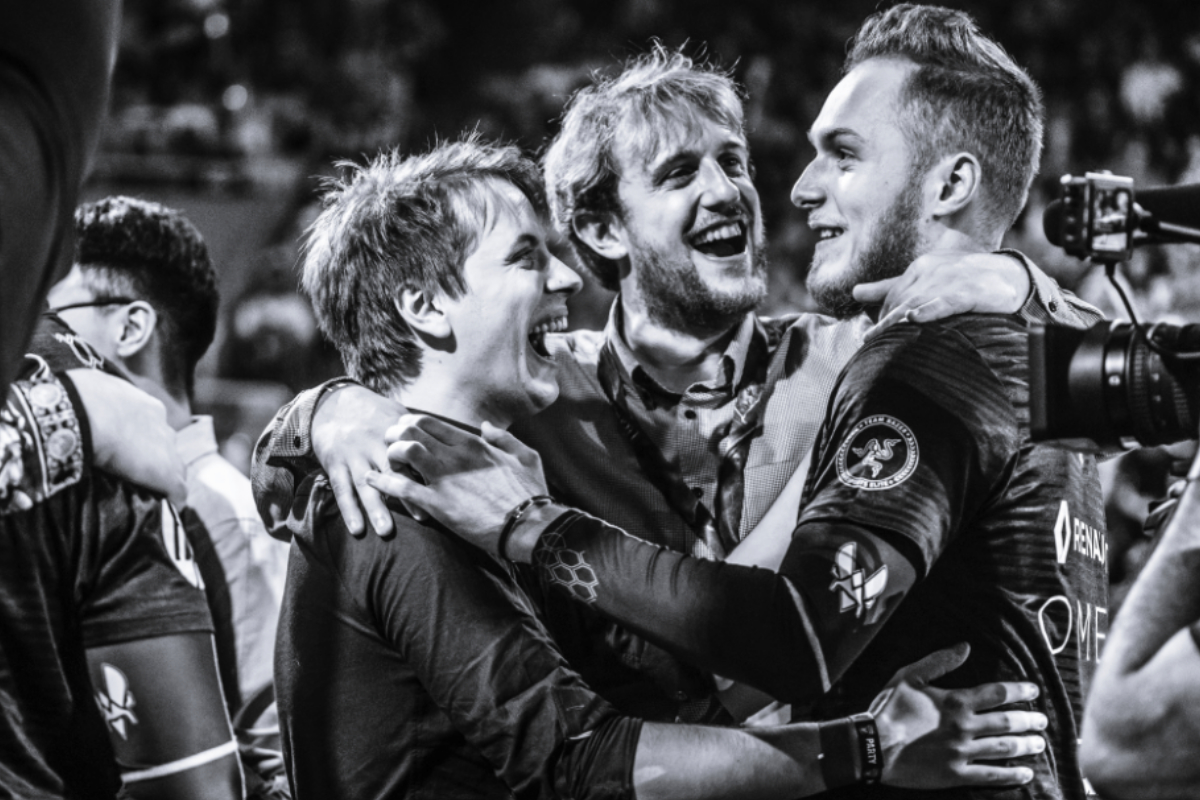 Reading Time:
4
minutes
Team Vitality has announced that it has received an initial €20 million investment from tech entrepreneur Tej Kohli.
The investment is thought to be the largest-ever for a European team. It represents a major boost for the continent's esports sector, which is currently expanding rapidly and looks set to rival Asian and North American markets.
Through a combination of strong management, ambition and hard work, Team Vitality has quickly established itself as a leading professional brand in Europe with rosters across a number of titles and some notable commercial deals to boot. Vitality will make use of Mr Kohli's business acumen and global experience to develop and strengthen the team and become a globally recognised brand.
The team's founders also believe the investment will deliver for the fans. The €20 million sum will serve to develop state of the art facilities, including training and performance centres, as well as a flagship store and office. It will also enable world class athletic teams to be built, and ensure that fans can experience esports entertainment in a more immersive style.
Adding to its strong presence in European esports leagues, Vitality has recently launched a team in the leading FPS title Counter Strike: Global Offensive, better known as CS:GO, that last weekend won the DreamHack Open in Atlanta.
Vitality was also recently confirmed as one of the teams that has secured a long term partnership in newly franchised EU LCS, which has been rebranded to the LEC. This gives Vitality a long term corner stone in Europe's premiere esports league.
With Mr Kohli's support, the team plans to first expand its presence in China and Southeast Asia to reach an even wider range of viewers. Southeast Asia is the fastest growing region for esports, with major brands such as Singtel pledging extensive support and the likes of the Malaysian Government committing funds to help grow the industry locally.
Team Vitality, founded in 2013 by Fabien Devide and Nicolas Maurer, is a professional European esports team based in France, with a total of 50+ world class players from 11 countries. The team has a current portfolio of ten games, including League of Legends, CS:GO, Fortnite, PUBG, Rocket League and more.
Active in both European and international competitions, Team Vitality has a wide following in Europe, with a unique community of loyal supporters and an impressive list of AAA- brand partners such as Adidas and Renault.
Mr Kohli is the lead backer of Swiss-based robotics and venture studio Rewired, focused on applied sciences and technologies. His passion for technology and innovation enabled him to recognise the exciting investment opportunity offered by the growing esports market.
With Mr. Kohli's commitment of €50m, Rewired launched an esports division Rewired GG, one of the largest investment arms in Europe dedicated solely to esports. Through it, he aims to expand the esports industry, as well as develop individual players, games and commercial opportunities. The backing of Team Vitality is Rewired GG's first investment.
Team Vitality President and Co-founder, Fabien Devide, said:
"This investment marks a truly significant moment in the five-year history of our team and is a result of the hard work of our players, and the unquestionable loyalty of our supporters. We look forward to building on the already great community Team Vitality has established and to welcoming new players and supporters in the future."
Mr Tej Kohli said:
"Esports is the future of both sport and entertainment and Vitality is one of the biggest and most exciting European teams. I'm thrilled to accompany them on their journey, as they look to become the number one esports team in Europe, and ultimately worldwide. I look forward to using my forty-years of business and technology experience to assist the management team in building a well-respected, world-class team, which will be a dream for every gamer and supporter to be a part of."
Team Vitality CEO and Co-founder, Nicolas Maurer, said:
"Team Vitality has always strived to be one of the best esports teams in the world. With Mr Kohli's support we are excited to step even closer to achieving our global ambitions. Team Vitality is set to become leaders in an industry that we believe will soon rival traditional sports in terms of audience and investment."
About Team Vitality
Team Vitality was created in 2013 as a Call of Duty team and developed into a console organisation. It started its expansion on the PC esports scene in January 2016 with arrival in The European League of Legends Championship Series (EULCS). With continued growth on major titles and a lot of great results, Vitality's mission is to bring the most professional environment possible to its players, while providing the best entertainment possible to its supporters. The two core pillars of Team Vitality are excellence and proximity.
About Mr Tej Kohli
Mr Tej Kohli is a visionary entrepreneur, businessman and philanthropist who rose to success building solutions for e-commerce businesses during the peak of the dot-com boom. Passionate about the potential of disruptive technology, innovation, philanthropy and in empowering young people, Mr Kohli has ensured this is reflected in his work and career. Mr Kohli now invests in innovative technology firms specialising in robotics, artificial intelligence and biotech, through a $100 million fund called Rewired. He has recently committed €50M to Rewired GG, an investment arm dedicated to esports. Beyond this, Mr Kohli carries out philanthropic work through the Tej Kohli Corneal Institute (TKCI), as part of his mission to cure corneal blindness worldwide by 2030.
About Fabien Devide
Fabien is President of Team Vitality. His career in the esports industry has covered the full spectrum of roles, from player to coach, manager and president. As a passionate competitor, Fabien's vision is to take care of athletes, pass on his love for the game and nurture an authentic and close relationship with fans. Since launching Vitality in 2013, he has transformed the team into a true European leader. Today, Fabien's role is to oversee and manage the sports and brand departments. He is also identified as the definitive voice and expert on esports in France. He has spoken before the national parliamentary working group on esports and was appointed head coach of the efootball National Team by the French Football Federation.
About Nicolas Maurer
Nicolas is CEO of Team Vitality. Since the team began, he has taken charge of its operational management. Nicolas looks after Vitality's structuring, human resources, fundraising and monetisation of the brand via sponsorship, merchandising, commercial operations and revenues from leagues and games management. In just five years, Nicolas has turned Team Vitality into one of Europe's leading esports businesses. Vitality is today a structured and well-funded operation, thanks to an initial fundraising round that drew EUR 2.5 million in December 2017. These fundraising rounds are among the first ever conducted by an esports club in Europe. Nicolas' success has been to attract key strategic investors and prestigious sponsors, such as Orange, Renault and adidas. Today, Nicolas manages more than 70 dedicated and passionate people and continues to transform the team into a major actor in the world of esports.
NBA 2K League partners with Champion athletic apparel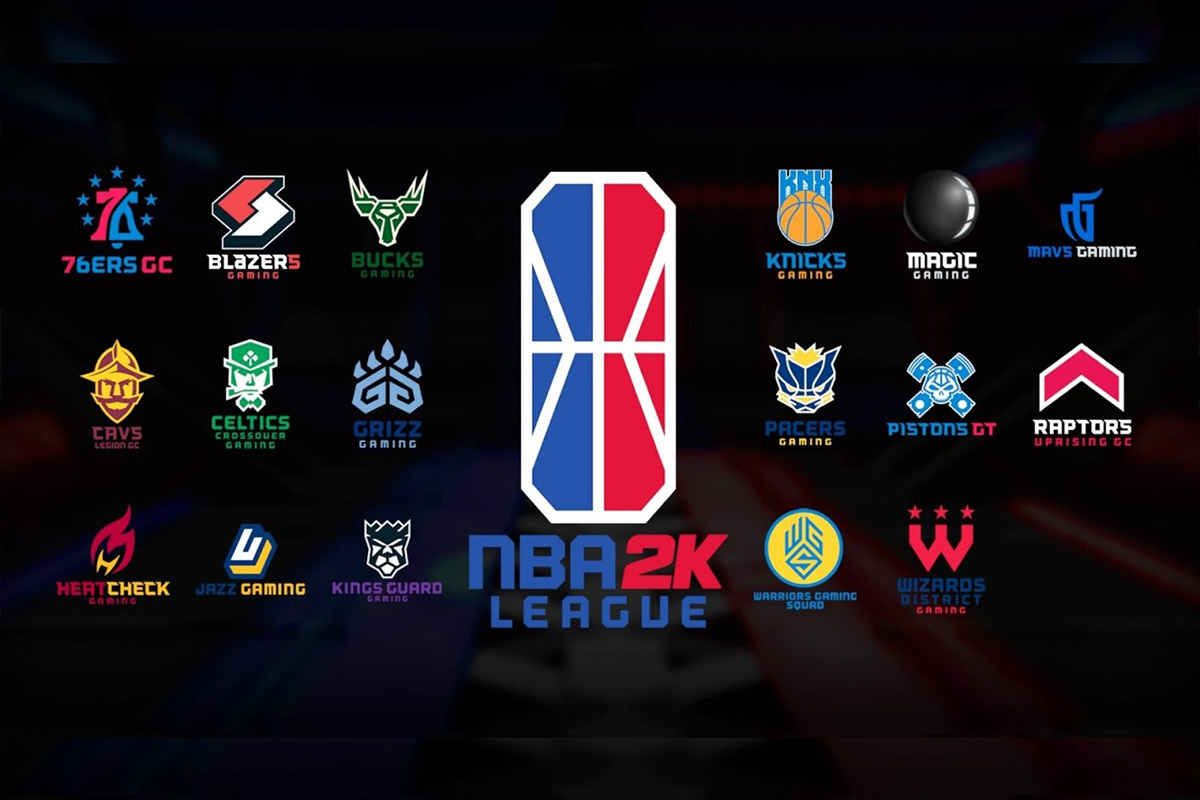 Reading Time:
1
minute
Ahead of the 2019 NBA 2K League Draft, which is scheduled on March 5 at Barclays Center in Brooklyn, N.Y., the NBA 2K League has signed multiyear partnership with Champion Athleticwear. As per the agreement, the sportswear company will serve as the league's official outfitter.
Champion will offer the NBA 2K League's 21 teams game uniforms as well as warmup, travel and practice apparel. In-game avatars will also be outfitted in Champion-branded uniforms. Throughout the season, Champion will provide apparel for marquee events like the NBA 2K League Draft Clash, in-season tournaments and the NBA 2K League Finals. Starting today, fans can purchase NBA 2K League merchandise on Champion.com.
"We are thrilled to have an iconic brand like Champion as our official outfitter," said NBA 2K League Managing Director Brendan Donohue. "Champion's authentic designs and innovative products make them a great partner for the league, and we can't wait to see our teams compete in their new uniforms this season."
"The need for esports apparel is quickly evolving and Champion is pleased to be an integral part of this historical opportunity," said Champion Group President-Global Activewear Jon Ram. "Being the official outfitters for the NBA 2K League is an exciting and pivotal opportunity for Champion to continue our evolution and expansion to outfit teams within the esports and traditional sports communities. Together we can push the boundaries and bring esports to a wider audience."
China declares eSports as a profession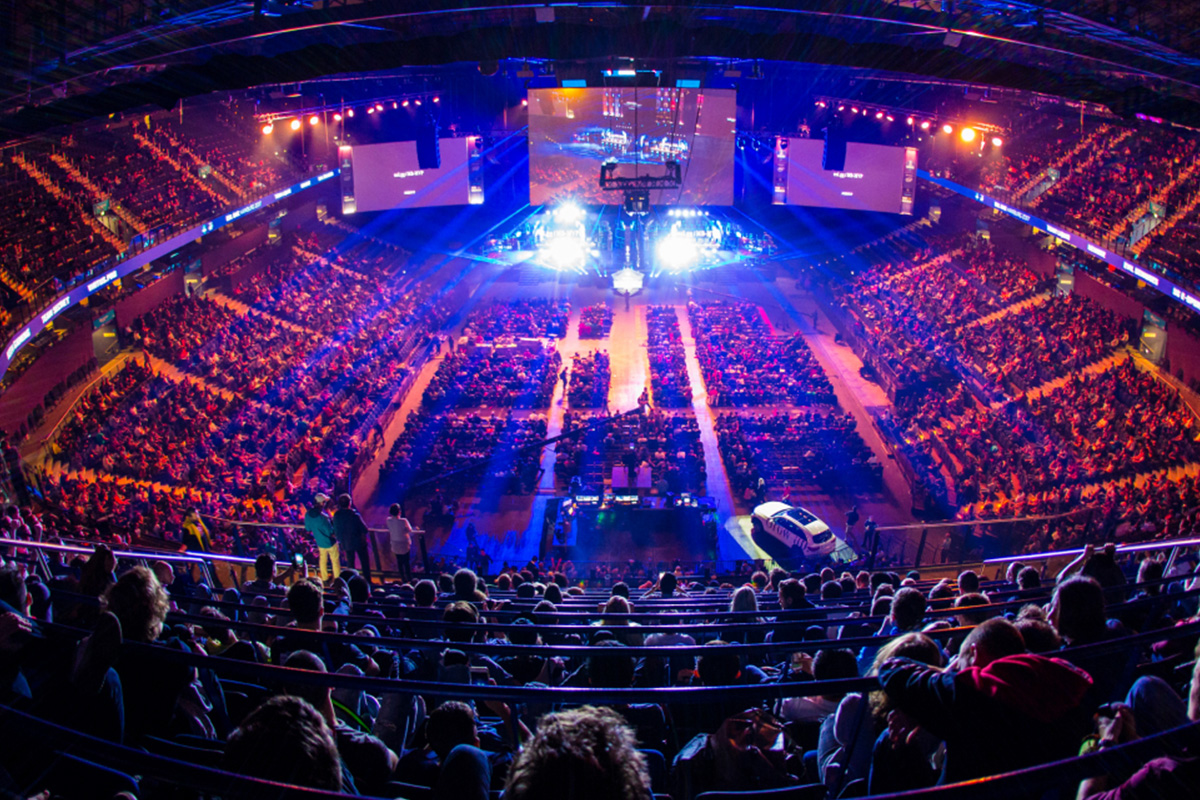 Reading Time:
1
minute
China's Ministry of Human Resources and Social Security (CMHRSS) has officially recognised esports as a profession. The new professions "esports operator" and "esports professional" are included in the 15 new professions approved by the government.
The other professions in the list include AI engineer, big data engineer and drone pilot.
CMHRSS defines "esports operators" as those who organise esports events or produce esports content, as well as those who increase the commercial value of esports through promotion and marketing.
"Esports professionals" are considered those who compete in tournaments, perform in events, or train with other professionals. It can also refer to those who analyse games or assist with training.
Pinnacle signs new partnership GameScorekeeper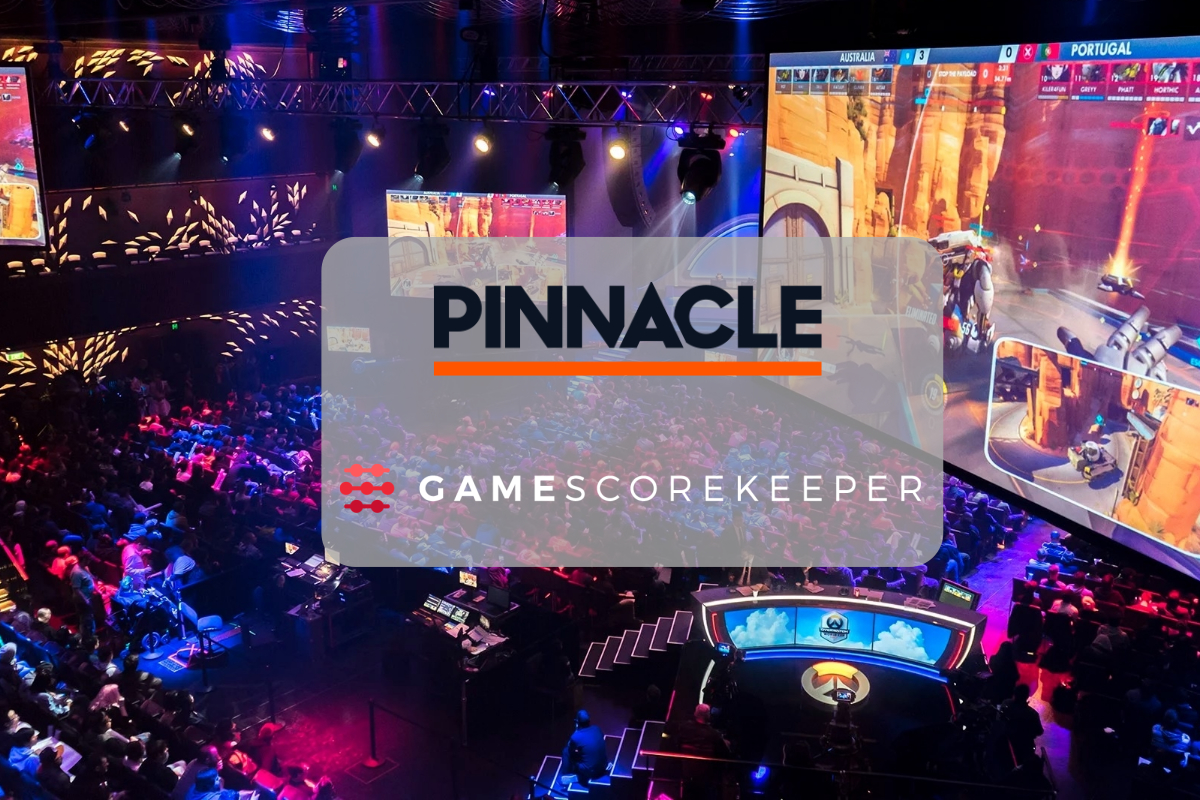 Reading Time:
1
minute
Low margin sportsbook Pinnacle has detailed that it has 'significantly accelerated its position as the leading esports bookmaker', partnering with real-time data provider GameScorekeeper.
Pinnacle has moved to integrate GameScorekeeper's 'live score API', which will extensively amplify its esports betting proposition, as GameScorekeeper monitors 85% of all pro-sanctioned esports tournaments/matches.
Updating stakeholders, Pinnacle Trading Director Marco Blume states that GameScorekeeper data capacities and automated functions are needed in order to maintain Pinnacle's fastest growing market category.
"Since we took our first esports bet in 2010, the esports betting industry has undergone a dramatic transformation. Esports has found its way into the top five most popular sports at Pinnacle but we don't intend to stop there. Data has been key to maintaining our low margin, high limit approach, as well as developing our offering to help improve our customers' experience. This deal with GameScorekeeper will enhance our product even further and solidify our position as the leader in esports betting"
The Aarhus (Denmark) based start-up provides its partners with esports real-time livescore solutions, game/match insights and historical data inventory.Founded in 2016 by gaming statistician Felix Klastrup, GameScorekeeper aims to become the leading enterprise in esports data gathering, tracking and monitoring.
Focusing on provider greater data-intelligence for all esports stakeholders, GameScorekeeper has been further recognised as one of Denmark's fastest growing enterprises
"Having access to a large amount of quality data is a major business advantage in the esports market because it leads to higher customer satisfaction and lower costs. And the fact that Pinnacle, a pioneer in esports, is now investing in quality data will help to make esports an even more credible business," explains Felix Klastrup, CEO and founder of GameScorekeeper.