Team Vitality, a leading European esports team, receives €20 million investment from entrepreneur Tej Kohli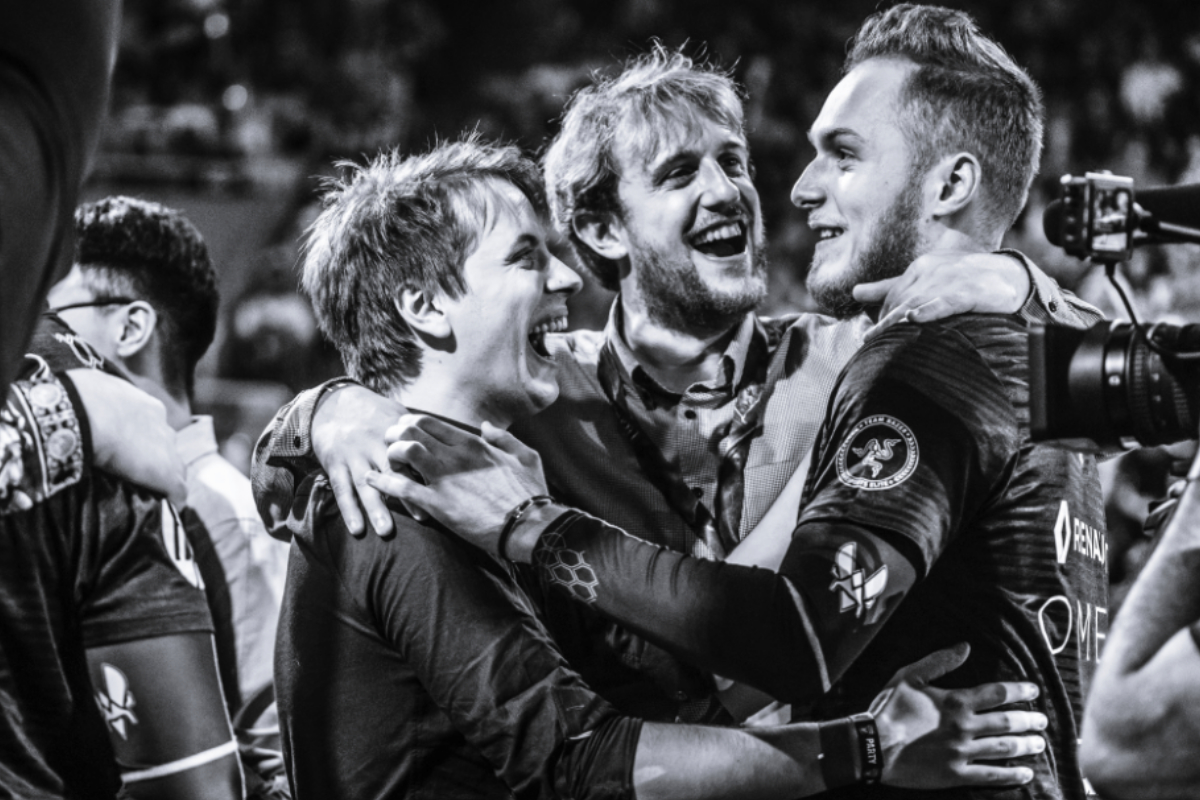 Reading Time:
4
minutes
Team Vitality has announced that it has received an initial €20 million investment from tech entrepreneur Tej Kohli.
The investment is thought to be the largest-ever for a European team. It represents a major boost for the continent's esports sector, which is currently expanding rapidly and looks set to rival Asian and North American markets.
Through a combination of strong management, ambition and hard work, Team Vitality has quickly established itself as a leading professional brand in Europe with rosters across a number of titles and some notable commercial deals to boot. Vitality will make use of Mr Kohli's business acumen and global experience to develop and strengthen the team and become a globally recognised brand.
The team's founders also believe the investment will deliver for the fans. The €20 million sum will serve to develop state of the art facilities, including training and performance centres, as well as a flagship store and office. It will also enable world class athletic teams to be built, and ensure that fans can experience esports entertainment in a more immersive style.
Adding to its strong presence in European esports leagues, Vitality has recently launched a team in the leading FPS title Counter Strike: Global Offensive, better known as CS:GO, that last weekend won the DreamHack Open in Atlanta.
Vitality was also recently confirmed as one of the teams that has secured a long term partnership in newly franchised EU LCS, which has been rebranded to the LEC. This gives Vitality a long term corner stone in Europe's premiere esports league.
With Mr Kohli's support, the team plans to first expand its presence in China and Southeast Asia to reach an even wider range of viewers. Southeast Asia is the fastest growing region for esports, with major brands such as Singtel pledging extensive support and the likes of the Malaysian Government committing funds to help grow the industry locally.
Team Vitality, founded in 2013 by Fabien Devide and Nicolas Maurer, is a professional European esports team based in France, with a total of 50+ world class players from 11 countries. The team has a current portfolio of ten games, including League of Legends, CS:GO, Fortnite, PUBG, Rocket League and more.
Active in both European and international competitions, Team Vitality has a wide following in Europe, with a unique community of loyal supporters and an impressive list of AAA- brand partners such as Adidas and Renault.
Mr Kohli is the lead backer of Swiss-based robotics and venture studio Rewired, focused on applied sciences and technologies. His passion for technology and innovation enabled him to recognise the exciting investment opportunity offered by the growing esports market.
With Mr. Kohli's commitment of €50m, Rewired launched an esports division Rewired GG, one of the largest investment arms in Europe dedicated solely to esports. Through it, he aims to expand the esports industry, as well as develop individual players, games and commercial opportunities. The backing of Team Vitality is Rewired GG's first investment.
Team Vitality President and Co-founder, Fabien Devide, said:
"This investment marks a truly significant moment in the five-year history of our team and is a result of the hard work of our players, and the unquestionable loyalty of our supporters. We look forward to building on the already great community Team Vitality has established and to welcoming new players and supporters in the future."
Mr Tej Kohli said:
"Esports is the future of both sport and entertainment and Vitality is one of the biggest and most exciting European teams. I'm thrilled to accompany them on their journey, as they look to become the number one esports team in Europe, and ultimately worldwide. I look forward to using my forty-years of business and technology experience to assist the management team in building a well-respected, world-class team, which will be a dream for every gamer and supporter to be a part of."
Team Vitality CEO and Co-founder, Nicolas Maurer, said:
"Team Vitality has always strived to be one of the best esports teams in the world. With Mr Kohli's support we are excited to step even closer to achieving our global ambitions. Team Vitality is set to become leaders in an industry that we believe will soon rival traditional sports in terms of audience and investment."
About Team Vitality
Team Vitality was created in 2013 as a Call of Duty team and developed into a console organisation. It started its expansion on the PC esports scene in January 2016 with arrival in The European League of Legends Championship Series (EULCS). With continued growth on major titles and a lot of great results, Vitality's mission is to bring the most professional environment possible to its players, while providing the best entertainment possible to its supporters. The two core pillars of Team Vitality are excellence and proximity.
About Mr Tej Kohli
Mr Tej Kohli is a visionary entrepreneur, businessman and philanthropist who rose to success building solutions for e-commerce businesses during the peak of the dot-com boom. Passionate about the potential of disruptive technology, innovation, philanthropy and in empowering young people, Mr Kohli has ensured this is reflected in his work and career. Mr Kohli now invests in innovative technology firms specialising in robotics, artificial intelligence and biotech, through a $100 million fund called Rewired. He has recently committed €50M to Rewired GG, an investment arm dedicated to esports. Beyond this, Mr Kohli carries out philanthropic work through the Tej Kohli Corneal Institute (TKCI), as part of his mission to cure corneal blindness worldwide by 2030.
About Fabien Devide
Fabien is President of Team Vitality. His career in the esports industry has covered the full spectrum of roles, from player to coach, manager and president. As a passionate competitor, Fabien's vision is to take care of athletes, pass on his love for the game and nurture an authentic and close relationship with fans. Since launching Vitality in 2013, he has transformed the team into a true European leader. Today, Fabien's role is to oversee and manage the sports and brand departments. He is also identified as the definitive voice and expert on esports in France. He has spoken before the national parliamentary working group on esports and was appointed head coach of the efootball National Team by the French Football Federation.
About Nicolas Maurer
Nicolas is CEO of Team Vitality. Since the team began, he has taken charge of its operational management. Nicolas looks after Vitality's structuring, human resources, fundraising and monetisation of the brand via sponsorship, merchandising, commercial operations and revenues from leagues and games management. In just five years, Nicolas has turned Team Vitality into one of Europe's leading esports businesses. Vitality is today a structured and well-funded operation, thanks to an initial fundraising round that drew EUR 2.5 million in December 2017. These fundraising rounds are among the first ever conducted by an esports club in Europe. Nicolas' success has been to attract key strategic investors and prestigious sponsors, such as Orange, Renault and adidas. Today, Nicolas manages more than 70 dedicated and passionate people and continues to transform the team into a major actor in the world of esports.
BUFF.bet welcomes Ether and Litecoin enthusiasts through its upgraded crypto solution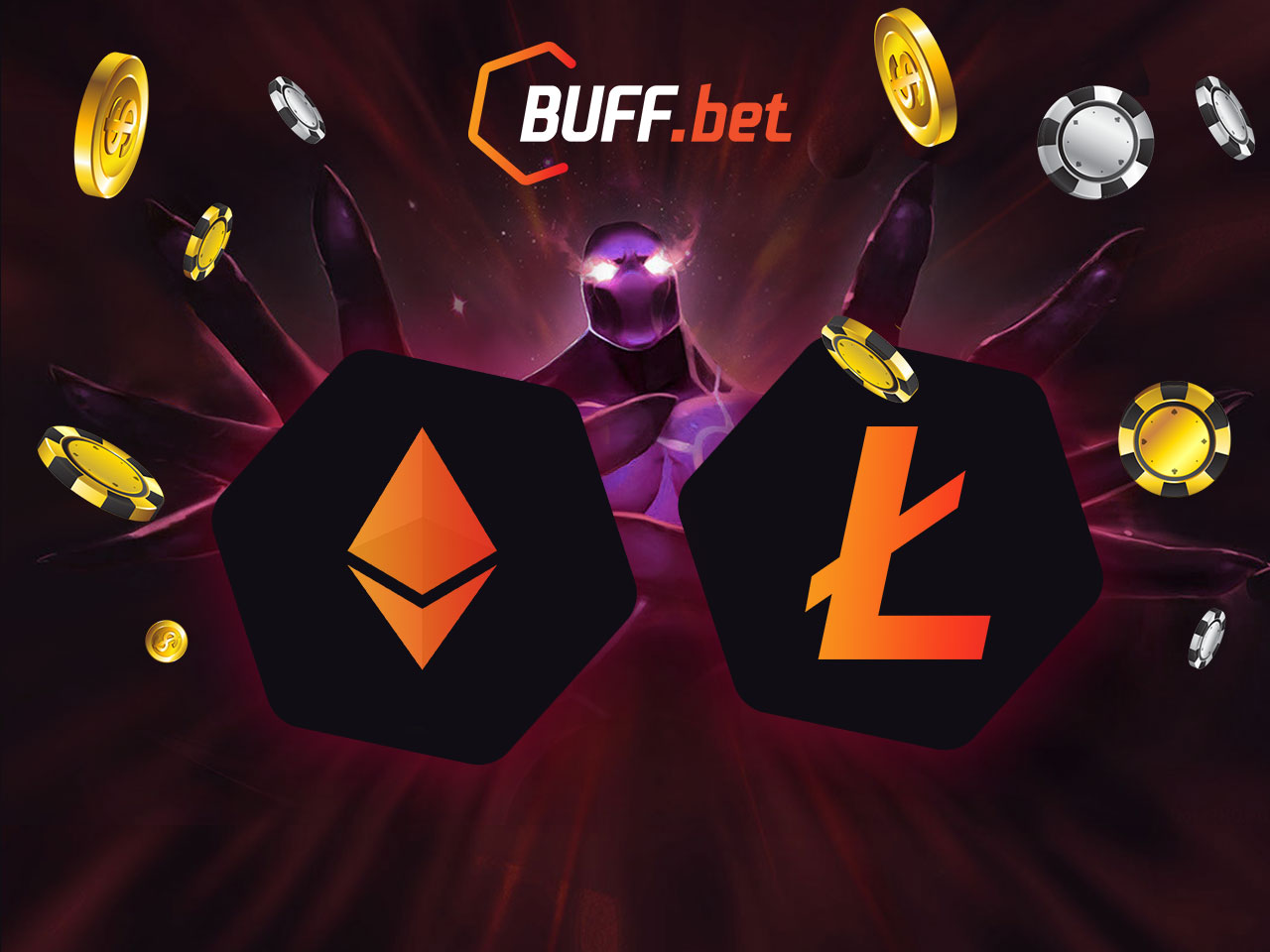 Reading Time:
2
minutes
BUFF.bet has announced its upgraded solution for crypto betting that enables Ether and Litecoin users to wager on their favorite sports and eSports events, as well as online casino and virtual sports. The betting operator further enhances its crypto payment transactions where bettors can deposit and withdraw its Ethers and Litecoins fast, easy and secure, while they see everything on their balance in crypto.
Krasimir Popov, CEO at BUFF.bet said: "Betting with cryptocurrencies offers the next level betting experience that players are already highly demanding form operators globally. It actually allows users to feel and be part of the entire crypto revolution.
 We highlight crypto as one of our advantages from the very beginning and we are glad to see that the number of crypto players on BUFF.bet is growing exponentially. Now, it's time for Ether and Litecoin to be fully used both for deposits and withdrawals on our website."
Enhancing its crypto payment solution, BUFF.bet is offering players that are looking for crypto betting options to use Ether and Litecoin together with Bitcoin on the website.
BUFF.bet is created with the mindset of a gamer and crypto enthusiast, allowing users to enjoy all of the perks on a betting website, including a wide variety of bonuses. Crypto betting is considered as one of the new and exciting offerings to the next generation of bettors. Thus, many iGaming operators are entering the sector by allowing players to experience the various advantages of betting with cryptocurrencies, such as decentralization, fun to be used, quick to set-up, investing profitability and many more.
About BUFF.bet:
BUFF.bet offers the entire range for a world-class betting brand and widest selection of eSports and crypto options for wagering, as well as sports, slot games, live casino, and virtual sports. Its modern design complying with web UI/UX trends gives a premium players' betting experience. Created with the mindset of a true eSports warrior, BUFF.bet is the perfect place for betting online using cryptocurrencies or fiat money. Discover more about it here: https://buff.bet/
About BUFFbet Affiliates:
Using the world's leading affiliate platform, we offer you to join the program and monetize your sports, eSports and casino traffic. Check the program here: https://buffaffiliates.com/
Contacts:
BUFF Affiliates: info@buffaffiliates.com
Press: advertising@buff.bet
Ford to Launch its own esports Virtual Racing Teams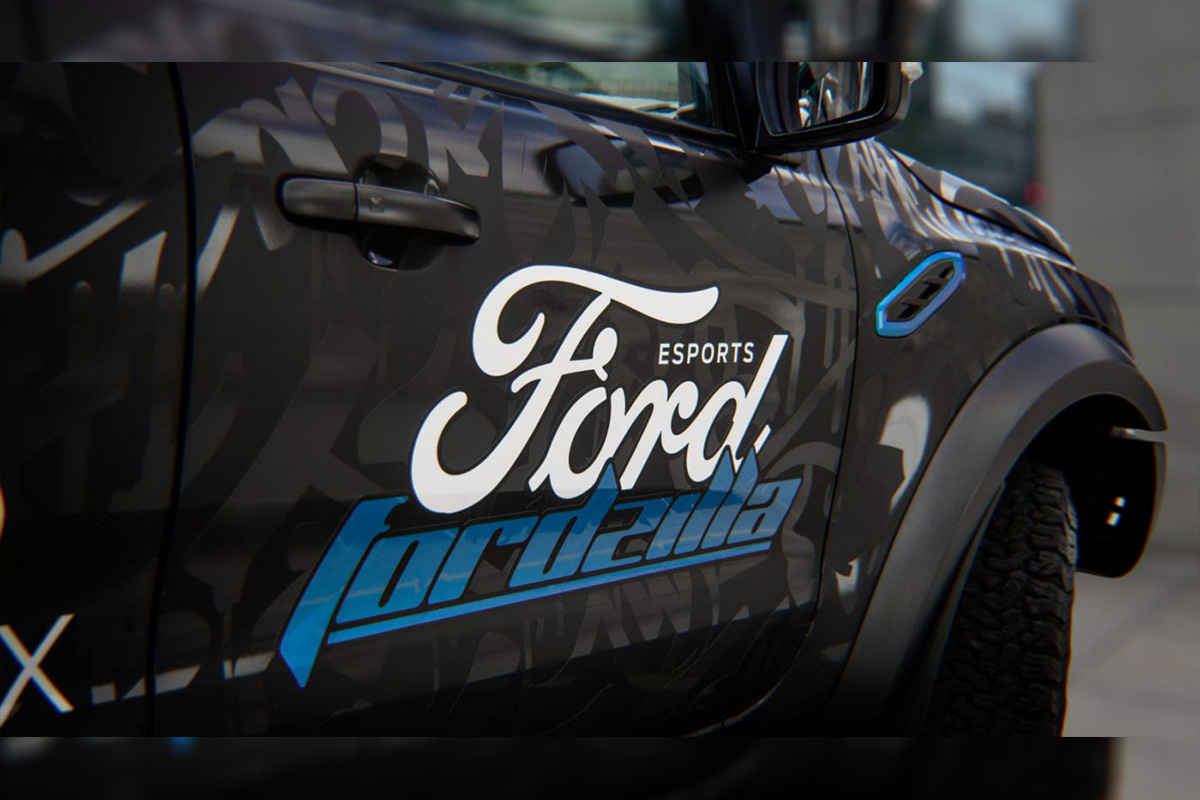 Reading Time:
1
minute
Ford is planning to launch its own esports virtual racing teams, under the name Fordzilla.
The company will recruit top esports drivers for teams in France, Germany, Italy, Spain and the UK. The company will also invite star players to form a European team with selected members from each national team.
The Fordzilla teams will compete in games like Forza Motorsport 7. According to Ford, millions of people play Forza games each month and one million players choose Ford vehicles.
A few years ago, the winner of the first-ever Forza Racing Championship was a 2017 Ford Focus RS.
Esports Gambling Website Rivalry Partners with MoonduckTV to Give Fans a Way to Watch $33.5M+ Esports Event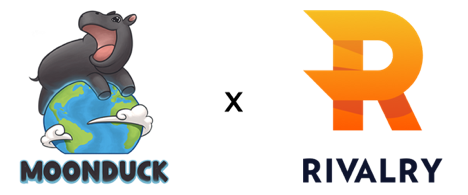 Reading Time:
1
minute
As the esports scene continues to grow, eighteen of the world's best teams are coming together from August 15th – 25th to battle for their share of a $33,500,000+ prize pool. This annual event, known amongst fans of the popular esport Dota 2 as TI9, short for The International 2019, has been held in Seattle for 6 of the last 7 years, with the 2018 event held in Vancouver. This 2019 edition makes its way to the other side of the world to host city Shanghai.
TI9 being based in Shanghai has fans thrilled in China and other Eastern time zones but has left those in European and Western time zones searching for viewing options as they find themselves 12 to 15 hours behind Shanghai, often sleeping while their favorite teams and players battle for the title.
Renowned Dota 2 esports broadcaster MoonduckTV has partnered with Rivalry.com to host the Jungle Jam in Denver, Colorado for fans who want to enjoy the main event of TI9 but not disrupt their lives too dramatically. Hundreds will attend the event in person while hundreds of thousands will watch the stream online through Twitch.
Some of the best casters and analysts in the world will descend upon Denver to add their own personal flair to