Team Vitality, a leading European esports team, receives €20 million investment from entrepreneur Tej Kohli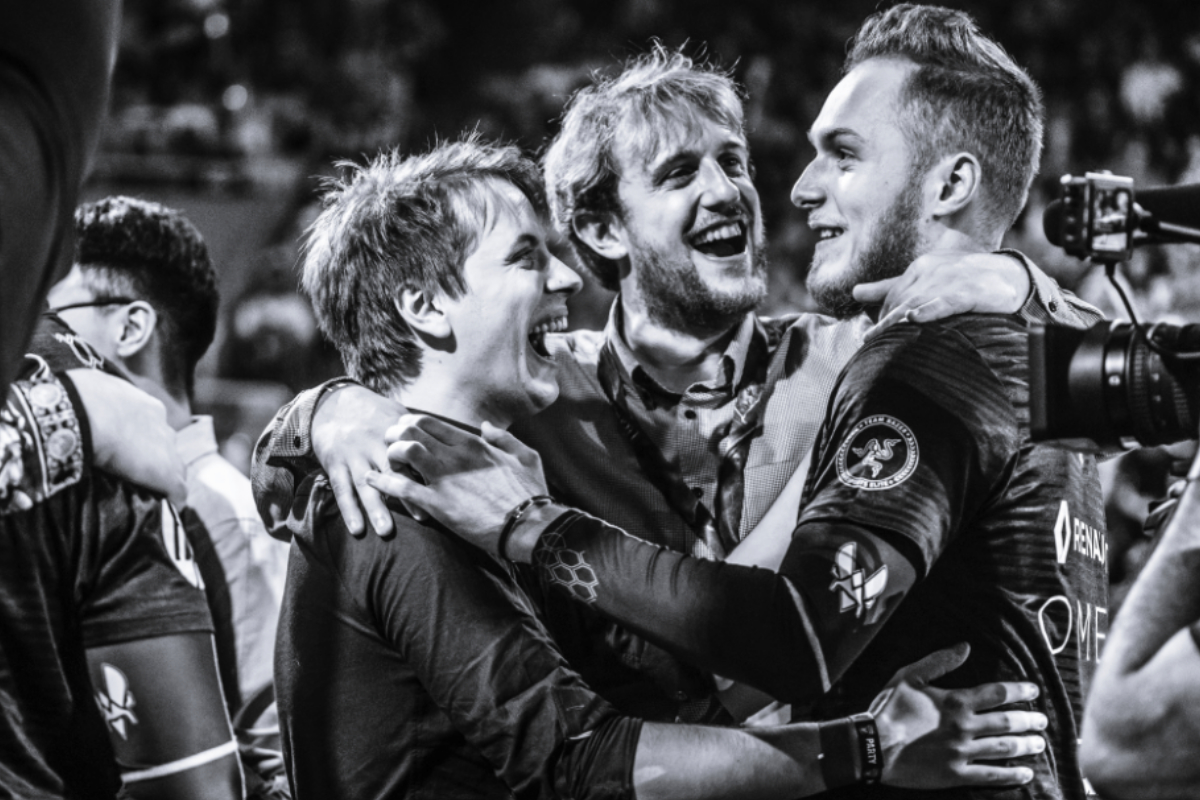 Reading Time:
4
minutes
Team Vitality has announced that it has received an initial €20 million investment from tech entrepreneur Tej Kohli.
The investment is thought to be the largest-ever for a European team. It represents a major boost for the continent's esports sector, which is currently expanding rapidly and looks set to rival Asian and North American markets.
Through a combination of strong management, ambition and hard work, Team Vitality has quickly established itself as a leading professional brand in Europe with rosters across a number of titles and some notable commercial deals to boot. Vitality will make use of Mr Kohli's business acumen and global experience to develop and strengthen the team and become a globally recognised brand.
The team's founders also believe the investment will deliver for the fans. The €20 million sum will serve to develop state of the art facilities, including training and performance centres, as well as a flagship store and office. It will also enable world class athletic teams to be built, and ensure that fans can experience esports entertainment in a more immersive style.
Adding to its strong presence in European esports leagues, Vitality has recently launched a team in the leading FPS title Counter Strike: Global Offensive, better known as CS:GO, that last weekend won the DreamHack Open in Atlanta.
Vitality was also recently confirmed as one of the teams that has secured a long term partnership in newly franchised EU LCS, which has been rebranded to the LEC. This gives Vitality a long term corner stone in Europe's premiere esports league.
With Mr Kohli's support, the team plans to first expand its presence in China and Southeast Asia to reach an even wider range of viewers. Southeast Asia is the fastest growing region for esports, with major brands such as Singtel pledging extensive support and the likes of the Malaysian Government committing funds to help grow the industry locally.
Team Vitality, founded in 2013 by Fabien Devide and Nicolas Maurer, is a professional European esports team based in France, with a total of 50+ world class players from 11 countries. The team has a current portfolio of ten games, including League of Legends, CS:GO, Fortnite, PUBG, Rocket League and more.
Active in both European and international competitions, Team Vitality has a wide following in Europe, with a unique community of loyal supporters and an impressive list of AAA- brand partners such as Adidas and Renault.
Mr Kohli is the lead backer of Swiss-based robotics and venture studio Rewired, focused on applied sciences and technologies. His passion for technology and innovation enabled him to recognise the exciting investment opportunity offered by the growing esports market.
With Mr. Kohli's commitment of €50m, Rewired launched an esports division Rewired GG, one of the largest investment arms in Europe dedicated solely to esports. Through it, he aims to expand the esports industry, as well as develop individual players, games and commercial opportunities. The backing of Team Vitality is Rewired GG's first investment.
Team Vitality President and Co-founder, Fabien Devide, said:
"This investment marks a truly significant moment in the five-year history of our team and is a result of the hard work of our players, and the unquestionable loyalty of our supporters. We look forward to building on the already great community Team Vitality has established and to welcoming new players and supporters in the future."
Mr Tej Kohli said:
"Esports is the future of both sport and entertainment and Vitality is one of the biggest and most exciting European teams. I'm thrilled to accompany them on their journey, as they look to become the number one esports team in Europe, and ultimately worldwide. I look forward to using my forty-years of business and technology experience to assist the management team in building a well-respected, world-class team, which will be a dream for every gamer and supporter to be a part of."
Team Vitality CEO and Co-founder, Nicolas Maurer, said:
"Team Vitality has always strived to be one of the best esports teams in the world. With Mr Kohli's support we are excited to step even closer to achieving our global ambitions. Team Vitality is set to become leaders in an industry that we believe will soon rival traditional sports in terms of audience and investment."
About Team Vitality
Team Vitality was created in 2013 as a Call of Duty team and developed into a console organisation. It started its expansion on the PC esports scene in January 2016 with arrival in The European League of Legends Championship Series (EULCS). With continued growth on major titles and a lot of great results, Vitality's mission is to bring the most professional environment possible to its players, while providing the best entertainment possible to its supporters. The two core pillars of Team Vitality are excellence and proximity.
About Mr Tej Kohli
Mr Tej Kohli is a visionary entrepreneur, businessman and philanthropist who rose to success building solutions for e-commerce businesses during the peak of the dot-com boom. Passionate about the potential of disruptive technology, innovation, philanthropy and in empowering young people, Mr Kohli has ensured this is reflected in his work and career. Mr Kohli now invests in innovative technology firms specialising in robotics, artificial intelligence and biotech, through a $100 million fund called Rewired. He has recently committed €50M to Rewired GG, an investment arm dedicated to esports. Beyond this, Mr Kohli carries out philanthropic work through the Tej Kohli Corneal Institute (TKCI), as part of his mission to cure corneal blindness worldwide by 2030.
About Fabien Devide
Fabien is President of Team Vitality. His career in the esports industry has covered the full spectrum of roles, from player to coach, manager and president. As a passionate competitor, Fabien's vision is to take care of athletes, pass on his love for the game and nurture an authentic and close relationship with fans. Since launching Vitality in 2013, he has transformed the team into a true European leader. Today, Fabien's role is to oversee and manage the sports and brand departments. He is also identified as the definitive voice and expert on esports in France. He has spoken before the national parliamentary working group on esports and was appointed head coach of the efootball National Team by the French Football Federation.
About Nicolas Maurer
Nicolas is CEO of Team Vitality. Since the team began, he has taken charge of its operational management. Nicolas looks after Vitality's structuring, human resources, fundraising and monetisation of the brand via sponsorship, merchandising, commercial operations and revenues from leagues and games management. In just five years, Nicolas has turned Team Vitality into one of Europe's leading esports businesses. Vitality is today a structured and well-funded operation, thanks to an initial fundraising round that drew EUR 2.5 million in December 2017. These fundraising rounds are among the first ever conducted by an esports club in Europe. Nicolas' success has been to attract key strategic investors and prestigious sponsors, such as Orange, Renault and adidas. Today, Nicolas manages more than 70 dedicated and passionate people and continues to transform the team into a major actor in the world of esports.
ePlay Partners with Major Sports, eSports and Egaming Leader in China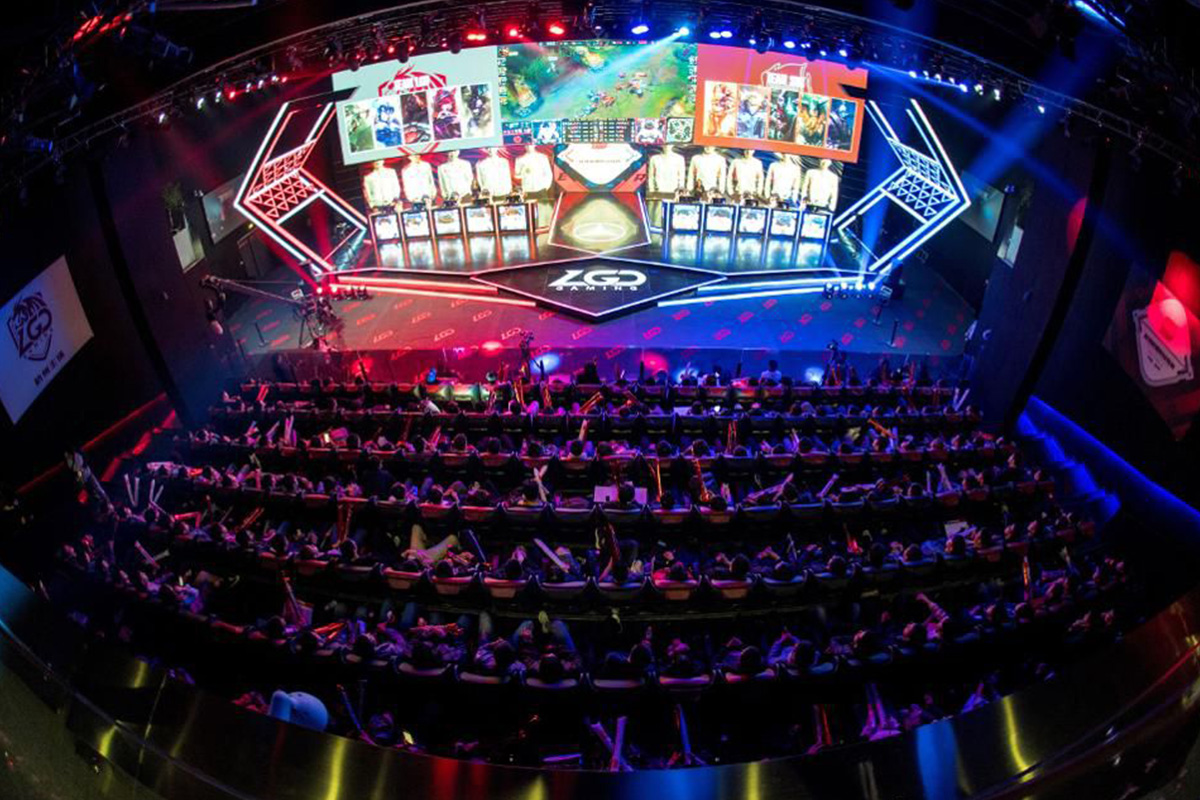 Reading Time:
2
minutes
NextJoy Partnership brings ePlay technology and games to China's massive esports and mobile gaming market
 ePlay Digital Inc.  announced a new Chinese distribution and marketing partnership with Next Joy. Next Joy is a major leader in esports, gaming, and augmented reality in China.
"ePlay and Next Joy have started working together to create a great platform for mobile gaming and esports," says Andrew Wang, CEO of Next Joy. "We look forward to the first results of our teams' collaboration with upcoming Big Shot launches in North American and China."
Next Joy builds mobile games, is an esports broadcasting and news service reaching over 100 million viewers, and hosts some of the biggest esports events in the world. Next Joy and ePlay have begun working towards launching and marketing mobile games in China together.
"ePlay's partnership with Next Joy is the first step of the company's strategic execution in China", says Philip Chen, Advisor for ePlay Digital. "China represents 38.7% global mobile esports game revenues on iOS and 30% for Android."
"Working with Next Joy gives ePlay access to the Chinese gaming market," says Trevor Doerksen, CEO of ePlay Digital. "Next Joy is a great partner to help ePlay introduce and grow massive audiences for our products and joint initiatives."
About ePlay:
ePlay Digital Inc. is a mobile game creator and publisher specializing in sports, esports and entertainment augmented reality titles, including their new flagship title Big Shot Basketball. ePlay is operated by an award-winning team of sports, gaming and esports leaders as well as broadcast and digital technology industry experts, software engineers and athletes who have brought dozens of game titles to market for companies including Time Warner Cable, ESPN, Sony Pictures, AXS TV, Intel, AXN, Fiat, CBS, and others.
ePlay's wholly owned subsidiary, Mobovivo esports specializes in augmented reality, mobile game development and mobile esports streaming.
About Next Joy:
NextJoy is a leading esports platform endeavors to develop internet based ecosystem providing all-round service including game, content creation and distribution.
What to expect from esport in 2019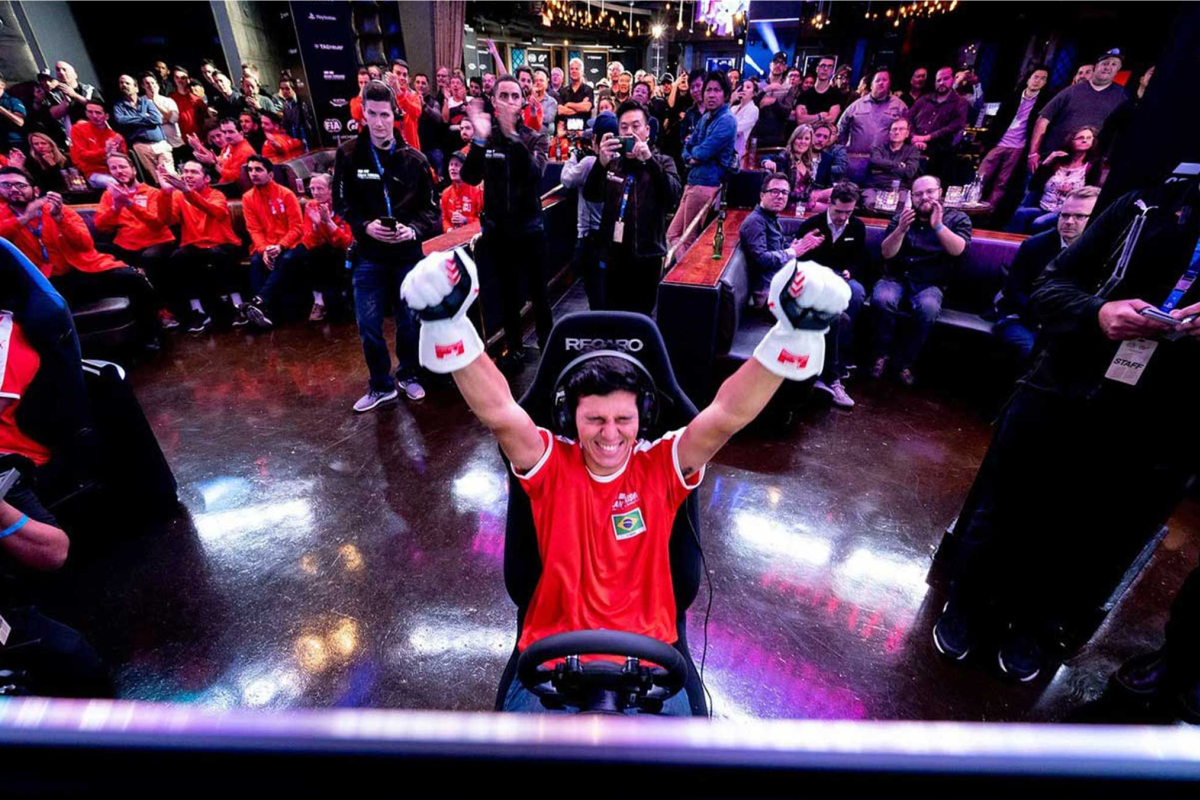 Reading Time:
5
minutes
Esports have grown to a massive industry in just the past few years, and 2019 is predicted to be even bigger. Many industry analysts predict global esport revenue to surpass $1.1 billion USD in 2019. Expected revenue breaks down as follows:
Obviously, this means huge tournament prizes and team earnings for competitors this year.
2019 Esport Games
We're going to see game genres mixed up a bit more in 2019 esports. While RTS and MOBA games have traditionally been the most popular esport games, a handful of fighting and shooter titles are slated to be rising stars in 2019. Of particular interest are the rise of battle royale games, which we'll touch on briefly.
The games anticipated to do most hotly in 2019 global esports are as follows:
Overwatch
Fortnite
Dota 2
League of Legends
CS: GO
Call of Duty: Black Ops 4
PubG
Super Smash Bros. Ultimate
Clash Royale
Magic: The Gathering Arena
A dark horse also arose early in February, Apex Legends. Many of the 2019 esport predictions were made at the end of December 2018, or early January 2019. Apex Legends was released early February, with zero marketing behind it – Apex Legends literally came out of left field (American slang meaning "totally unexpected", for you global readers).
The reason Apex Legends is worth mentioning is that the game hit 25 million players only a week after being released. It also became the #1 live-streamed game on Twitch, ending February with an average 217,997 viewers, or around 11% of Twitch's total audience. This is no small feat for a game that was released completely unannounced into the wild west of the battle royale genre.
If Apex Legends continues the popularity trend, it could also become a hot item in 2019 esports.
Of course you see some old staples on the list of games. Dota 2 and League of Legends are certainly not going anywhere, being the most popular MOBAs on a global scale.
Also of growing interest are racing and sport games (oh, the irony of playing sports games in esports). There are a number of smaller esport leagues dedicated exclusively to racing games, such as the F1 eSports Series, and the GT Championships.
There is also potential for more indie and browser-based titles in smaller esport leagues. Mobile Esports, for example, partnered up with Blayze Games, the developers of the popular browser-based first-person shooter Bullet Force and offers tournament grand prizes of $500. Other popular browser games have good Twitch and Youtube stream followings – Slither.io for example has 17,307 followers on Twitch.
Indeed, this game could be a cool niche for the browser based esport racing scene. As for sports, games like NBA 2K and FIFA have serious dedicated leagues as well. Especially the latter, as many enjoy playing soccer games particularly in Europe.
2019 Esport Sponsors
A lot of global brands are getting into esport endorsement – in fact, just a few days ago Nike inked its first esport sponsorship deal, following the heels of Adidas and Puma (pun intended). This adds to the growing list of high-profile brands that are sponsoring esports. Esport sponsors fall into the categories 'endemic' and 'non-endemic'. Endemic sponsors are companies that are related to esports in some way, such as selling PC hardware and other technology manufacturers. Non-endemic sponsors are companies that have pretty much nothing to do with esports, like Nike.
Many articles that list esport sponsors put food and drink companies in the "non-endemic" category, but I disagree. Brands like Chipotle, Mountain Dew, and Snickers are every bit as endemic to esports as Corsair, Intel, and MSI. Gamers gotta eat, and we've got a reputation for unhealthy diets, right? Other 'non-endemic' brands like Gillette, well… you know, some esports players really do badly need a shave. So it fits.
Here are the top non-endemic global sponsors for esports in 2018 / 2019:
Adidas
Gillette
Geico
Tinder
Mercedes Benz
Airbus
Nike
The top endemic global sponsors for esports in 2018 / 2019:
HyperX
Intel
Red Bull
Monster Energy
Mountain Dew
Alienware
Logitech
Corsair
Razer
iBuyPower
Twitch
Honestly I could continue, but it's a pretty huge list and my editor will think I'm just filling word count. Check out Esports marketing blog, they cover this stuff more in-depth.
China Banhammers Like, Everybody
One thing of note is how China plays into the market – or doesn't play in the market, to be more technical. While many analysts include China in their "global esport revenue" reports, China lately has been taking its ball and playing at home. The country has a massive esport scene that caters to native games, which are not seen on the international level.
China's biggest esport game is Honor of Kings, also known as Arena of Valor on the international market. It's pretty much been China's biggest MOBA for awhile, and has expanded to the Asia-Pacific region. Honor of Kings was released internationally as Arena of Valor, but hasn't seen the same success its enjoyed in China.
To add to this, mainland China also recently banned a number of highly popular esport games, while putting others on a "watch list". It's an effort from their Online Ethics Committee to crack down on 'vulgarity' and explicit violence in video games. The most popular esport games banned games in mainland China are:
PubG
Fortnite
H1Z1
Alliance of Valiant Arms
Here's a full list of games that were either banned or put on a watch / review list in mainland China – you'll notice a few Chinese games are also on the list, including Arena of Valor, the game I just said was China's biggest esport draw. Tencent, the developers of Arena of Valor, actually skipped off to Hong Kong for laxer laws, tweeting "after everything we did for you 🙁 @XiJingpingreal". Actually I'm making that up, they didn't tweet anything. But they did skip off to Hong Kong.
In any case, when you take into considering mainland China's clamping down on mobile games for their "corruption of youth" potential, then it's not hard to believe North America will once again be the largest esports market in 2019. America boasted esport revenues of $409.1 million in 2018, and I'm pretty sure we won the most esport trophies. What's that? South Korea, you say? They don't count. Their public education was replaced with MOBA training campuses years ago.
I'm 99% positive these photos are from South Korean elementary schools. Prove me wrong.
KFC to hold its first esports championship in Central and Eastern Europe as part of KFC BATTLE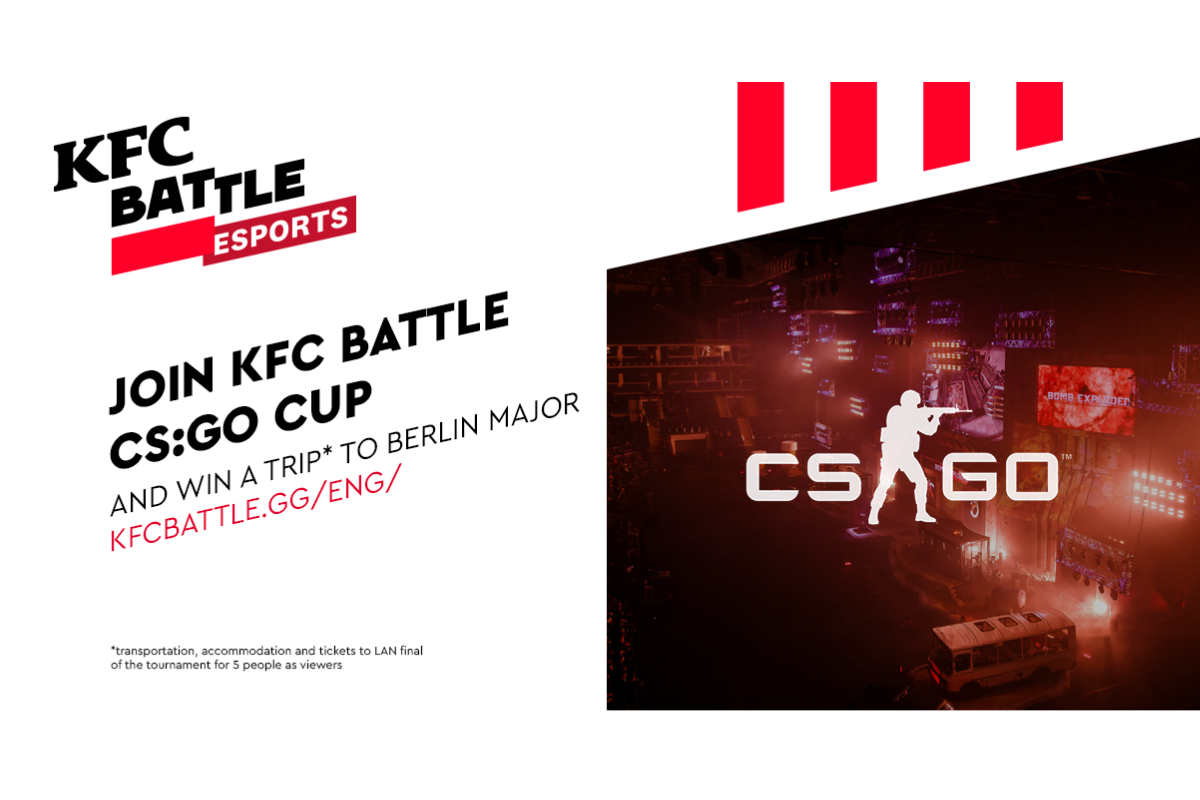 Reading Time:
2
minutes
This year an international youth project KFC BATTLE will include a tournament for amateur teams from Central and Eastern Europe. This will be the second consecutive esports tournament as part of the large-scale youth project, now in two different esports disciplines – Dota 2 championship for teams from Russia, Kazakhstan, Belorussia, Armenia, Azerbaijan, Ukraine, Kyrgyzstan and Georgia and a tournament in Counter-Strike: Global Offensive for teams from Central and Eastern European countries.
Six winning teams of KFC BATTLE: Esports will be determined at the project's Grand Finale to be held in Moscow on July 13-14. Two CS: GO teams and four Dota 2 teams will compete for the prize of a completely covered trip to a major esports championship in their favorite discipline where they can see the world's leading professional teams play live: the winning Dota 2 team will visit The International 2019, and the winner of the CS: GO championship will go to The StarLadder Berlin Major 2019.
KFC BATTLE is a large-scale international project of the restaurant brand for young talents in different spheres from street basketball and singing to rap and esports. Last year was the seventh time KFC organized KFC BATTLE and the first time the project was accompanied by an esports tournament, signifying the brand's interest towards young people engaged in a dynamic world of esports. The tournament attracted 4,415 esports enthusiasts from Russia, Ukraine, Kazakhstan, Belarus etc. The winning team of the KFC Esports Championship, Whites, scored a quota in the Dota 2 finals of the 2018 Russian Esports Cup, held by the Russian Esports Federation, as well as a trip to Europe. The team's captain Alexander "Ceyler" Popov was also honored as the Cup's MVP and later received an invitation to play on a professional level by a CIS team The Pango.
This year, for the first time in the history of KFC BATTLE, Central and Eastern European teams will also be able to compete in the esports tournament. To engage as many CEE esports fans as possible, it was decided to hold an esports championship in one of the most popular esports disciplines in the region, Counter-Strike: Global Offensive. In order to compete in the final stage of the tournament CEE teams will go through a qualifying stage consisting of open and closed online qualifiers on FACEIT to determine two leading teams. These teams will then compete in the concluding Grand Finale in Moscow. Open qualifiers for KFC BATTLE will take place every weekend day from May 11 to June 2. Closed qualifiers both for Central and Eastern European teams and for teams from Russia, Kazakhstan, Belorussia, Armenia, Azerbaijan, Ukraine, Kyrgyzstan and Georgia will take place on June 7-9. Registration in the tournament for CEE teams is available at this link. The championship is open to any amateur team consisting of players aged 14 to 30, and participation in the championship is free.
Follow the news of this season of KFC BATTLE on the official website.