Hasbro and Wizards of the Coast Announce Major Esports Entrance For Magic: The Gathering®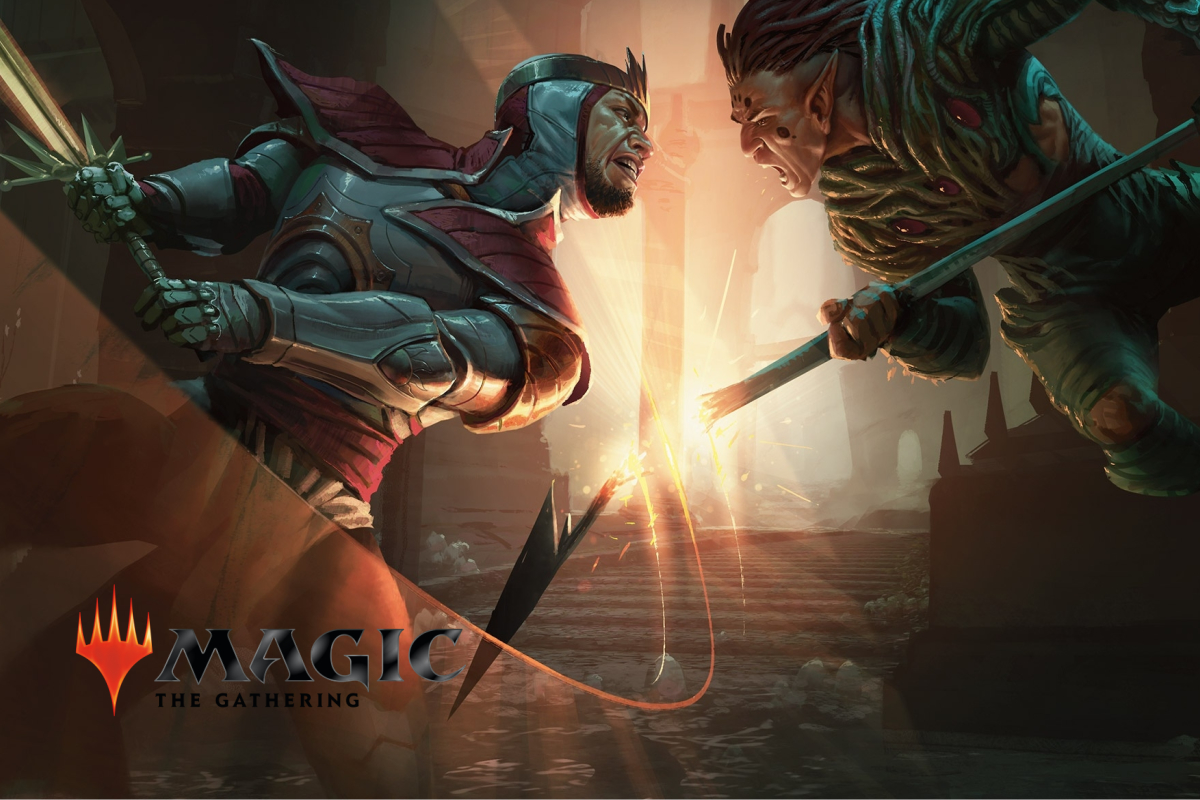 Reading Time:
3
minutes
$10 Million in combined prize pool up for grabs in 2019
New Magic Pro League offers play and streaming contracts worth $75,000
New Mythic Championship events anchor the Magic tournament structure
First $1 Million tournament to be held at PAX East in 2019
Game Awards, Hasbro and Wizards of the Coast announced a brand new esports program coming in 2019 for Magic: The Gathering, which boasts a $10 million prize pool across digital and tabletop Magic.
"Today is an extremely important day for Magic: The Gathering as we announce our commitment to esports and our Magic players by evolving our tournament structure to include a $10 Million prize pool." said Chris Cocks, President of Wizards of the Coast. "We are fully embracing esports and affirming Magic as a leader in the collectible card game category while providing lucrative opportunities for pros, players, sponsors, and esports partners."
With over 35 Million Magic players to date in over 70 countries around the world, Magic's new esports structure is designed to appeal to a wide audience of card game players and offers an open platform to allow all Magic players the opportunity to compete.
The Magic Pro League (MPL) establishes a new level of professional play and features 32 of the top ranked Magic players from around the world. Players in the MPL are offered play and streaming contracts worth $75,000. Members of the MPL will play in weekly match-ups on Magic: The Gathering Arena® that will lead to newly introduced Mythic Championship events.
Mythic Championships are the new flagship competitions for Magic: The Gathering Arena esports and tabletop Magic competitive play. Mythic Championships will feature MPL players battling against challengers from the Magic community. The Magic: The Gathering Arena esports program kicks off with a $1 Million Mythic Invitational at PAX East 2019 in Boston, Massachusetts. More details on how to climb the ranks and battle the pros will be revealed in early 2019.
"The past 25 years of Magic competition has led us to design this comprehensive esports program that would support Magic: The Gathering Arena, while increasing our investment in tabletop Magic," said Elaine Chase, Vice President of Esports at Wizards of the Coast. "Our investment in esports will catapult the game to new heights while providing support to the players by giving them the platform to build their brand and bring Magic to a broader audience."
ABOUT HASBRO
Hasbro (NASDAQ: HAS) is a global play and entertainment company committed to Creating the World's Best Play Experiences. From toys and games to television, movies, digital gaming and consumer products, Hasbro offers a variety of ways for audiences to experience its iconic brands, including NERF®, MY LITTLE PONY®, TRANSFORMERS®, PLAY-DOH®, MONOPOLY®, BABY ALIVE® and MAGIC: THE GATHERING, as well as premier partner brands. Through its entertainment labels, Allspark Pictures and Allspark Animation, the Company is building its brands globally through great storytelling and content on all screens. Hasbro is committed to making the world a better place for children and their families through corporate social responsibility and philanthropy. Hasbro ranked No. 5 on the 2018 100 Best Corporate Citizens list by CR Magazine and has been named one of the World's Most Ethical Companies® by Ethisphere Institute for the past seven years. Learn more at www.hasbro.com
ABOUT WIZARDS OF THE COAST 
Wizards of the Coast brings people together through their shared love of games. Magic: The Gathering®, Dungeons & Dragons®, and other Wizards games are enjoyed by friends around the world, both at gaming tables and on digital platforms. We bring together world-class creators in game design, worldbuilding, fantasy art, and interactive events to create unforgettable moments. Wizards of the Coast is a subsidiary of Hasbro, Inc. (NASDAQ:HAS). For more information, visit www.wizards.com.
Source: Wizards of the Coast
Greenberg Traurig Forms Video Game and Esports Group: Team To Address Legal Needs of Clients in Billion-Dollar+ Industry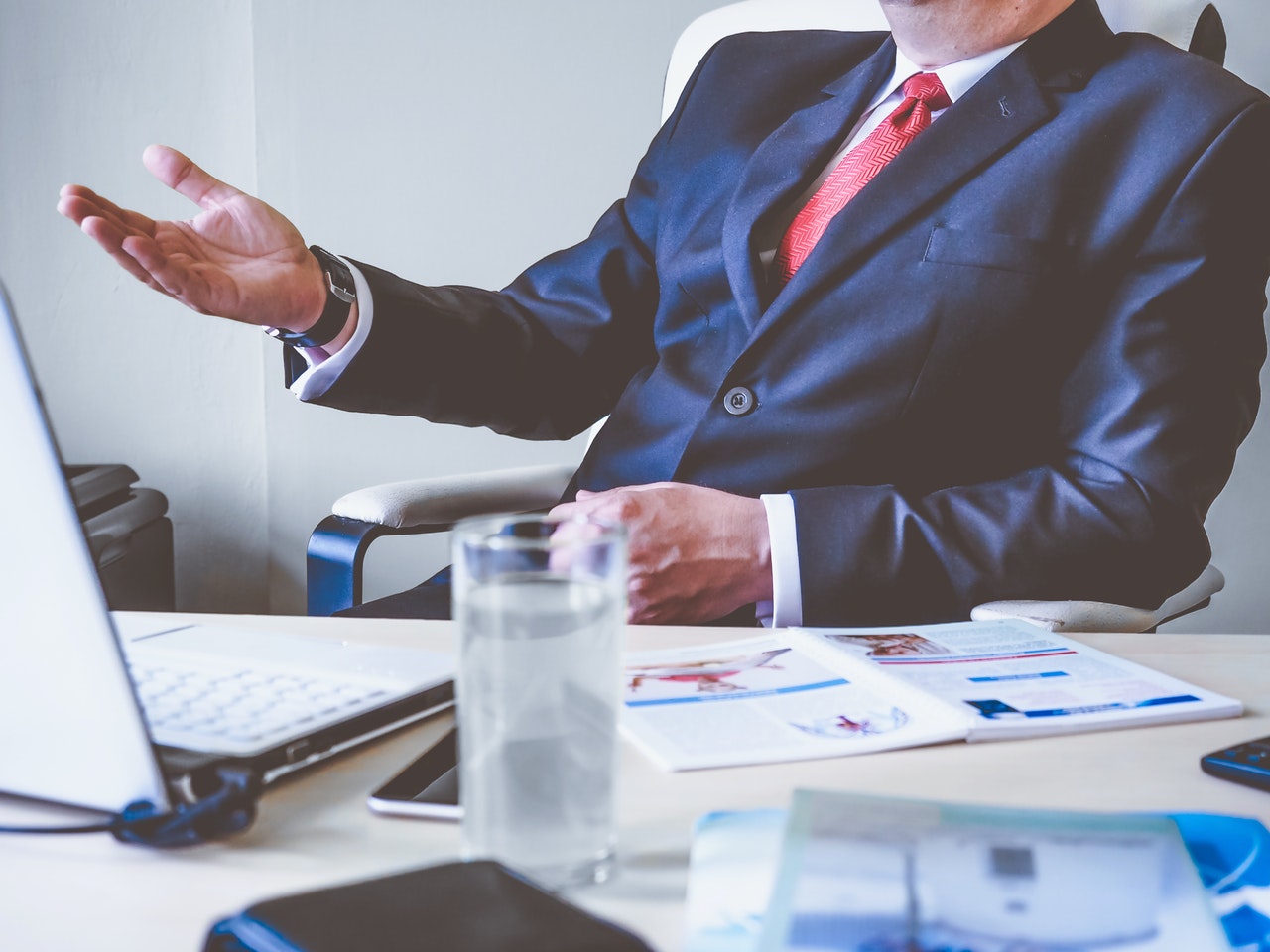 Reading Time:
2
minutes
Global law firm Greenberg Traurig, LLP has harnessed the collective competitive video gaming, or esports, experience of a core group of attorneys, to create a multi-office, cross-practice team that can serve the legal needs of clients involved in the billion-dollar-plus industry. Greenberg Traurig's newly established  Video Game and Esports Group will be headed by Steve Walkowiak and P. William Stark, litigation shareholders in the firm's Dallas office.
The new group, founded with approximately 20 attorneys from across the firm, will leverage the firm's deep industry knowledge in several areas, including emerging technology, intellectual property, corporate and securities, stadium development, media rights, and litigation. The Video Game and Esports Group will also draw upon the experience of Greenberg Traurig's Global Gaming and Sports Law Practices to address the industry's many facets.
"This type of cross-pollination enables the firm to provide tailored solutions while proactively navigating opportunities or challenges that can arise," Stark said.
The group currently represents esports teams and game developers across a multitude of legal needs, ranging from governmental regulation and antitrust to employment and policy initiatives.
"Esports is estimated to be a billion-dollar industry and growing," Walkowiak said. "As the business and legal landscape of this exciting industry continues to evolve, our goal is to expand on what we can offer clients with a broad range of experience and resources leveraging our expansive knowledge with this industry specific focus."
Esports involves multiplayer video gaming played competitively for spectators, typically by professional gamers. According to published reports, the industry recently experienced a resurgence, thanks to faster online streaming capabilities, big-name investors, and a global audience that continues to grow into the hundreds of millions daily.
The relocation of world-famous esports teams to major cities across the United States is also reported to be spurring development of new startups and large-scale real estate projects. In November, the city of Arlington, Texas opened a $10 million, 100,000-square-foot facility called Esports Stadium Arlington—making it one of the largest esports stadiums in the U.S.
Stark said that he believes "the legal needs of clients are dynamic, and it is important for the firm to be adaptive and strategic in how we solve those needs. Adding a video game and esports group allows us to draw from our existing expertise and develop viable solutions for clients involved in this sector."
About Greenberg Traurig: Greenberg Traurig, LLP (GT) has more than 2,000 attorneys in 38 offices in the United States, Latin America, Europe, Asia and the Middle East. GT has been recognized for its philanthropic giving, was named the largest firm in the U.S. by Law360 in 2017 and is among the Top 20 on the 2018 Am Law Global 100. Web: www.gtlaw.com Twitter: @GT_Law.
Topgolf and TCL Partner to Build Inclusive Esports Venues for all Gamers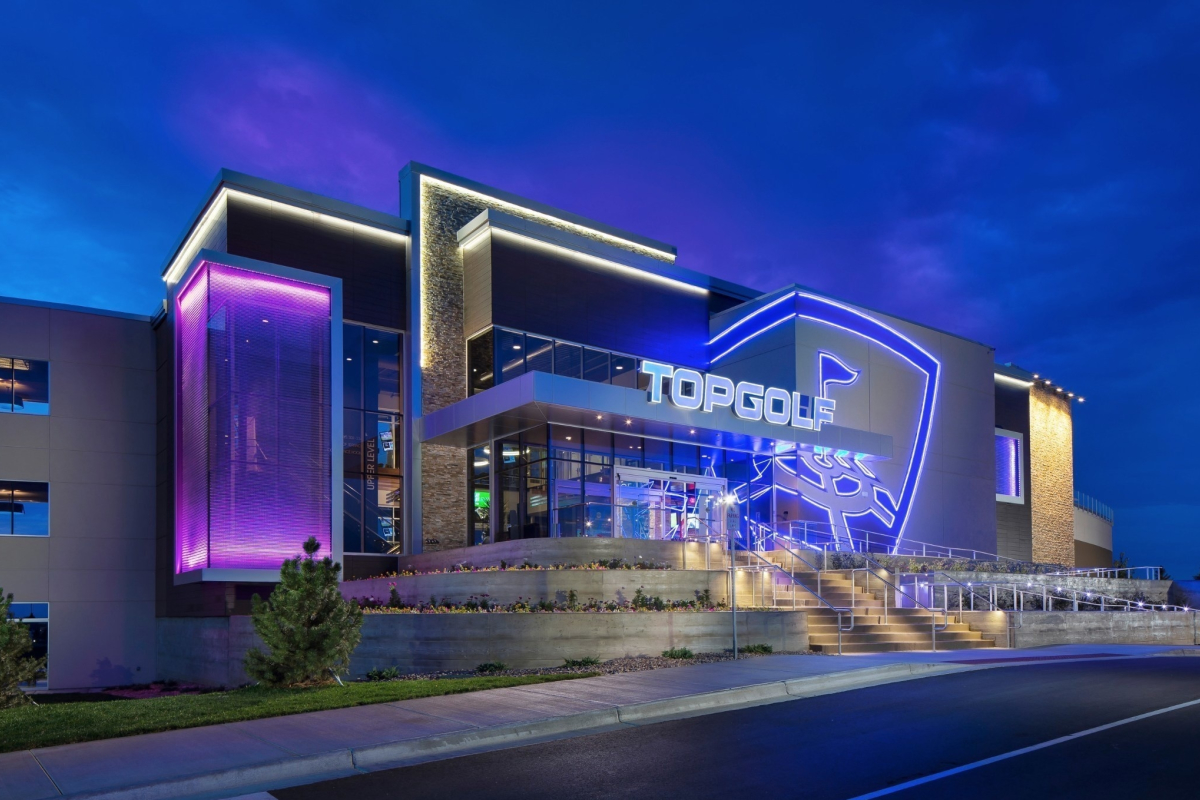 Reading Time:
3
minutes
Fastest-growing sports entertainment company, Topgolf, partners with TCL, America's fastest-growing TV brand on national esports initiatives
Global sports entertainment leader Topgolf® and TCL, the fastest-growing television brand in North America, have announced a national partnership that will generate exciting esports entertainment at Topgolf, designed for gamers from all walks of life. The first TCL esports Lounge will open at Topgolf Las Vegas in early January, aligning with the 2019 Consumer Electronics Show Jan. 8-11.
Through the partnership with TCL, Topgolf will add esports lounges to six Topgolf venues creating an inclusive guest experience and offering daily esports play, along with the traditional sports viewing areas featuring best-in-quality TCL 4K UHD 6-Series TVs, optimized for individual and group esports gaming and entertainment. Guests can play esports games and participate in special events, coaching sessions, viewing parties and meet pro gamers.
In addition, Topgolf is designing turn-key solutions for esports events to be hosted at all Topgolf venues. Topgolf is bringing their famous special formula of hospitality, food, beverage and entertainment production to esports. Topgolf provides a network of venues which can host esports events and make it simple for publishers, teams, brands and leagues to create meaningful experiences at Topgolf.
Topgolf is also partnering with national esports leagues to host events, qualifiers, local and weekly leagues, which will attract gamers, influencers and celebrities to compete in tournaments at Topgolf venues. TCL and Topgolf expect the partnership to reach more than 63 million guests annually over the multi-year partnership.
"Topgolf at our core is about bringing people from all walks of life together through play, competition, music and food to share in meaningful moments," said Topgolf Media President YuChiang Cheng. "In partnership with TCL, we have reached out to a diverse group of gamers of all different backgrounds to give us input to make a welcoming space. Creating an inclusive esports destination, driven by TCL's polished viewing and gaming presentation, will help further a diverse group of people to enjoy esports and feel welcomed."
Topgolf venues in Austin, Texas; Charlotte, N.C.; Houston–Katy, Texas; Minneapolis, Minn.; and Scottsdale, Ariz., will open TCL esports lounges throughout the first quarter of 2019, aligning with major events in local markets such as the NBA All Star Game and Topgolf's WGT/ PGA Tour Golf Events.
"Topgolf is a destination unlike any other and as America's fastest-growing TV brand, TCL is excited to be teaming with one of the fastest-growing sports and entertainment brands in the world to create a new experience for the esports community and Topgolf guests," said TCL North America Senior Vice President Chris Larson. "TCL's award-winning TVs have been praised for delivering premium picture quality and powerful performance, especially by the gaming community, which makes TCL products a worthy addition to homes and Topgolf venues across the country. As such, we're confident that this partnership will be long-lasting and successful for both brands and our customers."
Throughout January 2019, Topgolf will host a TCL National Sweepstakes in all venues nationwide, offering Topgolf guests a chance to win a grand prize trip to Hollywood, CA to attend a movie premiere for a "Red Carpet Experience" at the TCL Chinese Theatre, along with a 65-inch TCL Roku TV.
"We believe that esports is ready to reach a much wider scale and serve many untapped segments," said Kevin Chou, Chairman of Gen.G, which just announced an all-female Fortnite team. "Gaming is for everyone."
"I am very inspired by Topgolf's commitment to inclusion and excited that the industry is embracing minority gamers," said SuperLeague Community Manager and esports enthusiast Michelle D'Antonio. "I feel honored to partner with Topgolf to help drive the gaming world forward."
About TCL:
Already one of the world's best-selling consumer electronics brands, TCL is now the fastest-growing TV brand in North America. TCL (The Creative Life) was founded more than 35 years ago and prides itself on delivering high quality products featuring stylish design and the latest technology. With extensive manufacturing expertise, a vertically integrated supply chain, and state-of-the-art panel factory, TCL offers innovative televisions, including the award-winning TCL® Roku TV™.
About Topgolf:
Topgolf is a global sports entertainment community creating great times for all. With a worldwide fan base of nearly 100 million, Topgolf prides itself on its special blend of technology, entertainment, food and beverage and the inherent good that can be accomplished when a community of all walks of life comes together.
The first brand expression of this togetherness is a Topgolf venue. These multi-level complexes feature high-tech golf balls and gaming, climate-controlled hitting bays, renowned menu, hand-crafted cocktails, events, music and more. The nearly 51 U.S. venues along with four international venues entertain more than 17 million Guests annually.
Beyond the venues, Topgolf fits seamlessly into the lives of our engaged community with emerging brands such as Topgolf Swing Suite, a luxury simulator experience; Toptracer, real-time tracking as seen on TV; Toptracer Range, bringing the tracing technology to driving ranges around the world; and WGT, the world's largest digital golf audience. As a growing lifestyle brand, Topgolf is discovering new ways to engage and delight our Guests through original content series, pop up social experiences like Topgolf Crush, and even through building music venues like The Cowan in Nashville.
Source: Topgolf
theScore Sets New Milestones With Industry Leading Esports Offering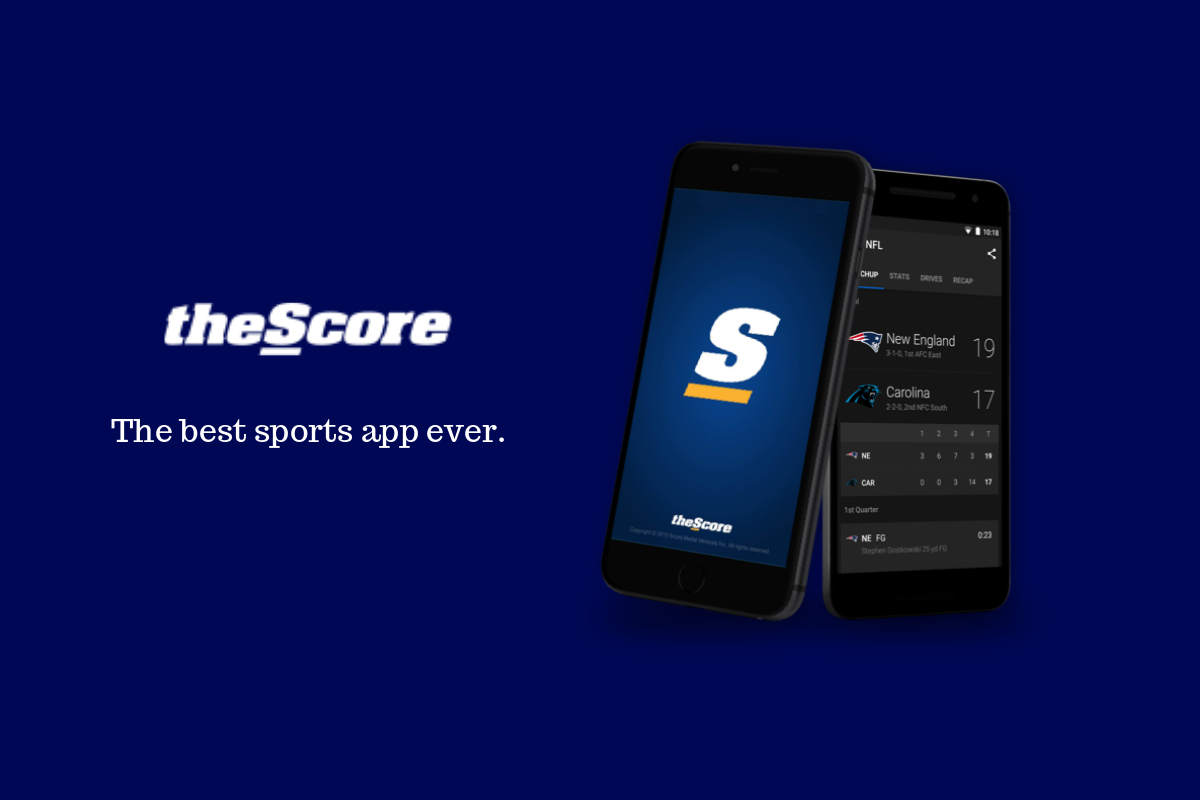 Reading Time:
2
minutes
Company hits new monthly record for YouTube video views, breaks through 500,000 subscribers, and captures prestigious industry award
theScore, Inc. announced a new monthly record for video views on its esports YouTube channel. The channel also broke through 500,000 subscribers, and picked-up a prestigious industry award for its coverage of the competitive video gaming scene.
theScore esports won Best Category Specific YouTube Channel at the 2018 Cynopsis Model D Awards in New York City, beating out a number of primetime competitors, including The Ellen Show.
The award follows a period of rapid growth for theScore's esports business. Since January 2017, theScore's YouTube subscriber base has grown from 30,000 to more than 500,000, with monthly video views on the platform rising from 1.5M to 15.6M in October.
This represented a new single-month viewership record for the company, reaffirming its position as one of the best performing esports YouTube channels across some of the most prominent teams and organizations in the industry.
"theScore has built a large and highly-engaged audience of esports fans and we're excited by the growth we're seeing," said John Levy, CEO and Founder of theScore. "We believe we are only just scratching the surface. As the esports industry itself continues to grow, theScore will be there to cover the stories behind the games and players esports fans love."
theScore esports has achieved this success through its unique approach to video storytelling, creating a number of popular franchises, including its Best Of, Story Of, and Top 10 series.
The company also recently appointed Donald Reilley as Vice President of Esports Sales to lead monetization of its esports video offering across its platforms. Reilley was previously VP of Brand Partnerships at NewForm Entertainment, and has also held senior sales roles at Major League Gaming and Warner Bros. Entertainment Group.
About theScore Inc.
theScore's mission is to create highly-engaging digital products and content that empower the sports fan's experience. Its flagship mobile app 'theScore' is one of the most popular multi-sport news and data apps in North America, serving millions of fans a month. The Company also creates innovative digital sports experiences through its web, social and esports platforms. theScore (SCR) is publicly traded on the TSX Venture Exchange.