New Study Shows Gamers & Game Developers Eager for a Free Market Virtual Item Economy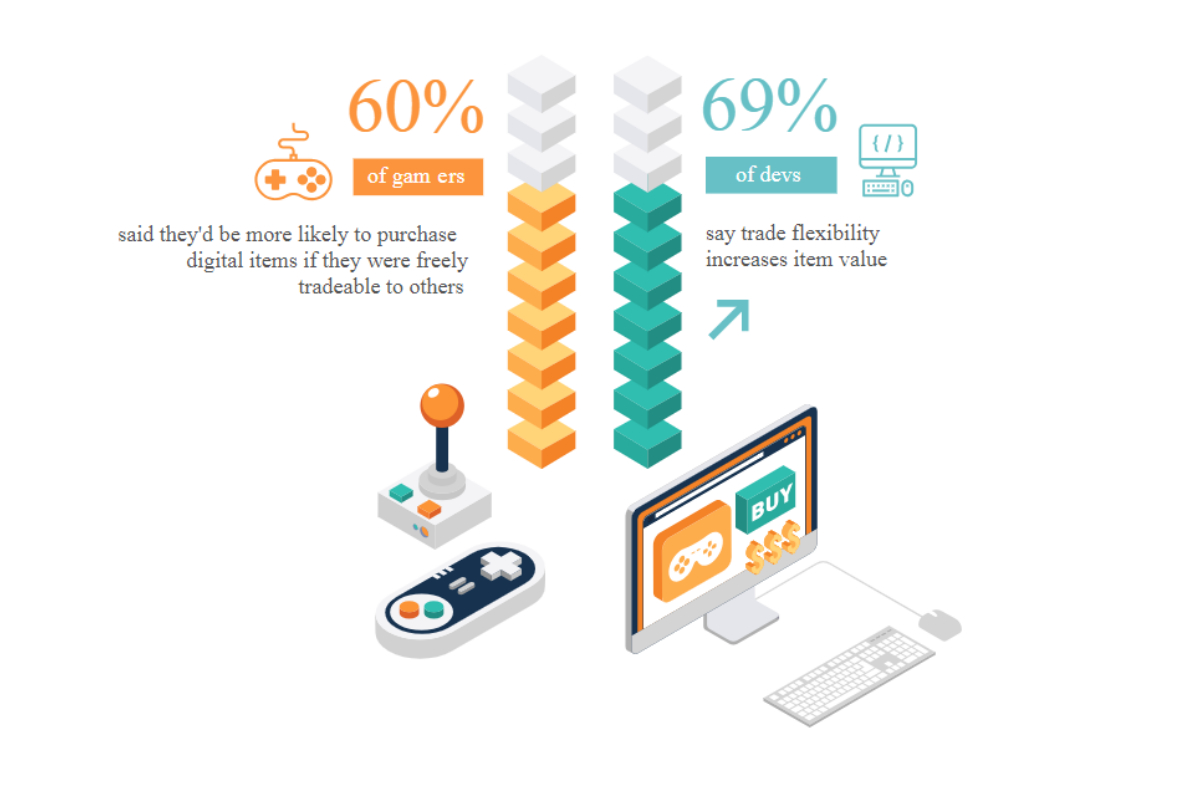 Reading Time:
4
minutes
86% of Game Developers Believe Tradeable Virtual Items Will Be Even More Important in Future Games
Video gaming has become much more than a hobby for players worldwide. From professional eSports teams to lucrative streaming careers, the gaming industry has evolved tremendously over the past decade. Today, there are roughly 2 billion global gamers who spend over $100 billion on gaming every year, and the majority of this revenue stems from the purchase of in-game items. For example, Fortnite has generated $1 billion in revenue entirely from in-game purchases. While the amount of money players spend on these digital items is staggering, in most cases, the game creators retain ultimate control over what players can and cannot do with the items they purchase. For example, many prohibit the transfer of item ownership and restrict item's use to a certain game or platform. They can also revoke or ban access to the gamer's items at their discretion – regardless of how much money the player spent on them. In the end, gamers do not truly own the content that they purchase.
True Ownership – A Future that Appeals to Both Players and Game Creators
To examine this ecosystem in-depth, Worldwide Asset eXchange™ (WAX) commissioned a study of 500 game developers and 1,000 video gamers in the United States. WAX's study found that the video gaming community wants more freedom and flexibility over their in-game virtual items, a concept known as true ownership of in-game items. Interestingly, it is not just gamers – game developers want this future too.
True ownership of in-game items – defined as allowing players to buy, sell, trade and use their items with no restrictions from third parties – enables a free-moving virtual items market.
Blockchain Technology Makes True Ownership Possible – and Billions of Dollars' Worth of Items Even More Valuable
Thankfully, the inception of blockchain technology is radically changing the status quo of video gaming and outdated ownership protocols. And the WAX Blockchain is purpose-built to make true ownership of in-game items a reality. WAX's study found that game creators are currently missing out on a valuable market segment by failing to enable true ownership of digital items.
For example, 68% of gamers said that they feel players deserve to truly own the items they purchase. Combine that with the 66% of game developers who said virtual items are a pivotal component of their game's monetization strategy and item value is being suppressed by publisher or developer control. While in-game items currently play a key role for game developers, 86% believe tradeable virtual items will be even more important in future games than they are today.
Gamers and game developers alike see the benefits of allowing players to freely buy, sell and trade their virtual items. According to the survey, 69% of game developers believe when items are freely tradeable, it increases the value of those items, and 62% of gamers feel having the flexibility to transfer virtual items from game-to-game would make spending money on those items more worth it.
And, nearly three-fourths of gamers said they would purchase virtual items if they could use them in multiple games – which is made possible by true ownership. Of game developers surveyed, 84% would create cross-compatible in-game items if the technology allowed them to do so.
"True ownership of digital items is the future of video games. Players and game developers are both eager for a free-moving virtual item market, and the community's interest will shift towards games that offer this," said William Quigley, CEO of WAX. "By enabling cross-compatibility, which is made possible by true ownership, game developers can stand out from the millions of free-to-play games created every month and attract the most valuable segment of players to try out their game."
The Future of True Ownership
WAX found that over half of game developers cited marketing as the highest unforeseen expense in game development. Developers are starting to see true ownership of items for what they could be in the future – the perfect customer acquisition tool. Developers of free-to-play games that enable cross-compatibility of items will attract players who are already proven to purchase in-game items. Since they're proven to be purchasers of in-game items, they have a much higher propensity to buy more from a new game than players who never spend money on in-game items.
Moving forward, as companies search for new ways to keep their community engaged, it is clear their adoption of blockchain technology and true ownership will play a key role in their success. WAX's study shows that the emerging market for true ownership of digital items is too important to ignore and the video game community is looking for platforms that offer these opportunities. With WAX's purpose-built blockchain technology, this future is finally becoming a reality.
About WAX (Worldwide Asset eXchange)
WAX is the world's first blockchain built for global e-commerce. WAX's patent-pending blockchain e-commerce platform is the safest and most convenient way to create, buy, sell, and trade virtual items – to anyone, anywhere in the world. The world of digital ownership today is defined by its restrictions. WAX is building a future to where it will be redefined by its freedom. WAX is creating a full suite of blockchain-based tools that allows anyone to trade digital or even physical items instantly and securely, to anyone, anywhere. Participants of the Worldwide Asset eXchange gain access to a global community of collectors and traders, buyers and sellers, creators and gamers, merchants and game developers.
Worldwide Asset eXchange™, WAX are trademarks and the sole property of Worldwide Asset eXchange. All other registered or unregistered trademarks are the sole property of their respective owners.
Source: WAX
New partnership of EGT Interactive with the esteemed operator Videoslots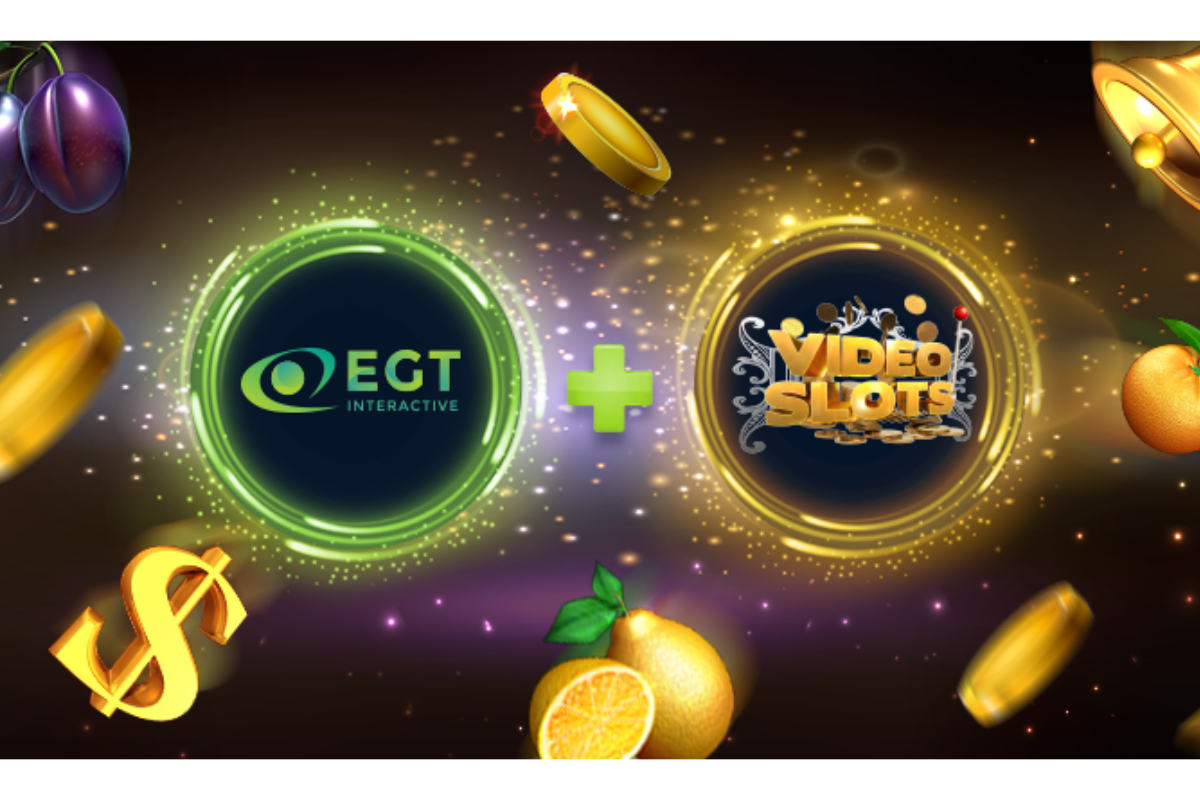 Reading Time:
1
minute
We are delighted to announce that the high value casino operator Videoslots has integrated our well-known and preferred content. This partnership has a big importance for our company as it gives us the opportunity to strengthen our positions as a leading provider in territories with big potential. As a first step we will launch our high-quality content in the so called .com territories, covered by our new partner.
Todor Zahariev, the Managing Director of EGT Interactive, commented: "As an ambitious company we are very proud, that Videoslots put faith in our reliable and top-notch content. This partnership is a strategic step, as in accordance to our long-term development strategy to enter new markets, we are expecting our successful partnership to expand also in Sweden. Territory, which we consider as top priority. Sharing common values such as security, excellence, integrity and passion, we believe that we will be a great partner for Videoslots and will be able to deliver the ultimate experience to their dedicated players."
What the Management of Videoslots commented: "The Videoslots team is continually striving to become the world's biggest and best online casino and we have ensured our players have access to even more high-quality games than ever with this deal. EGT Interactive's quality portfolio is full of exciting games blended together with immersive graphics, exciting maths models and engaging narratives. Our players are sure to love our latest editions."
Spain's Ombudsman Calls for Gambling Ad Ban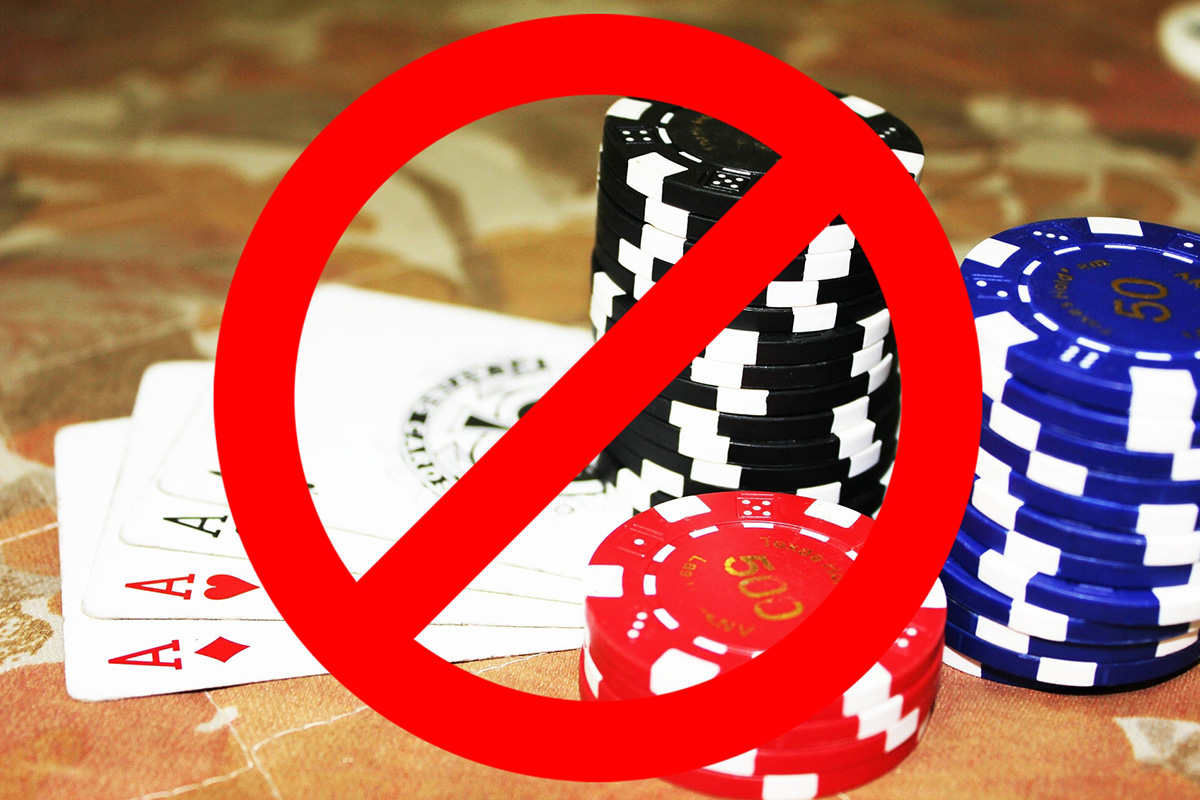 Reading Time:
1
minute
Francisco Fernández Marugán, Spain's acting Civic Ombudsman, has recommended the Spanish government to issue a complete ban on advertising gambling products and services. Marugán addressed the recommendations to the Ministries of Finance and Health, Consumer Affairs and Social Welfare.
The ban would mean that operators would be prohibited from displaying any form of broadcast pertaining to gambling products and services before a particular time, in addition to the prohibition of celebrity endorsements and gambling signage at sporting events.
Marugán has stated that any operator found to be in contravention of the proposed ban could result in the cancellation of an operator's license, however, this can only be justified if a total ban is imposed.
Marugán considers that the advertising of gambling and bets "should not be considered protected in the freedom of business, as it is not in products such as tobacco or addictive substances."
Schleswig-Holstein Extends Validity of Current Gambling Rules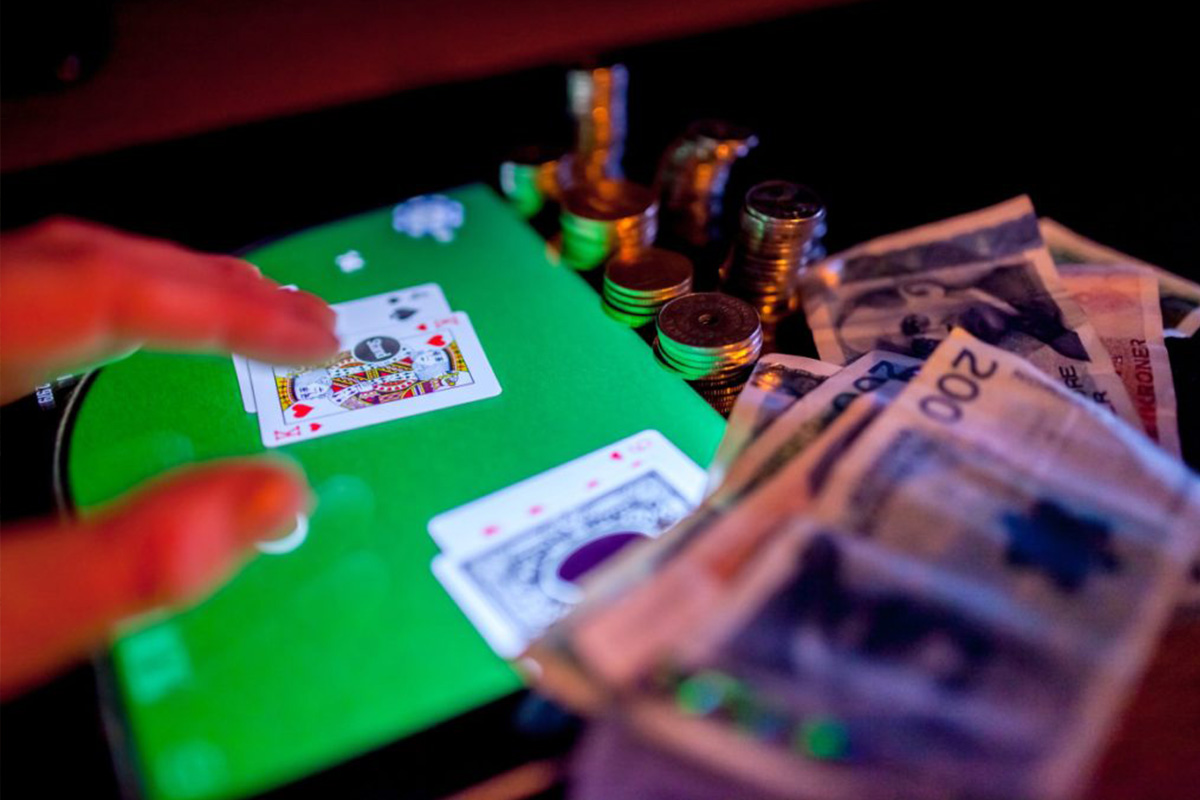 Reading Time:
1
minute
The German state of Schleswig-Holstein has passed a bill that allows the current online gambling regulatory regime to remain in place until mid-2021.
The successful regulation of online gambling on the territory of Germany has proved quite the challenge over the past seven years. The latest version of the Interstate Treaty on Gambling was introduced this year and was presented to the European Commission for a review earlier this month. An approval from EU authorities is one of the necessary steps before the law takes effect at a federal level.
The Schleswig-Holstein has been allowed to implement its own regulatory framework that will stay in effect until June 30, 2021. The framework's extended validity was voted in favour of by the state's Greens, Free Democratic Party, South Schleswig Voters' Association, Christian Democratic Union party, and the Alternative for Germany party.