New Study Shows Gamers & Game Developers Eager for a Free Market Virtual Item Economy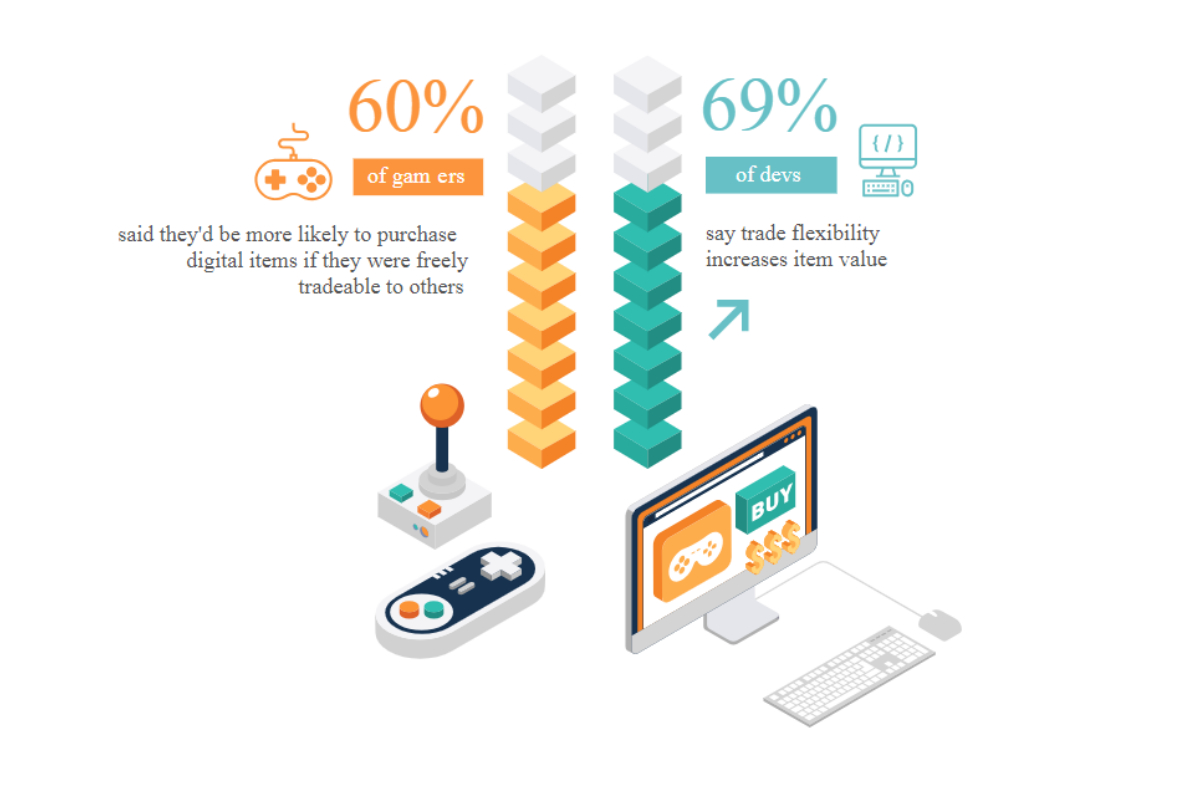 Reading Time:
4
minutes
86% of Game Developers Believe Tradeable Virtual Items Will Be Even More Important in Future Games
Video gaming has become much more than a hobby for players worldwide. From professional eSports teams to lucrative streaming careers, the gaming industry has evolved tremendously over the past decade. Today, there are roughly 2 billion global gamers who spend over $100 billion on gaming every year, and the majority of this revenue stems from the purchase of in-game items. For example, Fortnite has generated $1 billion in revenue entirely from in-game purchases. While the amount of money players spend on these digital items is staggering, in most cases, the game creators retain ultimate control over what players can and cannot do with the items they purchase. For example, many prohibit the transfer of item ownership and restrict item's use to a certain game or platform. They can also revoke or ban access to the gamer's items at their discretion – regardless of how much money the player spent on them. In the end, gamers do not truly own the content that they purchase.
True Ownership – A Future that Appeals to Both Players and Game Creators
To examine this ecosystem in-depth, Worldwide Asset eXchange™ (WAX) commissioned a study of 500 game developers and 1,000 video gamers in the United States. WAX's study found that the video gaming community wants more freedom and flexibility over their in-game virtual items, a concept known as true ownership of in-game items. Interestingly, it is not just gamers – game developers want this future too.
True ownership of in-game items – defined as allowing players to buy, sell, trade and use their items with no restrictions from third parties – enables a free-moving virtual items market.
Blockchain Technology Makes True Ownership Possible – and Billions of Dollars' Worth of Items Even More Valuable
Thankfully, the inception of blockchain technology is radically changing the status quo of video gaming and outdated ownership protocols. And the WAX Blockchain is purpose-built to make true ownership of in-game items a reality. WAX's study found that game creators are currently missing out on a valuable market segment by failing to enable true ownership of digital items.
For example, 68% of gamers said that they feel players deserve to truly own the items they purchase. Combine that with the 66% of game developers who said virtual items are a pivotal component of their game's monetization strategy and item value is being suppressed by publisher or developer control. While in-game items currently play a key role for game developers, 86% believe tradeable virtual items will be even more important in future games than they are today.
Gamers and game developers alike see the benefits of allowing players to freely buy, sell and trade their virtual items. According to the survey, 69% of game developers believe when items are freely tradeable, it increases the value of those items, and 62% of gamers feel having the flexibility to transfer virtual items from game-to-game would make spending money on those items more worth it.
And, nearly three-fourths of gamers said they would purchase virtual items if they could use them in multiple games – which is made possible by true ownership. Of game developers surveyed, 84% would create cross-compatible in-game items if the technology allowed them to do so.
"True ownership of digital items is the future of video games. Players and game developers are both eager for a free-moving virtual item market, and the community's interest will shift towards games that offer this," said William Quigley, CEO of WAX. "By enabling cross-compatibility, which is made possible by true ownership, game developers can stand out from the millions of free-to-play games created every month and attract the most valuable segment of players to try out their game."
The Future of True Ownership
WAX found that over half of game developers cited marketing as the highest unforeseen expense in game development. Developers are starting to see true ownership of items for what they could be in the future – the perfect customer acquisition tool. Developers of free-to-play games that enable cross-compatibility of items will attract players who are already proven to purchase in-game items. Since they're proven to be purchasers of in-game items, they have a much higher propensity to buy more from a new game than players who never spend money on in-game items.
Moving forward, as companies search for new ways to keep their community engaged, it is clear their adoption of blockchain technology and true ownership will play a key role in their success. WAX's study shows that the emerging market for true ownership of digital items is too important to ignore and the video game community is looking for platforms that offer these opportunities. With WAX's purpose-built blockchain technology, this future is finally becoming a reality.
About WAX (Worldwide Asset eXchange)
WAX is the world's first blockchain built for global e-commerce. WAX's patent-pending blockchain e-commerce platform is the safest and most convenient way to create, buy, sell, and trade virtual items – to anyone, anywhere in the world. The world of digital ownership today is defined by its restrictions. WAX is building a future to where it will be redefined by its freedom. WAX is creating a full suite of blockchain-based tools that allows anyone to trade digital or even physical items instantly and securely, to anyone, anywhere. Participants of the Worldwide Asset eXchange gain access to a global community of collectors and traders, buyers and sellers, creators and gamers, merchants and game developers.
Worldwide Asset eXchange™, WAX are trademarks and the sole property of Worldwide Asset eXchange. All other registered or unregistered trademarks are the sole property of their respective owners.
Source: WAX
Paddy Power Betfair to appeal penalty of €55 million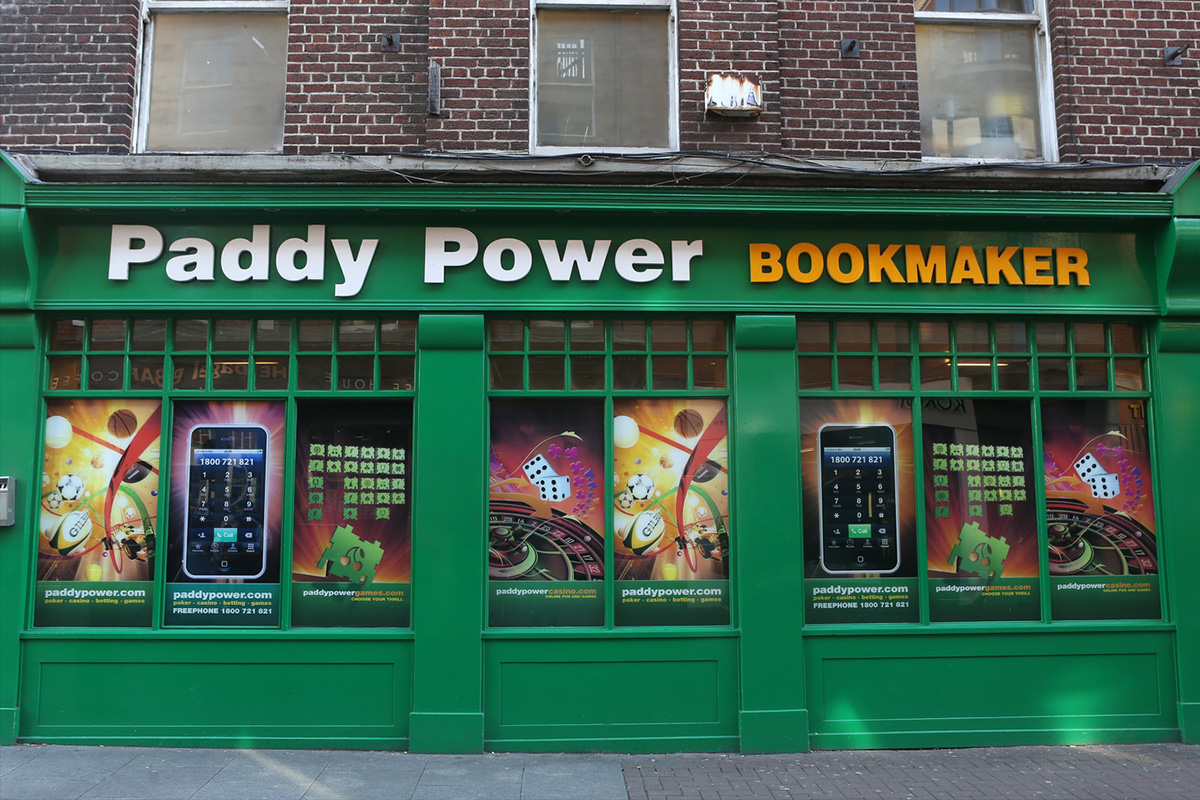 Reading Time:
1
minute
Paddy Power Betfair has announced that it will appeal against the tax bill of €55m slapped against its German and Greek businesses.
The first fine of €40m concerns the Betfair Exchange in Germany, which was operational up to November 2012, while the second of €15m relates to the paddypower.com business in Greece.
The Hessen Fiscal Court provided Paddy Power Betfair with a decision relating to the group's appeal of a 2012 German tax assessment relating to the Betfair Exchange. The Fiscal Court found against the Group and deemed that a tax liability of €40m is payable, including accrued interest.
Paddy Power Betfair says this represents a multiple of the revenues generated by the Exchange during the assessment period. Separately, the group was recently issued with a Greek tax assessment for financial years 2012, 2013 and 2014, relating to paddypower.com's Greek interim license.
Paddy Power Betfair stated: "The Group strongly disputes the basis of these assessments, and in line with the legal and tax advice we have received, is confident in our grounds to appeal. We therefore intend to do so. Pending the outcome of these appeals, we paid the total Greek liability in January 2019 while we await clarity with respect to the timing of any cash payment in Germany."
Betfair launches "Play Smart" campaign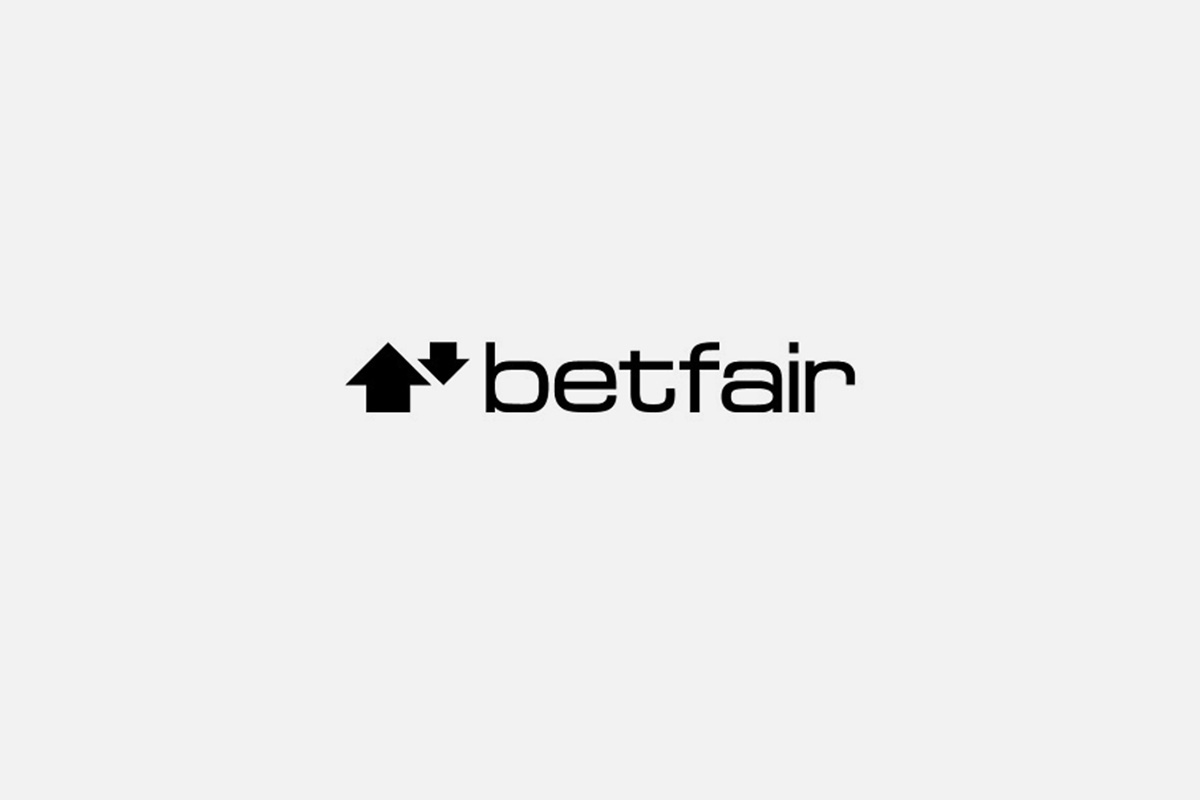 Reading Time:
1
minute
Betfair's has launched its latest campaign "Play Smart" involving world-class talent from Barcelona, Arsenal and Juventus. The new campaign will underline Betfair's position as the place for smart bettors to land their winners.
The Play Smart campaign, devised by Leo Burnett London, is the sponsorship evolution of the Betfair campaign "Where Gut Instinct Meets Smarts." It builds on the cognitive process of blending instincts, intelligence and competitiveness and the ability to "Play Smart."
Stephen Mault, brand director at Betfair, said: "The creative positions the brand as the destination for the smart bettor, while building association between the brand and our high-profile partners [Arsenal, Barcelona and Juventus]."
Sportradar partner with BBC to show European Badminton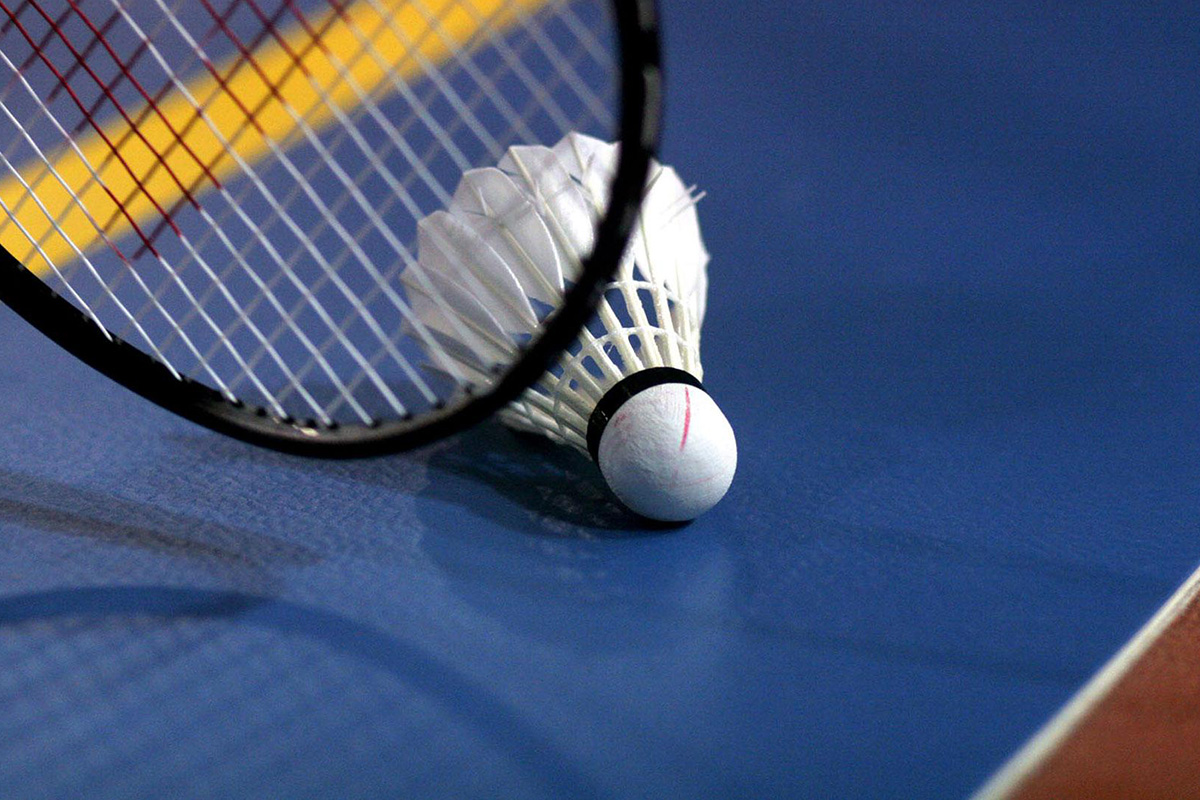 Reading Time:
1
minute
The BBC has reached an agreement with right holder Sportradar to live telecast the semi-final and final of Badminton's European Mixed Team Championships in Copenhagen. The matches will be shown tomorrow and day after tomorrow on the BBC Sport website and digital platforms.
The tournament started on 13 February, with defending champions Denmark facing challenges from teams like France, the Netherlands and Spain in their group.
England, seeded second, have to face Ireland, Germany and Russia in their group.
England's Men's Singles player and National Champion, Rajiv Ouseph, assessed their chances.
"As players, we always enjoy the European team events and go to Denmark with the strongest possible squad which, due to injury, has not always been the case in past seasons."
"When you pull on that England shirt, you really feel the pride of playing for your country, and we're already excited to have another opportunity as a team to show that on court in front of the fans."
Lutz Tigges, senior director audiovisual broadcast at Sportradar said, "We are really looking forward to starting coverage of the European Badminton Mixed Team Championships in Denmark. Demand for the broadcast coverage has been really strong and being able to add the BBC to that across their digital channels is another endorsement of the event."
Live action will also be available to a global audience through Sportradar's digital platform for the tournament, www.laola1.tv/badmintoneurope/