Topgolf and TCL Partner to Build Inclusive Esports Venues for all Gamers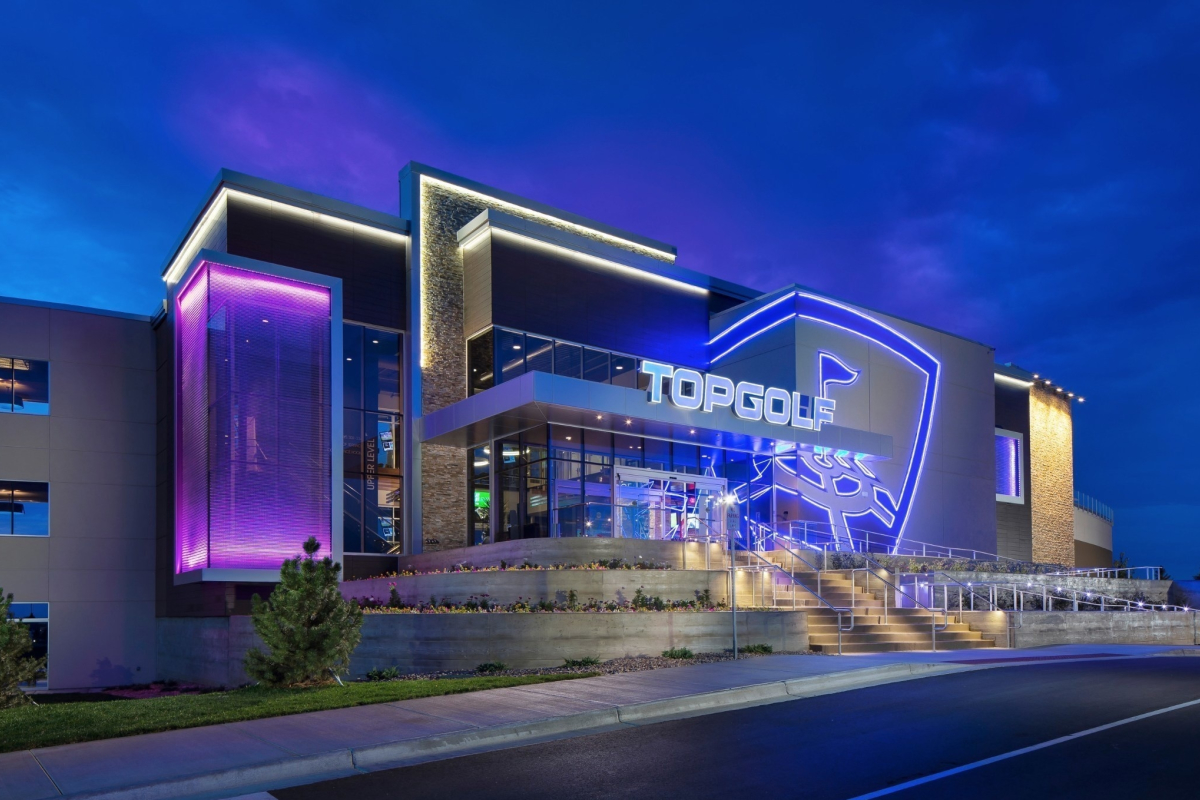 Reading Time:
3
minutes
Fastest-growing sports entertainment company, Topgolf, partners with TCL, America's fastest-growing TV brand on national esports initiatives
Global sports entertainment leader Topgolf® and TCL, the fastest-growing television brand in North America, have announced a national partnership that will generate exciting esports entertainment at Topgolf, designed for gamers from all walks of life. The first TCL esports Lounge will open at Topgolf Las Vegas in early January, aligning with the 2019 Consumer Electronics Show Jan. 8-11.
Through the partnership with TCL, Topgolf will add esports lounges to six Topgolf venues creating an inclusive guest experience and offering daily esports play, along with the traditional sports viewing areas featuring best-in-quality TCL 4K UHD 6-Series TVs, optimized for individual and group esports gaming and entertainment. Guests can play esports games and participate in special events, coaching sessions, viewing parties and meet pro gamers.
In addition, Topgolf is designing turn-key solutions for esports events to be hosted at all Topgolf venues. Topgolf is bringing their famous special formula of hospitality, food, beverage and entertainment production to esports. Topgolf provides a network of venues which can host esports events and make it simple for publishers, teams, brands and leagues to create meaningful experiences at Topgolf.
Topgolf is also partnering with national esports leagues to host events, qualifiers, local and weekly leagues, which will attract gamers, influencers and celebrities to compete in tournaments at Topgolf venues. TCL and Topgolf expect the partnership to reach more than 63 million guests annually over the multi-year partnership.
"Topgolf at our core is about bringing people from all walks of life together through play, competition, music and food to share in meaningful moments," said Topgolf Media President YuChiang Cheng. "In partnership with TCL, we have reached out to a diverse group of gamers of all different backgrounds to give us input to make a welcoming space. Creating an inclusive esports destination, driven by TCL's polished viewing and gaming presentation, will help further a diverse group of people to enjoy esports and feel welcomed."
Topgolf venues in Austin, Texas; Charlotte, N.C.; Houston–Katy, Texas; Minneapolis, Minn.; and Scottsdale, Ariz., will open TCL esports lounges throughout the first quarter of 2019, aligning with major events in local markets such as the NBA All Star Game and Topgolf's WGT/ PGA Tour Golf Events.
"Topgolf is a destination unlike any other and as America's fastest-growing TV brand, TCL is excited to be teaming with one of the fastest-growing sports and entertainment brands in the world to create a new experience for the esports community and Topgolf guests," said TCL North America Senior Vice President Chris Larson. "TCL's award-winning TVs have been praised for delivering premium picture quality and powerful performance, especially by the gaming community, which makes TCL products a worthy addition to homes and Topgolf venues across the country. As such, we're confident that this partnership will be long-lasting and successful for both brands and our customers."
Throughout January 2019, Topgolf will host a TCL National Sweepstakes in all venues nationwide, offering Topgolf guests a chance to win a grand prize trip to Hollywood, CA to attend a movie premiere for a "Red Carpet Experience" at the TCL Chinese Theatre, along with a 65-inch TCL Roku TV.
"We believe that esports is ready to reach a much wider scale and serve many untapped segments," said Kevin Chou, Chairman of Gen.G, which just announced an all-female Fortnite team. "Gaming is for everyone."
"I am very inspired by Topgolf's commitment to inclusion and excited that the industry is embracing minority gamers," said SuperLeague Community Manager and esports enthusiast Michelle D'Antonio. "I feel honored to partner with Topgolf to help drive the gaming world forward."
About TCL:
Already one of the world's best-selling consumer electronics brands, TCL is now the fastest-growing TV brand in North America. TCL (The Creative Life) was founded more than 35 years ago and prides itself on delivering high quality products featuring stylish design and the latest technology. With extensive manufacturing expertise, a vertically integrated supply chain, and state-of-the-art panel factory, TCL offers innovative televisions, including the award-winning TCL® Roku TV™.
About Topgolf:
Topgolf is a global sports entertainment community creating great times for all. With a worldwide fan base of nearly 100 million, Topgolf prides itself on its special blend of technology, entertainment, food and beverage and the inherent good that can be accomplished when a community of all walks of life comes together.
The first brand expression of this togetherness is a Topgolf venue. These multi-level complexes feature high-tech golf balls and gaming, climate-controlled hitting bays, renowned menu, hand-crafted cocktails, events, music and more. The nearly 51 U.S. venues along with four international venues entertain more than 17 million Guests annually.
Beyond the venues, Topgolf fits seamlessly into the lives of our engaged community with emerging brands such as Topgolf Swing Suite, a luxury simulator experience; Toptracer, real-time tracking as seen on TV; Toptracer Range, bringing the tracing technology to driving ranges around the world; and WGT, the world's largest digital golf audience. As a growing lifestyle brand, Topgolf is discovering new ways to engage and delight our Guests through original content series, pop up social experiences like Topgolf Crush, and even through building music venues like The Cowan in Nashville.
Source: Topgolf
NBA 2K League partners with Champion athletic apparel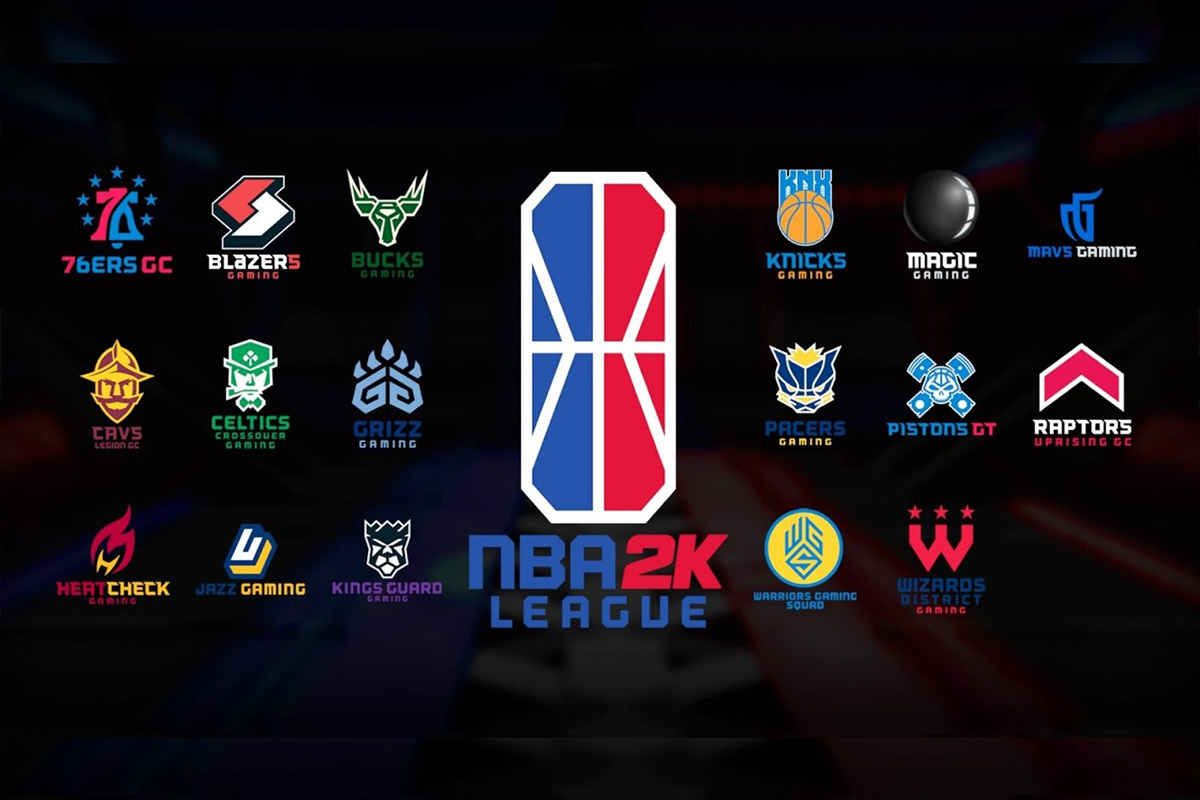 Reading Time:
1
minute
Ahead of the 2019 NBA 2K League Draft, which is scheduled on March 5 at Barclays Center in Brooklyn, N.Y., the NBA 2K League has signed multiyear partnership with Champion Athleticwear. As per the agreement, the sportswear company will serve as the league's official outfitter.
Champion will offer the NBA 2K League's 21 teams game uniforms as well as warmup, travel and practice apparel. In-game avatars will also be outfitted in Champion-branded uniforms. Throughout the season, Champion will provide apparel for marquee events like the NBA 2K League Draft Clash, in-season tournaments and the NBA 2K League Finals. Starting today, fans can purchase NBA 2K League merchandise on Champion.com.
"We are thrilled to have an iconic brand like Champion as our official outfitter," said NBA 2K League Managing Director Brendan Donohue. "Champion's authentic designs and innovative products make them a great partner for the league, and we can't wait to see our teams compete in their new uniforms this season."
"The need for esports apparel is quickly evolving and Champion is pleased to be an integral part of this historical opportunity," said Champion Group President-Global Activewear Jon Ram. "Being the official outfitters for the NBA 2K League is an exciting and pivotal opportunity for Champion to continue our evolution and expansion to outfit teams within the esports and traditional sports communities. Together we can push the boundaries and bring esports to a wider audience."
China declares eSports as a profession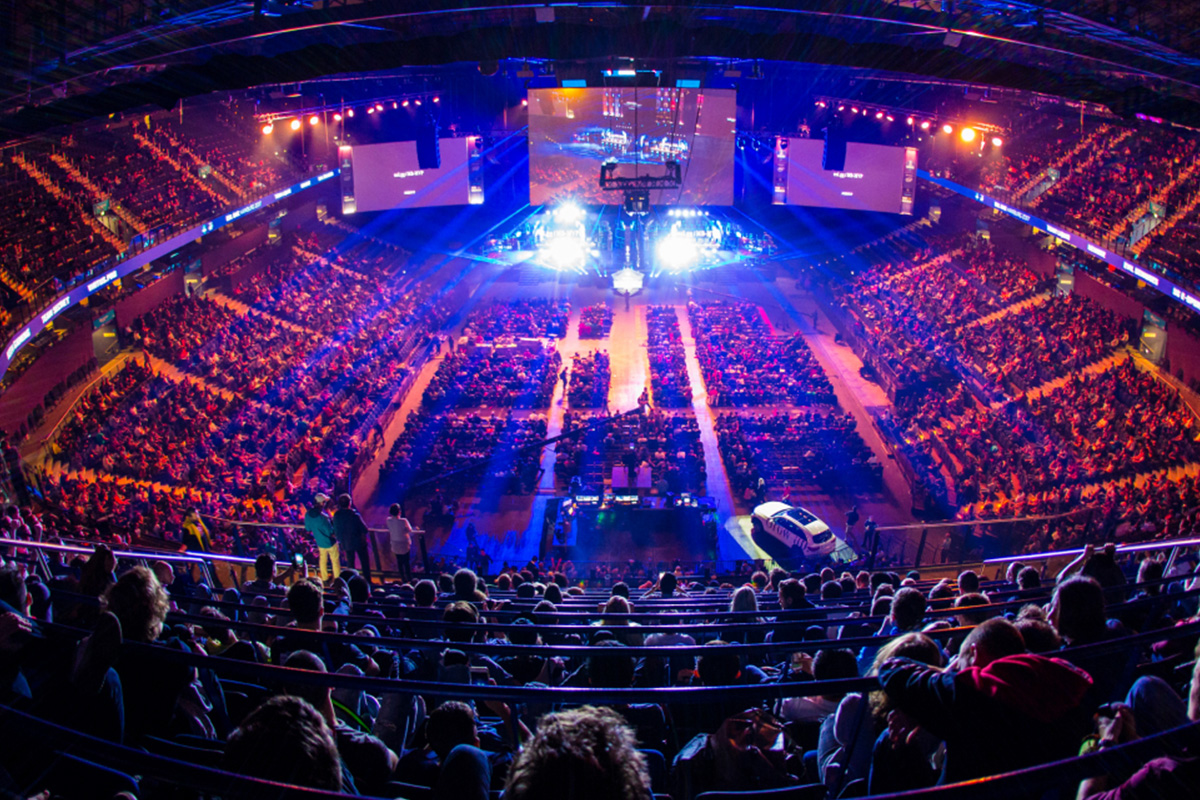 Reading Time:
1
minute
China's Ministry of Human Resources and Social Security (CMHRSS) has officially recognised esports as a profession. The new professions "esports operator" and "esports professional" are included in the 15 new professions approved by the government.
The other professions in the list include AI engineer, big data engineer and drone pilot.
CMHRSS defines "esports operators" as those who organise esports events or produce esports content, as well as those who increase the commercial value of esports through promotion and marketing.
"Esports professionals" are considered those who compete in tournaments, perform in events, or train with other professionals. It can also refer to those who analyse games or assist with training.
Pinnacle signs new partnership GameScorekeeper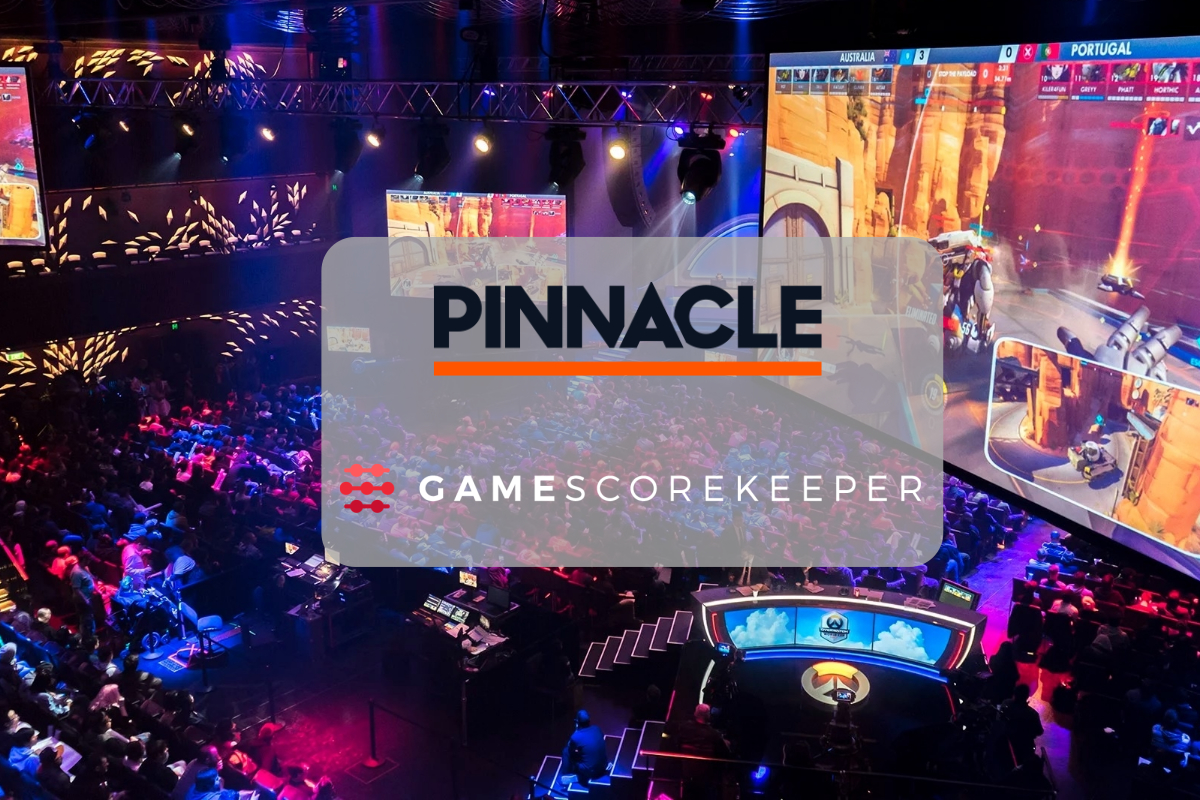 Reading Time:
1
minute
Low margin sportsbook Pinnacle has detailed that it has 'significantly accelerated its position as the leading esports bookmaker', partnering with real-time data provider GameScorekeeper.
Pinnacle has moved to integrate GameScorekeeper's 'live score API', which will extensively amplify its esports betting proposition, as GameScorekeeper monitors 85% of all pro-sanctioned esports tournaments/matches.
Updating stakeholders, Pinnacle Trading Director Marco Blume states that GameScorekeeper data capacities and automated functions are needed in order to maintain Pinnacle's fastest growing market category.
"Since we took our first esports bet in 2010, the esports betting industry has undergone a dramatic transformation. Esports has found its way into the top five most popular sports at Pinnacle but we don't intend to stop there. Data has been key to maintaining our low margin, high limit approach, as well as developing our offering to help improve our customers' experience. This deal with GameScorekeeper will enhance our product even further and solidify our position as the leader in esports betting"
The Aarhus (Denmark) based start-up provides its partners with esports real-time livescore solutions, game/match insights and historical data inventory.Founded in 2016 by gaming statistician Felix Klastrup, GameScorekeeper aims to become the leading enterprise in esports data gathering, tracking and monitoring.
Focusing on provider greater data-intelligence for all esports stakeholders, GameScorekeeper has been further recognised as one of Denmark's fastest growing enterprises
"Having access to a large amount of quality data is a major business advantage in the esports market because it leads to higher customer satisfaction and lower costs. And the fact that Pinnacle, a pioneer in esports, is now investing in quality data will help to make esports an even more credible business," explains Felix Klastrup, CEO and founder of GameScorekeeper.