betconnect builds waiting list of thousands ahead of public launch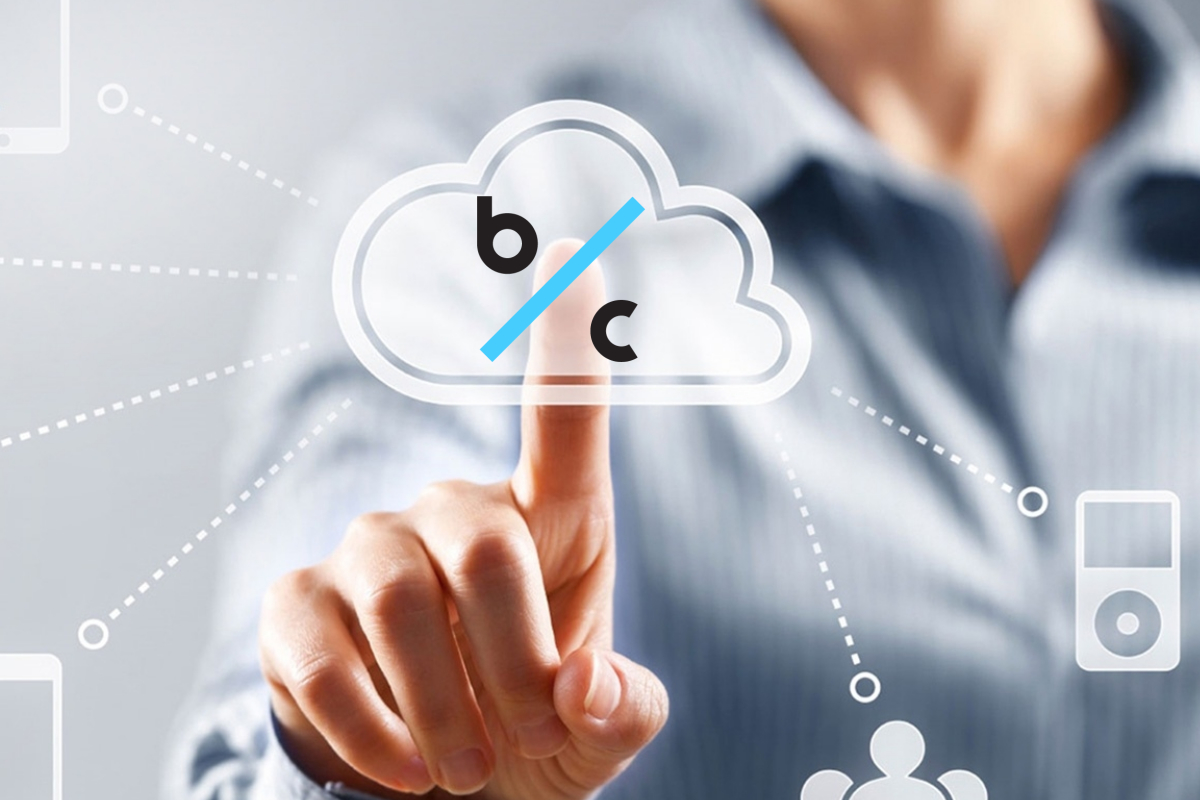 Reading Time:
3
minutes
betconnect, the world's first social betting platform, today announces its partnership with Prefinery – a US based technology firm whose software builds pre-launch waiting lists. Using the software, betconnect has already attracted an overwhelming amount of soon-to-be users.
Due to launch in January 2019, betconnect is the first notable application of disruptive technology in the industry since Betfair in 2000.
betconnect is a game-changing new technology platform for the online gambling industry that aims to level the playing field between bookmakers, professional gamblers and punters.
It connects professional gamblers who have been restricted or closed by traditional bookmakers, with a network of regular punters, in a shared betting experience.
betconnect started working with Prefinery in August 2018 following the platform's closed beta release.
Prefinery was chosen by betconnect due to its successful work with major brands across multiple industries, including Geckoboard, WP Engine and Atlassian. Due to its largely US client base, Prefinery had never previously worked with a company within the betting industry, however the platform's ability to easily adapt means it was able to create an extremely tailored pre-launch waiting list for betconnect.
Prefinery's secure and reliable software means betconnect can focus on getting other areas of the platform ready for launch, whilst having every confidence that the pre-launch waiting list is generating hype and boosting sign-ups.
Prefinery uses the latest pre-launch waiting list software to ensure:
Flexibility – Prefinery's platform permits betconnect to fully customise exactly how they interact with users, from personalised pro or punter messages to Slack alerting the team on new sign-ups
Excitement – Prefinery's Viral Referral System, means users who share a personalised URL with friends via social media or email can be personally rewarded, whilst allowing betconnect to grow a desirable waiting list
Dan Schreiber, Founder of betconnect said, "To ensure betconnect could launch with a healthy network of pros and punters, we needed to make sure our pre-launch waiting list software partner had experience and the flexibility to meet our ambition. We're thrilled with the software that Prefinery has produced. All of our needs have been fully met, helping us attract thousands of potential users and keep them up to date in the run-up to full launch. We can't wait to launch the platform to the public and begin to empower the punters again."
Justin Britten, Founder and CEO at Prefinery, said, "Working with betconnect and being one of the firsts to witness the team's exciting vision has been a pleasure. Our flexibility has enabled us to create a tailored pre-launch waiting list for betconnect, that works perfectly for both those placing a bet and experts offering tips. We're proud to have built the software in a way that helps betconnect generate the greatest amount of excitement and publicity for the public launch."
About betconnect
For many years now, professional gamblers have found their accounts closed or restricted by bookmakers due to their ability to identify value and win. Betconnect aims to solve this problem and promote a fairer experience, whilst also driving punter engagement and transactional volume to unprecedented levels.
Professionals can create and submit bets into the Betconnect platform on all major sports and betting markets, using the very best real-time odds. The bets are then intelligently distributed to a network of punters who are prepared to match the bet in exchange for the tip received in the process.
Punters are sent personalised bet requests from the pros based on their preferences and can then make an informed decision to copy, follow or lay depending on their judgement as to the quality of the tip and the professional behind the bet. Punters can view the pro's profile and track record within the platform.
Betconnect is regulated by the UK Gambling Commission under a Remote Betting Intermediary License, the company hopes to mirror the success of social trading networks such as eToro, which have proven the demand for expert-initiated crowd transactions in the financial space.
About Prefinery
For companies that want a secure, customizable way to manage and grow their waiting list without having to expend the resources to build it internally, Prefinery is the trusted choice among all other product launch software because of their focus on platform flexibility and support.
Super League and Betfred Extend Their Partnership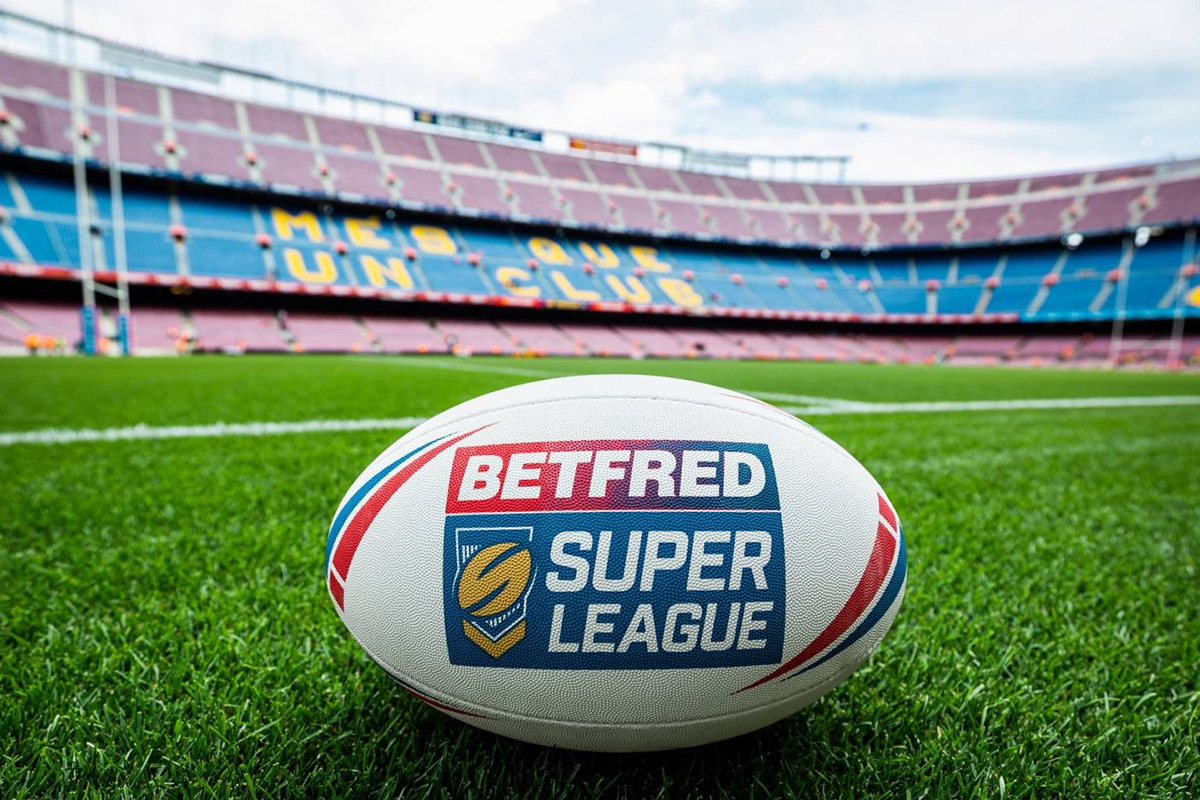 Reading Time:
1
minute
Super League and Betfred have extended the current three-year partnership until the end of the 2021 season. The announcement follows recent title sponsorship deals between Betfred and other major sports competition brands. As part of the new sponsorship, Super League and Betfred will continue to support the "Gamble Responsible" campaign, which is currently promoted at Super League games.
"We're thrilled to continue our partnership with Betfred who have become synonymous with Super League. They have been a vital part of our journey over the last three years and we look forward to working with them in what is a hugely exciting time for Super League and the sport. To have the support of someone like Fred who is so passionate about Super League and who shares our vision for its future is fantastic," Robert Elstone, Chief Executive Super League said.
"This is a historic and ground-breaking deal for the sport and shows a huge commitment from Fred, his senior management team, and all his staff who are so passionate about Super League. It is a significant increase on previous sponsorships and reflects the growing popularity and value of the Super League brand," Rhodri Jones, Chief Commercial Officer Super League said.
"The real passion for this game shown by the players, the media and, most importantly, the fans, is for me the main reason why this has proved to be such a great sponsorship for us. Therefore, I had no hesitation in extending the deal for a further two years and Betfred look forward to working with Super League to help grow the terrific game of rugby league," Fred Done, the Boss of Betfred said.
Miss FashionTV Gaming World 2019 to be Crowned this Month in Malta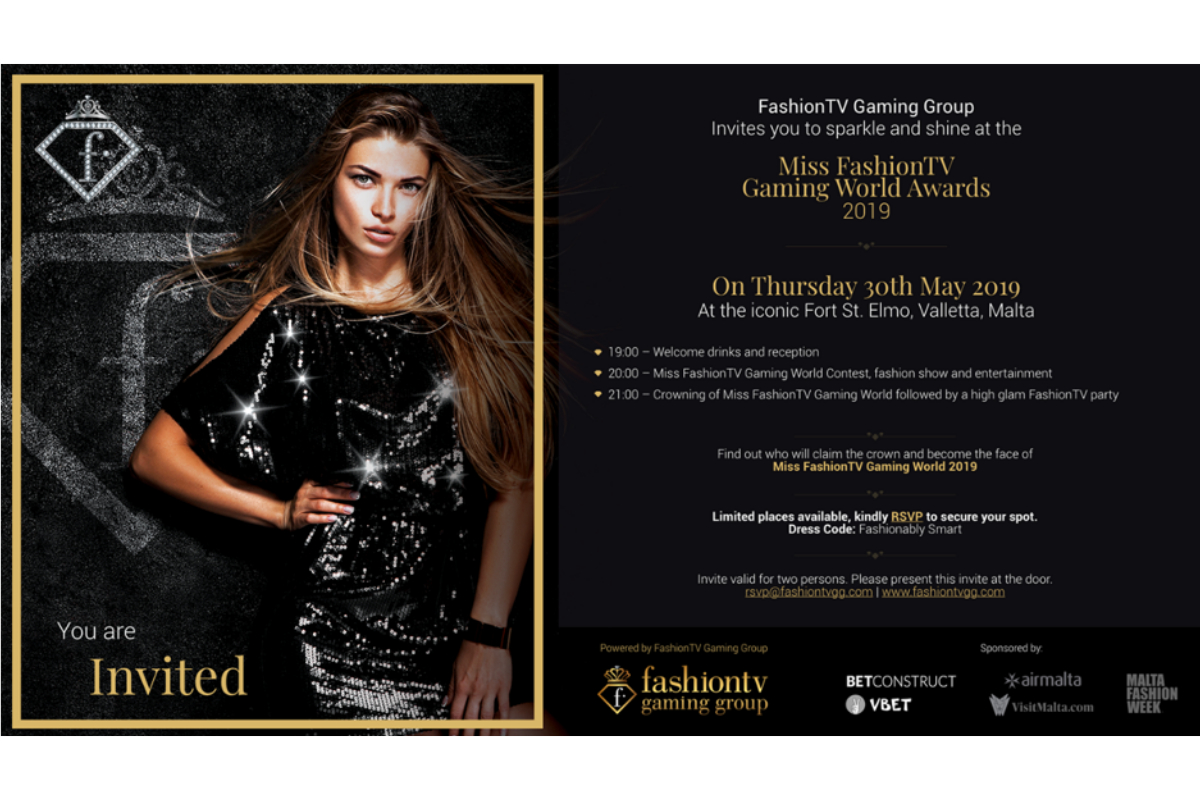 Reading Time:
2
minutes
Revolutionising the online gaming industry, FashionTV Gaming Group brings together the virtual world of online gaming with the high fashion and glamorous real world of FashionTV with an evening of opulence on the 30th May.
Known for always doing things differently, FashionTV Gaming Group will be hosting its first Miss FashionTV Gaming World awards on the 30th May in Malta at the iconic Fort St Elmo in Valletta.
Miss FashionTV Gaming World 2019 is being held in collaboration with Malta Fashion Week and will culminate the week-long fabulous programme of events with a one-of-a-kind FashionTV glam party.
The event will include a cocktail reception followed by the Miss FashionTV Gaming World contest, with models competing from all over the world.
There will also be a fashion show and live entertainment before announcing this year's winner who will be crowned on the night and rewarded with a cash prize and the opportunity of becoming the face of FashionTV Gaming World for 2019.
The event is powered by FashionTV Gaming Group and its main sponsor is one of the world most successful online gaming giants, the award winning- BetConstruct who also powers VBet.
An evening of lavish FashionTV entertainment is set to follow, with an exclusive networking reception that will allow industry leaders, models, celebrities, influencers, popular designers, and fashionistas to come together within the walls of a truly magnificent venue under the stars.
Aviva Baner, Head of Media, at FashionTV Gaming Group noted: "Miss FashionTV Gaming 2019 is definitely an industry first of its kind and will  represent one of the major highlights of the global online gaming industry this year.
"We look forward to welcoming our guests and treating them in FashionTV style as we wait to crown our brand ambassador for the forthcoming year. Apart from representing FashionTV Gaming Group, this year's winner will also gain the international exposure that comes with a mega brand like FashionTV, and we're excited to being a part of the journey".
Malta Fashion Week, Airmalta and VisitMalta.com are also sponsoring the event.
Following a series of successful launches across the world during 2019, in Europe, India, Africa, and more recently, Asia, backed by the Global TV Network giant with over 2 billion viewers around the world, FashionTV Gaming Group, one of the fastest growing companies  in the online gaming industry , aims to create a  new era of games through its  "FashionTV Gaming World", by creating a world of FTV branded games and websites, across all verticals , via its unique B2B sublicensing model for this mega brand and its vision.
This concept allows operators and suppliers around the world to run FashionTV branded gaming products, as well as develop and produce their own FashionTV branded games, websites, including but not limited to Casino, Live Dealer, Sports betting and Games. Other FashionTV branded opportunities include FashionTV poker, bingo, scratch cards, fantasy sports, social games, and games of skill, all of which will become a part of the new and innovative vision of FashionTV Gaming World, with massive global exposure.
Being part of this franchise means that operators and suppliers are able to capitalise on the global reach and power of the FashionTV mega brand to significantly reduce the high marketing costs incurred when bringing a new online gaming operation or branded game to market.
MGA Attends Annual Conference of GREF 2019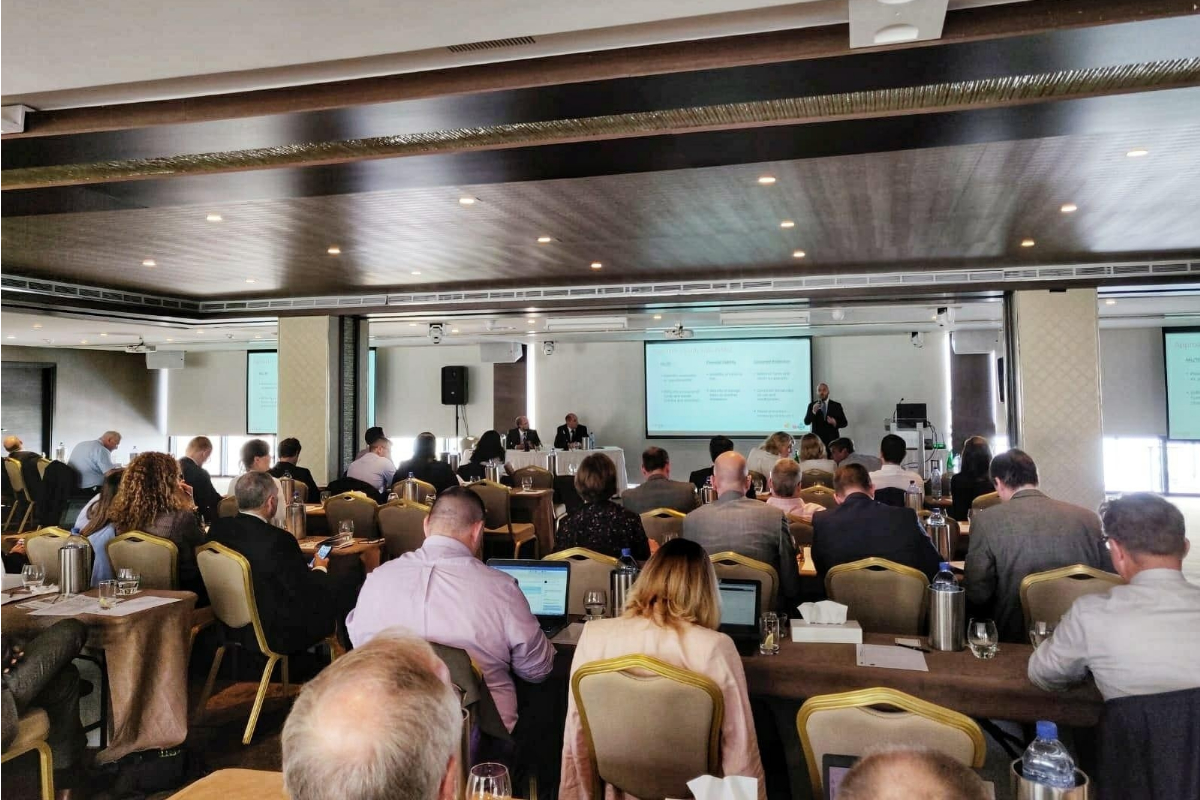 Reading Time:
1
minute
The Malta Gaming Authority has participated in the annual conference of the Gaming Regulators European Forum (GREF), held in Limassol, Cyprus.
The conference was exclusively attended by many gaming regulators. The conference has included topics relating to alternative payment methods, payment blocking measures, the parallels between gambling products and gambling-like financial products, as well as virtual currencies.
The MGA's Chief Legal Counsel, Carl Brincat, delivered a presentation during a session entitled "Virtual currencies and gambling regulation: the Maltese case." Carl Brincat was joined by Gerd Sapiano, Senior Analyst within the Securities and Market Supervision Unit within the Malta Financial Services Authority, as well as Nicholas Warren, a private financial services and blockchain consultant.