Konami's Big Screen Opus Machine Arrives to Market with Powerful Performance and Popularity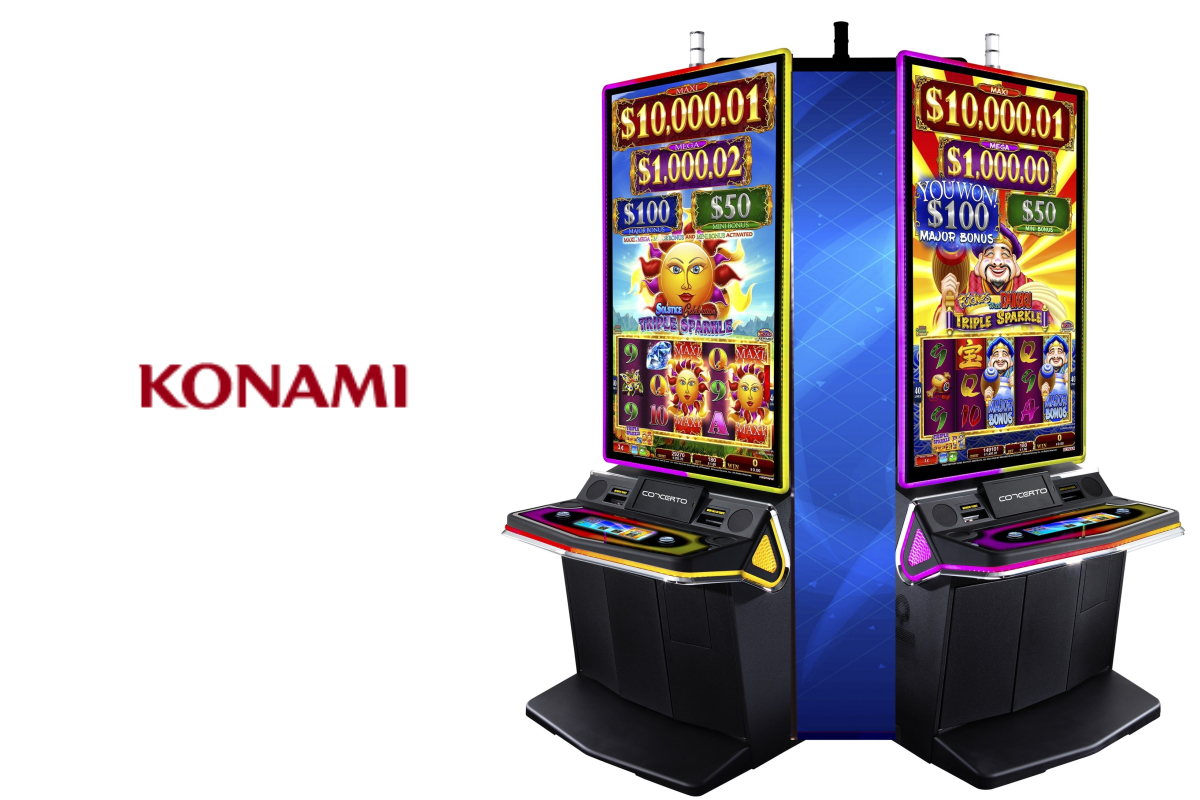 Reading Time:
2
minutes
New oversized Konami slot cabinet carries strong momentum into its official release and roll-out
Konami Gaming, Inc. announced the launch of its Concerto Opus cabinet following documented success at trial locations. Available now, Concerto Opus™ features a 65-inch 4K Ultra HD display, as well as dual cup holders, dual spin buttons, illuminated multi-color button dash, and optional USB charger. Its debut launch series is a symbol-driven linked progressive based on two popular Konami classics, Solstice Celebration™ and Riches with Daikoku™, which have been expanded to include a "Triple Sparkle" jackpot symbol transformation.  Both themes are reporting strong results across initial install locations.
"Konami has hit the jackpot on the new Opus cabinet. With the large single screen display, the graphics and bonus rounds really provide our players with an exciting experience," said Stacey Young, vice president of slot operations at Motor City Casino Hotel in Detroit, Michigan. "When deploying new products, performance is always the key metric and the Opus games have performed over 2.5 times house average. I'm very impressed and look forward to placing more cabinets and themes on my casino floor."
Expanding upon the player-favorite Sparkle Feature, Konami's new Triple Sparkle mechanic is a symbol-driven jackpot feature that transforms framed Action Stacked Symbols® into potential jackpot symbols whenever two or more fully-framed reels land at the end of a spin. Players activate the Triple Sparkle feature directly on the button panel with an extra 0.5 ante bet.
"The first 30 days of Opus on our floor have been very strong," said Cliff Page, slot director at South Point Hotel, Casino & Spa in Las Vegas, Nevada. "The games have seen an increase in time on device each week, and based on that we expect the Opus to be a hit with customers who really enjoy seeing games on the 'Big Screen'."
"The Opus cabinet is unique because it provides large-screen entertainment while maintaining flexible machine footprint," said Steve Walther, senior director, marketing & product management at Konami Gaming, Inc. "Whether in a pod, bank, or end-cap, Opus delivers an exciting large-scale experience for players with practical configuration options for operators."
In addition to the Triple Sparkle series, Konami's Treasure Ball™ linked progressive is arriving to Opus with the ability to combine with proven base games such as Lion Carnival™, Great Guardians™, 5 Elemental Legends™, and more.
About Konami Gaming, Inc.
Konami Gaming, Inc. is a Las Vegas-based subsidiary of KONAMI HOLDINGS CORPORATION (TSE: 9766). The company is a leading designer and manufacturer of slot machines and casino management systems for the global gaming market. For more information about Konami Gaming, Inc. or the SYNKROS® gaming enterprise management system, please visit www.konamigaming.com.
Source: Konami Gaming, Inc.
Gaming Innovation Group to enter the Croatian market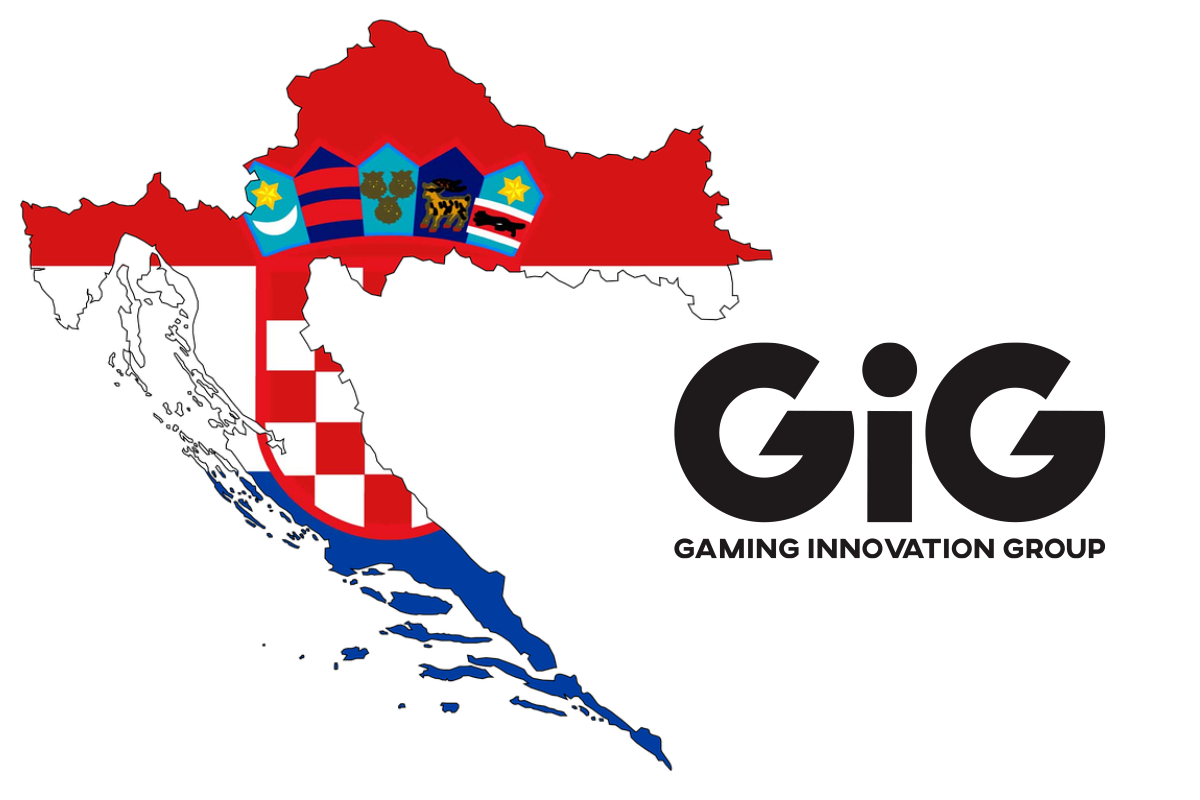 Reading Time:
2
minutes
Gaming Innovation Group, Inc. (GiG) has today signed a share purchase agreement to acquire 75% of the shares of Croatian company Top Games d.o.o. (Top Games), a company which qualifies for a remote gambling permit.
The agreement provides market access to one of GiG's in-house brands. It is based on a collaborative partnership model, expanding GiG's B2C online gaming offering in a growing regulated market. Both parties will co-operate in the ongoing operation of the business.
GiG will acquire 75% of Top Games with the remaining 25% retained by the local partner who has a successful history in land-based casino businesses. The payment for this acquisition is solely based on a contribution of resources by the shareholders with no cash being paid. The local partner will upfront the initial costs, whereas GiG will provide rights of use of brand, a gambling platform and operational expertise.
GiG is planning to enter the online casino market in Croatia via this partnership in the first half of 2020. GiG expects moderate impact on its revenues deriving from this agreement from H2 2020 with an accelerated increase in revenue contribution from H1 2021.
Croatia has a population of approximately 4.1 million and is a regulated market, currently with six licensed online casinos. Croatia supports the locally regulated online operators by IP blocking both offshore and other non-regulated operators. The total gambling gross win in Croatia has an estimated total value of approximately €360 million in 2020e*. Online gambling in Croatia is subject to a gambling duty of 15%.
Richard Brown, acting CEO of GiG says: "I'm excited to further expand our B2C business by entering another regulated jurisdiction. Croatia is a very interesting marketplace for gambling and supports our strategy to grow our own brands in high potential and regulated markets. GiG has a track record of creating responsible gaming experiences with a captivating UX. This is a good opportunity to showcase the strength of our online casino offering and our passion for providing end users with a safe, responsible and competitive online gambling experience."
The transaction is subject to the conclusion of regulatory approvals.
Scout Gaming launches with the African licensee of the operator brand Betway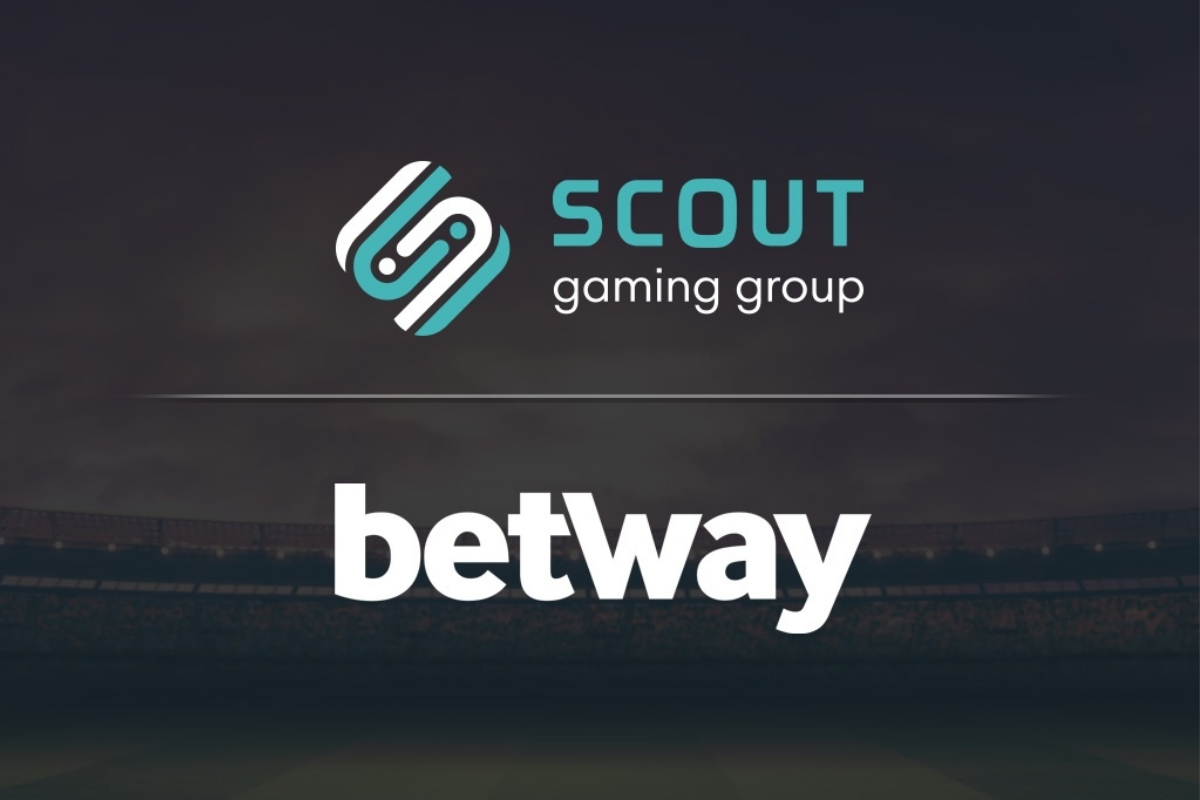 Reading Time:
1
minute
Scout Gaming launches with the operator brand Betway, initially for the African market under Betway's African licensee partner. Betway was founded 2006 and is among the leading global operators, and the brand is currently operating under local licenses in a number of jurisdictions.
Betway's African licensee partner has gained access to Scout Gaming's full product portfolio and will launch in the upcoming weeks.
"We are proud that Betway's African licensee partner selected us as their Fantasy Sports partner. They have quickly become market leaders in the region, and we are looking forward to support them as they expand," comments Scout Gaming CEO, Andreas Ternstrom.
The agreement is not expected to have a material impact on Scout Gaming's 2019 revenues but has the potential to have a significant effect on its revenues in future years, depending on the speed of rollout in the region.
Competitive gaming platform nicecactus.gg closes EUR 5 million Series A round and launches a grassroots esports sponsorship fund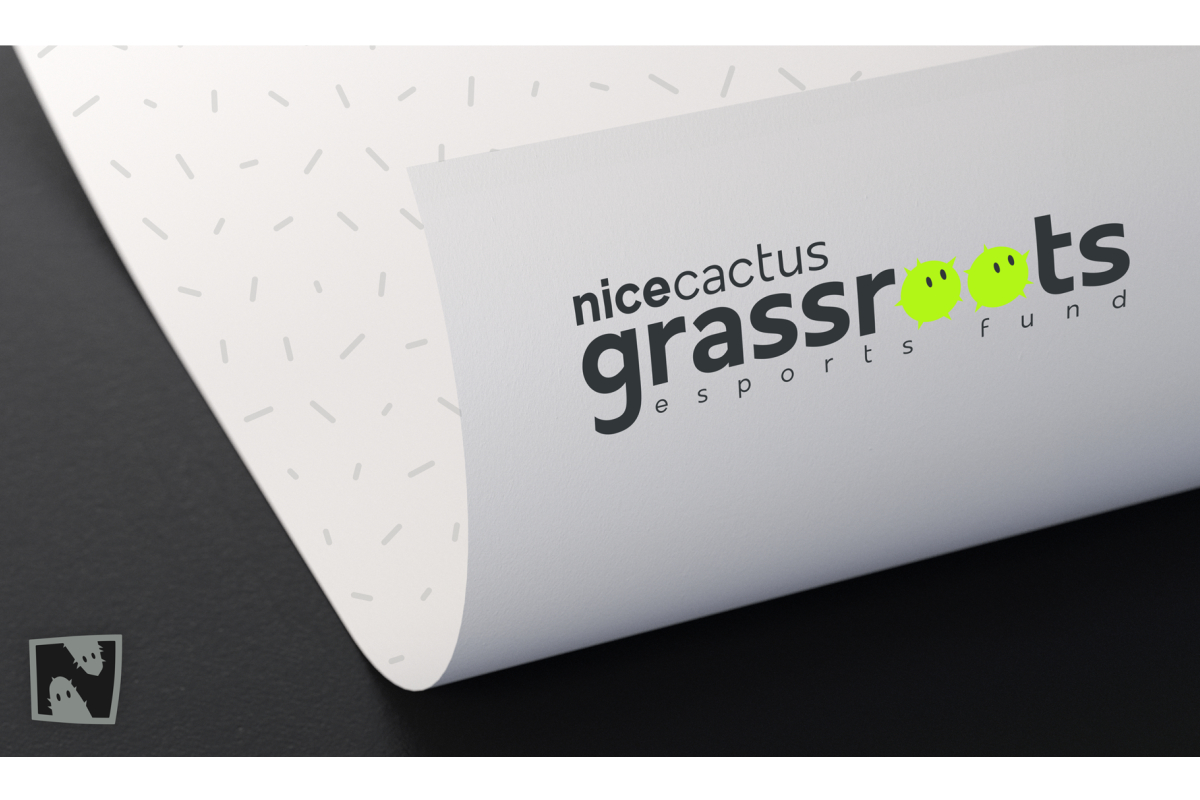 Reading Time:
2
minutes
First-of-its-kind grassroots esports sponsorship fund will allocate EUR 1 million (USD 1.1 million) to amateur and semi-professional esports athletes to support their professional development
Today, nicecactus.gg (previously Esport-Management.com), a competitive gaming platform dedicated to finding and raising the next generation of esports athletes, announced the closing of its EUR 5 million (USD 5.5 million) Series A round and the launch of a new product, the Nicecactus Grassroots Esports Fund, to pursue its next chapter of growth. The round was raised by a group of private investors and will be put towards building and refining the nicecactus.gg product offering, attracting top talent and scaling the business.
The EUR 1 million (USD 1.1 million) Nicecactus Grassroots Esports Fund ("the Fund") will help amateur and semi-pro players and teams take the next step into professional gaming. Following a period of training on the nicecactus.gg platform, the Fund will accept applications from esports athletes for grants, which may be put towards activities like travel to and accommodation at tournaments they've qualified for, or to book bootcamps at professional training locations. Following a review of each application, grants will be awarded to those who have shown promise and consistency in tournaments and on nicecactus.gg's soon-to-be-launched training game programs.
The key program dates are:
October 22, 2019 – registrations for the Nicecactus Grassroots Esports Fund start at nicecactus.gg/en/fund

December 20, 2019 – Road to Sponsorship opens for registered participants

January 27, 2020 – Fund application process opens for eligible athletes

February 27, 2020 – first grants are issued
"We deeply believe that if esports wants to enter the next stage of growth, it must be catered to and fostered at the grassroots level. By starting the Nicecactus Grassroots Esports Fund and raising additional capital to help unleash the full potential of every esports athlete, we further solidify our commitment to finding and raising the next generation of esports athletes," said Alexandre Amoukteh, Co-Founder of nicecactus.gg. "Our new name, nicecactus, reflects our love for Nice, France — the bright, beautiful and sharp birthplace of our company. We want to create a place where everyone can forge their own path to pro by improving their skills and connecting amateur players with the pro world. Armed with our new name, funding and a new product, we're one step closer to achieving that dream."
"Our promise to the grassroots community is that nicecactus.gg helps players realize their true potential within competitive gaming. We do this by offering regular cash prize tournaments, providing access to pro esports guides and – in the near future – offering unique training games for our players to train and assess their progress," said Nic van 't Schip, Marketing Director at nicecactus.gg. "We are proud to provide a platform for everyone to level up their game. And now, with our Nicecactus Grassroots Esports Fund, we're excited to provide a new service to help the best-of-the-best reach the next rank in their esports careers."
For more information please visit https://nicecactus.gg