Luckbox partners with Abios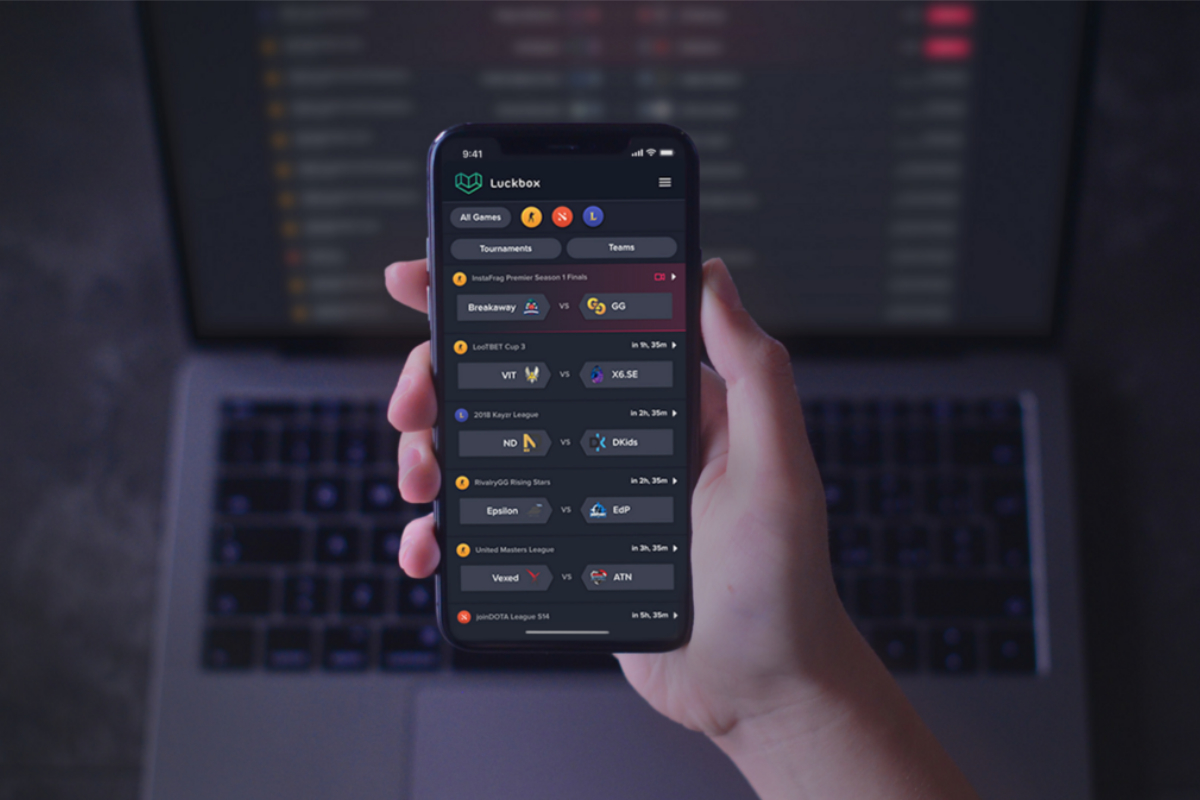 Reading Time:
2
minutes
The team at Luckbox are proud to unveil the first stage of their esports calendar development after confirming a partnership with data provider Abios.
Abios is a company at the forefront of gathering and delivering esports data and statistics, across thousands of events, matches and players.
The information is being used to support Luckbox's efforts in delivering a comprehensive esports betting product, with our match calendar and results service offering a flavour of what's coming.
The calendar allows fans to find information on live CSGO, live Dota 2 and live League of Legends events, including upcoming matches and results. Users can watch live streams, choose their preferred broadcast language, filter by tournament and teams and see expected team rosters.
The calendar marks the latest phase in Luckbox's rolling deployment of new features as it prepares for launch in 2019. More features, including in-depth match details and player performance statistics will be added soon.
Luckbox Chief Product Officer Boris Mihov said: "Abios are world-leaders at supplying reliable, in-depth data on esports events.
"One of our aims is to provide our players with the best experience possible and a rich supply of information supported by Abios is part of that.
"Our calendar will enable players to find stats, detailed information and analysis about their favourite games. It will also provide a convenient hub to see what's coming up and where they can find live streams."
Isle of Man-based Luckbox has strong focus on integrity and is working to help bring credibility and trustworthiness to the esports betting space.
Luckbox holds a full gambling licence in the Isle of Man — among the world's strictest jurisdictions — and last month announced a partnership with platform provider OMEGA Systems.
Luckbox will offer a unique, esports-dedicated platform, which is being built by an in-house development team.
The company has more third-party partnerships to announce, including esportsbook data provider and casino games provider.
Abios, founded in 2015, is based in Stockholm, Sweden.
Co-founder and CEO Oskar Froberg said: "Abios and Luckbox share the ambition of working to contribute to esports as a whole, providing fans with an enriched experience when engaging with their favourite games.
"We want to help the esports industry continue its strong growth, while staying true to our original mission."
"Luckbox is a project with some extremely exciting plans for the future and we are delighted to be a part of those."
About Luckbox:
Luckbox was founded by former PokerStars colleagues Lars Lien and Mike Stevens and was supported by cryptocurrency contributors via a crowdsale in April 2018.
Preparing for launch in 2019, it is being built by a team combining vast experience in the igaming industry and a passion for esports to offer players unique and highly social platform to engage with their favourite games, including CSGO, Dota 2 and League of Legends.
Real Time Games Holding Limited – the company behind the Luckbox brand – holds a full licence under the Online Gambling Regulation Act (OGRA), issued by the Gaming Supervision Commission.
Warriors International (WIN) & Fisker Inc. esports Partnership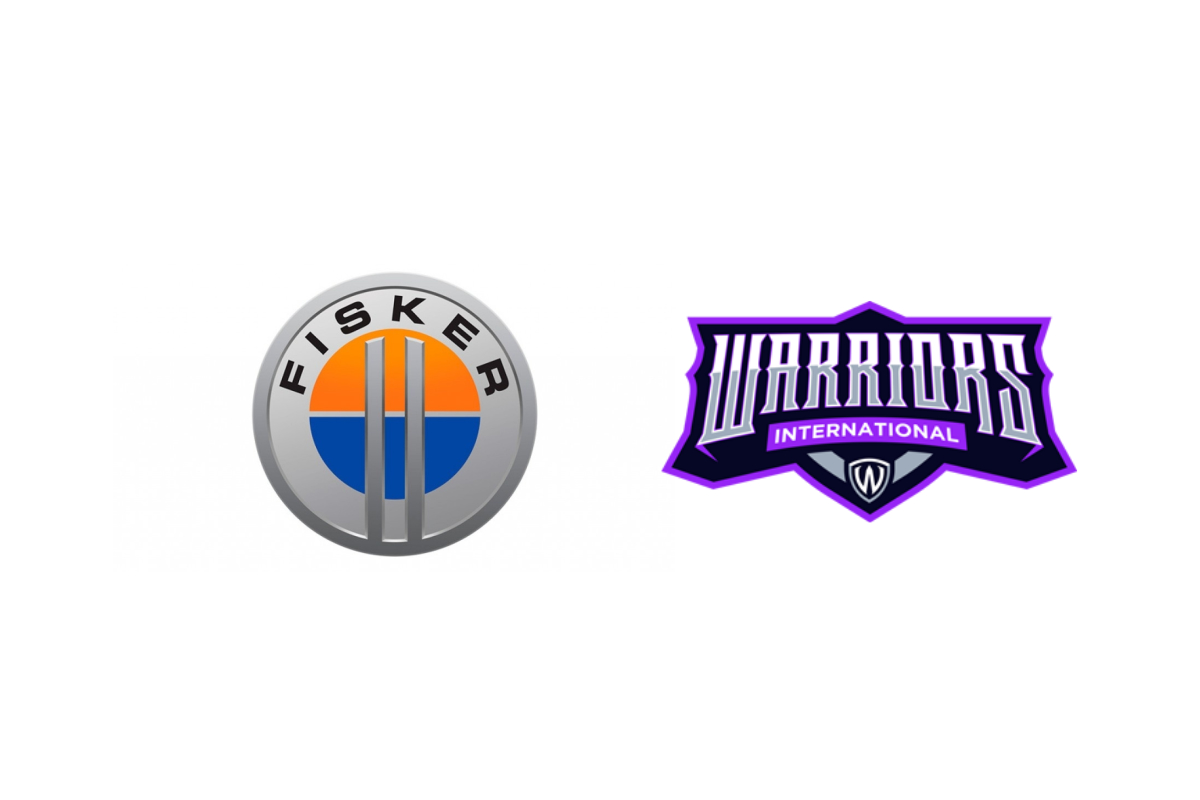 Reading Time:
< 1
minute
Fisker Inc – designer and manufacturer of the world's most emotion stirring, eco-friendly electric vehicles and advanced mobility solutions – has announced a dynamic esports partnership with Warriors International. The partnership will introduce Fisker's stunning new electric vehicle (EV), the Fisker Ocean, to Warriors International fans across North America.
Warriors International (WIN) is a Boston-based esports company spearheaded by Stage 1 Ventures. WIN is rapidly expanding into several esports titles including Rocket League, Counter-Strike: Global Offensive (CS:GO), FIFA, Smash and Fortnite. The organization is also quickly adding content creators to bolster its presence both online and on streaming platforms such as Twitch and YouTube.
Stage 1 Venture's Managing Partner David Baum stated, "With Fisker positioned as the world's first alldigital car company, both Fisker Inc. and WIN feel that the emerging esports space provides a great way to introduce a new, digital-savvy audience to 'the World's Most Sustainable Vehicle,' the Fisker Ocean, and are excited to expand their audiences and customer base together in North America."
Warriors International: https://warriorsinternational.gg/
Fisker Inc.: https://www.fiskerinc.com/
The Fisker Ocean will begin production in 2021 and it is currently available for reservation with a $250 (U.S.) fee via the Fisker Flexee app on iOS and Android – as well as through the Fisker website. Additional specifications will be released during the Geneva International Motor Show and via Fisker's proprietary FLEXEE app in the coming months.
SOURCE Fisker Inc.
Kyiv hosted an international esports tournament: WePlay! Mad Moon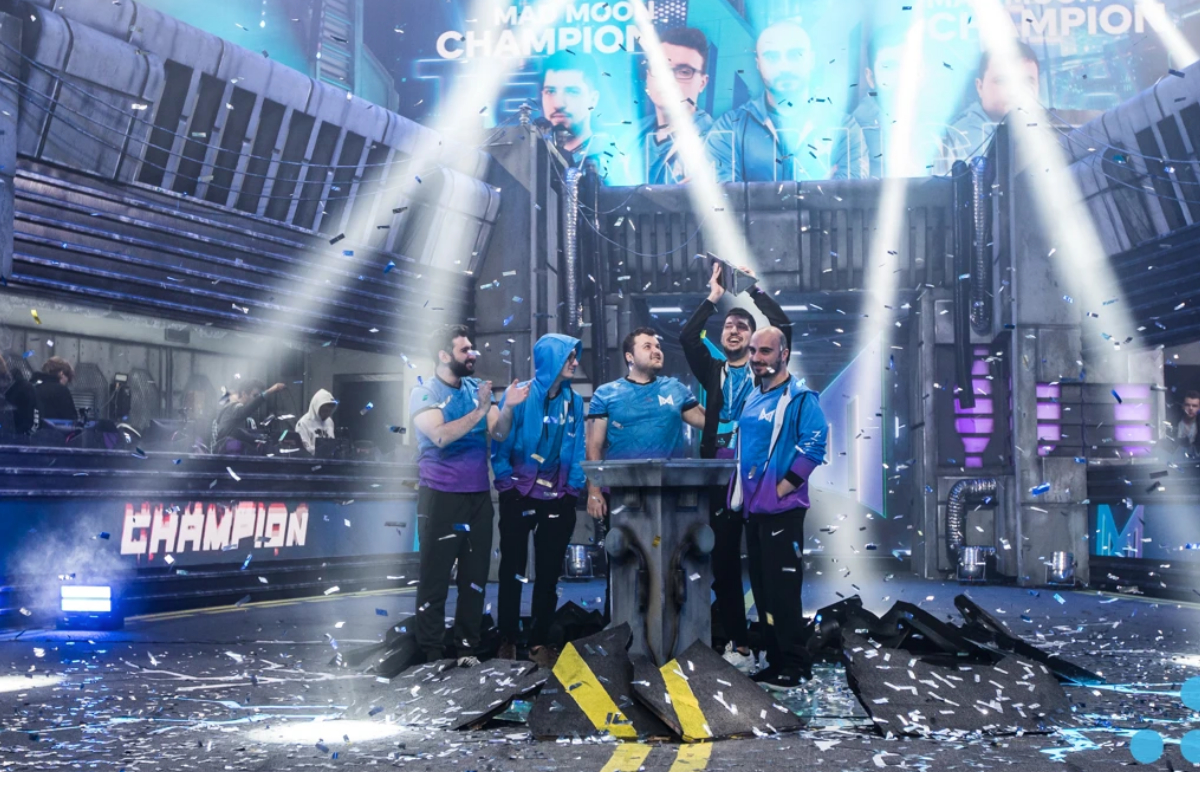 Reading Time:
2
minutes
On Feb. 19-23 the Ukrainian capital hosted an international esports tournament WePlay! Dota 2 Tug of War: Mad Moon with a $300,000 prize pool. The event included players from Sweden, Poland, Jordan, Germany, Serbia, Argentina, Peru, and other countries.
Between Feb. 20 and 23, the players competed in front of a live audience at Kyiv concert-hall VDNG (pavilion #9). The residents and guests of the city had an opportunity to attend the event for free and meet esports legends such as Danil "Dendi" Ishutin, Clement "Puppey" Ivanov, Kuro "KuroKy" Salehi Takhasomi, and many others.
At the venue, WePlay! Esports and the event partners provided various activities. For example, the visitors could participate in amateur tournaments and win prizes at the WePlay! Tournament Platform stand. After their matches, the professional teams participated in autograph signing sessions.
Now that the tournament has ended, the WePlay! Esports team has received a plethora of positive feedback about the show component of the event. From SFM-clips, augmented reality, music performances, and the atmosphere of cyberpunk, the viewers were delighted by what they saw on live streams and on the stage. The approach to organizing esports events where competitive matches are a part of a show is something we call esportainment.
"Each tournament is another challenge on the quest for our goal — organizing the most popular esports shows in the world. We thrive not only to live up to the expectations of our audience but also to exceed them. WePlay! Mad Moon proved once again that we are on the right path. In March, we will announce a new event plan. Trust me; it will be impressive."
– Managing Partner of WePlay! Esports Yuriy Lazebnikov
One of the most extraordinary moments of the show happened when teams arrived on stage on board the Madmoontruck. This moment was extensively covered in the press and went viral on social media.
In the finals of WePlay! Mad Moon, champions of the two previous Dota Pro Circuit events went toe to toe in a nail-biter series. Team Secret won the first two games of the best of 5 series, but Team Nigma managed to come back and win the championship.
WePlay! Mad Moon prize pool allocation:
1st Team Nigma — $130,000

2nd Team Secret — $60,000

3rd Virtus.pro — $30,000

4th Gambit Esports — $20,000

5th/6th B8 — $12,000

5th/6th Aggressive Mode — $12,000

7th/8th Infamous — $8,000

7th/8th Ninjas in Pyjamas — $8,000

Amer "Miracle-" Al-Barkawi (Team Nigma) won $10,000 as the core MVP

Maroun "GH Merhej (Team Nigma) won $10,000 as the support MVP
WePlay! Mad Moon is the final tournament of the Dota 2 Tug of War trilogy series. It also included WePlay! Radiant with a prize pool of $50,000 and WePlay! Dire with a prize pool of $30,000.
According to analytical company Esports Charts, the event attracted 295,110 peak viewers during the series between Team Nigma and Virtus.pro. The official English-speaking broadcast peaked at 91,093 viewers.
"We are happy about breaking yet another record in viewership. The WePlay! Esports team once again organized a show that WOWED! We've set the bar even higher for ourselves and esports in general. We will only allow ourselves to get better with time."
– Business Development Manager компании WePlay! Esports. 
#MadMoon, #WePlayDota2
Source: WePlay! Esports Press Office
Wizards District Selects "JBM" with First Overall Pick in 2020 NBA 2K League Draft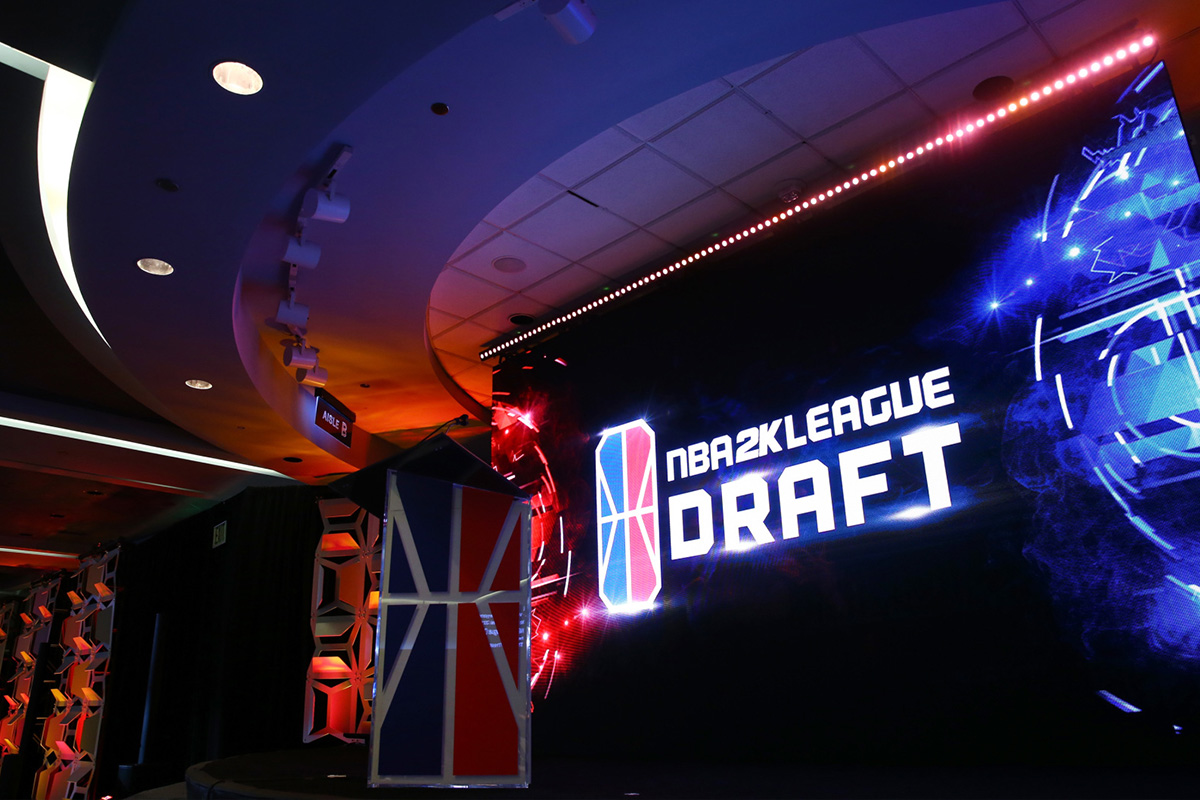 Reading Time:
< 1
minute
The 23 teams of NBA 2K League have selected 68 players and completed their rosters ahead of the league's third season.
Wizards District Gaming selected John "JBM" Mascone with the first overall pick in the 2020 NBA 2K League Draft. Knicks Gaming selected Christopher "Duck" Charles with the second pick. With the third pick, Kings Guard Gaming chose Rafel "Crush" Davis.
There were five international players selected in the 2020 NBA 2K League Draft delivered by Panera Bread, including a historic pick in the fourth round when Hu "Luck_Yi_Wesley" Yi was chosen 56th overall by the Gen.G Tigers of Shanghai, becoming the first Chinese player drafted into the NBA 2K League. Rounding out the international players selected were Sten "SAV" Valge-Saar (Canada, 7th overall to Lakers Gaming), Jomar "Jomar-12PR" Varela-Escapa (Puerto Rico, 23rd overall to Pacers Gaming), Brock "NIKO" Nikolakakos (Canada, 36th overall to Knicks Gaming) and Destiny "JoshJay" Idugboe (Canada, 59th overall to Cavs Legion GC).
Teams used the four-round NBA 2K League Draft to complete their six-player rosters for the 2020 season. The 228 draft-eligible players consisted of 147 new players who were selected by the league through the NBA 2K League Combine, 21 players from the 11 team-hosted Pro-Am tournaments, five players from the league's first European Invitational, five players from the league's second Asia-Pacific (APAC) Invitational and 50 unretained players from the 2019 season.