Skateboarding Legend Tony Hawk Returns To Gaming With Best-In-Class Mobile Game: Tony Hawk's Skate Jam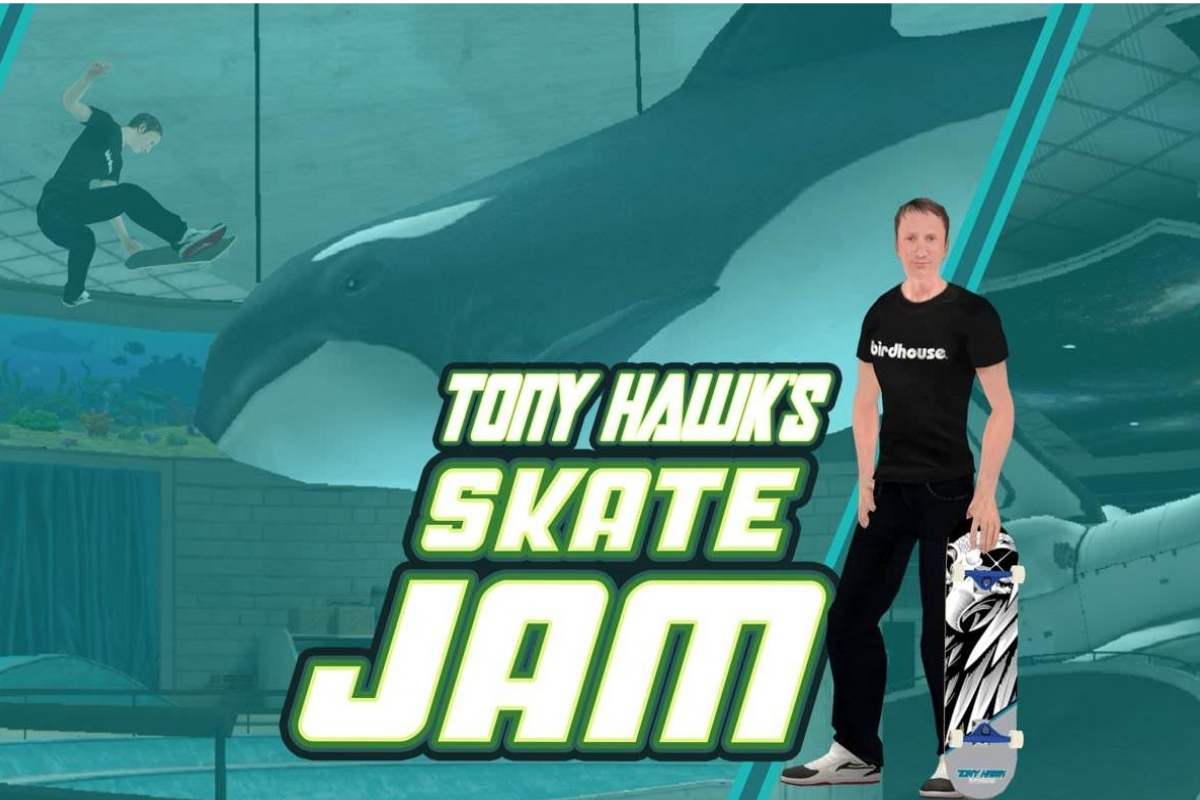 Reading Time:
4
minutes
In Partnership with Maple Media, New Free-To-Play Mobile Skateboarding Game Captures the Spirit of Tony Hawk Classics And Introduces Competitive "Skate Jam" Mode
Legendary action sports star Tony Hawk, in partnership with Maple Media, a Los Angeles-based mobile media, advertising and technology company, today announced the availability of Tony Hawk's Skate Jam, an all-new, mobile skateboarding adventure that marks the global sports icon's return to gaming.
The action-packed mobile experience, now free to download worldwide on the App Store® and available for pre-order Google Play™, captures the essence of Hawk's legacy – his unmistakable style, influences, and tricks are prevalent throughout the game. Tony Hawk was intricately involved in bringing skateboarding mechanics and authenticity to the experience, including personally optimizing tricks and controls and hand-picking some of the soundtrack.
Tony Hawk's Skate Jam provides Hawk a dynamic platform in his ongoing commitment to increasing the global influence of skateboarding as both a sport and lifestyle.
"I'm excited to introduce a mobile skateboarding experience that conveys the sensation and thrill of actual skating," said Hawk. "I think players of my older games will enjoy the nostalgic feel, while younger, mobile-first players will love the online competitive element. The goal is to connect generations of skateboarding fans, casual players, and competitive gamers, and this game is the ideal platform for that."
Teaming up with Maple Media provided Hawk with the technical expertise to bring this vision to life. Led by a team of mobile app and game industry veterans from Google, Jam City and Scopely, Maple Media acquires and operates mobile apps and games, including other award-winning mobile action sports titles – making this a seamless partnership that provided Hawk and Maple Media with a clear-cut path to make an authentic mobile skateboarding game. Currently, Maple Media operates more than 100 top apps on the App Store® and Google Play™, reaching more than 35 million users a month.
"Tony Hawk is that rare iconic athlete who has transcended the realm of action sports and entrenched himself globally as a mainstream sports and lifestyle icon," said Michael Ritter, CEO and Founder of Maple Media. "It was incredible to work alongside Tony and witness the passion and commitment he put forth to ensure that each and every nuance of the game was technically accurate and stylistically authentic. The end result is a mobile gaming experience unlike any other that presents a level of realism and authenticity only achieved with Tony's involvement."
In Tony Hawk's Skate Jam, gamers can drop into a skate session wherever they are – at home, or on the go. The game is exclusively available on iOS and Android devices. After a welcome message and training session led by Tony Hawk, players can build their skate career in "Career Mode," and compete in global online tournaments known as "Skate Jams."
In "Career Mode," players can explore more than 15 different skate parks across five regions, each with their own career-defining skate tournament "boss" level. Along the way, players can unlock 10 unique characters and over 30 Birdhouse skateboards.
In "Skate Jam" mode, players will battle against others around the world, competing to earn the most points and climb from the bottom of the Amateurs to the top of the Legendary division. A race for skating glory on a global stage, "Skate Jam" taps into the competitive and communal nature of modern-day gamers, and unlocks even greater rewards for the world's best players. Top skaters can get personal shout outs from Hawk and possibly win a real signed skateboard from Tony later this Winter.
In all game modes, players will experience what it's like to skate like Tony in the all new "Hawk Mode." Land enough combos and fill up your "Hawk Meter" to activate "Hawk Mode" and transform into Tony, massively boosting your skills and score. Players will also be able to unlock and play as Tony Hawk and equip iconic outfits from throughout his career.
In Free skate mode, Tony Hawk's Skate Jam is infinitely replayable and shareable, especially with an eight-directional joystick, which adds significantly more trick options, as well as Street, Park and Vert disciplines, each activating special tricks.
While free-to-play, Tony Hawk's Skate Jam also offers players in-game purchases to accelerate their progress by upgrading their skills and gear for maximum performance during each run. An option to subscribe for recurring boosts and additional rewards is also available.
About Maple Media
Maple Media is a mobile media, advertising and technology company that acquires and operates mobile applications and mobile games. Maple Media currently operates over 100 top apps on the App Store and Google Play, reaching more than 35 million users every month.
Maple Media's app portfolio includes We Heart It, an inspirational social media platform for female trendsetters to share and discover the best of fashion, travel and beauty, Snowboard Party and Skateboard Party, an award-winning action sports franchise, and top classic and casual titles including Blackjack 21, Minesweeper: Puzzle Bomb, Sudoku :), Mazes & More, & Puzzlerama.
Maple Media is based in Los Angeles (HQ) and Quebec, and is led by mobile app & games industry veterans from Google, Jam City and Scopely. Maple Media is backed by Shamrock Capita, a Los Angeles based private equity firm.
About Tony Hawk, Inc.
After more than 30 years of building a global brand ranging from apparel, toys, events, endorsements, social media, film production and one of the most successful video game franchises ever, legendary pro-skateboarder Tony Hawk remains one of the most popular athletes in the world. Hawk's foundation helps finance public skateparks in low-income areas across the USA and other parts of the world. And he still skates regularly.
Source: Maple Media
Players Can Still Vote for Their Favourite Finalists in the AskGamblers Awards Race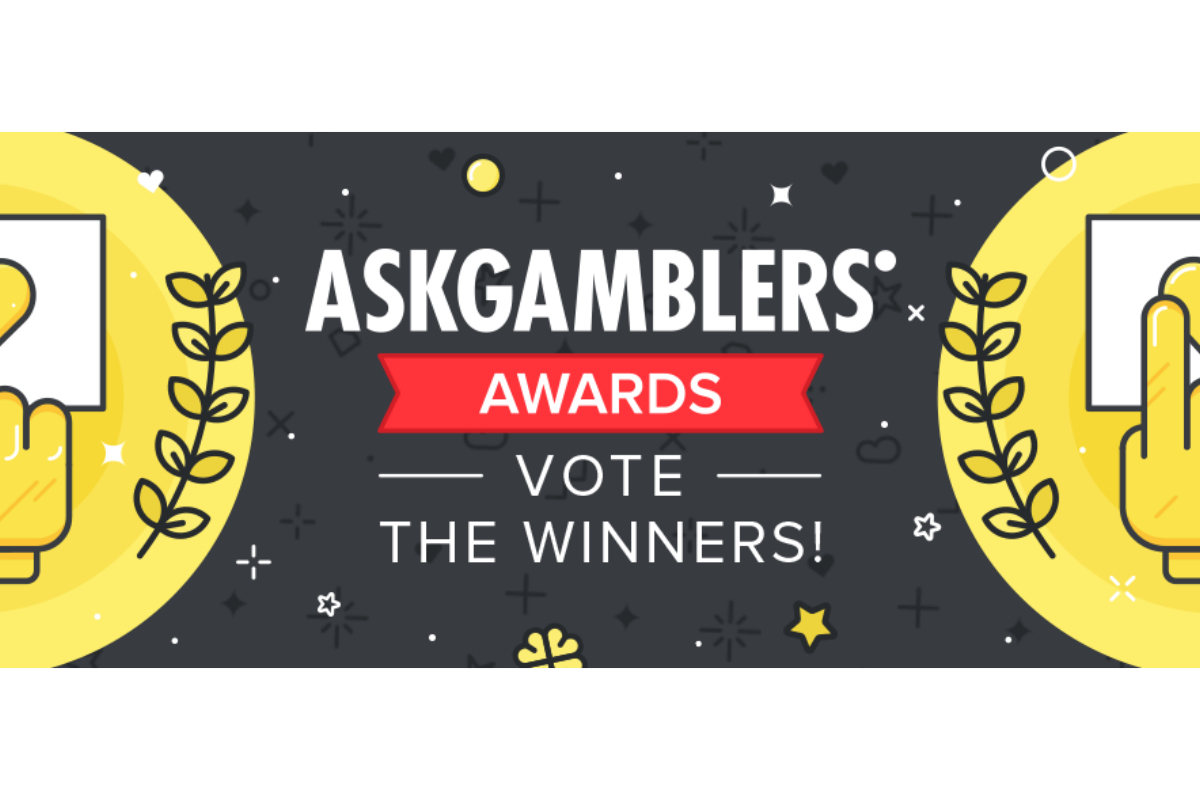 Reading Time:
2
minutes
The top 10 finalists are lined up within all four categories, and the ultimate winner's title per category is anyone's game at this point. With two more months left until the voting phase is closed, the players are encouraged to give their final say and help choose the Best Online Casino, the Best New Online Casino, the Best New Slot and the Best Software Provider winners.
The AskGamblers Awards will be officially closing on 17 January 2020, on the night of the AskGamblers Awards.
Good news for everyone who still hasn't had the chance to cast their vote and help AskGamblers choose the Best Online Casino, the Best New Online Casino, the Best New Slot and the Best Software Provider winners – there is still time to vote, and the only condition is to be a registered user on the AskGamblers website.
AskGamblers' Head of Account has excitedly shared his anticipation for the announcement of the winners' names and the AskGamblers Awards night, too: "Everyone's biting their nails, waiting to see who the winners are going to be. We've been in this for so many months and the fact that the end is so close is keeping us all exhilarated! We couldn't be happier about the way the process has been going so far. The night of the announcement will be spectacular for sure, and I guess all we can do now is wait for the players' final votes. So exciting!"
The voting process is taking place on the AskGamblers Awards website, with each player granted the opportunity to vote for only one of their favourites in each category. Once the vote is placed there is no turning back, meaning – the players can't take their vote back, vote several times per category or rethink their choice.
A reminder concerning categories available for voting:
Best Online Casino – The players vote for, in their opinion, the online casino they've had the best experience playing at. This category lists casinos that have been around for a while and have successfully kept their good name intact by continually providing quality gambling opportunities.
The online casino brands that have made the cut are as follows: Betsson Casino, Bitstarz Casino, CampeonBet, Everum Casino, EnergyCasino, Gunsbet Casino, King Billy Casino, Konung Casino, Mr.Play and Platincasino.
Best New Online Casino – The category lists new online casinos to have recently come around and become the players' gambling go-to. In the industry that's as competitive as this, it is true success for new casinos to be approved by both veteran and new players.
The best new casinos listed are 21.com, BaoCasino, MonteCryptos Casino, Maneki, Sportsbet.io, Spinia Casino, SlotWolf, Syndicate, Wishmaker, and Wazamba Casino.
Best New Slot – Spinning reels is one of the players' favourite gambling activities, and when new slots come about, the excitement is almost palpable. This category lists new slots in the industry the players have accepted, approved, and potentially grown to love.
Gamingtec Marketers Visited SiGMA'19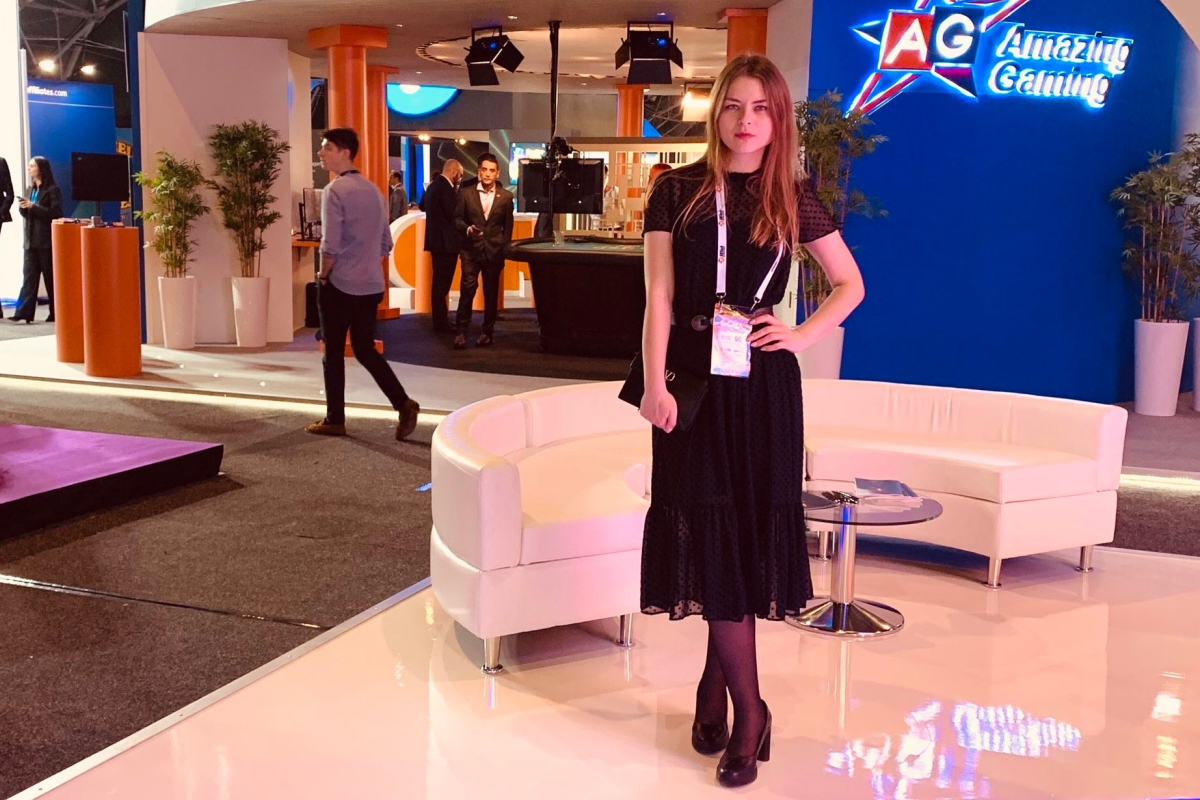 Reading Time:
< 1
minute
The Gamingtec marketing team visited SiGMA'19, which took place between 27–29th November at the Malta Fairs and Conventions Centre in Ta' Qali. The event brought together participants from 80+ countries, who attended conferences, workshops, networking events, and visited the high-energy expo floor.
Malta, well-known as a leading iGaming hub, gathered acknowledged experts and exhibitors at the convention centre. Among the main topics discussed during the summit: finance and blockchain solutions, regulation and compliance across jurisdictions, eSports and sportsbooks.
Olga Stoyan, Chief Marketing Officer of Gamingtec: 'SiGMA is a must-see iGaming event. Our team was pleased to attend workshops and panel discussions. Great emotions, ambitious projects, and excellent networking – we got everything we had expected and even more! This kind of event always creates next-level business opportunities for the global iGaming sector and we are happy to move with the times'.
She added, 'Gamingtec offers a full turnkey solution that includes a sportsbook, casino, games, payment solutions and front-end know-how. Understanding of the needs of an affiliate segment is crucial for us to build strong marketing campaigns for our partners and provide advanced CRM services to them'.
'Visiting such ambitious summits as SiGMA is useful. I was pleased to see the innovations presented by game developers. There were new technologies for slot games and live casinos. Gamingtec tries to increase the number and variety of games integrated into our smart gaming platform', stated Olga Stoyan, CMO of Gamingtec.
Work, win, party, repeat! Two prizes for one month for EGT Interactive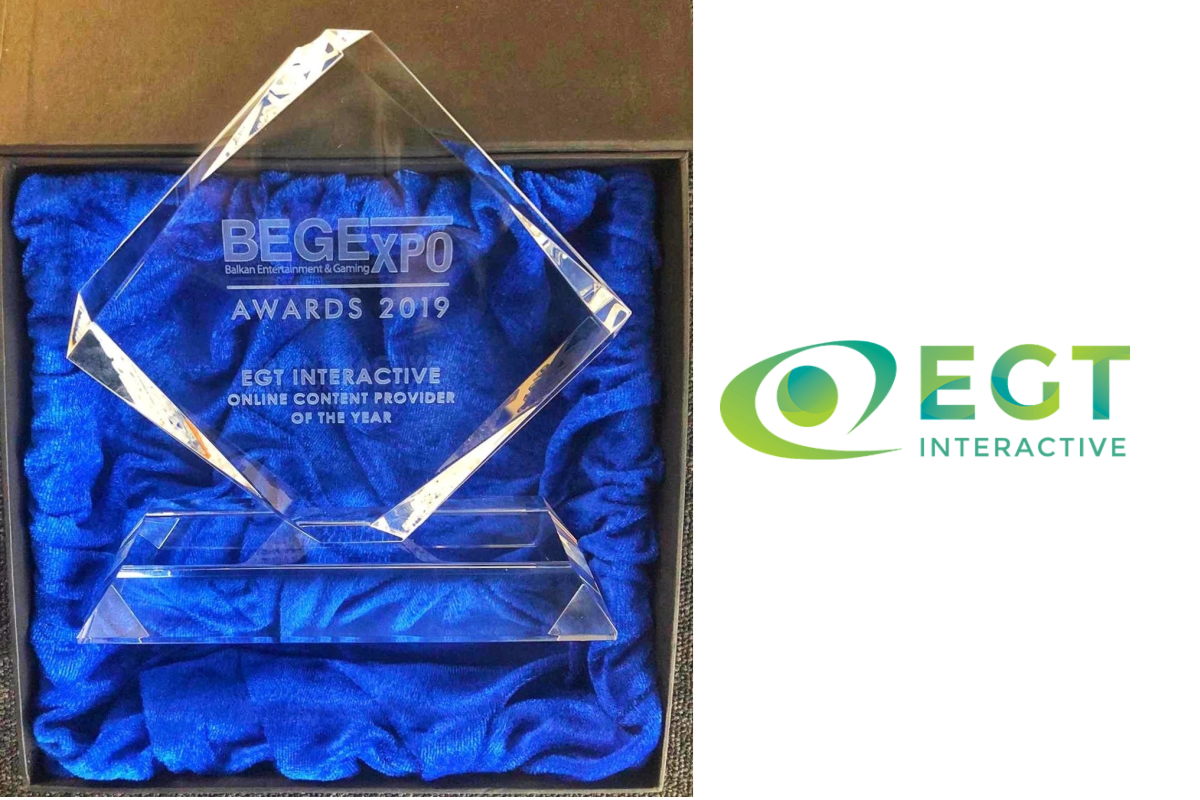 Reading Time:
< 1
minute
EGT Interactive is extremely happy to share the emotions experienced a couple of days ago.
What an Expo, what an emotion! EGT Interactive had an extremely successful days at BEGE Expo this year. So many visitors got the chance to get familiar with the latest releases of the top-notch video slots and complete solutions for iGaming. The cherry on the cake was the 1st prize for "Online Content Provider of the year"! More over, that such recognition comes wright after another one – 1st prize at SEG awards for "Rising Star in Online Casino Technilogy" in Milan just a week before this one.
"We are more than happy to see the results of the hard work of all the teams here at EGT Interactive. These prizes are high acknowledgment that we are on the right path, which is the real, huge prize for the efforts of all teams at EGT Interactive. Thank you BEGExpo! Thank you SEG! Thank you EGT Interactive team. You are fantastic!" Said Irina Rusimova, Business Development Manager at the company.