Skateboarding Legend Tony Hawk Returns To Gaming With Best-In-Class Mobile Game: Tony Hawk's Skate Jam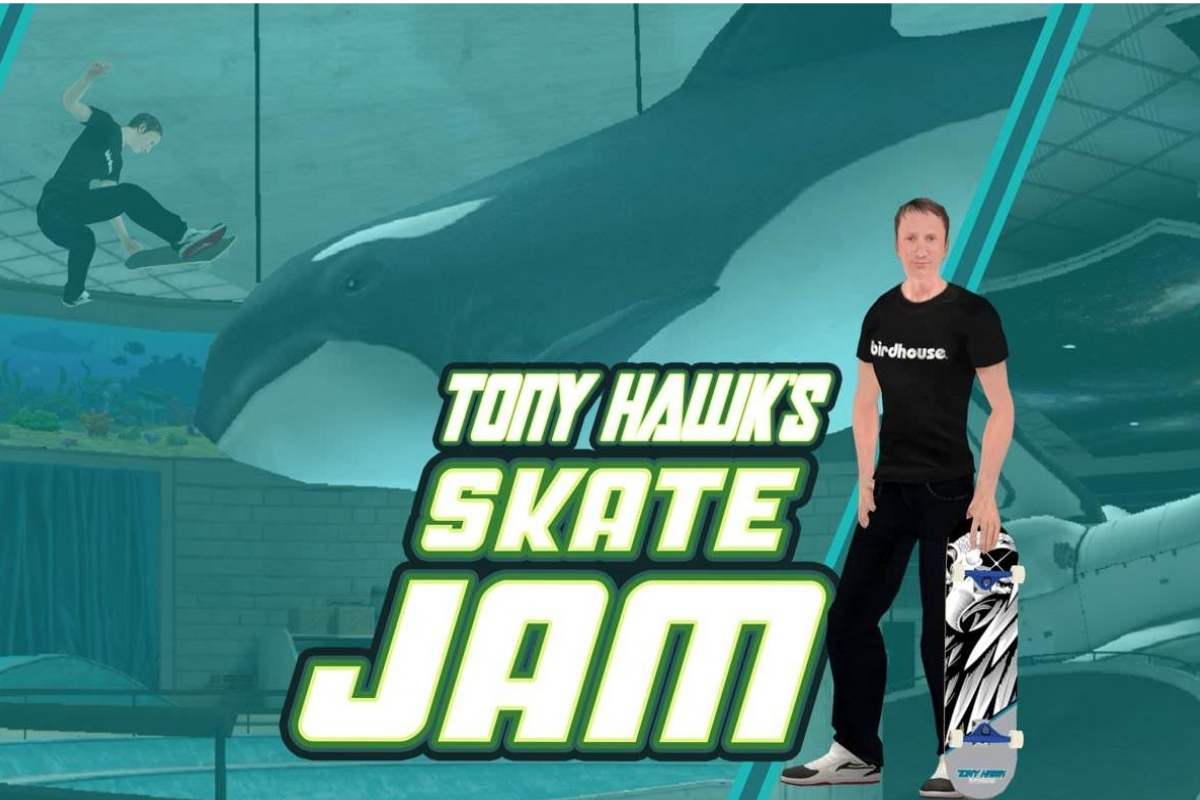 Reading Time:
4
minutes
In Partnership with Maple Media, New Free-To-Play Mobile Skateboarding Game Captures the Spirit of Tony Hawk Classics And Introduces Competitive "Skate Jam" Mode
Legendary action sports star Tony Hawk, in partnership with Maple Media, a Los Angeles-based mobile media, advertising and technology company, today announced the availability of Tony Hawk's Skate Jam, an all-new, mobile skateboarding adventure that marks the global sports icon's return to gaming.
The action-packed mobile experience, now free to download worldwide on the App Store® and available for pre-order Google Play™, captures the essence of Hawk's legacy – his unmistakable style, influences, and tricks are prevalent throughout the game. Tony Hawk was intricately involved in bringing skateboarding mechanics and authenticity to the experience, including personally optimizing tricks and controls and hand-picking some of the soundtrack.
Tony Hawk's Skate Jam provides Hawk a dynamic platform in his ongoing commitment to increasing the global influence of skateboarding as both a sport and lifestyle.
"I'm excited to introduce a mobile skateboarding experience that conveys the sensation and thrill of actual skating," said Hawk. "I think players of my older games will enjoy the nostalgic feel, while younger, mobile-first players will love the online competitive element. The goal is to connect generations of skateboarding fans, casual players, and competitive gamers, and this game is the ideal platform for that."
Teaming up with Maple Media provided Hawk with the technical expertise to bring this vision to life. Led by a team of mobile app and game industry veterans from Google, Jam City and Scopely, Maple Media acquires and operates mobile apps and games, including other award-winning mobile action sports titles – making this a seamless partnership that provided Hawk and Maple Media with a clear-cut path to make an authentic mobile skateboarding game. Currently, Maple Media operates more than 100 top apps on the App Store® and Google Play™, reaching more than 35 million users a month.
"Tony Hawk is that rare iconic athlete who has transcended the realm of action sports and entrenched himself globally as a mainstream sports and lifestyle icon," said Michael Ritter, CEO and Founder of Maple Media. "It was incredible to work alongside Tony and witness the passion and commitment he put forth to ensure that each and every nuance of the game was technically accurate and stylistically authentic. The end result is a mobile gaming experience unlike any other that presents a level of realism and authenticity only achieved with Tony's involvement."
In Tony Hawk's Skate Jam, gamers can drop into a skate session wherever they are – at home, or on the go. The game is exclusively available on iOS and Android devices. After a welcome message and training session led by Tony Hawk, players can build their skate career in "Career Mode," and compete in global online tournaments known as "Skate Jams."
In "Career Mode," players can explore more than 15 different skate parks across five regions, each with their own career-defining skate tournament "boss" level. Along the way, players can unlock 10 unique characters and over 30 Birdhouse skateboards.
In "Skate Jam" mode, players will battle against others around the world, competing to earn the most points and climb from the bottom of the Amateurs to the top of the Legendary division. A race for skating glory on a global stage, "Skate Jam" taps into the competitive and communal nature of modern-day gamers, and unlocks even greater rewards for the world's best players. Top skaters can get personal shout outs from Hawk and possibly win a real signed skateboard from Tony later this Winter.
In all game modes, players will experience what it's like to skate like Tony in the all new "Hawk Mode." Land enough combos and fill up your "Hawk Meter" to activate "Hawk Mode" and transform into Tony, massively boosting your skills and score. Players will also be able to unlock and play as Tony Hawk and equip iconic outfits from throughout his career.
In Free skate mode, Tony Hawk's Skate Jam is infinitely replayable and shareable, especially with an eight-directional joystick, which adds significantly more trick options, as well as Street, Park and Vert disciplines, each activating special tricks.
While free-to-play, Tony Hawk's Skate Jam also offers players in-game purchases to accelerate their progress by upgrading their skills and gear for maximum performance during each run. An option to subscribe for recurring boosts and additional rewards is also available.
About Maple Media
Maple Media is a mobile media, advertising and technology company that acquires and operates mobile applications and mobile games. Maple Media currently operates over 100 top apps on the App Store and Google Play, reaching more than 35 million users every month.
Maple Media's app portfolio includes We Heart It, an inspirational social media platform for female trendsetters to share and discover the best of fashion, travel and beauty, Snowboard Party and Skateboard Party, an award-winning action sports franchise, and top classic and casual titles including Blackjack 21, Minesweeper: Puzzle Bomb, Sudoku :), Mazes & More, & Puzzlerama.
Maple Media is based in Los Angeles (HQ) and Quebec, and is led by mobile app & games industry veterans from Google, Jam City and Scopely. Maple Media is backed by Shamrock Capita, a Los Angeles based private equity firm.
About Tony Hawk, Inc.
After more than 30 years of building a global brand ranging from apparel, toys, events, endorsements, social media, film production and one of the most successful video game franchises ever, legendary pro-skateboarder Tony Hawk remains one of the most popular athletes in the world. Hawk's foundation helps finance public skateparks in low-income areas across the USA and other parts of the world. And he still skates regularly.
Source: Maple Media
Allied Esports Partners with Esports Entertainment Group to Launch Inaugural VIE.gg CS:GO Legend Series Tournament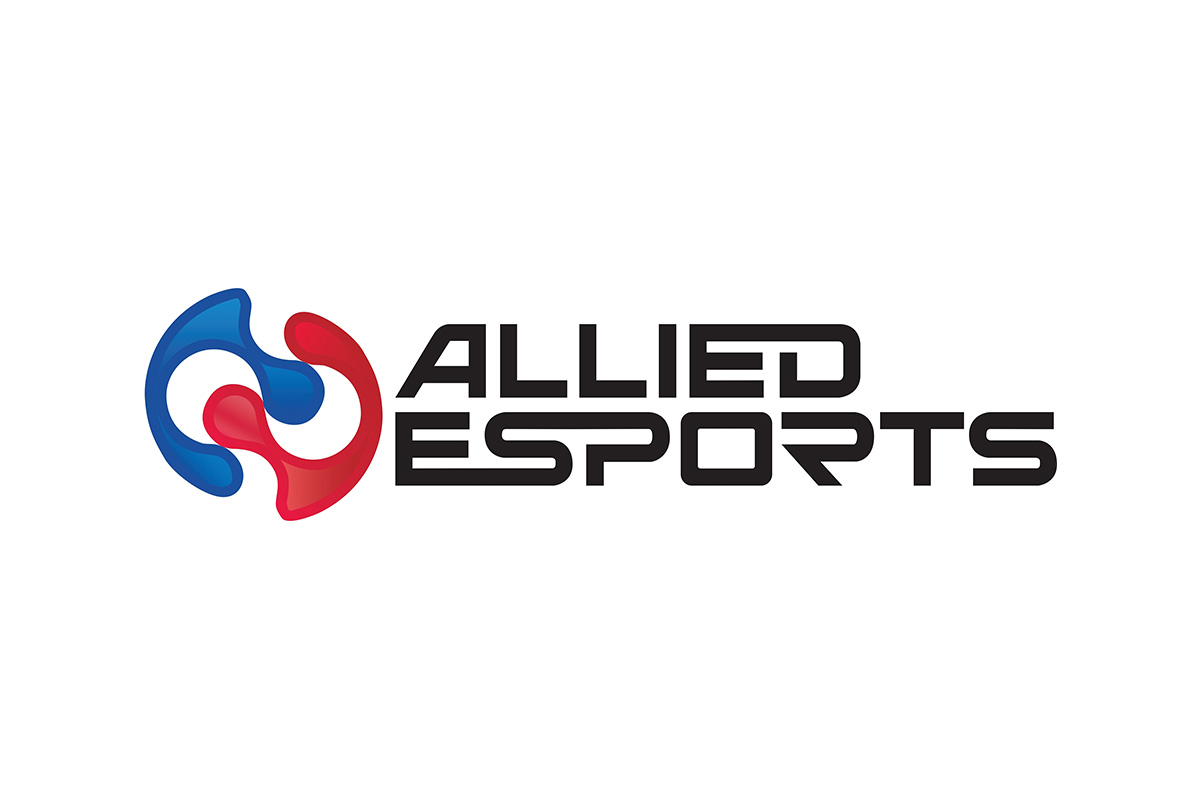 Reading Time:
4
minutes
Tournament Will Be Offered to Sports Bettors on the VIE.gg Platform
Allied Esports, a global esports entertainment company and a subsidiary of Allied Esports Entertainment, Inc., has signed a licensing and sponsorship agreement with Esports Entertainment Group, Inc., a licensed online gambling company with a focus on esports wagering and 18+ gaming, for the inaugural VIE.gg Counter-Strike: Global Offensive ("CS:GO") Legend Series tournament beginning Monday, August 31, 2020.
The VIE.gg CS:GO Legend Series will feature 12 teams from multiple European countries competing online for €50,000 in total prize money. The 5v5 tournament, which will be offered to customers on the VIE.gg platform, will be produced by Allied Esports from its HyperX Esports Studio in Hamburg, Germany and broadcast live on Twitch.tv/AlliedEsports with a lineup of professional casters and analysts. Teams at Tier 2 or below that are interested in playing can apply online at AlliedEsports.gg/LegendSeries starting Wednesday, July 15. Invitations will be sent out to participating teams on Friday, July 17.
"We're excited to partner with an industry leader, Allied Esports, as the title sponsor of their newest esports tournament," said Grant Johnson, CEO of Esports Entertainment Group. "Title sponsorship places the VIE.gg brand front and center for teams, fans and influencers alike, further accelerating user adoption of the VIE.gg platform."
Esports Entertainment Group offers bet exchange style wagering on esports events in a licensed, regulated and secure platform to the global esports audience at VIE.gg. The VIE.gg platform provides customers the ability to match bets against one another with Esports Entertainment Group taking a small commission on the winnings.
"We believe that esports tournaments should not just be fun for participants, but also have the ability to help sponsors achieve their business goals, and our knowhow and portfolio of esports brands, arenas, mobile trucks and studios uniquely meet that need in today's ecosystem," said Frank Ng, CEO of Allied Esports Entertainment. "The Legend Series has been one of our most successful original tournament brands and we are thrilled to work with Esports Entertainment Group and the VIE.gg platform to add a wagering component that will introduce Allied Esports to new consumers and elevate the brand even further."
Created in 2017, Allied Esports' original Legend Series tournament brand was designed to expand the competitive ecosystem and total prize pool for second and third tier teams. The VIE.gg CS:GO Legend Series will be Allied Esports' sixth edition of the CS:GO Legend Series and the first to feature a licensing partner and title sponsor. Additional versions of the series have previously included Overwatch, League of Legends, FIFA, COD Blackout and Valorant.
Allied Esports' two-week, high-intensity CS:GO Legend Series format includes 11 consecutive days of single matches where teams will accumulate points and prize money for each win. The top eight teams from the first round will advance to a best-of-three bracket played over the last three days of the tournament.
"We're excited to play a role in providing a platform for smaller teams to compete for prize money,'' commented Magnus Leppaniemi, VP of Marketing and Head of Esports at Esports Entertainment Group. "While the largest esports teams earned tens of millions of dollars in prize money last year, there are hundreds of smaller teams that get excluded from the flagship competitions. The VIE.gg CS:GO Legend Series is our first effort at working to fill this void, and we look forward to getting involved in more events like this moving forward."
About Allied Esports
Named one of the World's Most Innovative Companies by Fast Company, Allied Esports International, Inc. is at the forefront of esports entertainment with a global network of properties designed to serve as competition battlegrounds, community experience hubs and content production centers.
Through direct operation or membership in the Allied Esports Property Network, the world's first esports affiliate program, Allied Esports' facilities span North America, Europe, China and Australia, and include the world-renowned HyperX Esports Arena Las Vegas, a fleet of mobile arenas, the HyperX Esports Trucks, and the HyperX Esports Studio in Hamburg, Germany.
Allied Esports' properties serve as the home to a number of online and offline proprietary productions and events, including Friday Frags and Saturday Night Speedway, as well as original partner programs like the Simon Cup.
For more information about Allied Esports, visit AlliedEsports.gg and follow @AlliedEsports. Allied Esports International, Inc. is a subsidiary of Allied Esports Entertainment, Inc.
About Allied Esports Entertainment
Allied Esports Entertainment, Inc. (Nasdaq: AESE) is a global leader in esports entertainment, providing innovative infrastructure, transformative live experiences, multiplatform content and interactive services to audiences worldwide through its strategic fusion of two powerful brands: Allied Esports and the World Poker Tour (WPT). For more information, visit AlliedEsportsEnt.com.
About Esports Entertainment Group
Esports Entertainment Group, Inc. is a licensed online gambling company with a specific focus on esports wagering and 18+ gaming. The Company holds a license to conduct online gambling and 18+ gaming on a global basis in Malta and Curacao, Kingdom of the Netherlands and is able to accept wagers from over 149 jurisdictions including Canada, Japan, Germany and South Africa. Esports Entertainment offers fantasy, pools, fixed odds and exchange style wagering on esports events in a licensed, regulated and secure platform to the global esports audience at vie.gg. In addition, Esports Entertainment intends to offer users from around the world the ability to participate in multi-player mobile and PC video game tournaments for cash prizes. Esports Entertainment is led by a team of industry professionals and technical experts from the online gambling and the video game industries, and esports. The Company maintains offices in Malta. For more information visit www.esportsentertainmentgroup.com
Norsk Tipping Selects Stats Perform as Sole Live Streaming Supplier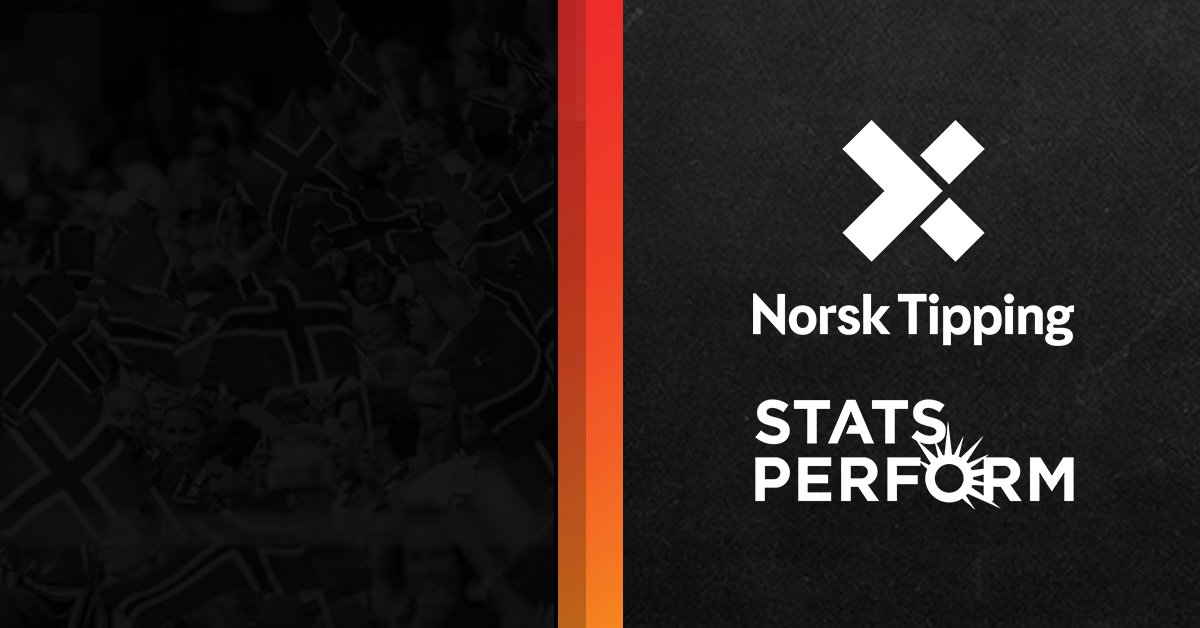 Reading Time:
< 1
minute
The Norwegian State Lottery's sportsbook Norsk Tipping has chosen Stats Perform's Watch & Bet service as its sole live streaming video supplier, in a competitive tender.
The service includes thousands of premium and well-timed streams for Norwegian bettors and is another endorsement for Stats Perform's strong global live streaming package, which includes LaLiga and Ligue 1 amongst over 80 other football competitions, together with IIHF ice hockey, WTA and ATP tennis, EHF handball, basketball, darts, cricket, esports and many more.
State-owned Norsk Tipping is the latest Scandinavian lottery to integrate Stats Perform's live streams into their online sportsbook, joining a high number of top tier sportsbooks and lotteries from across the globe.
Hans Erland Ringsvold, Head of Gaming operations at Norsk Tipping, said: "Providing live streams is something we look forward to be able to offer to our customers. Streaming provides live entertainment, gives bettors more insight into what they're betting upon and makes Norsk Tipping an even more relevant site to spend time on. Stats Perform came through as the preferred streaming service provider after a competitive tender process with a strong portfolio of live vision rights, good 24/7 coverage and events with high attractivity for the Norwegian market. We look forward to working together."
Andrew Ashenden, Chief Betting Officer, Stats Perform, added: "We are delighted to be announcing our partnership with Norsk Tipping. Live streaming creates the ultimate rounded, entertaining betting experience by putting high quality live real sport straight into the sportsbook. We're proud to have been trusted to partner with another lottery and are looking forward to seeing the positive feedback from Norsk Tipping's customers."
RubyPlay's Quest of Gods In Tight Final of Slot Championship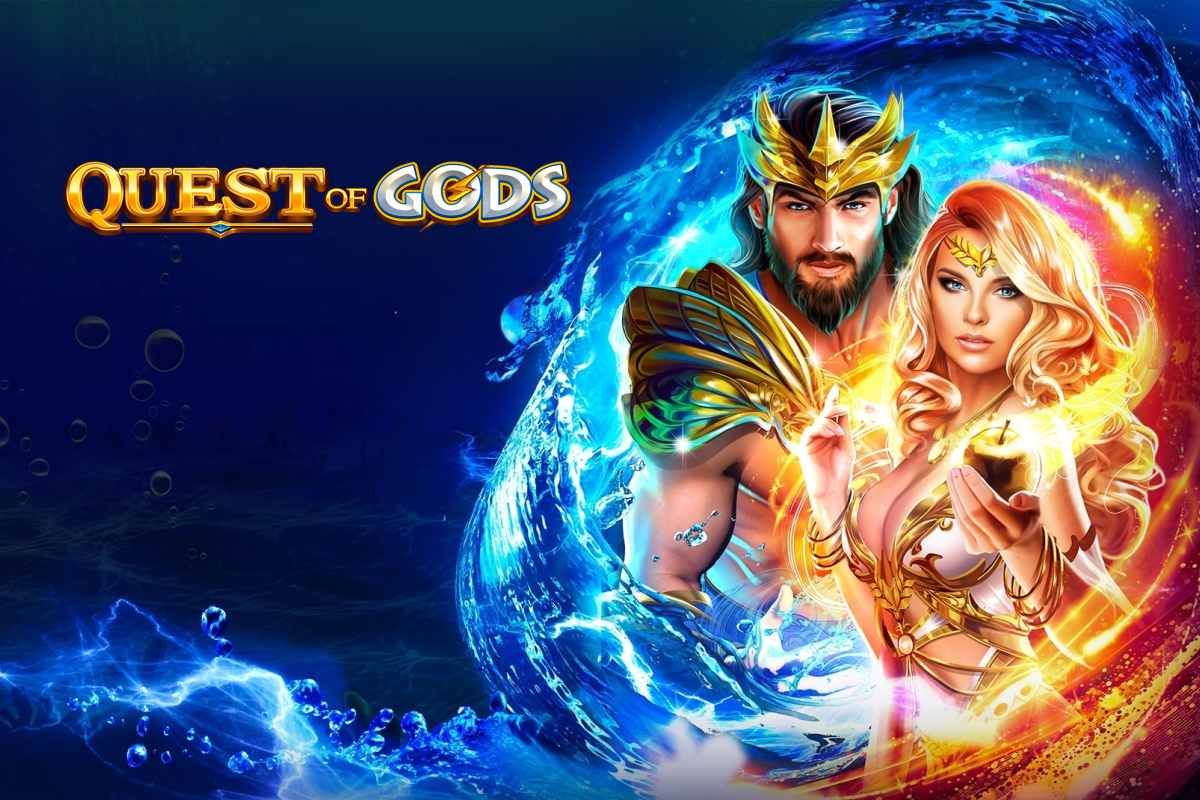 Reading Time:
2
minutes
For the first time in their young history RubyPlay, entered their slot "Quest of Gods", into the £100,000 Slots Championship at Lottoland. Being a newcomer they hoped for a good showing in its Quarter Final encounter against the legendary "Gonzo's Quest" but it surpassed expectations by not only winning, but winning by a strong margin of 83% to 17%.
Next up in the Semi Final – an even tougher prospect – up against 2019 Champion, "Mustang Gold". In a much tighter encounter, "Quest of Gods" again caused an upset by winning by 55% to 45% – setting up a final against "Holmes and the Stolen Stones".
By this stage everyone was expecting a close run in the Final round – and it didn't disappoint! "Quest of Gods" took an early lead on day one against Holmes and the Stolen Stones, but over the week, the game clawed back to eventually pip the RubyPlay game to the win by 51% to 49%.
Ittai Zur, Chief Operating Officer at RubyPlay said "As a new player in the slots market it was a great honour taking part in the Slots Championship with Lottoland. We also knew it would give us a good idea of how our games compare in terms of popularity with some of the biggest slot developers, competition that we have a lot of respect for.
We are delighted with how "Quest of Gods" resonated with Lottoland players, and to only just miss out on being the Lottoland Slots Champions of 2020 was incredible."
Anthony Morris, VP Gaming & Sports at Lottoland had this to say "We knew that Quest of Gods was popular with our players at Lottoland, but to be honest we didn't think it would do as well as it did against some smash hit content from other major providers. We look forward to more great games from the team at RubyPlay over the coming months and years".