Sea-ing is believing in FunFair's Bounty on the High Seas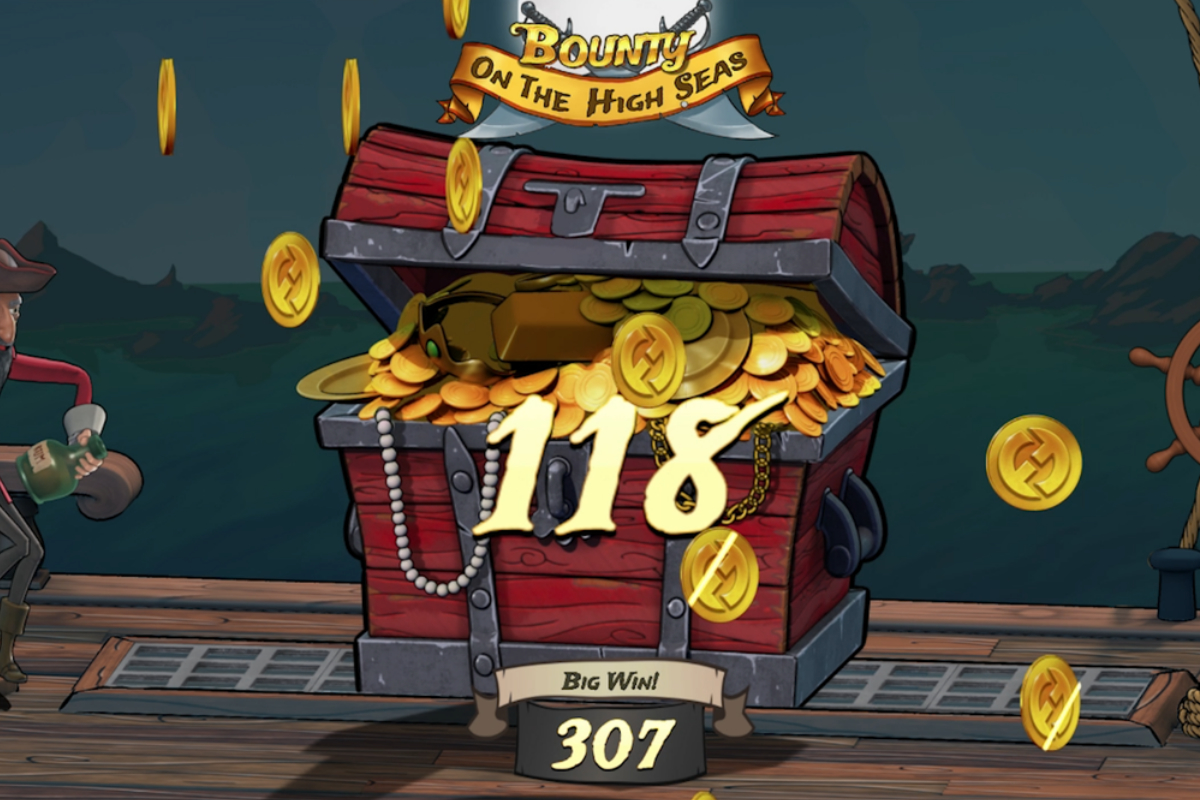 Reading Time:
2
minutes
Blockchain casino platform provider launches first cascading slot
Blockchain casino platform provider FunFair Technologies, is setting sail on the high seas in search of pirate plunder with the release of its newest title Bounty on the High Seas.
Players will join Captain Crypto on an adventure in Bounty on the High Seas, the first cascading slot available on the blockchain.
This five-reel, 20-line slot delivers a swashbuckling cascading streak feature when landing a TNT on the fifth reel, with symbols falling away throughout for extensive wins. During this round, lucky players can blast open the pirates' treasure chest by collecting three TNT barrels and claim the heaps of gold for themselves.
Bounty on the High Seas sits alongside FunFair's growing portfolio of smart-contract based games, including Fate of Thrones and Treasures From the Crypto, offering the same high-spec animation, mechanics and audio that players have come to expect from a FunFair title.
The blockchain supplier continues to successfully combine classic slot concepts with the fairness and security of the blockchain, raising the bar for blockchain game design in the process by incorporating unique features and autoplay options to suit all players' preferences.
Stefan Kovach, CCO of FunFair Technologies, said: "Bounty on the High Seas will offer players the first-ever cascading slot available on the blockchain, demonstrating FunFair's unique, established credentials of offering a premium gaming experience.
"This title will deliver players immersive, vivid and extensive gameplay, all underwritten by our proprietary scaling solution, Fate Channels, and the ultimate in provably fair back-end technology."
Players can try out Bounty on the High Seas on the FunFair showcase, while those in an accepted territory can also try their luck at FunFair's first live partner casino CasinoFair.
About FunFair:
FunFair is the leading B2B blockchain casino platform provider revolutionising the online casino industry. Being run on the blockchain, FunFair is empowering a new breed of operator with a low-cost platform, game developers with access to a vast new audience, and players with a provably fair experience superior to anything else on the market, all changing the gaming industry for the better.
Its team has over 100 years of combined experience in the gaming and casino space, as well as 20 years of blockchain expertise, providing the platform to deliver the best slots and table games in a transparent, provably fair manner. Co-founded by Jez San OBE, Jeremy Longley and Oliver Hopton in 2017, its growing team of 50 are based in Dublin and London. For more information, visit www.funfair.io

PRAGMATIC PLAY IS CHOSEN SOFTWARE PROVIDER FOR RELAUNCH OF HEART BINGO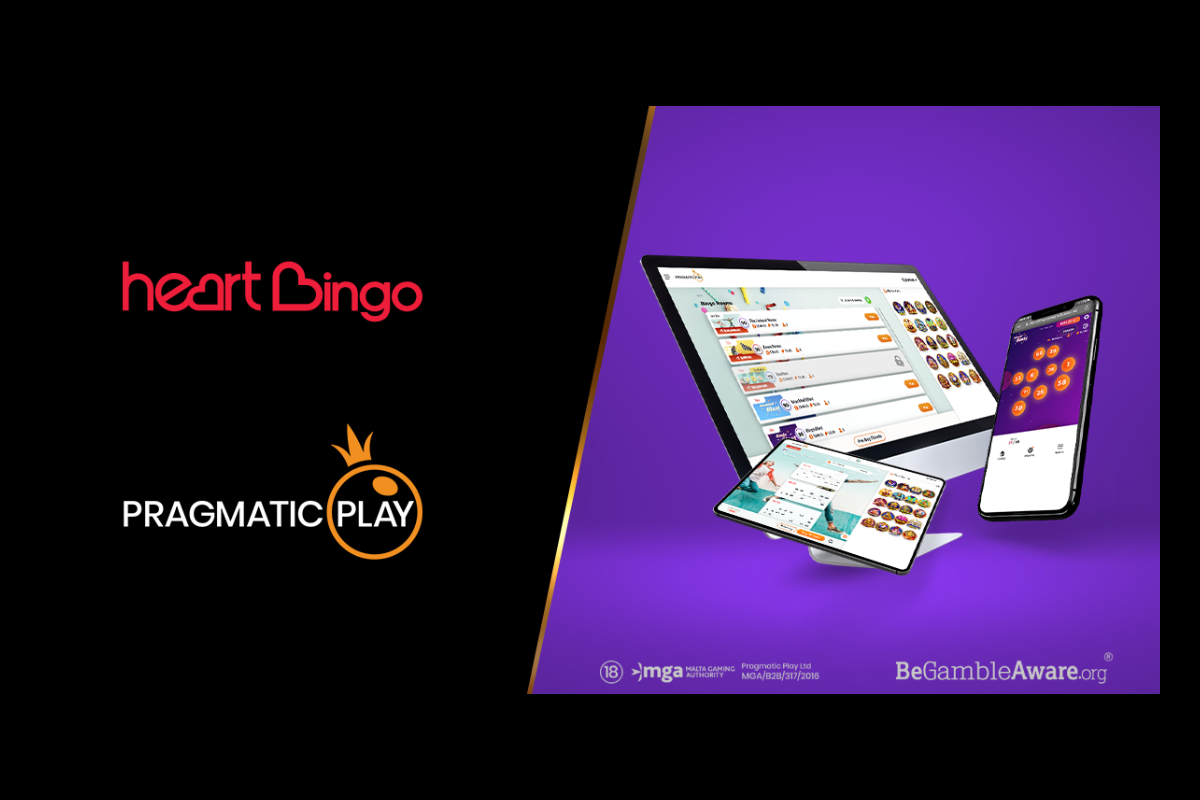 Reading Time:
2
minutes
Pragmatic Play, a leading content provider to the iGaming industry, is delighted to announce that it plays a vital role in the relaunch of the iconic Heart Bingo brand, alongside licensed operator BetVictor.
The popular brand has been revitalised by BetVictor, introducing a range of exciting new features provided by Pragmatic Play. The deal marks a continuation of the fruitful partnership between BetVictor and Pragmatic Play, following the operator taking Pragmatic Play's complete Bingo solution live earlier in the year.
Pragmatic Play's bingo solution brings tried and trusted new products to market, headlined by Bingo Blast and Drop Pots, as its network grows globally in regulated markets.
The provider's new feature Reels Room has also gone live and is exclusively available to Heart Bingo players for a limited period before it is rolled out to the network in November – a move that will reinforce the Heart Bingo brand in bringing a fun and fabulous gaming experience to their much loyal audience. This is cemented even further with the coincided Drop Pots games getting well and truly under way in their own dedicated room. Drop Pots is only available on the Pragmatic Play network and offers players 3 different multi-trigger jackpots all available to be won every day!
Claire McDaid, VP of Bingo at Pragmatic Play, said: "Heart Bingo is one of the most recognised bingo brands in the UK and we couldn't be happier that BetVictor has chosen to partner with us to relaunch and refresh its offering. We've worked closely with the team for months to optimise the Heart Bingo offering and ensure their loyal players have a better than ever experience."
Turlough Lally, Director of e-gaming at BetVictor, said: "Pragmatic Play was the natural choice for our bingo product provider. We're excited to be partnering with such a well-respected name in the iGaming industry for our next venture and we are fully committed to creating an improved and safer gambling experience in partnership with Pragmatic Play's market-leading software. Heart Bingo players are sure to love all the new features, games and surprises we have in store!"
Pragmatic Play currently produces up to five new slot titles a month, while also delivering Live Casino and Bingo games as part of its multi-product portfolio, available through one single API.
Regulatory action against EU Lotto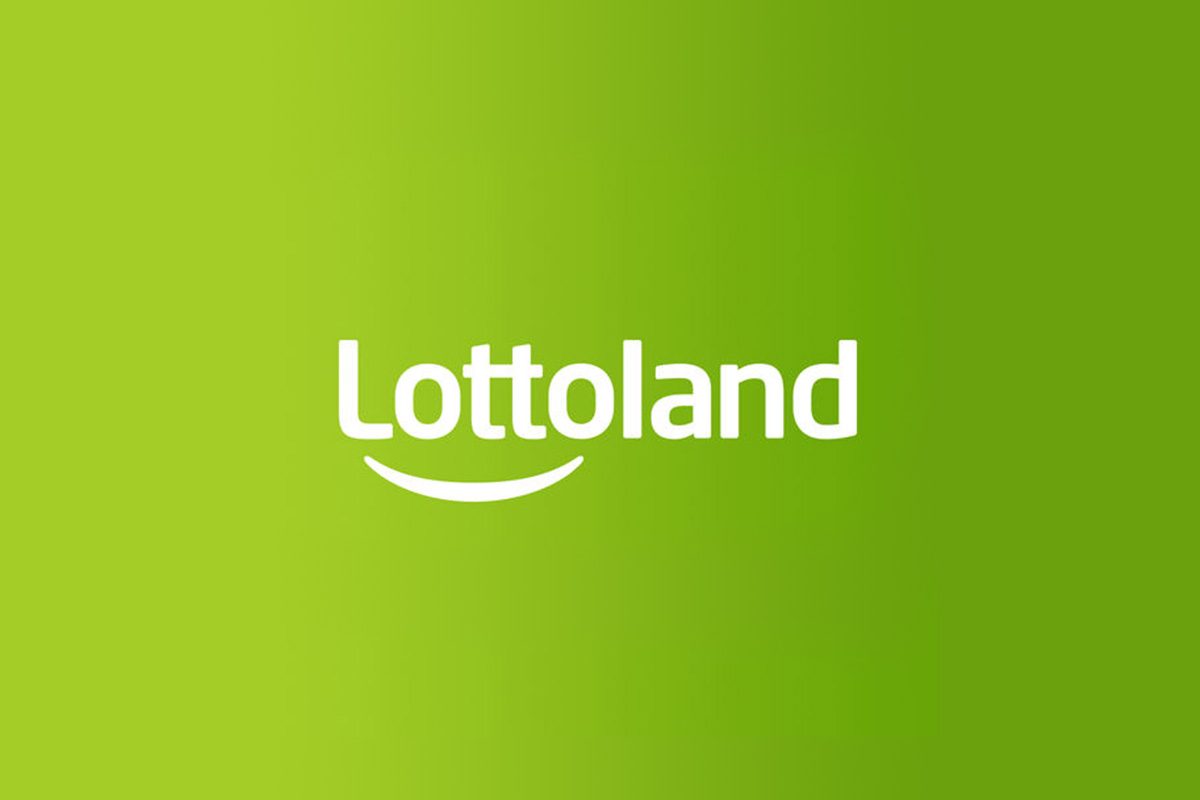 Reading Time:
2
minutes
A gambling business must pay a £760,000 fine and undergo extensive independent auditing after a Commission investigation revealed social responsibility and money laundering failures.
EU Lotto – which operates the lottoland.co.uk website – has also received a formal warning for the failures which occurred between October 2019 and November 2020.
Social responsibility requirement failures included neglecting to take into account the Commission's formal customer interaction guidance.
Examples included:
customers frequently changing deposit limits not being considered as markers of harm
no evidence of suitable financial and affordability assessments being conducted to identify whether a customer was being harmed or at risk of harm
customer interactions predominately consisted of an email detailing the responsible gambling tools available and did not require a customer response – there was little evidence of interactions being adapted depending on the extent of potential harm.
Anti-money laundering failures included:
not effectively reviewing or analysing bank statements provided by customers to prove address
not restricting customer accounts following source of funds (SoF) requests
allowing customers to register third-party debit cards (such as those in a different name to the customer) to their account
relying too heavily on ineffective threshold triggers and generally lacking information regarding how much a customer should be allowed to spend based on income, wealth or any other risk factors.
Helen Venn, Commission Executive Director, said: "This case, like other recent enforcement action, was the result of planned compliance activity. All operators should be very aware that we will not hesitate to take firm action against those who fail to meet the high standards we expect for consumers in Britain."
Read EU Lotto's full penalty on the Commission's regulatory sanctions register.
Nigel Birrell, CEO of Lottoland commented: "Lottoland is fully committed to ensuring the highest standards of compliance, including its anti-money laundering and social responsibility obligations in all of the jurisdictions in which it operates. The Gambling Commission fine was related to legacy issues around some of our compliance controls which have now been addressed. Lottoland  has extensive compliance measures in place and we are confident that our current policies and processes meet all relevant standards. 
Remedial action taken included significantly increased investment in our compliance function, more than doubling headcount, alongside a host of other initiatives including bringing in third party support, enhancing training and a review of key policies. In addition, we  recently committed to building our individual processes into an automated system to improve the system even further. "
The Sandbox Partners with Snoop Dogg to Bring the Legendary Icon into the Metaverse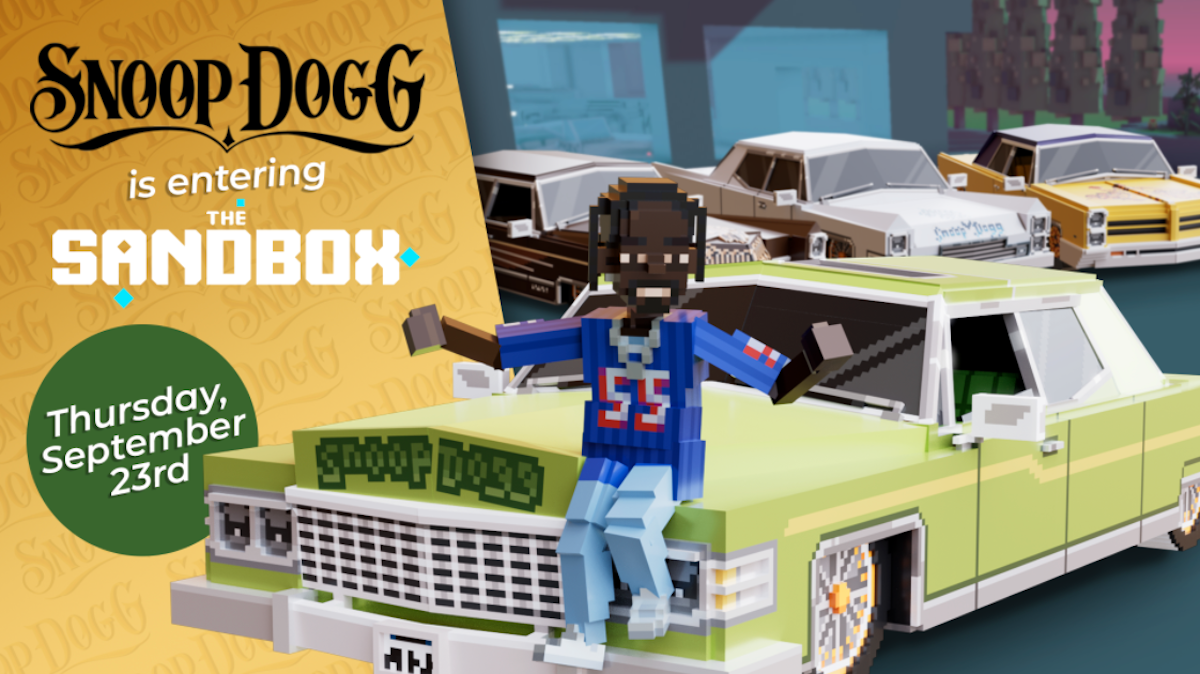 Reading Time:
3
minutes
The Doggfather is recreating his mansion in The Sandbox virtual gaming world, allowing players to experience concerts and parties and even play as Snoop Dogg
The Sandbox, a leading decentralized gaming virtual world and a subsidiary of Animoca Brands, announced that it has partnered with Snoop Dogg to bring the legendary rapper, actor, songwriter, entrepreneur and entertainer to The Sandbox gaming metaverse.
Snoop Dogg will enter the metaverse by owning his own virtual land in The Sandbox, where he will set up his mansion. Snoop Dogg will also launch his NFT collection including player avatars and a limited 'Snoop Dogg Private Party Pass' that gives users VIP access to concerts, events, Q&As, and dedicated NFT drops. Snoop Dogg will also launch a 3D avatar collection inside The Sandbox and players will be able to create games using virtual "Doggfather" items such as Snoop Dogg's personal car collection, dogs, statues, memorabilia, and more. All info on Snoop Dogg entering The Sandbox, as well as the Private Party Pass can be found on https://sandbox.game/snoopdogg/
Snoop Dogg has always been on the cutting edge of new technologies, investing in telemedicine and launching his own esports tournament series, the Gangsta Gaming League, in 2019. In April of this year, he dropped "A Journey with the Dogg," a select set of NFTs designed to offer a look into his life that included the exclusive track NFT. His next step into the NFT world is The Sandbox, the fast-growing decentralized gaming platform where Snoop Dogg can share his NFT collection and lifestyle with players around the world.
To mark the occasion, The Sandbox will hold a LAND sale on September 30th, 2021 at 1 p.m. (UTC), which will allow fans to buy LANDS adjacent to the property of Snoop Dogg's, thus becoming the Doggfather's virtual neighbors in the metaverse.
"I'm always on the look-out for new ways of connecting with fans and what we've created in The Sandbox is the future of virtual hangouts, NFT drops and exclusive concerts," said Snoop Dogg. "We'll have a fresh set of Dogg style NFTs that players can integrate into the game experiences to take this online experience to the next level for sure."
"The idea of having hip-hop legend Snoop Dogg as your next-door neighbor in The Sandbox metaverse is mind blowing – and being able to have a unique Snoop NFT as your in-game avatar is even cooler," said Sebastien Borget, COO and Co-Founder of The Sandbox. "By entering the next generation of entertainment where fans, creators, and players can connect and play-to-earn in a gaming virtual world, the Doggfather continues to be a pioneer. I can't wait to attend the first Snoop Dogg live concert in the metaverse alongside our players!"
"We are building the future of entertainment where everyone will enjoy creating and sharing their very own virtual experiences," said Arthur Madrid, CEO and Co-Founder of The Sandbox. "The Sandbox is bringing iconic culture with Snoop Dogg and enhancing it through innovation with NFTs and virtual experiences. Snoop's LAND is decentralized; 100% owned by him to develop through his creative genius. I can't wait to join his first private party in The Sandbox!"
"We are entering into a new age of creative potential that was never possible bound by the laws of the physical world and are excited to help Snoop continue to provide innovative entertainment for his millions of fans all across the globe," said Alex Livian, Founder of Cultivate Studios, and representative of The Sandbox & Snoop Dogg collaboration.
As with all The Sandbox partnerships, the collaboration will include carefully curated and designed experiences and specific assets that players can purchase and use in their original creations. This will allow players to step into Snoop's virtual mansion to join an exclusive pool party experience, enjoy Snoop Dogg's extensive collection of NFT art, or explore Snoop Dogg's car collection. Players will also be able to insert voxel versions of Snoop Dogg's dogs, cars, and other items in their virtual experiences.
Part virtual real-estate, part amusement park, The Sandbox fully embraces the idea of the metaverse as a continuous shared digital space where worlds and heroes collide to make rainbow-colored magic (think Ready Player One). Snoop Dogg joins over 165 existing partnerships including The Walking Dead, deadmau5, Richie Hawtin, The Smurfs, Care Bears, Atari, ZEPETO, and CryptoKitties, all following The Sandbox team's vision of empowering players to create their own experiences using both original and well-known characters and worlds.
The Sandbox is scheduled to launch its first public Alpha for players in Q4 2021, enabling anyone to experience a social hub and gain the power to build a fantastic collection of fantasy and role-playing adventures that can be traded with other players, creators, and artists on the platform.