Staff at Paf contributes to Save the Children's Child Foundation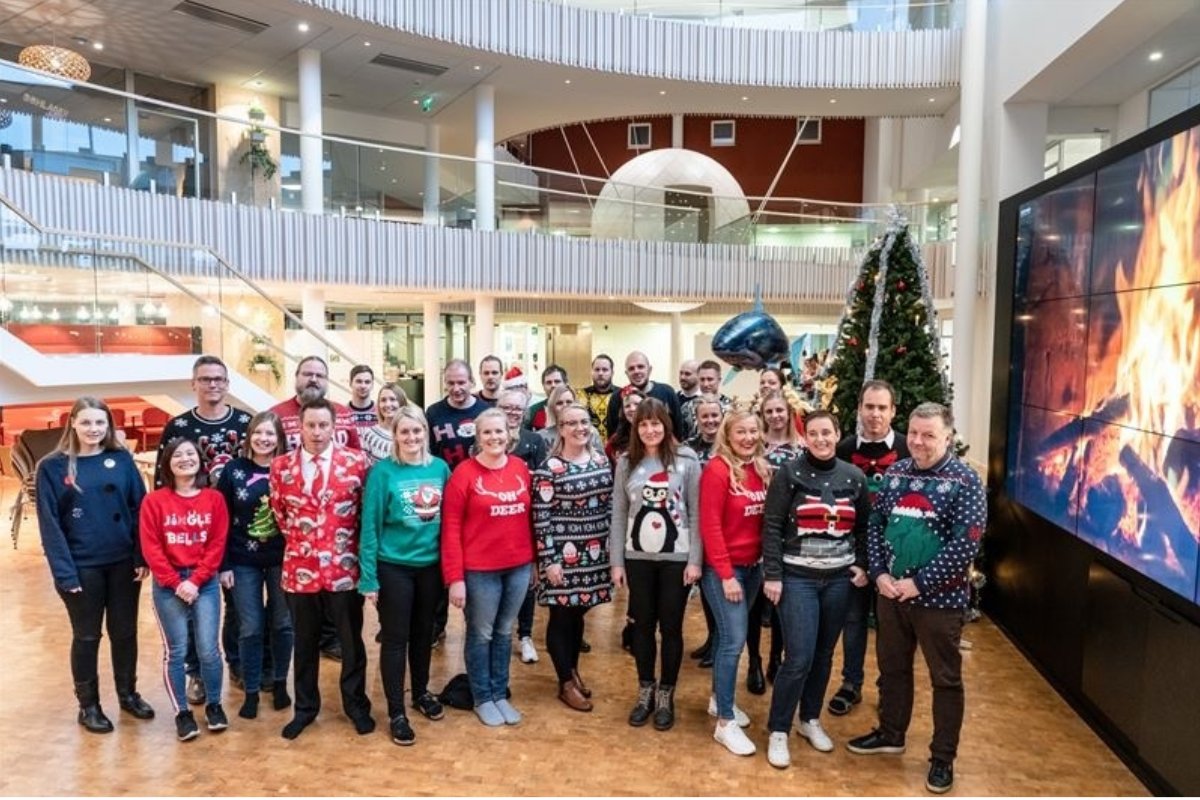 Reading Time:
< 1
minute
Employees at the Nordic gaming company Paf's head office in Mariehamn wore ugly Christmas sweaters and raised money from among themselves to contribute to charity. They collected a total of €1032.50.
The employees donated to Save the Children's Child Foundation, which is a charity organisation based in on Åland, working among the needy children. Overall, Paf has 400 employees of various nationalities in their offices spread over Åland, in Helsinki, Stockholm, Riga, Tallinn, Oslo, Norrköping and Madrid.
About Paf:
Paf is a Nordic gaming company founded on Åland in 1966 to generate profit for the benefit of society. We were one of the very first gaming companies to go online in 1999. Many of our games on Paf.com are exclusive to Paf and developed by our in-house Games Studio. We are an award-winning industry leader in responsible gaming. Our physical gaming operations include over 30 cruise ships criss-crossing the Baltic and North Seas.
Paf has roughly 400 employees representing over 30 nationalities. Our offices are located on Åland, in Helsinki, Stockholm, Riga, Tallinn, Oslo, Norrköping and Madrid. Paf (Ålands Penningautomatförening) is licensed and controlled by the Government of Åland.
In 2017, the Paf Group had a total revenue of 116.5 million euros and a profit of 29.4 million euros.
The Future of GameFi – Why are Firms Still Investing?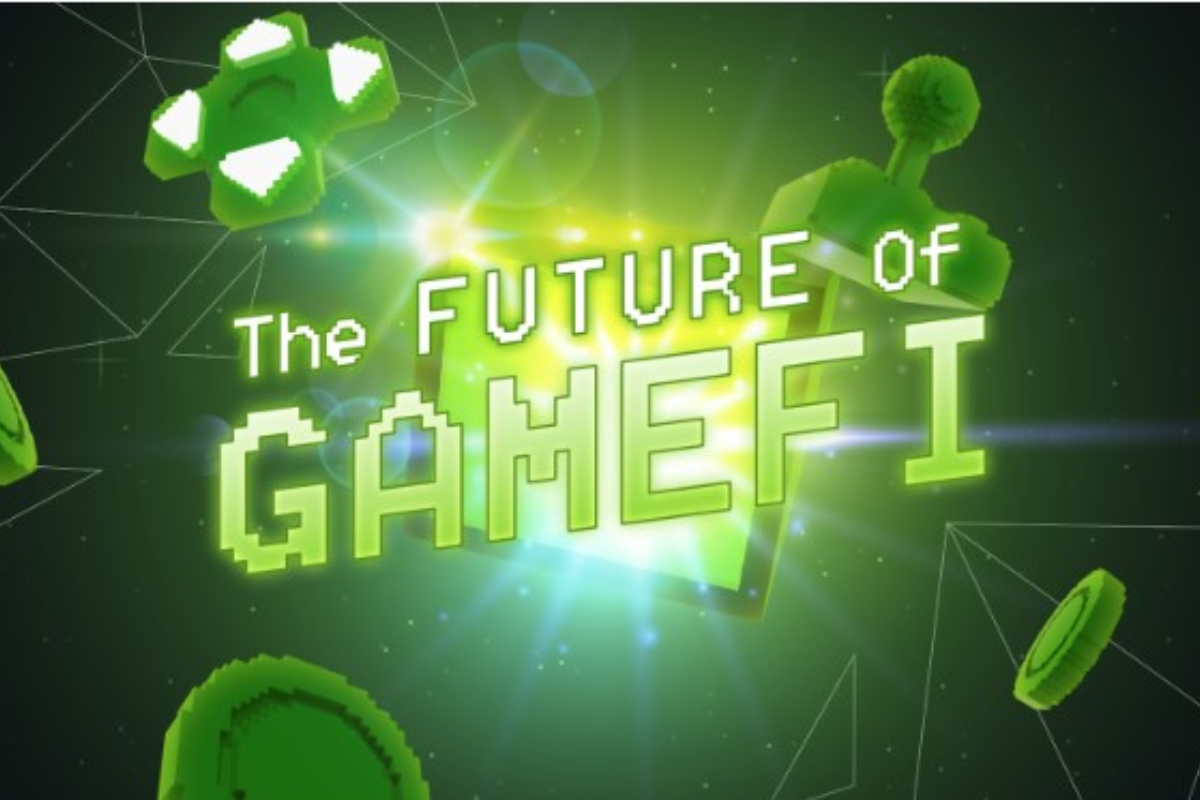 Reading Time:
5
minutes
During a bloody period in the crypto industry when liquidity is drying up, the developers keep on developing, and the investors keep on investing. With all of the turmoil happening around us, it can be difficult to see positive developments happening in the space, one of which is the increasing investments in and the gradual evolution of the blockchain gaming (GameFi) industry.
After the NFT craze of 2021, many metaverse projects saw a dramatic uptick in users and revenue during that time. However, as the bear market has ensued from the start of 2022, the GameFi space has also taken a hit, with many popular Play-to-Earn games reporting record low revenues, as indicated by GameFi NFT trade volumes for Axie Infinity and others.
NFT game trade volume has dropped significantly over the past year (The Block)
Although there are some real challenges to be solved, it's clear that VCs see beyond short-term hurdles, as is indicated by the accelerated investments in the space. In Q2 of 2022 alone, $2.5 billion was invested in GameFi, indicating a huge leap compared to 2021's aggregate investment of $4 billion – and this year is still not over!
So then the question needs to be asked – is GameFi dead, or is there true potential for blockchains to revolutionize the gaming industry and absorb at least some of the current $220 billion (and rapidly growing) gaming market?
What is GameFi?
GameFi is a portmanteau of the terms "game" and "decentralized finance," and it refers to a financial system in which users can earn money by participating in video games. While most play-to-earn projects place emphasis on the "gaming" aspect, the most critical aspect of GameFi at its foundation is "money". Its beauty lies in the financial opportunities provided by a highly viewed form of entertainment – gaming.
While GameFi has shown  a slight decline compared to its popularity earlier in the year, it was definitely the highlight of 2021, growing from 658 projects to over 1,100 projects in one year. The gamification of blockchain made the technology more approachable, appealing and acceptable for the public,
GameFi – Challenges Abound, But So Are Opportunities
Before we discuss the future prospects of GameFi, we have to acknowledge the challenges currently faced in the GameFi sector. For anyone involved in crypto, it won't come as a surprise to find out that the public perception of GameFi is not great – hostile even. And a good amount of that negativity is not without merit.
Public Image Issues
The biggest challenge by far will be to convince traditional gamers of the underlying true value of NFTs. Not for their perceived and oft-reported highly speculative value, but for their digital scarcity, provable ownership, security and programmability that enables in-game assets to be used far beyond their main purposes. The 2021 NFT Cambrian explosion led to an immense crypto adoption and made a lot of people wealthy. But it also left some pretty big scars after the market cooled down; countless stories of project rug pulls by anonymous operators and celebrities, and NFT newcomers getting scammed are still circulating the news. 
Mainstream gamers still need to be convinced that the web3 space can tackle the challenge of building a self-sustaining game economy. One that gives the players a chance to decide whether they want to play the game for free and for fun, or whether to take it to the next level and earn an income from it.
Free-to-Play – Adjusting Course for the Better
To draw inspiration for how to structure and monetize a game, the web3 gaming industry need not look further for its most ideal strategy than the one that's been right in front of their eyes for more than a decade – Free-to-Play. Countless titles, such as Candy Crush, Farmville, Roblox, Pokemon GO, League of Legends and many more, have proven to the world that free-to-play games can be highly lucrative without setting up paywalls for their users, sometimes even more so than paywalled games.
The F2P mechanism flips P2E on its head – instead of letting whales hoard all of the in-game assets and generate passive income, F2P games let them bring in 80% of the revenues through Pay-to-Win (P2W), which allows players to pay for in-game advantages. These P2W features are typically low-cost small advantage boosts such as resource packs, gacha characters, healing boosters and more. But in the aggregate, these small payments compound into enormous profits for the game. It works for everyone – most players get to play the game for free, big players get to accelerate their in-game success, and the game itself generates more revenue than it knows what to do with.
And this realization is one of the reasons why more and more investments are flowing into GameFi. Though it had a rocky start, the value proposition of NFT-based games is clear – every single aspect of traditional F2P games is made simpler and safer. In addition, every in-game NFT asset can be added to a highly liquid global market of all NFT assets, offering ways to trade NFTs from different games, as well as build in utility for them in order to grant unique capabilities, access rights, invites and more. And if that's not enough, on-chain data also shows a clear trend – gaming activity currently accounts for 52% of all Unique Active Wallets (UAW), a 232% increase from last year. The numbers speak for themselves — the opportunity offered by blockchain gaming is immense, and investors are paying attention.
The Path Forward for GameFi – Keeping It Simple
In the past years, the approach taken by many blockchain game projects has been to advertise their games to crypto-natives, typically with the express aim of offering earning opportunities for players. As a result, we've mostly gotten games of subpar quality that have served players mainly as profit extraction vehicles with limited long-term sustainability, especially during bear markets when hype and liquidity are low.
This may not be the end of the GameFi sector just yet, however. The newer form of web3 gaming has started to practice patience, build a great, addictive game, and quietly build all of the exciting and innovative web3 features into the backend of the game without making too much fuss about it. The industry is steering away from P2E, embracing Free-to-Play with Pay-to-Win as a sustainable means of monetization. Attracting talent from traditional gaming and finally forcing large game studios to build blockchain tech into their backends are all crucial pathways to making a blockchain-based gaming future a reality.
However, these great leaps will not happen out of thin air — a lot of capital will need to be deployed over many years. Luckily, companies such as Immutable X, the NFT-gaming optimized Ethereum L2 startup, have launched a $500 million development fund to invest in GameFi. Solana Ventures has also amassed a $100 million fund to invest in GameFi and DeFi targeting South Korea. And they're not alone. More than $10 billion is expected to flow into GameFi this year alone. 
The amount of capital invested perfectly demonstrates the potential these firms see in the upcoming, more improved version of GameFi. With this amount of capital, and GameFi's tendency to revamp, improve and further develop its new generation of play-to-earn games, it's a matter of when, not if, blockchain gaming will become the norm in the future.
Written by Boxmining
Flutter Launches Global Advocacy Programme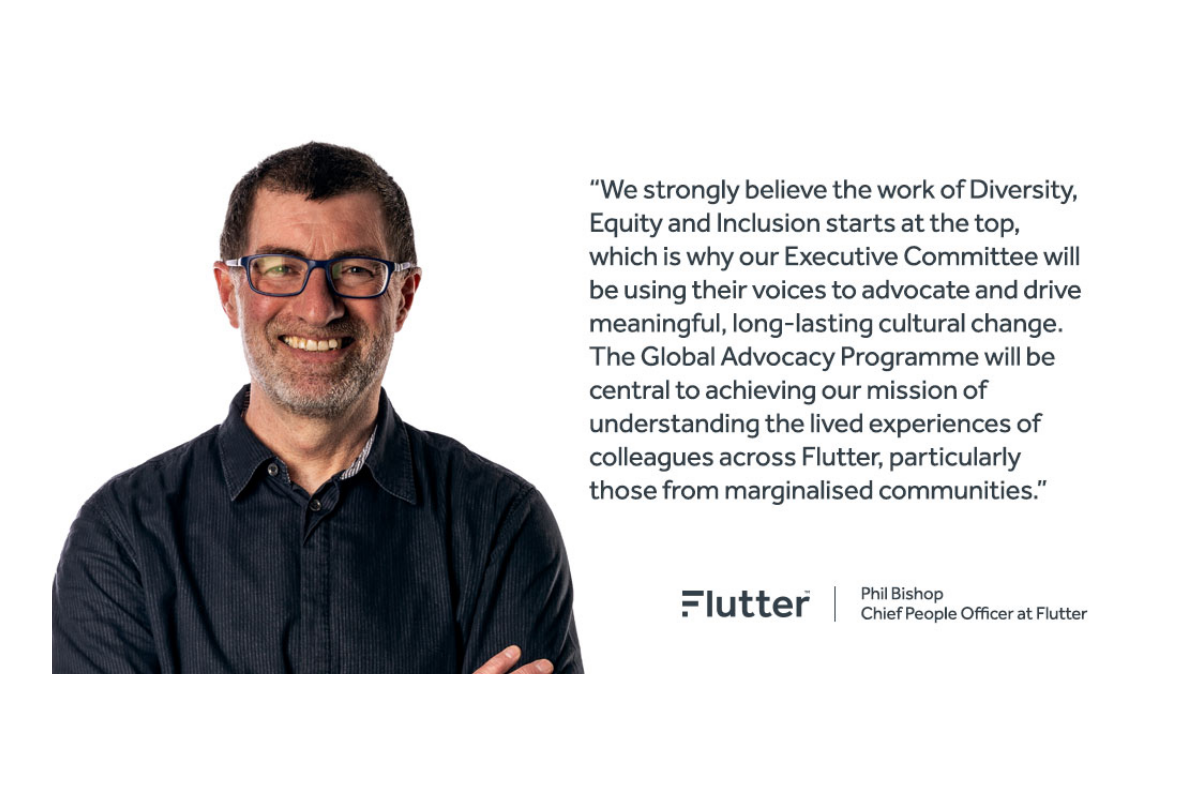 Reading Time:
< 1
minute
Flutter has launched the Global Advocacy Programme, an initiative led by members of its Executive Committee, to champion different diversity groups and amplify their voices on a global scale, driving forward the Group's DE&I strategy, which is a core tenet of the Work Better pillar of Flutter's global Positive Impact Plan.
The Global Advocacy Programme will be led by Flutter's Executive Committee and focus on four distinct areas, or "workstreams" – gender, multiculturalism, LGBTQIA+ issues and accessibility.
Each area will be overseen by a different Flutter executive, including FanDuel CEO Amy Howe who will spearhead the group's work on gender.
Meanwhile, Flutter's Chief Legal Officer and Commercial Director Pádraig Ó Ríordáin will lead the multicultural workstream, Sportsbet CEO Barni Evans will oversee LGBTQIA+ issues and Paul Cutter, Group Chief Information Officer, will lead accessibility.
The programme will be broken down into four phases: listen, learn, advocate and action. Essentially, Flutter is looking to draw on employee insights to meet the goals of its Positive Impact Plan.
Phil Bishop, Chief People Officer at Flutter, said: "At Flutter, we strongly believe the work of Diversity, Equity and Inclusion starts at the top, which is why our Executive Committee will be using their voices to advocate and drive meaningful, long-lasting cultural change. The Global Advocacy Programme will be central to achieving our mission of understanding the lived experiences of colleagues across Flutter, particularly those from marginalised communities. In addition to delivering against targets set out in our Positive Impact Plan, the programme will work to remove barriers and obstacles while meaningfully closing experience gaps so there's a level playing field for everyone."
GLI Welcomes Gaming Executive Elizabeth Dorgan Bermeosolo Who Joins Gaming Laboratories International Team in Spain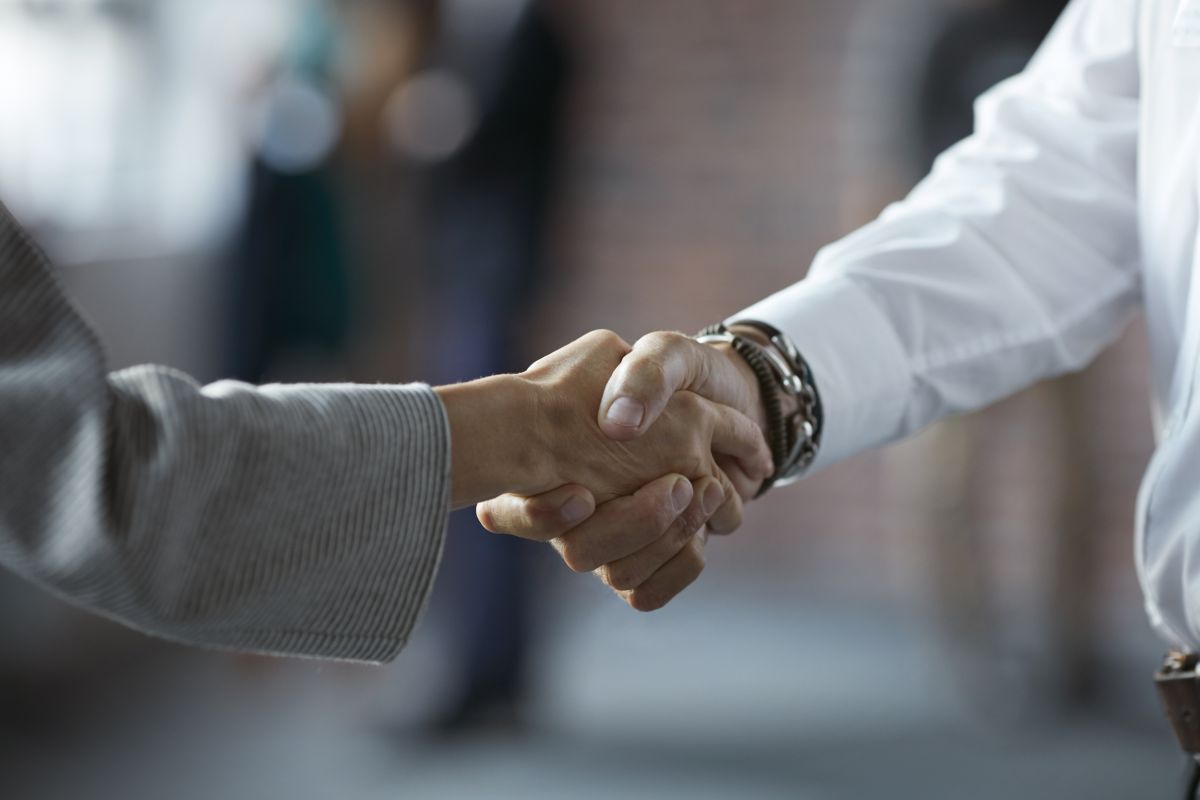 Reading Time:
< 1
minute
Gaming Laboratories International (GLI) has welcomed esteemed Spanish Gaming executive Elizabeth Dorgan Bermeosolo to its Latin America & Caribbean Team as Government Relations and Business Development Executive for Spain.
She will be based in Spain, helping GLI's clients capitalise on the many crossover opportunities throughout Spain, Latin America and across the globe.
"We are excited to have Elizabeth join the GLI team, where she will focus on the region's land-based and online gaming, sports betting, and lottery client needs. GLI is committed to providing first-class service to the Spanish market, and we look forward to developing a closer and stronger collaboration with the Spanish industry. With Elizabeth on board, and our continually expanding GLI Spain laboratory, we are more than ready to support our clients' expansion objectives with timely and thorough services," said Vice President of Latin America and the Caribbean Karen Sierra-Hughes.
Dorgan Bermeosolo brings a wealth of gaming industry knowledge to GLI and its clients. Most recently, she served as Commercial Manager to Everymatrix Group's in-house game studio, Spearhead Studios. Previously, she served as Account Management Team Lead and Account & Sales Manager. Prior to Spearhead Studios, she served as Account Manager for Gaming Innovation Group.