British Esports teams up with PC Specialist and Fierce PC to offer inclusive esports tournament exclusively for Alternative Provision Schools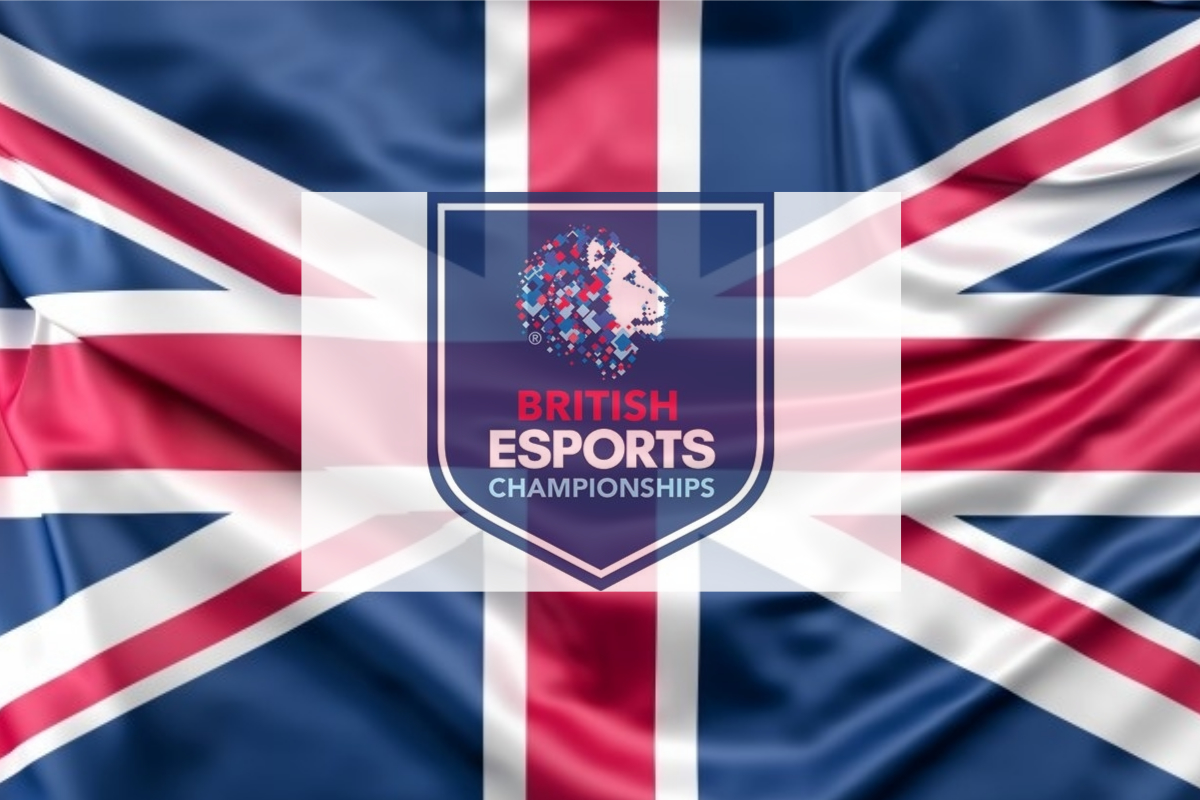 Reading Time:
3
minutes
Eight institutions will take part from across the UK
PC Specialist and Fierce PC to lend systems to participating schools
Each school will receive free Rocket League game licenses, courtesy of Green Man Gaming
The British Esports Association, the not-for-profit body set up to promote grassroots esports, has announced new Rocket League Championships for Alternative Provision (AP) Schools.
This standalone esports tournament will get underway in the New Year and focus on Rocket League, with matches taking place weekly.
AP Schools provide a specialist education for young people who are unable to attend mainstream schools. The eight institutions taking part in the British Esports Championships for AP Schools represent a full range of provision for young people with additional needs. These include:
Social Emotional Mental Health (SEMH)
Special Education Need (SEND)
Speech Language Communication Needs (SLCN)
Autistic Spectrum (ASC)
Moderate Learning Difficulties (MLD)
Complex & Severe Needs
Emotional & Behavioural Needs (EBD)
The AP Schools Championships will run alongside Season 2 of the separate British Esports Championships, which is for secondary schools and further education colleges, and also includes Overwatch and League of Legends as well as Rocket League.
System builders PC Specialist and Fierce PC have kindly agreed to loan 12 PCs each, and digital download platform Green Man Gaming is supplying game keys, meaning the eight AP Schools taking part will each receive three systems and three Rocket League licenses at no cost. It is free for the AP Schools to take part.
Matches will take place during Wednesday lunchtimes and get underway on January 30th, concluding with the finals on March 27th. The tournament will have a break during the week beginning February 18th for half-term.
The AP schools finals will take place online and will be separate to the grand finals for secondary schools and further education colleges, which will take place at Insomnia Gaming Festival in April.
Participating AP Schools will receive a logistics and operations handbook and have the opportunity to receive custom esports jerseys for a discounted fee, courtesy of British Esports' partnership with apparel company Raven.
The eight institutions taking part in the British Esports Championships for AP Schools are as follows:
Notton House School, Chippenham, Wiltshire
The Green Room, Windsor, Berkshire
The Gateway, Slough, Berkshire
Millside School, Slough, Berkshire
Glebe School, Bromley, Kent
Sheffield Inclusion Centre (SIC), Sheffield, Yorkshire
Nightingale Community Academy, Wandsworth, London
Orchard Hill College, Sutton, Surrey
Earlier this year, the British Esports Association held a pilot tournament in Pupil Referral Units (PRUs) across the UK. There were several positives including an improvement in the attendance and behaviour of pupils.
British Esports Association Head of Education, Tom Dore, commented: "I'm pleased to report we have some very excited AP schools and students on board. I am proud to say we are working with a wide range of AP schools who support a full spectrum of students with additional needs and look forward to bringing this esports tournament to them."
Tim Brown, PC Specialist B2B Business Development Manager, commented: "PC Specialist is excited to be given the opportunity to work alongside the British Esports Association in its project to extend the esports Championships into Alternative Provision schools.
"It is encouraging to learn how participating in esports can be used to help improve both attendance and motivation of students when used as the reward for hitting specific targets as part of individual, personalised learning contracts. Hopefully projects such as this can be used to identify further links between esports and improved academic work, leading to increased participation from AP schools, and ultimately help them to further support students with additional needs."
Morgan Ashurst, Fierce PC Senior Marketing Executive, added: "At Fierce PC we're extremely passionate about esports. Every day esports becomes bigger and more influential, especially with young people, and the British Esport Championships is a great way to get young people with additional needs involved.
"We are proud to be a part of this venture and hope to provide the support that Alternative Provision schools deserve. They do a great job and we're glad to help out giving those with additional needs the start in life they require to get them on the path to success."
In its continued efforts to promote, improve and inspire, the British Esports Association has met with the Department for Education around this initiative, and will be providing it with evidence of impact after the project.
About the British Esports Association:
The  is a not-for-profit organisation established in 2016 to support and promote esports in the UK.
As a national body, its aims are to foster future British talent, increase the awareness of esports and provide expertise and advice. It's focused on the grassroots level of esports and runs a national Championships in schools and colleges.
British Esports hopes to help educate the masses – including parents, teachers, media and government – around what esports is and its benefits. www.britishesports.org
Esports betting platform Luckbox partners with HooYu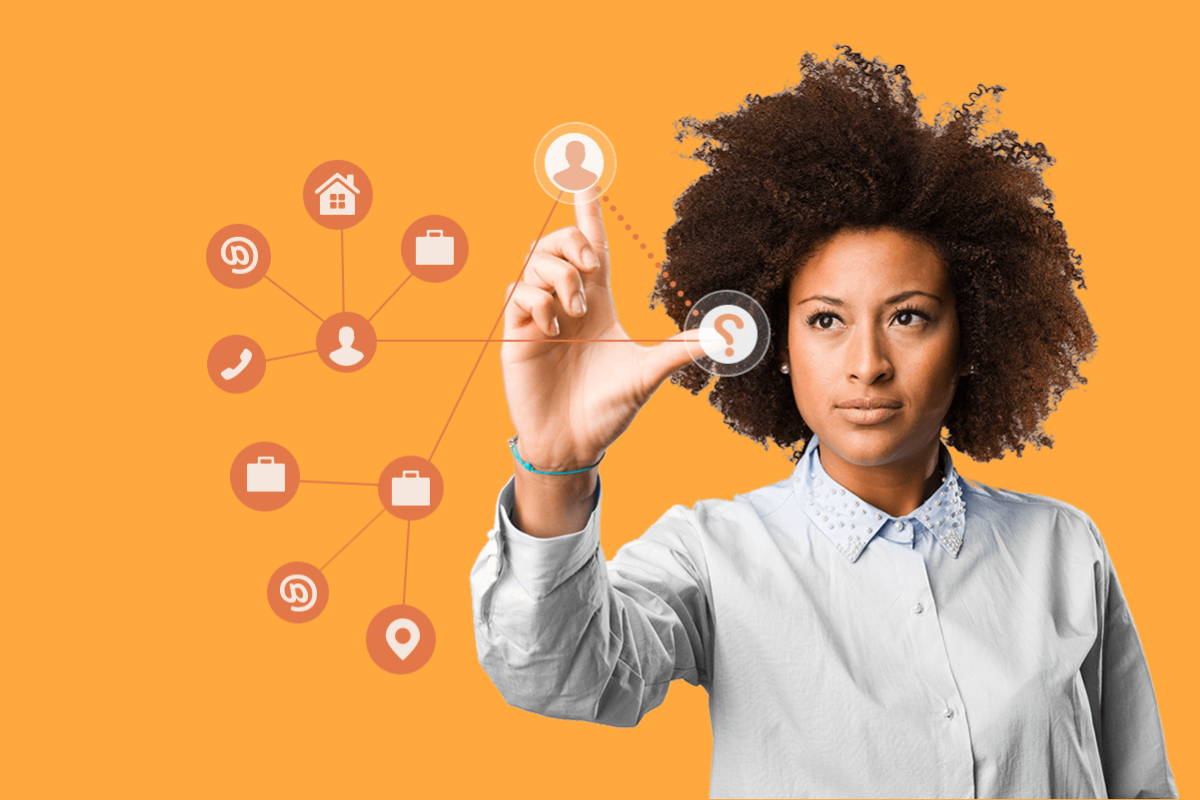 Reading Time:
3
minutes
Esports betting platform Luckbox has announced a partnership with leading ID verification specialist HooYu. Luckbox is an innovative and immersive platform that allows players to bet on esports and as a regulated gambling operator, they comply with strict age verification and anti-money laundering requirements.
HooYu has been selected to provide Luckbox with the HooYu Identify solution, to verify customer age and identity.
Luckbox has been awarded a full gambling licence in the Isle of Man – among the world's strictest jurisdictions – and aims to serve esports fans across the world. Luckbox is preparing for launch in April and the deal with HooYu is an important milestone for the innovative esports betting start-up.
Luckbox Chief Operating Officer Quentin Martin said, "From day one, we've made integrity, player security and doing things right among of our top priorities at Luckbox. Nowhere are these values more important than the customer onboarding process which is why we chose HooYu to help us ensure age and identity verification compliance whilst delivering smooth global customer onboarding.
The esports betting industry has long been plagued by shady operators acting with little or no regard for the rules or the safety of their players. This problem has been particularly acute regarding underage gambling – too many esports betting sites have allowed underage players to gamble and this is clearly unacceptable and something that needs to stop.
Thankfully, things are changing and Luckbox is proud to be among the operators leading the shift that will help legitimate operators, players and the wider esports industry."
HooYu Marketing Director, David Pope said, "The emergence of specialist esports operators like Luckbox is evidence of continuing innovation in the online gambling industry. Luckbox is the latest operator to sign-up to our age and identity verification solutions, this is another sign that the industry is moving in the right direction and that player protection and social responsibility is front and centre."
Luckbox is creating a unique, esports-dedicated platform, which is being built by an in-house development team and will allow fans to bet on CSGO, Dota 2, League of Legends and other esports.
About Luckbox:
Luckbox was founded by former PokerStars colleagues Lars Lien and Mike Stevens. Preparing for launch in April 2019, it is being built by a team combining vast experience in the igaming industry and a passion for esports to offer players unique and highly social platform to engage with their favourite games, including CSGO, Dota 2 and League of Legends. Real Time Games Holding Limited – the company behind the Luckbox brand – holds a full licence under the Online Gambling Regulation Act (OGRA), issued by the Gaming Supervision Commission.
About HooYu:
At HooYu, we are specialists in building database check and identity confirmation products and our platforms are used by millions of users each month. The team behind HooYu has built several successful database check businesses such as 192.com and 192business.com.
Today, many organisations use our two platforms, HooYu Identify and HooYu Investigate to verify customer identity or to investigate people, places and businesses.
HooYu Identify is a global identity confirmation service that blends and combines multiple identity technologies including digital footprint analysis, identity document authentication, facial biometrics, database checks and PEPS and Sanctions watchlist checks to confirm identity.
HooYu cross-references and analyses data from a person's digital footprint to confirm their real-world identity. HooYu also extracts and verifies data from ID documents at the same time as authenticating the ID document and conducting a biometric facial check comparing a selfie of the customer with the facial image on their ID document.
HooYu Investigate is a ground-breaking investigation platform that instead of displaying results in traditional list format, shows results in a graph database. With our unique data visualisation technology, we have evolved traditional database search into a navigable graph which connects 180 million people, 14 million businesses, 32 million UK addresses, 57 million phone numbers and 18 million email addresses.
Newegg Inks Long-Term Marketing Agreement with Allied Esports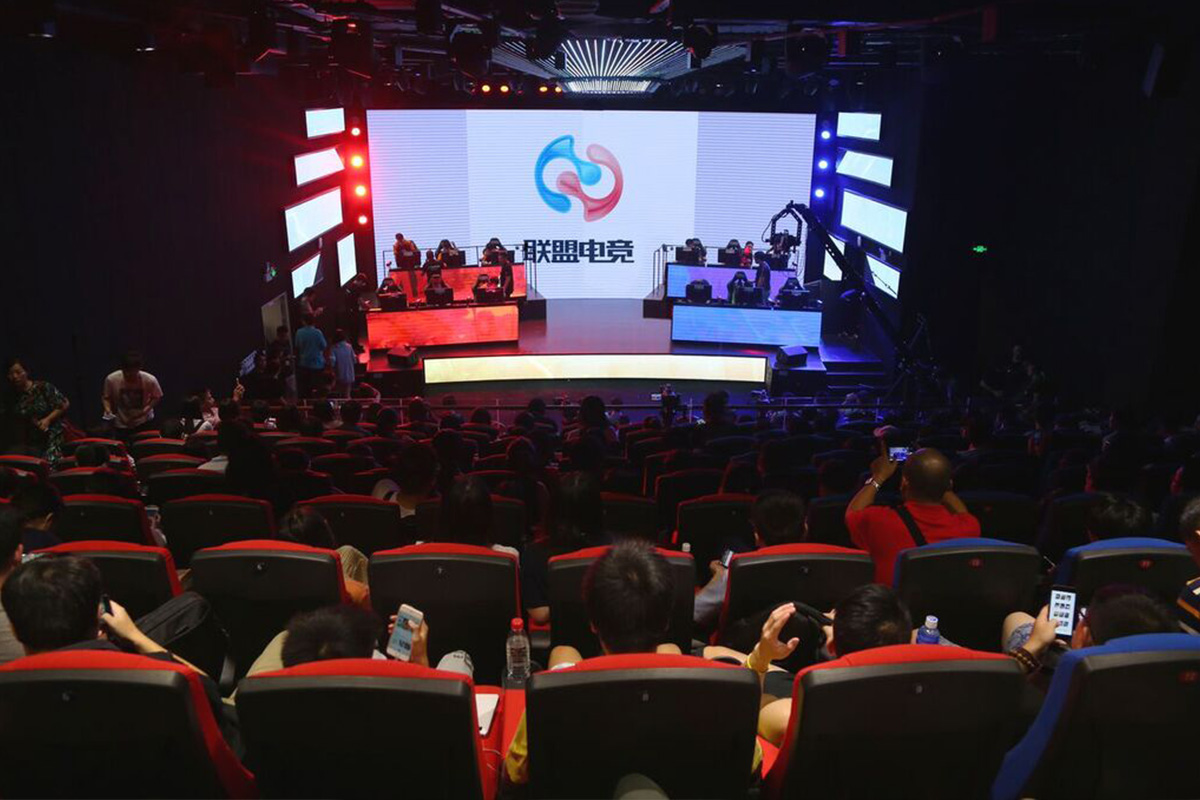 Reading Time:
3
minutes
Companies to Collaborate on Co-Branded Events at HyperX Esports Arena Las Vegas; Newegg to Offer Interactive Retail Displays at the Las Vegas Venue
Newegg, the leading tech-focused e-retailer in North America with a global reach into more than 50 countries, today deepened its commitment to esports by announcing a multiyear marketing agreement with global esports entertainment company Allied Esports, designating the company as a founding partner and official e-commerce partner of HyperX Esports Arena Las Vegas.
Under this agreement, Newegg branding will be displayed prominently throughout the venue, as well as on the arena's official website, social channels and live streams. Newegg and Allied Esports will develop and host co-branded events twice each year at the arena.
Newegg will also create interactive retail locations throughout the venue where customers and guests can test out the latest gaming gear. All products on display will feature an option whereby customers can scan a code with their mobile devices to learn more about the products or purchase them on Newegg's mobile app.
"Gamers and fans from around the world who visit HyperX Esports Arena Las Vegas expect first-class experiences and services, and Newegg will undoubtedly play a major role in both moving forward," said Simon Temperley, Chief Revenue and Marketing Officer of Allied Esports. "We look forward to joining forces with Newegg to create amazing, engaging events and content that continue to cement Las Vegas as the center of the esports ecosytem."
The agreement announced today is the latest in a series of investments Newegg is making in esports. Last month, the company entered into a marketing partnership with Counter Logic Gaming (CLG) to support the CLG Fortnite team's events at Madison Square Garden in New York. In aggregate, Newegg now has a major stake in esports events in both the Eastern and Western United States.
"Newegg is going all-in with esports, and we're making sure fans get to enjoy cool events at iconic venues in Las Vegas and New York," said Mitesh Patel, VP Marketing at Newegg. "Our partnerships with CLG and Allied Esports place Newegg at the epicenter of the esports movement, where we can help any fan 'Game Like a Pro.'"
Event details will be announced later, but fans can always keep up with the latest activities and specials by following Newegg on Facebookand Twitter, or by visiting www.newegg.com.
Premier Partnerships assisted Allied Esports in brokering the deal.
About Newegg Inc.:
Newegg Inc. is the leading tech-focused e-retailer in North America, with a global reach into more than 50 countries in Europe, Asia Pacific, Latin America and the Middle East. Founded in 2001, the company offers its more than 36 million registered users a comprehensive selection of the latest consumer electronics, entertainment, smart home and gaming products. Newegg is consistently ranked as one of the best online shopping destinations, and the company regularly earns industry-leading customer service ratings. Newegg is headquartered in City of Industry, California, with North American distribution facilities located throughout the United States and Canada. For more information, visit http://www.newegg.com.
About Allied Esports:
Named to Fast Company's World's Most Innovative Companies list for 2019, Allied Esports is a premier esports entertainment company with a global network of dedicated esports properties and content production facilities. Its mission is to connect players, streamers and fans via integrated arenas and mobile esports trucks around the world that serve as both gaming battlegrounds and every day content generation hubs. Allied Esports is a subsidiary of Ourgame International (SEHK:899), owner of WPT Enterprises, Inc., the operator of The World Poker Tour®. Ourgame has entered into an agreement with Black Ridge Acquisition Corp. (NASDAQ: BRAC) to combine, and once all applicable shareholder and regulatory consents have been obtained, and the other conditions to closing have been satisfied, Allied Esports and the World Poker Tour to form Allied Esports Entertainment, Inc.
Through direct operation and affiliate relationships via the Allied Esports Property Network, the first esports venue affiliate program available to partners looking to open new esports facilities around the world, Allied Esports locations currently include 11 properties in the top three esports markets across the globe: North America's HyperX Esports Arena Las Vegas, HyperX Esports Truck "Big Meta," Esports Arena Orange County and Esports Arena Oakland; Europe's HyperX Esports Truck "Big Betty" and HyperX Studio in Hamburg, Germany; and China's Lianmeng Dianjing in Beijing, Lianmeng Dianjing SEG Arena in Shenzhen, Lianmeng Dianjing Tianjin Arena, Lianmeng Dianjing Gui'an Arena and Lianmeng Dianjing LGD Gaming Hangzhou Arena. The Allied Esports Property Network's 12th property, run by Fortress Esports, is expected to open in Melbourne, Australia in 2019. For more information about Allied Esports visit AlliedEsports.gg and follow @AlliedEsports.
About Premier Partnerships:
Premier Partnerships is a nationally recognized sponsorship sales and advisory firm specializing in the development and execution of customized naming rights and commercial sales strategies for top tier facilities, sports and entertainment destinations, league and team properties, and municipal programs. Founded in 2003 to provide experienced, focused, passionate and results driven commercial sales solutions, Premier has created thousands of mutually beneficial business partnerships. Headquartered in Los Angeles with offices in New York and Chicago, Premier has been honored as Sports Business Journal's Best in Property Consulting, Sales and Client Services.
Pringles extends ESL sponsorship for more competitions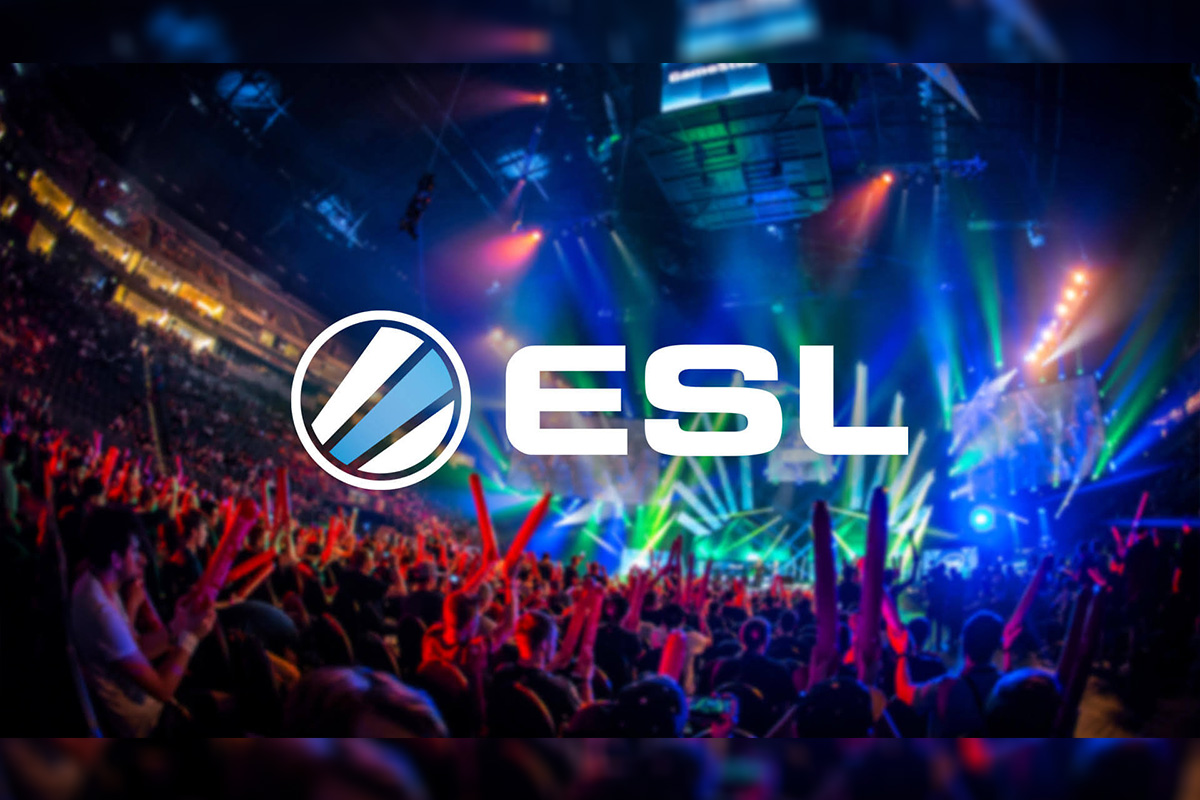 Reading Time:
2
minutes
Pringles, the US-based potato and wheat-based snack chips brand, has extended its sponsorship of ESL events to include eight more competitions.
The extension of Pringles' deal will begin with IEM Katowice 2019. The other events that come under the purview of extension include ESL One Cologne, ESL One Hamburg, ESL National Championship SEE, ESL Meisterschaft Deutschland, and the German stream for the European Masters Fall Split. The snack-brand, owned by Kellogg Company, started sponsoring ESL One Hamburg in 2017.
"Pringles' esports strategy is a prime example of agility in the light of new opportunities," said Toan Nguyen, Executive Strategy Director and Associate Partner for Hamburg-based marketing agency Jung von Matt, which will continue supporting Pringles in its partnership with ESL. "They started small-scale in 2017 and expanded quickly over many international events in 2018. In 2019, Pringles will cover 8 events with not just Northern Europe, but also the CEE region as its new pillars! This strategy perfectly shows how brands can employ an open mindset combined with curiosity and dedication."
In addition to logo presence, product placements, and an activation area including an esports fan edition on live competitions, Pringles' extension with ESL will include a variety of other undisclosed activations, which were designed specifically for fans.
Dominik Schafhaupt, Kellogg Company's Marketing Manager Snacks Northern Europe, said in a statement: "2018 was a very successful year for Pringles in Northern Europe. Especially in the field of esports we see a great development of brand perception and get very positive reactions from the community. Therefore, we decided to expand our foot print together with the ESL not only geographically but also qualitatively. At the moment we are finalizing new concepts with which we would like to address the community with even more relevant communication and activations, on-the-ground at events but also digital."