British Esports teams up with PC Specialist and Fierce PC to offer inclusive esports tournament exclusively for Alternative Provision Schools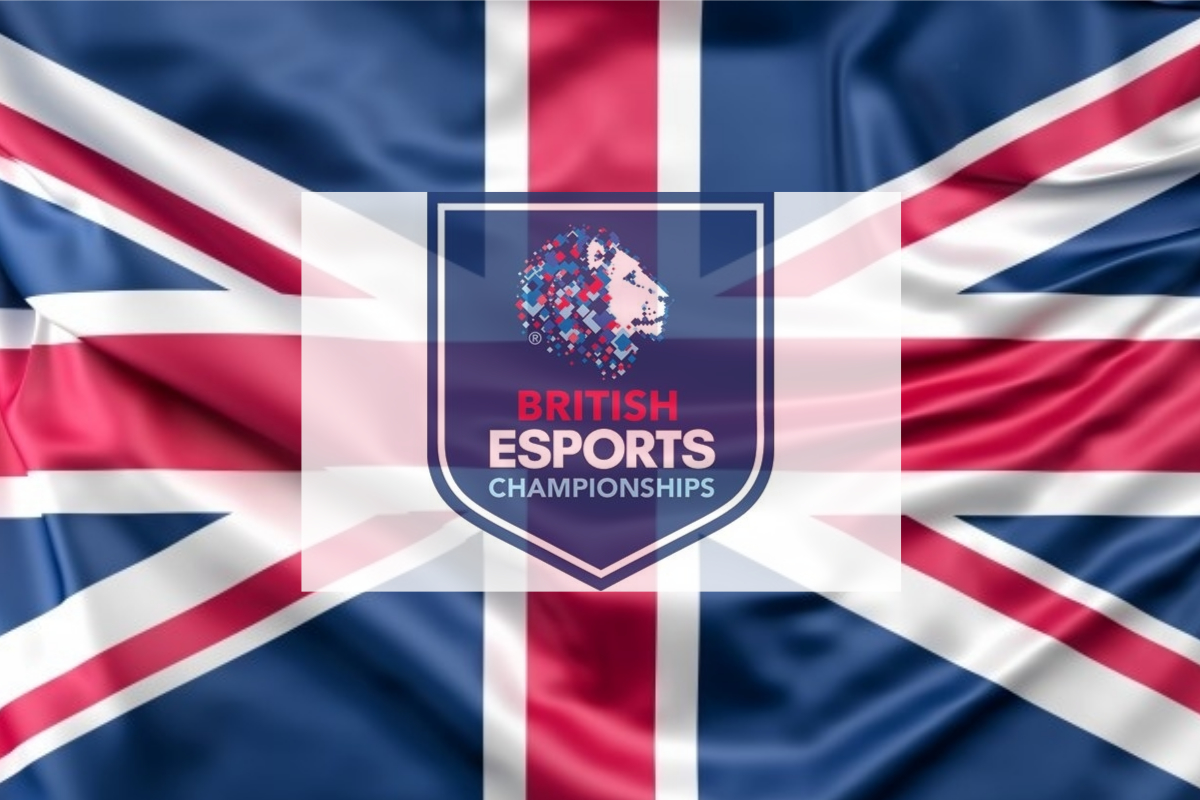 Reading Time:
3
minutes
Eight institutions will take part from across the UK
PC Specialist and Fierce PC to lend systems to participating schools
Each school will receive free Rocket League game licenses, courtesy of Green Man Gaming
The British Esports Association, the not-for-profit body set up to promote grassroots esports, has announced new Rocket League Championships for Alternative Provision (AP) Schools.
This standalone esports tournament will get underway in the New Year and focus on Rocket League, with matches taking place weekly.
AP Schools provide a specialist education for young people who are unable to attend mainstream schools. The eight institutions taking part in the British Esports Championships for AP Schools represent a full range of provision for young people with additional needs. These include:
Social Emotional Mental Health (SEMH)
Special Education Need (SEND)
Speech Language Communication Needs (SLCN)
Autistic Spectrum (ASC)
Moderate Learning Difficulties (MLD)
Complex & Severe Needs
Emotional & Behavioural Needs (EBD)
The AP Schools Championships will run alongside Season 2 of the separate British Esports Championships, which is for secondary schools and further education colleges, and also includes Overwatch and League of Legends as well as Rocket League.
System builders PC Specialist and Fierce PC have kindly agreed to loan 12 PCs each, and digital download platform Green Man Gaming is supplying game keys, meaning the eight AP Schools taking part will each receive three systems and three Rocket League licenses at no cost. It is free for the AP Schools to take part.
Matches will take place during Wednesday lunchtimes and get underway on January 30th, concluding with the finals on March 27th. The tournament will have a break during the week beginning February 18th for half-term.
The AP schools finals will take place online and will be separate to the grand finals for secondary schools and further education colleges, which will take place at Insomnia Gaming Festival in April.
Participating AP Schools will receive a logistics and operations handbook and have the opportunity to receive custom esports jerseys for a discounted fee, courtesy of British Esports' partnership with apparel company Raven.
The eight institutions taking part in the British Esports Championships for AP Schools are as follows:
Notton House School, Chippenham, Wiltshire
The Green Room, Windsor, Berkshire
The Gateway, Slough, Berkshire
Millside School, Slough, Berkshire
Glebe School, Bromley, Kent
Sheffield Inclusion Centre (SIC), Sheffield, Yorkshire
Nightingale Community Academy, Wandsworth, London
Orchard Hill College, Sutton, Surrey
Earlier this year, the British Esports Association held a pilot tournament in Pupil Referral Units (PRUs) across the UK. There were several positives including an improvement in the attendance and behaviour of pupils.
British Esports Association Head of Education, Tom Dore, commented: "I'm pleased to report we have some very excited AP schools and students on board. I am proud to say we are working with a wide range of AP schools who support a full spectrum of students with additional needs and look forward to bringing this esports tournament to them."
Tim Brown, PC Specialist B2B Business Development Manager, commented: "PC Specialist is excited to be given the opportunity to work alongside the British Esports Association in its project to extend the esports Championships into Alternative Provision schools.
"It is encouraging to learn how participating in esports can be used to help improve both attendance and motivation of students when used as the reward for hitting specific targets as part of individual, personalised learning contracts. Hopefully projects such as this can be used to identify further links between esports and improved academic work, leading to increased participation from AP schools, and ultimately help them to further support students with additional needs."
Morgan Ashurst, Fierce PC Senior Marketing Executive, added: "At Fierce PC we're extremely passionate about esports. Every day esports becomes bigger and more influential, especially with young people, and the British Esport Championships is a great way to get young people with additional needs involved.
"We are proud to be a part of this venture and hope to provide the support that Alternative Provision schools deserve. They do a great job and we're glad to help out giving those with additional needs the start in life they require to get them on the path to success."
In its continued efforts to promote, improve and inspire, the British Esports Association has met with the Department for Education around this initiative, and will be providing it with evidence of impact after the project.
About the British Esports Association:
The  is a not-for-profit organisation established in 2016 to support and promote esports in the UK.
As a national body, its aims are to foster future British talent, increase the awareness of esports and provide expertise and advice. It's focused on the grassroots level of esports and runs a national Championships in schools and colleges.
British Esports hopes to help educate the masses – including parents, teachers, media and government – around what esports is and its benefits. www.britishesports.org
DouYu International Holdings Ltd Raises $775 Million in U.S. IPO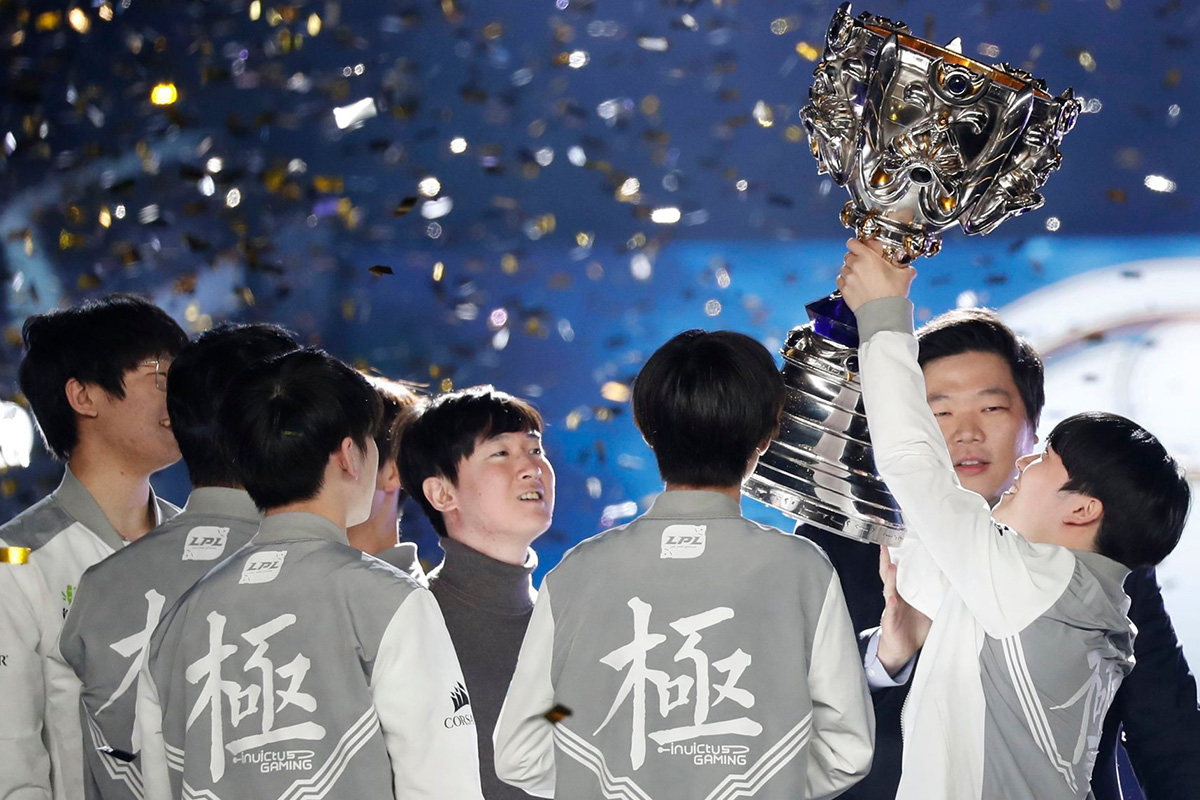 Reading Time:
1
minute
DouYu International Holdings Ltd, a Chinese video-streaming service which is backed by the Tencent Holdings Ltd, has raised $775 million through an initial public offering in the U.S.
DouYu sold 67.39 million American depositary shares at $11.50 apiece, at the bottom of an indicative price range of $11.50 to $14 a share. The IPO values the company at nearly $4 billion, including restricted shares issued to employees under a share-based compensation program.
In 2018, around 683 million people or roughly half the country's population, played games on phones, computers or game consoles. The market-research firm forecasts that number will reach 878 million or nearly a third of videogamers globally in 2023.
MTG Announces Investments in 7 Gaming and Esports Startups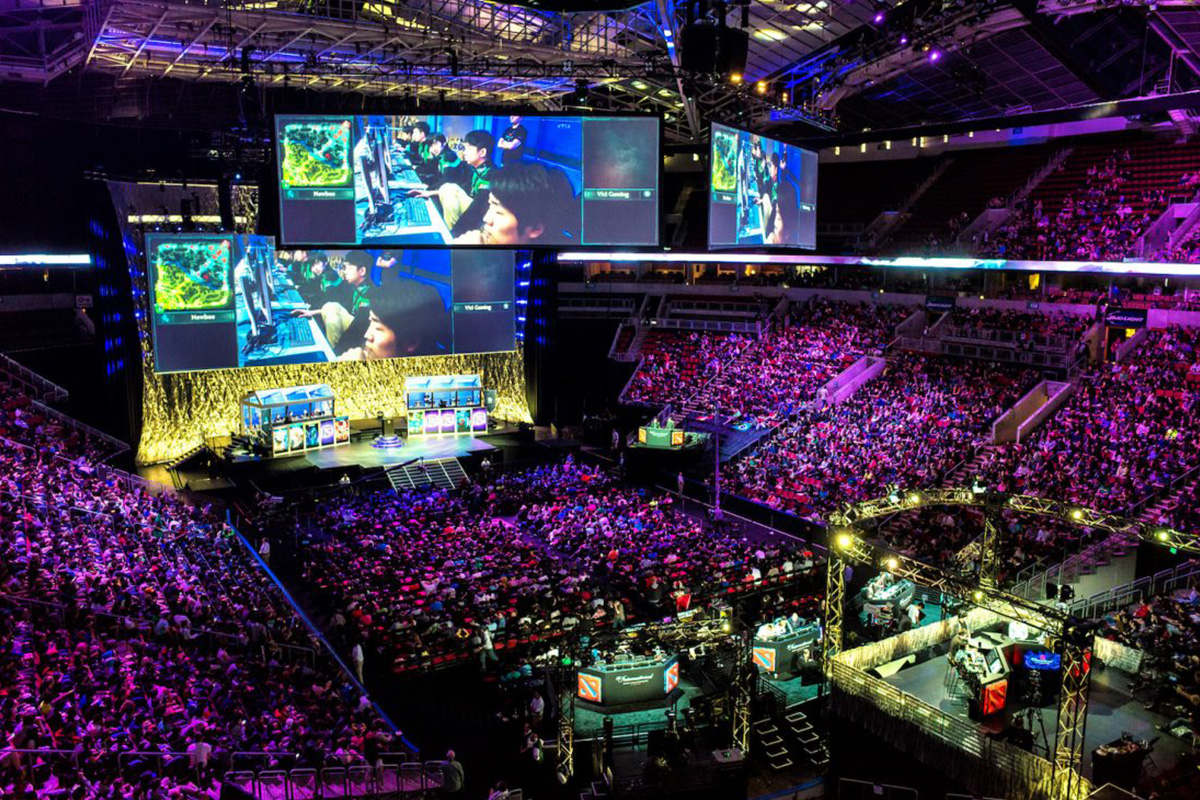 Reading Time:
1
minute
Modern Times Group MTG AB has announced its latest VC Fund investments ahead of its Q2 financial report. Investments in the first half of 2019 amount to a total of USD 11 million including capital commitments and span start-up and growth companies in the US and Germany.
Among the investments are Redwood City-based Dorian, Austin based game developer Tonk Tonk Games, gamer rewards platform Playfull from Los Angeles, German game studio Sviper founded by Ex-InnoGamers and San Diego-based GoMeta.
MTG owns 100% of Swedish DreamHack and over 82% of German founded ESL, the two largest brands in esports worldwide. Its largest VC investments in terms of estimated value are BITKRAFT fund LP positions, AppOnboard, Phoenix Labs, the Play Ventures fund LP position and Sviper. It also owns majority positions in San Francisco-based game studio and publisher Kongregate and German game developer and publisher InnoGames.
"Gaming and esport is the future of entertainment, and we are excited to invest in what we believe are seven of the most promising early stage startups with excellent teams, products and ideas," Jørgen Madsen Lindemann, President and CEO of MTG said.
"We are already seeing attractive valuation upticks based on latest financing rounds in our investments, such as Phoenix Labs, AppOnboard and the BITKRAFT seed fund. Deal flow and value creation opportunities continue to improve now that we have established MTG as a leading games & esports VC in the West," Arnd Benninghoff, EVP of esports and games at MTG said.
2019 NBA 2K League Playoffs/Finals Credential Application Advisory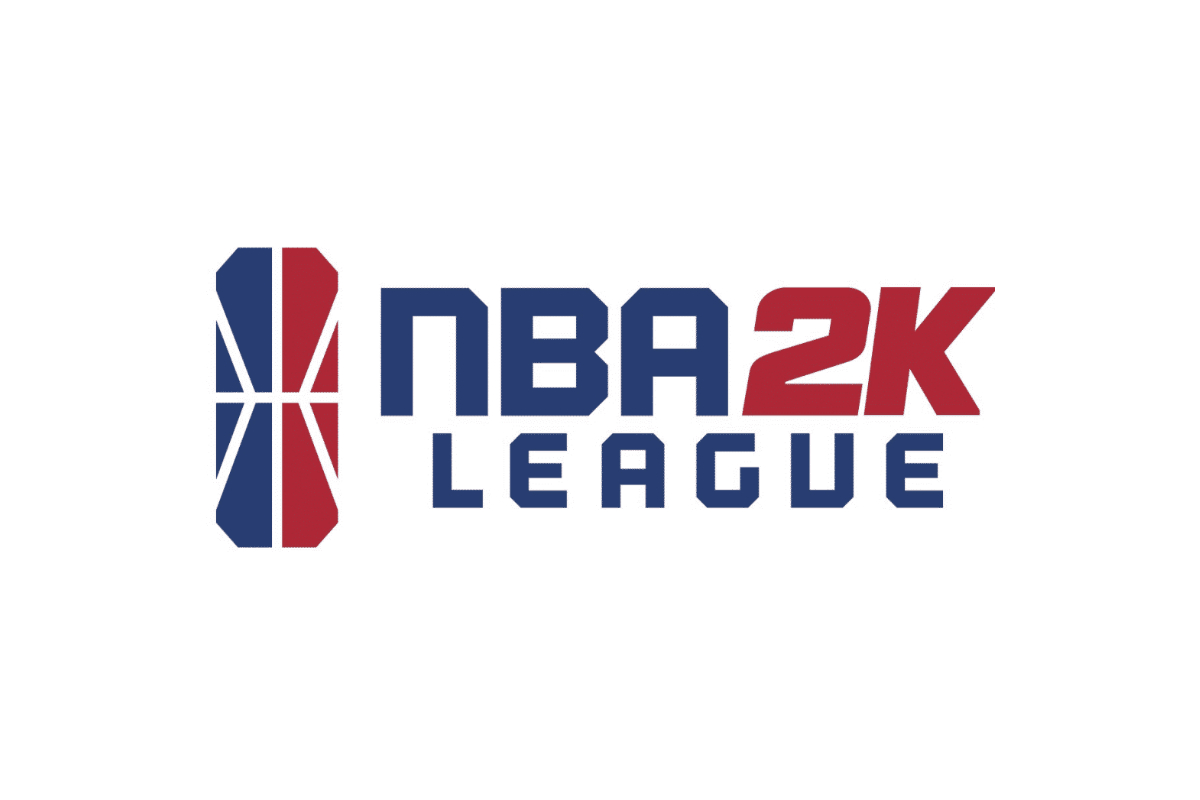 Reading Time:
2
minutes
Applications are now being accepted for working media credentials for the 2019 NBA 2K League Playoffs and 2019 NBA 2K League Finals. The playoffs will tip off Wednesday, July 24, with the best-of-three quarterfinals and semifinals taking place over three days of gameplay. The playoffs will culminate with the best-of-five 2019 NBA 2K League Finals on Saturday, August 3. All playoff games take place at the NBA 2K League Studio Powered by Intel in Long Island City, New York.  To view the NBA 2K League schedule, click .  To view the current NBA 2K League standings, click here.
To request credentials, all of the steps set forth below must be completed. Incomplete applications will not be considered.
All NBA 2K League Playoffs credential applications must be completed by Tuesday, July 23, 2019.
All NBA 2K League Finals credential applications must be completed by Thursday, August 1, 2019.
REQUESTING CREDENTIALS:
Editors/Directors: Media credentials must be requested by the Editor/Director for the applying news organization, who must designate credentials being requested and the name(s) of the individual(s) at the applying news organization who will be using the credentials. Only requests coming from the Editor/Director will be considered.
Please be advised that media space and workspace seating at the NBA 2K League Studio Powered by Intel is extremely limited and will be assigned.
To request a credential, please email Devon Garden (DGarden@nba.com) the following information below:
Outlet Name/website:
Editor Name and email:
Journalist Name(s) and email(s):
Job function (Reporter, photographer, Videographer, etc…etc…)
Requested Dates of Coverage:
APPROVAL PROCESS:  News organizations will receive an email confirming whether their credential requests have been approved.  Any changes to your credential requests must be made to Devon Garden by email at DGarden@nba.com.
DISTRIBUTION PROCESS:  All NBA 2K League media credentials will be issued by the NBA 2K League on your approved days of coverage at the NBA 2K League Studio Powered by Intel. Please bring photo identification to facilitate credential pick-up. Credentials will not be mailed.
PARKING: The NBA 2K League will not provide media parking. The closest subway stop is located at Court Square – 23rd Street. Valet parking is available on weekends for a fee at the Ravel Hotel located nearby.
HOTELS: Please note that the NBA 2K League does not have an allotment of hotel rooms reserved for media.
Please note that NBA 2K League, NBA, WNBA, and NBA G League event credentials are issued on an event-by-event basis. An approved credential for prior events does not guarantee credentials for future NBA events.
For NBA 2K League questions, please contact Elliot Steinbaum via email at esteinbaum@nba.com.